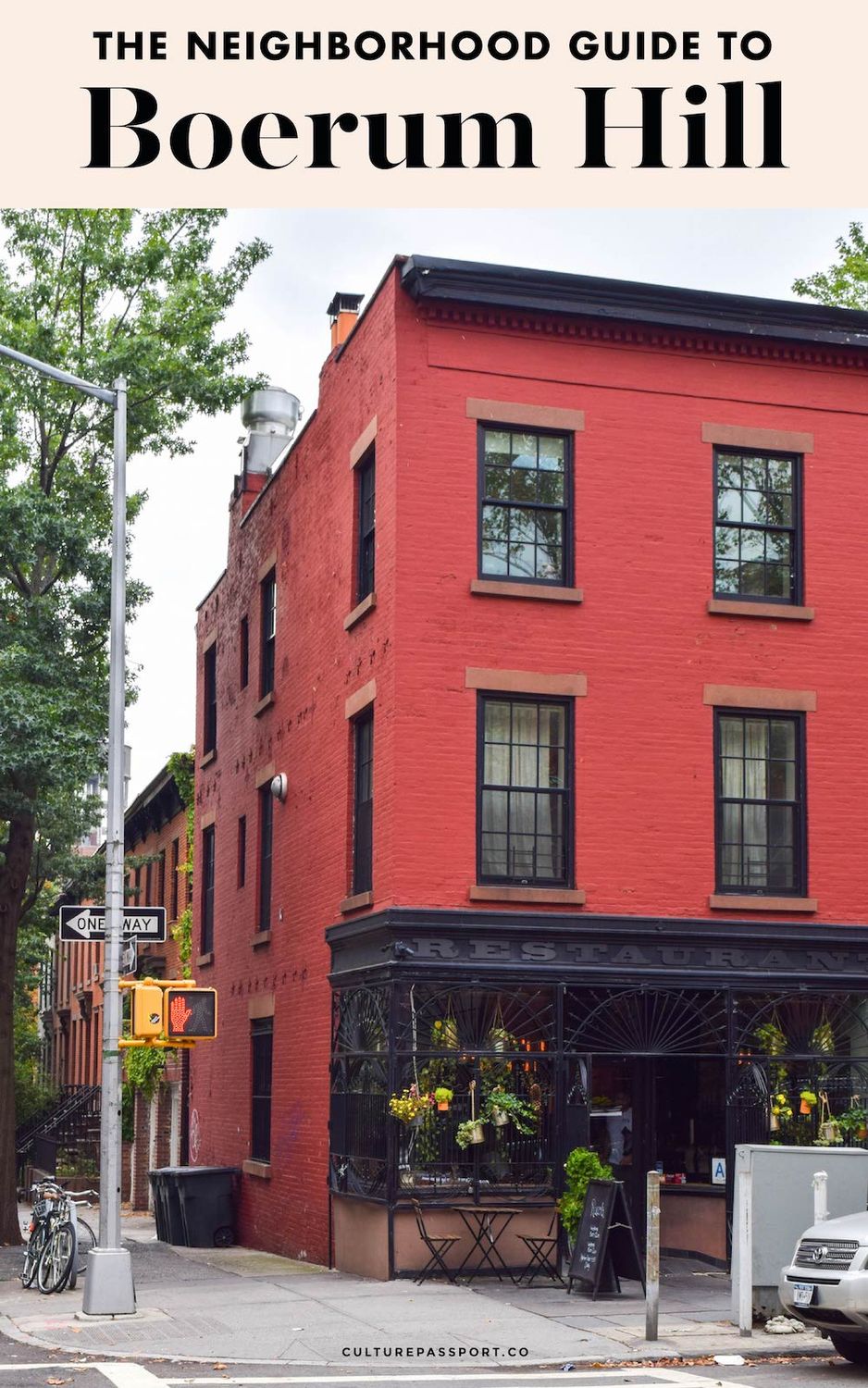 Boerum Hill is my favorite neighborhood in all of Brooklyn. I spent two weeks here in a friend's rented-out studio after she moved to the neighborhood this summer. While the area has a reputation for being a settling ground for former Manhattan families looking for more space, the neighborhood has so much more to it!
The wide streets are lined with black iron-clad brownstones and tall, full trees. Many of this historic neighborhood's buildings are land-marked, and historical residents include artist Jean-Michel Basquiat and actor Heath Ledger. Today, it's a breathable and easy-going neighborhood that moves at a slower pace than Manhattan, which is only a convenient 20-minute train ride away. Here you'll find many independent shops and one-of-a-kind restaurants.
Come along with me to explore this tiny, yet quintessential Brooklyn neighborhood…
The western part of Boerum Hill tends to have more restaurants and shops, while the eastern part is mostly residential. Atlantic, Smith, and Court streets are the main drags – each lined with tons of various shops and restaurants to choose from! My favorite restaurant in the area is Rucola, because it's in a calmer part of the neighborhood and serves up some of the best Italian food in the city! I also had the most delicious latte here after returning from Europe, so feel free to drop in for a coffee. ps. You didn't hear it from me, but Ethan Hawke is a regular (especially mornings).
Facts
Boerum Hill is located in the Brooklyn borough of New York, just southeast of Manhattan. Be sure to bring the United States Dollar to use as currency and your English language skills!
Best Time of Year
Boerum Hill is beautiful year-round, but I particularly advise visiting during the Spring, Summer and Fall, or from April – October, roughly.
Airport
The nearest airport is John F. Kennedy (JFK), accessible by taxi or AirTrain/Metro in about 45-60 minutes depending on traffic.
Hotels
EVEN Hotel – 46 Nevins Street
NU Hotel – 85 Smith Street
Restaurants
Rucola – 190 Dean Street
Sottocasa – 298 Atlantic Avenue
Bar Tabac – 128 Smith Street
Red Star Sandwich Shop – 176 Smith Street
Cafés
Bien Cuit – 120 Smith Street
61 Local – 61 Bergen Street
Hope you enjoyed my little guide to Boerum Hill! Have you been to the neighborhood or Brooklyn? What was your favorite spot?
Boerum Hill is one of the coolest areas in all of Brooklyn. I hope you enjoyed this Boerum Hill guide and like my favorite spots in the neighborhood!