Coffee isn't a drink for me. It's a way of life! The simplest of all luxuries is a well-crafted latte, and, call me biased, but the best place to experience this luxury is nowhere other than New York City. Every time I leave New York, the only thing I miss is the taste of a warm latte on a sunny morning, giving me the energy I need to face the city.
I don't know what it is, but coffee just tastes better in New York. Here are my absolute favorite spots to go for the NY coffee experience!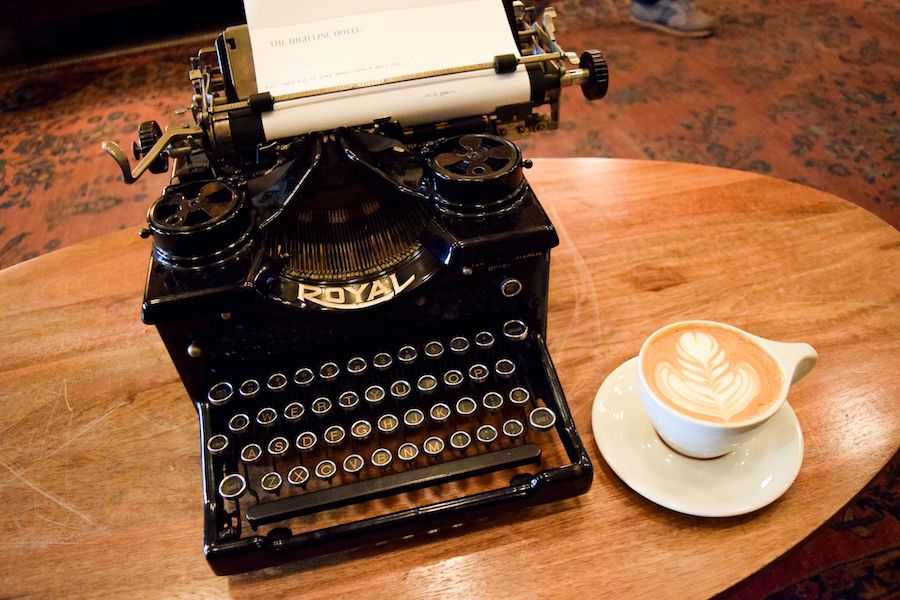 Here is where to get specialty coffee in NYC!
Uptown Manhattan
Upper East Side
For the best coffee on the Upper East Side, head to 787 Coffee. 228 E 80th Street
Oslo serves up hot and cold coffee using its own roast on the Upper East Side. 422 E 75th Street
Upper West Side
Snacks and small bites accompany some of the best Upper West Side coffee you'll have! 274 Columbus Avenue
Midtown Manhattan
East
Not far from Grand Central Train Station is Company Culture Coffee. 43 E 43rd Street
Felix is an adorable specialty coffee top that looks straight out of a turn-of-the-century romance novel. They also have a delicious menu, making it the perfect breakfast spot in Midtown East! 450 Park Avenue South (at 31st St)
West
Culture Espresso is a reliable coffee shop with several locations in midtown Manhattan. 72 W 38th St (at 6th Ave)
Blank Street Coffee is a chain coffee shop with several locations around midtown Manhattan. Go there for a no-frills minimalist interior and a strong cup of joe. 295 5th Avenue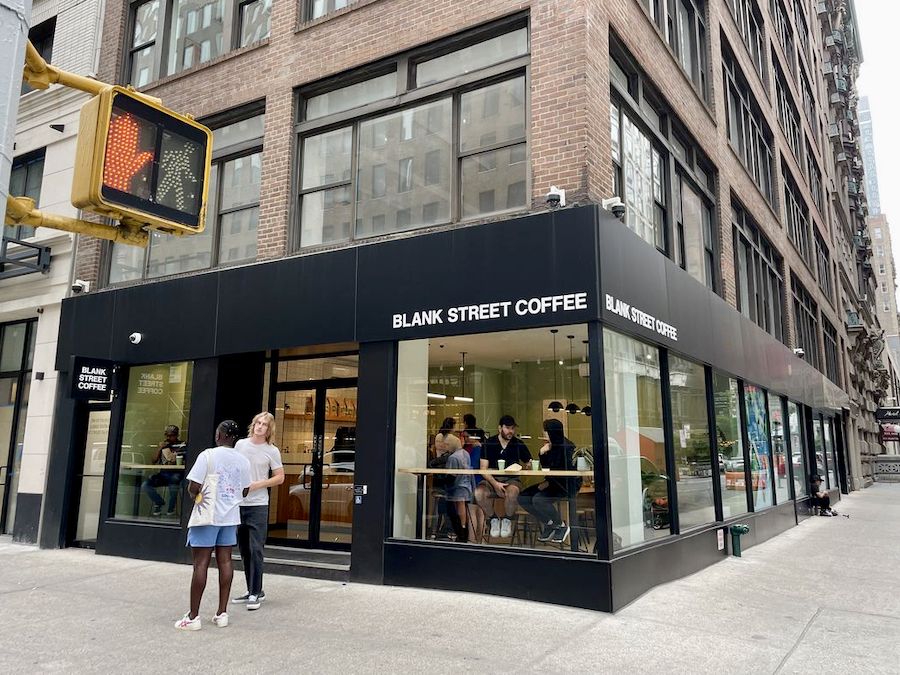 Downtown Manhattan
Here are the best downtown Manhattan coffee shops for artisanal coffee!
Chelsea
Intelligentsia is a Chelsea specialty coffee shop inside an old and classically New York hotel. This is my favorite place to go for coffee because it's such an old-world experience! With vintage furniture and a typewriter on the table, the experience is divine. 180 10th Avenue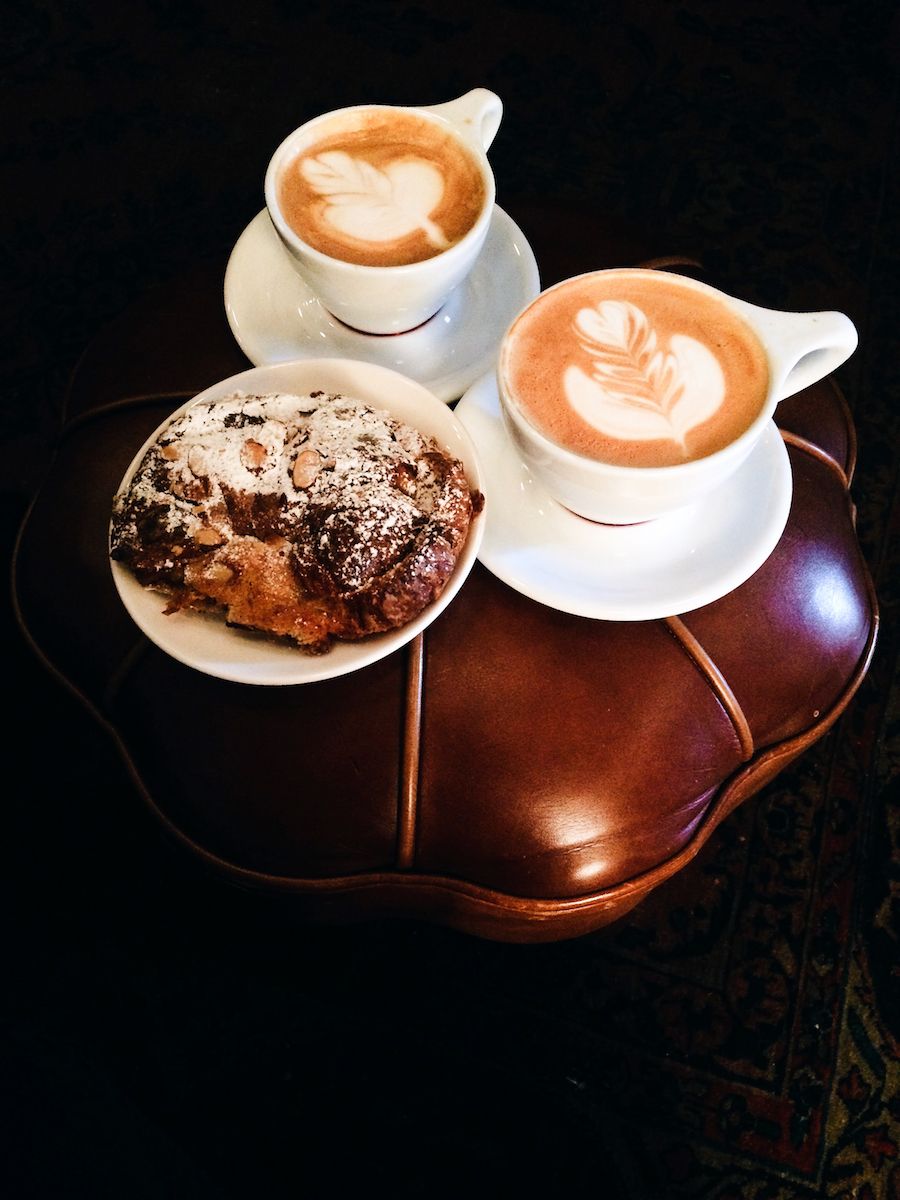 Union Square
I came to the City of Saints coffee shop by chance since it's near a friend's apartment and it's adorable! 79 E 10th Street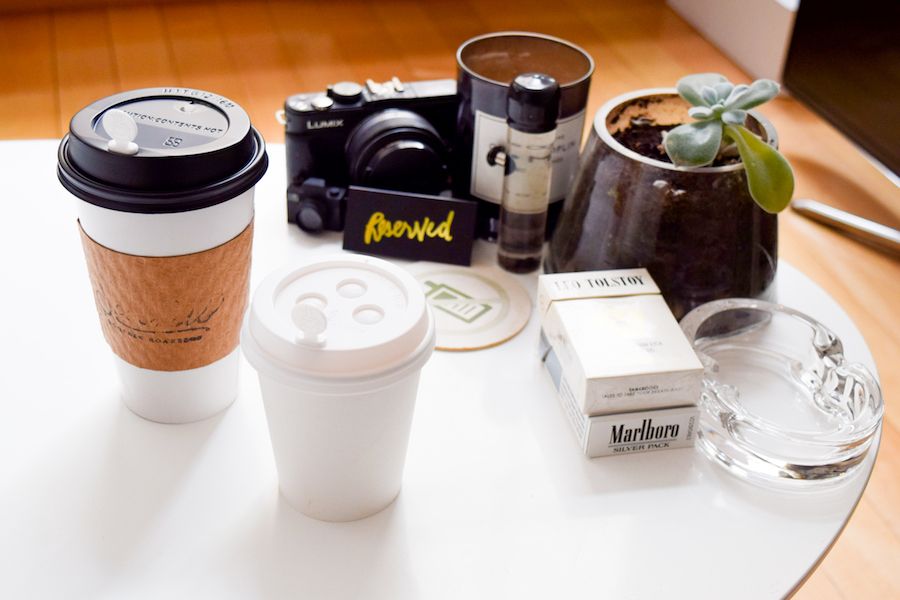 Greenwich Village
Stumptown is an industrial-chic NY coffeehouse you must try. 30 West 8th Street
East Village
Third Rail is your best option for a casual coffee in the East Village! 159 2nd Ave
Nolita
La Colombe is the perfect place to grab some coffee before walking around the beautiful neighborhood of Nolita. 270 Lafayette Street
Little Italy
This bright Australian cafe is an Instagram favorite for Aussie-style coffee and yummy brunch options. 164 Mott Street
Soho
Ground Support is the perfect place for a coffee break after taking in the beauty and fun of West Broadway in Soho. 399 W Broadway
Tribeca
You wouldn't guess it but the Swedes know their coffee. Fika is a Scandinavian coffee shop in New York. The Tribeca location is my favorite to visit for its minimal decor and delicious treats. 450 Washington Street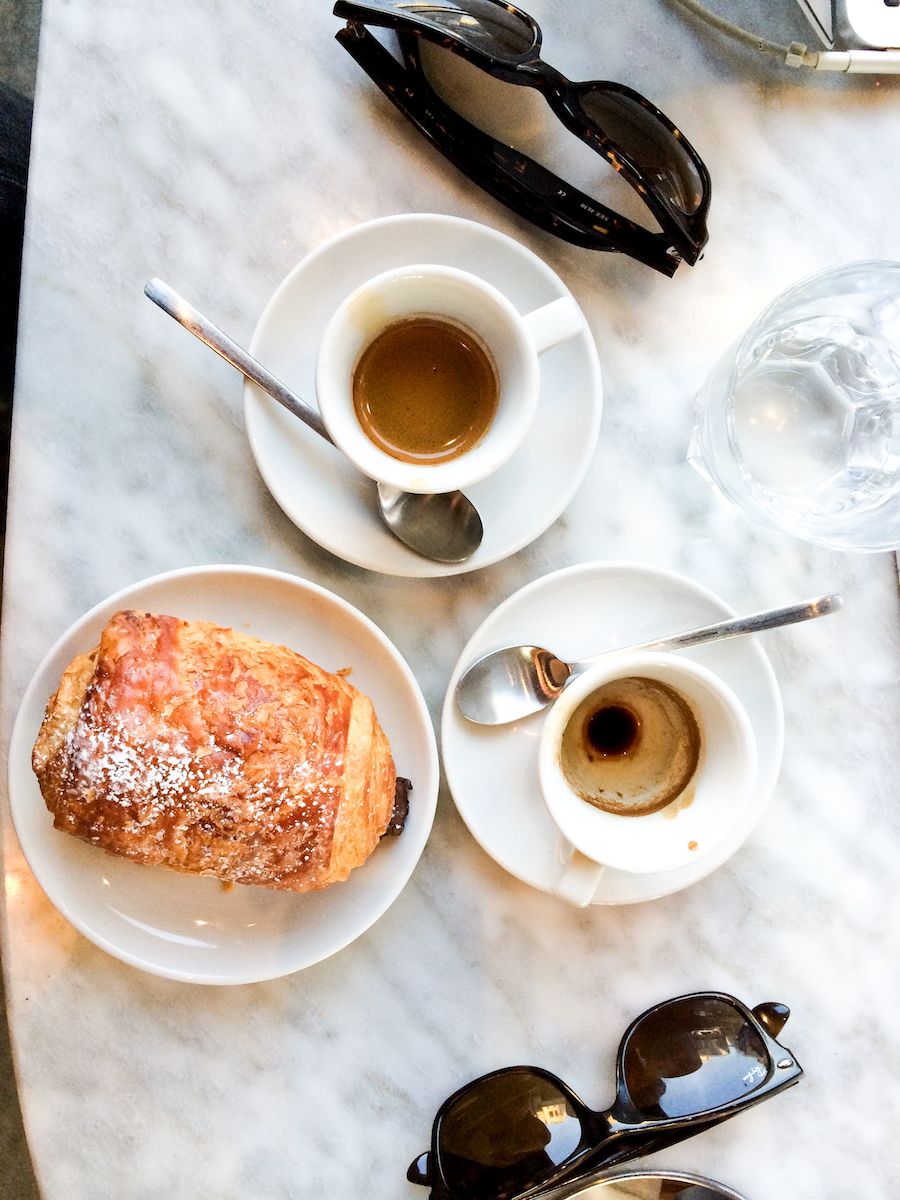 Brooklyn
Brooklyn has some amazing specialty coffee shops to try!
Williamsburg
With locations all over the city, Toby's Estate is a New York classic, but my favorite location is the one in Williamsburg, where the ultra-cool kids hang out! 125 N 6th St, Brooklyn
Honorable Mentions: Blue Bottle, Think Coffee & Joe Coffee – These are some coffee chains that will give you reliable coffee!
---
Hope you enjoyed this list of the best specialty coffee shops in New York!
Did I miss any of your favorites?