Either you love it or you hate it. Times Square in New York City is famous for its bright lights, large billboards, and annual New Year's Eve celebration. Times Square has become a symbol of New York City and is one of the most visited tourist attractions in the world.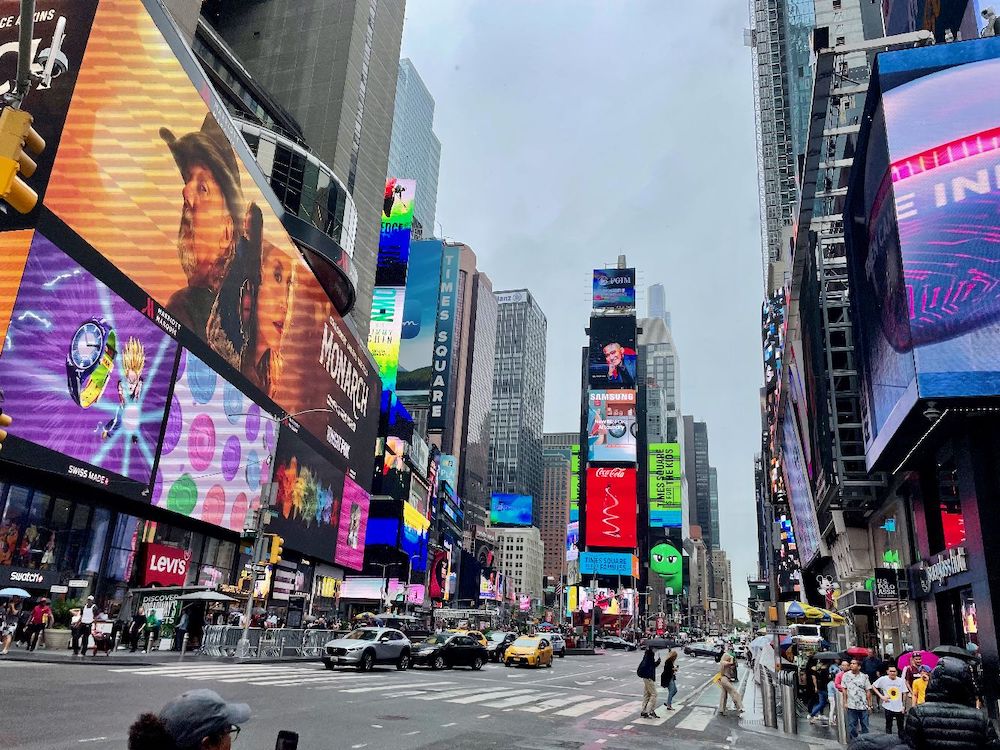 History
Times Square was originally named Longacre Square, after London's carriage district, when it was created in 1904. In 1904, the New York Times moved its headquarters to the area, which was then a thriving theater district. The name was changed to Times Square in 1904, when the newspaper began displaying its name in large illuminated letters on its building.
Since then, Times Square has become a hub of activity and entertainment. It has been the site of many special events, including the annual New Year's Eve celebration, which began in 1904 and has grown to become the largest New Year's Eve celebration in the world. Every year, thousands of people come to Times Square to watch the ball drop and celebrate the coming of the New Year.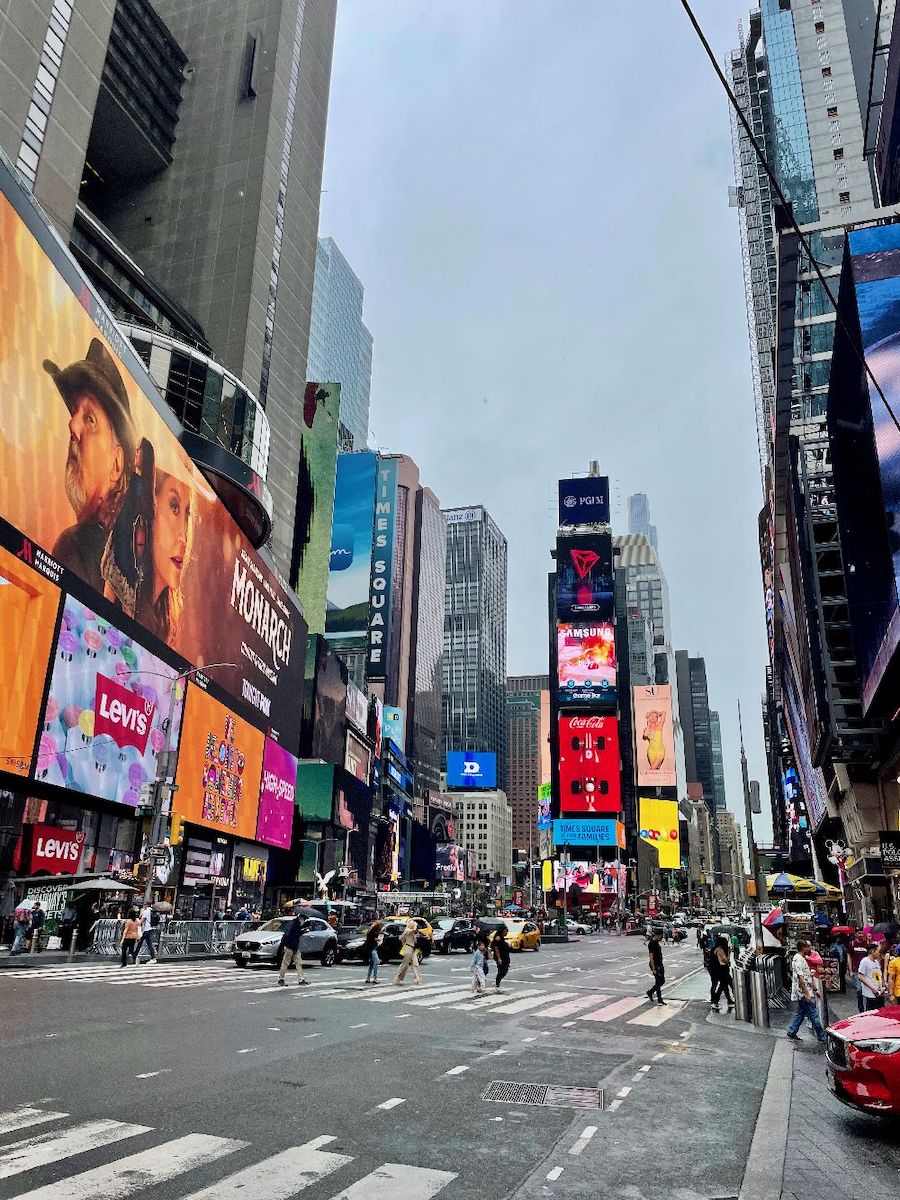 Crossroads of the World
​​Times Square is known as the "Crossroads of the World" due to its central location and bustling activity. Times Square is located at the intersection of Broadway and Seventh Avenue, making it a major hub for transportation and commerce in New York City. It is also known for its bright lights and billboards, which make it a symbol of American entertainment and commercial culture.
The nickname "Crossroads of the World" was first popularized in the early 1900s, when Times Square was emerging as a center of commerce and entertainment. The term was originally used to describe the intersection of 42nd Street and Broadway, which was considered the heart of the theater district. Over time, the nickname came to refer to the entire Times Square area, which encompasses several blocks and is now home to numerous theaters, shops, restaurants, and attractions.
Legacy
According to estimates from the Times Square Alliance, Times Square is visited by over 380,000 people every day. On New Year's Eve, over one million people come to visit.
Times Square has become a cultural icon, representing the energy and vibrancy of New York City. Times Square remains a hub of activity, drawing millions of visitors each year to its bright lights, public art, restaurants, Broadway shows, and iconic landmarks. It is truly a crossroads of culture, entertainment, and commerce, and has become a symbol of New York City itself.