On the north side of Prospect Park lies the Brooklyn Botanic Garden, an oasis of colorful tulips and cherry blossom trees in the heart of Brooklyn. I decided to visit the grounds on a Tuesday, when admission was free. The garden opens at 8am so I got up early to hop on the 4/5 train which took me straight there. I explored for about an hour (which was a bit rushed), but nevertheless I was able to see the vast majority of the park and make it back to Manhattan in time for work at 10am!
Most everything is labeled so you can easily learn about what plant or flower you are looking at. One of the most exquisite tulips I saw was called the 'Leen van der Mark' Triumph Tulip, in a bright red with white edges.
Inside the Garden
A major section of the park is under renovation, but you can still see some wonderfully landscaped areas. What I would recommend is starting with the Japanese Hill and Pond Garden, continuing through Magnolia Plaza and the Lily Pool Terrace, and then making your way back through the Cherry Esplanade…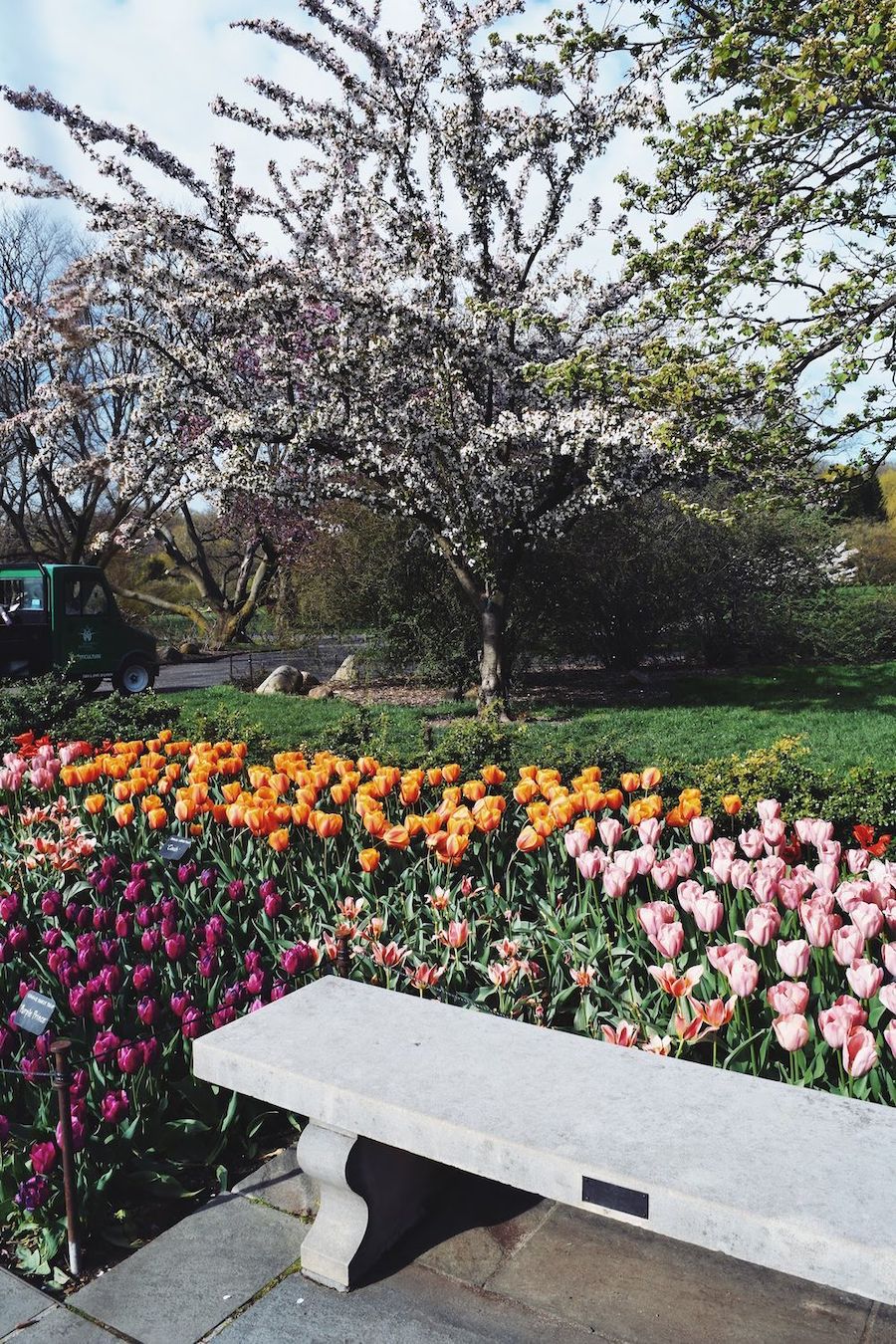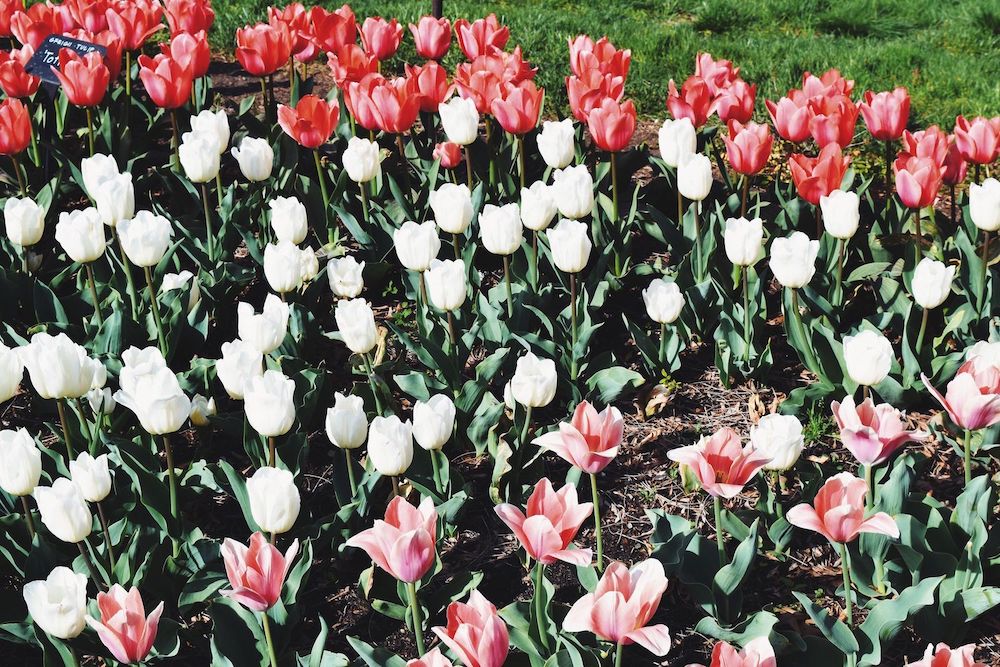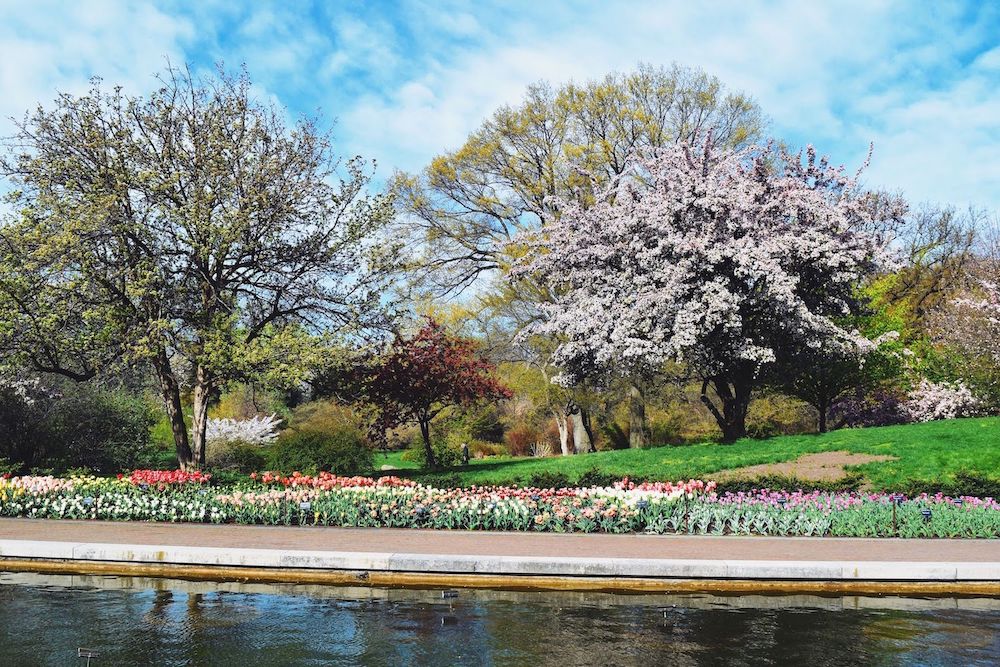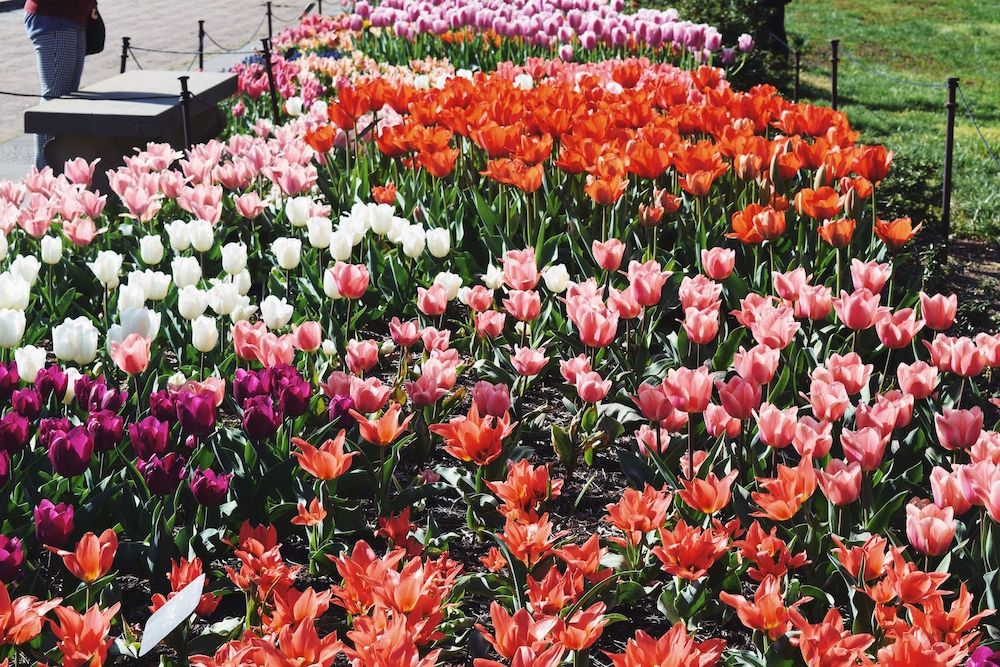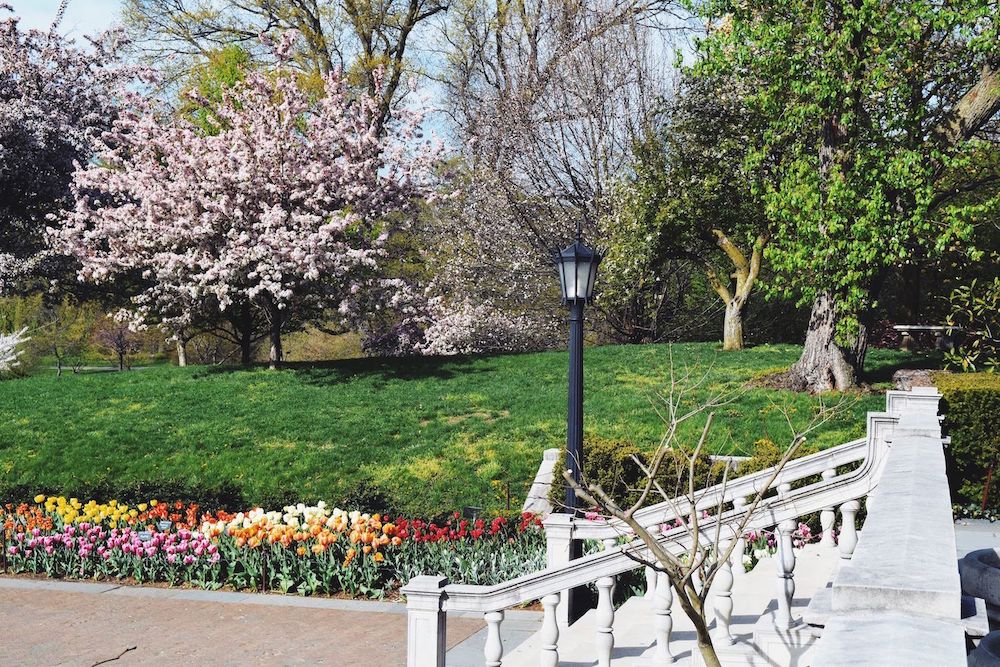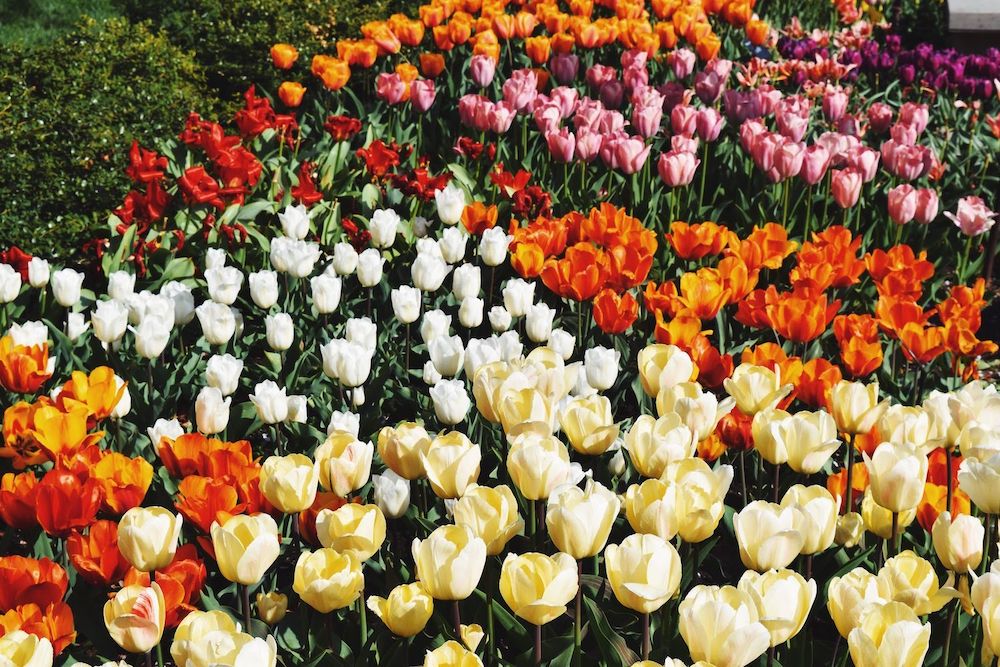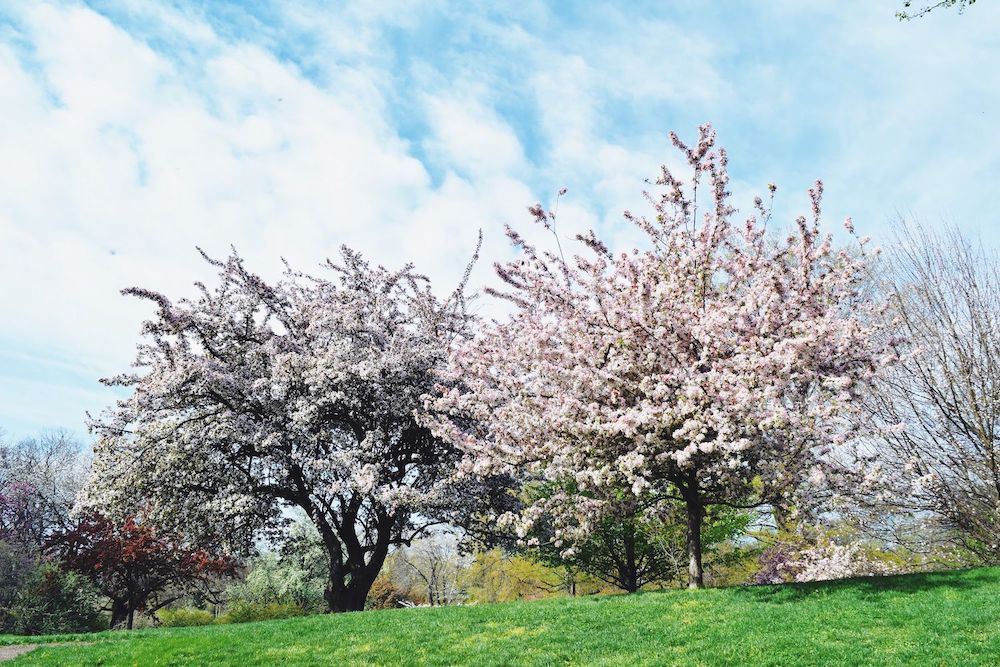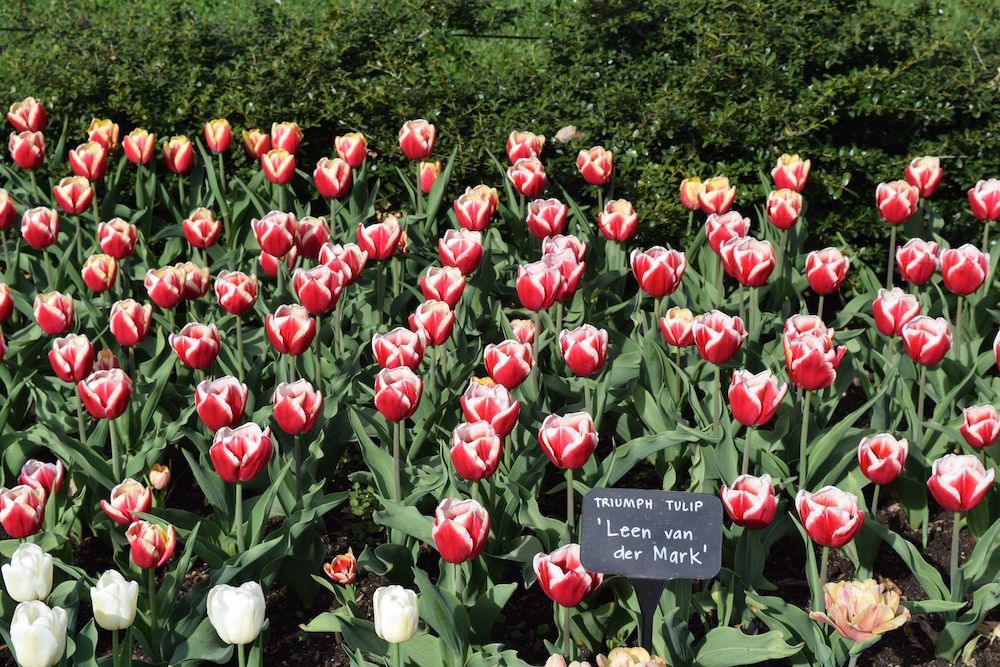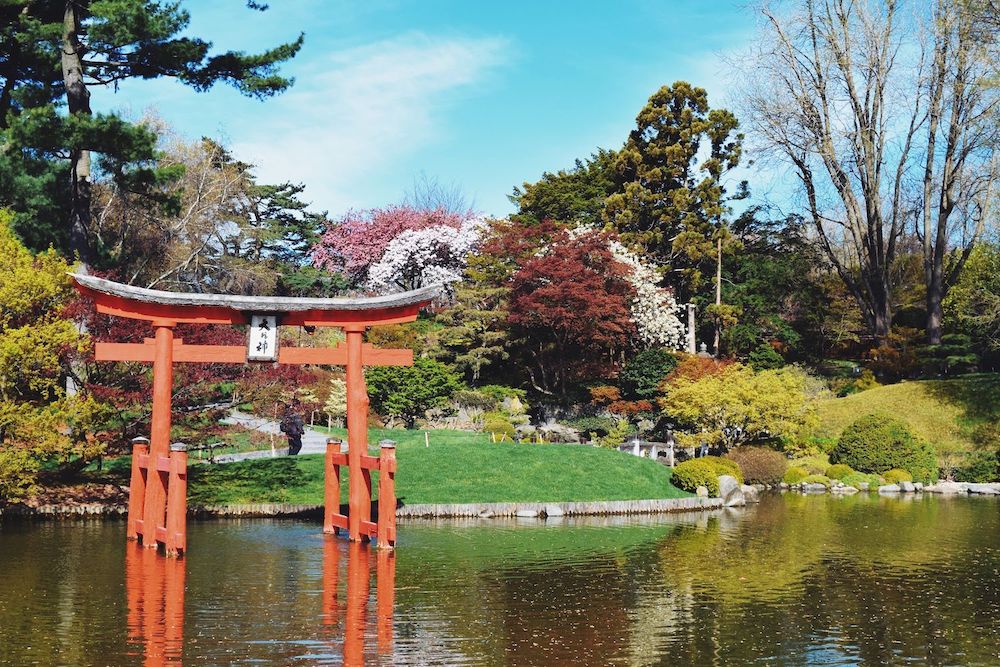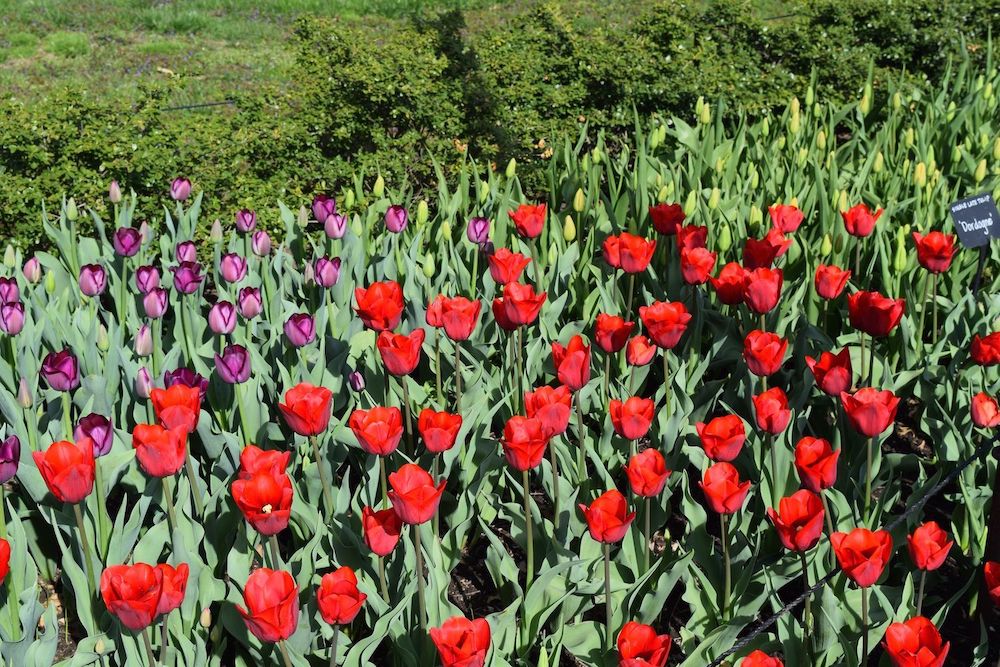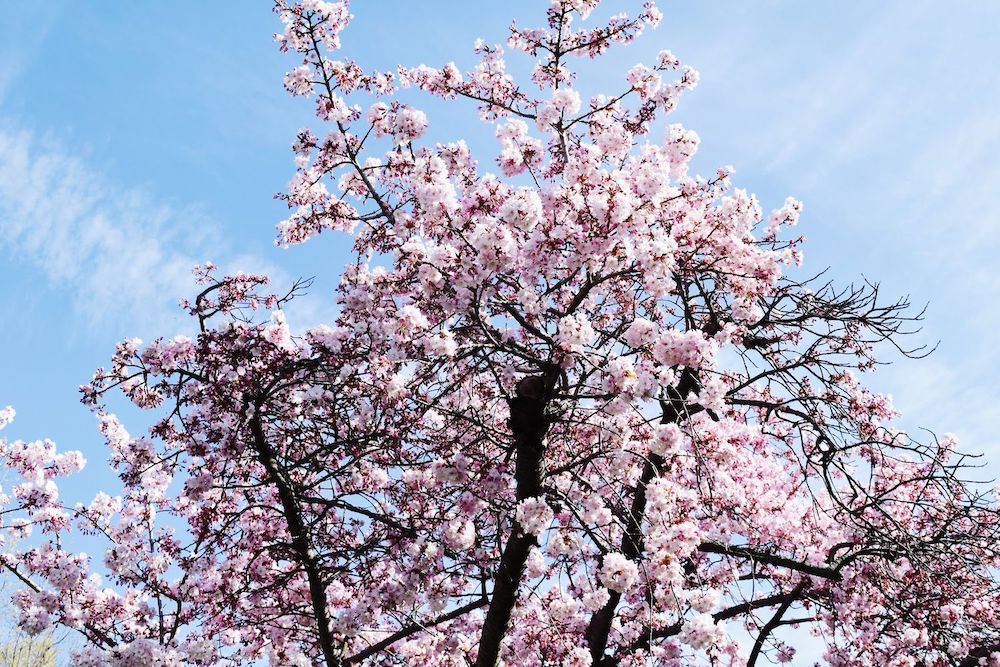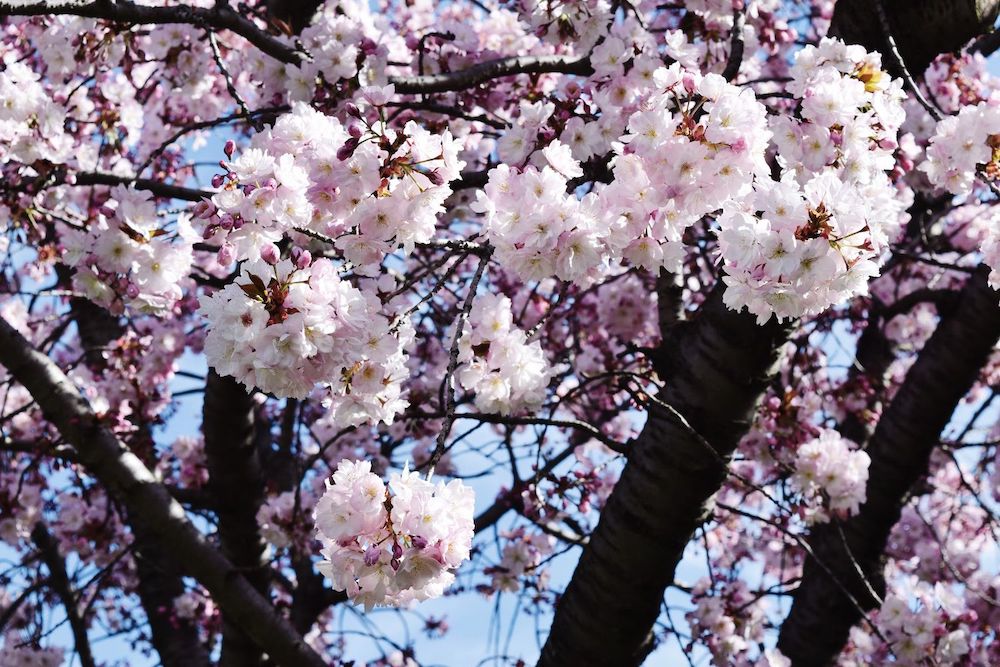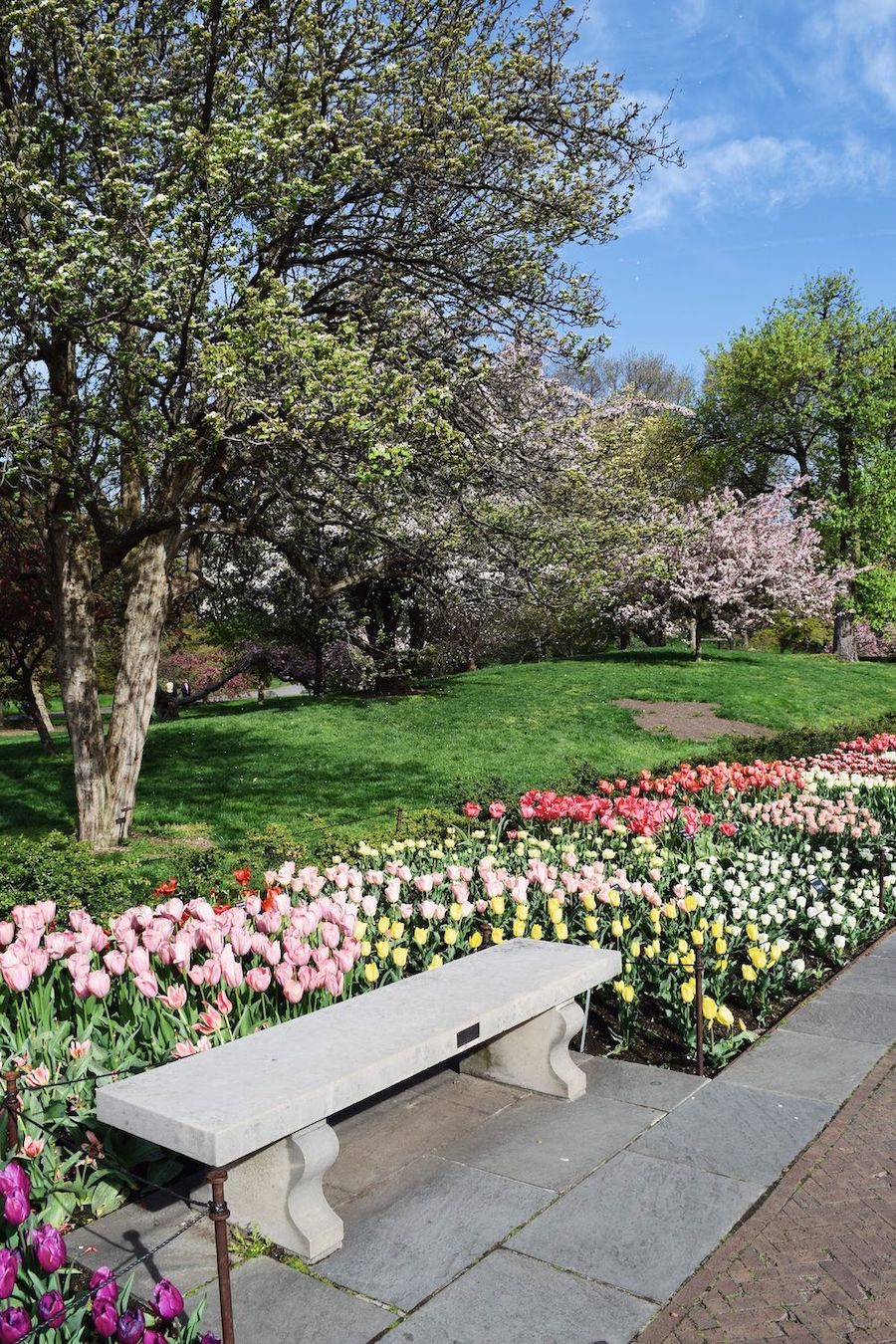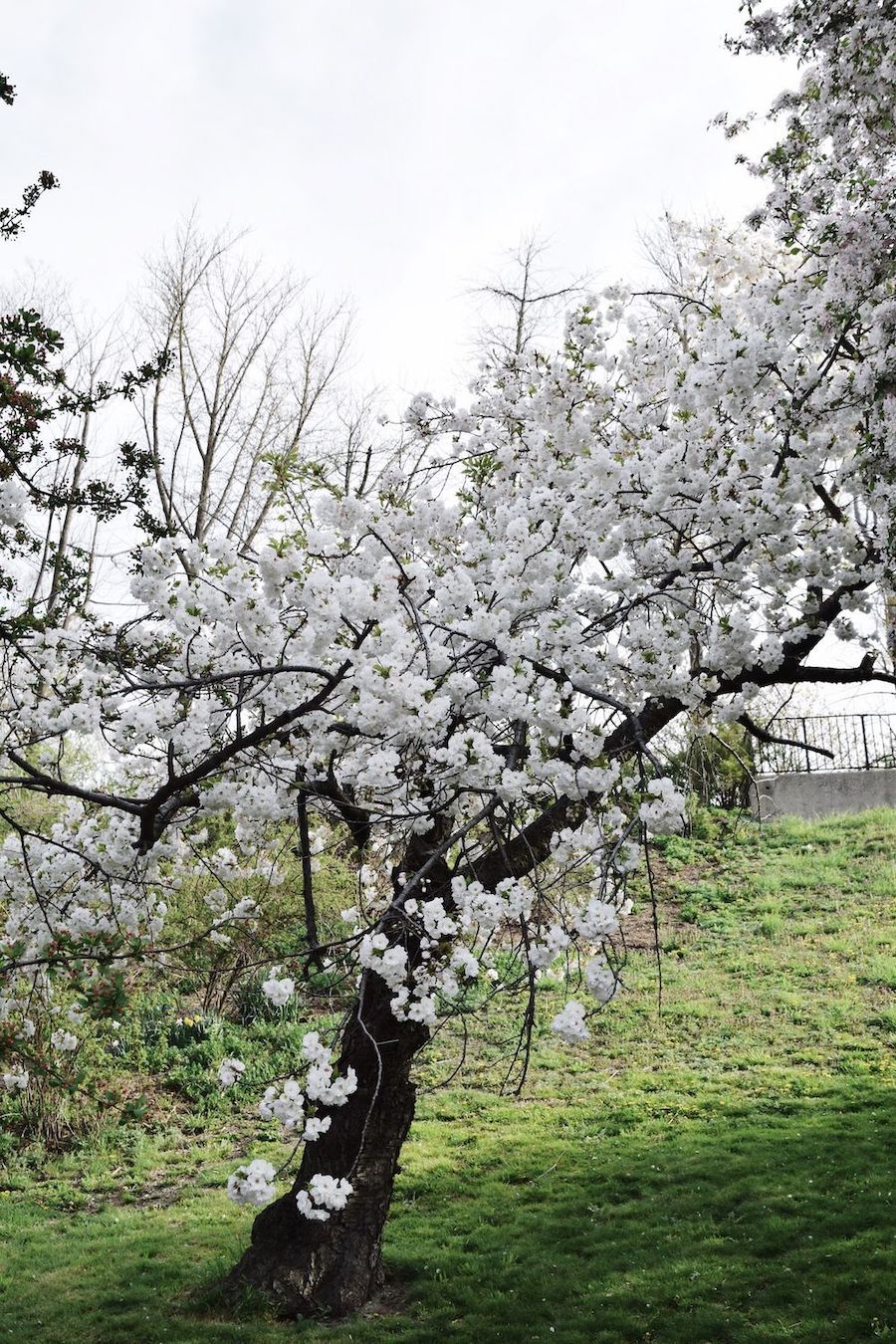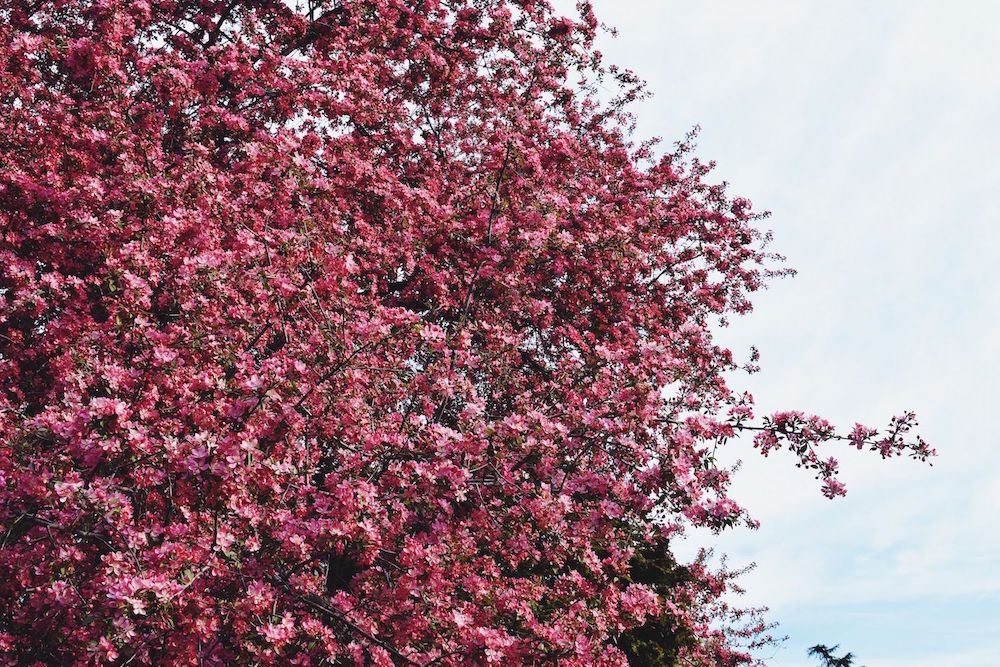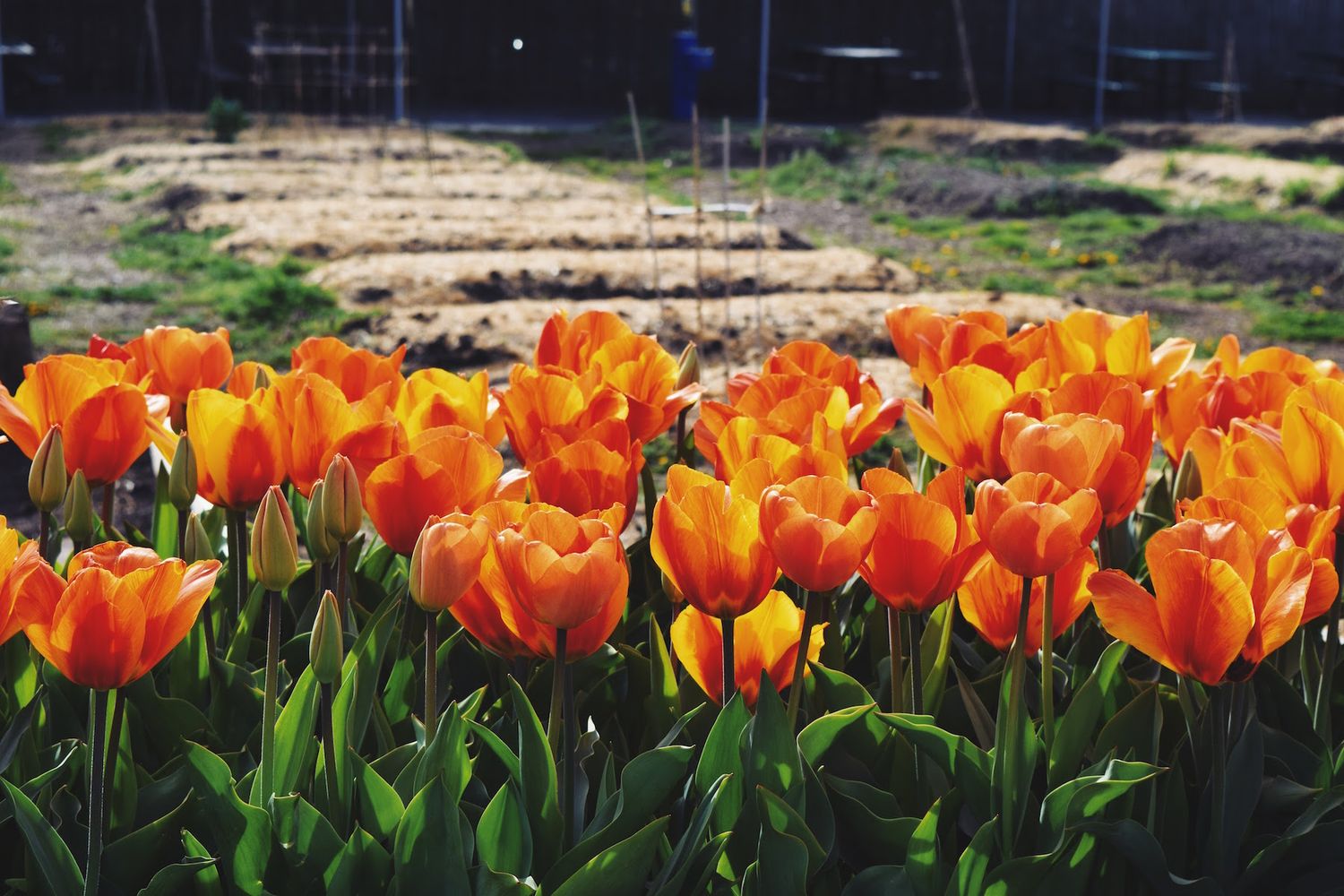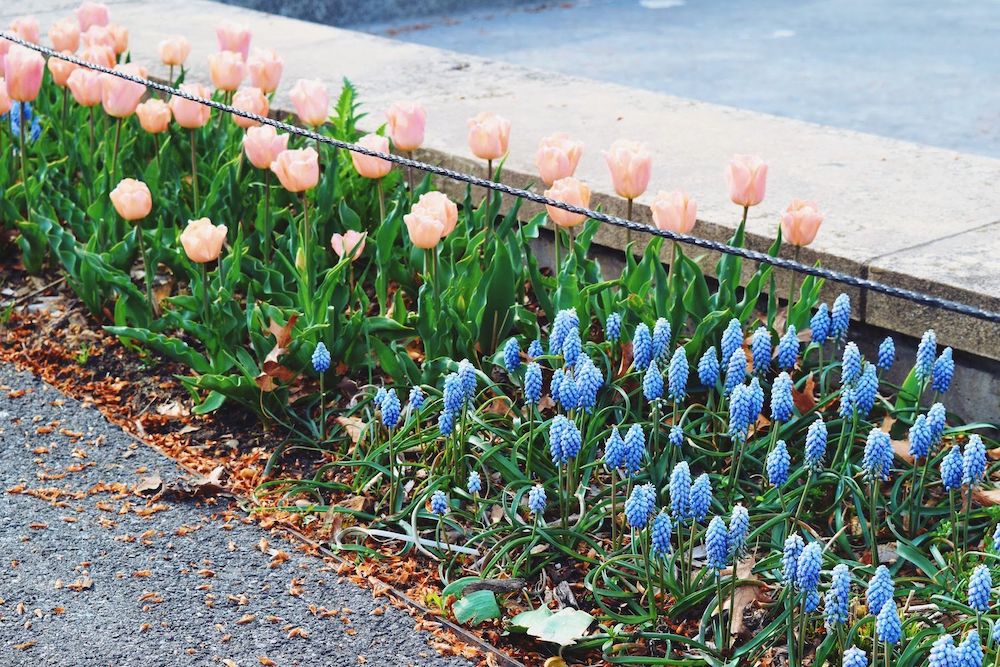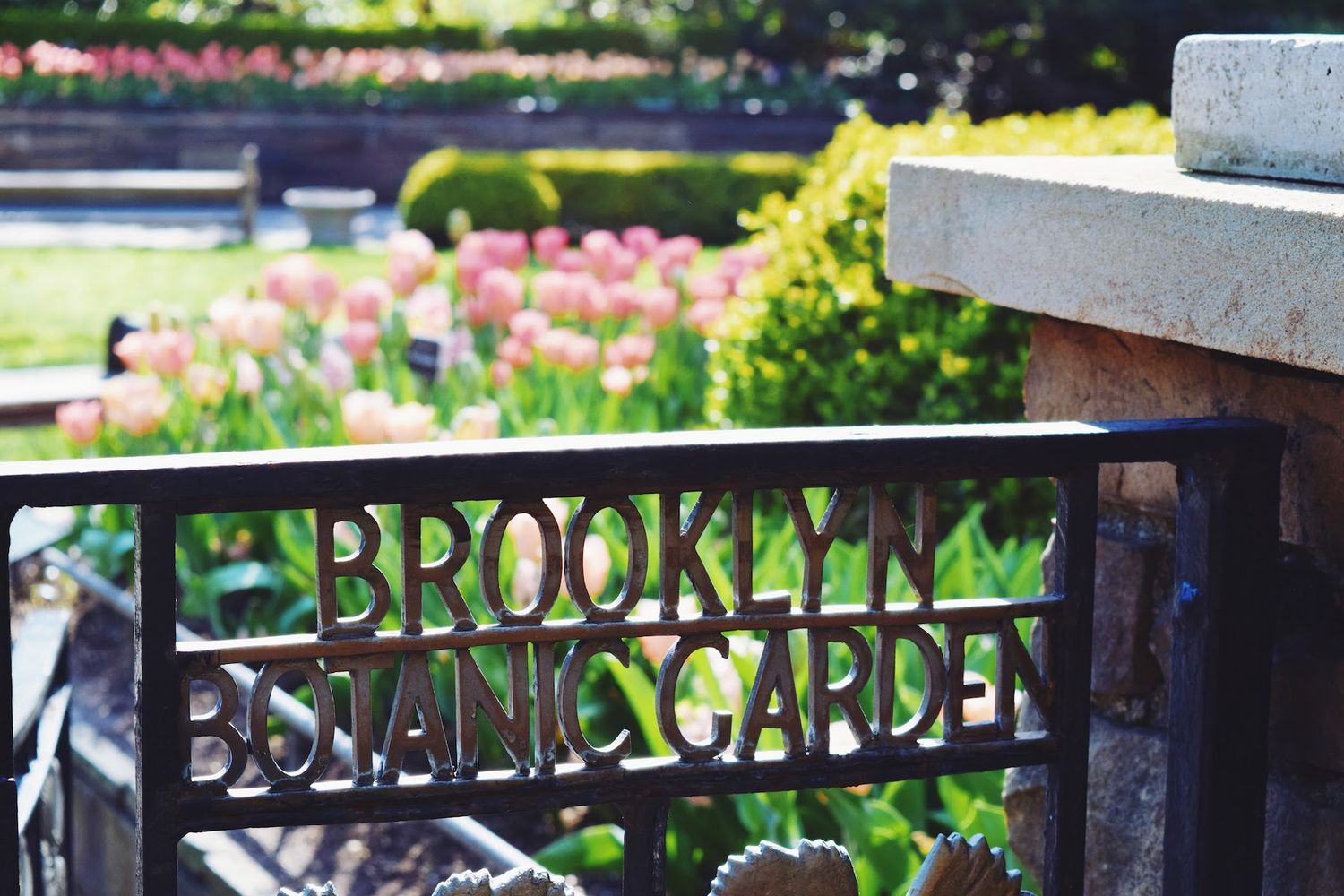 Plan Your Visit to the Brooklyn Botanic Garden
If you're heading to NYC and love nature and flowers, a visit to the Brooklyn Botanic Garden is a must! Here is some practical information.
Brooklyn Botanic Garden
990 Washington Avenue
Brooklyn, NY 11225
Tuesday – Friday 10-6pm, Saturday – Sunday 10-6pm
Free admission on Tuesdays