On a Sunday morning, I decided to visit the famous "Edge" in Hudson Yards, western Manhattan. This NYC attraction draws thousands of people who want to catch a view of the New York skyline from the highest open observatory deck.
The Edge observation deck is a public viewing area situated on the 100th floor of the recently opened 30 Hudson Yards skyscraper in New York City. Located in the heart of Manhattan, the Edge observation deck offers unparalleled 360-degree views of the city and its iconic landmarks, such as the Empire State Building, the Hudson River, Central Park, and more. Visitors can also enjoy interactive experiences, such as virtual reality and augmented reality displays, that offer unique perspectives on the city.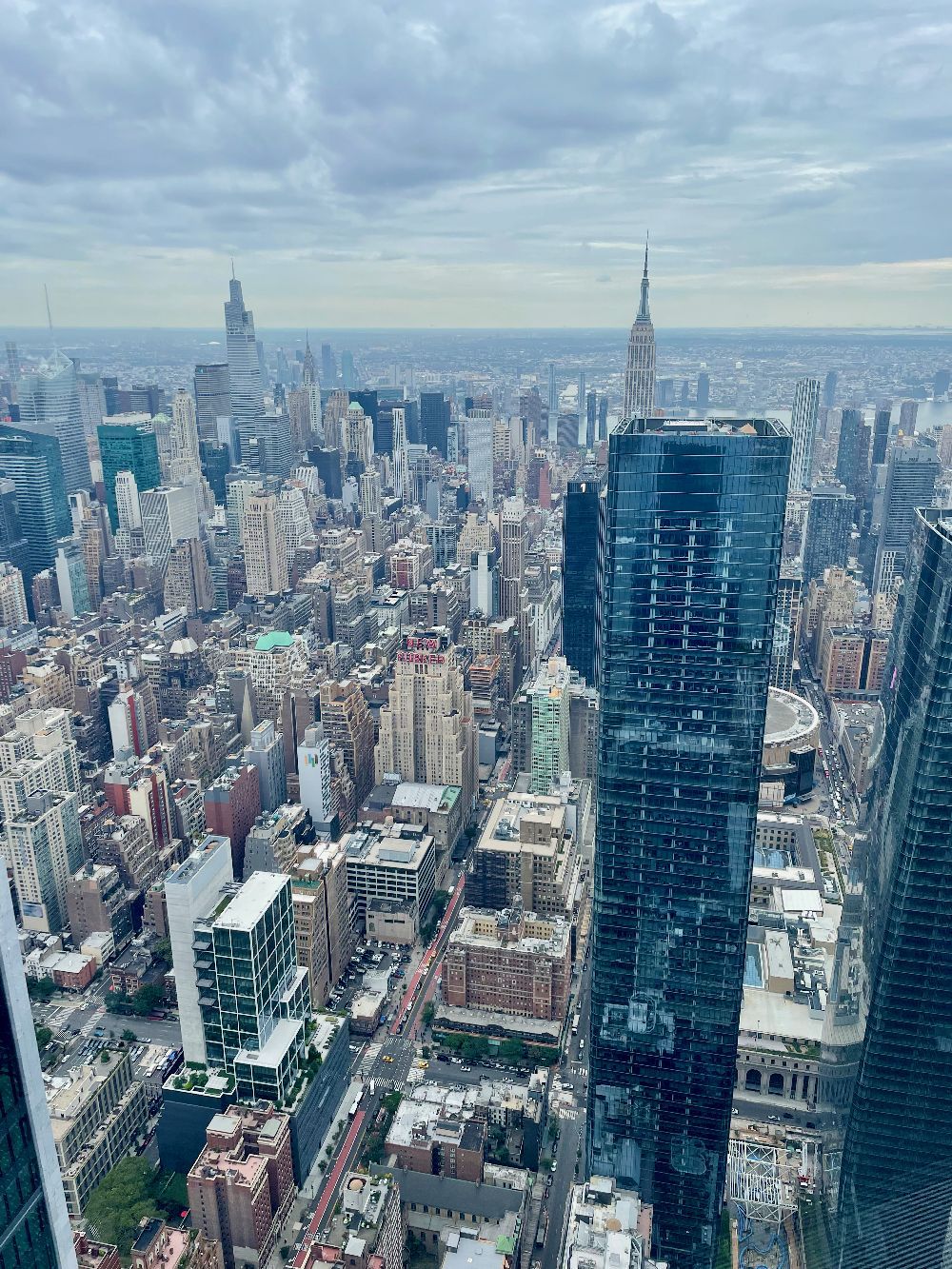 Visiting the Edge
You can buy tickets to the Edge ahead of time or on the spot. The entrance to the Edge is found on the 4th floor of the Hudson Yards shopping center.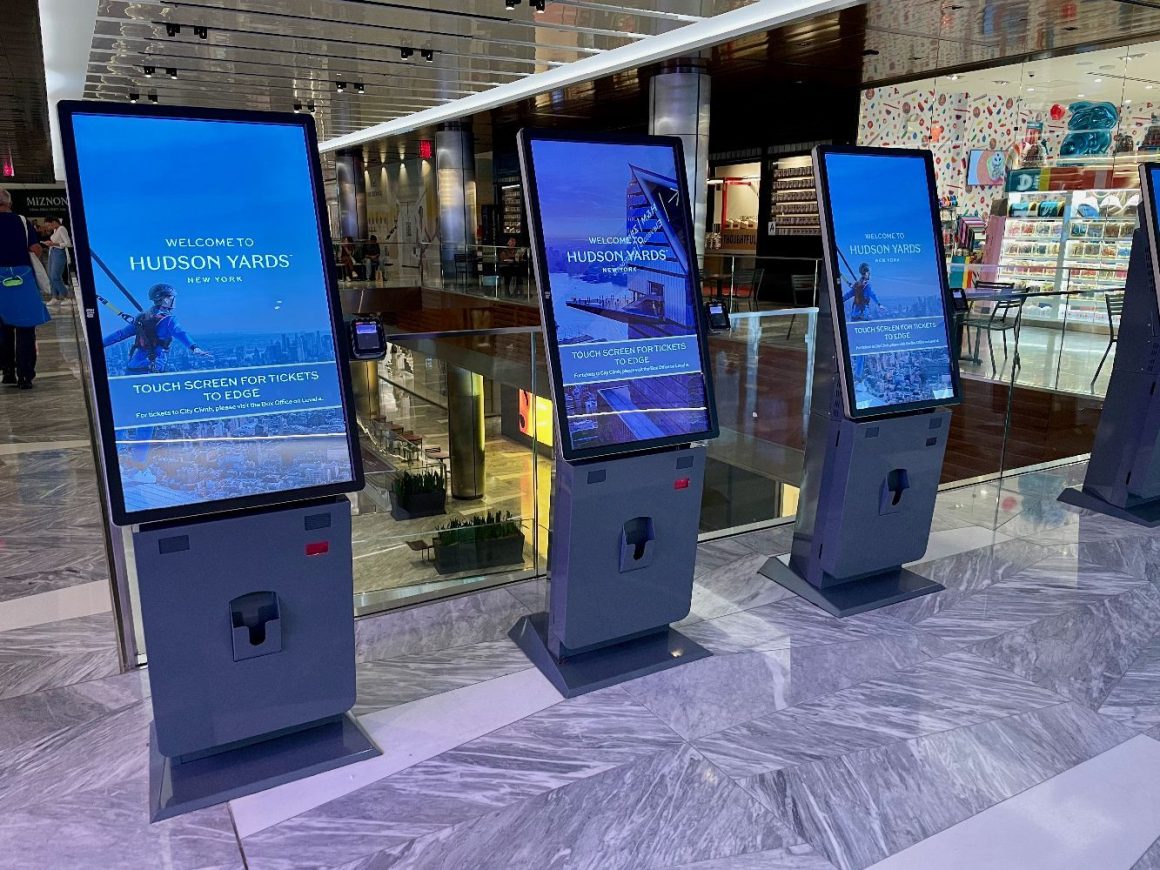 Once you've got your ticket, you are taken through a series of escalators, hallways, and elevators where you learn about the construction of this modern skyscraper.
Finally, you arrive at the luxury marble interior level where you can buy snacks or get a drink.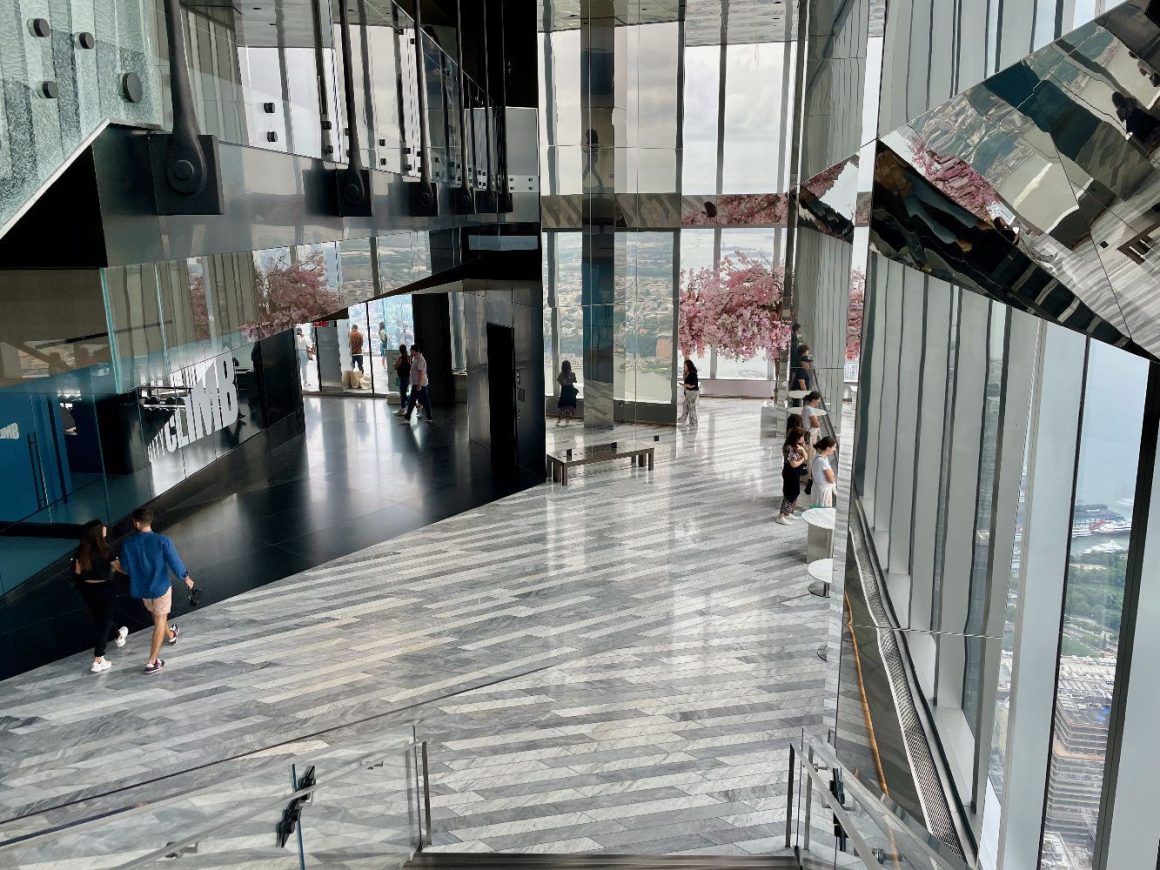 There are several observation decks, some indoor and some outdoors!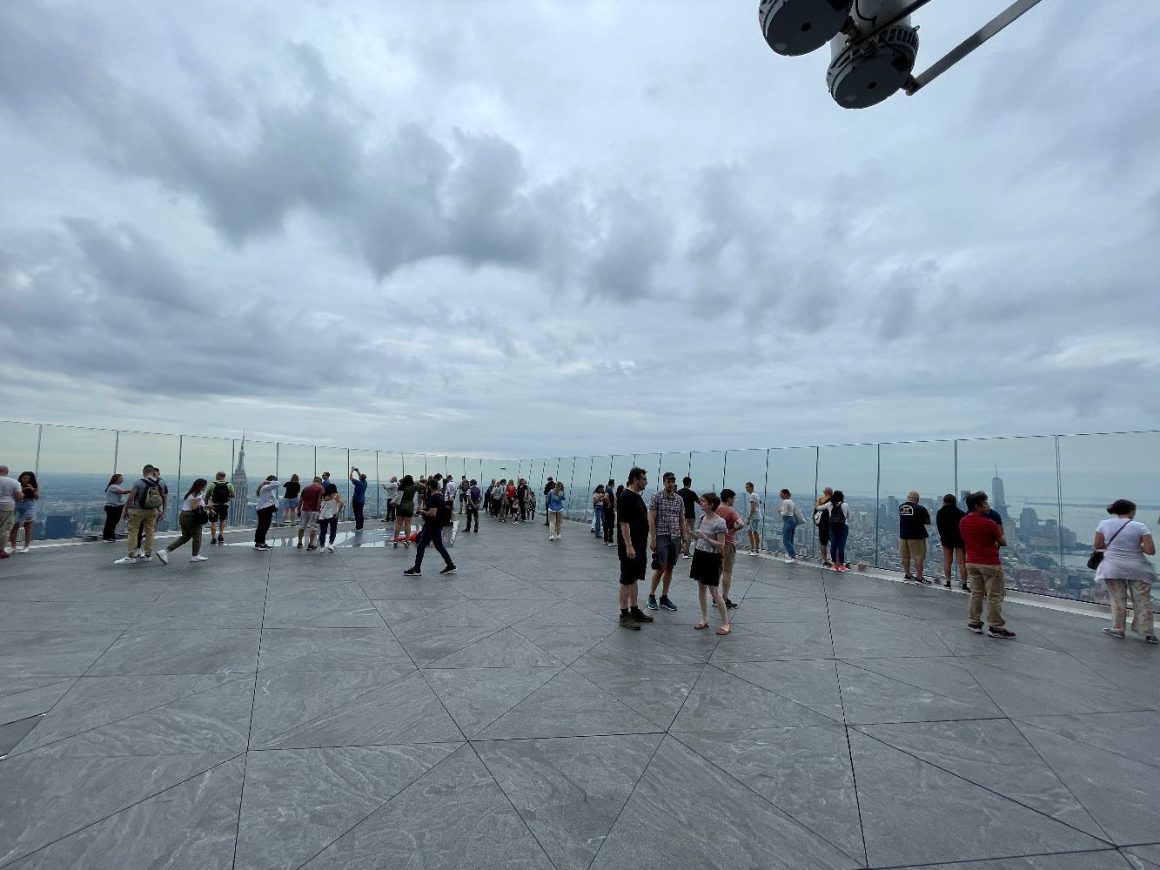 Views
Here are the views from The Edge: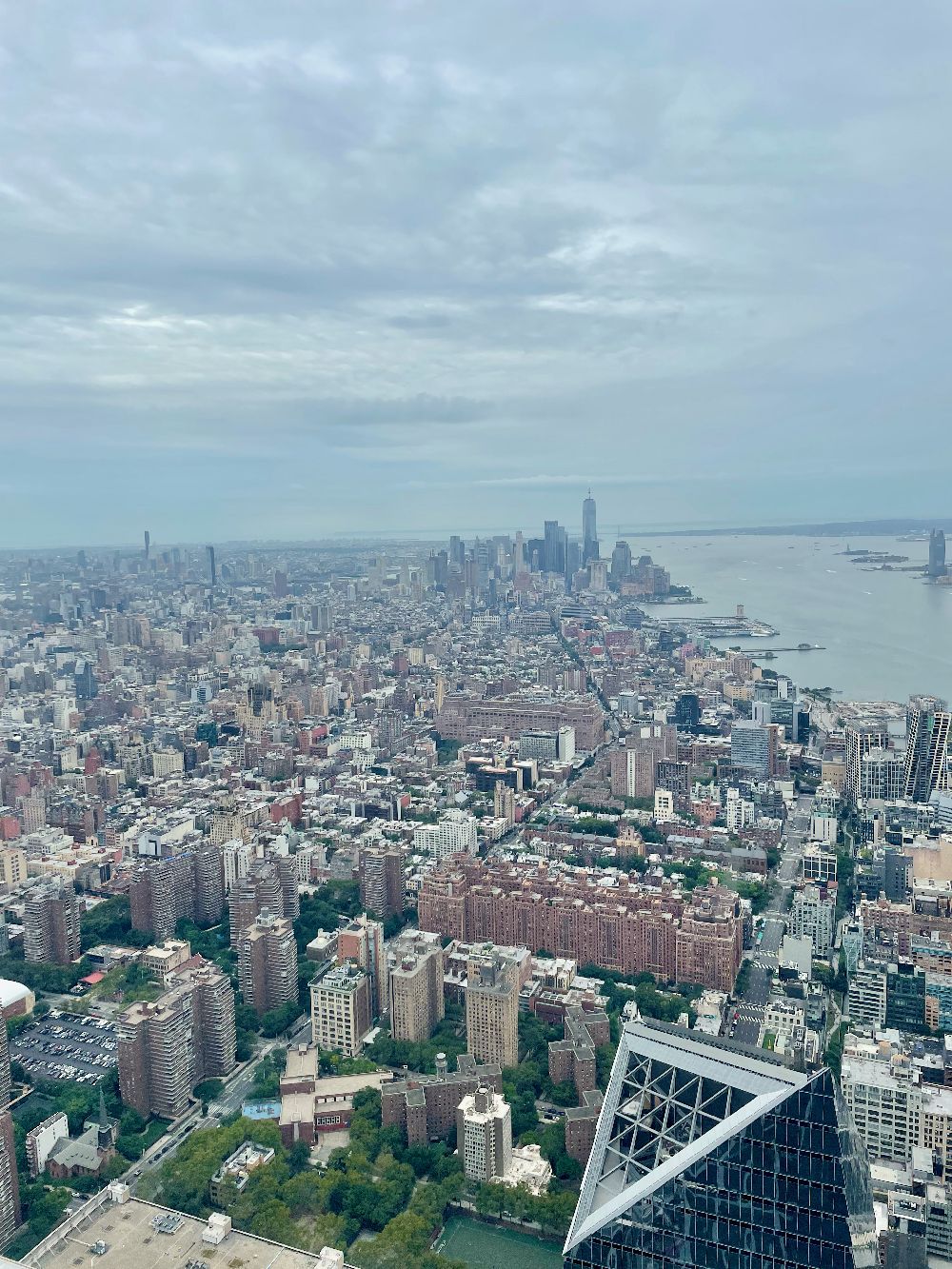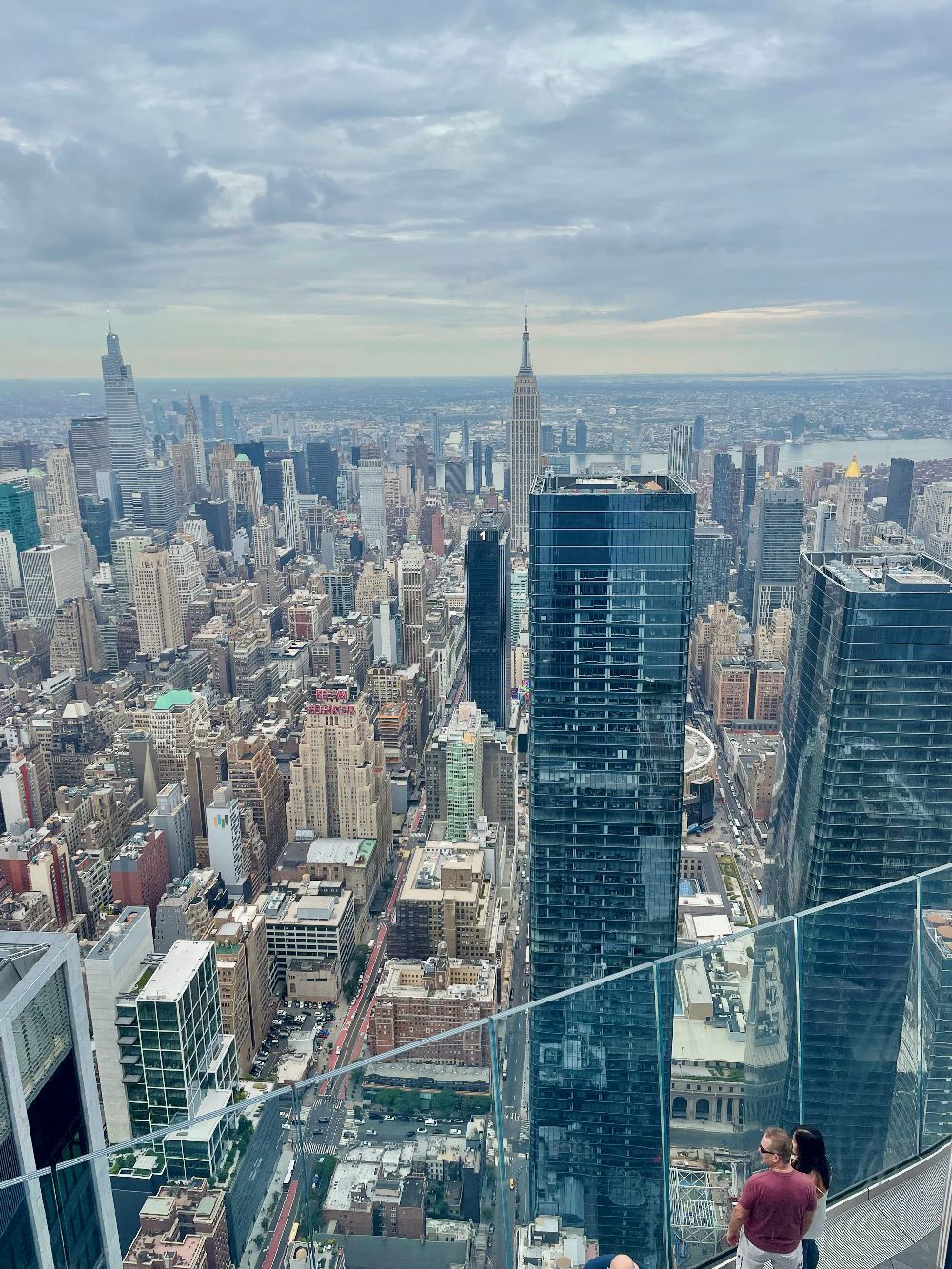 Don't forget to check out the view below, too!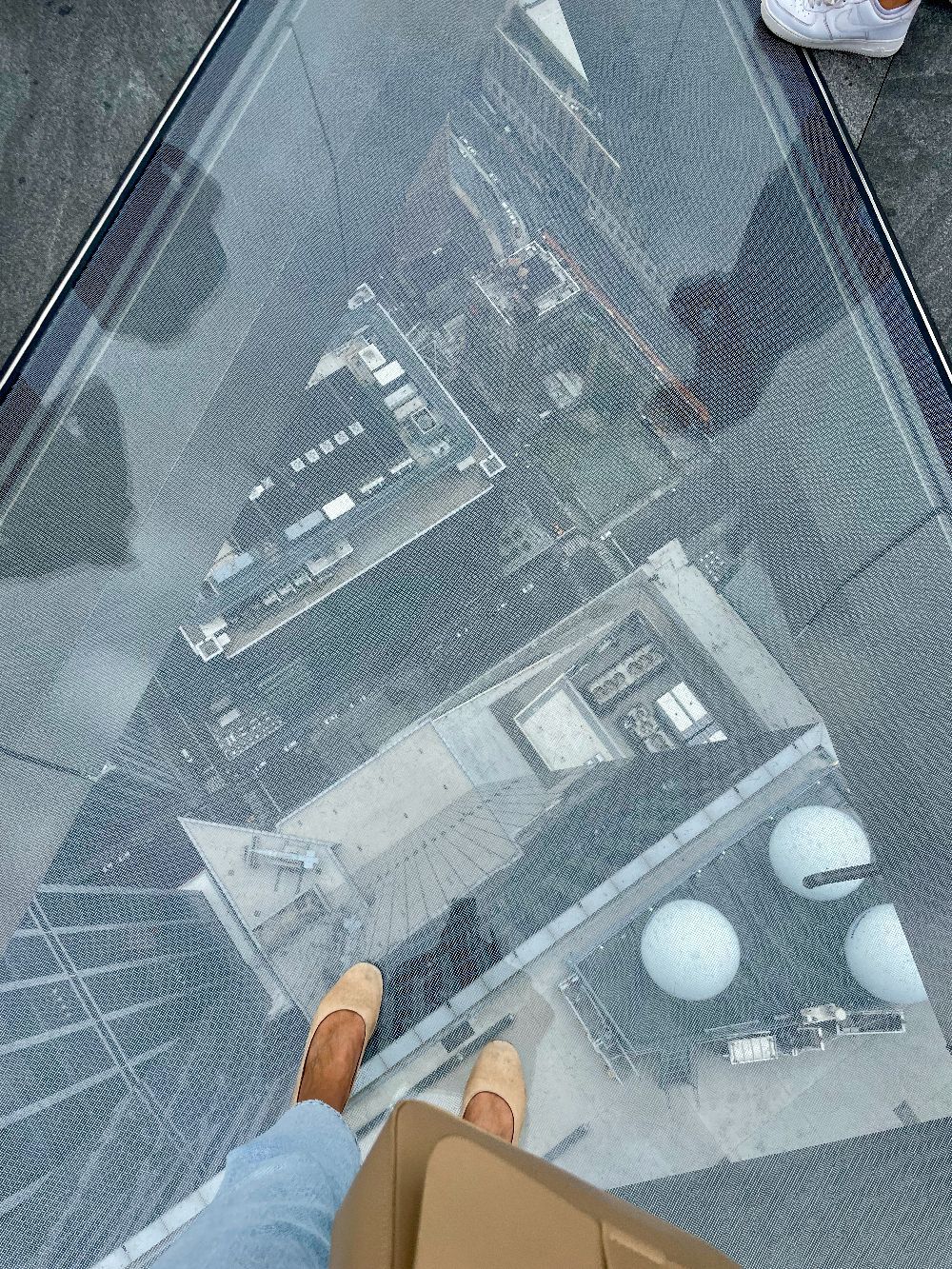 When is the best time to visit The Edge? The Edge observation deck is open year-round and is generally busiest in the summer months. Check the weather before you go as cloudiness can impair your view! The best time to visit is in the early morning or late evening when the crowds are smaller and there are often fewer wait times.
How long do people spend at the Edge? The Edge offers a ticketed experience, so the amount of time spent at the deck can vary depending on what type of ticket you purchase. However, most people spend around 1 to 2 hours at The Edge.