Coffee has really become an art form in New York City and there's no better place to enjoy your morning brew in Gramercy than at the newly opened Felix Roasting Company café shop. This New York coffee shop looks like it's been created out of a Jane Austen novel – with feminine wallpaper, elegant furniture, pastel flooring, and pink velvet banquettes.
I stopped in for breakfast on a Sunday in New York and ordered the best toast I've had in years! The ricotta and fig toast was melt-in-your-mouth delicious. Served on a thick piece of fresh bread, the creamy ricotta spread was drizzled with honey before being topped with freshly cut figs. It was truly heaven!
My latte was on point as well. The staff is super friendly and several milk options are available if you like to customize your coffee order.
Felix is definitely one of the best specialty coffee shops in NYC, if you ask me!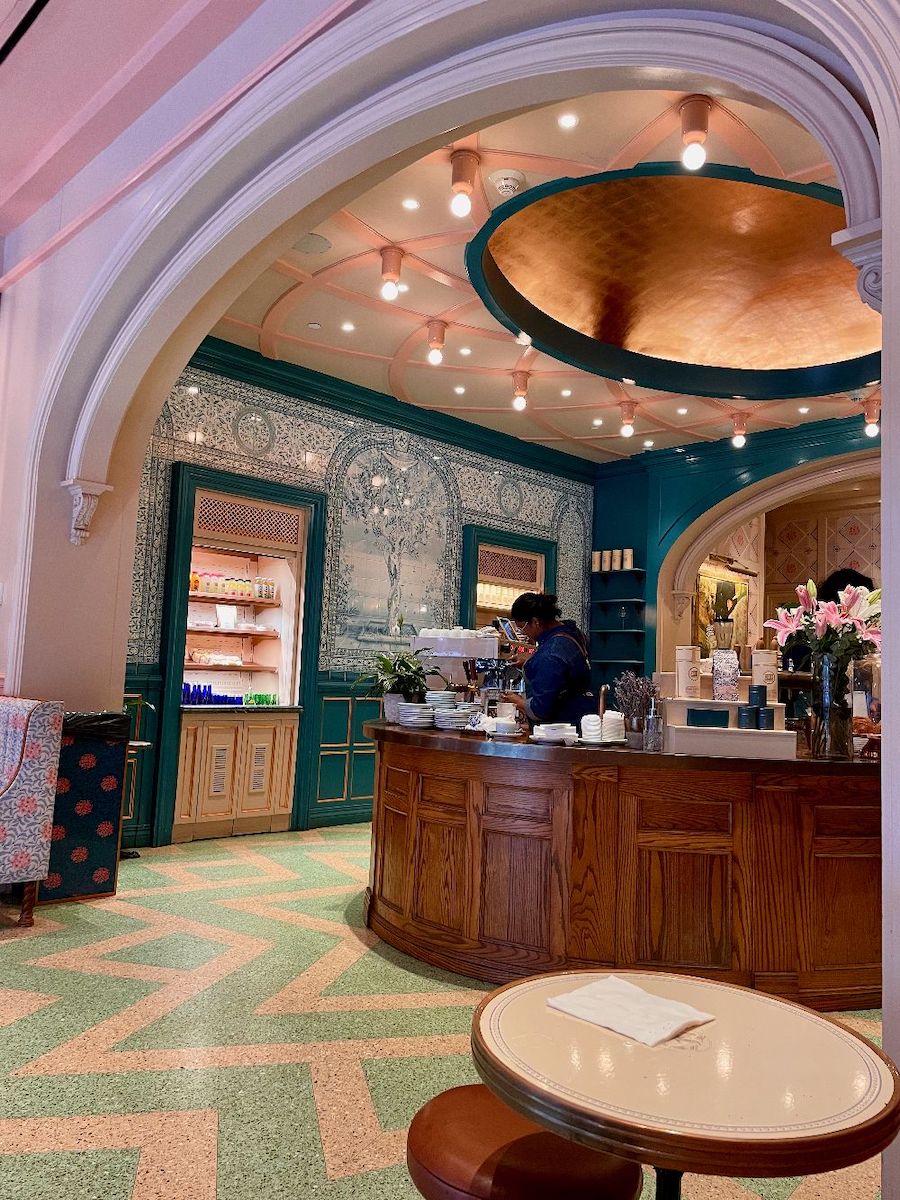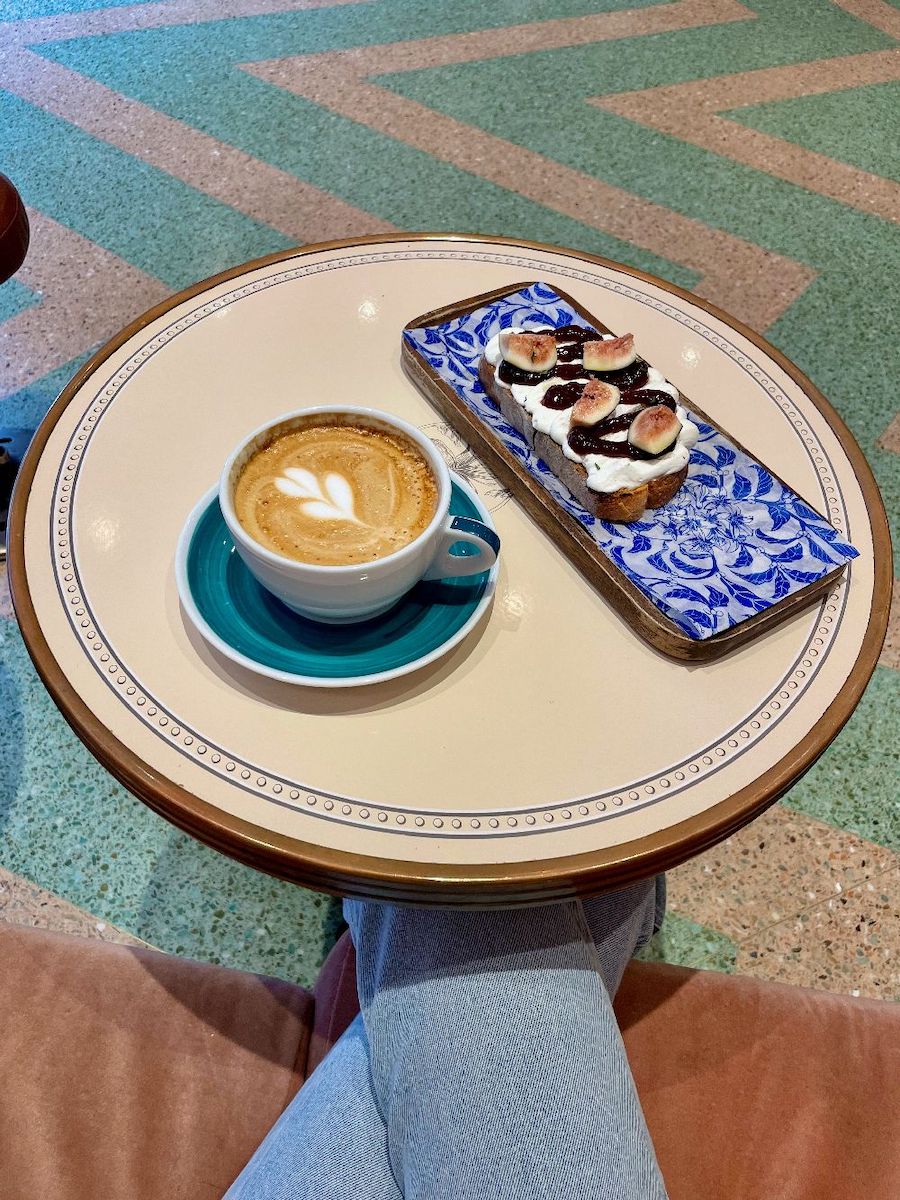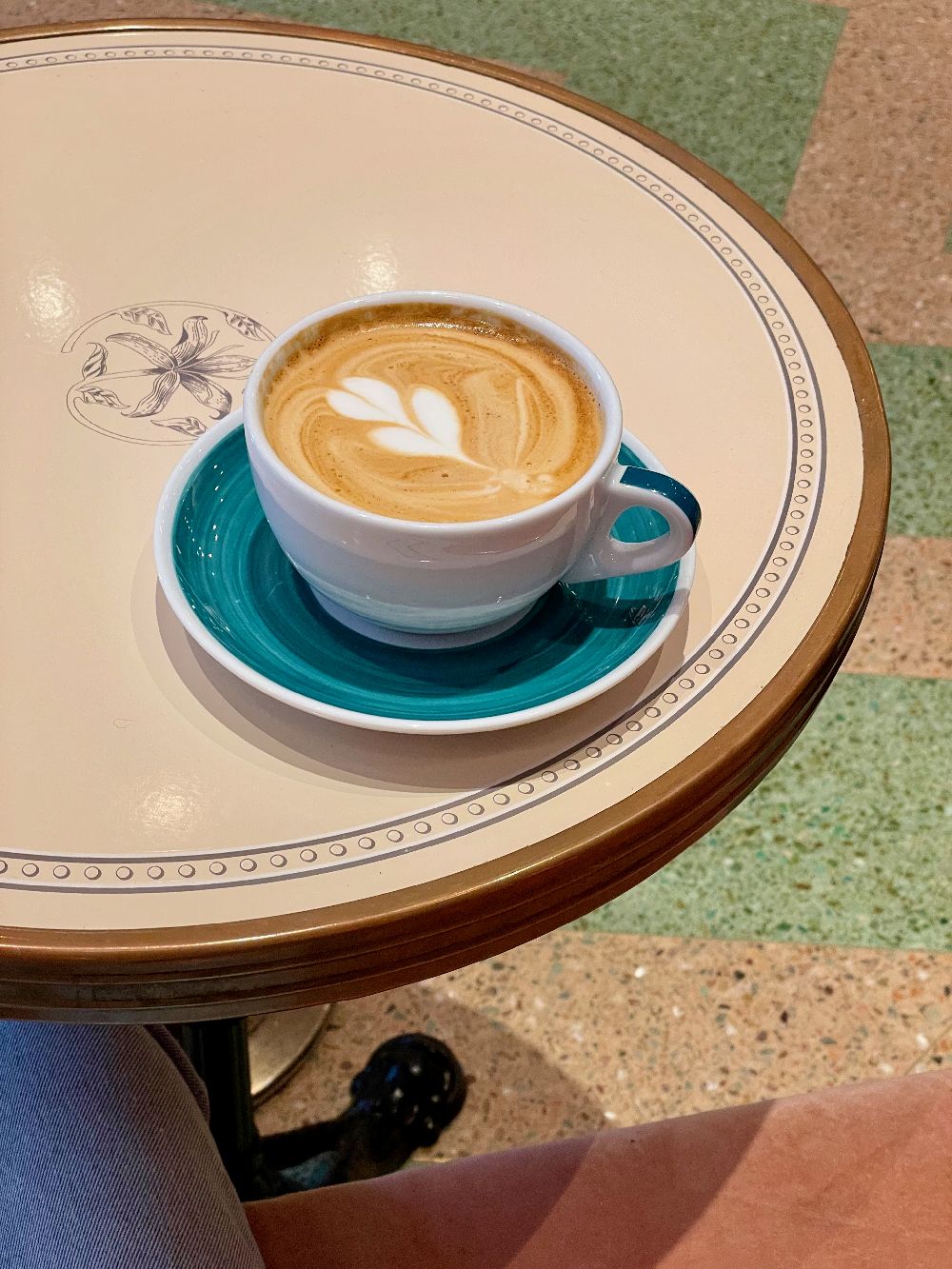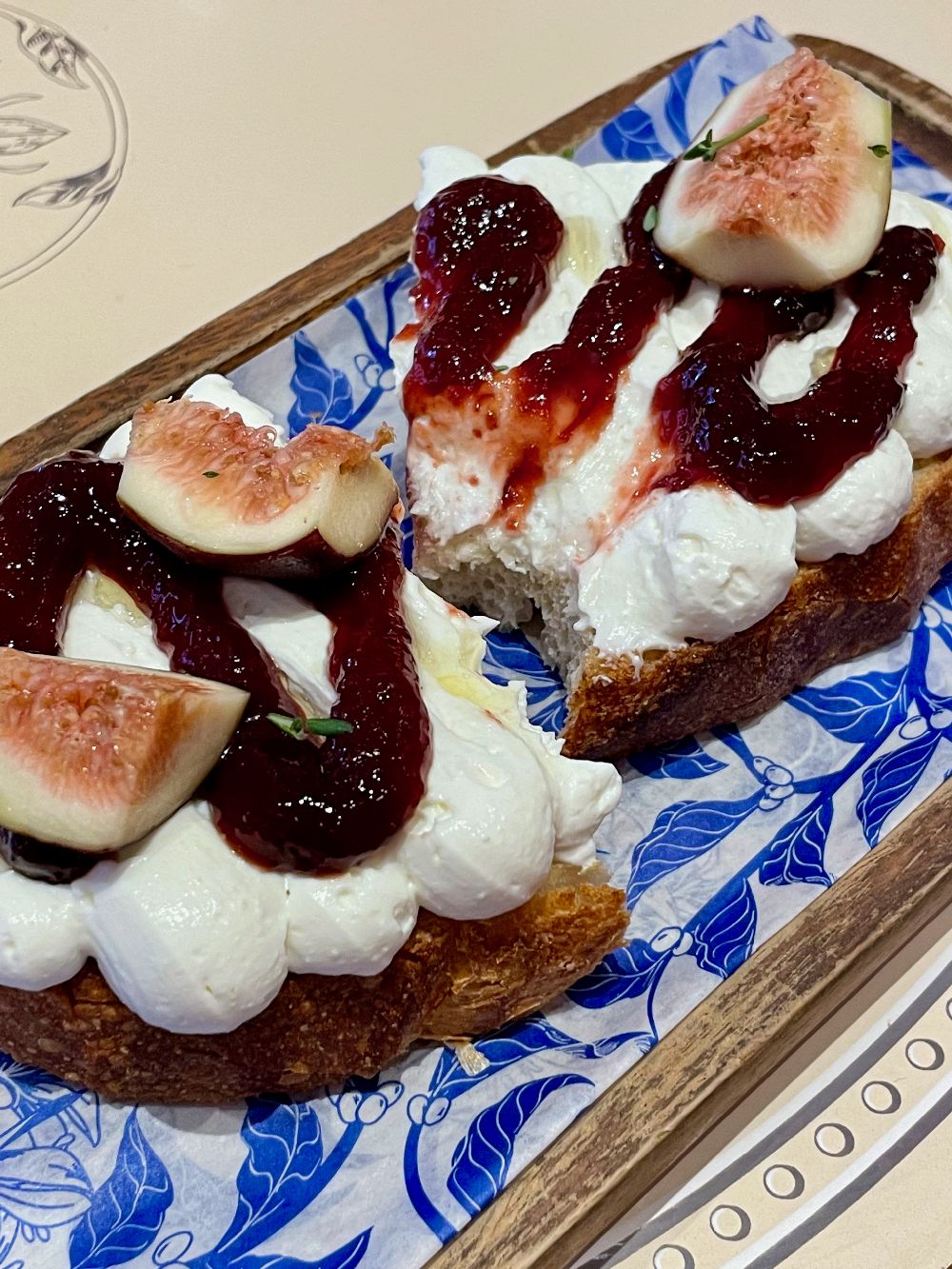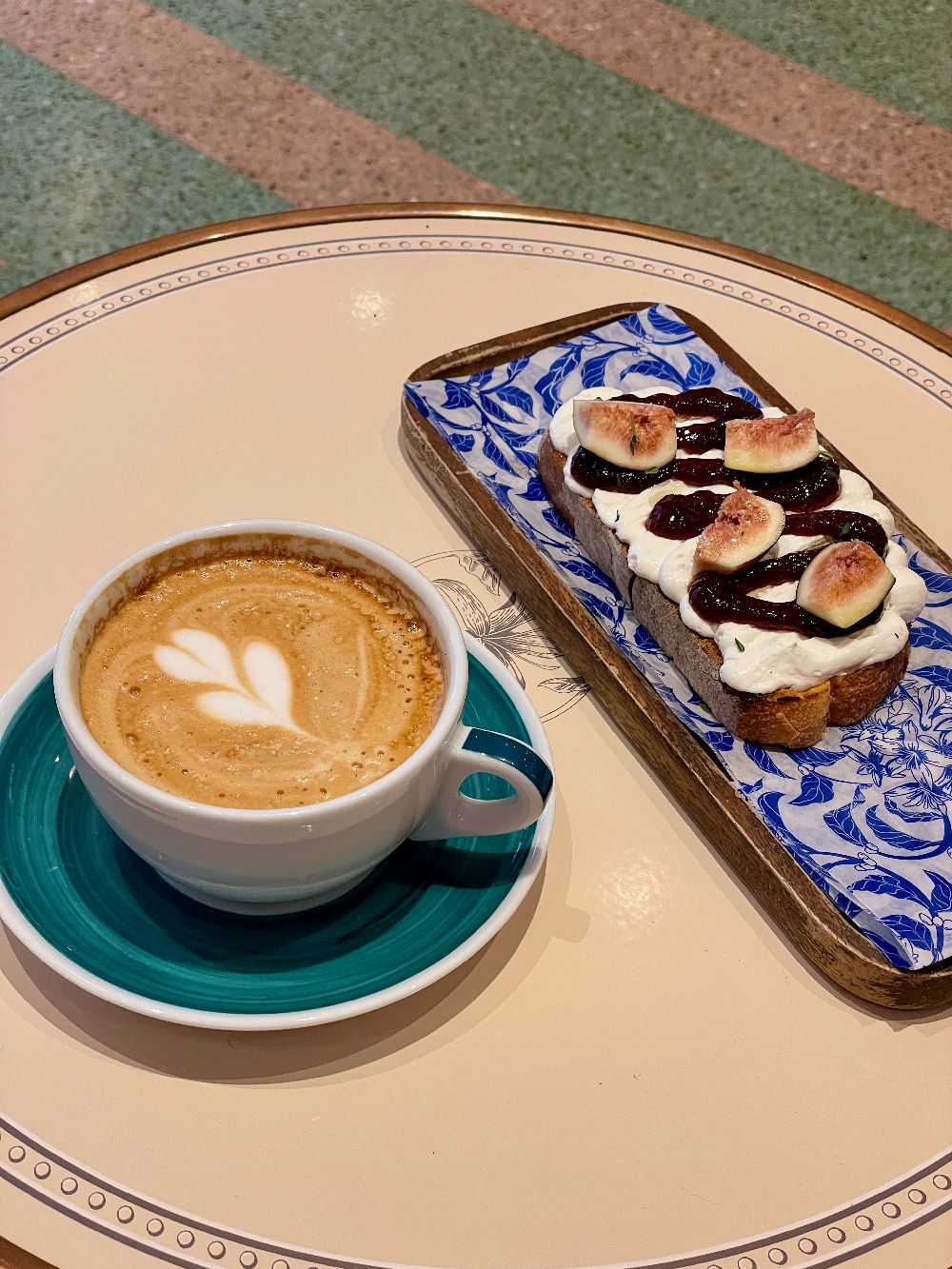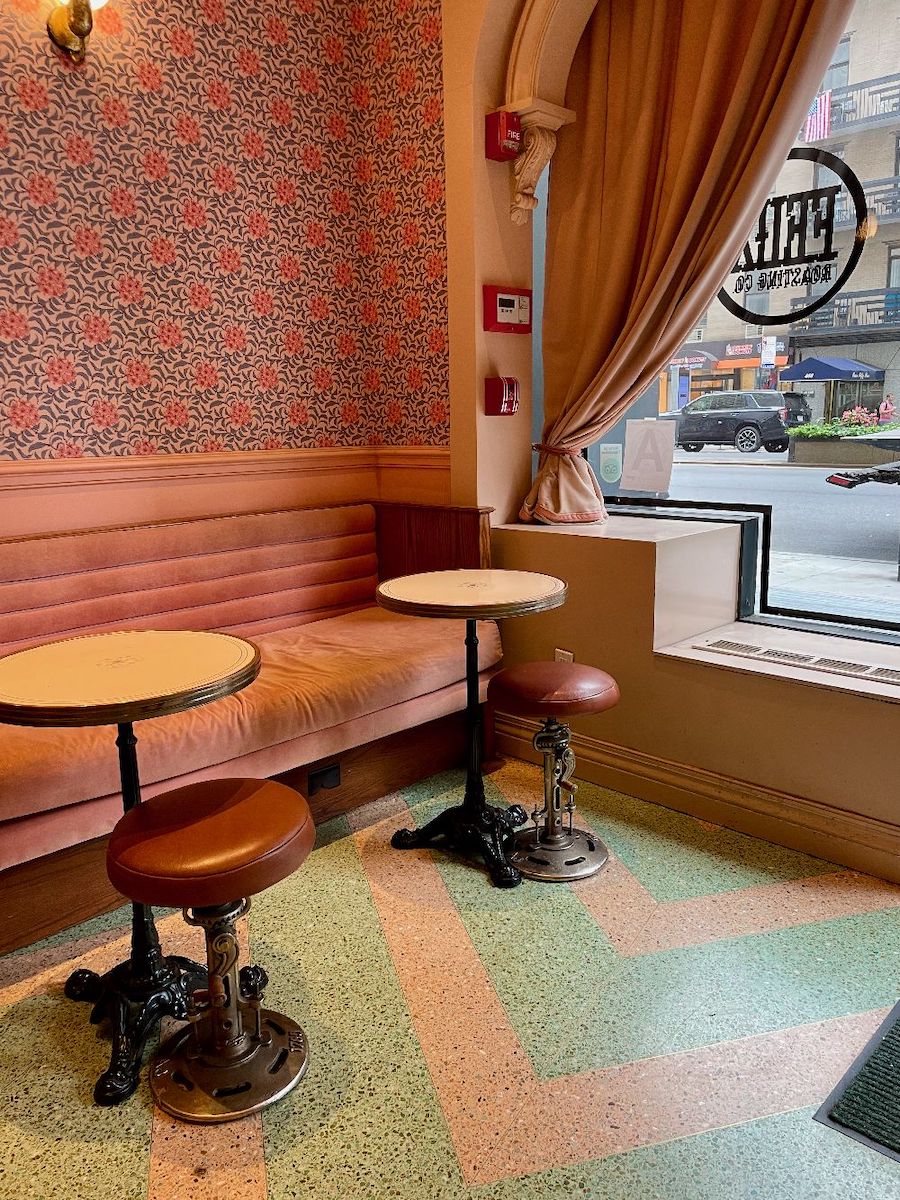 Felix
450 Park Ave South
New York, NY 10016