Many people pass by the historic New York Public Library (NYPL) every day. Its cultural references are numerous; for example, the NYTL was featured in the finale of the famous New York TV series Sex and the City. Do you know the history behind this storied New York library?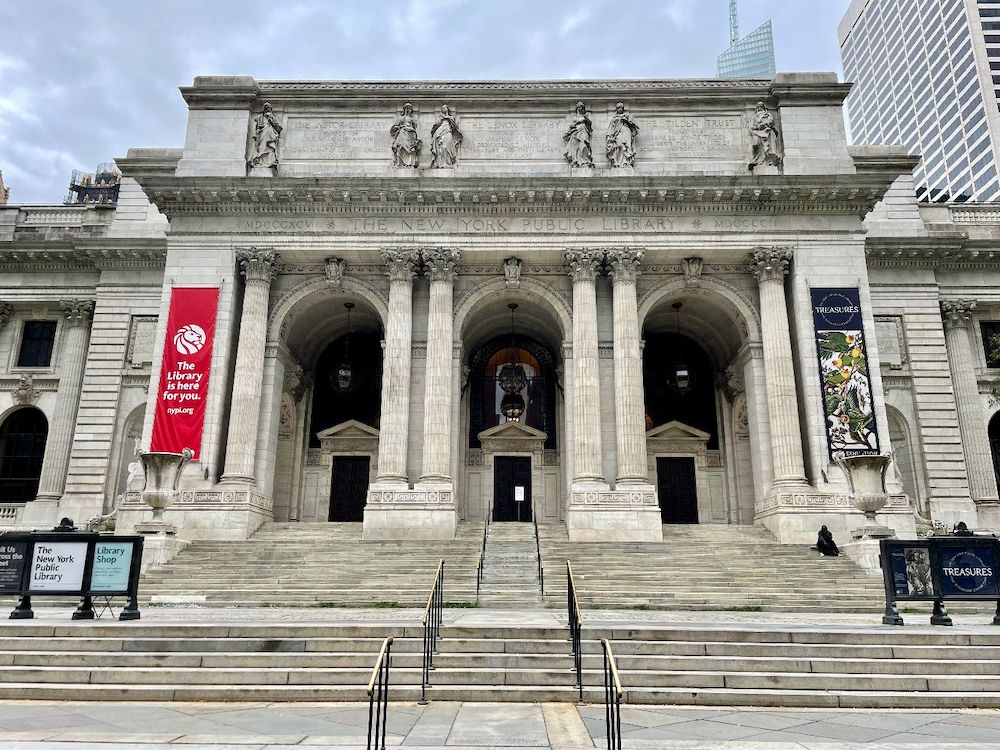 The New York Public Library was founded in 1895 as a result of a merger between the Astor and Lenox Libraries and the Tilden Trust. The library began in 1848 as the Astor Library, the first public library in New York City. It was founded by businessman and philanthropist John Jacob Astor who wanted to create a library open to everyone in the city.
The Lenox Library, founded in 1870 by philanthropist James Lenox, was the first library in the United States to be open to the public without charge, and it contained a large collection of rare books, manuscripts, and prints.
The Tilden Trust was established in 1887 by New York State Senator Samuel J. Tilden to provide funding for the library.
The New York Public Library was officially opened to the public in May 1895, and it quickly became one of the most popular libraries in the country. In 1902, the library was designated as a "free public library for the people of New York City." It was the first library in the United States to be free and open to all.
Throughout the 20th century, the New York Public Library continued to grow and expand its collection and services. The library opened numerous branches throughout the city and developed new services such as bookmobiles, library catalogs, and online services. Today, the New York Public Library is one of the largest public library systems in the world with more than 88 locations, including four research libraries and four circulating libraries.