The New York City skyline is one of the most iconic in the world, and there are several remarkable vantage points to view it.
One of the top spots is the Empire State Building's observatory, offering an unparalleled view of the city.
The Top of the Rock at Rockefeller Center provides a unique perspective, including a clear view of the Empire State Building itself.
The One World Observatory at One World Trade Center is another incredible location, showcasing a panorama of the city and beyond.
In addition to these iconic buildings, there are several other places to enjoy the skyline.
The Brooklyn Bridge Park in Brooklyn provides a stunning view of the Manhattan skyline, especially during sunset.
Across the river in New Jersey, the Liberty State Park offers a breathtaking backdrop of the city, including the Statue of Liberty.
The Staten Island Ferry is a free way to enjoy the skyline from the water.
For a more natural setting, the view from the Queens neighborhood of Long Island City at Gantry Plaza State Park can't be missed. It offers a quieter perspective of the skyline with manicured gardens and seating areas.
Finally, helicopter tours provide an exhilarating bird's-eye view of the city, making for an unforgettable experience.
The Edge
The Edge is a high-rise building located at 30 Hudson Yards in Manhattan, New York City.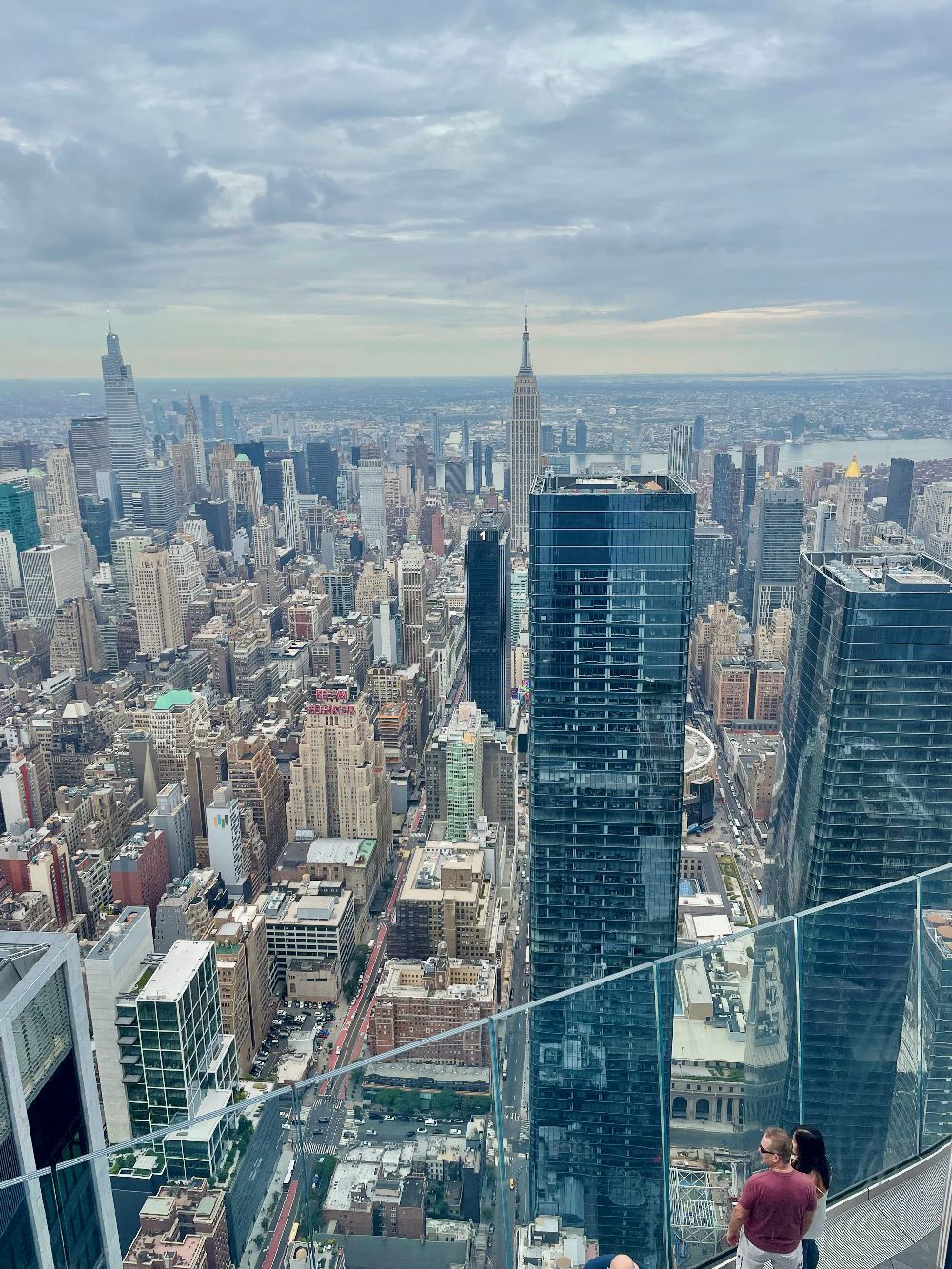 It is the highest outdoor observation deck in the Western Hemisphere, situated 1,131 feet above ground level on the 100th floor. The building was completed in 2015 and is 95 stories tall. It's the fourth-tallest building in New York City.
The most distinctive feature of The Edge is its sloping outdoor terraces and angled glass walls which allow for unobstructed panoramic views of New York City. On the 100th floor outdoor deck, there is a glass floor that you can stand on, looking straight down to the street below, which creates a thrilling view.
There are also interior observation decks on floors 100, 101, and 102 that offer both indoor and outdoor viewing opportunities from within the building.
It's considered one of the top attractions in New York for sweeping views of the city skyline, Central Park, the Hudson River, and beyond.
Rooftop Bars and Restaurants
Many rooftop bars and restaurants, such as those in the Meatpacking District, give both you a chance to take in the view while enjoying a meal or a drink.
The NOMO SOHO hotel rooftop is one of my favorite places to visit because it has one of the most spectacular views in the city. It towers over all the surrounding buildings, no pun intended! To the north, you have a fantastic view of the Empire State Building, while to the south, the Freedom Tower looks close enough to touch!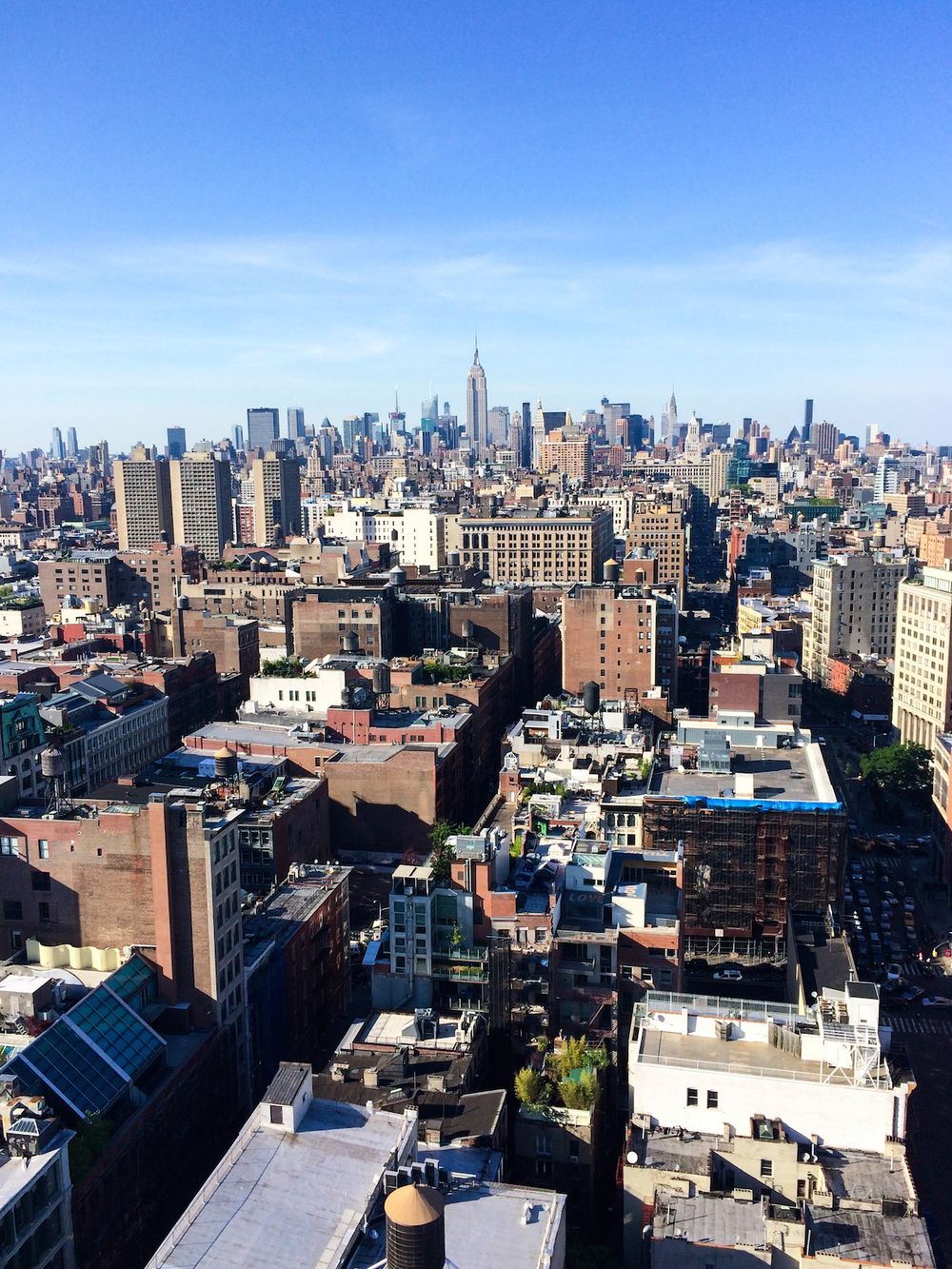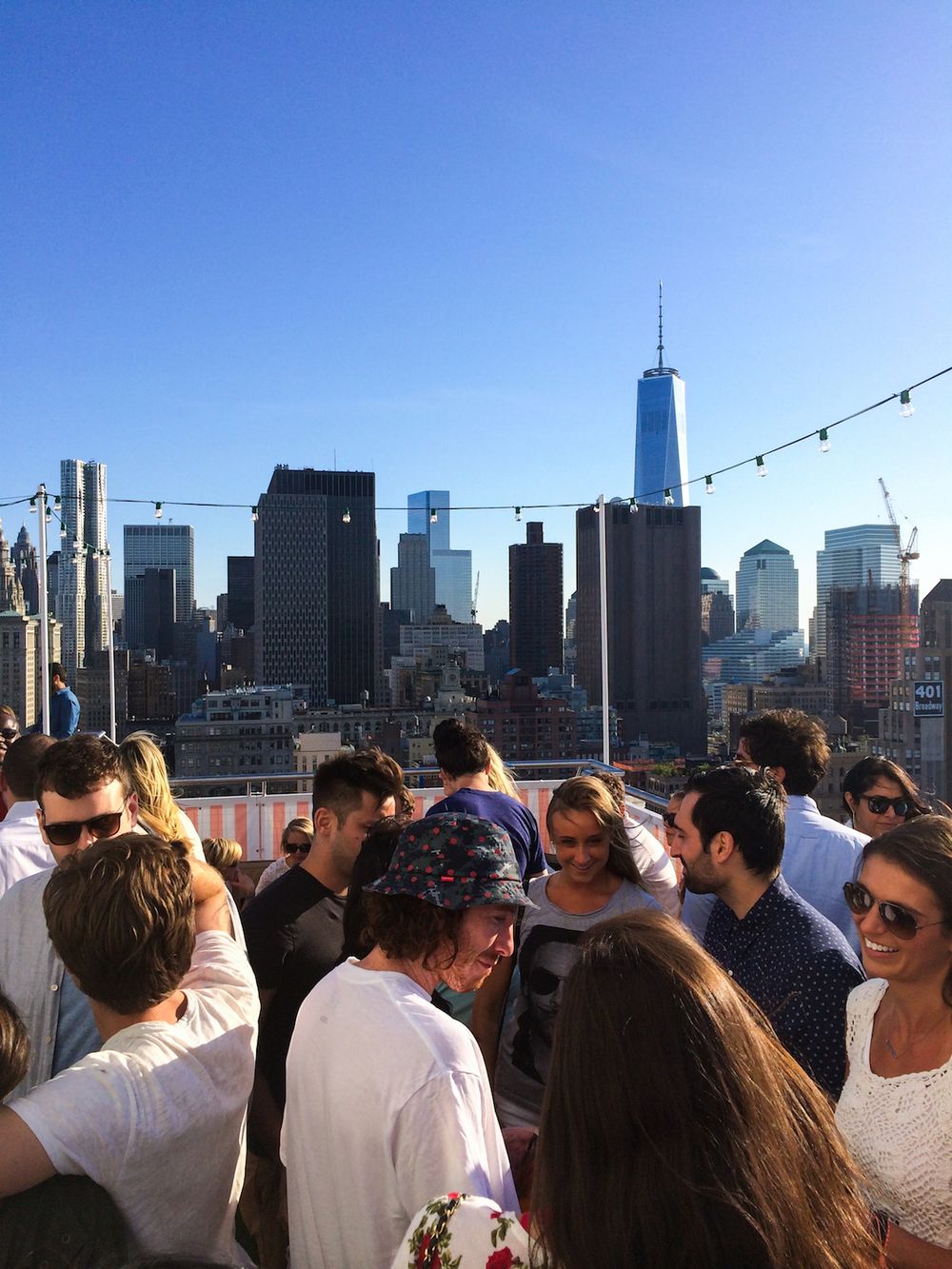 NOMO (formerly the Mondrian Hotel)
9 Crosby Street
New York, NY 10013