I didn't get to as early of a start as I would have liked to on my second day in Stuttgart, as my early train ride yesterday kept me fatigued. Nevertheless, I had a quick bite to eat in the late morning at Café Bohème and ran into the S-Bahn to begin my journey to the Museum Ritter. This time, I took the S-Bahn south once more to Leingelfelden and then took a bus even further to the small town of Waldenbuch. From there, the museum was a 9-minute walk.
The museum building is absolutely stunning! It was designed by Berlin-based Max Dudler. The minimalist style architecture was a lovely contrast to the natural foliage surrounding the land. Similar to the Froehlichs the Ritters also decided to house their collection near their place of work. What's also wonderful is that there is a chocolate museum on the right half of the building. The art collection is located on the left half of the museum only. When you pay for admission, you're given a sticker. If you can read the world on the sticker, you get a piece of the delicious Ritter chocolate! Wunderbar :)
At the time of my visit, the exhibition Lunapark 2000 was on view. Comprised of neon sculptures on the lower floor, and various mirrored works on the second floor, the exhibition brought together many non-figurative contemporary artists interested in minimal aesthetics.
Museum Ritter Entrance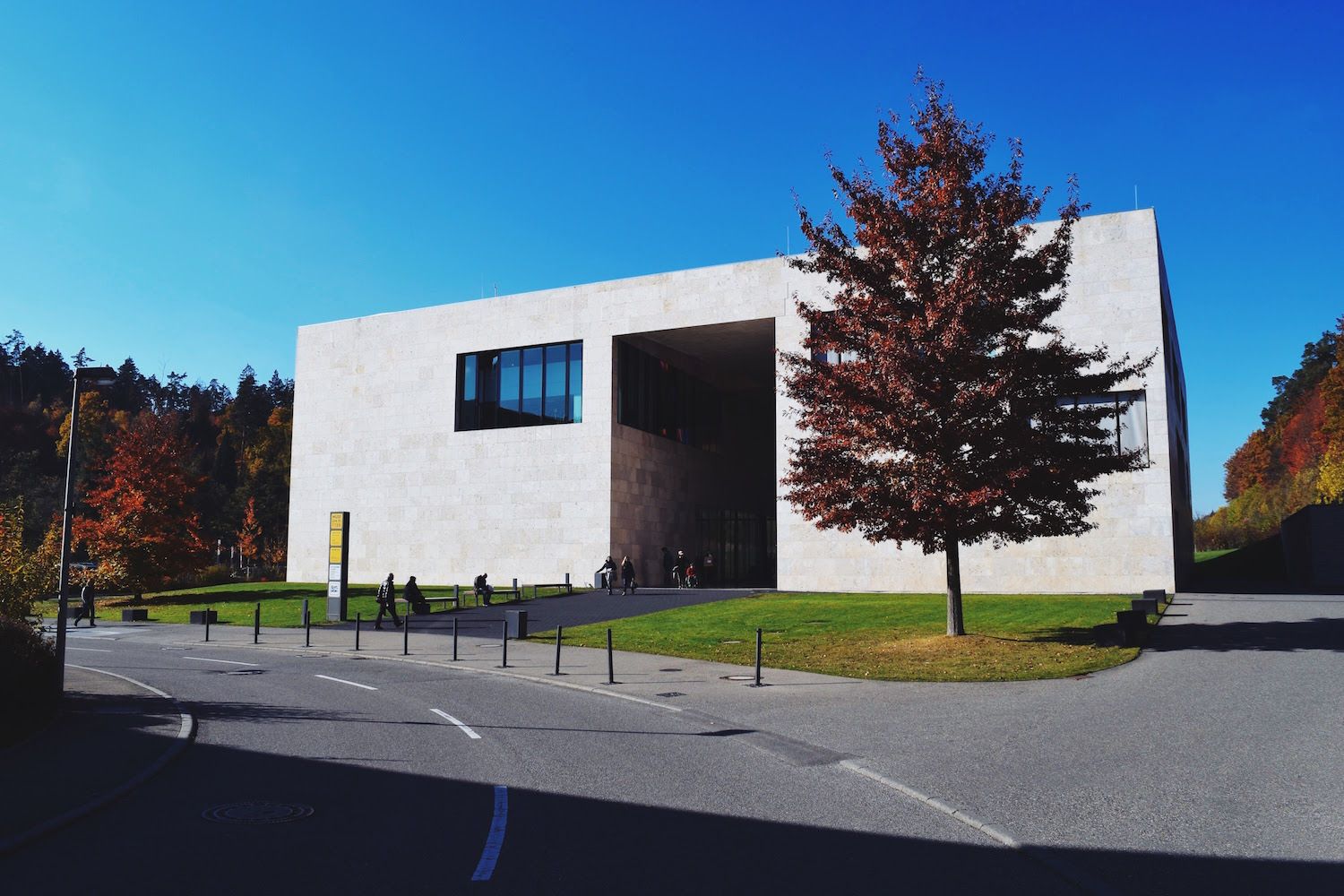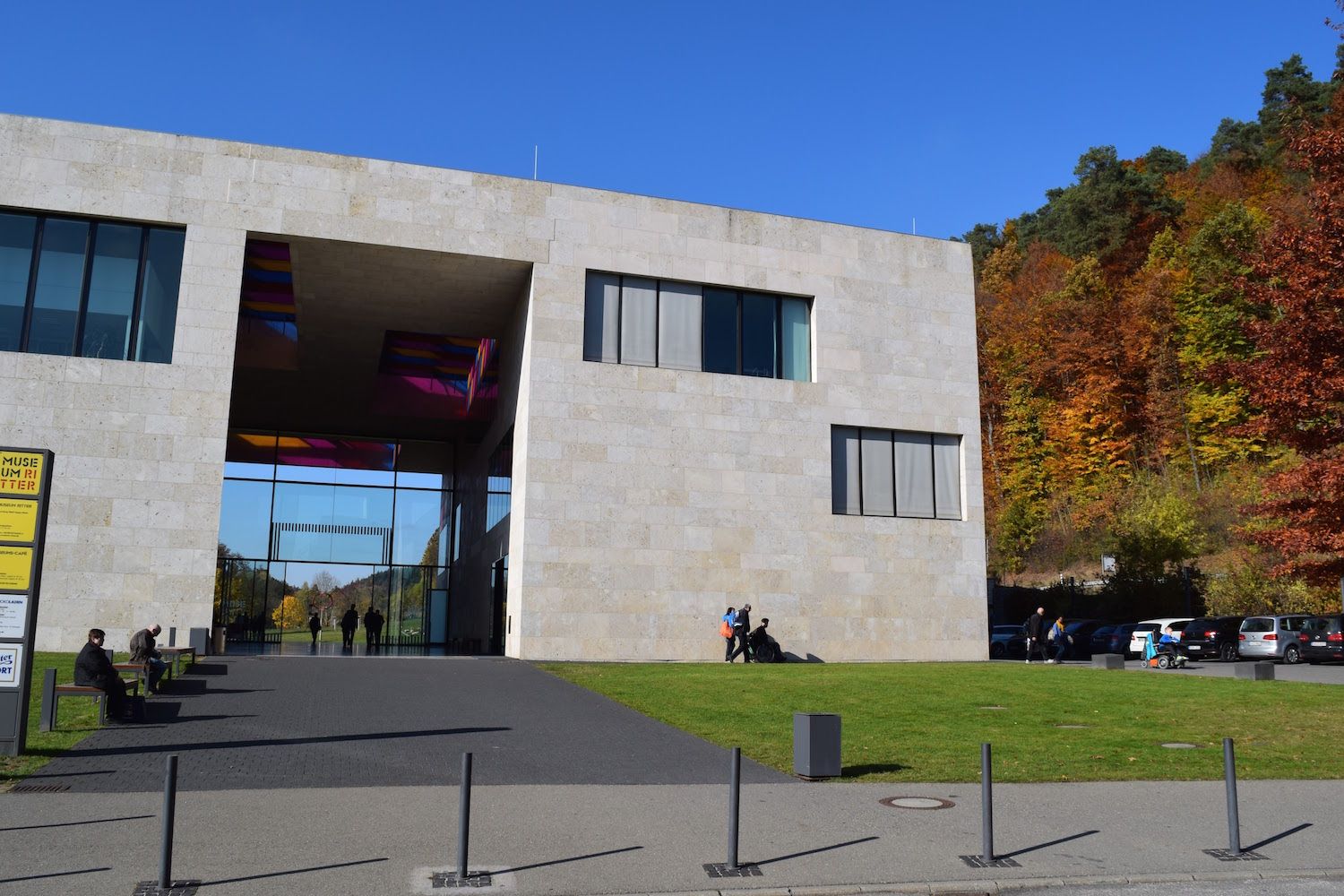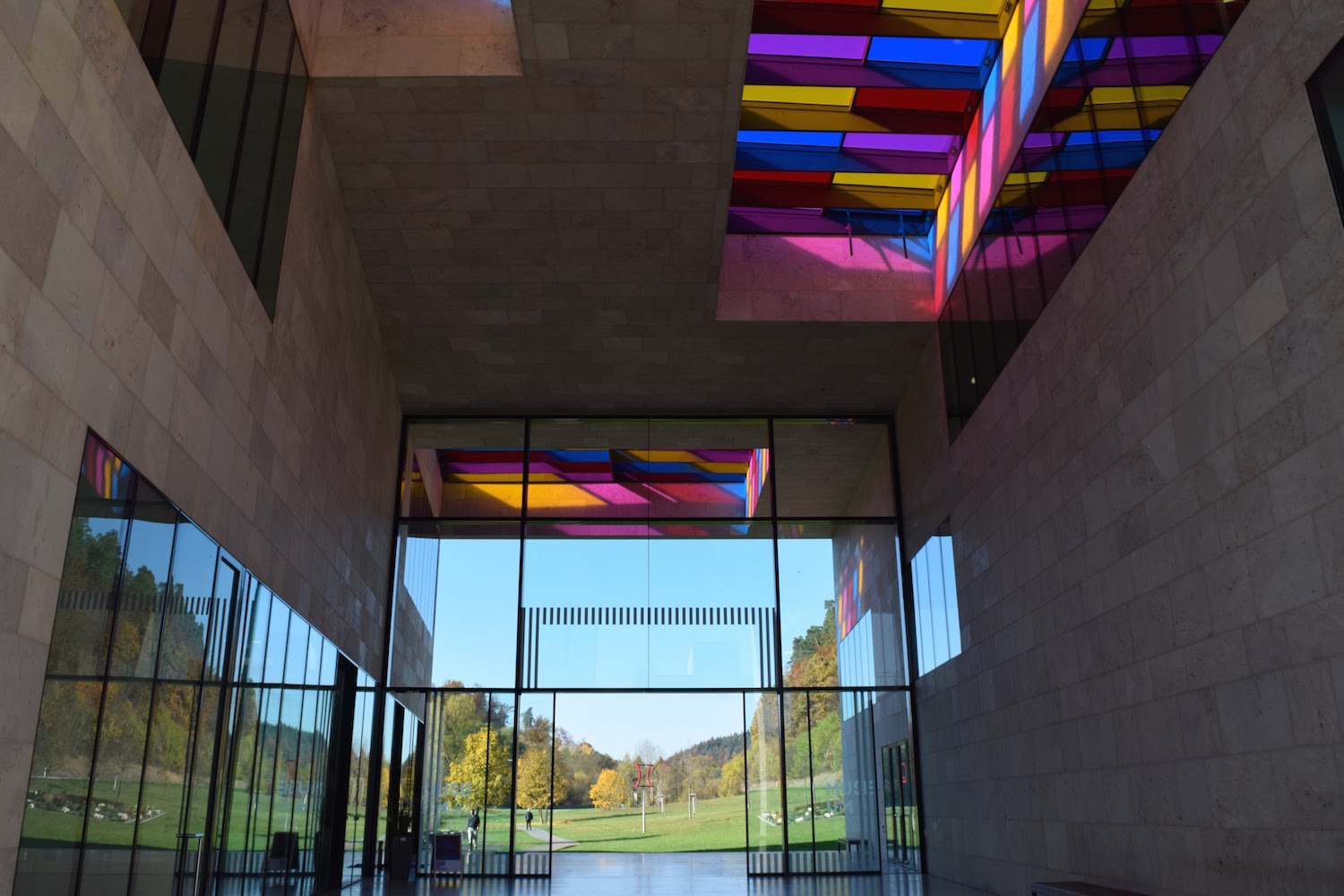 Exhibition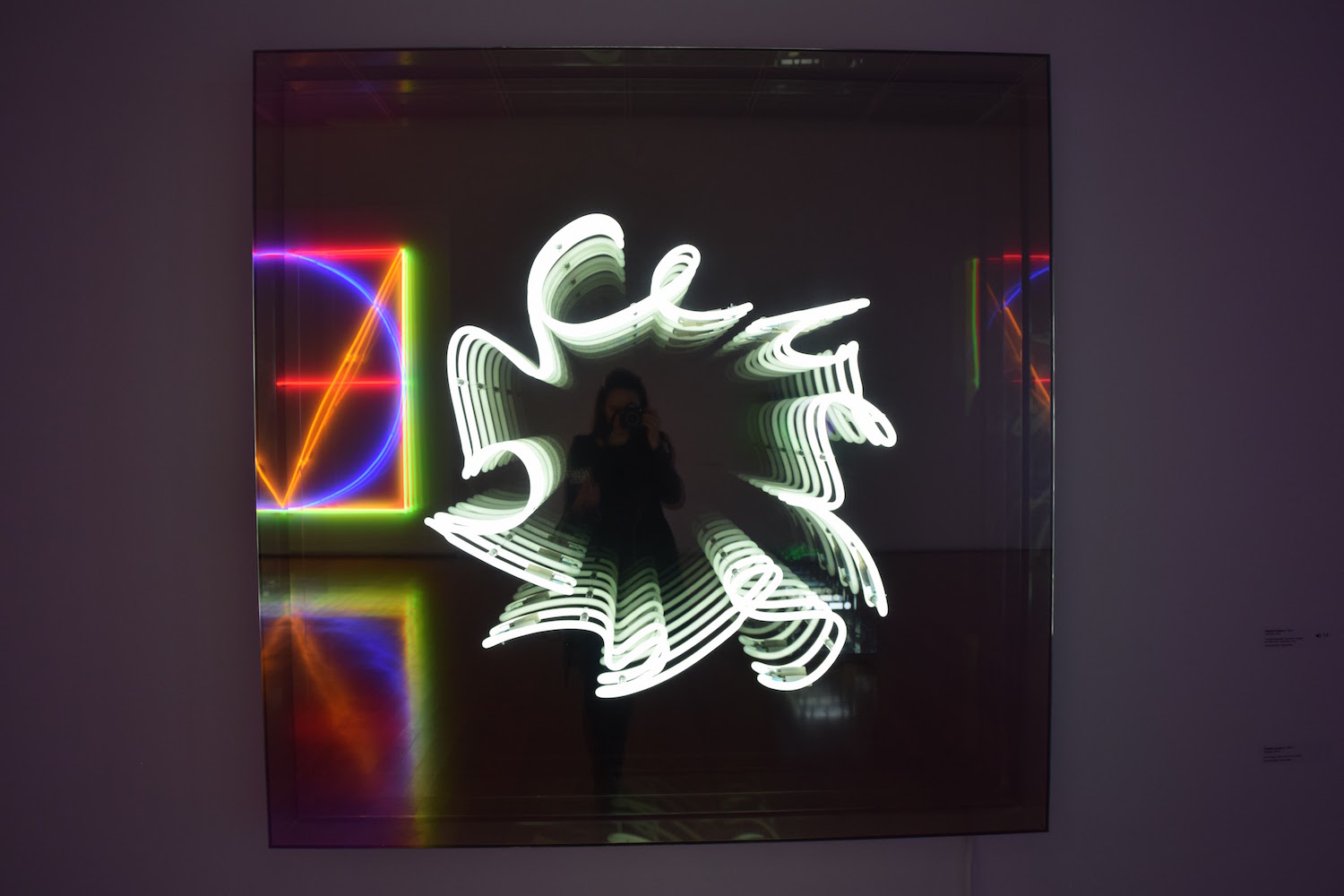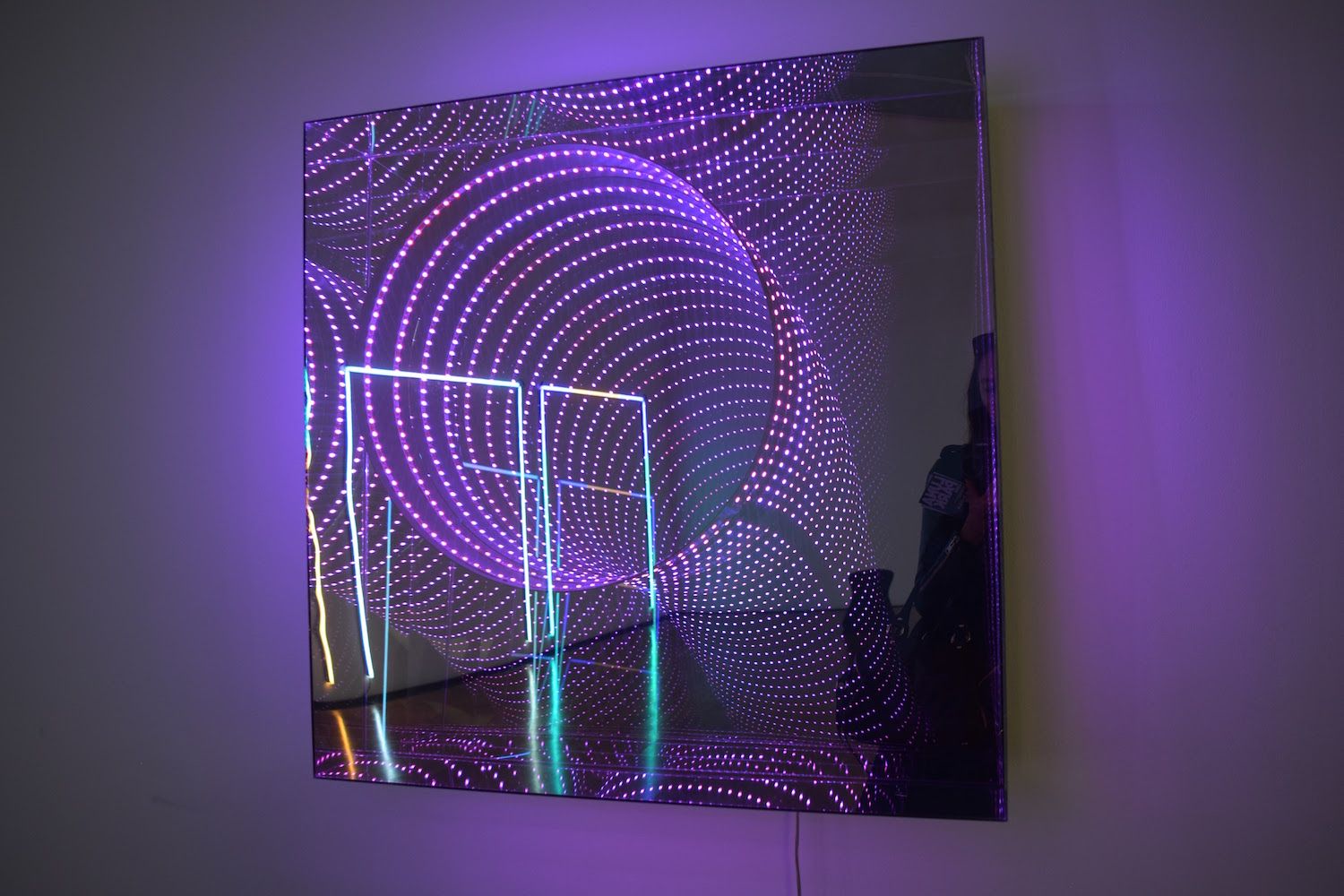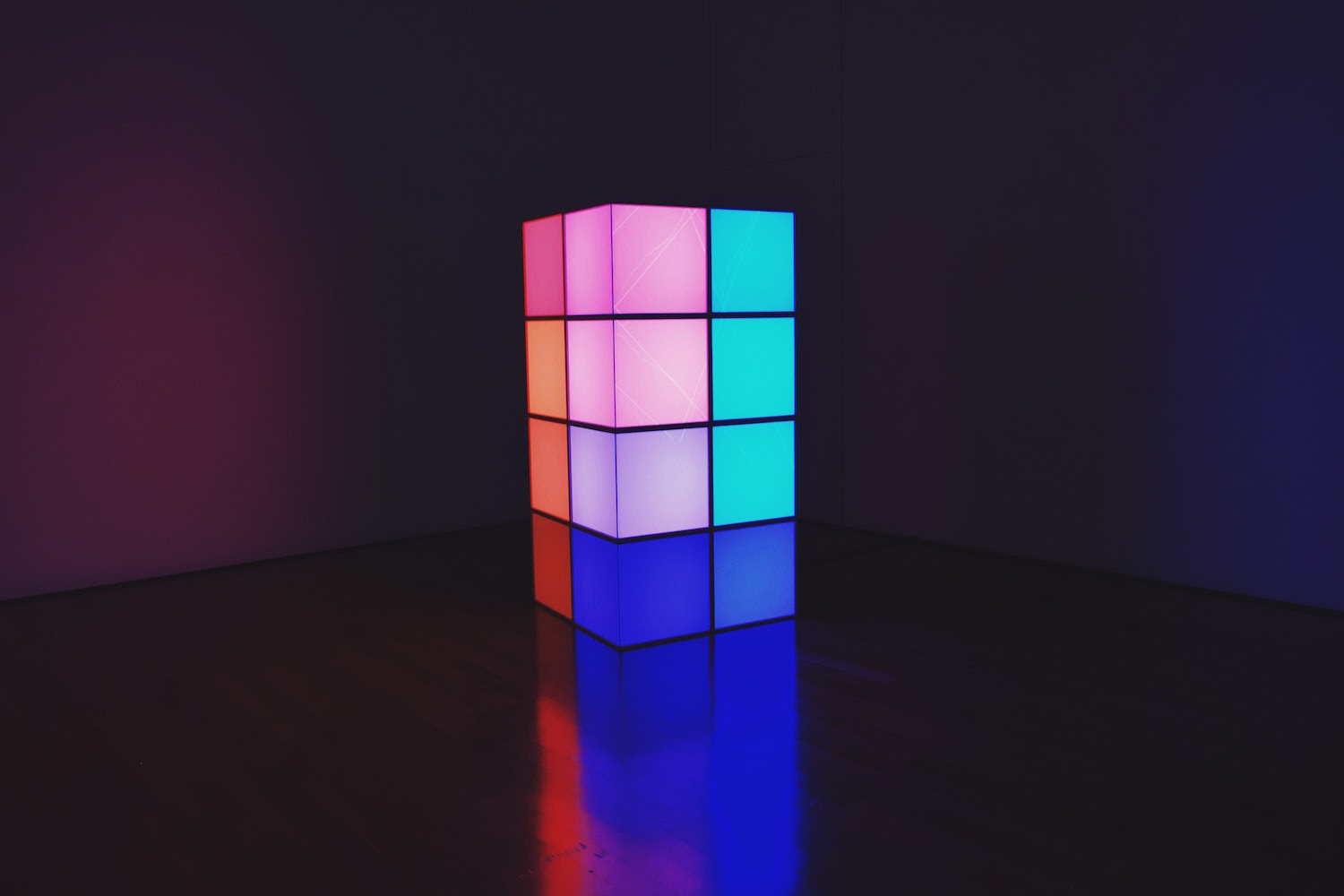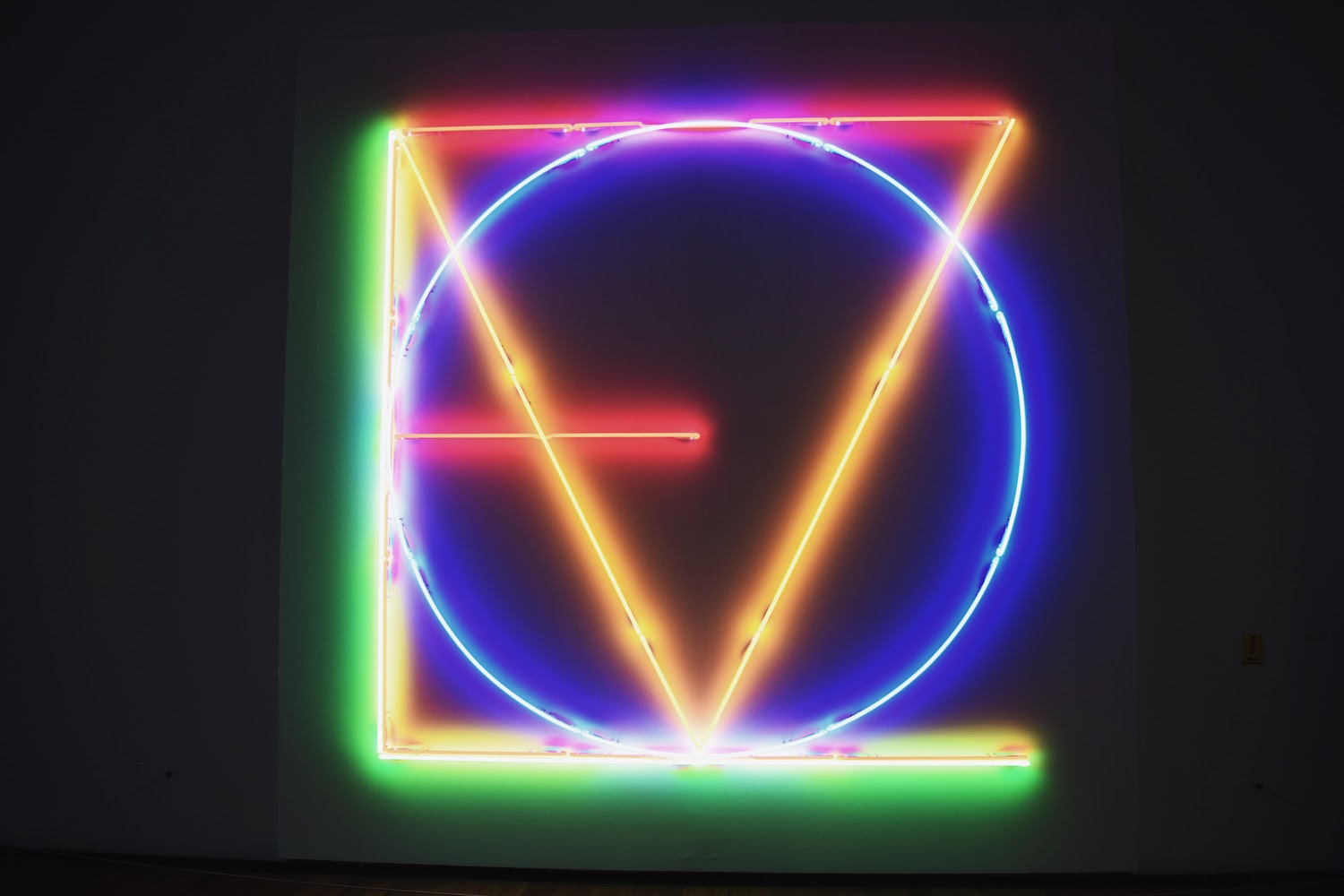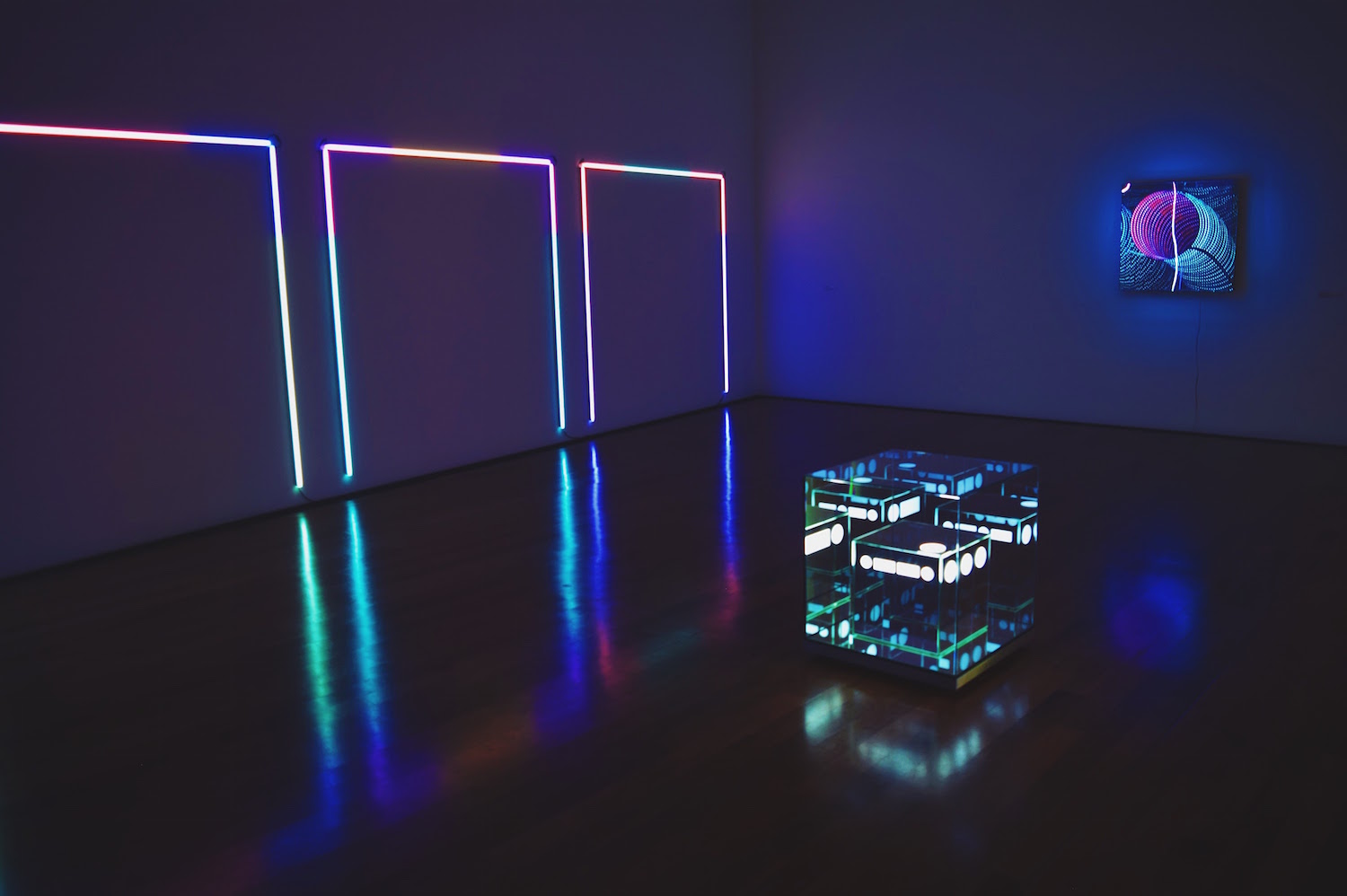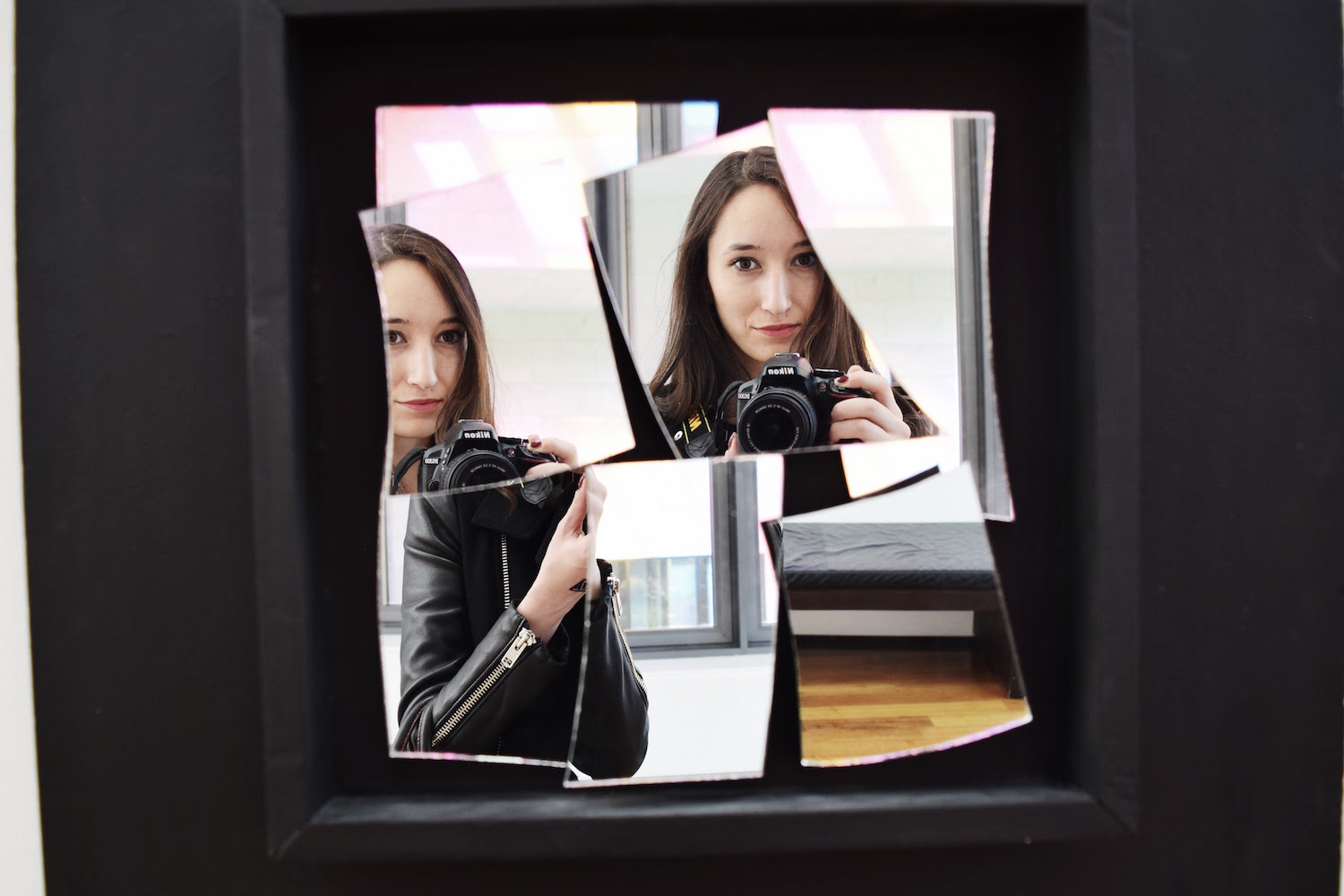 Homage to Adolf Luther, 1965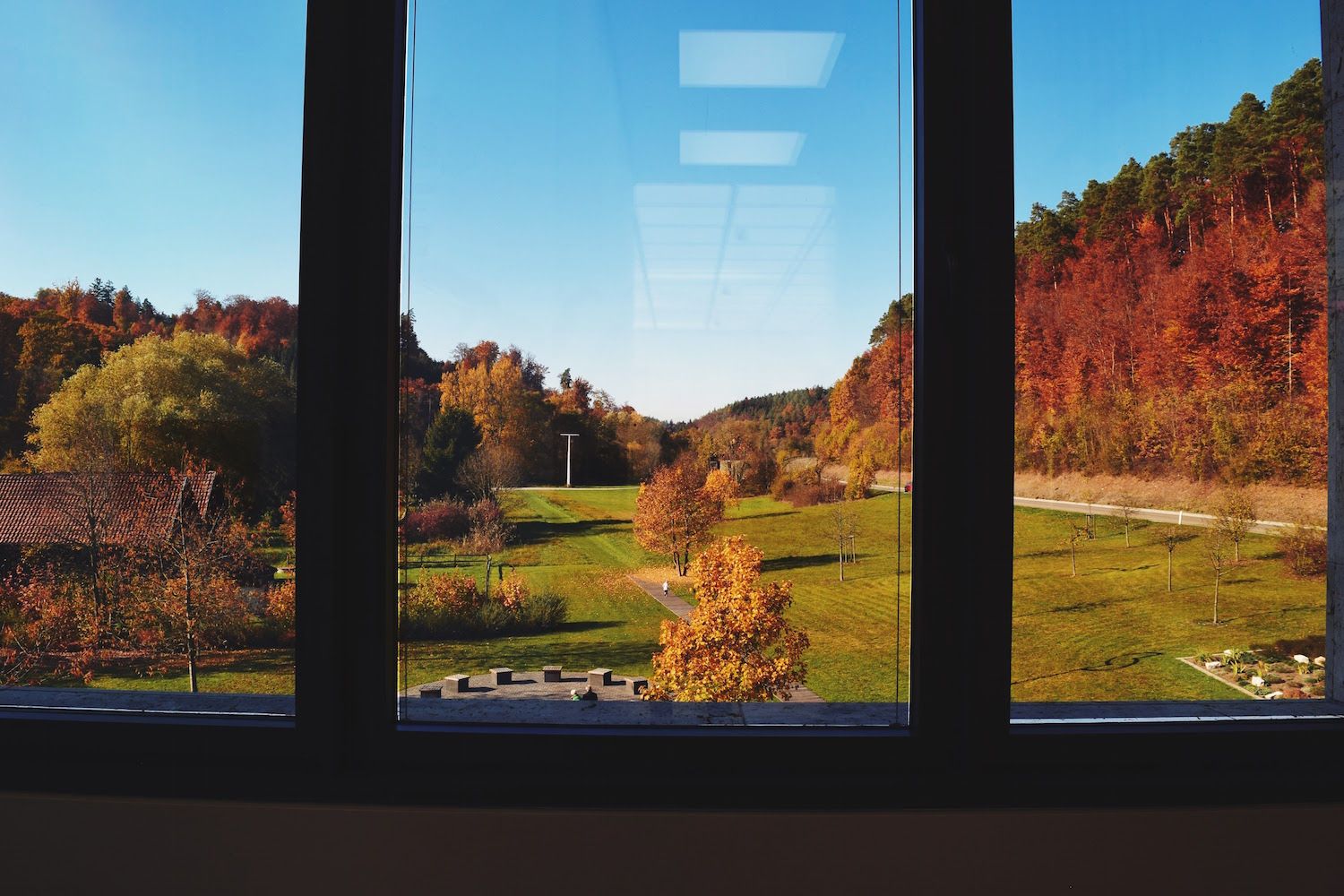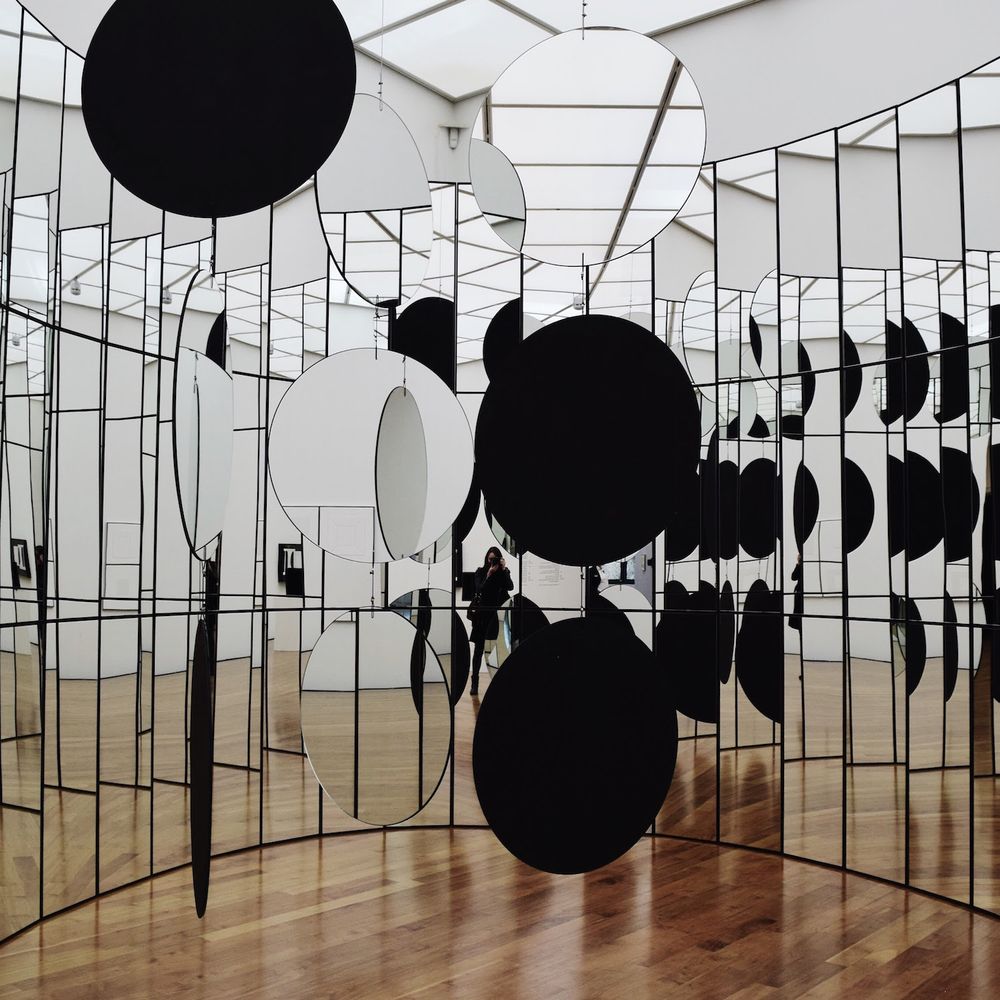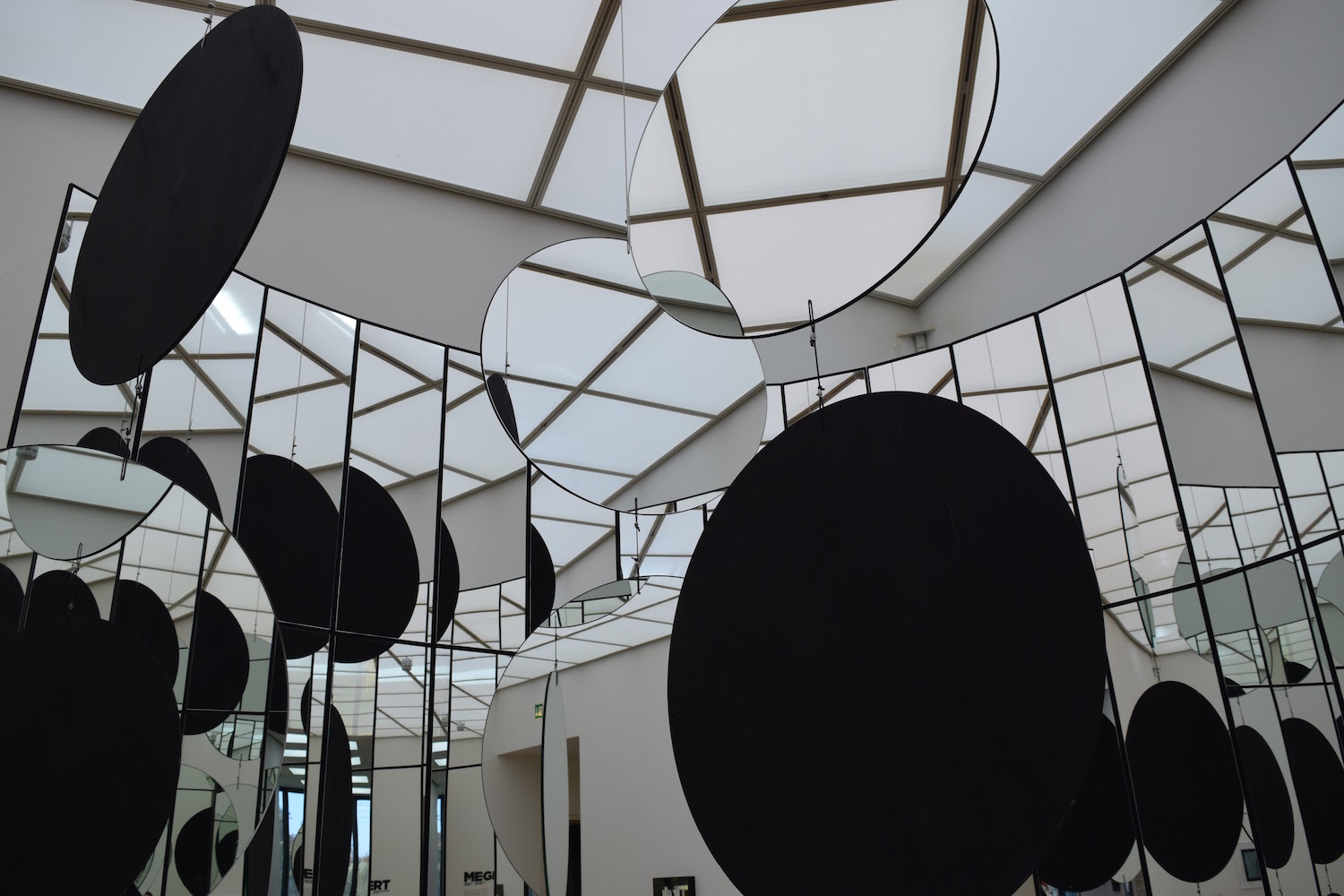 ZERO-Raum, Spiegelwand mit vorgehängtem Mobile, 1963/2006
(Mirror Wall with Mobile Suspended in Front)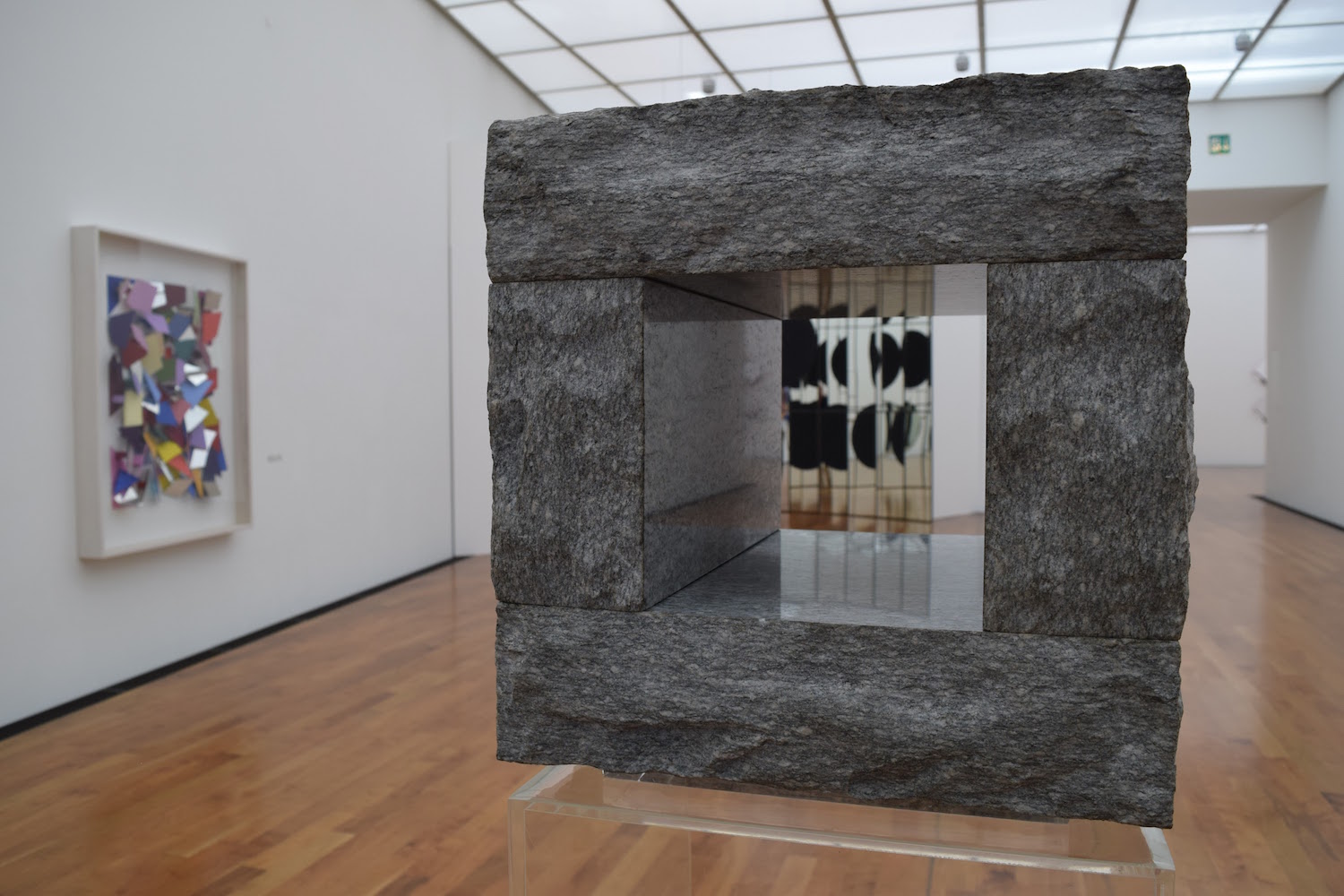 Gotthard-Granit, 1985
Backyard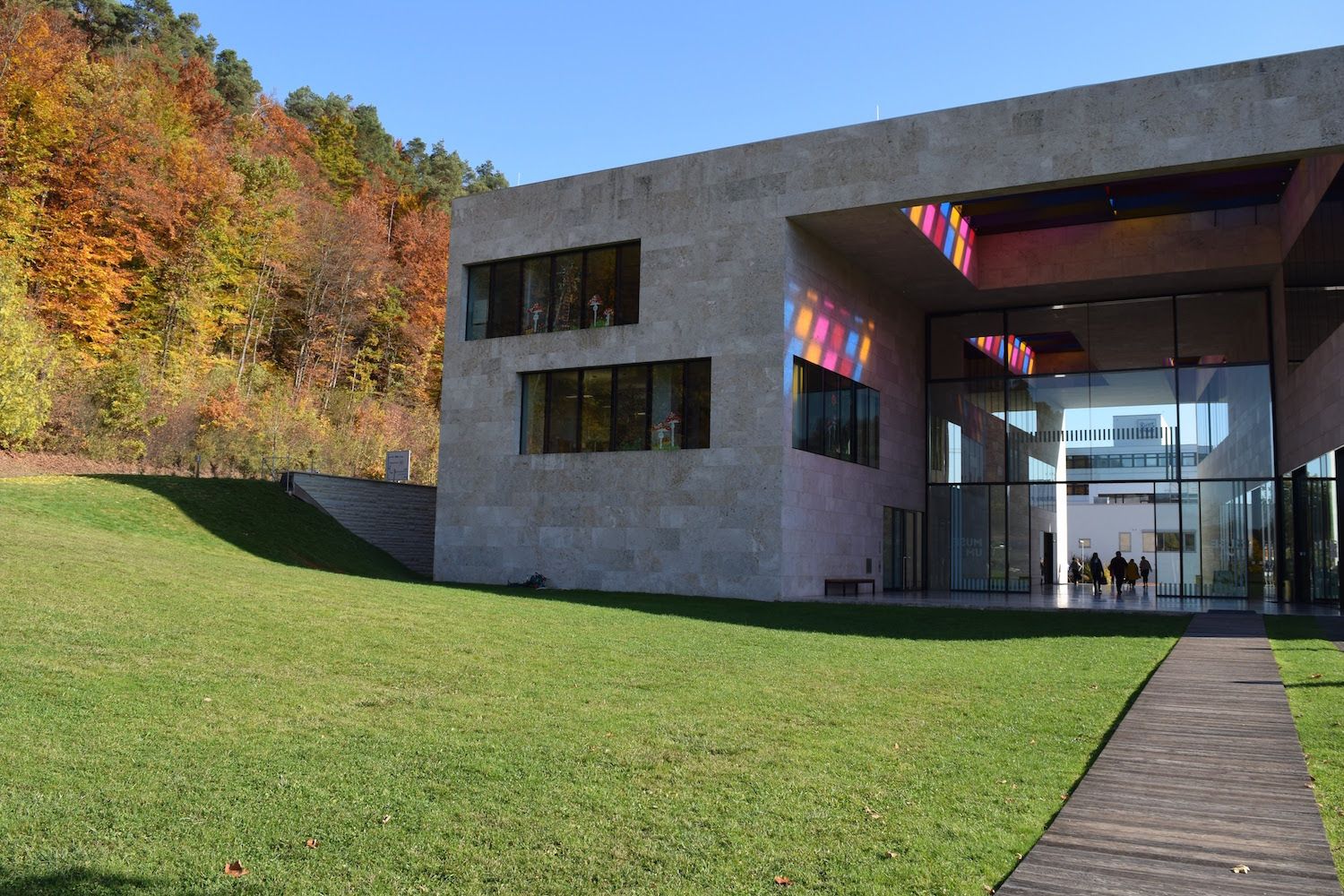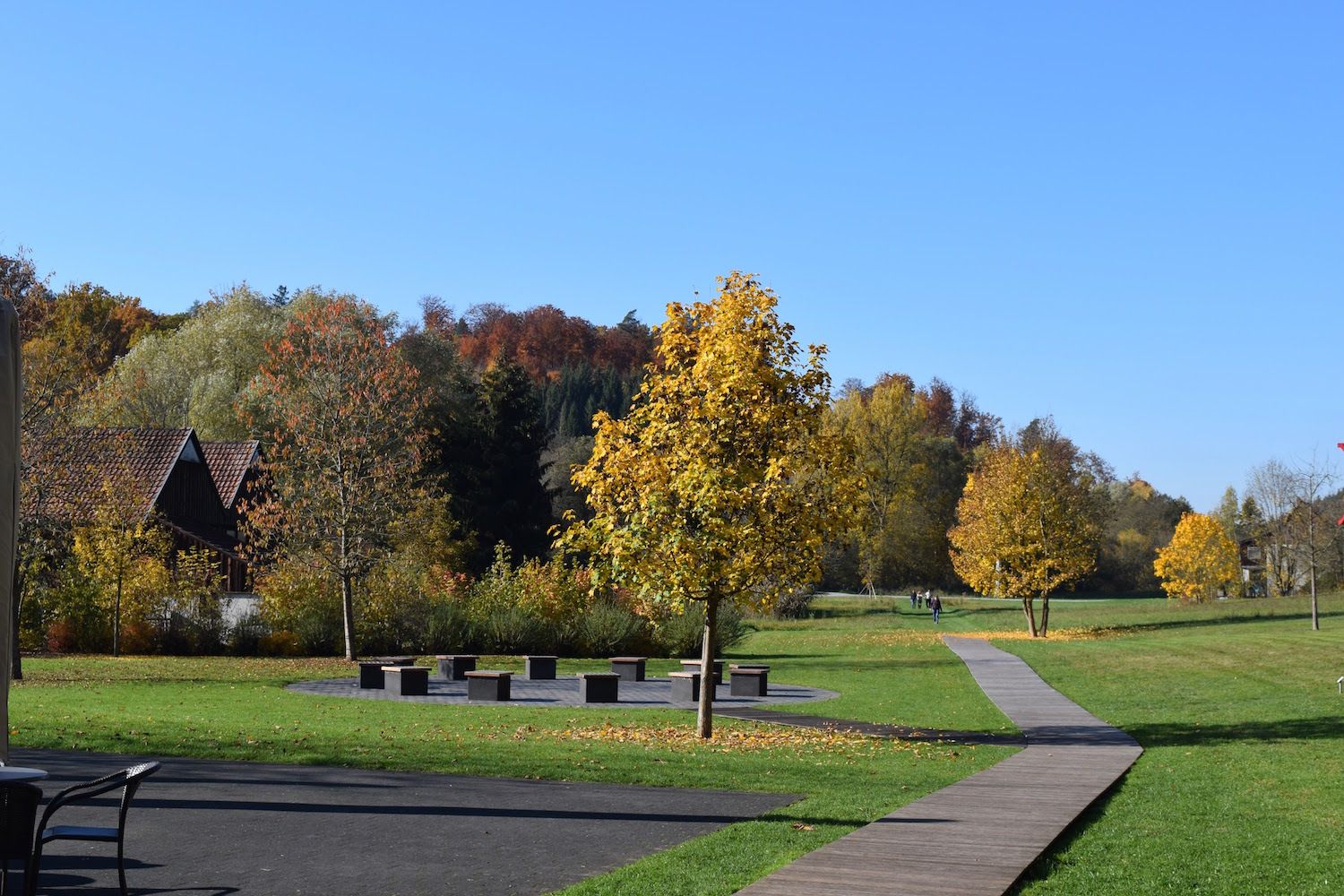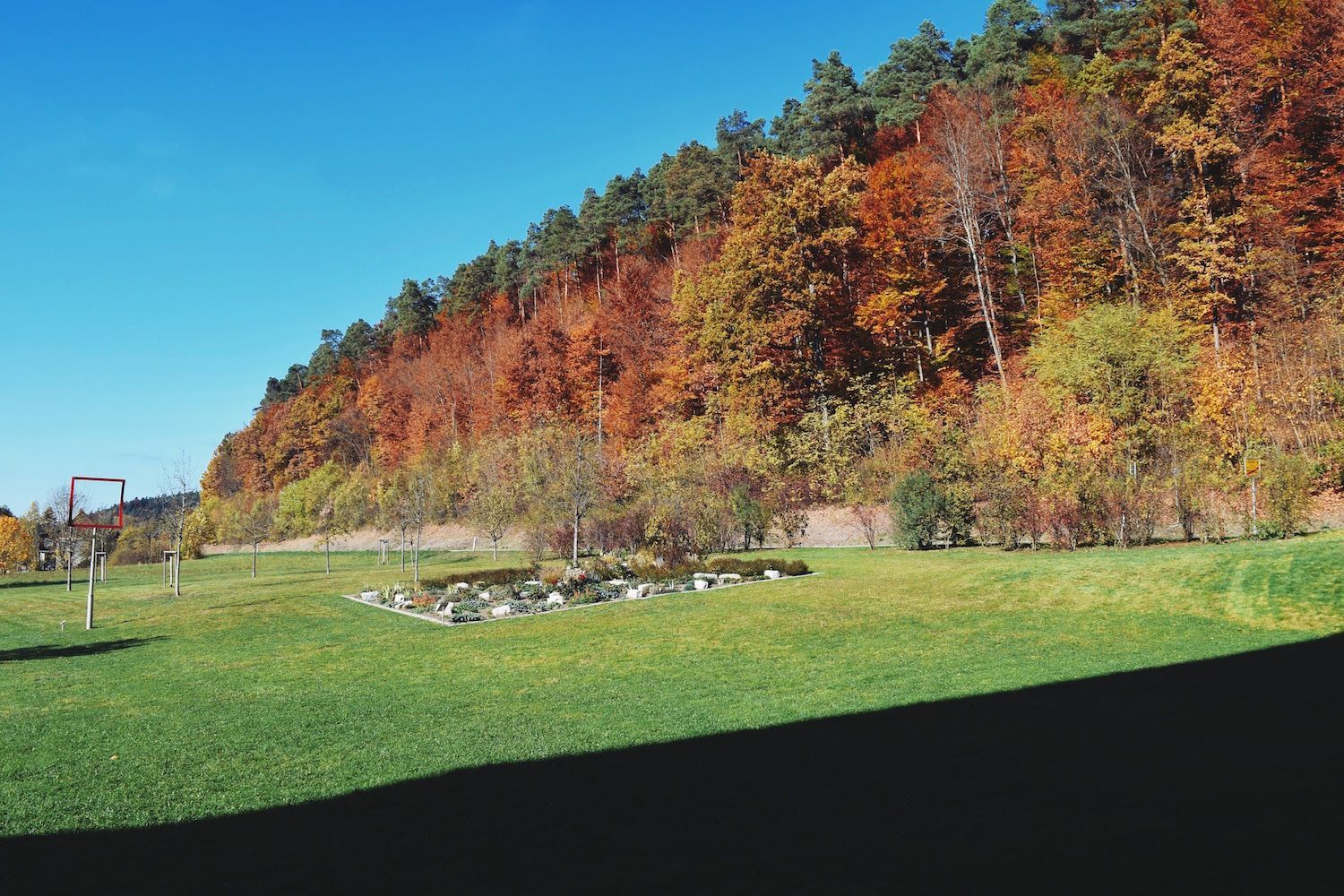 Museum Ritter
Alfred-Ritter-Straße 27
71111 Waldenbuch, Germany
Tuesday-Sunday 11-6pm / Thursday 11-8pm