I heard many great things about the Provençal ville of Arles so I decided to spend my Saturday exploring this town just south of Avignon. Originally, I wanted to visit Nimes as well, but due to the French train strikes, I was only able to visit Arles – a 20-minute train ride away. Turns out, I'm glad I didn't end up going to Nimes because there was more than enough to do and see in Arles throughout the day!
I was in awe the entire time I was in the town, to say the least. Arles is exactly the quintessential charming little French town I imagined when I planned my trip to the south of France. Between the small, winding passageways, the flower pots perched on window sills, and the friendly, curious cats that roam the streets, Arles is simply perfect. I would love to own an apartment here one day, I thought to myself over and over again as I walked the town's narrow streets. Even Vincent Van Gogh spent a year in Arles and it's not hard to see why…
The train station is about a 10-minute walk to the old town of Arles, nestled along the Rhône River (just like Avignon!). Part of the city has even been designated as a UNESCO World Heritage site, including several Roman monuments dating back to the 1st century BC. You can see the ruins left by the Romans just outside the enormous Amphitheatre near the center of the town.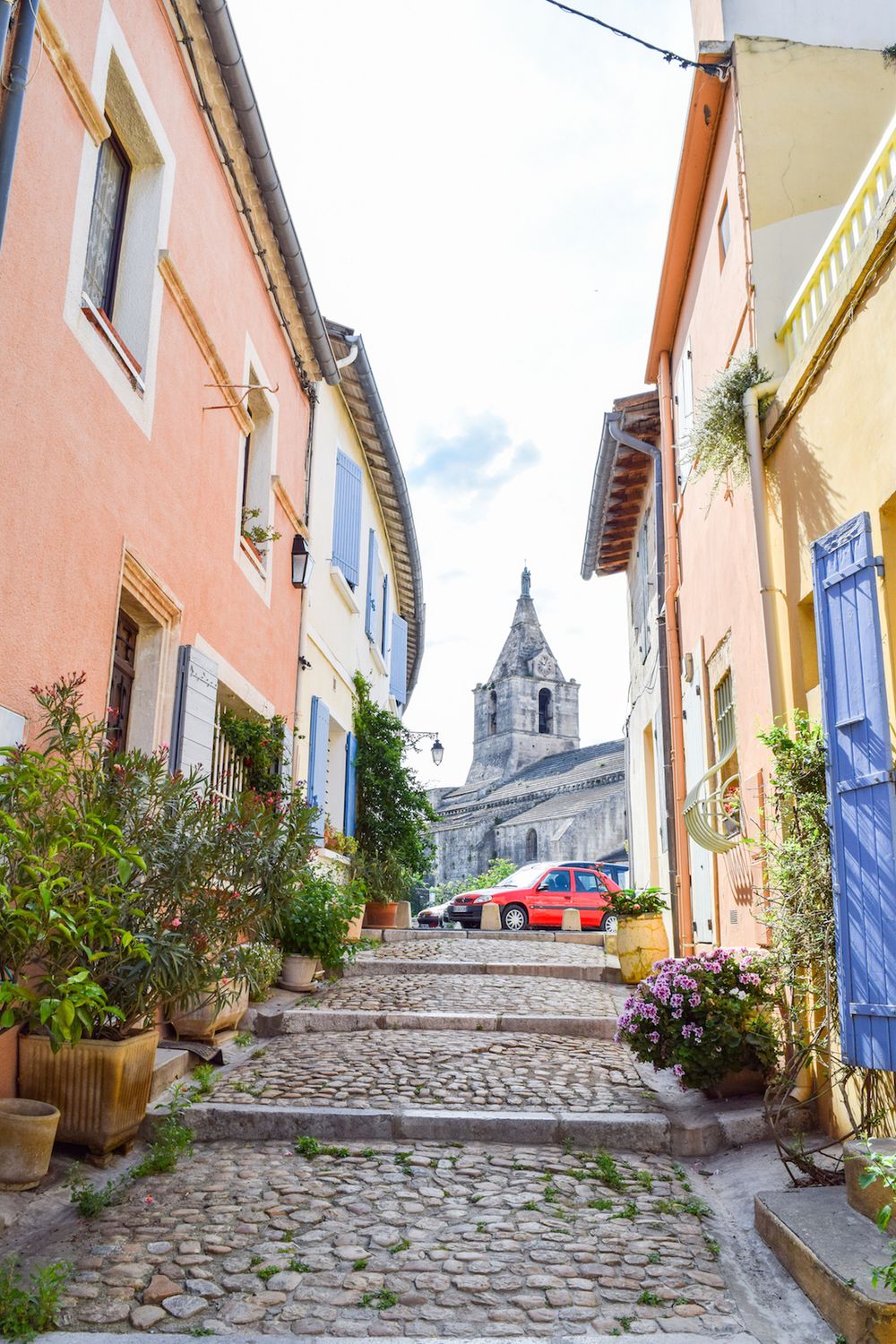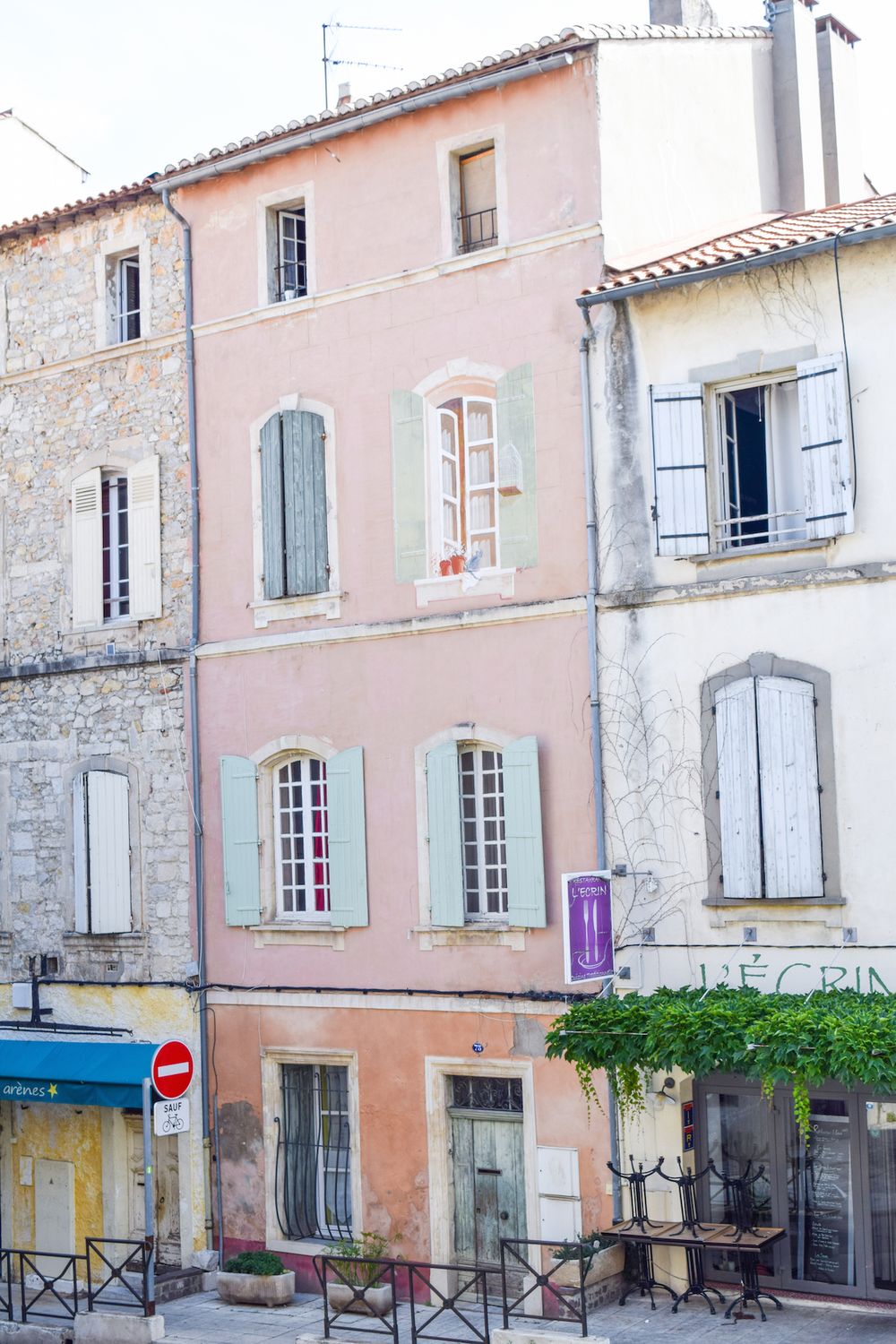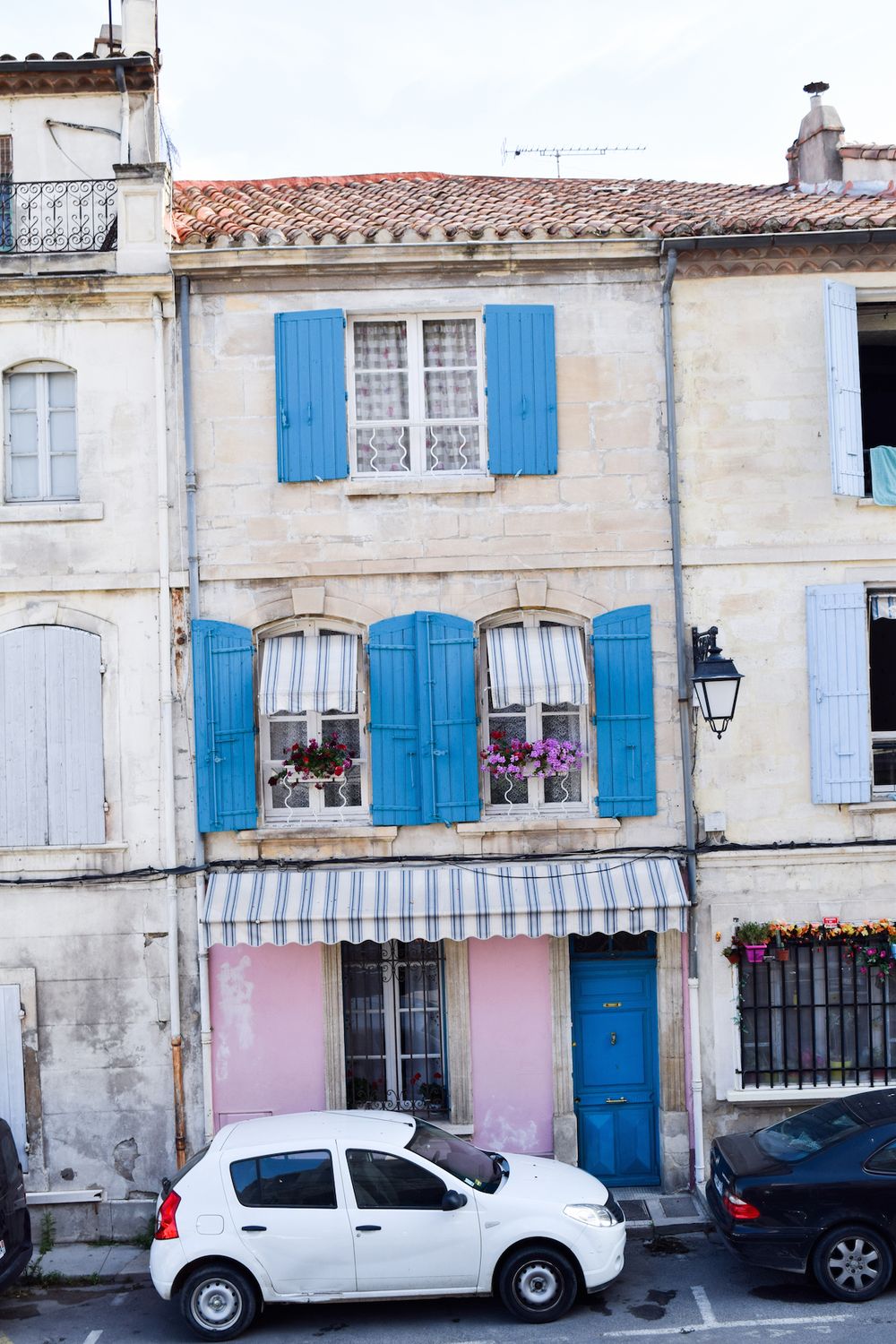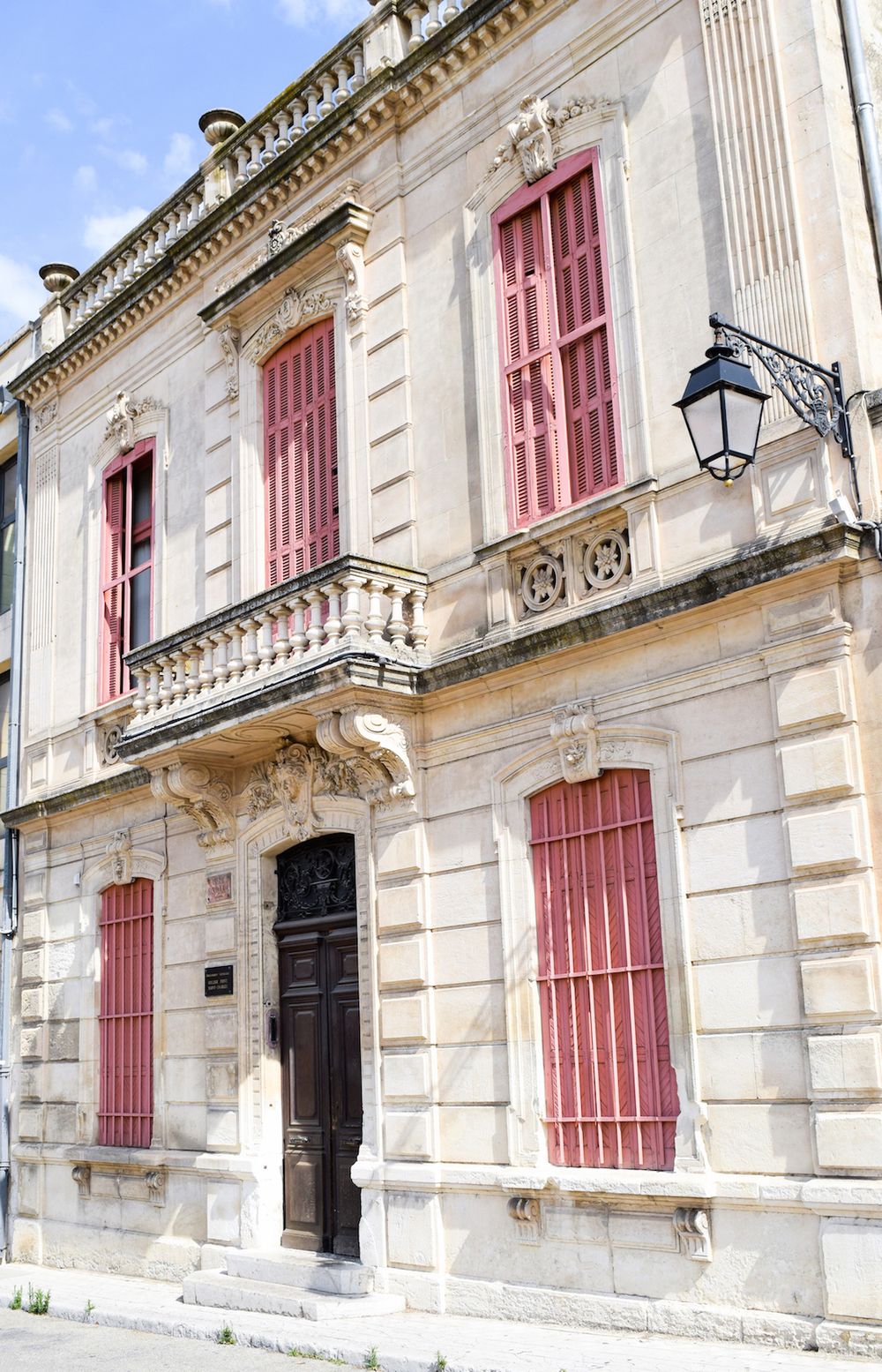 Van Gogh was inspired to paint Les Arènes in 1888 after attending a bullfight in the Arles Amphitheatre: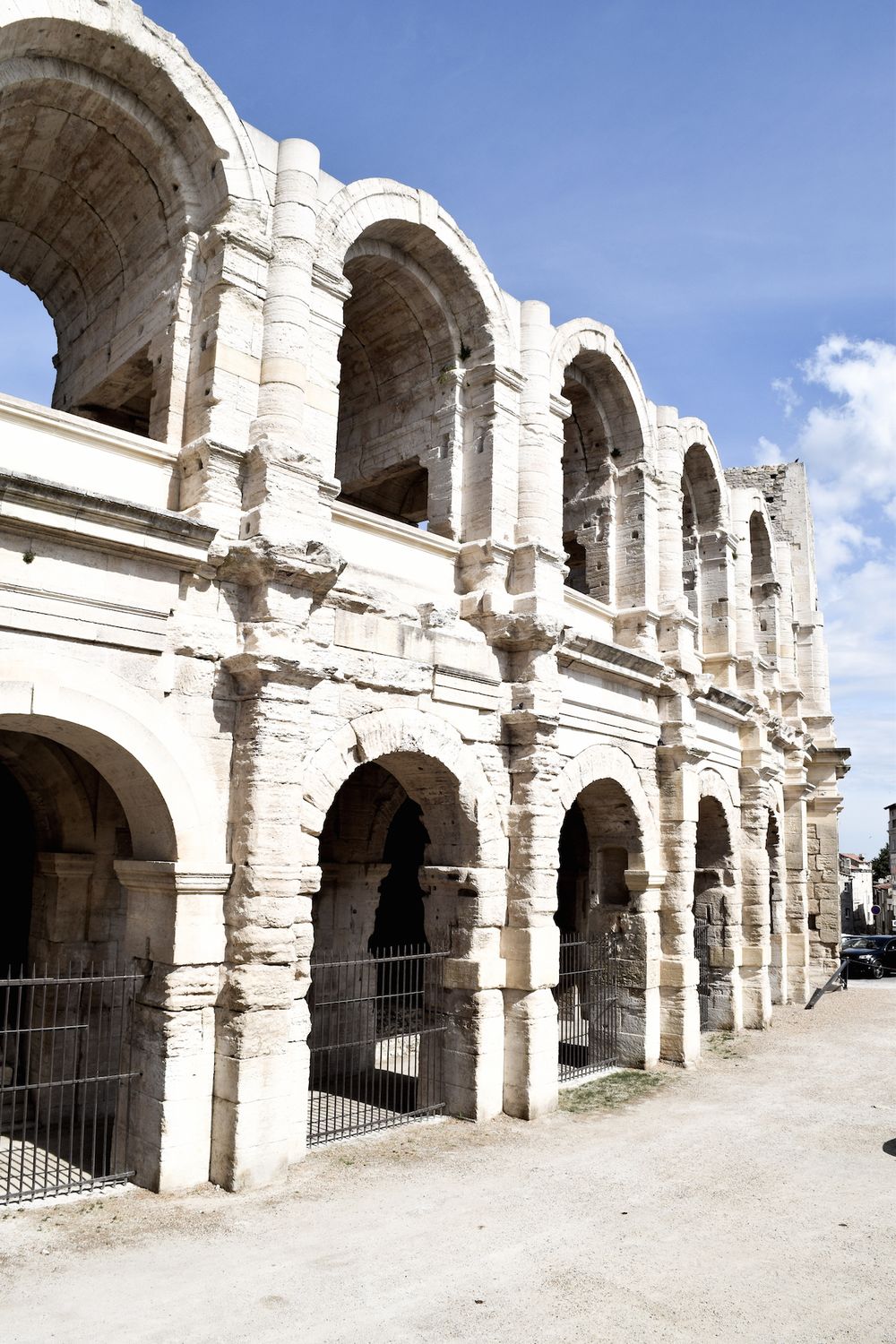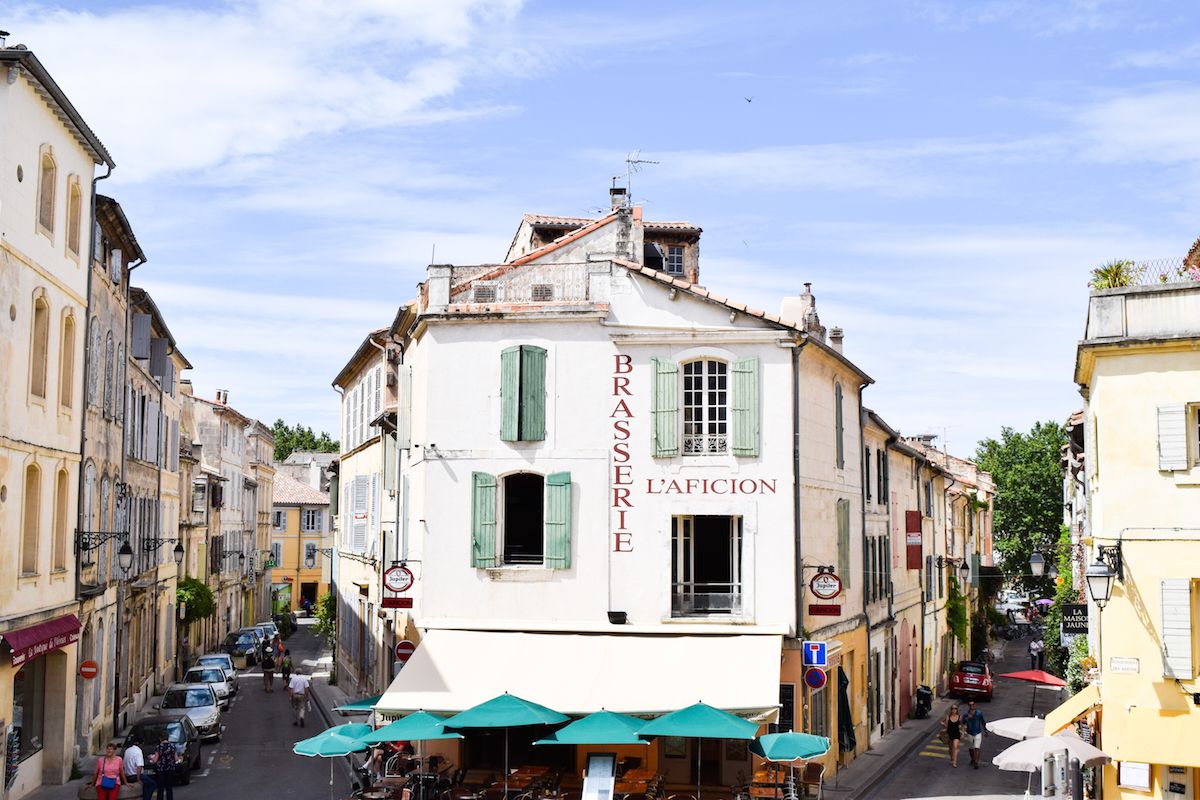 What's wonderful about Arles is the people are so friendly! In the morning, I stopped by a coffee shop called Café Factory République on Rue de la République to order a cappuccino, and the owner was so nice, telling me to take a seat after I ordered and he would bring my coffee to me. He asked me how I was doing and was genuinely curious where I was from, and how I liked Arles. I had just arrived so I didn't have much to say but he made a point to offer me some advice on where recommended me to go! It was such a wonderful gesture that I almost never experienced in New York! On my way out, he complimented me on my French and told me I was always welcome to come back.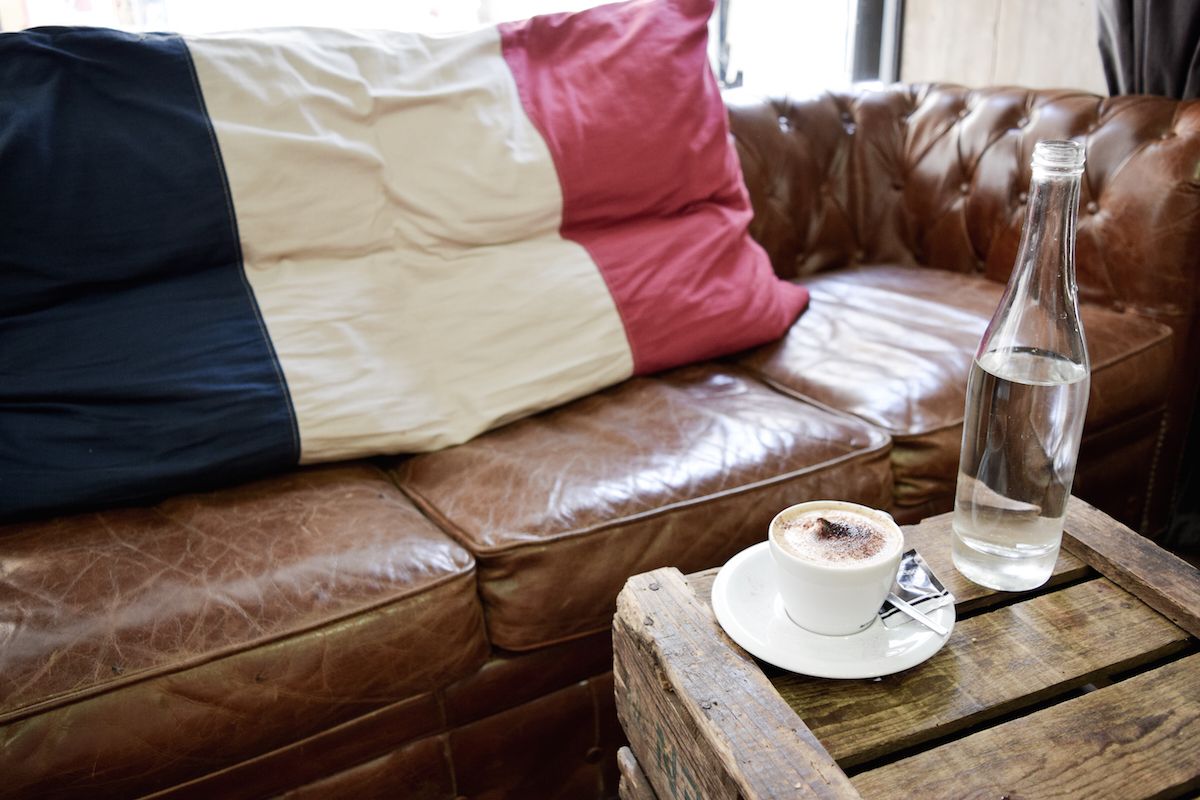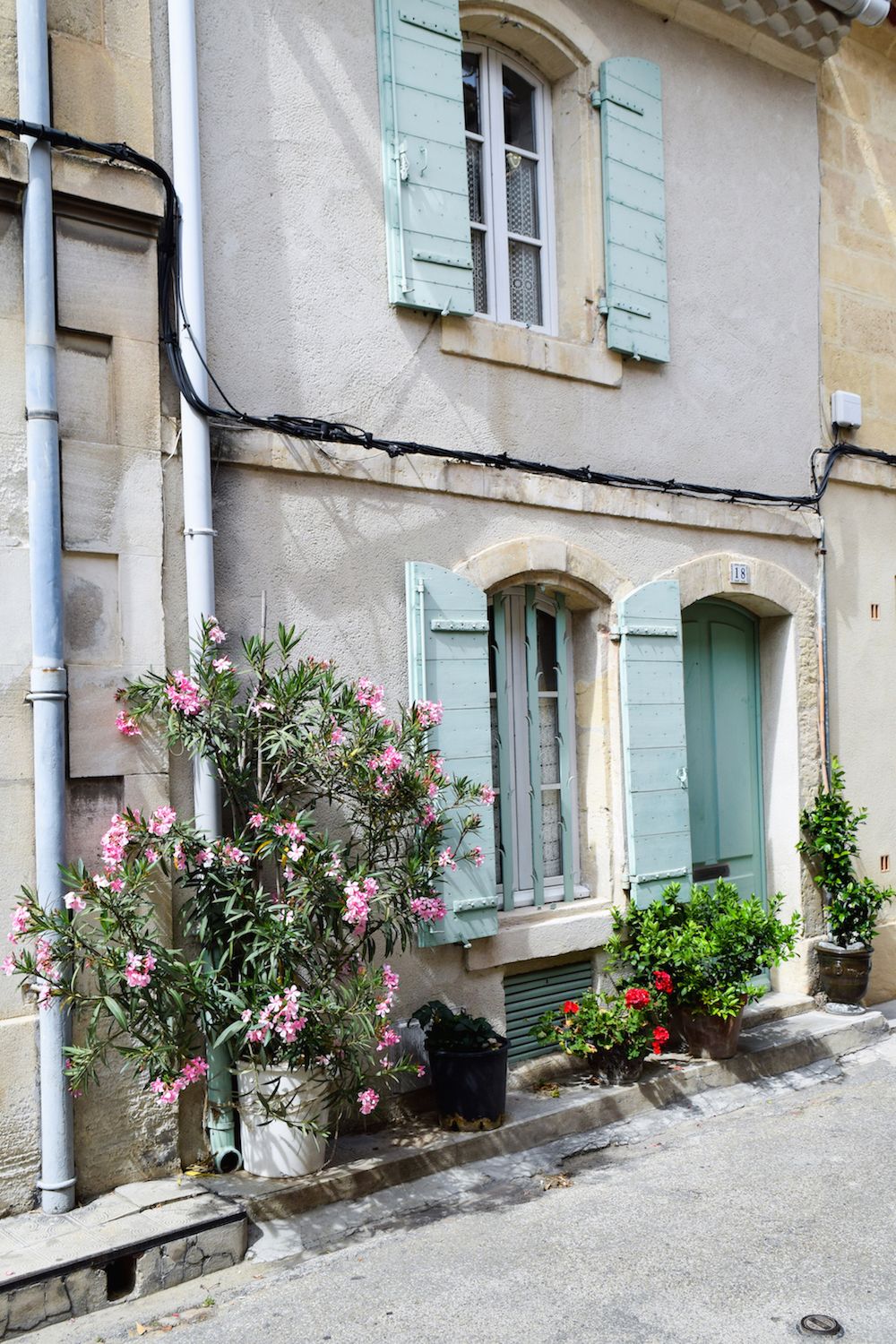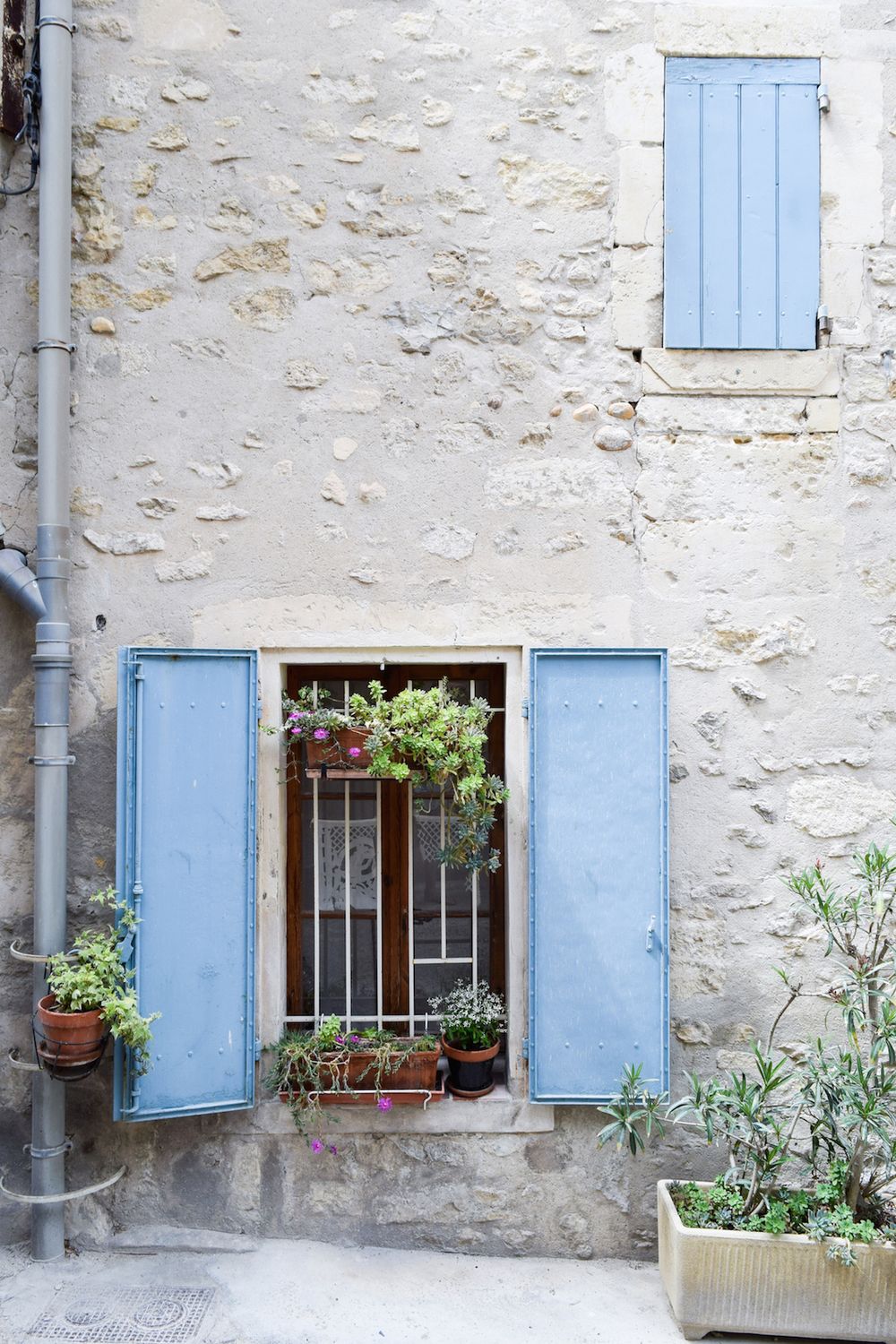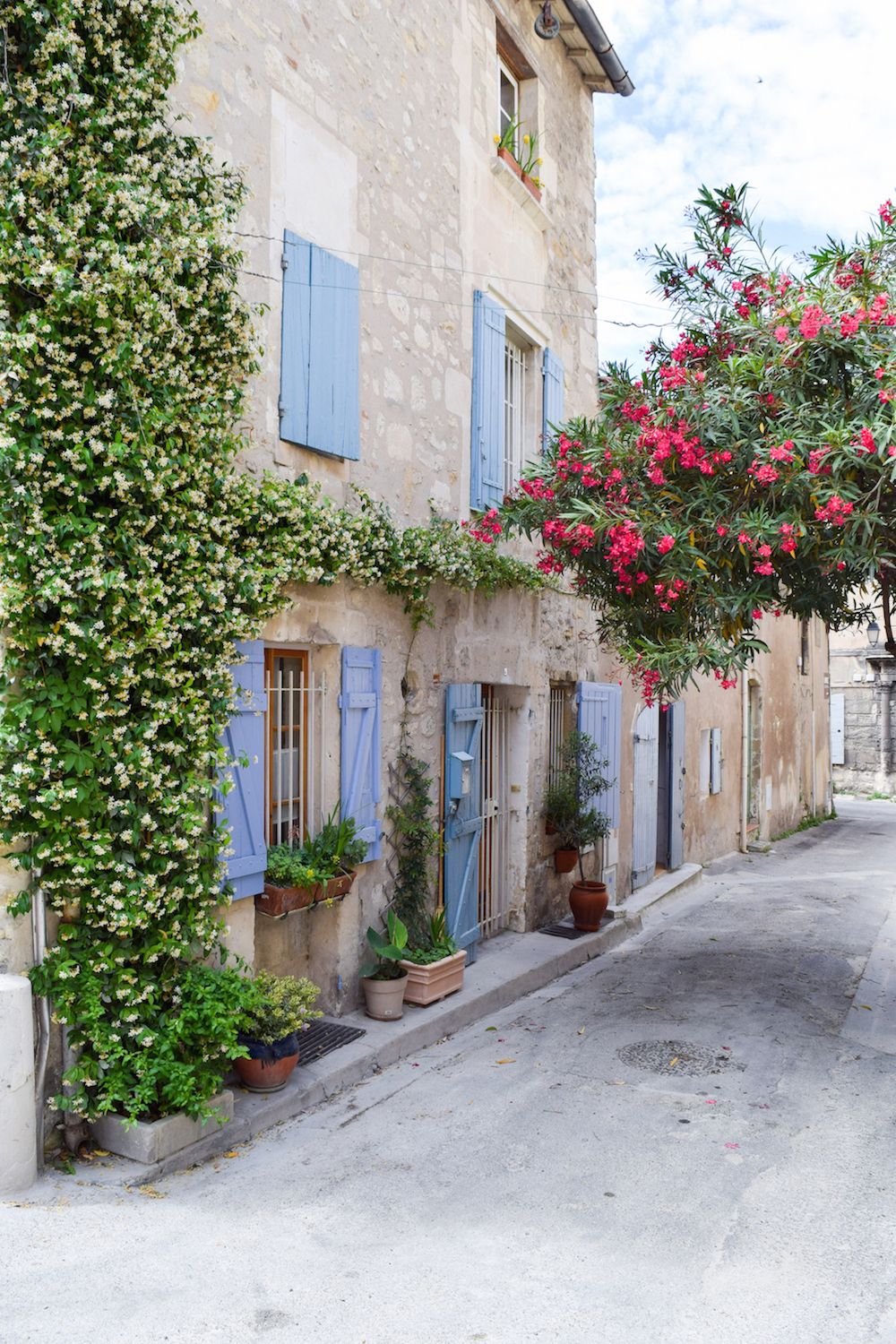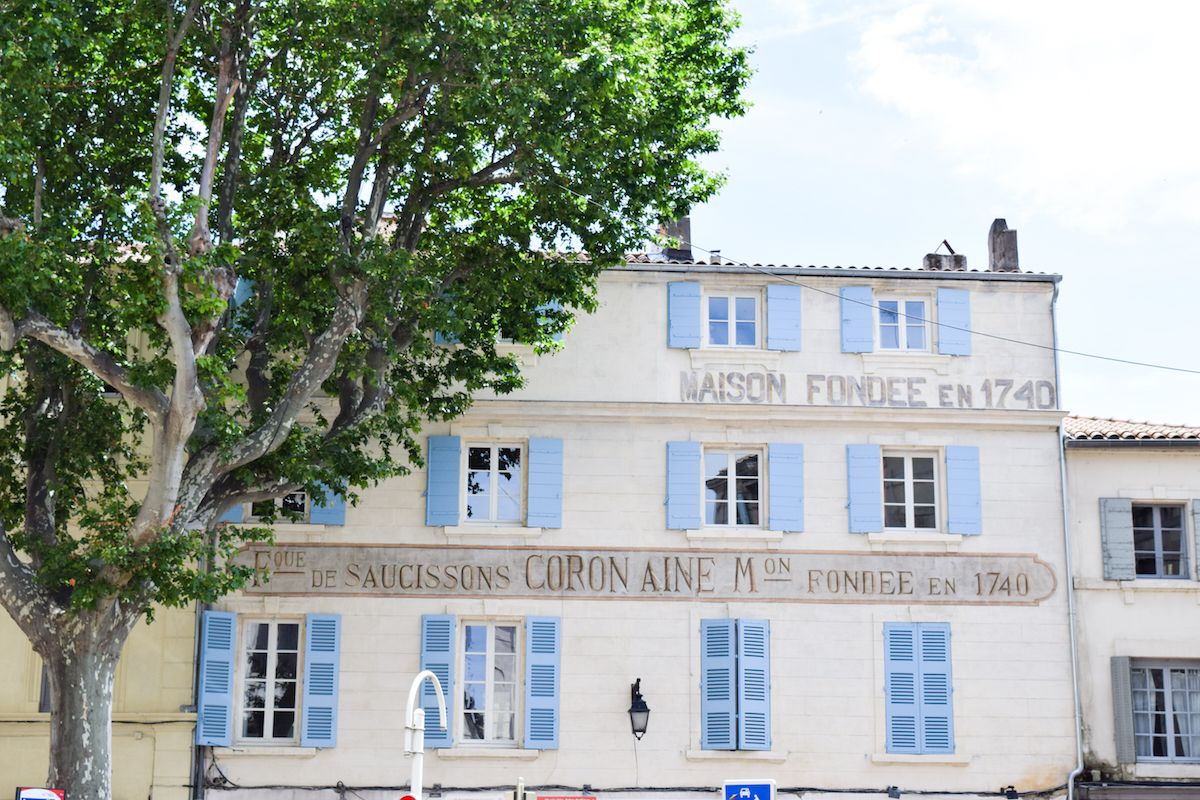 The Place du Forum is definitely worth a visit in Arles. It's a small tree-lined square in the old town filled with open-air restaurants. The busy square inspired another Van Gogh painting called Café Terrace at Night in 1888. This building in the corner of the plaza was my favorite as it had a neutral façade with pastel shutters and colorful flowers hanging from each window: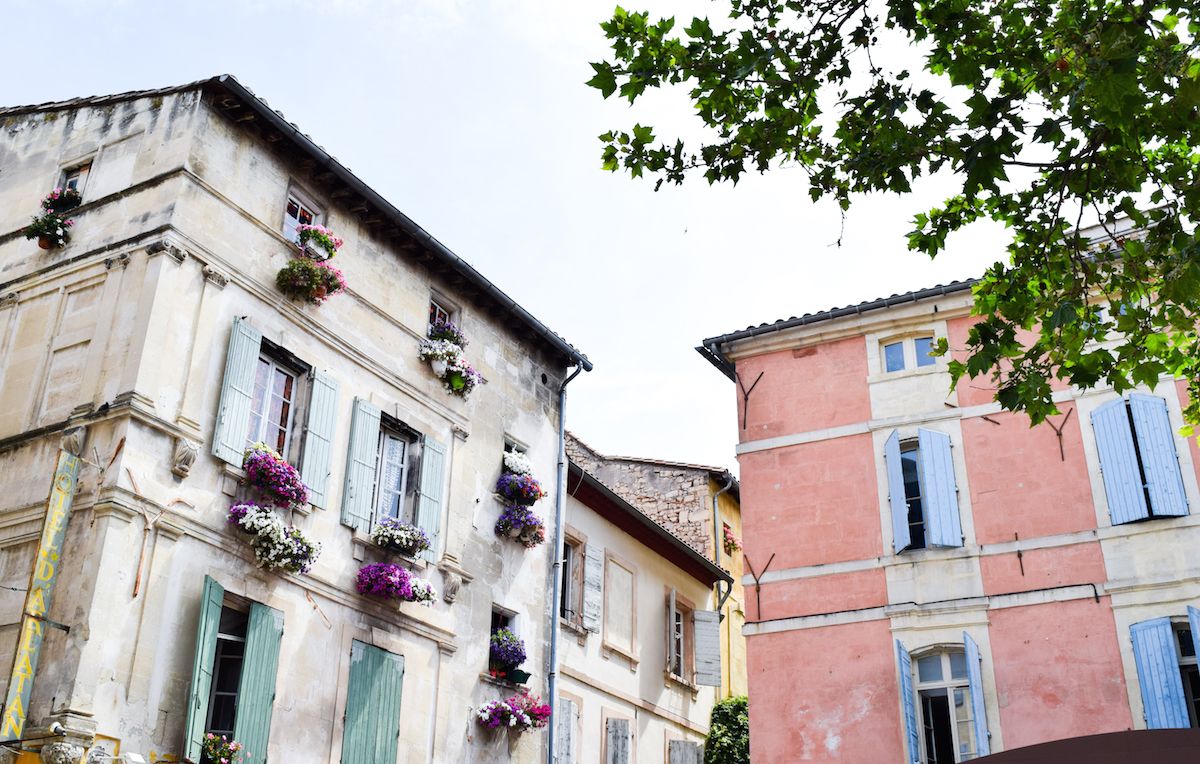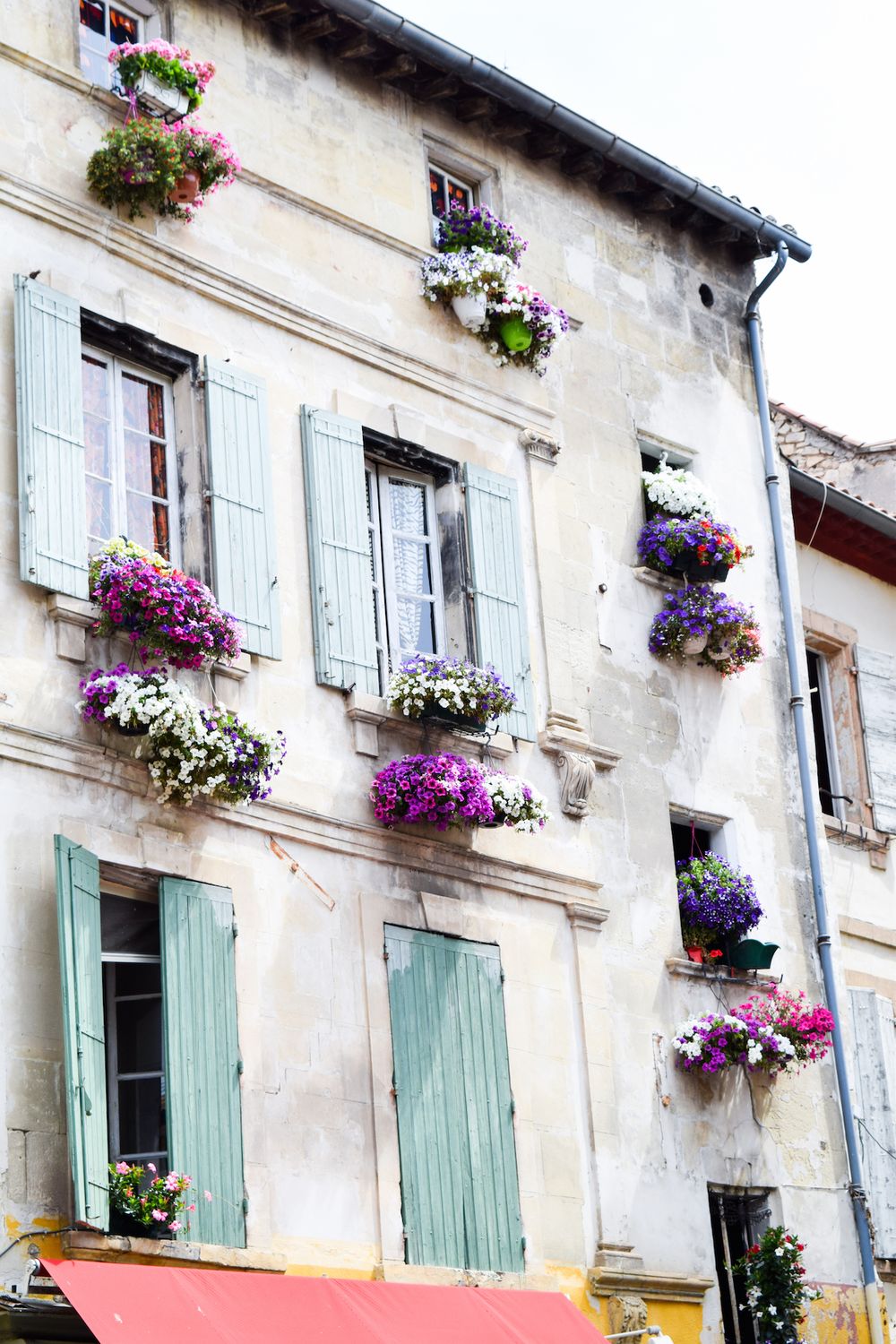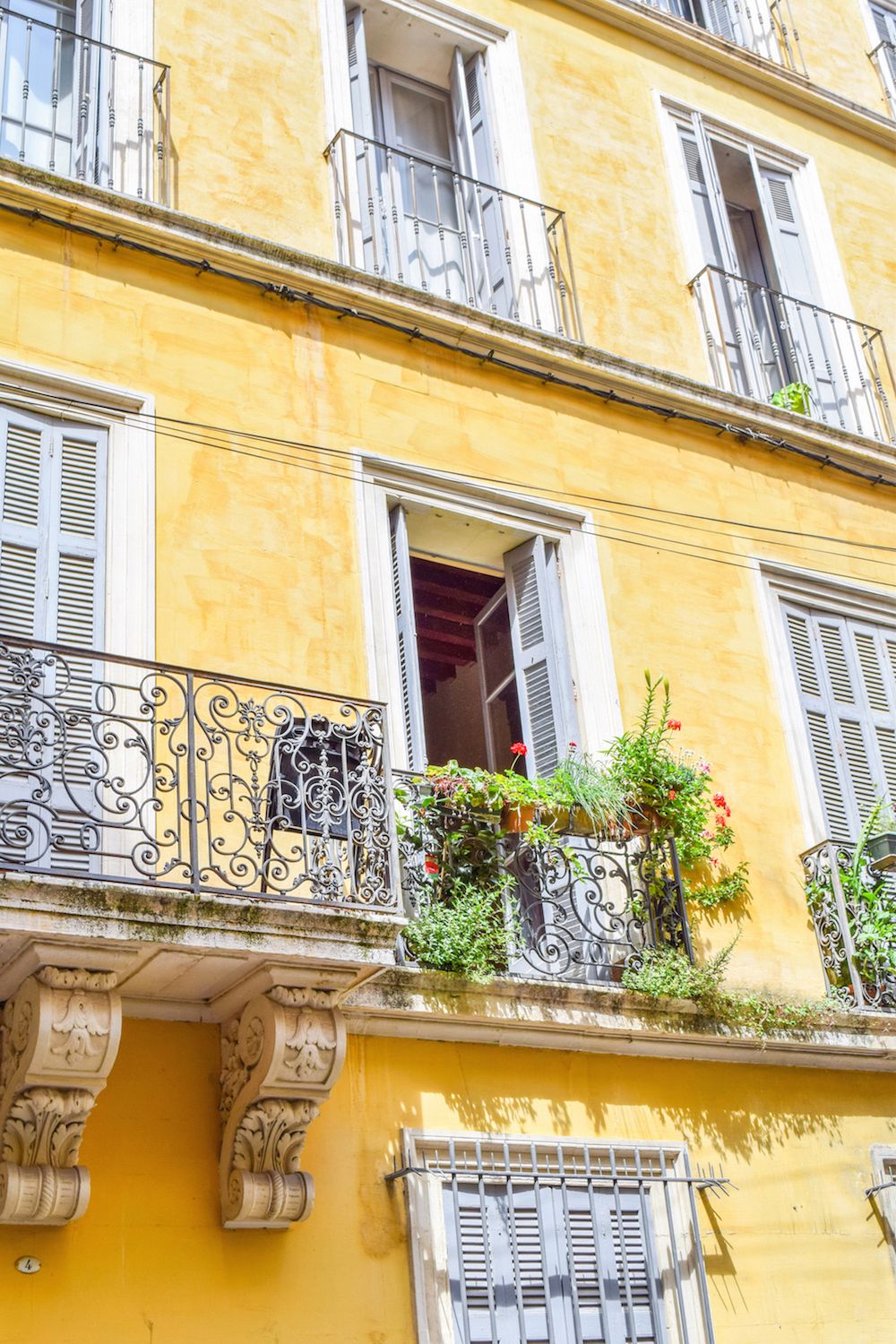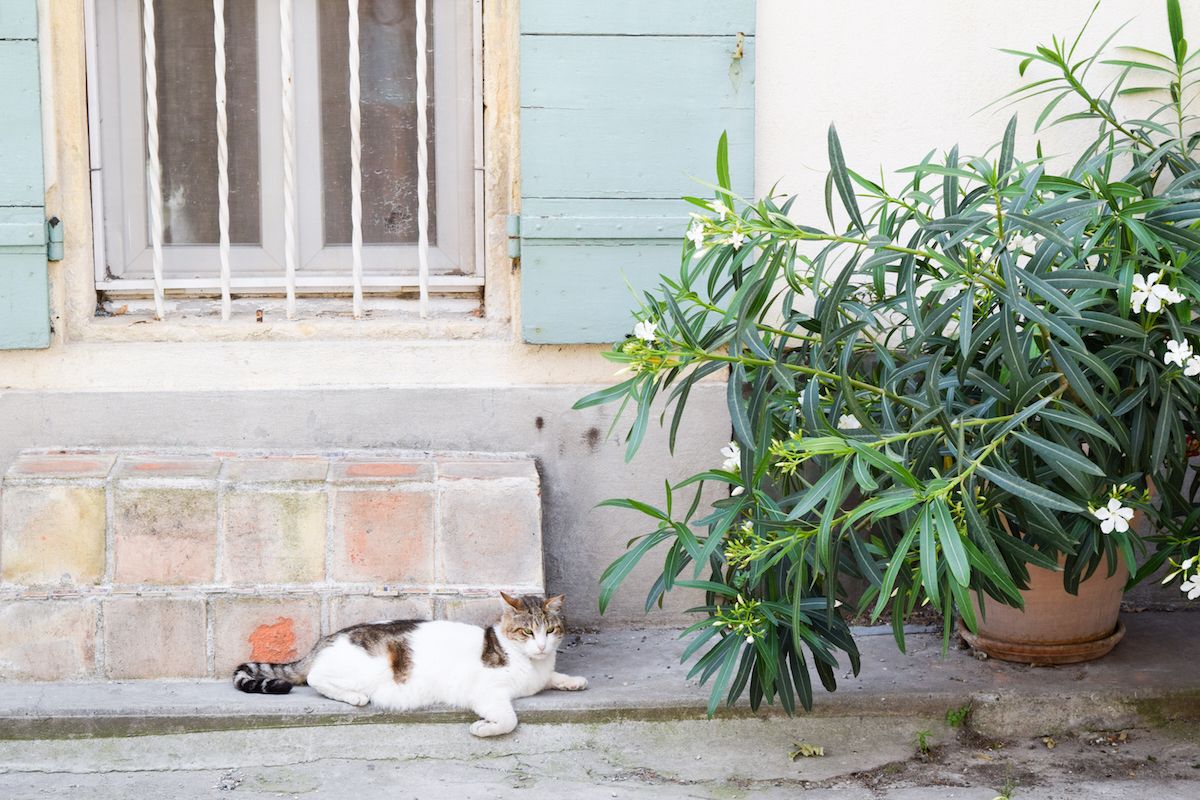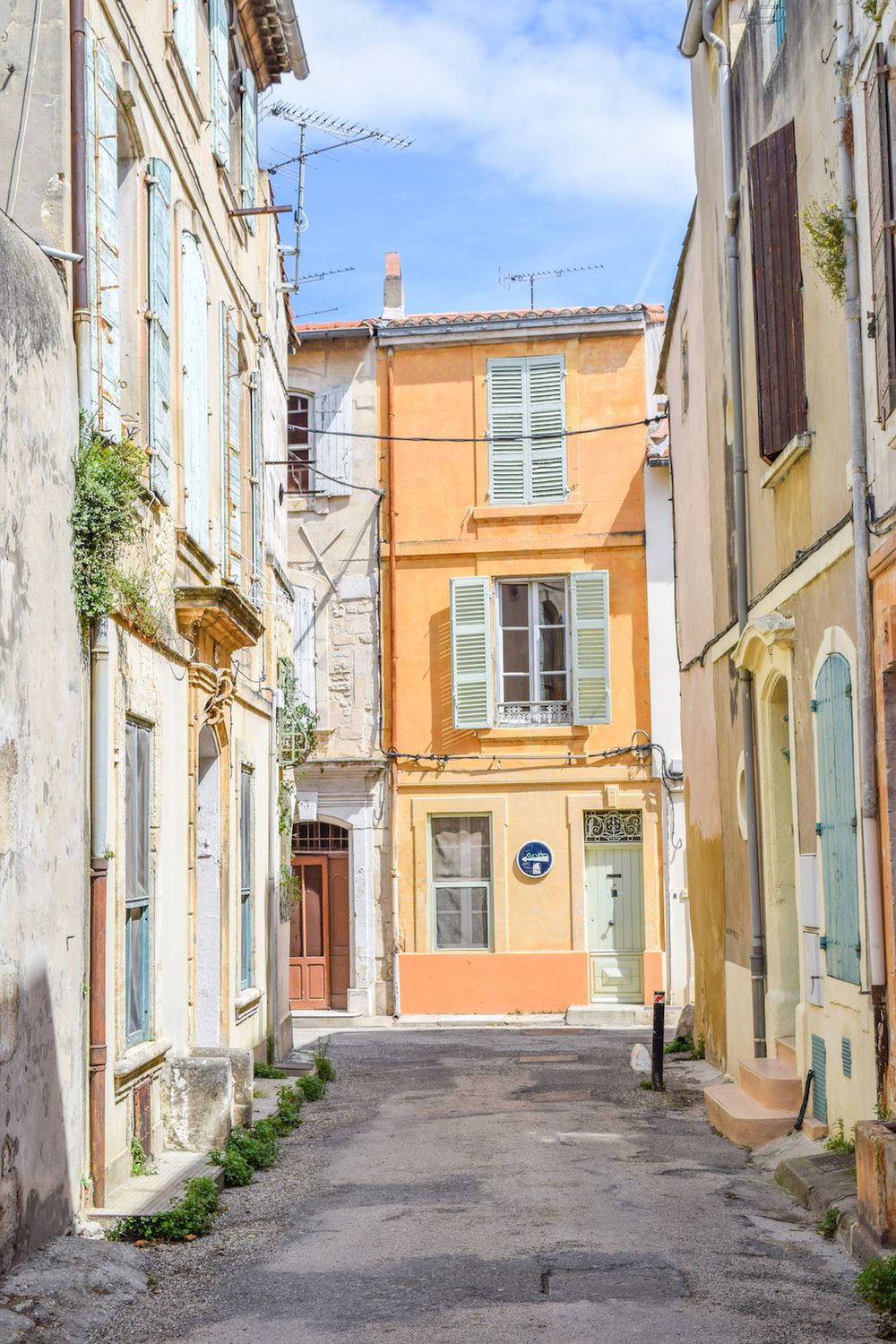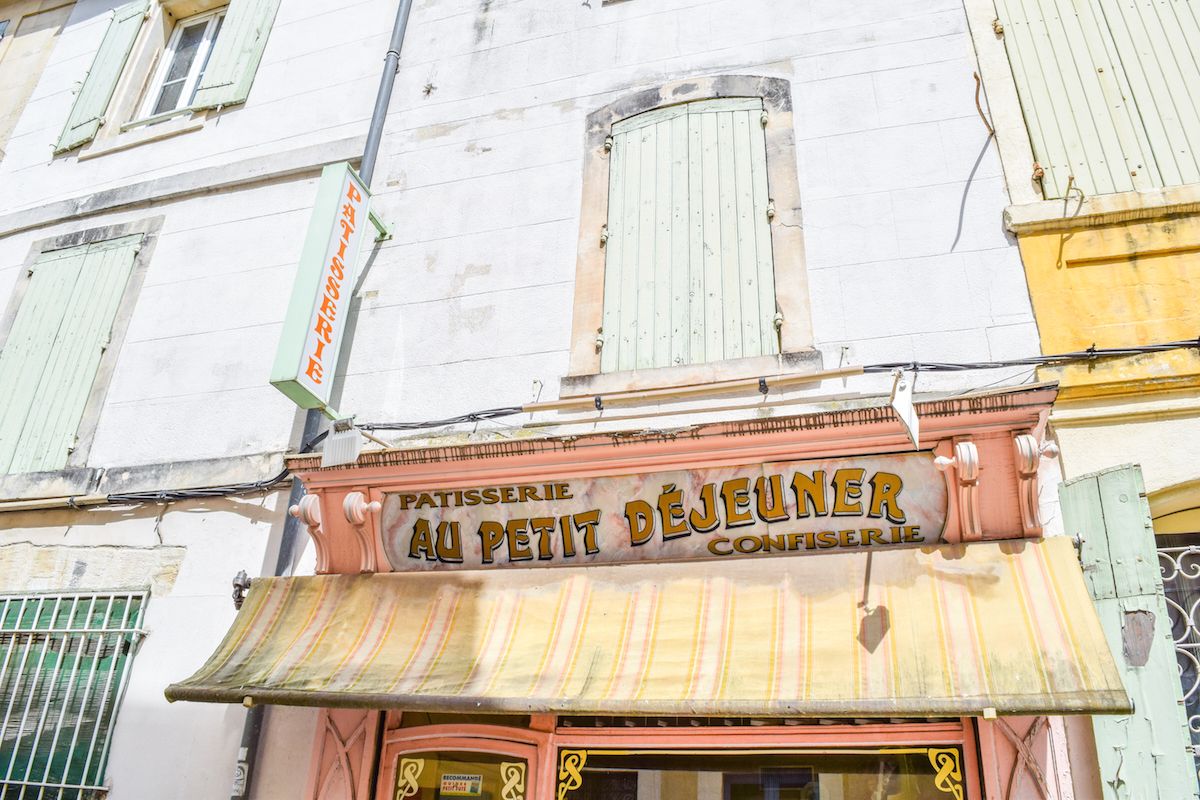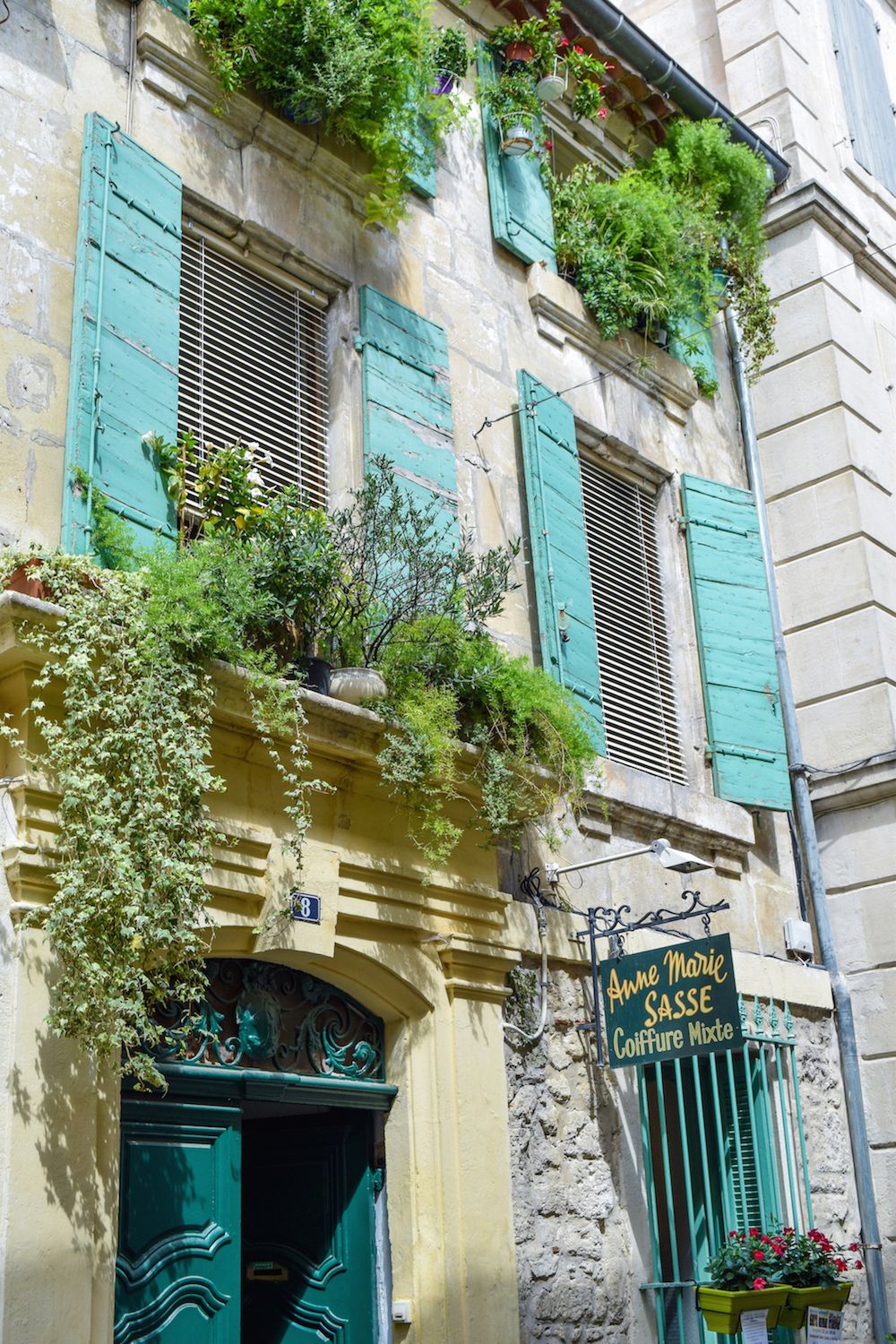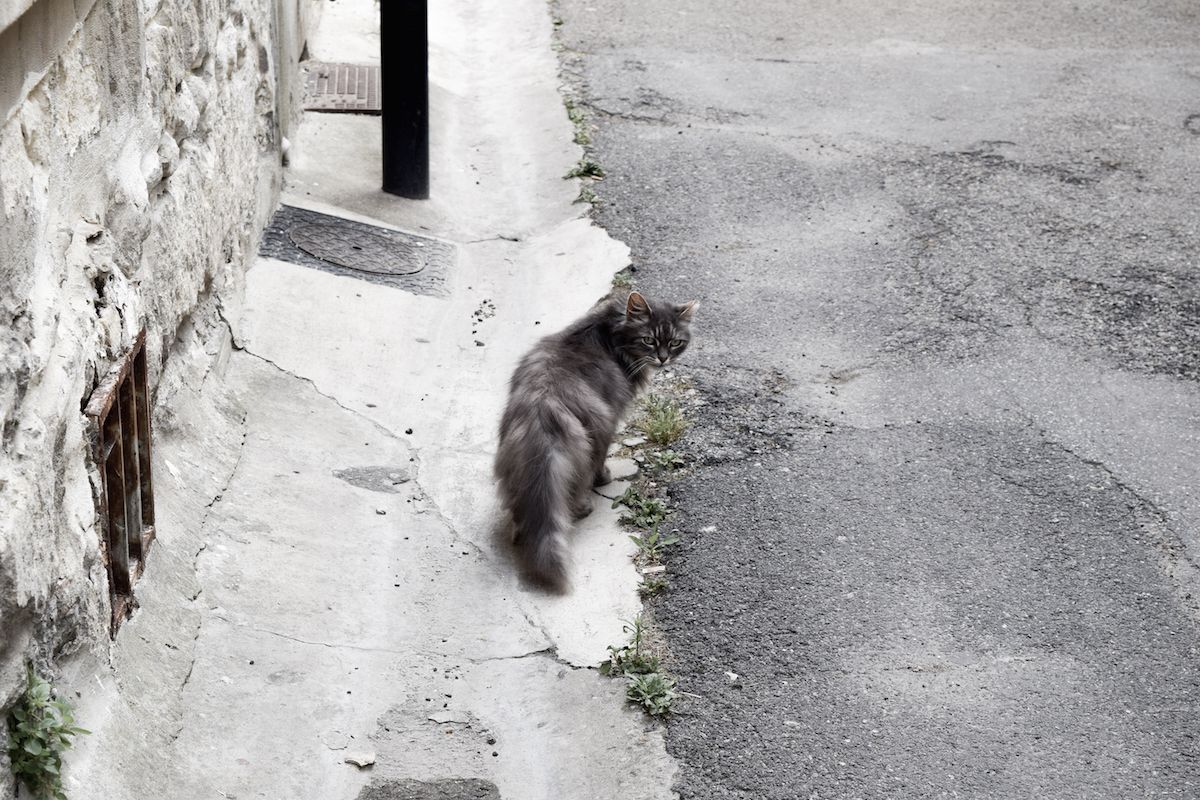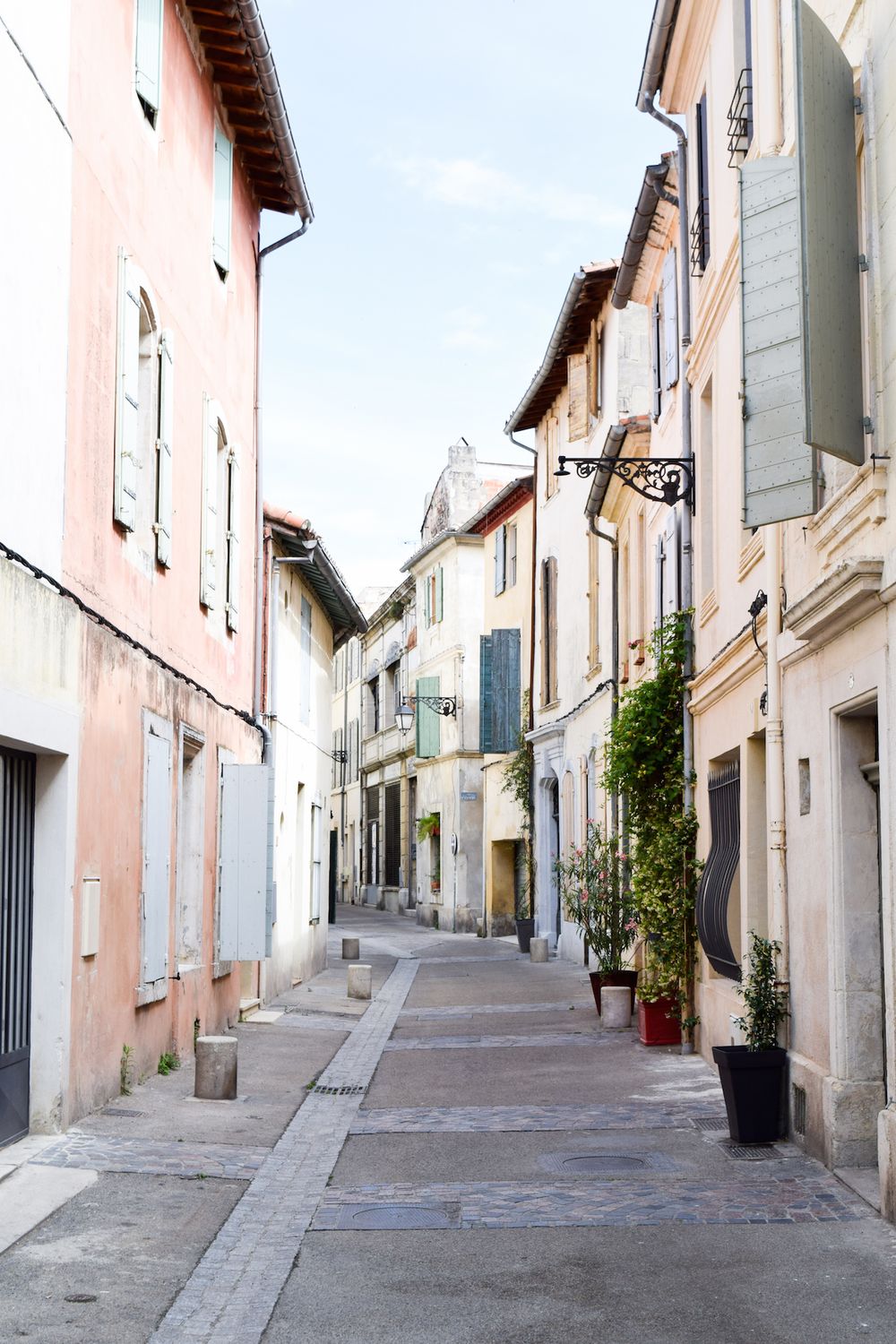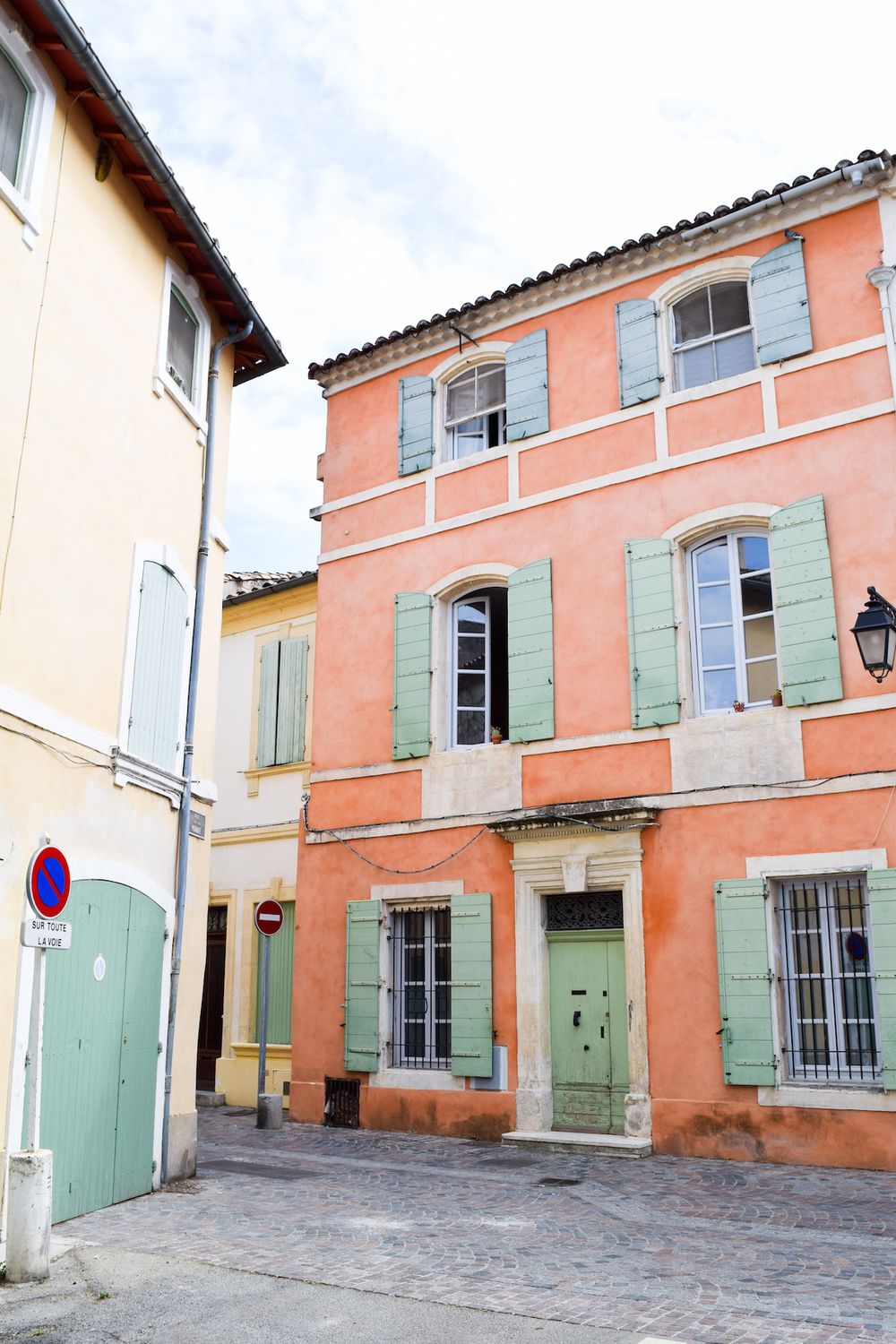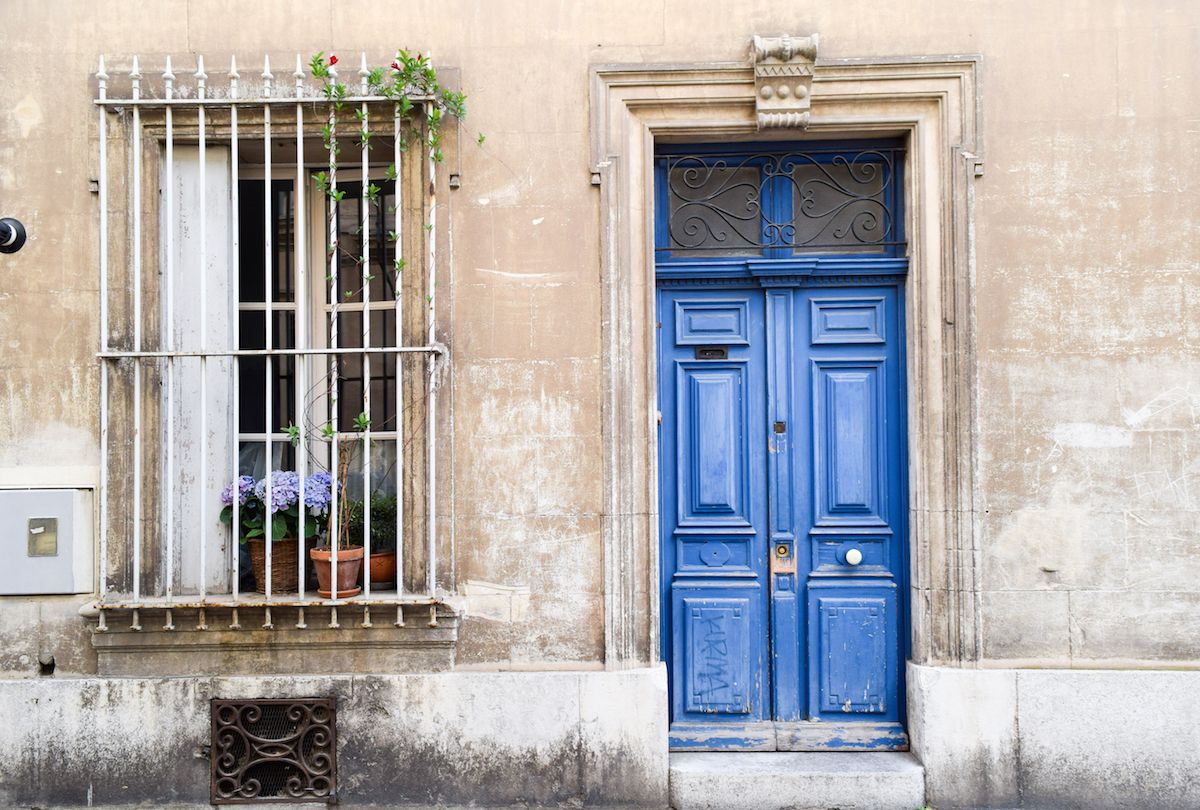 There are many, many outdoor cats in Arles, who are quite friendly! Seeing them lounging on the streets made the town seem all the more charming and lively: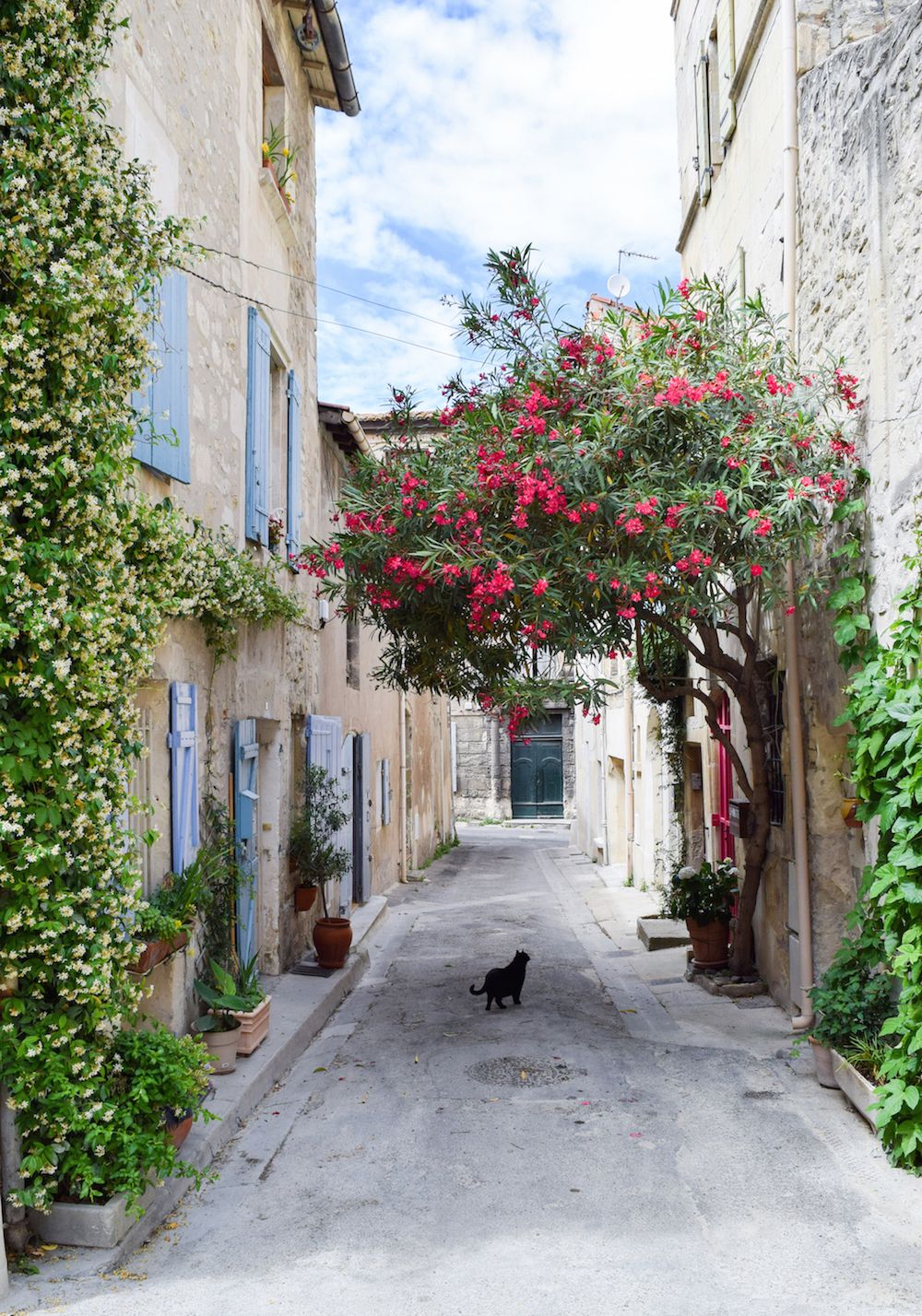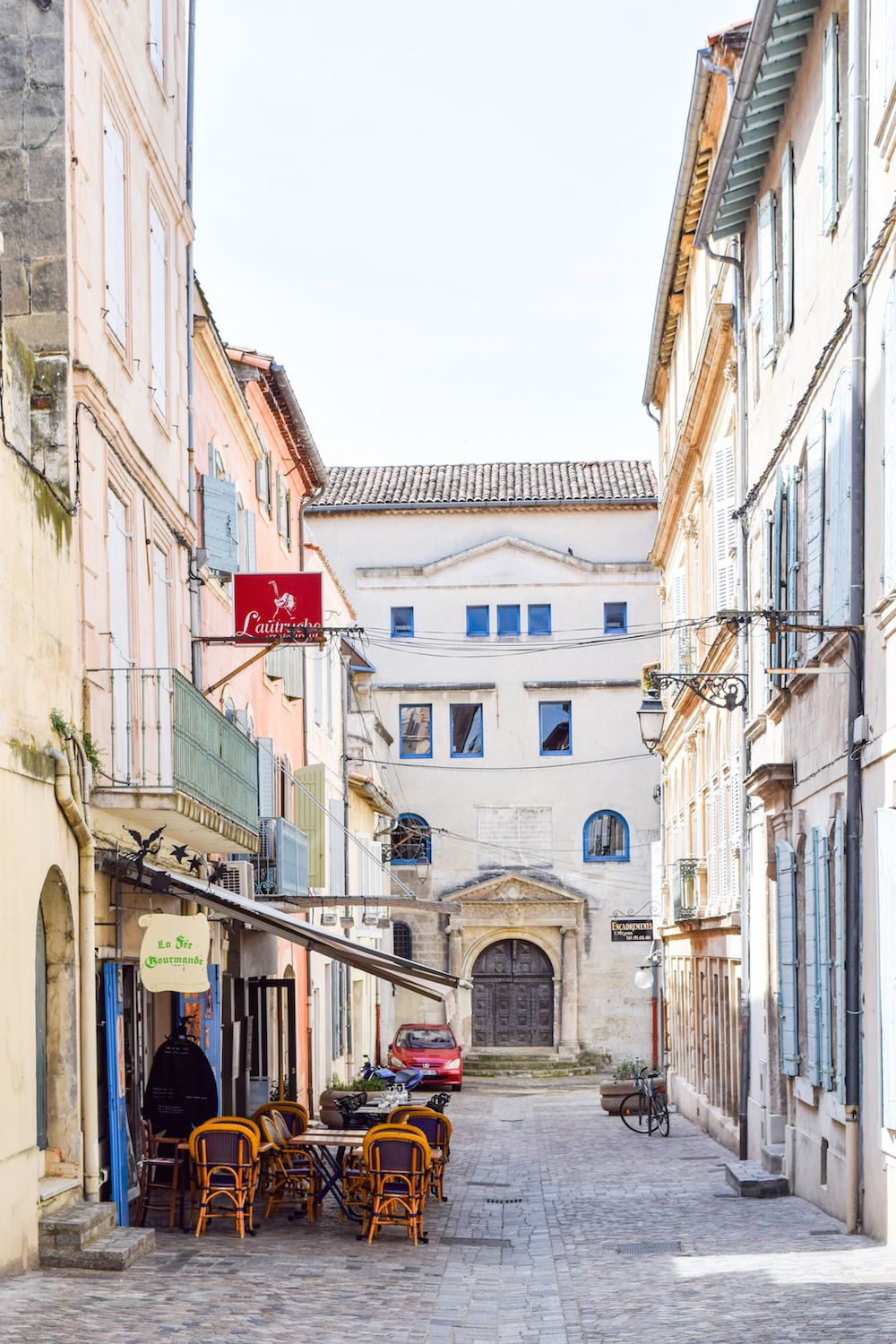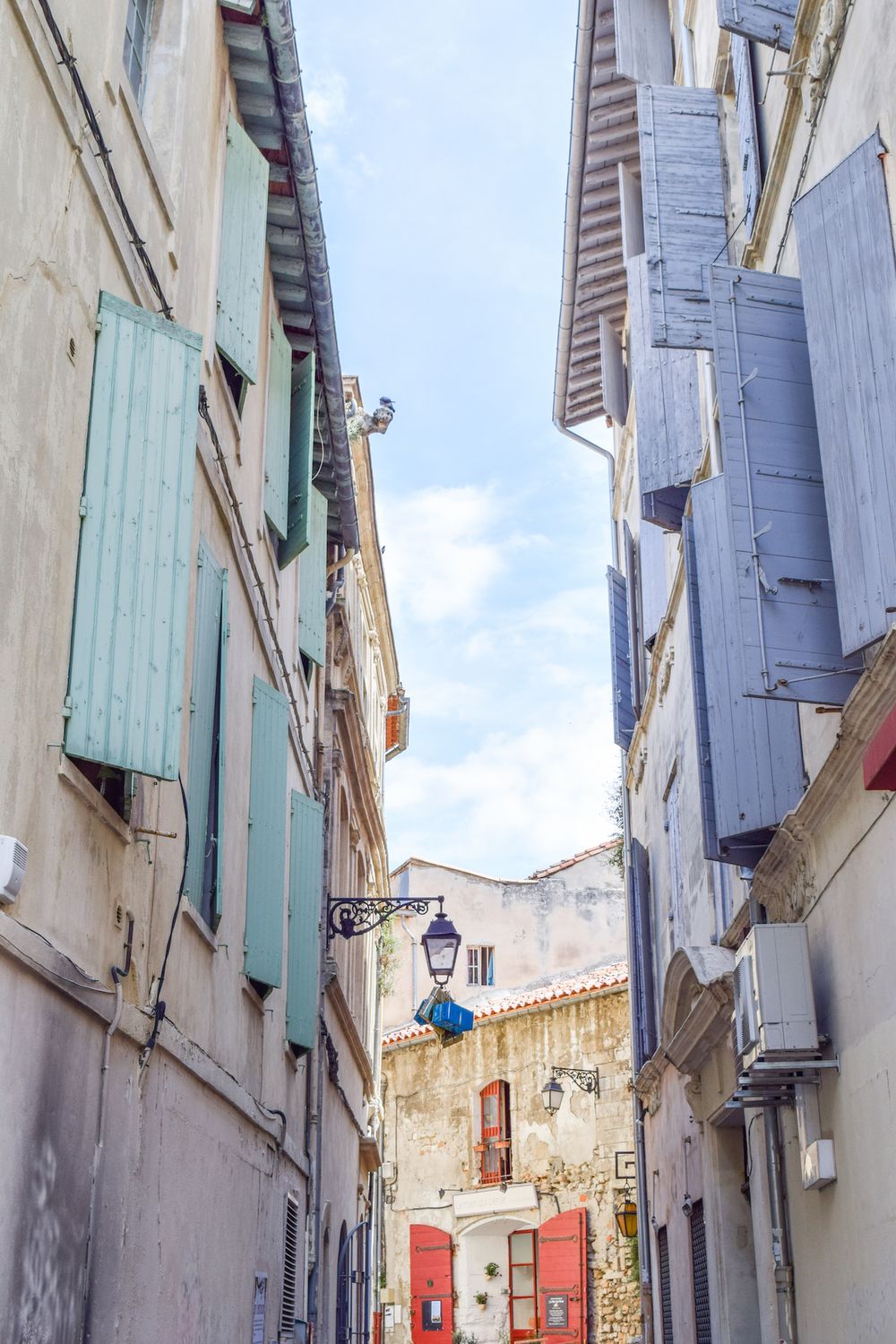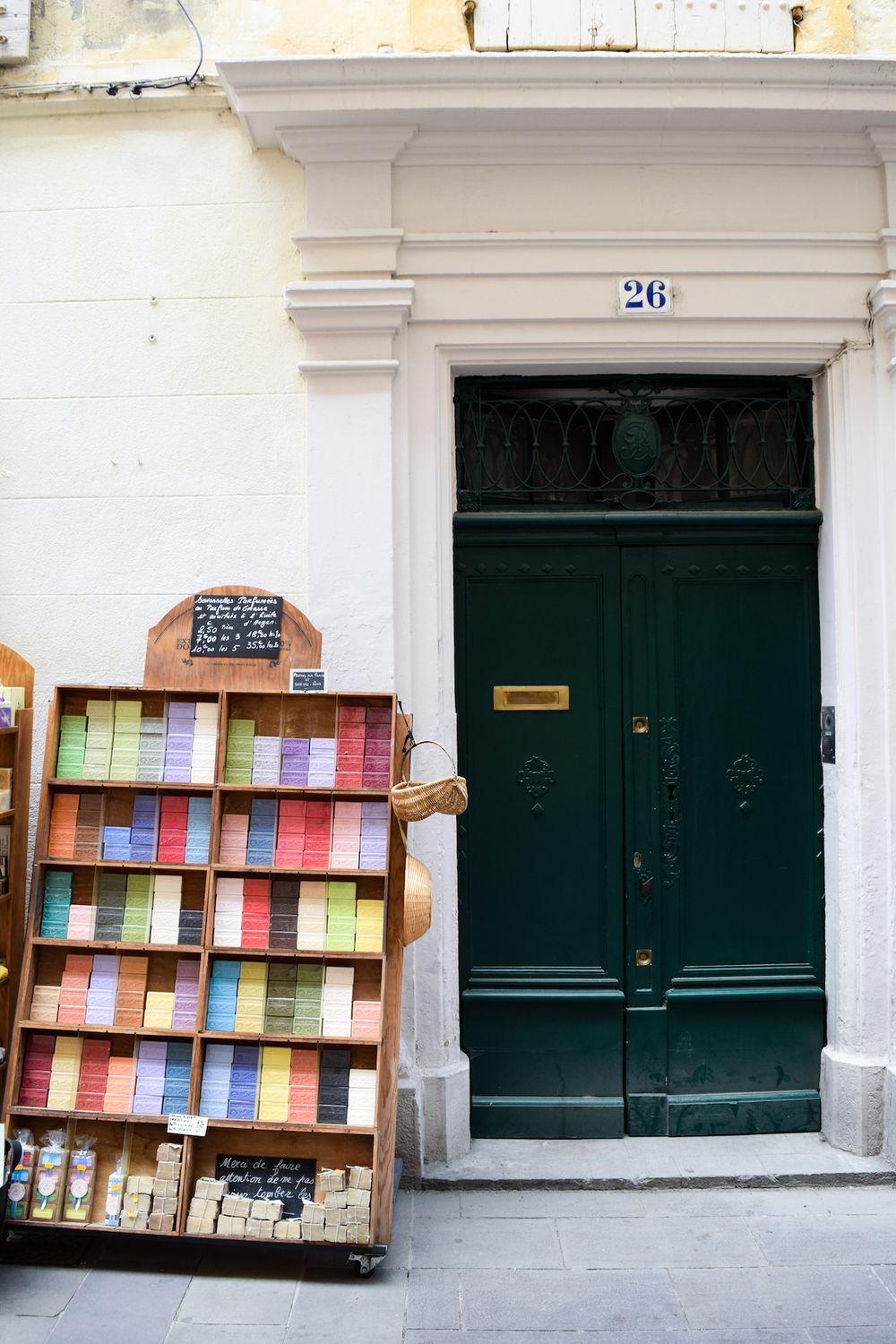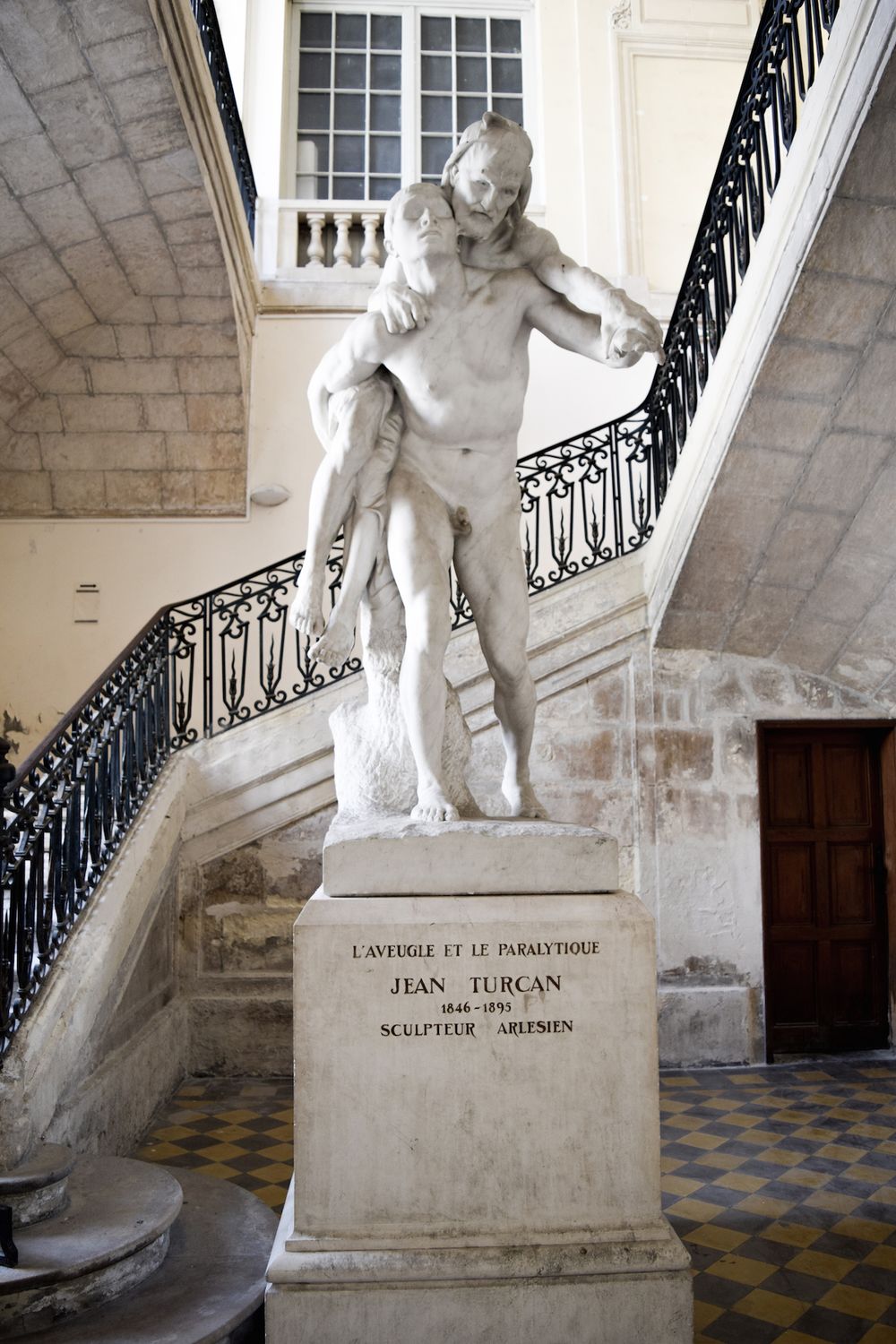 Another famous Van Gogh painting was inspired by courtyard buildings which you can still see today. The painting is called Le Jardin de la Maison de Santé à Arles. I overheard a tour guide saying that the colorful flowers were actually put in place after the painting was made, and originally the courtyard was totally green. At the time, this was a hospital where Van Gogh stayed in 1889.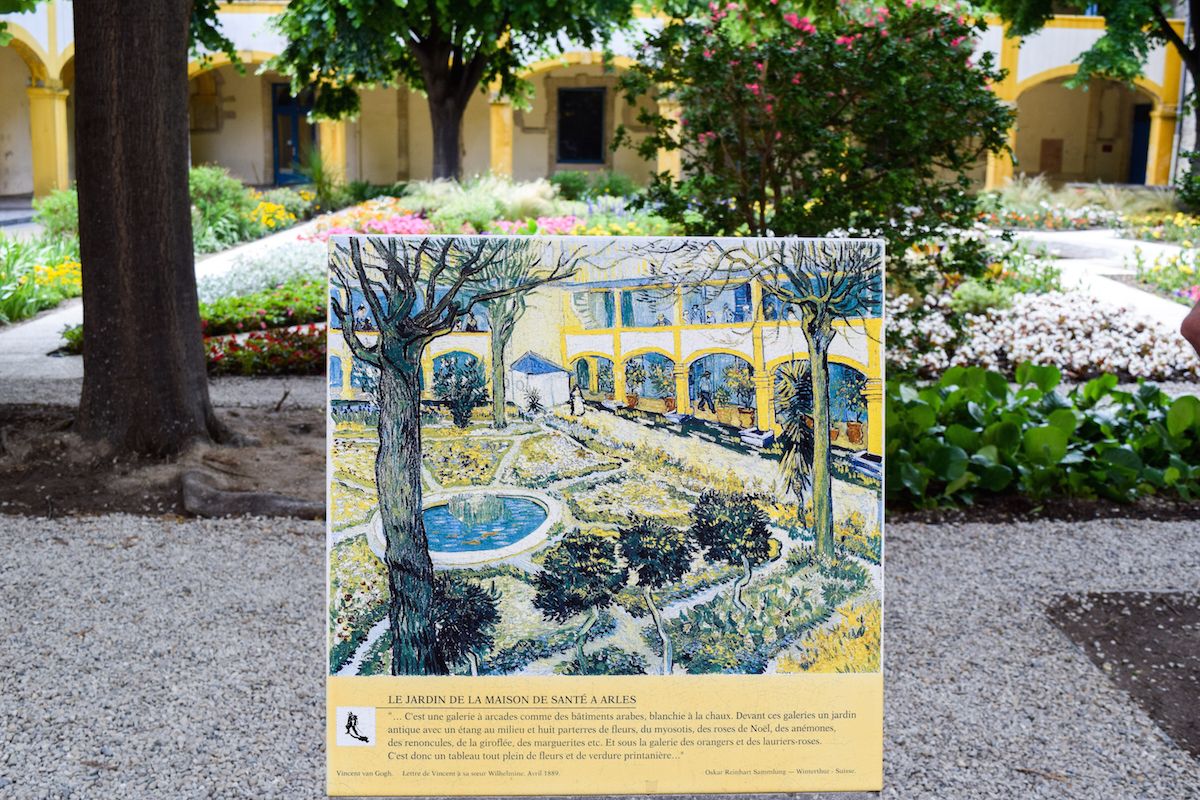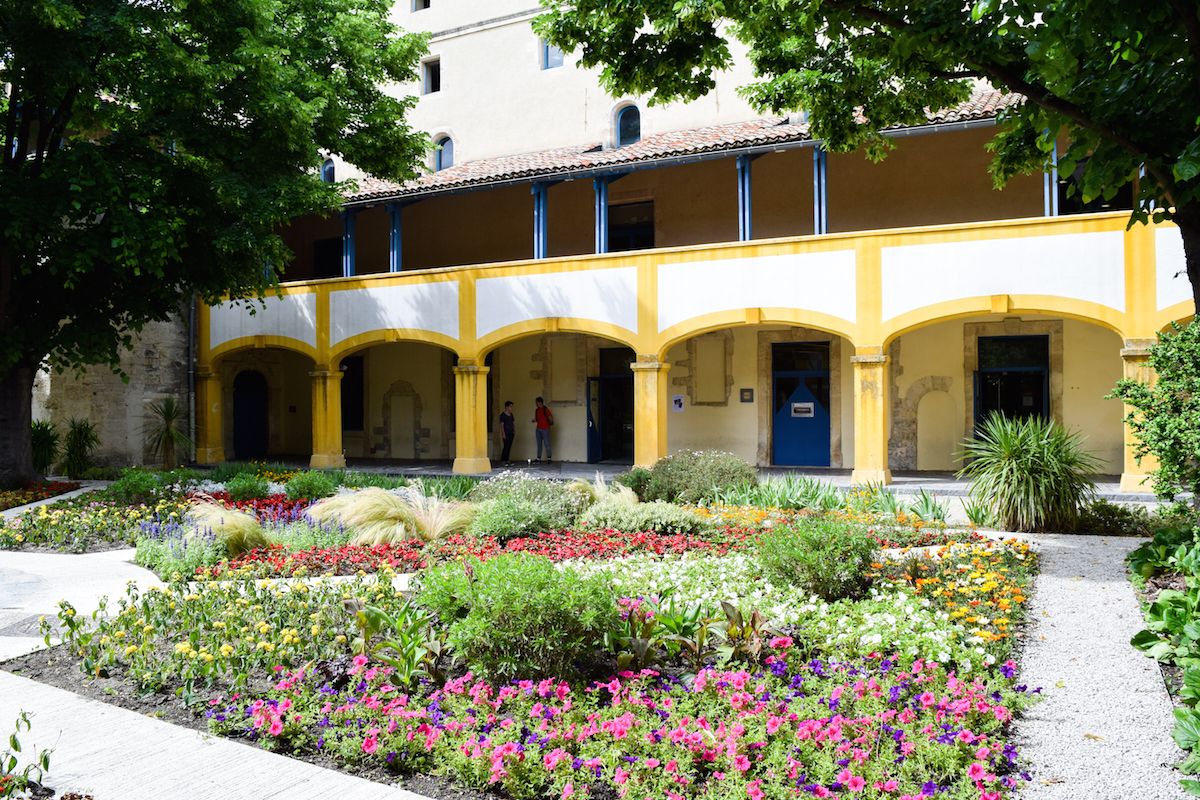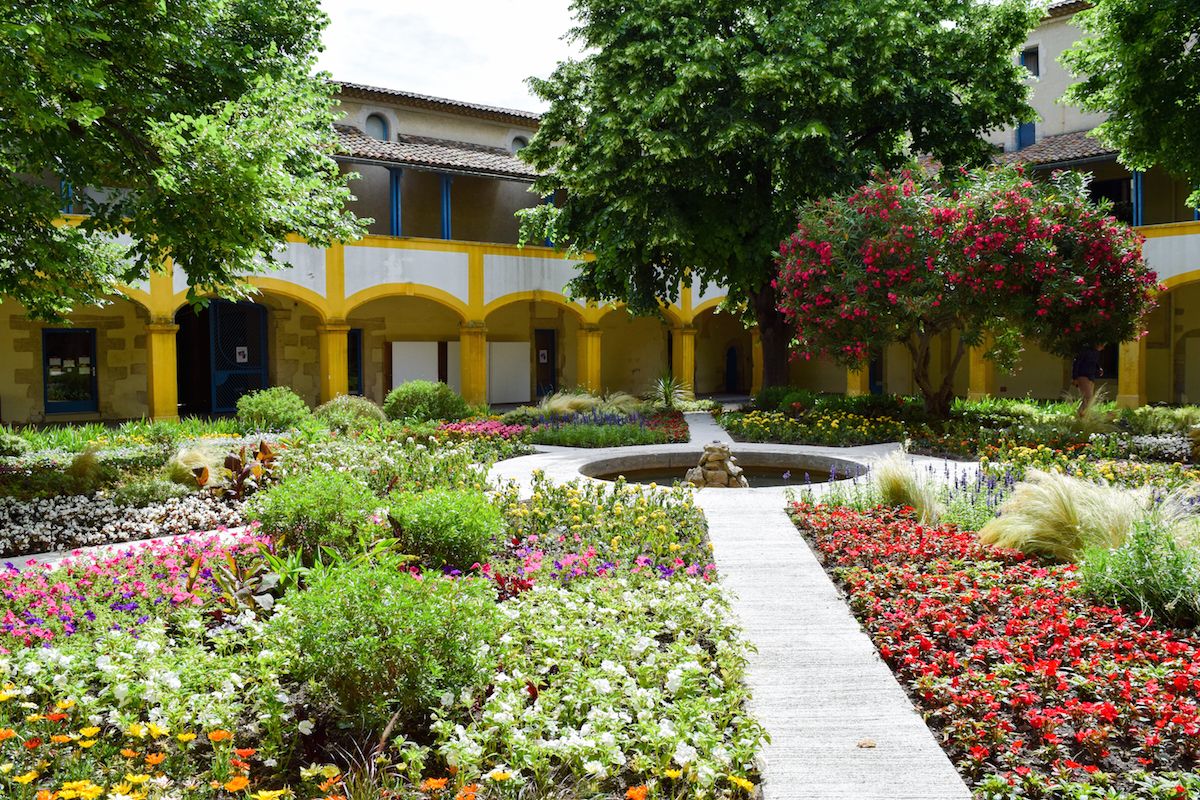 Arles was certainly a highlight of my month-long trip through the south east of France, and I simply can't wait to return! Be sure to check out my visit to the Vincent Van Gogh Foundation and Au Brin de Thym, a lovely provençal restaurant, both in Arles!