I have a curious fascination with border towns. After spending one month in lovely Biarritz, where the mix of Spanish and French culture is present in the food, style of life, and even the people, I couldn't wait to explore the Italian-French border towns of Menton and Ventimiglia. Menton belongs to the French side, while Ventimiglia belongs to the Italian side, but both share a border with the sparkling Mediterranean Sea—and love for pastel buildings!
I have to admit I didn't have any particular reason to visit Ventimiglia, other than noticing it was the last stop on the coastal SNCF (French National Railroad) train line from Nice.
So after a lovely early afternoon in Menton, I boarded my 20-minute train and journeyed over the border of Italy. We passed a tiny town called Latte before stopping in Ventimiglia. As in Menton, the train station was a short walk from the shore, so I walked towards the Roya River before heading to the sea.
While Ventimiglia isn't a particularly expansive town, I enjoyed the charming view over the river of the neighboring candy-colored homes.
Here are some of the top attractions and things to do in Ventimiglia, Italy!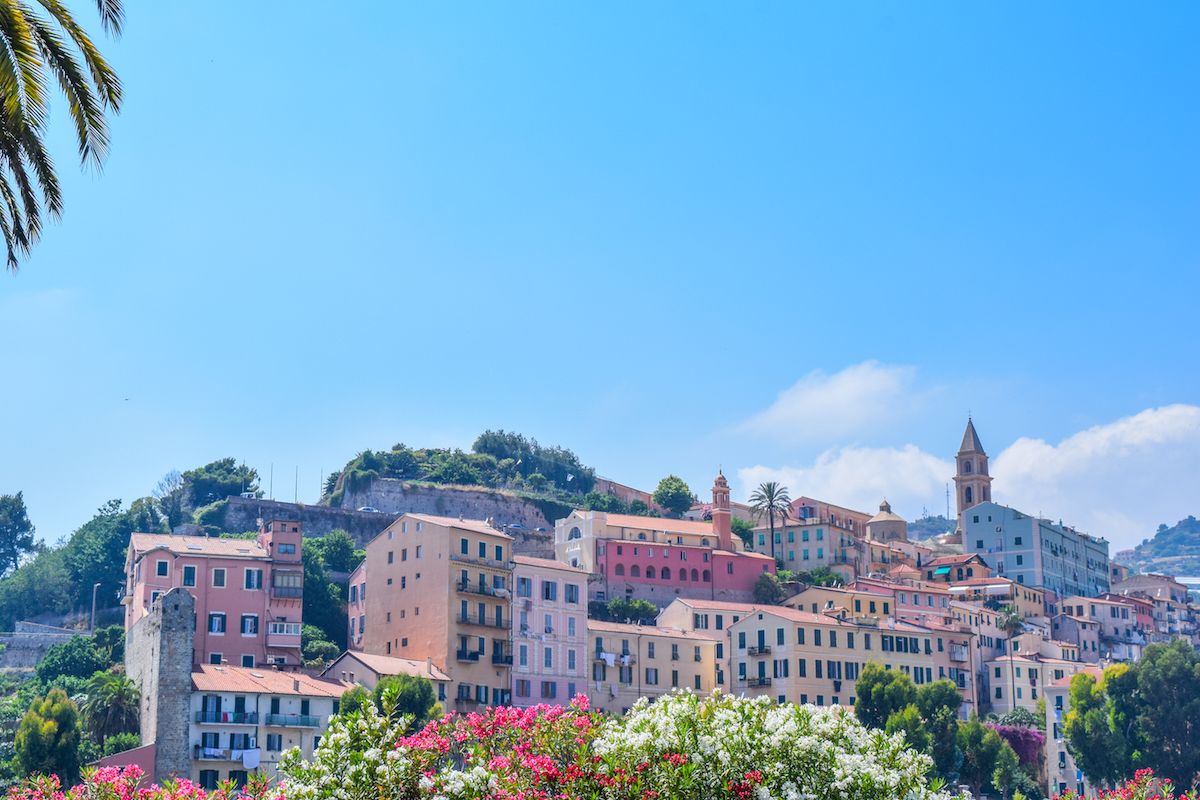 Old Town (Centro Storico)
Ventimiglia's medieval old town is very picturesque, with narrow streets, cobblestones, and historic buildings. Popular sights include the 11th-century Cathedral of Santa Maria Assunta and the Giardini Botanici Hanbury botanical gardens.
Museo Preistorico dei Balzi Rossi
This small but excellent museum houses artifacts from nearby Paleolithic caves, including Neanderthal remains.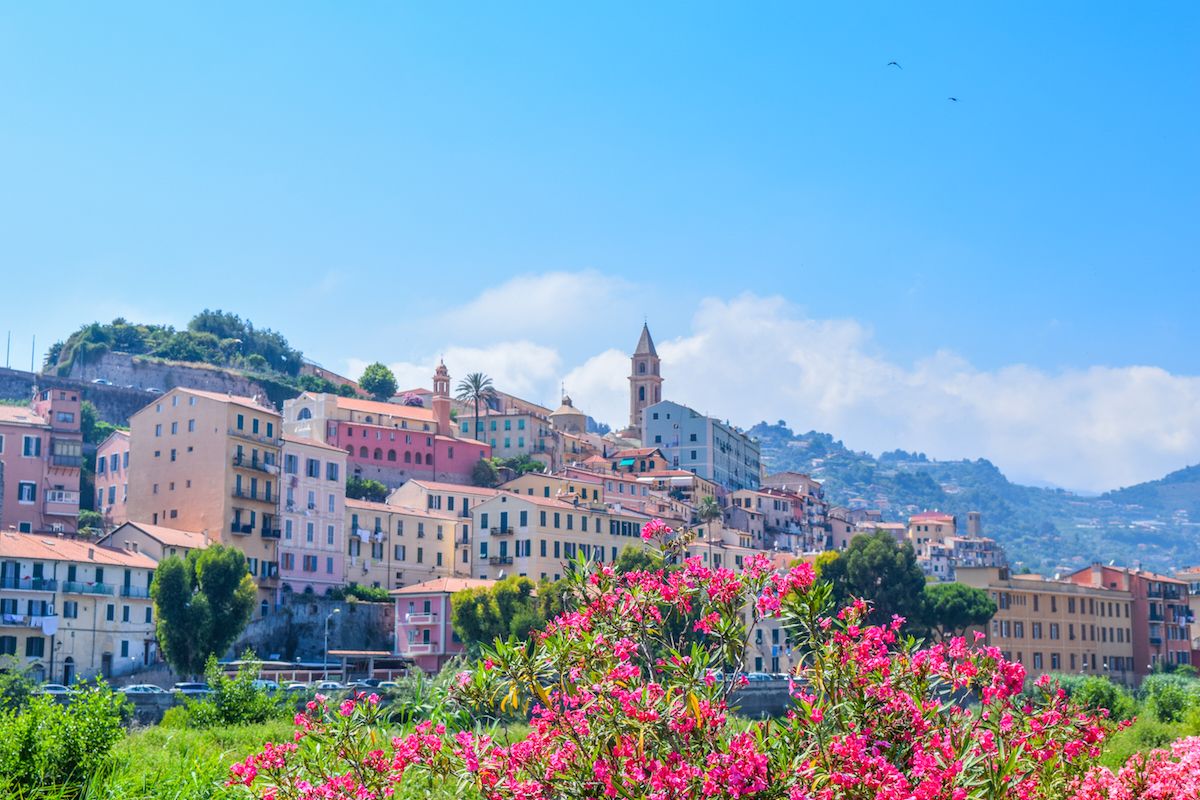 Friday Market
Every Friday, vendors set up stalls selling fresh produce, flowers, clothing, housewares and more. It draws visitors from France and beyond.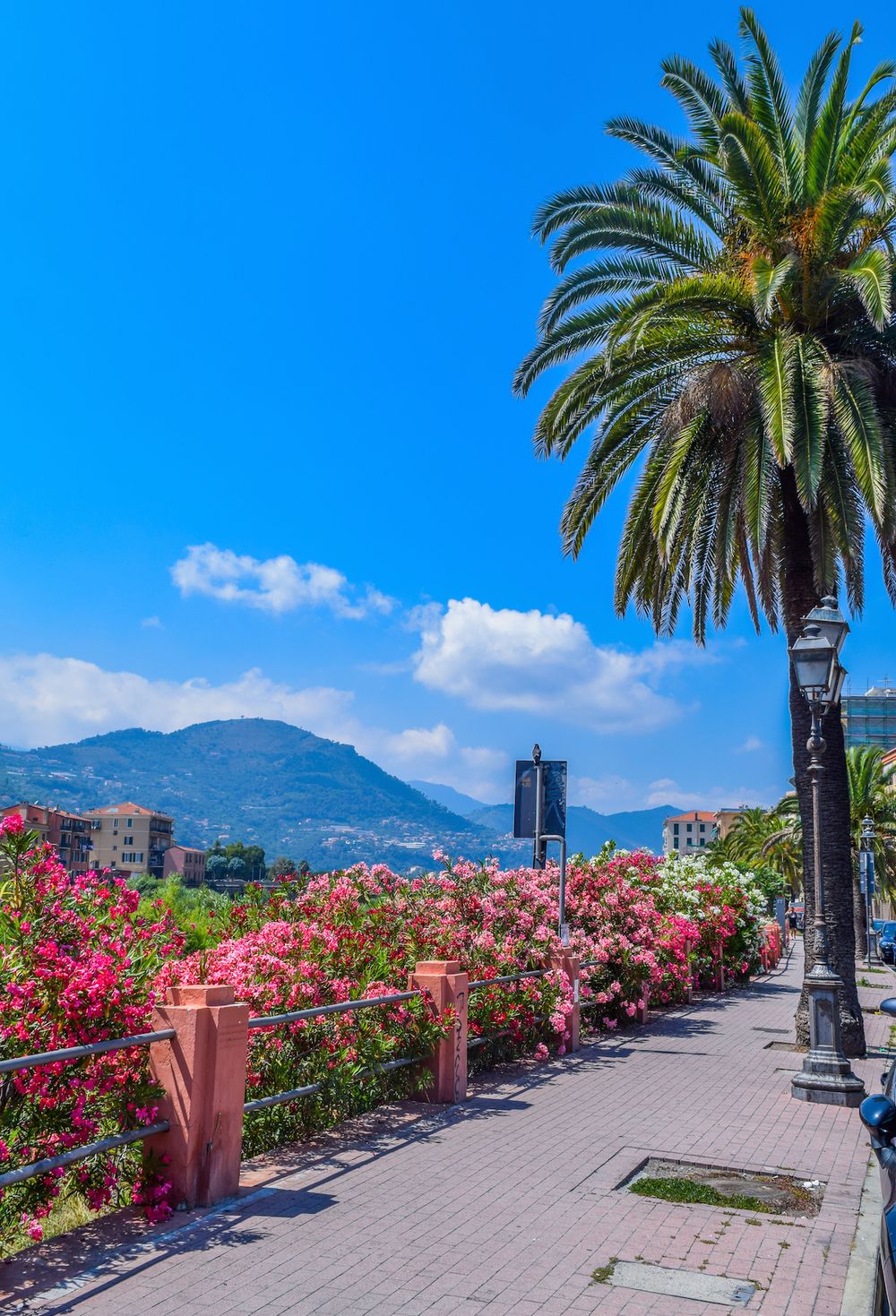 Roman Ruins
The Area Archeologica di Nervia includes remains of a Roman theater, baths and other buildings from the 1st century BC to 3rd century AD.
Ponte Romano
The Roman Bridge is a visually striking ancient bridge across the Roia River, with six arches.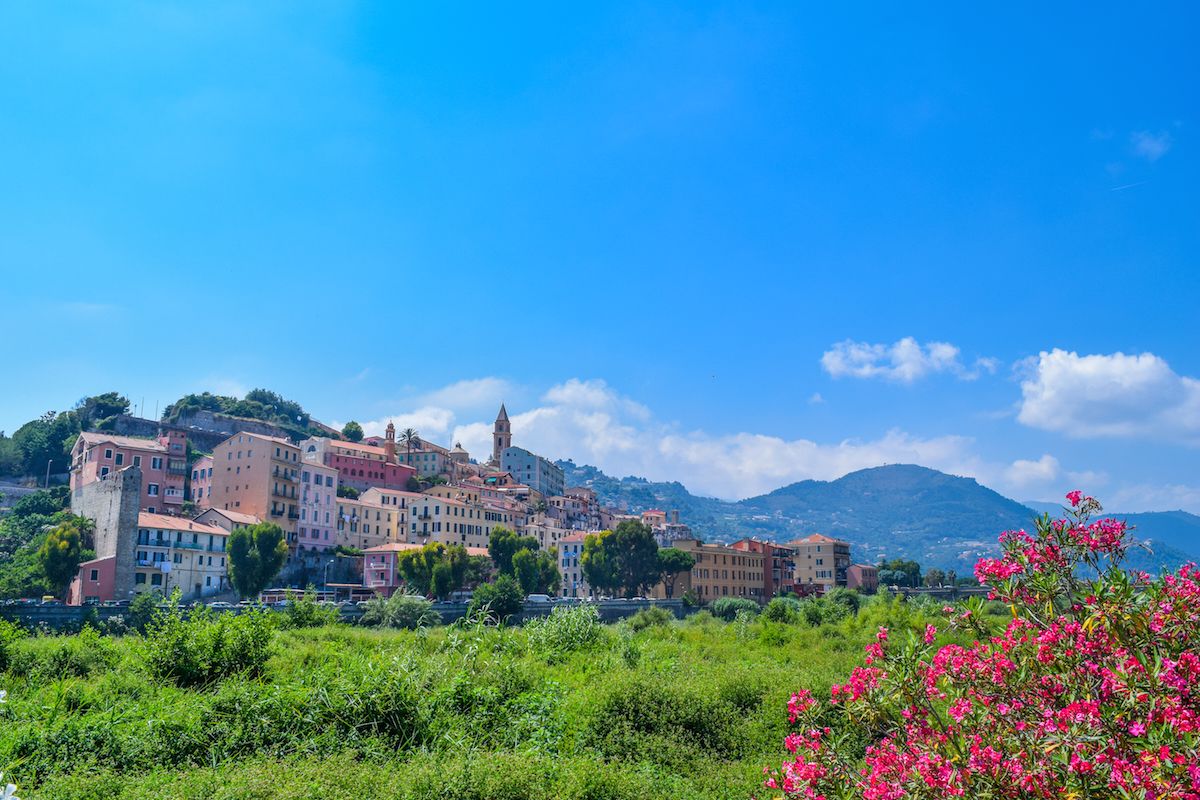 Beach
Ventimiglia has a long stretch of sandy beach along the Ligurian Sea. It's a popular spot for swimming, sunbathing, and evening passeggiata (stroll).