Planning a trip to Italy? You might want to learn about the best cities in Italy – some of which you may not have heard of!
Just imagine. You wake up. An expanse of green trees surrounds you. Fluffy and billowy clouds cover the sky above. Are you dreaming or did you wake up somewhere in Italy?
There are cities in Italy where pomegranates hang from the vine and where the sky and the water are so blue, that you cannot tell where the sky begins and where the water ends.
I'll share with you the best cities to visit in Italy that you can go to for the day or that you can spend a few days exploring. Don't worry if you're traveling solo. These cities are safe and you will find something unique about each of them!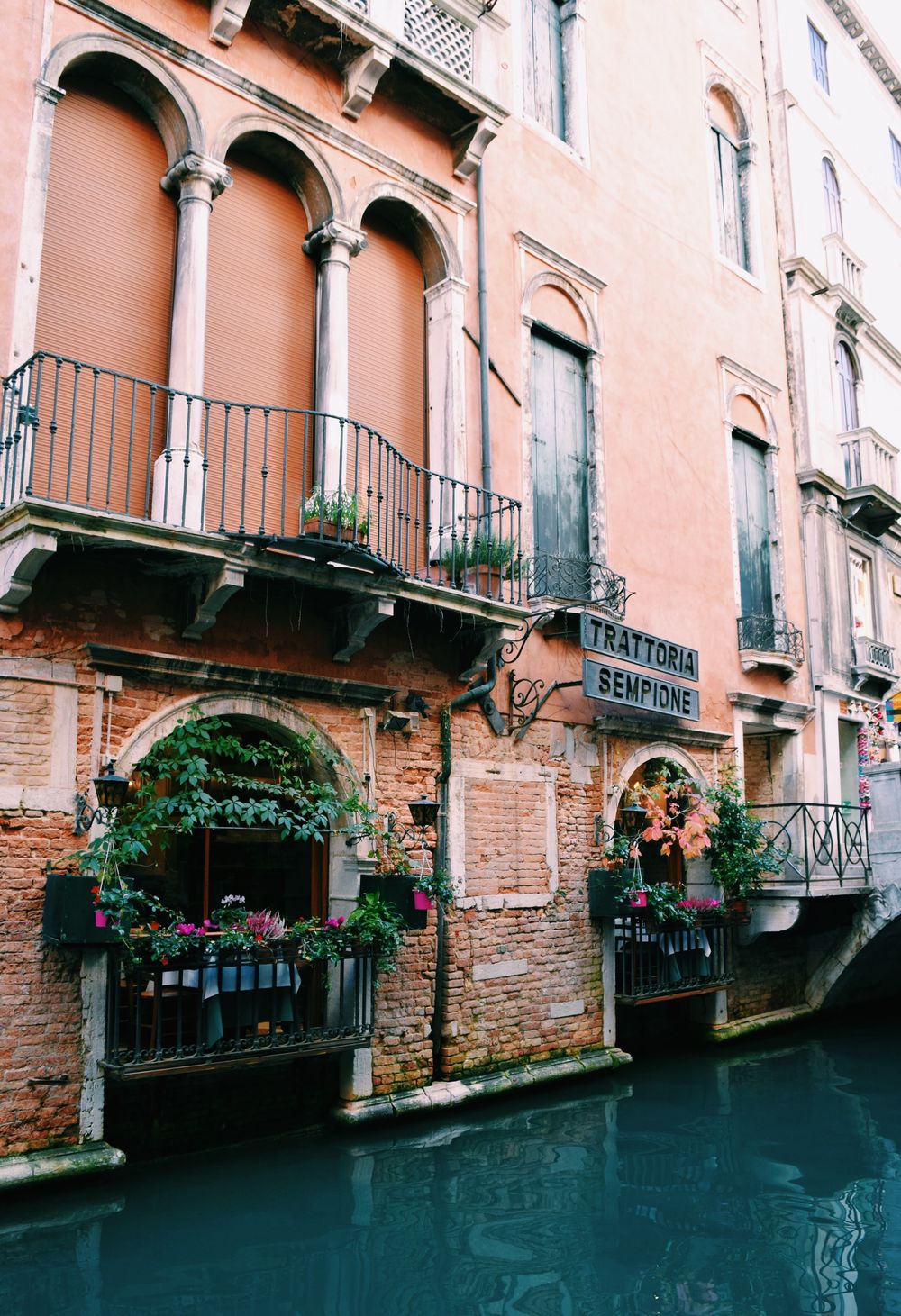 Aside from the well-known Venice and Verona, here are the top cities in Italy!
Rome
If you want to feel like you have stepped back into ancient times, you have to go to Rome. Rome is the capital of Italy and is the best city in Italy for its concentration of ancient history and architecture. No other city boasts having the Coliseum; the Parthenon; the Trevi Fountain; St. Peter's Basilica; the Sistine chapel; and the Vatican all in one place. There are so many places to explore. You may get tired from walking around and exploring, but you will not get bored. If you decide to throw a coin in the Trevi Fountain, go there late at night or early in the morning. This will allow you to avoid the large crowds of tourists so that you can make your wish in peace.
Naples
Naples is located in the southern part of Italy and borders the Tyrrhenian Sea where the volcano Vesuvius lives. Do you remember Vesuvius? It's the volcano that erupted and destroyed the city of Pompeii. Naples is a city that never sleeps. This city is like London in that it is so big, you'll need to spend at least a week here to explore everything that this city has to offer. Naples is the best city in Italy for getting authentic pizza. In fact, pizza originated in Naples. You can't go to Naples without getting pizza from L'Antica Pizzeria da Michele. This pizzeria is one of the oldest and most famous pizzerias in Naples. It's even featured in the movie Eat, Pray, Love. Order your own margherita pizza and enjoy it by yourself. Your tastebuds will thank you.
Florence
This is the city of the Renaissance. A city where you are surrounded by pigeons just as much as you are surrounded by people riding their bikes or zooming by on their Vespas. You can leave your apartment and walk around and see couples dancing in a piazza or hear accordions flowing through the streets. This is the best city in Italy to have a well-rounded Italian experience. If you stroll over to the south side of the river, you'll end up on the authentic Italian side. Try the famous cheesy gnocchi in Santo Spirito and grab some gelato with cookies from La Carraia and enjoy your treat as you people watch. You may even end the night watching the sunset at the view spot found at Bellosguardo. Anything you choose to do in Florence will be unforgettable and fun!
Fiesole
This city is located right above Florence. Take bus #7 from outside Florence's city center and arrive in Fiesole in less than 30 minutes. Don't worry about getting lost. Fiesole is the last stop. Take your time and meander through the streets until you find yourself inside of a museum, hanging out in a garden or a villa, or studying the Etruscan ruins. This is the perfect place for a quick day trip. You can end the day hanging out in one of the cafes or restaurants as you enjoy a delicious meal with a view of the entire city of Florence.
Lucca
If having intact city walls went out of style, Lucca never got the memo. Lucca is one of the more famous cities in Italy for still having intact city walls. It is possible to rent a bike and ride on top of the walls. If relaxing is more of your speed, you can grab some food and have a picnic on the grass on top of the walls. Meandering around the city center and ducking into an interesting store, finding a restaurant, and having a delicious meal is another way to spend your time in this quaint city. This is one of the best cities in Italy for a short day trip.
Arquà Petrarca
Have you heard of a man named Petrarch? He was an Italian poet during the Renaissance era. He had a house built in Arquà Petrarca which is located in the northeastern region of Italy. You can tour Petrarch's house and see his mummified cat. Yes, he mummified his cat. It looks more like a block of cement than a mummified cat. This is the city where you will see pomegranates hanging from the vine along with sprawling hills, green grass, and blue skies. You won't want to miss spending time in this peaceful and picturesque city!
Palermo
Palermo is the best city in Italy for street food and cheap food. If you're looking for an attractive city, Palermo will disappoint. It's grimy and unclean in many of the areas. However, what it lacks in visuals, it makes up for in taste! the food is definitely something to be desired. Go on a food tour and eat arancini (stuffed rice balls), cannoli (fried pastries filled with cream), and indulge in the endless varieties of pasta and seafood. Don't be afraid to try the squid ink pasta. Trust me, it's delicious!
Cefalù
Getting to Cefalù is a quick train ride from Palermo. Be sure to bring water and snacks with you. Start the day off by taking a scenic hike up to Castello di Cefalù (Castle of Cefalù). You may get winded along the way due to the incline. Please don't give up. Once you reach the top and you turn around, the view is guaranteed to take your breath away. You'll see perfectly blue skies and clear blue water and homes with coral colored roofs.
Once you've taken in the view, head back down into the city center. You may end the day eating brioche con gelato (gelato sandwiched in between brioche buns) and hanging out on the beach as the sand caresses your feet and the sun sets on the sparkling water.
Parma
Parma is in the western part of Emilia-Romagna, Italy and is located between Bologna and Milan. The most unique experience you can have here is by touring a parmesan cheese factory. You'll take in a whiff of fermented milk as you learn firsthand exactly how parmesan cheese is made. At the end of the tour, the guide will cut open a preserved wheel of cheese and break pieces off for you to enjoy by itself or with honey drizzled on top. Afterwards, get lost in the enchanting colorful streets and make friends with strangers.
Paestum
Paestum is one of the more unique cities in Italy. This is a city to pass through. When you arrive, you may feel like you are on the set of a movie as you gawk at the Greek ruins that sit in the middle of grass fields. It's truly a magnificent sight to see. Bring a sketching pad or even a journal and relax. You can get some fresh caprese salad (mozzarella with fresh tomatoes) while you eat and gaze some more at the Greek ruins. You'll feel at peace in Paestum.
Cennina
If you want to be in complete and total seclusion, Cennina is the place for you. You'll be surrounded by nature to the point where you will be unable to hear anything at night; not even a cricket. Getting into Cennina is a quick train ride from Florence.
However, it may be best to rent a car to get there so that you may get to your accommodations without any issues. This is the best city in Italy if you want to spend all day hiking or eating or relaxing and doing nothing. There really isn't much to do in Cennina. You can really embody the Italian way of il dolce di far niente (the sweetness of doing nothing) by spending some time in this silent town.
---
Tips to Explore the Best Cities in Italy
If you're looking to hit the ground running in a city that excites your senses and offers an endless amount of activities, there is a city in Italy for you. If you want to be alone and with your own thoughts as you eat, sleep, and read, there is a city in Italy for you. You will find the best cities in Italy. You won't be disappointed by the endless variety of foods, activities, scenery, and architecture that each city in Italy has to offer.
The best thing is finding the Italian city that best suits you. I always recommend just taking your time to stroll through the winding cobblestone roads. Go into any shop or museum and try any food that looks interesting. If you know some Italian words, I would challenge you to practice speaking. As long as you are willing to let your feet carry you where they please and you are willing to explore, you'll have an unforgettable experience.
Always remember that your dreams can come true in any city in Italy!