The Milan Cathedral, Duomo di Milano is the most iconic structure in all of Milan, Italy. It is the largest cathedral in Italy, the 3rd largest in Europe, and the 4th largest in the world! I had seen this beautiful cathedral many times on Instagram and was super excited to see it in person this fall during a short trip to Milan.
I have to say, the Duomo di Milano is even more impressive in person than it is in photos. The intricacy of the façade is breathtaking and stands as a real testimony to the extent of human ingenuity.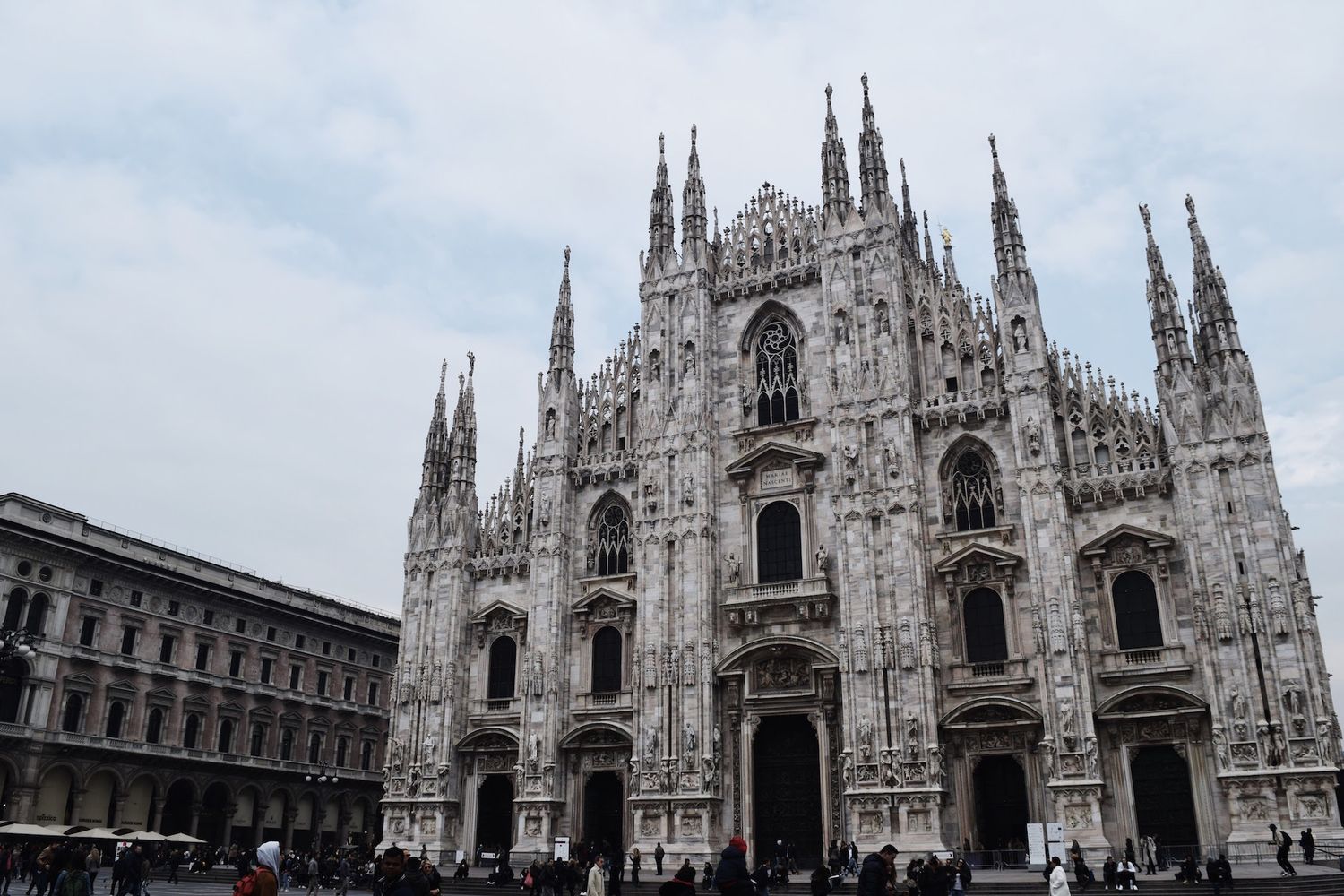 Duomo di Milano History
Construction for the seminal cathedral began in 1386 – and took nearly 6 long centuries to complete! Due to financial and creative delays, progress on the massive structure stalled, despite the input from French engineers like Nicolas de Bonaventure.
It wasn't until 1805 when Napoleon Bonaparte, about to be crowned King of Italy, ordered designer Carlo Pellicani to finish the cathedral. Finally, in 1965, the final touches were put in place!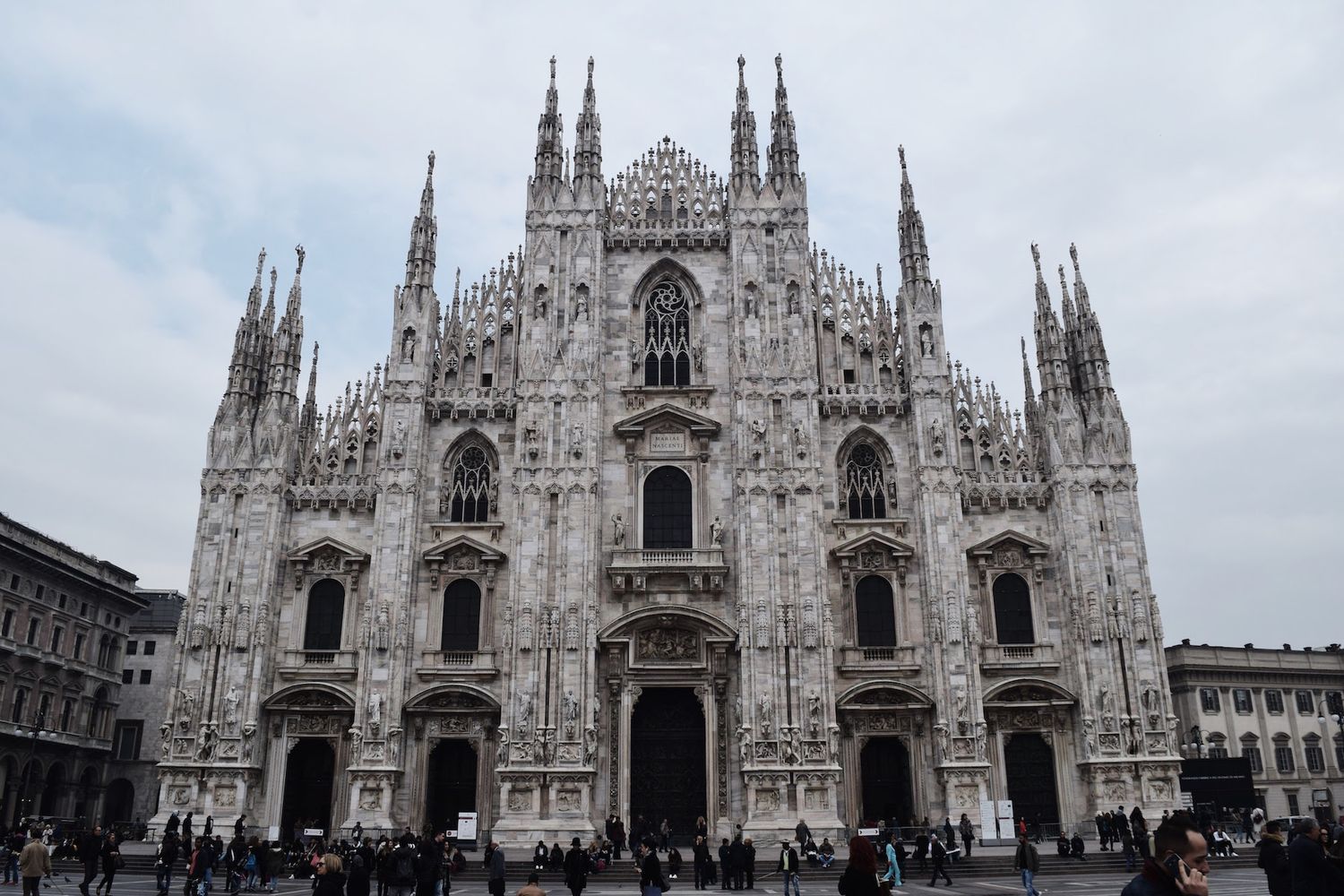 How to Visit the Milan Cathedral
You can visit the Duomo di Milano most days of the week for a small fee, which supports the conservation of this massive architectural masterpiece. An additional fee gets you access to the roof where you can admire the stunning spires up close, and catch a phenomenal view of the Milanese rooftops.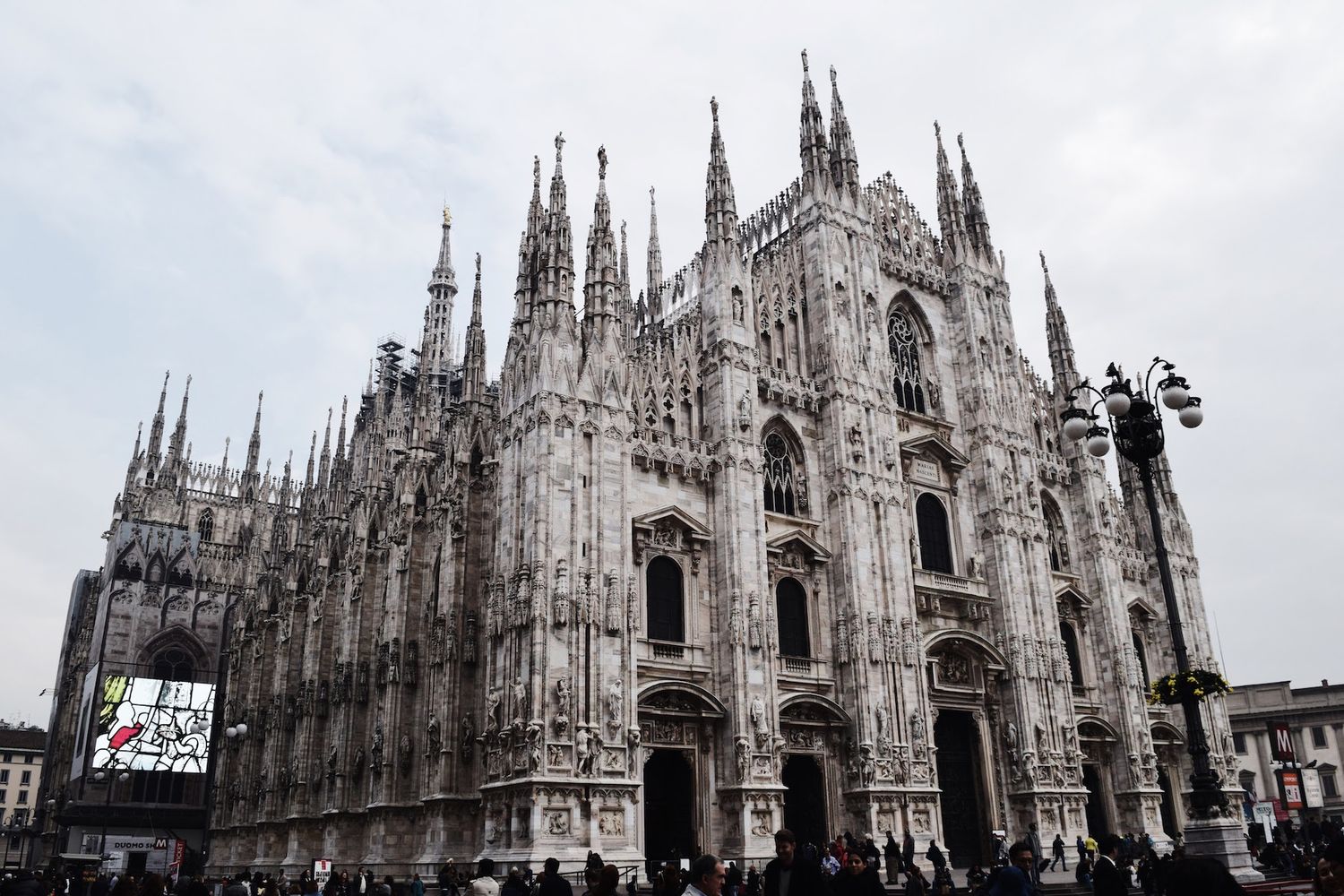 Milan Cathedral
Piazza del Duomo
Milano, Italy