While I wish I could say my time in Milan was totally enjoyable, I have to say the only thing I really loved was the food. I learned a very important lesson about traveling during my stay in Milan: always research public transit systems ahead of using them! Long story short: I received a fine on the tram on my second day because I didn't validate my tram ticket. (No one else did either!) All my pleading and begging got me nowhere! I even showed them my Trenitalia ticket from Verona to prove I was really just an ignorant tourist and not trying to rip off the system. The man wrote down all the information on my ID anyway and now I guess I am "wanted" by the Italian police because I refused to pay the 35 euro fine on the spot. In any case, should I return to Milan, I found a ton of great restaurants to revisit!
What to Do & See
Here are some of the best things to do and see in Milan, Italy.
Duomo di Milano
You must visit the Duomo di Milano, even if you don't go inside because I can tell you it's even more beautiful in person than in photos!
See The Last Supper
You can't visit Milan without seeing the famous Leonardo Da Vinci Last Supper painting at Santa Maria delle Grazie. This terracotta renaissance church has a stunning gothic interior.
Pinacoteca di Brera
This must-see art gallery is found in a palazzo used by Napoleon, with lots of medieval and Renaissance art from northern Italy.
Piazza della Scala
Piazza della Scala is a beautiful plaza with a famous Leonardo Da Vinci statue made in 1872 of Italian marble and granite. It shows the celebrated Italian artist with 4 disciples.
Galleria Vittorio Emanuele II
A beautiful place to walk through, even if you don't plan to buy anything! ;)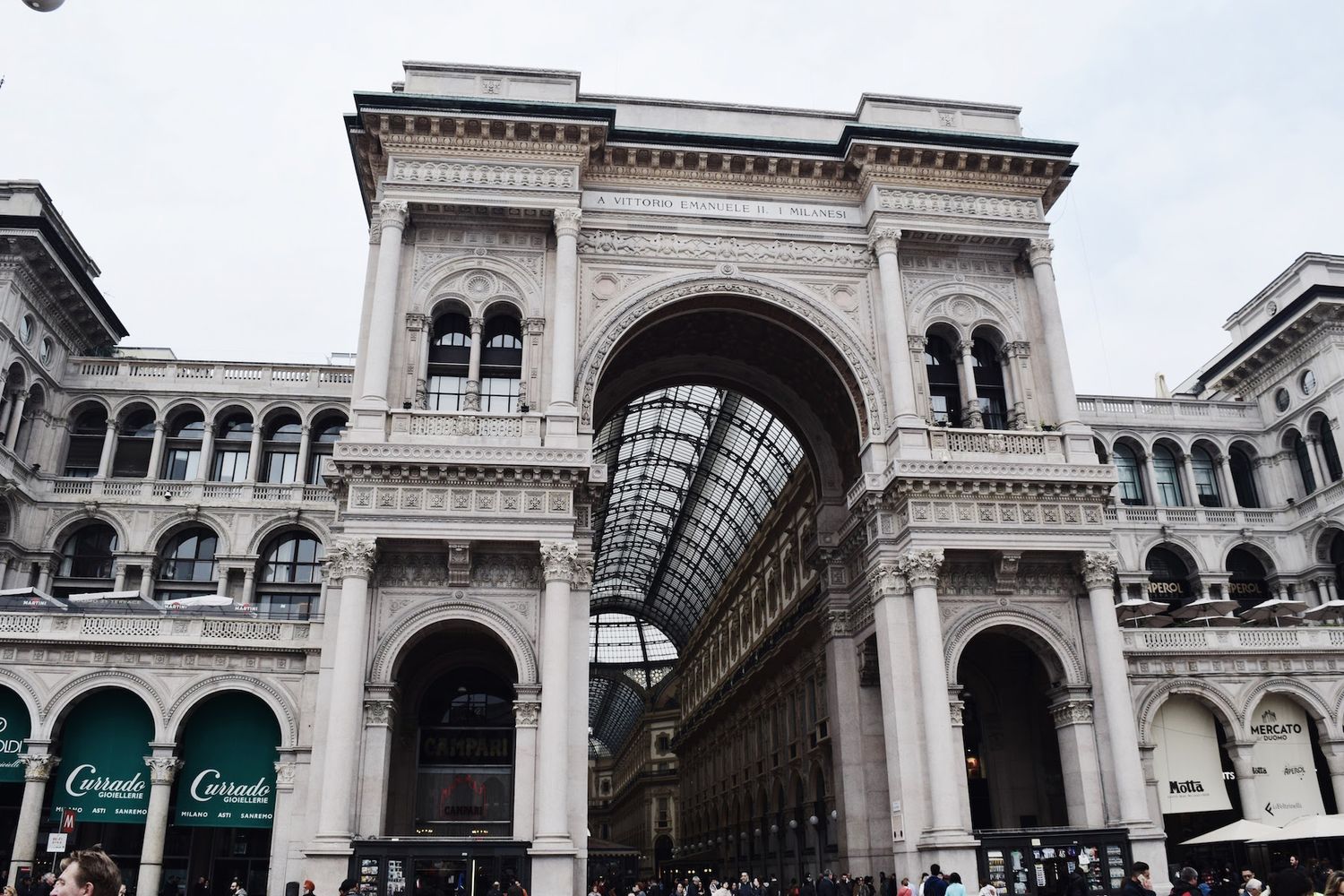 Milan Navigli
Milan has its own canals which you can walk along! I visited the Navigli Lombardi along Via Ripa di Porta Ticinese which was lined with cafés, restaurants and shops!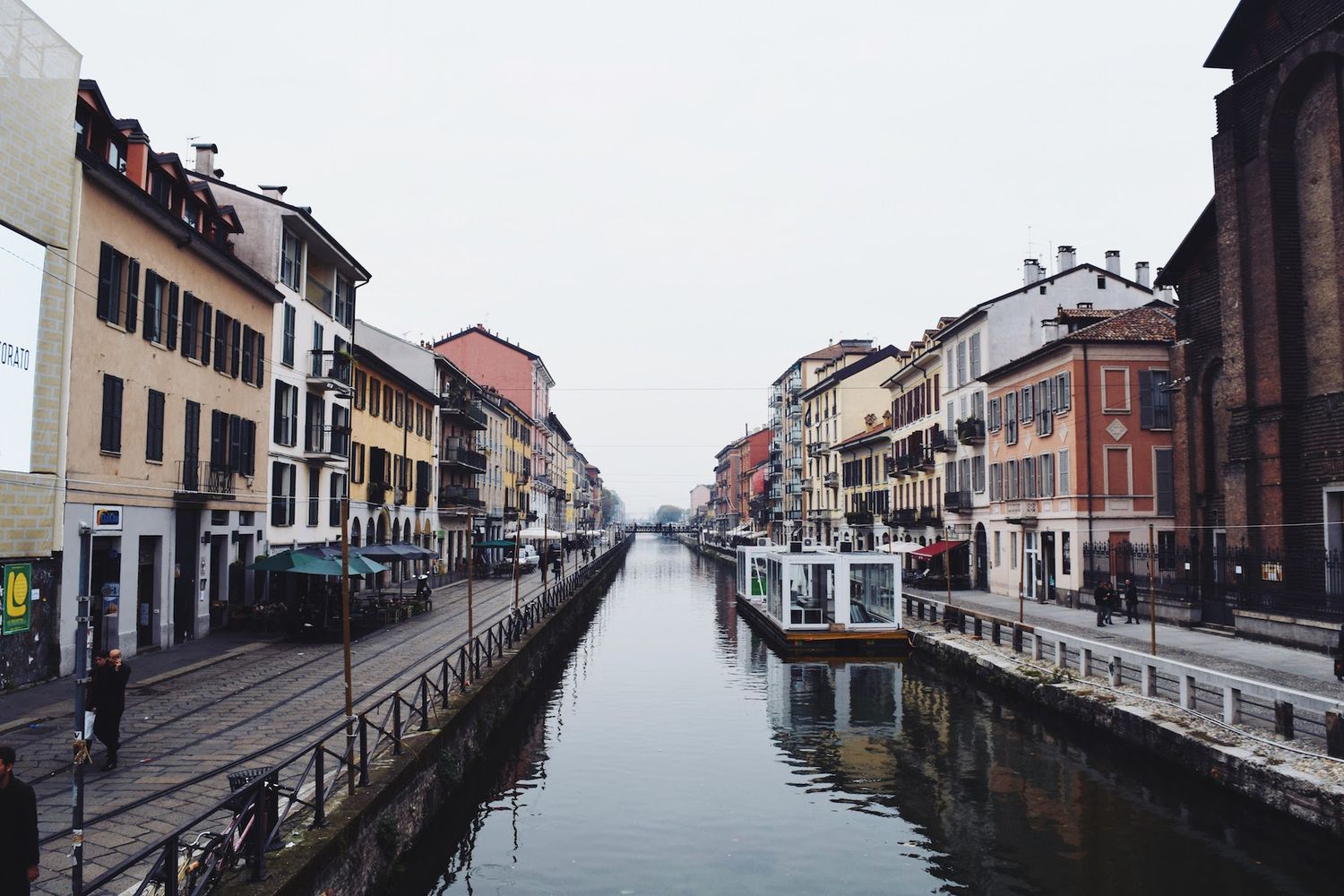 Leonardo da Vinci Museum of Science and Technology
The Museo Nazionale Scienza e Tecnologia Leonardo da Vinci is a fascinating former monastery now holding a technology and science museum where you can learn about inventor Leonardo Da Vinci's submarines and planes.
Santuario di San Bernardino alle Ossa
The Santuario di San Bernardino alle Ossa is a 13th-century Catholic church that includes an ossuary with historical frescoes that are lined with human skulls and bone fragments.
Armani/Silos
Armani/Silos is a 4-story museum dedicated to legendary Italian fashion designer Giorgio Armani's work.
Fondazione Prada
Rem Koolhaas designed the buildings for fashion brand Prada's contemporary art museum and foundation, Fondazione Prada.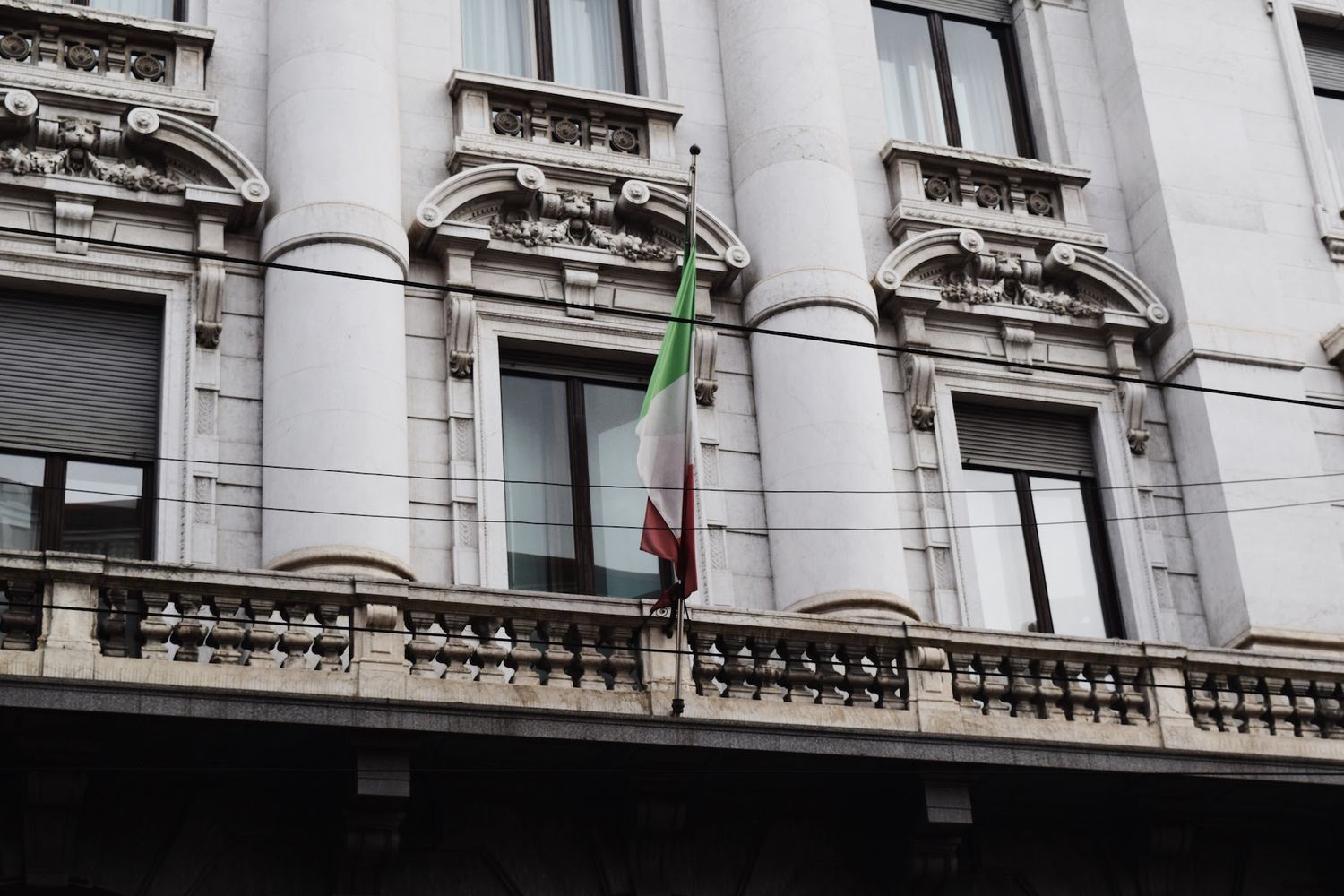 Restaurants
There are many amazing Milanese restaurants to try.
22 Milano is a modern Italian restaurant. Bar Luce is a 1950s-style café designed by filmmaker Wes Anderson. Anche Ristorante for some amazing, yet inexpensive pasta & pizza. Drogheria Milanese is an affordable spot for typical Milan food.
Drinks
Birra di Quartiere is an iconic Milan beer hall. Fonderie Milanesi is an industrial cocktail bar in the Navigli neighborhood.
Cafés
The best cafés in Milan serve strong espresso and tasty cappuccinos. Start your day with Biancolatte or Ca'puccino, two cute Italian café and pastry shops. 10 Corso Como is not so busy during the day, but very popular around dinnertime.
Pastry Shops
Marotin is a pastry shop you must try.
Shops
Step inside 10 Corso Como for the latest in Italian fashion. NonostanteMarras is a cool, independent Milan fashion designer boutique. Visit Gogol & Company, a beautiful bookstore to find your next good read.
Art Galleries
Galleria Massimo De Carlo and Otto Zoo are contemporary art galleries in Milan. Monica De Cardenas and Matteo Lampertico are renowned art dealers in Milan. PAC Padiglione d'Arte Contemporanea is a contemporary art museum to learn about modern architecture in Italy.
GAM – Galleria d'Arte Moderna is Milan's modern art museum for more recent Italian works of art. The museum is housed in an 18th-century mansion. It features sculptures and art by Paul Cézanne and Paul Gauguin.
Outside the City Limits
Don't be afraid to venture outside the Milan city limits. Pirelli Hangar Bicocca is a cool Italian contemporary art museum in a former factory just outside the city center. Lake Como is not far either!