I woke up early on a Monday to walk into Verona's city center and explore the northern Italian town famous for the love story of Romeo and Juliet. I had just arrived this past weekend from Munich, and took a day trip to Venice the day before. I didn't have so much time to explore before heading onwards to Milan, so I knew I had to make the most of it!
The city of Verona is full of pastel buildings, cobblestone streets, and numerous sidewalk restaurants. Romanesque sculptures stand atop the edges of many buildings, and winding side streets pave the way in between warm yellow and orange buildings. The old-world charm is so alive in Verona, and it's no surprise Shakespeare chose the city to set his classic romantic novel.
Porta Borsari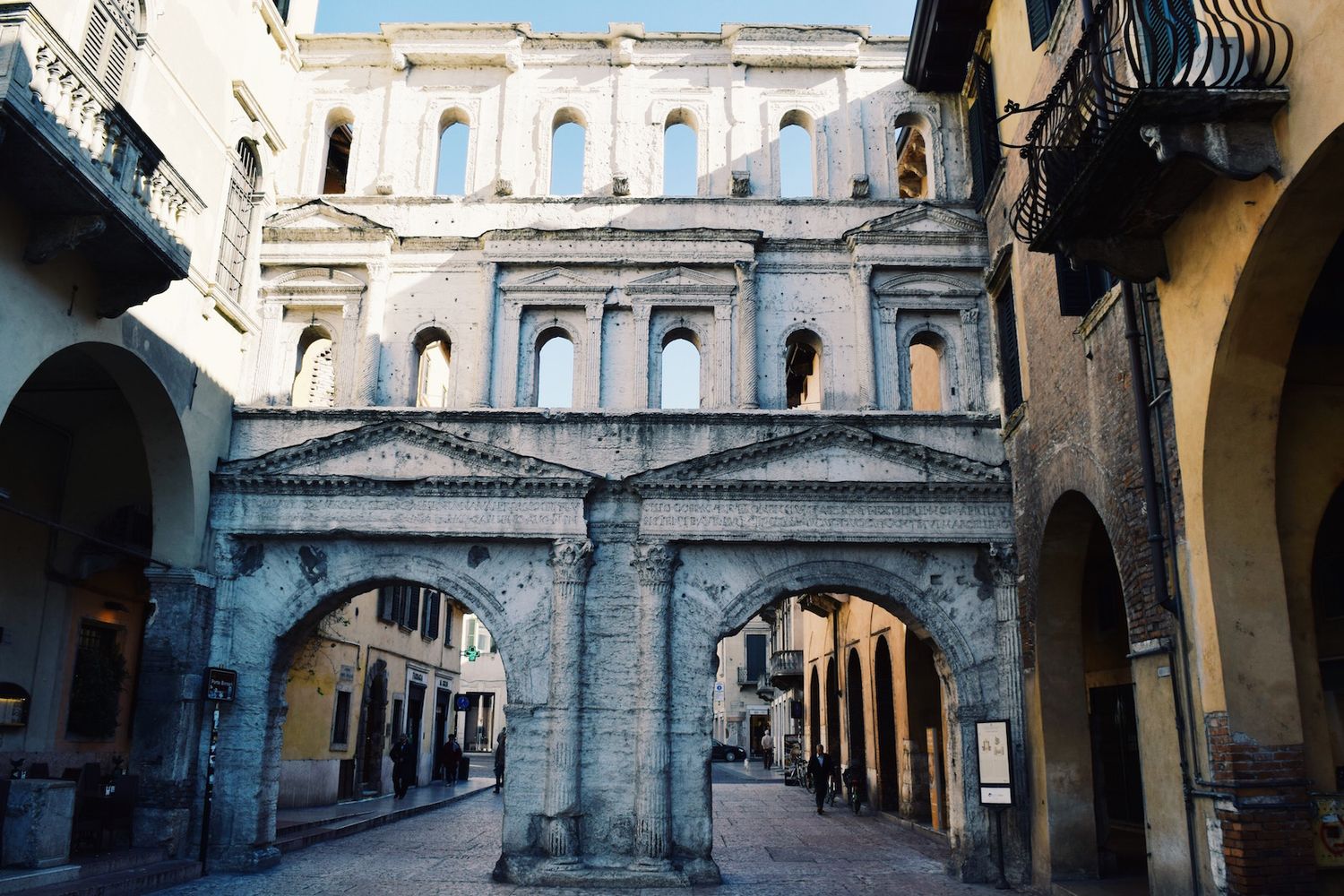 The ancient Roman gate Porta Borsari is an absolute must-see. The white limestone entrance to the city stands tall with two large arches at its bottom, and two levels of miniature arches above. It dates all the way back to the 1st century AD, and may have been reconstructed in 265 AD by the emperor Gallienus. Via Postumia, the ancient Roman road, passed through the gate.
Piazza dei Signori
A beautiful public square.
Palazzo Maffei Casa Museo
The best Verona art museum.
Antica Bottega del Vino
One of the oldest restaurants in Verona with some of the best rustic Italian dishes.
Torre dei Lamberti
This is Verona's tallest tower dating to Medieval times. It was built by the Lamberti family in 1172 and offers stunning panoramic city views.
Juliet's Balcony
No visit to Verona is complete without stopping by Juliet's Balcony to see the famous lover's spot.
Arena di Verona
At the center of the city rests a giant arena similar to the Colosseum in Rome. It held up to 30,000 people in its hey-day! Standing several levels high, the arched windows cut windows out of the sky behind them. I didn't have time to go inside, but I'm sure the interior was just as majestic as the outside. A metal heart sculpture stood nearby the colosseum, a nod to the city's romantic reputation.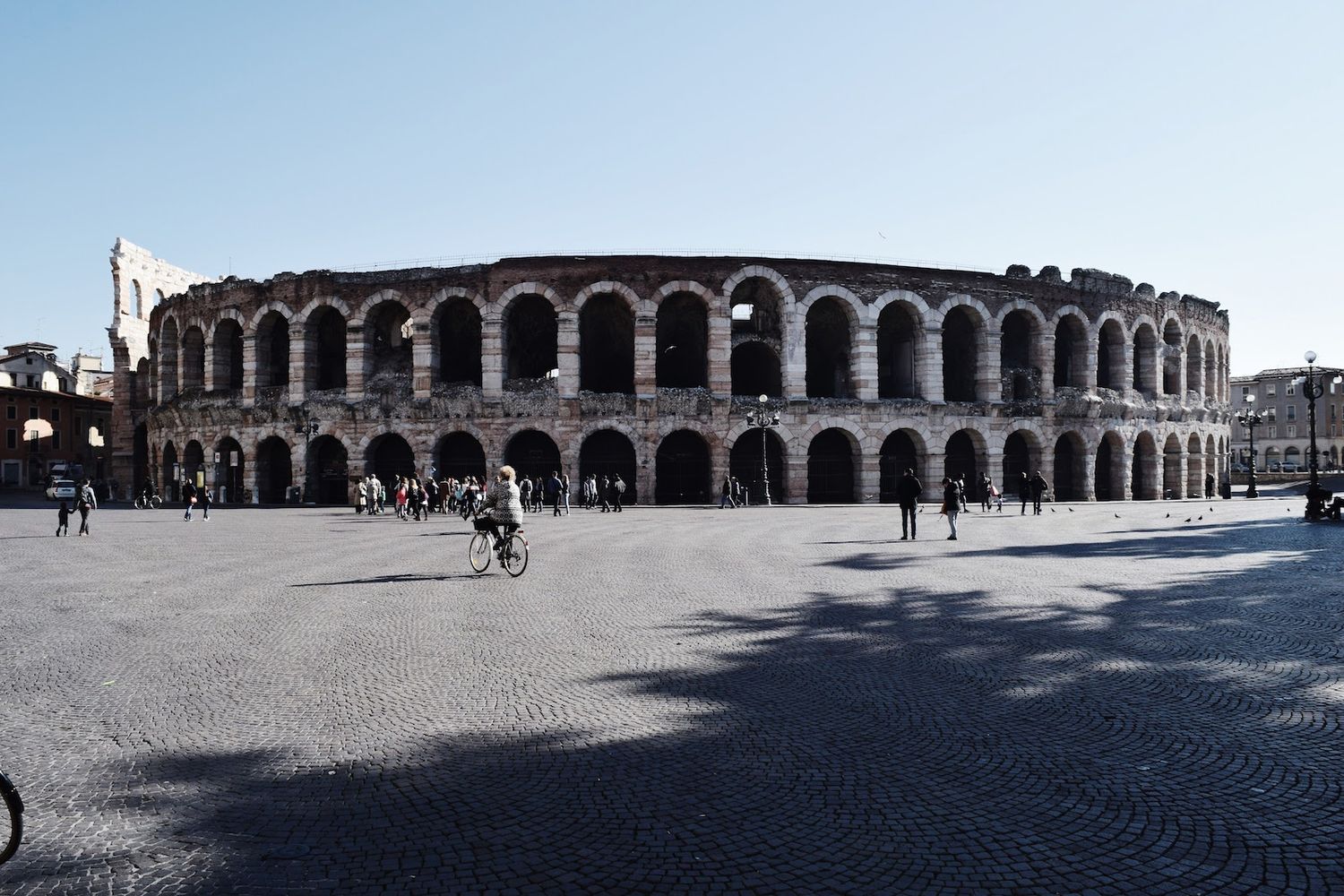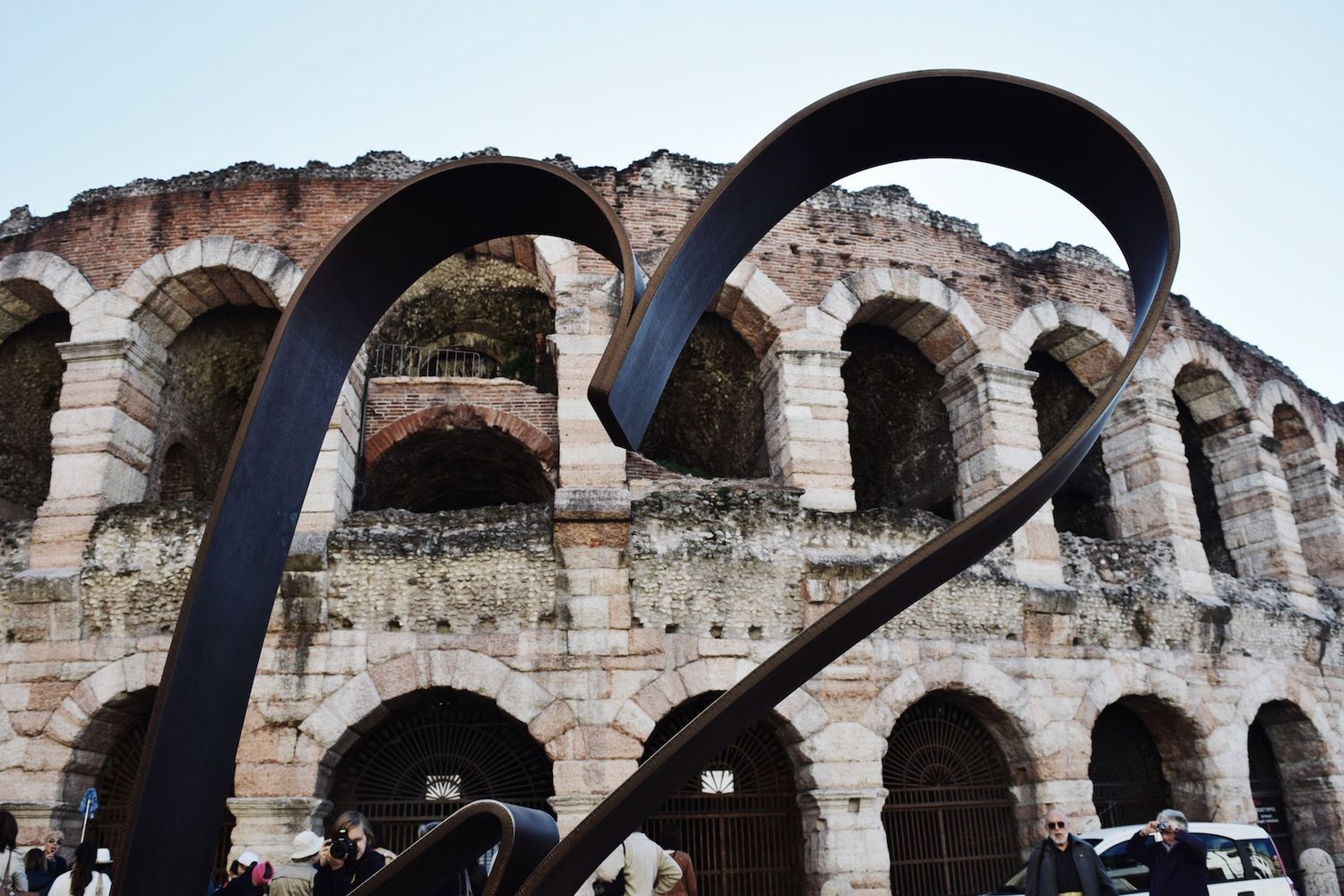 Piazza delle Erbe
I wandered into the Piazza delle Erbe and discovered a lovely market. The square has many white romanesque sculptures lining the architecture and a beautiful fountain at its center.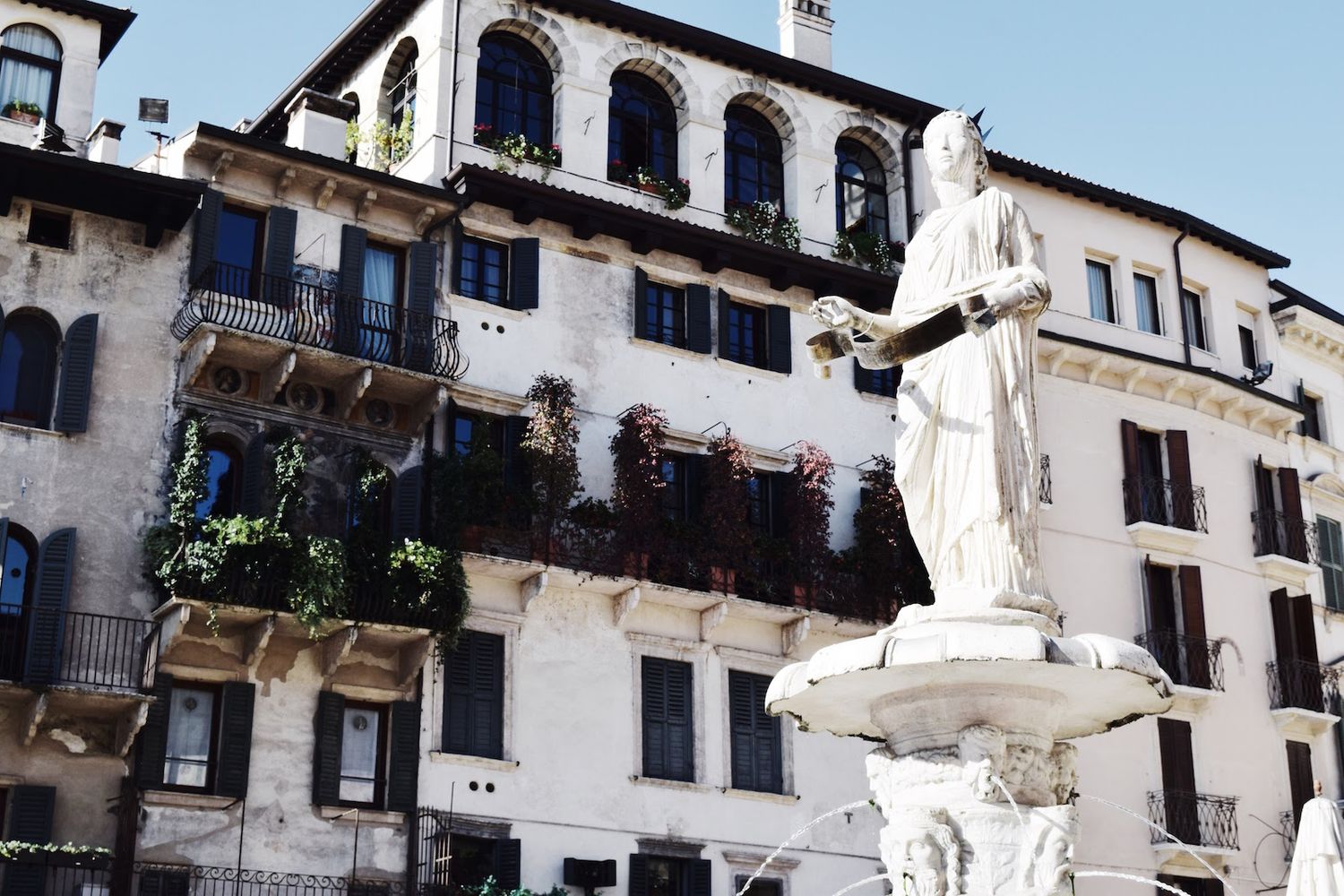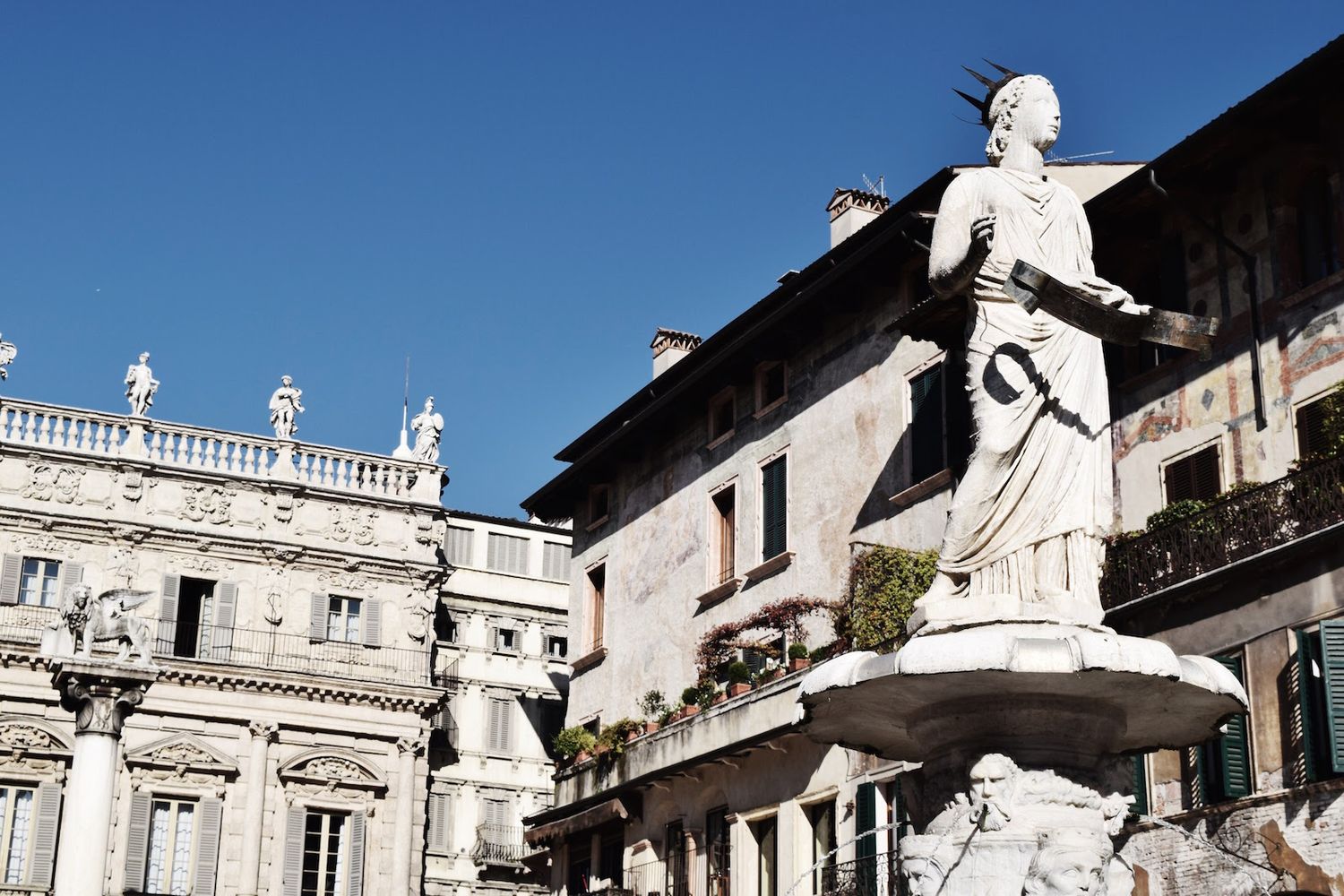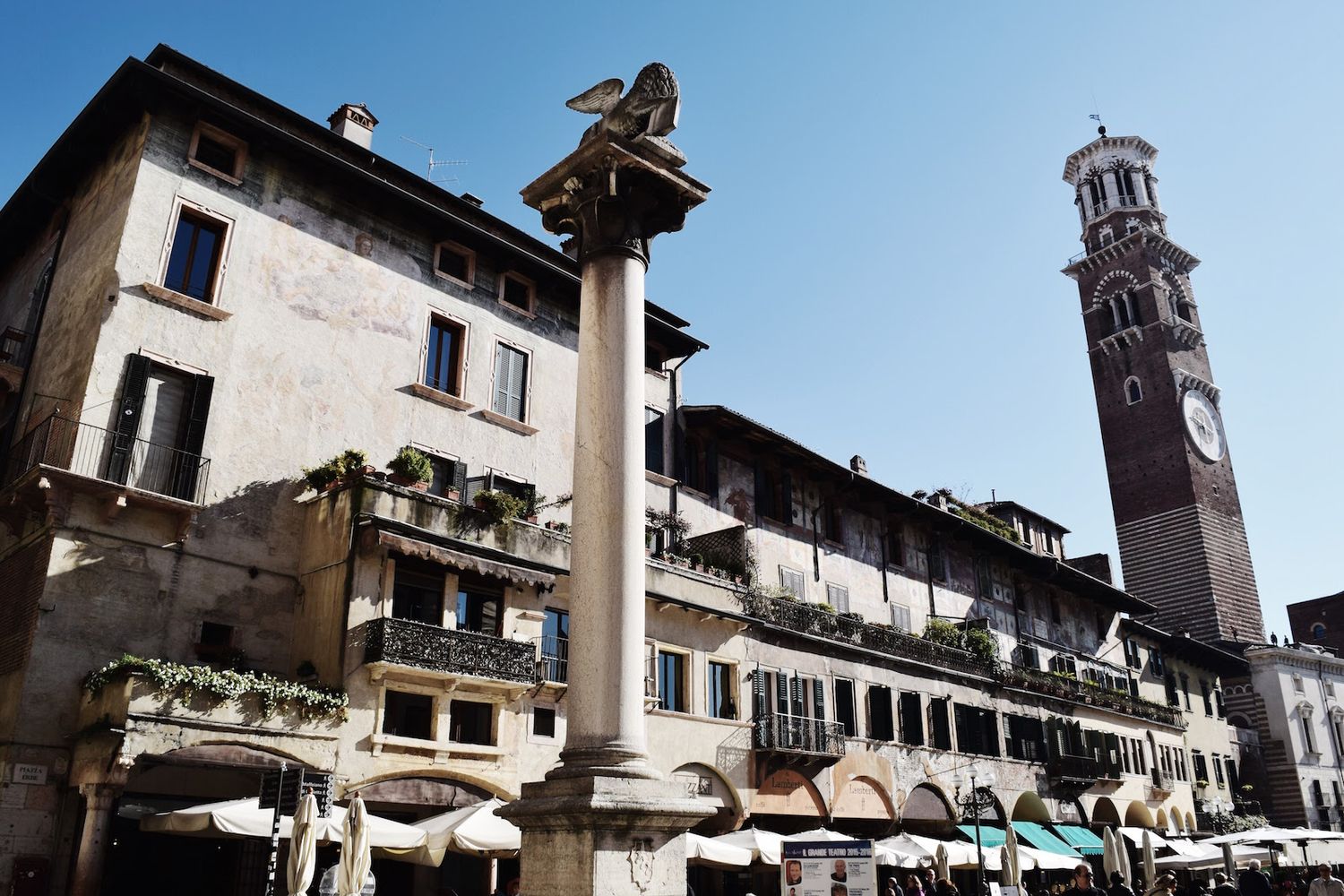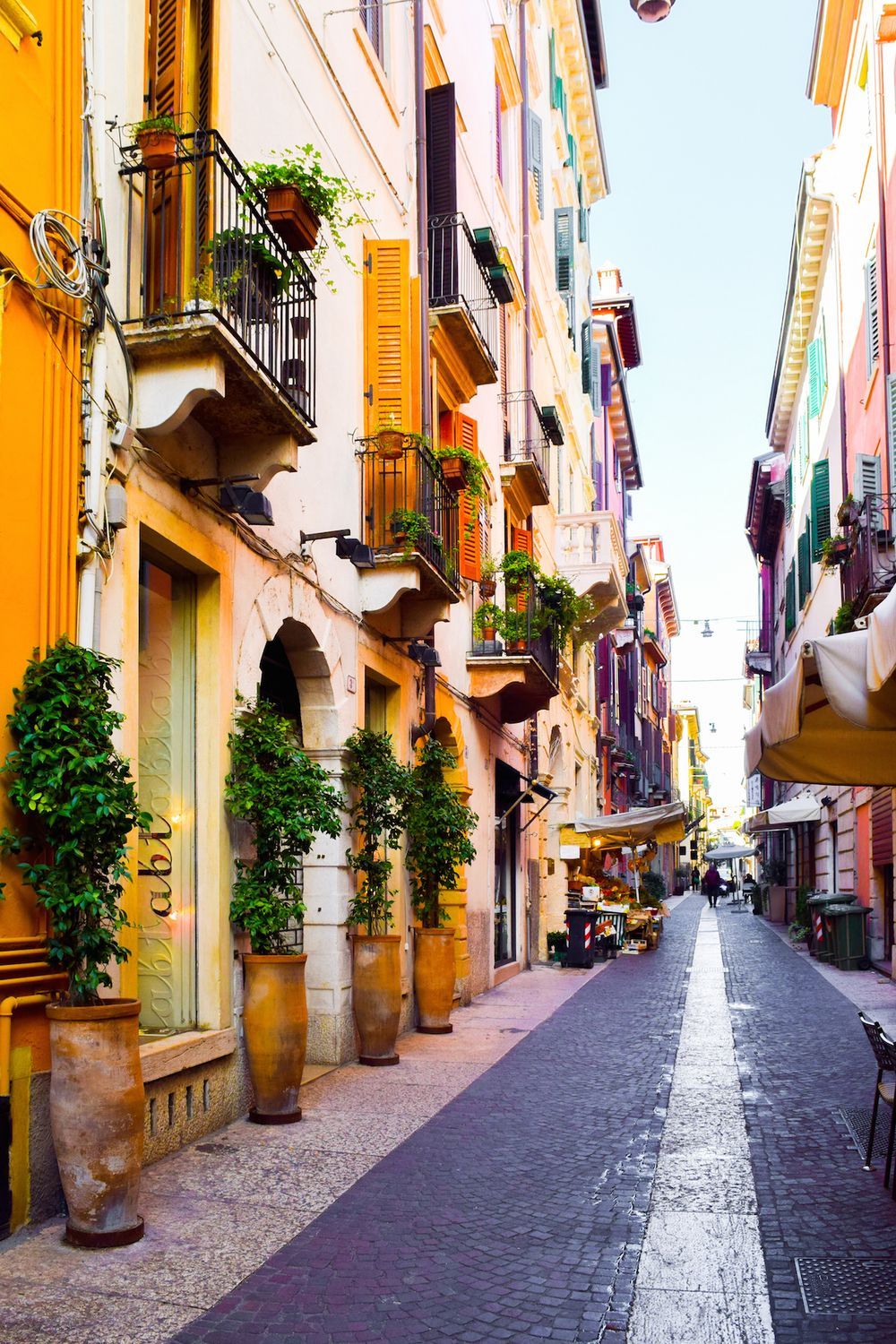 Get Lost in the Amazing Italian Architecture!