Turin is a stunning Italian city at the foot of the Alps. Here are the best things to do in Turin, Italy if you're heading there soon!
After three days in Italy's fashion capital, I was more than ready to escape the big city. I couldn't have been more excited to attend Italy's premiere contemporary art fair, Artissima, to be held in a mid-sized city called Torino at the foot of the Italian alps.
I headed to the Milan train station around midday, hopped on a train, and sat back to enjoy my one-hour ride west.
Shortly after boarding, a couple asked if I could change seats with them so that they could sit together. I didn't understand at first, so I responded in English, and then they translated. I said yes once I understood, and we changed seats. We started talking and they told me they were from Texas, on a religious tour of Italy. When I told them I was from New York, they laughed, saying, "We thought you were Italian and were surprised at how good your English was!" I laughed and admitted I thought the same thing, that they were Italian, even though they actually spoke Spanish to me the first time. (The languages sound so similar to me!) I assumed they first spoke in Italian. We both laughed off the silly misunderstanding.
I headed straight to my apartment upon arrival in the city. Turin is known for its beautiful view of the Alps which you can see at a distance on a clear day – and sure enough, I could see them just over the orange rooftops from my balcony! That afternoon, I discovered the tiny cobblestone streets are wonderfully easy to get lost in and as in all of Italy, the food was absolutely delicious! I actually didn't make a reservation that Saturday night for dinner and unfortunately, every restaurant was at capacity, so be sure to reserve ahead of time if you go to Turin on a weekend. Any other night, I was able to walk into a restaurant without a reservation. What made the trip special was how the city streets were adorned with beautiful decorative lights between the buildings in early November! Colorful words and constellation outlines beautifully lit up the buildings at night for the holiday season.
Museo Carceri Le Nuove
Museo Carceri Le Nuove is a 19th-century prison that was converted into a torcher chamber by the Nazis and later used as an air raid shelter. Despite all this, there's a beautiful chapel to see inside.
Piazza San Carlo
I came across the beautiful Chiesa di Santa Cristina church by chance while walking through the stunning plaza Piazza San Carlo. Designed in the Baroque style and completed in 1639, the twin structures of this church are stunning to see in person with their cool blue tones and intricate façades.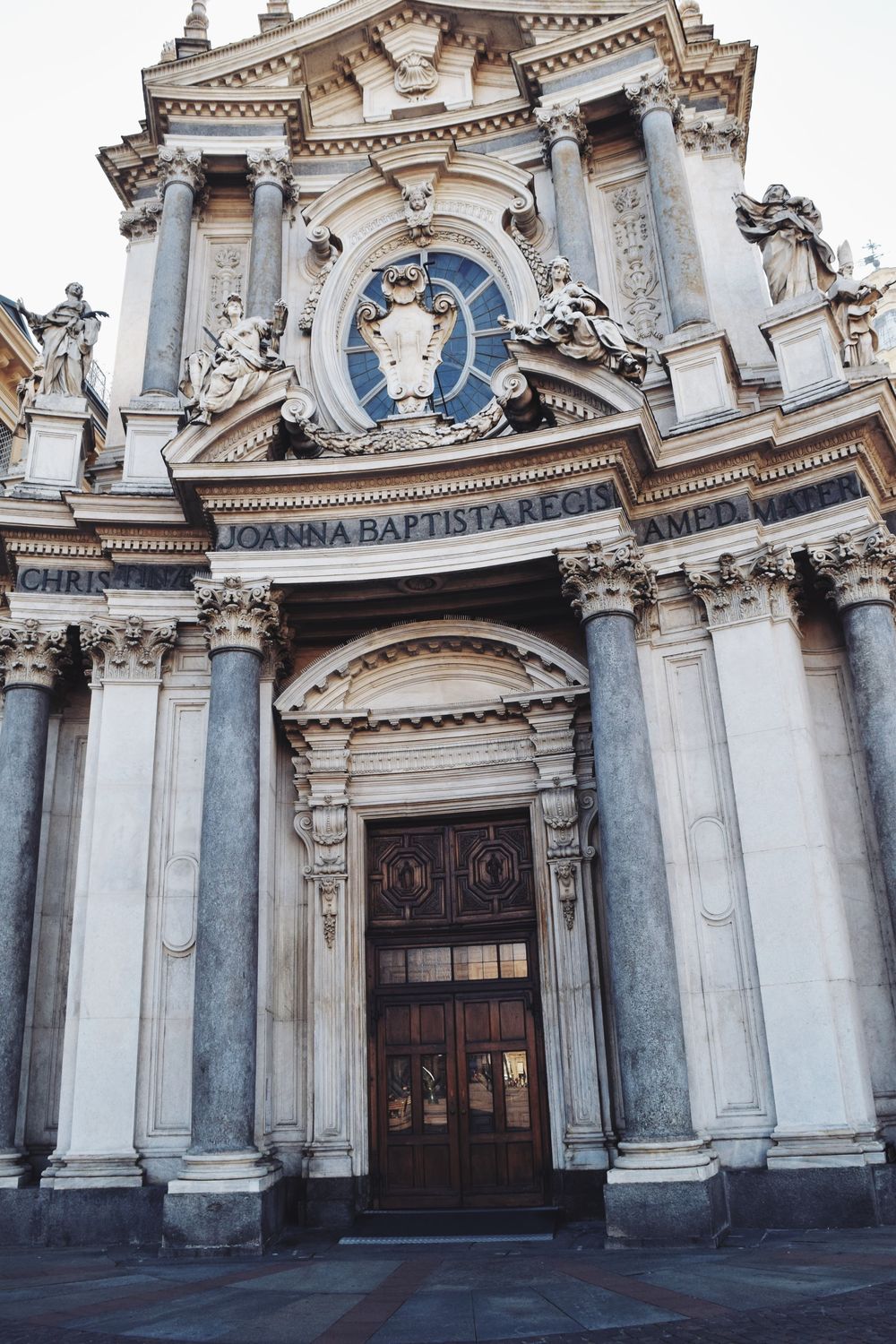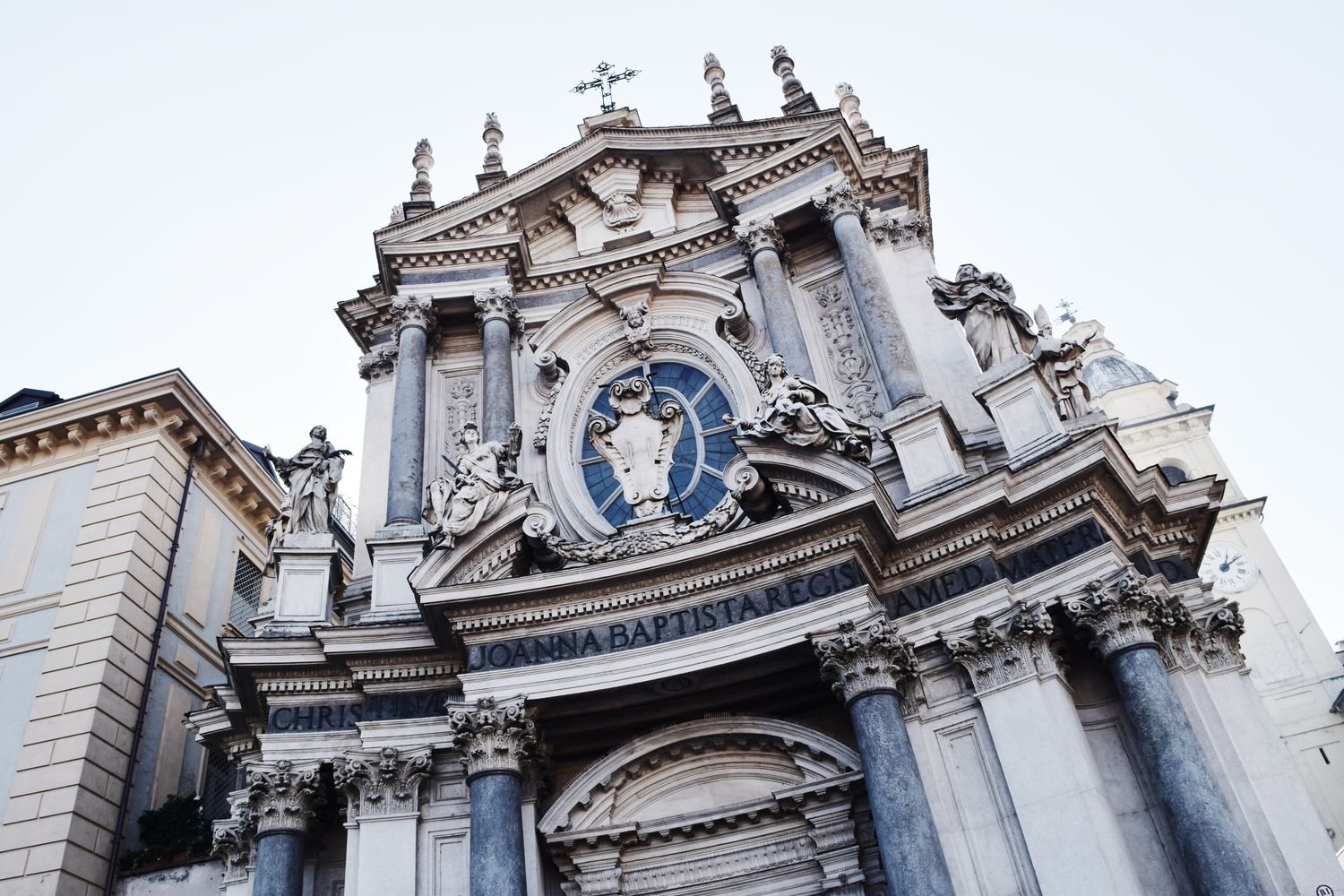 Mole Antonelliana
The Mole Antonelliana is a grandiose 19th-century building with a 120-meter tall dome where you can see over all of Torino.
National Cinema Museum
Italy's National Cinema Museum is found in Turin! The Museo Nazionale del Cinema lets you learn all about Italy's illustrious filmmaking past.
Cheap Eats
There are several spots to eat cheaply in Milano. Try Eataly or the sandwich hot spot Accademia del Panino.
Eat at One of the Many Amazing Restaurants
Turin is full of amazing Italian food restaurants.
Da Michele 1922 is a classic Piedmontese restaurant for traditional dishes.
La Taverna Dei Mercanti is a home-cooking style restaurant with a rustic stone interior and warm atmosphere.
Tre Galline is a traditional Turin restaurant serving veal dishes and specialty Italian meats. Go here for classic Piedmontese food.
L'Enoteca is a Turin wine bar.