The Stereo Café is located one floor above the men's clothing and accessory store Stereo MUC, in the northern Alstadt district of Munich. You have to walk into the store and take a staircase on the right-hand side in order to get to the café. From there, the floor-to-ceiling windows provide a lovely view of an exterior wall of the Residenz München.
With turquoise velvet couches lining the wall, porcelain cups of sugar resting atop the tables, and a delightful view, Stereo Café was one of my favorite places to dine in Munich. I had a quick breakfast there before beginning my Saturday. Get there early as this place fills up fast!
Entrance
Interior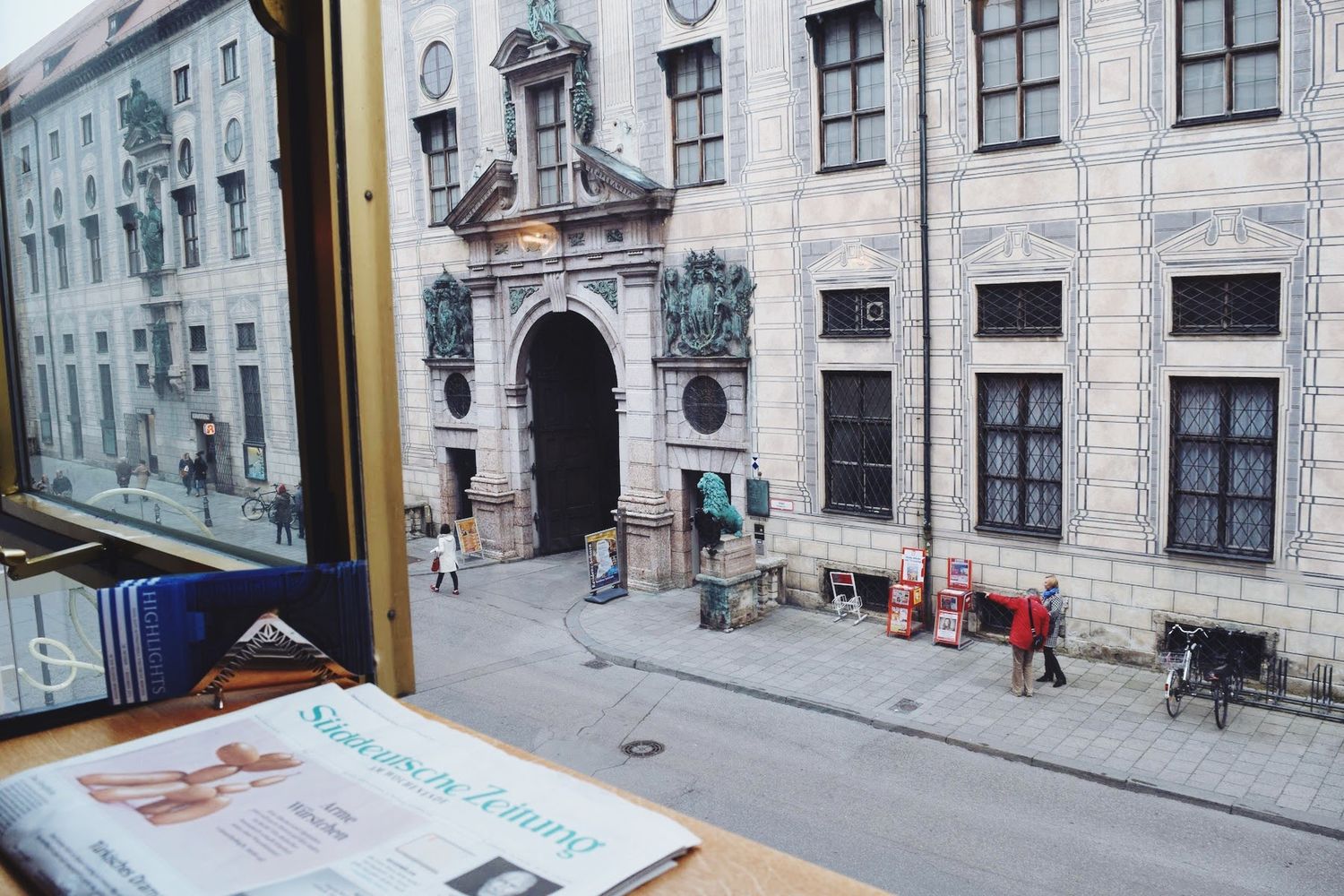 Menu
Food
I ordered a latte and the Bircher Müsli… both were high-quality and delicious!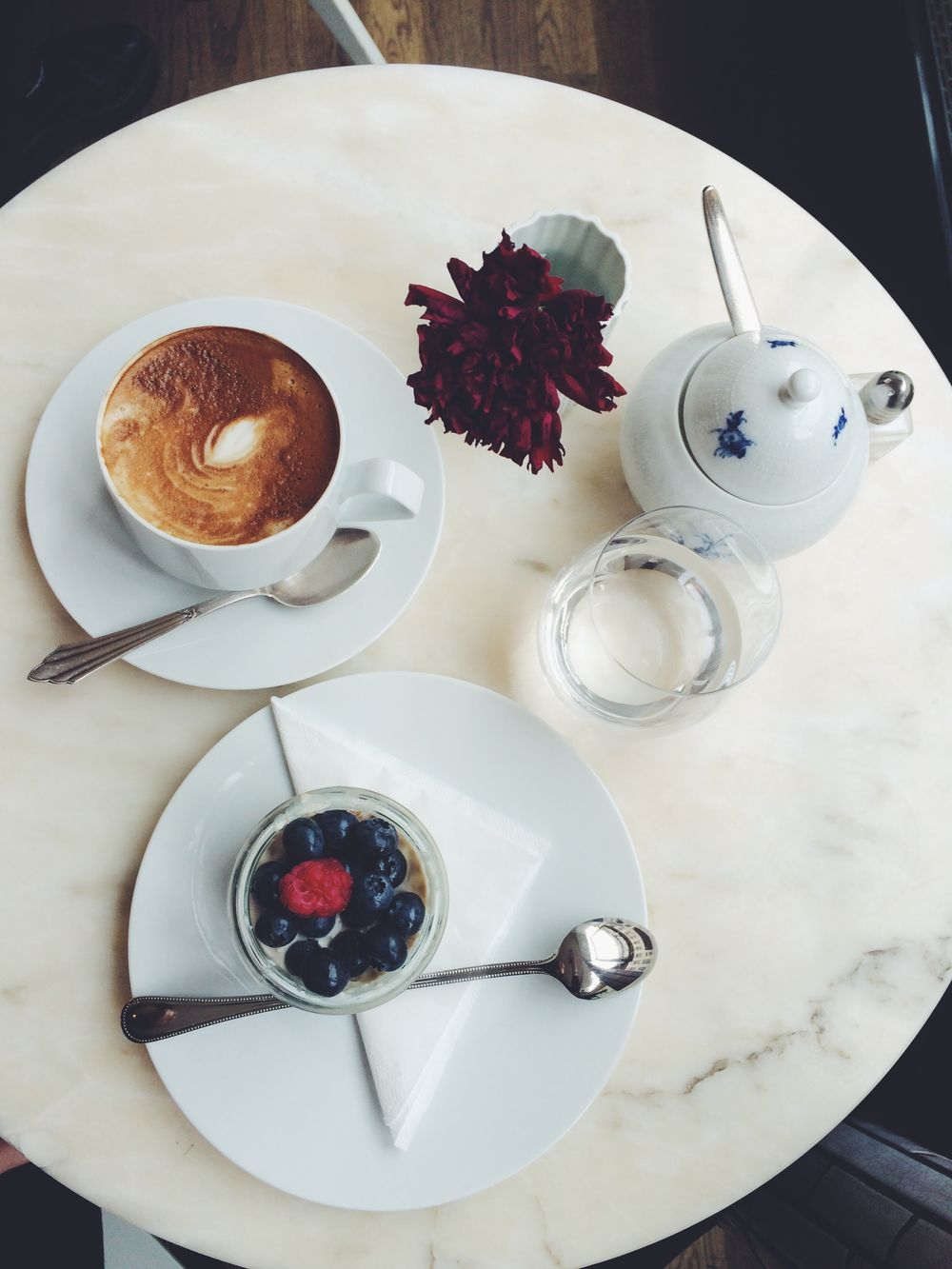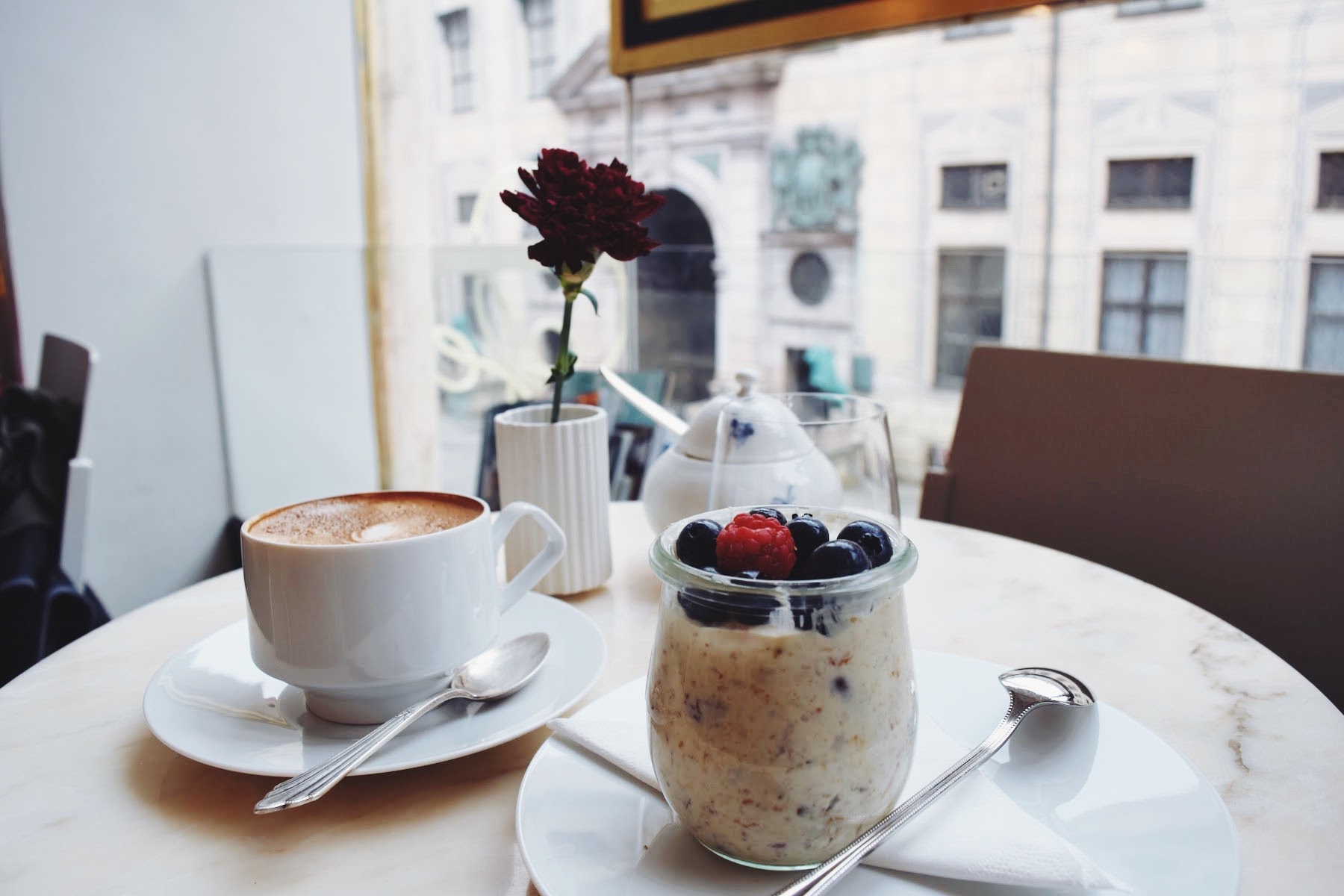 Apparently there is a sundeck patio in the back of the restaurant which sadly I didn't realize until after I left, so please check it out for me if you go!
Stereo Café
Residenzstraße 25
80333 München, Germany