Heading to Paris and want to visit the famous Sézane Paris store? Here's everything to know about visiting one of the boutiques this trendy brand operates.
Sézane Brand History
I love a good female entrepreneurship story and the Sézane Paris story is exactly that. Fashion brands are often established in the real world before taking their presence online. In 2008, Morgane Sezalory took the opposite approach and dared to create France's first online-only ready-to-wear fashion label.
She called it Sézane. Sezalory had previously sold vintage clothing on eBay and knew the market for women's fashion, shoppable online, was there. E-commerce was still a nascent business but catching on rapidly.
While Sézane's popularity likely grew through word of mouth, it also got a big boost from the online communities brewing in the early 2010s: Facebook and Instagram. Before long, celebrities, locals, and tourists alike were clamoring to get their hands on the latest Sézane fashions.
The First Sézane Store
After routinely selling out her most popular items, Sezalory decided to open the brand's first physical flagship location in central Paris. She didn't open a typical retail shop, however, but rather a shoppable appartement, complete with plush seating, coffee table books, and even a coffee machine.
What to Buy at Sézane
If you're traveling to Paris and want to know what to buy at this beloved French fashion boutique, then here are my tips.
Clothing
Sézane sells affordable contemporary fashion so clothing is the most obvious choice for what to buy at Sézane! I love Sézane's cashmere sweaters in fall/winter, and their feminine, flowing dresses in the spring/summer.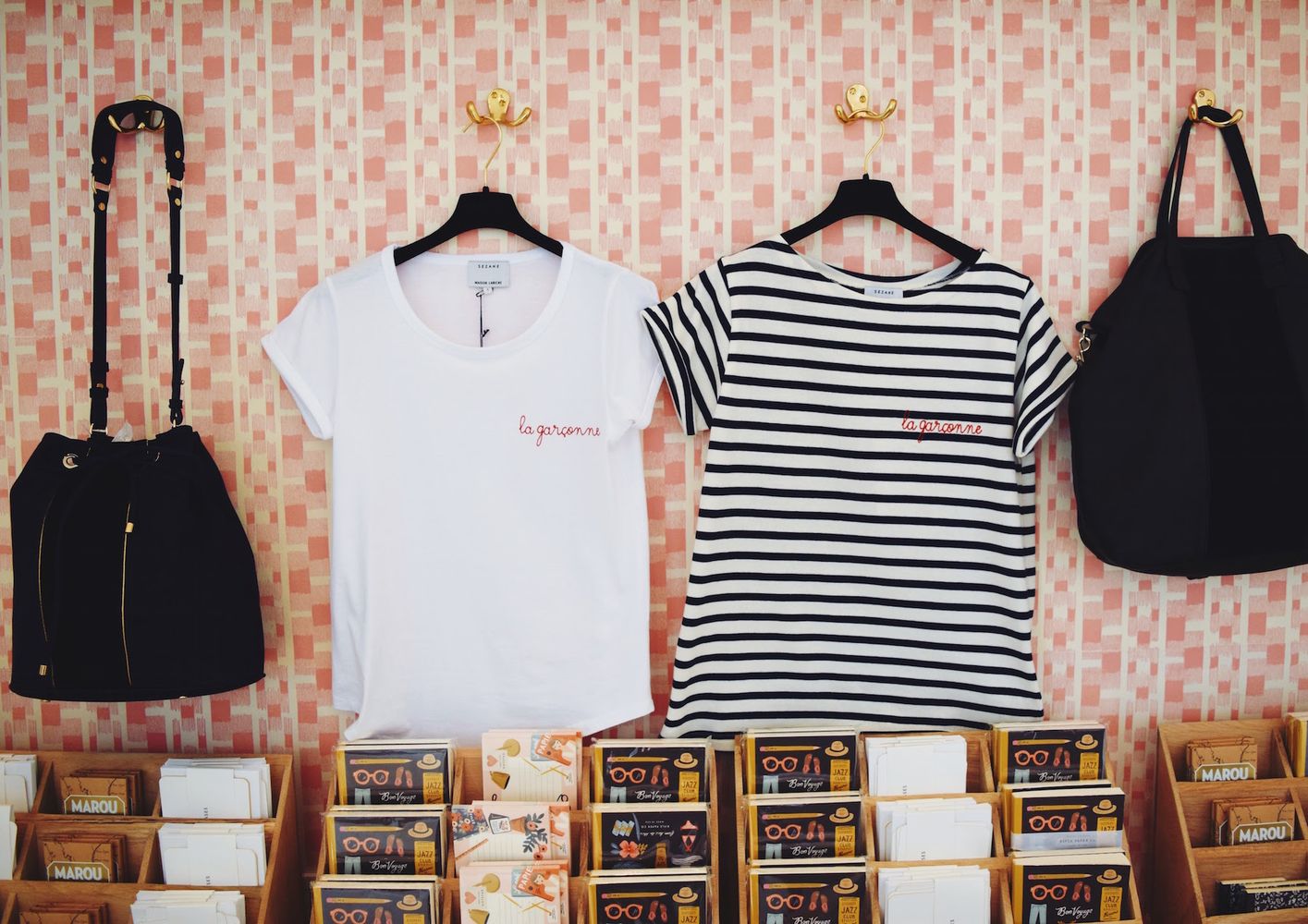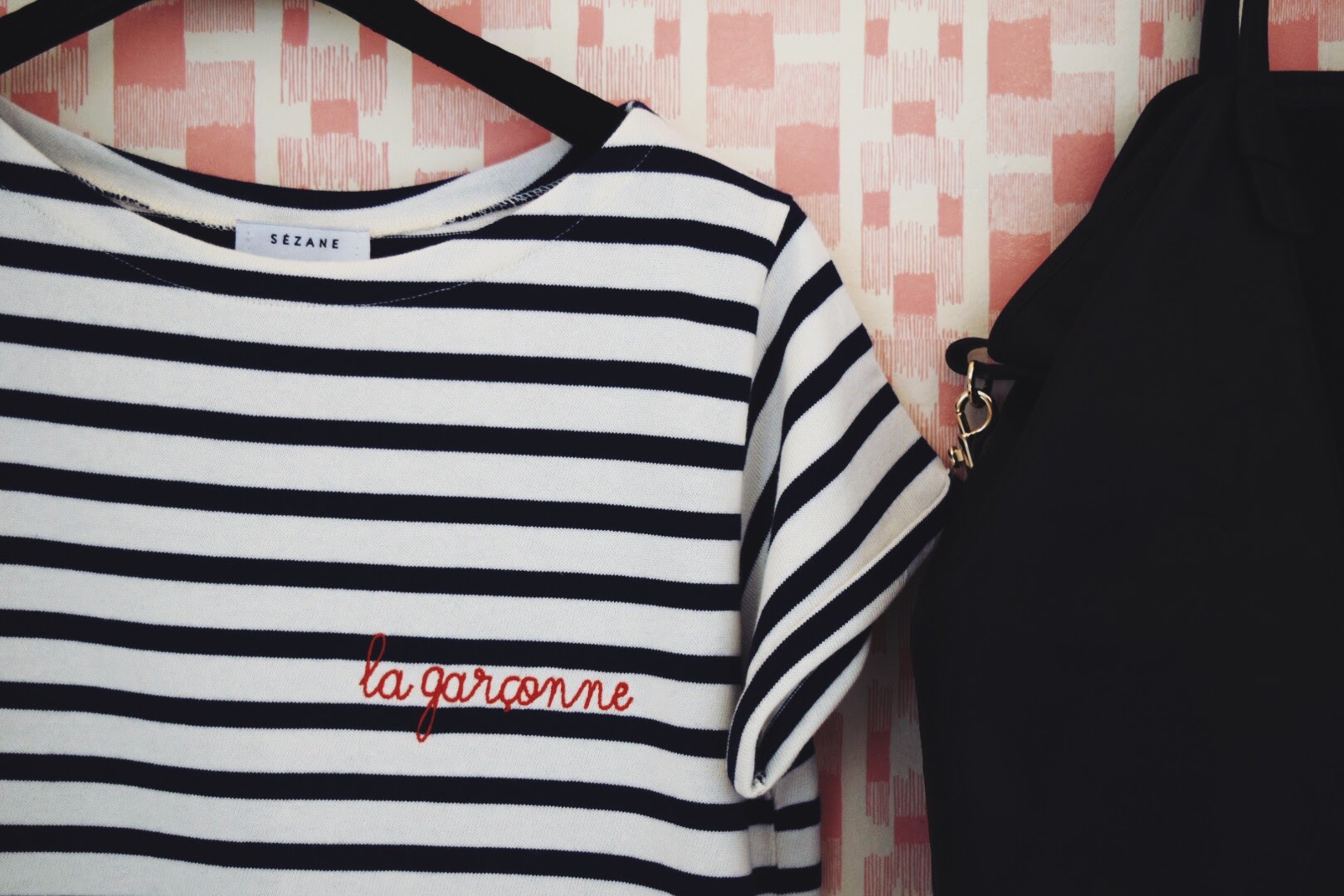 Shoes
Sézane has an amazing collection of shoes for sale. I love their ballet flats, suede boots, espadrilles, and sneakers!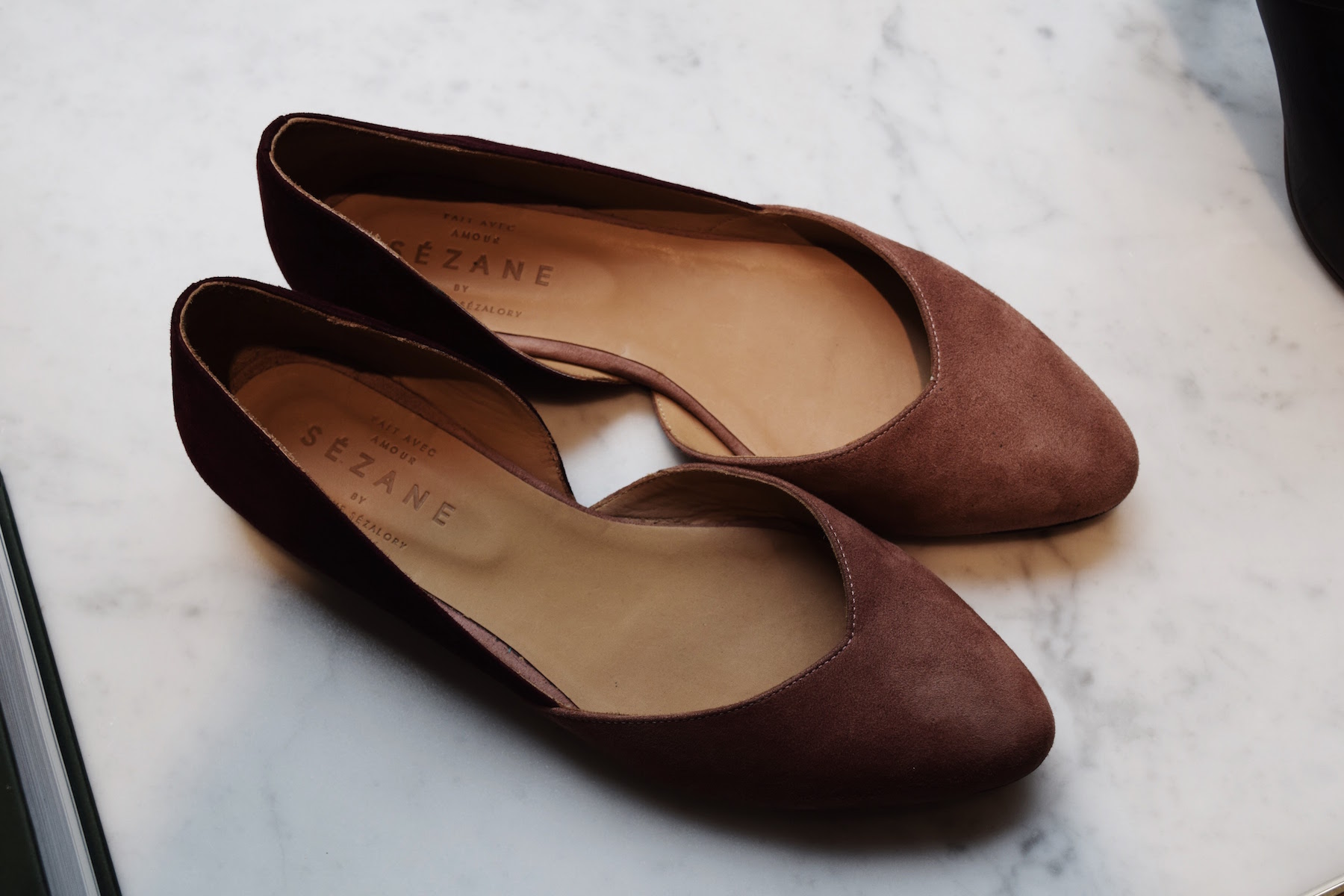 Leather Goods
Sézane sells small leather goods like pouches and wallets. They also have a line of simple leather handbags which are great for everyday use.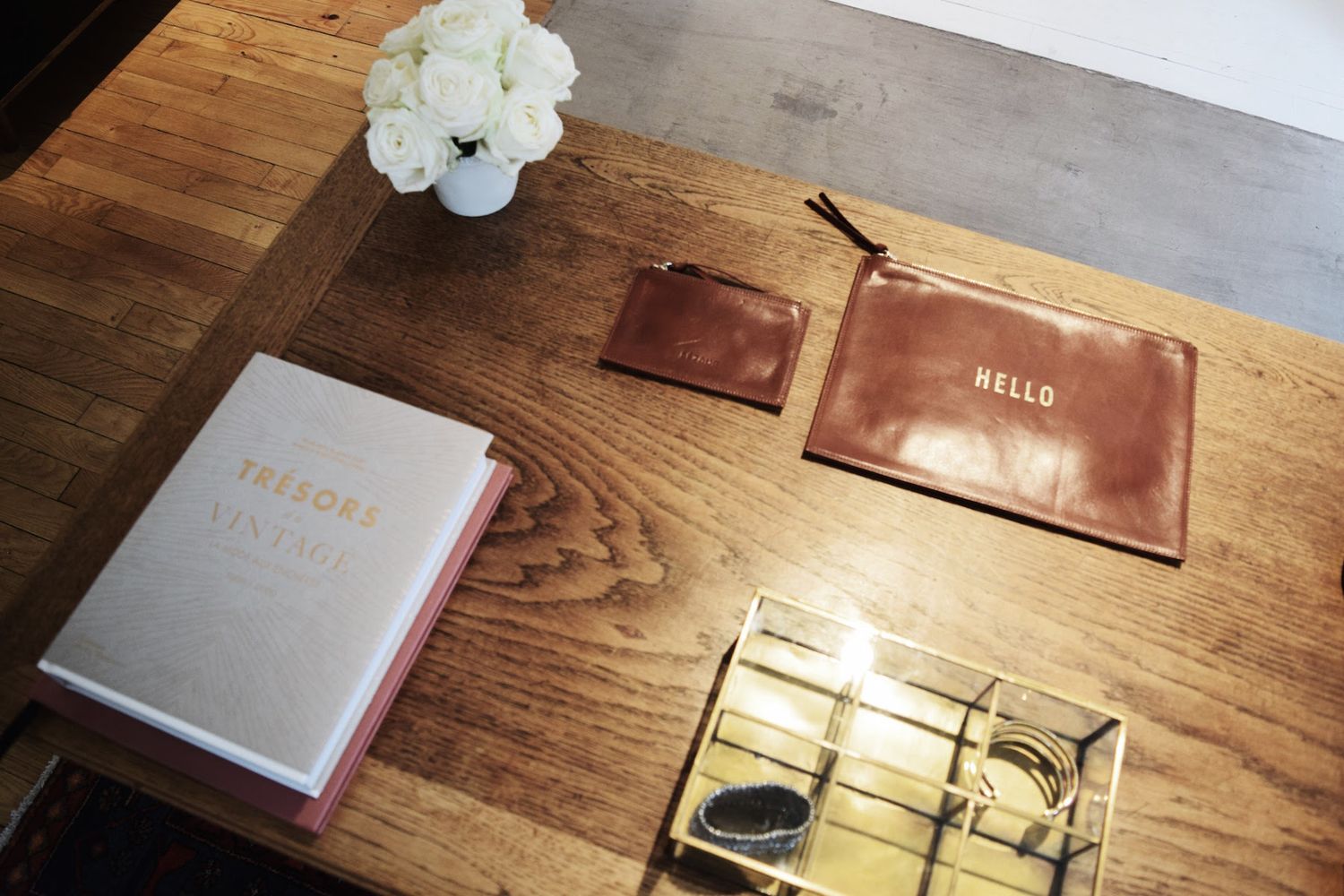 Stationary
Sézane also sells stationary, journals, and some home goods like candles if you want to pick up something quirky and unique.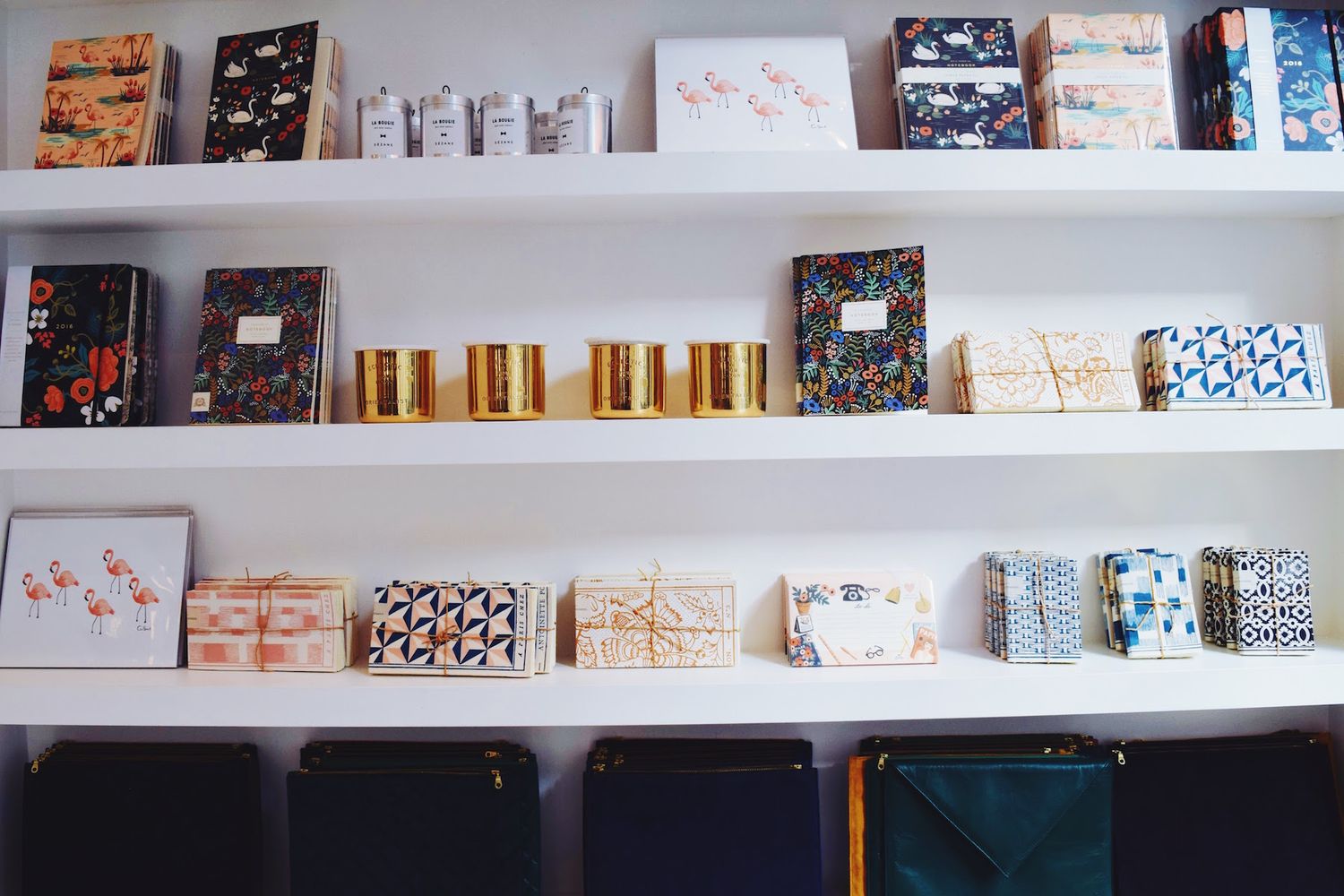 Best Sézane Stores in Paris
Since the brand has continued to grow, more stores have opened up. There are now stores in Paris, New York, Boston, San Francisco, Los Angeles, Bordeaux, Lille, Aix-en-Provence, and London!
Here are some tips for which Sézane store to visit in Paris. There are currently 5 standalone Sézane stores in Paris for women.
Here are the best Sézane stores in Paris in order of my preference for shopping at them!
The Grand Appartement Paris (17) – Biggest Store
The Grand Appartement Sézane store is located in the Batignolles district of Paris, which is a trendy area for wealthy Parisian families. It's the largest Sézane store in Paris by square footage so you've got plenty of room to explore and the product selection is vast. However, it's definitely a little far out of the way if you're not staying in the area. It's up in the 17th arrondissement.
The Paris (2) Appartement – Most Central Store
The Paris Appartement Sézane store in the 2nd arrondissement is the most central store in Paris. It's where the first Sézane apartment-store opened many years ago and the one most people associate with the brand. Fore this reason, there's almost always a line outside. So while it's nice that the store is so central, you have to be prepared to wait in line to enter. The last time I went, I only waited around 10 to 15 minutes so it wasn't that bad!
The Paris (4) Appartement – Convenient Store
The Paris 4 Appartement Sézane store is located in the trendy Marais area of Paris, which makes it very convenient for doing other shopping the same day. If you want to visit many of the best French clothing shops at once, then this is the best Sézane store to visit so you can hit up several in one afternoon.
The Paris (7) Appartement – Left Bank Store
If you're staying on the Left Bank of Paris, then this is the Sézane Paris (7) Appartement store is the best place for you to shop. This store is the only one in Rive Gauche, so it serves quite a large area. Nevertheless, it's worth a visit if you're in the area.
The Paris (16) Petit Appartement – Smallest Store
Lastly, the smallest store and least worth a visit unless you're in the far west 16th arrondissement, is the Sézane Paris (16) Petit Appartement. This store was likely opened up to serve locals in the area, which tend to be upper class Parisian families.
There's also a large Sézane section inside Le Bon Marché if you prefer shopping at a department store. While it's a plus they're open on Sundays, the LBM Sézane store definitely does not carry the full Sézane fashion line, so you're likely missing out on a true Sézane experience!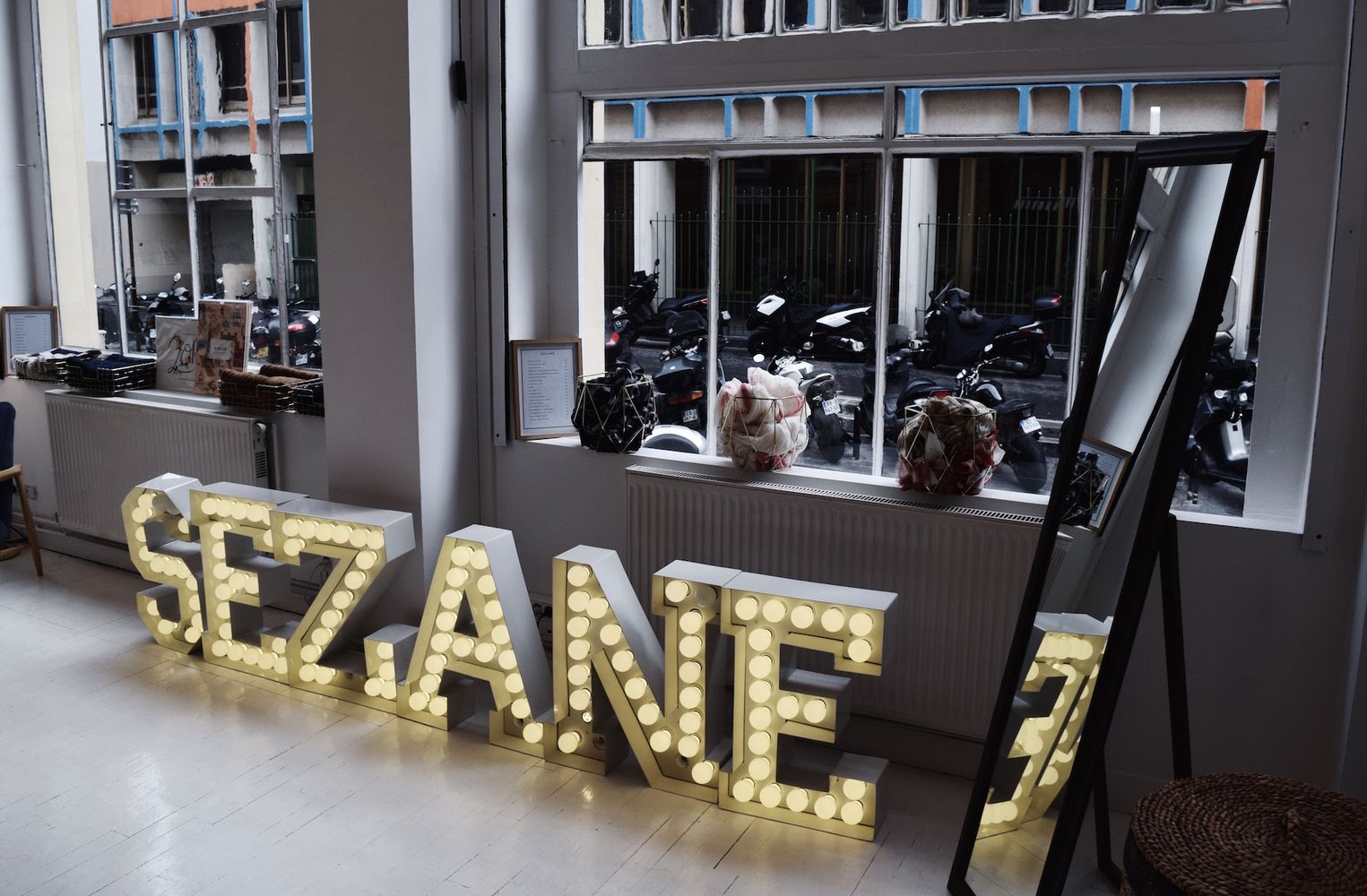 Sézane Shopping Tips
I recommend trying on Sézane clothing before you buy it. I've found their translations of sizes from French to US to be quite off!
Bring your passport if you plan to spend more than 100€ as you'll be entitled to a VAT refund which could save you around 12%.
Don't leave the country with Sézane pieces you'd like to return. They must be returned in the country where they are bought, so decide while you're in France!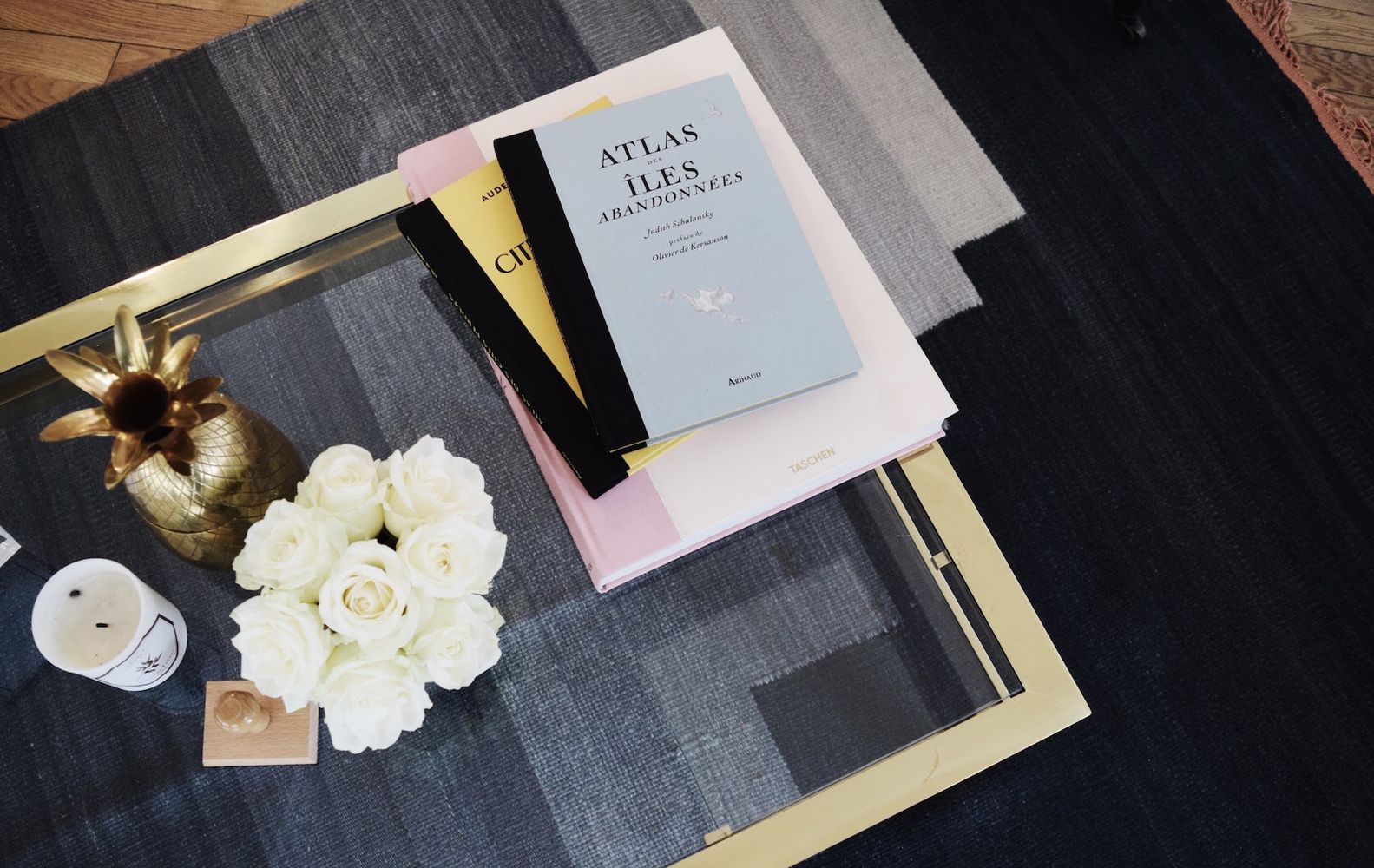 Sézane Paris for Men: the Octobre line
Sézane has a menswear line which is called "Octobre" meaning October in French. It can be bought at the Paris boutique located right next door to the central Sézane Paris store in the 2nd arrondissement, or online at Octobre-Editions.com.
The line is great for European essential clothing for men. From pants, jeans, blazers, coats, polos, knitwear, and shoes, the Octobre brand has it all for a complete men's wardrobe. 12 Rue Saint Fiacre, 75002 Paris.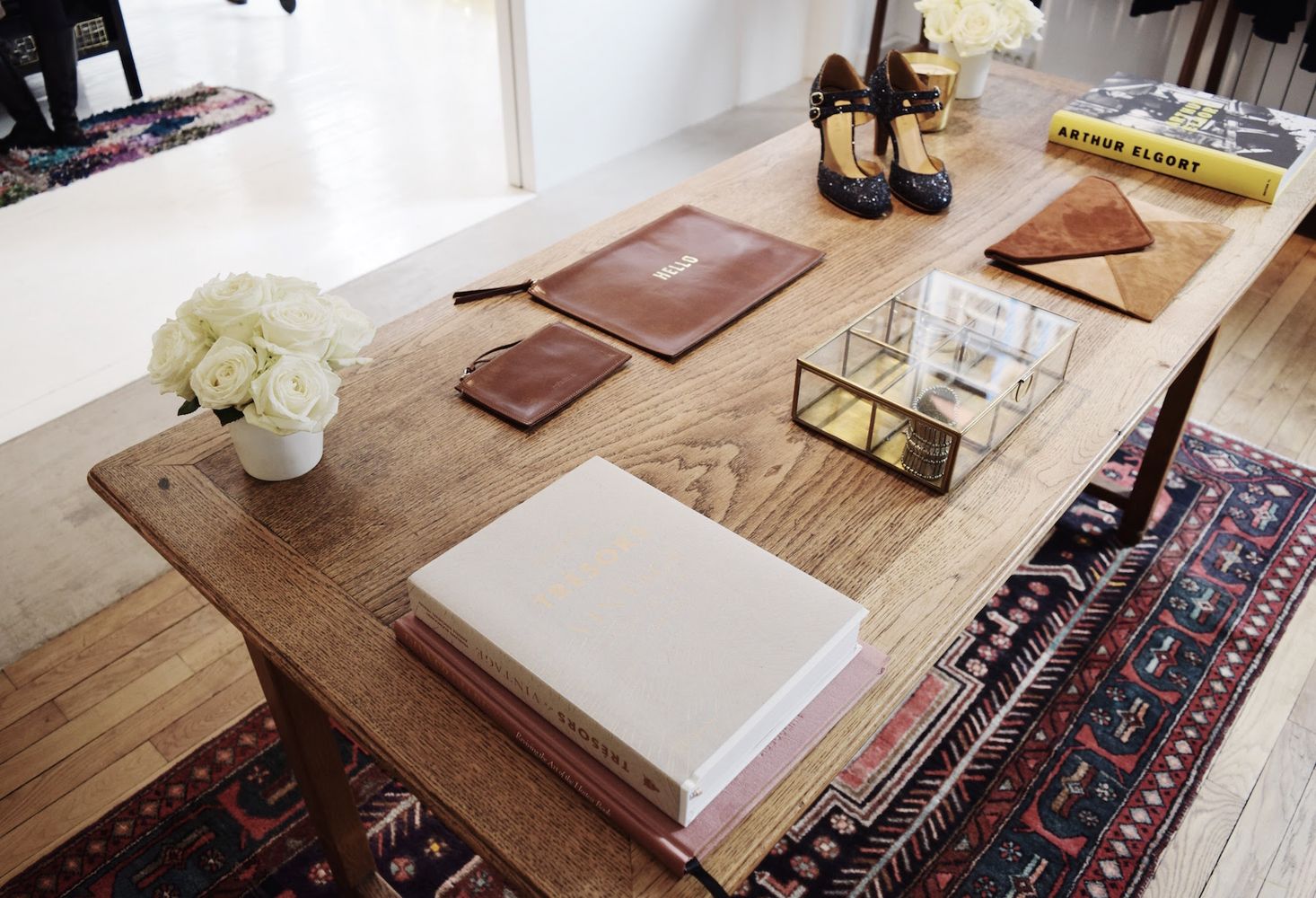 Do Parisians wear Sézane?
Absolutely! Sézane is one of the most popular French clothing brands worn by real Parisians. It isn't considered touristy at all. In fact, it's one of the most contemporary beloved companies in the city.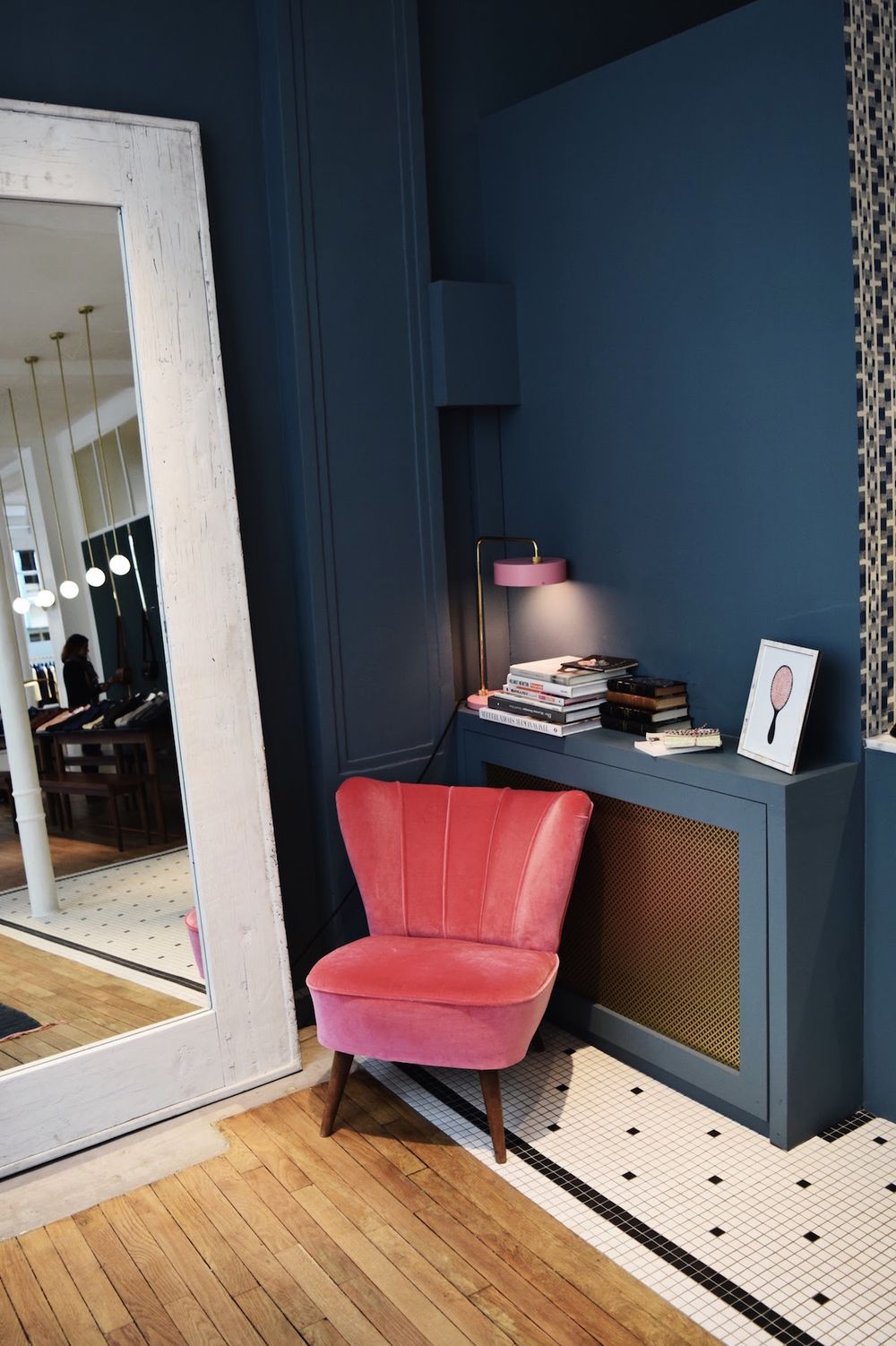 Is Sézane a Luxury Brand?
No, I would not consider Sézane to be a luxury brand, but rather an accessible luxury fashion boutique.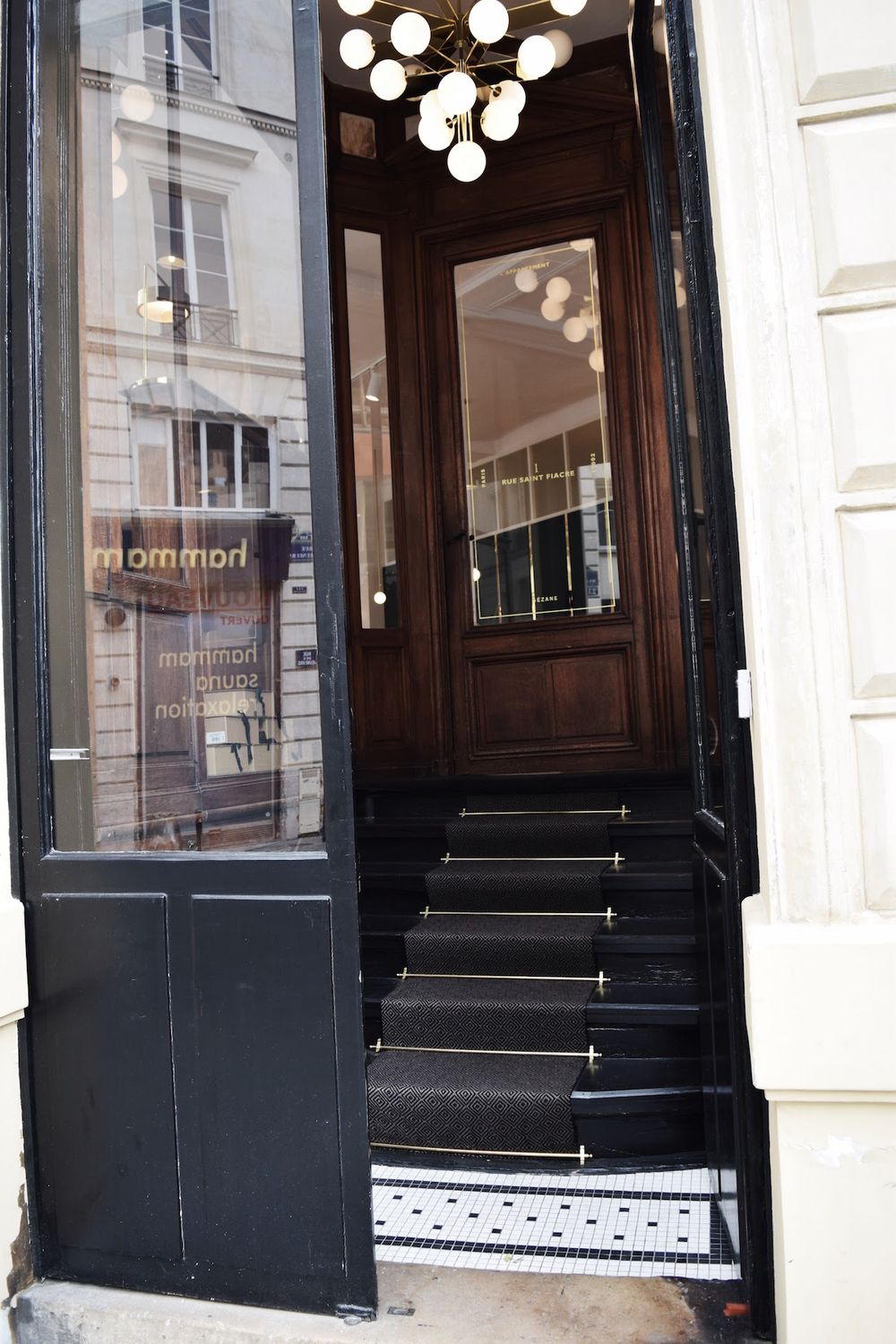 Brands Like Sézane
What are some other French fashion brands like Sézane? There are tons! You can also try the Rouje boutique, the Sandro stores, and the Isabel Marant brand (more pricey), if you want a similar fashion aesthetic to Sézane.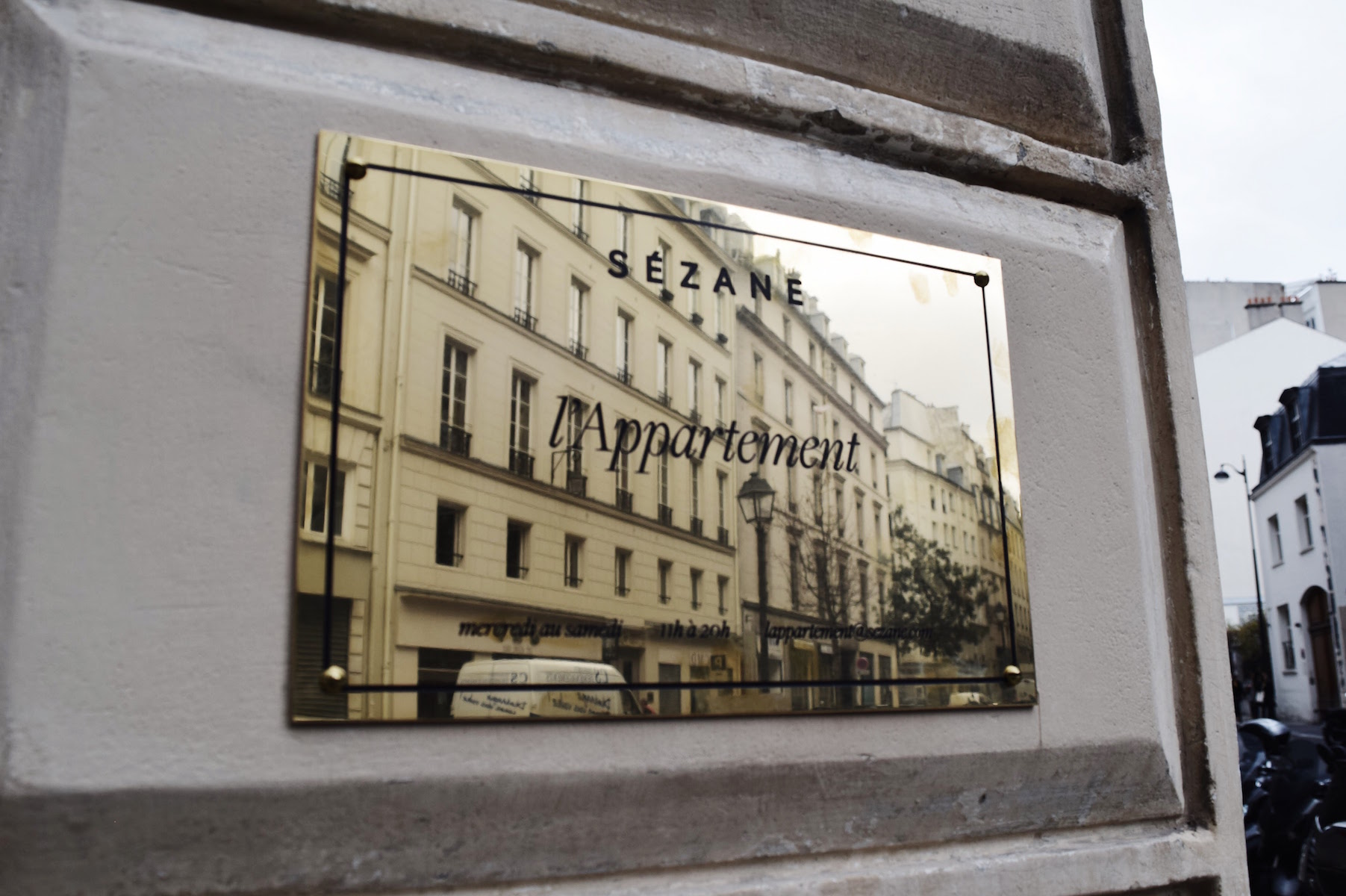 Is Sézane sold in the US?
Yes! Don't worry if you dont find what you are looking for at Sézane in Paris. You can always shop online and have the Sézane pieces you want shipped to you in the USA. There are no duties or import fees as long as you shop from the US online store.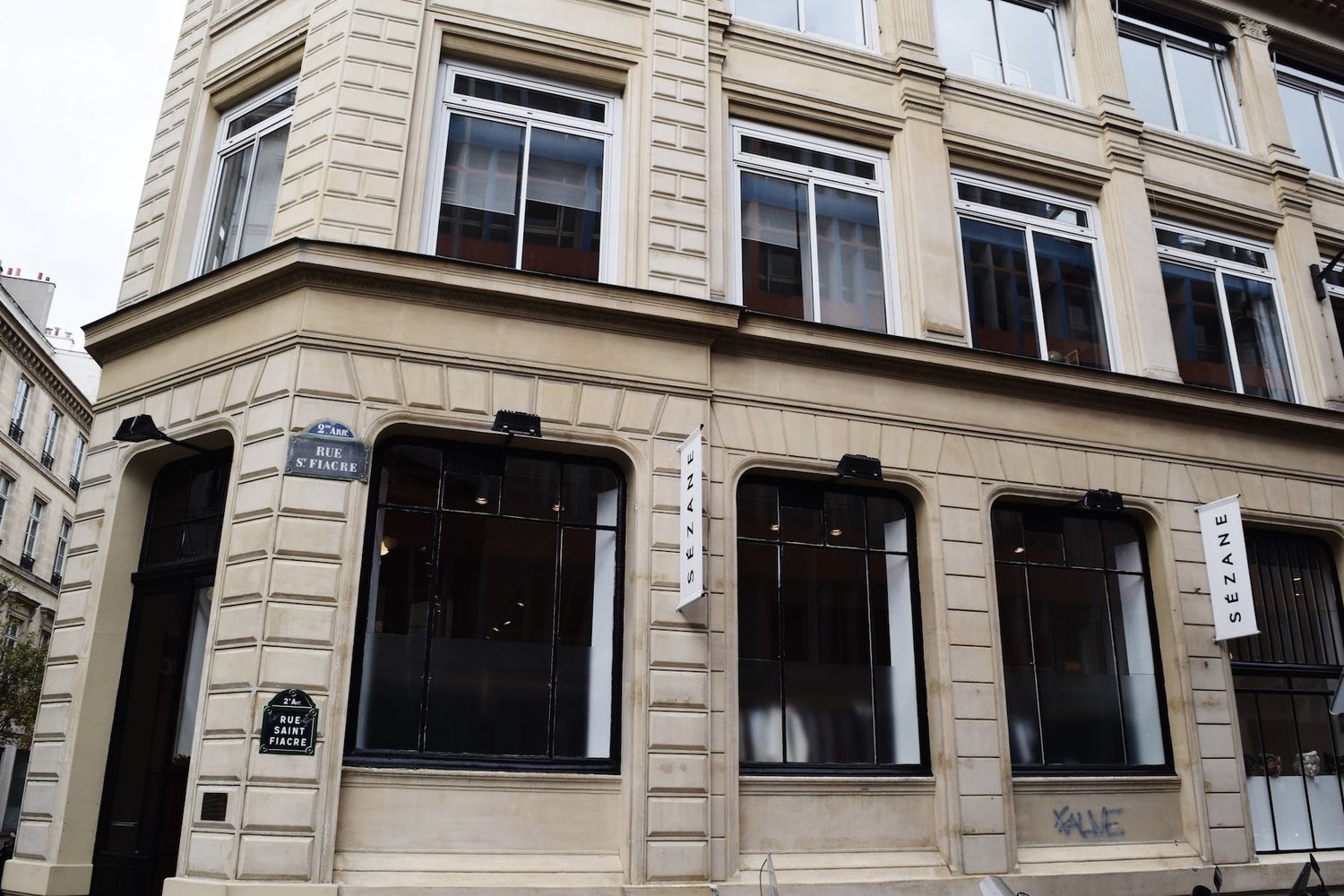 Enjoy your visit to Sézane! I hope you find what you are looking for :)