Place des Victoires is a large, circular plaza located in the 1st and 2nd arrondissements of Paris. It's just a stone's throw away from the Palais Royal and sits at the confluence of six Parisian boulevards: Rue de la Feuillade, Rue Vide Gousset, Rue d'Aboukir, Rue Étienne Marcel, Rue Croix-des-Petits-Champs, and Rue Catinat.
A statue at the center of the plaza honors King Louis XIV.
The plaza has several upscale boutiques surrounding it such as Kenzo, Maje, and Cacharel. It also leads to the adorable Place des Petits-Pères.
This is one of the best public squares in Paris you must visit!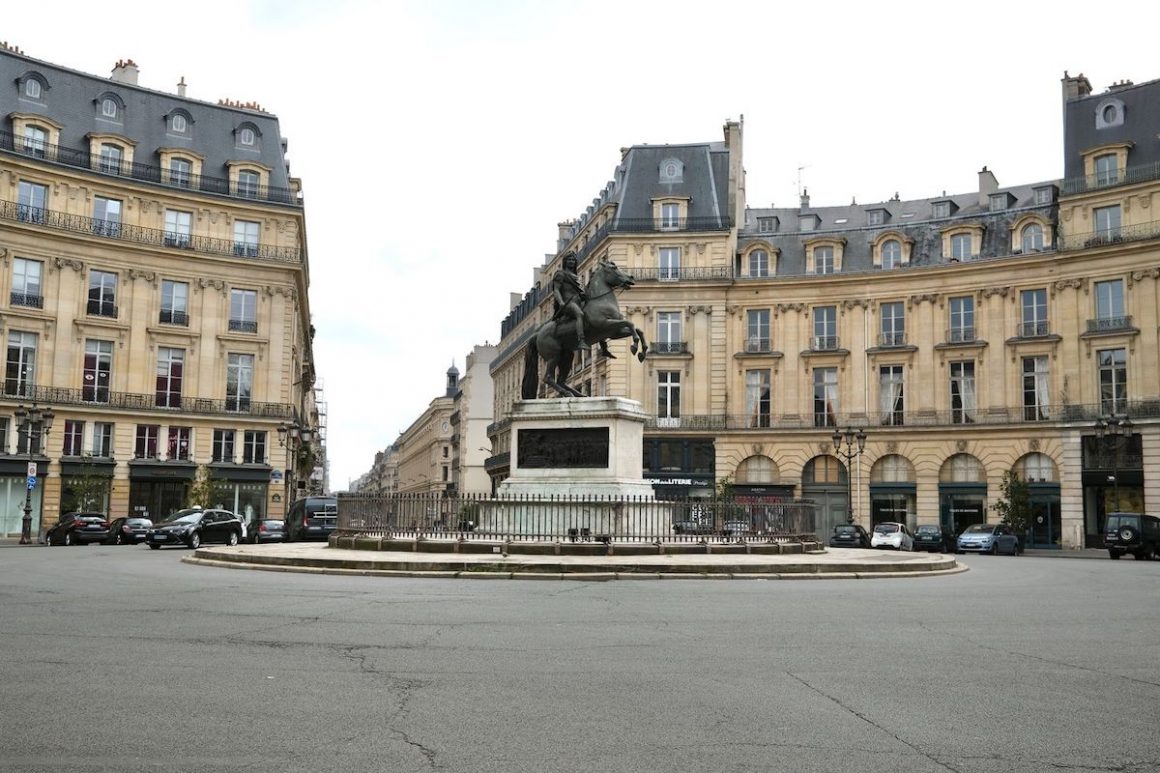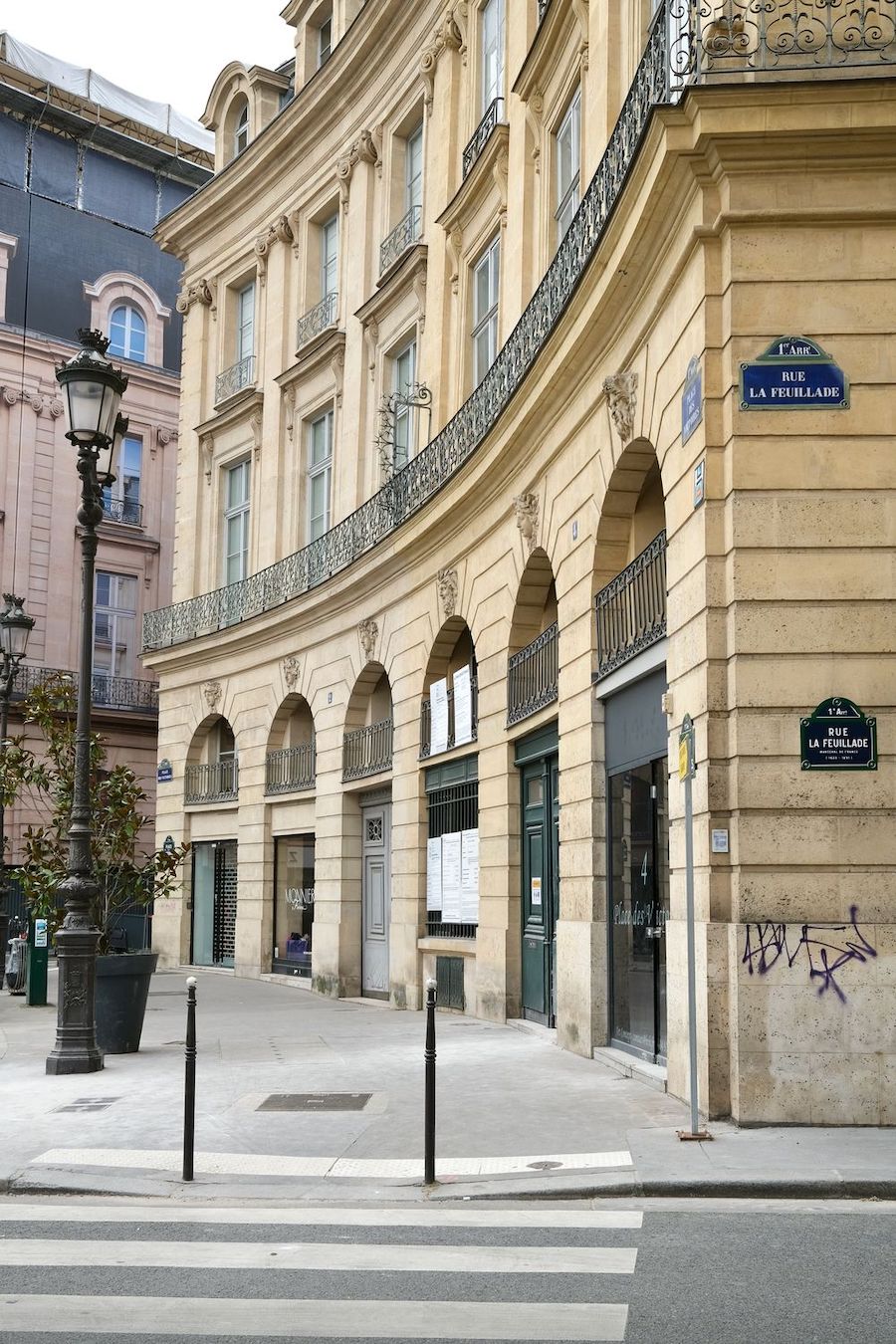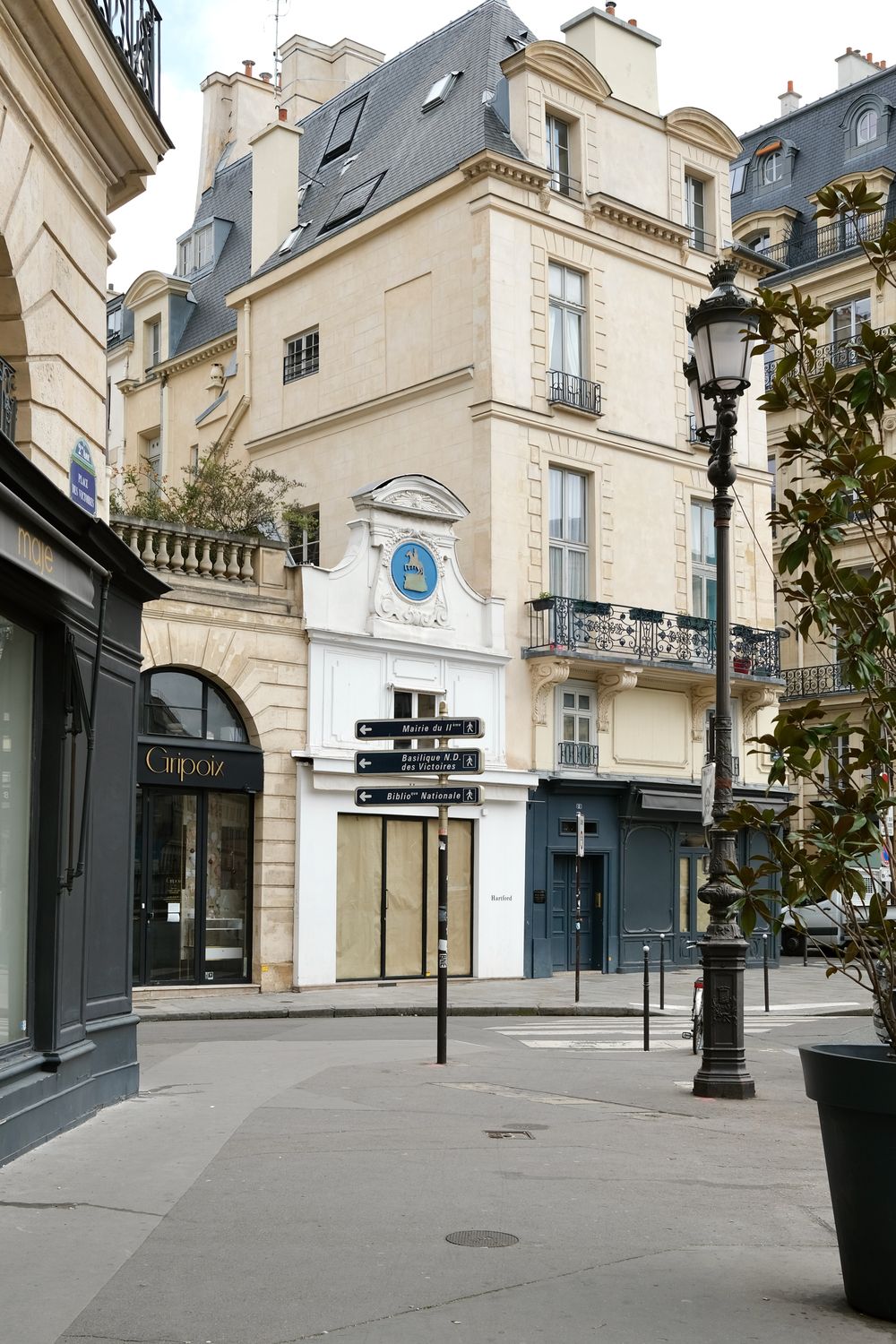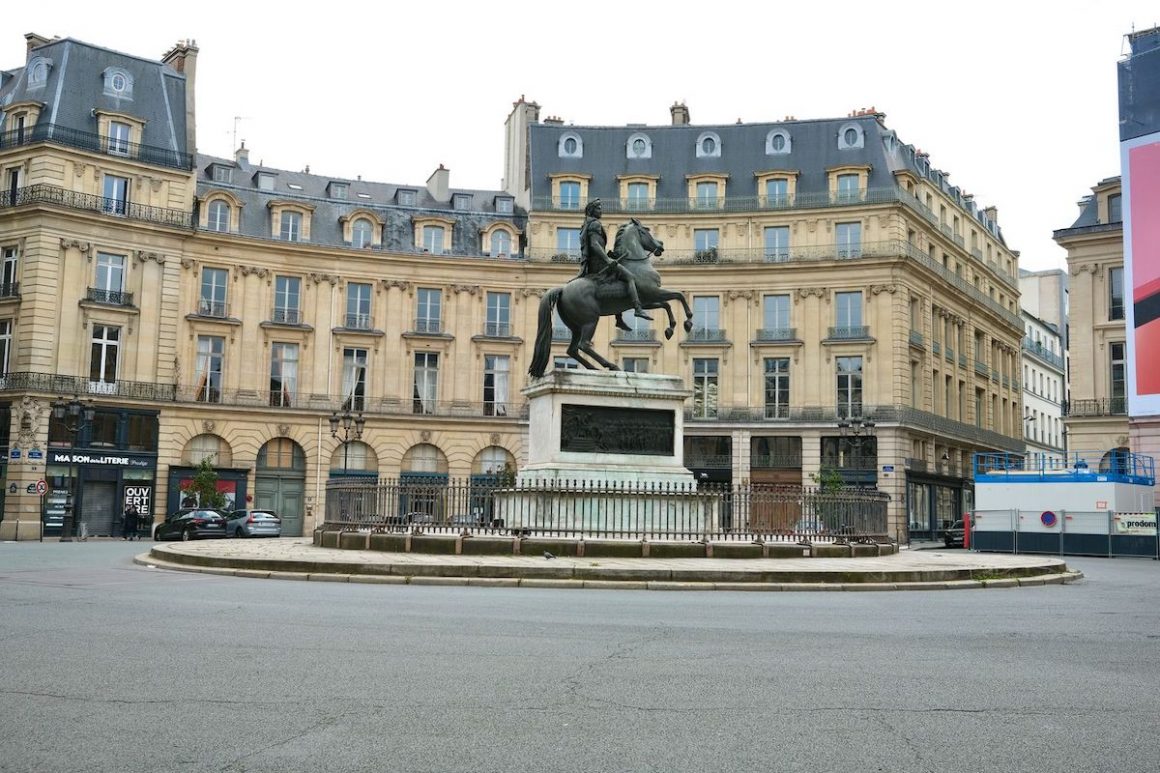 Don't miss the Place des Petits-Peres nearby!