Did you know that the Musée Marmottan Monet holds the largest collection of works by Claude Monet in the world? Over 300 impressionist paintings by the French master including his 1872 Impression, Sunrise are managed by the museum, which is located in the 16th arrondissement of Paris.
This small museum in Paris came to be after several donations. The building itself was donated by the Marmottan family to the Académie des Beaux-Arts, which opened it up as the the Museum Marmottan in 1934. Later, the museum received a donation in 1966 by Michel Monet, Claude's second son and heir.
Walking through the Musée Marmottan Monet is a great way to experience art in context. Much of the original furniture, decorations, and wall designs have remained in tact. It's a true example of what the upper class Parisians lived like in the early 19th and 20th centuries.
Entrance
The first room in the museum is a small round foyer with a gorgeous crystal chandelier and Romanesque sculpture on the wall.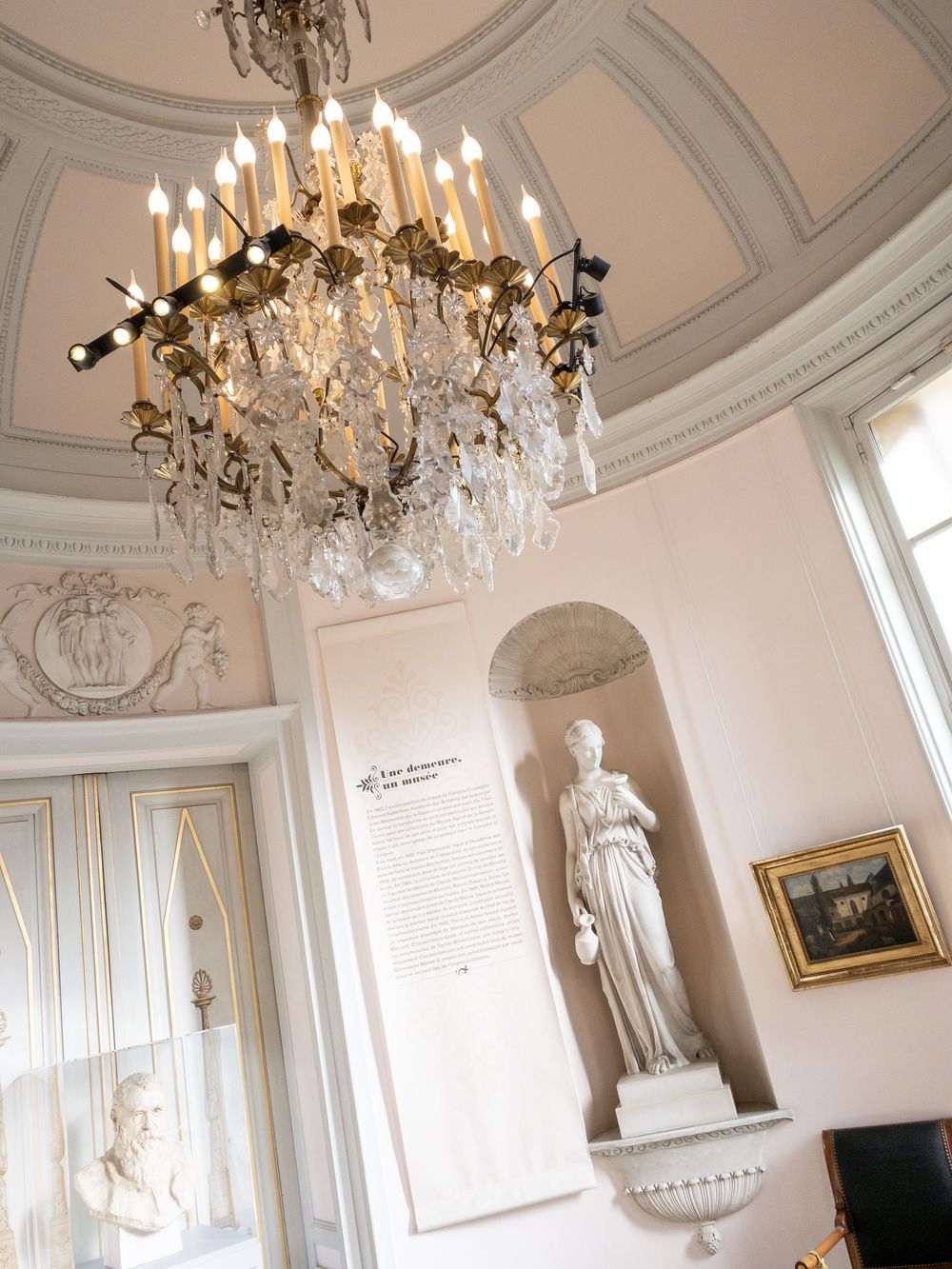 Dining Room
Next up, you pass through a gorgeous turquoise dining room with lots of gold accents.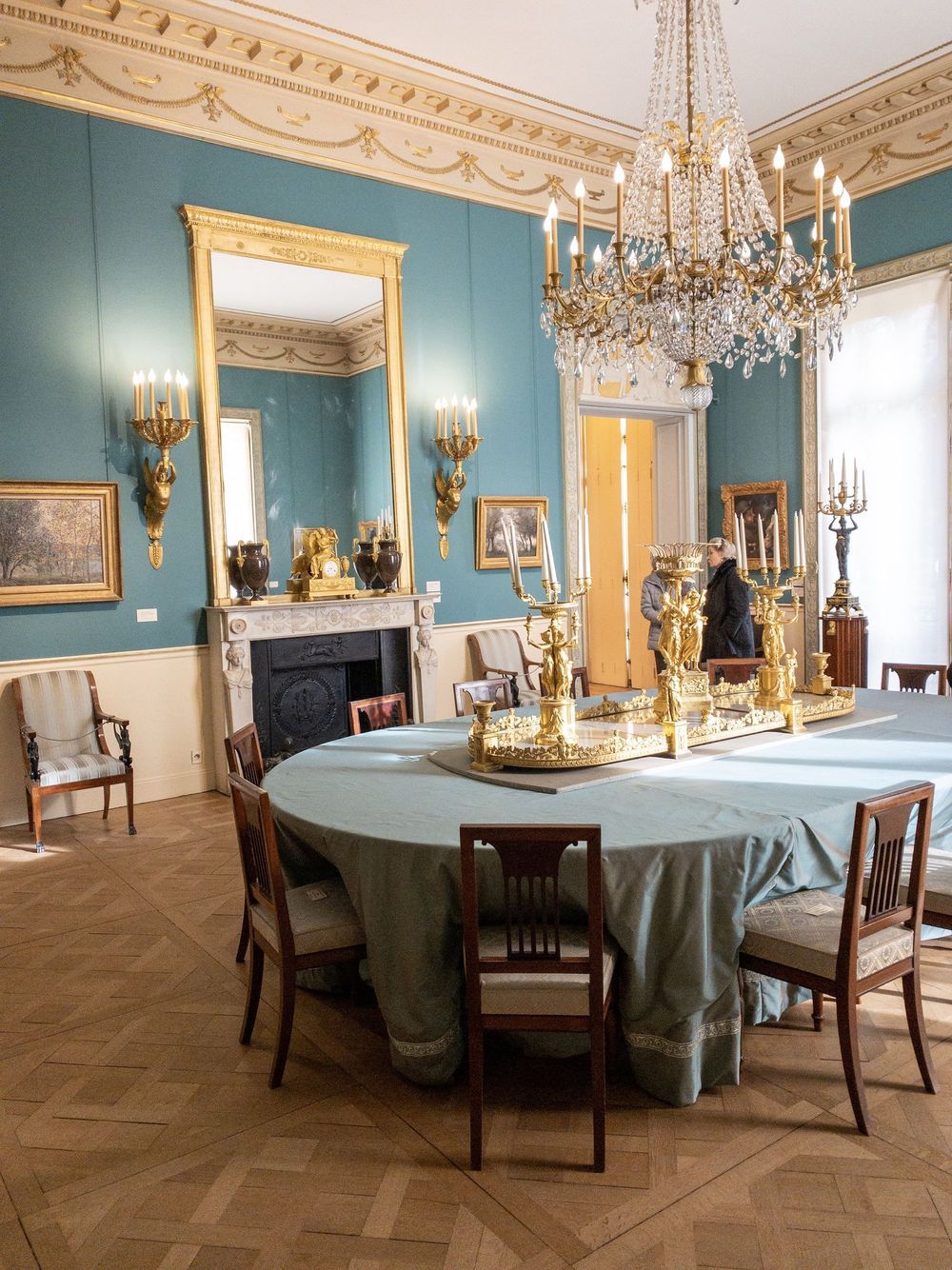 Alfred Sisley Ete de la Saint-Martin, Environs de More-sur-Loing, 1891: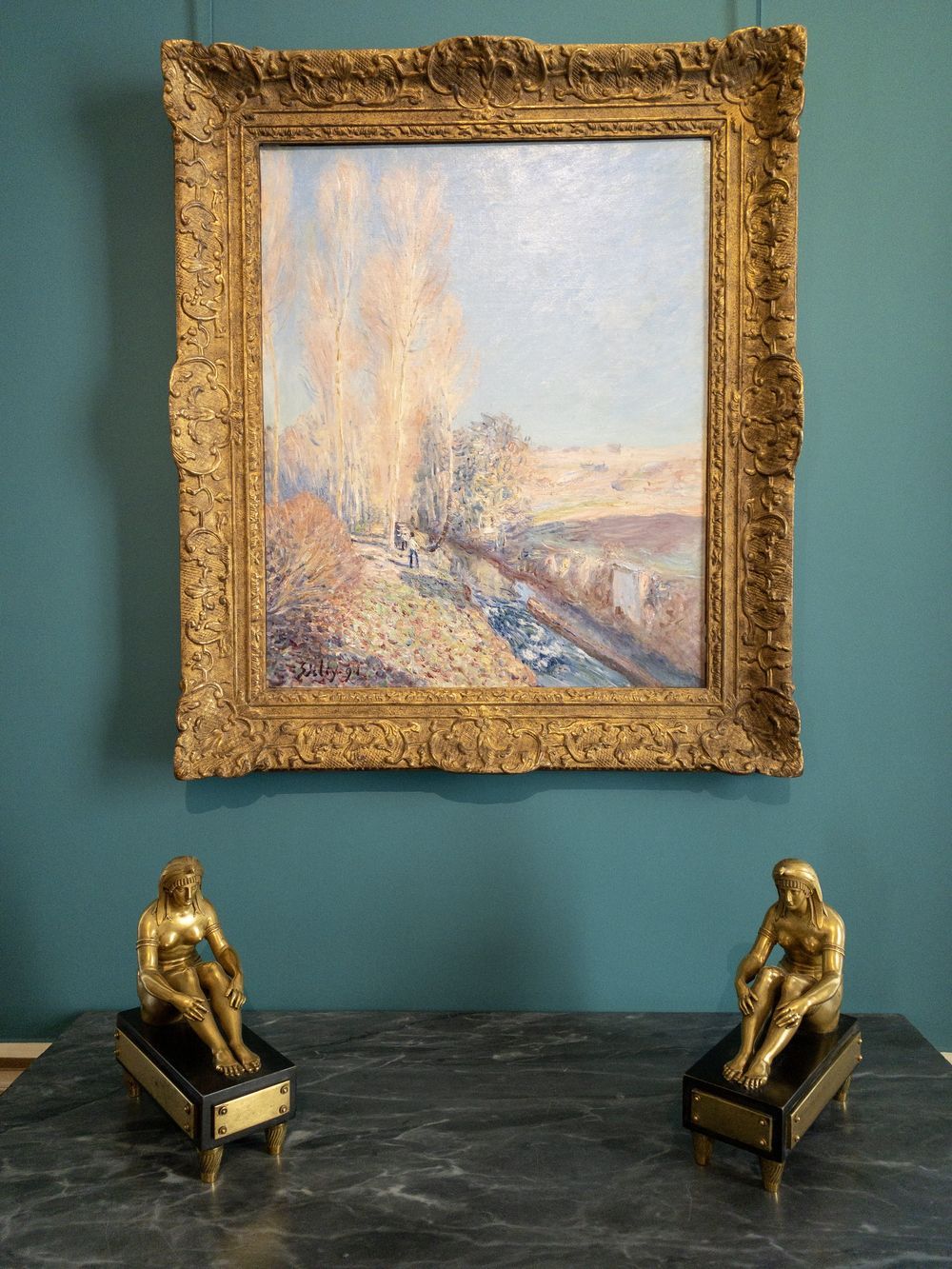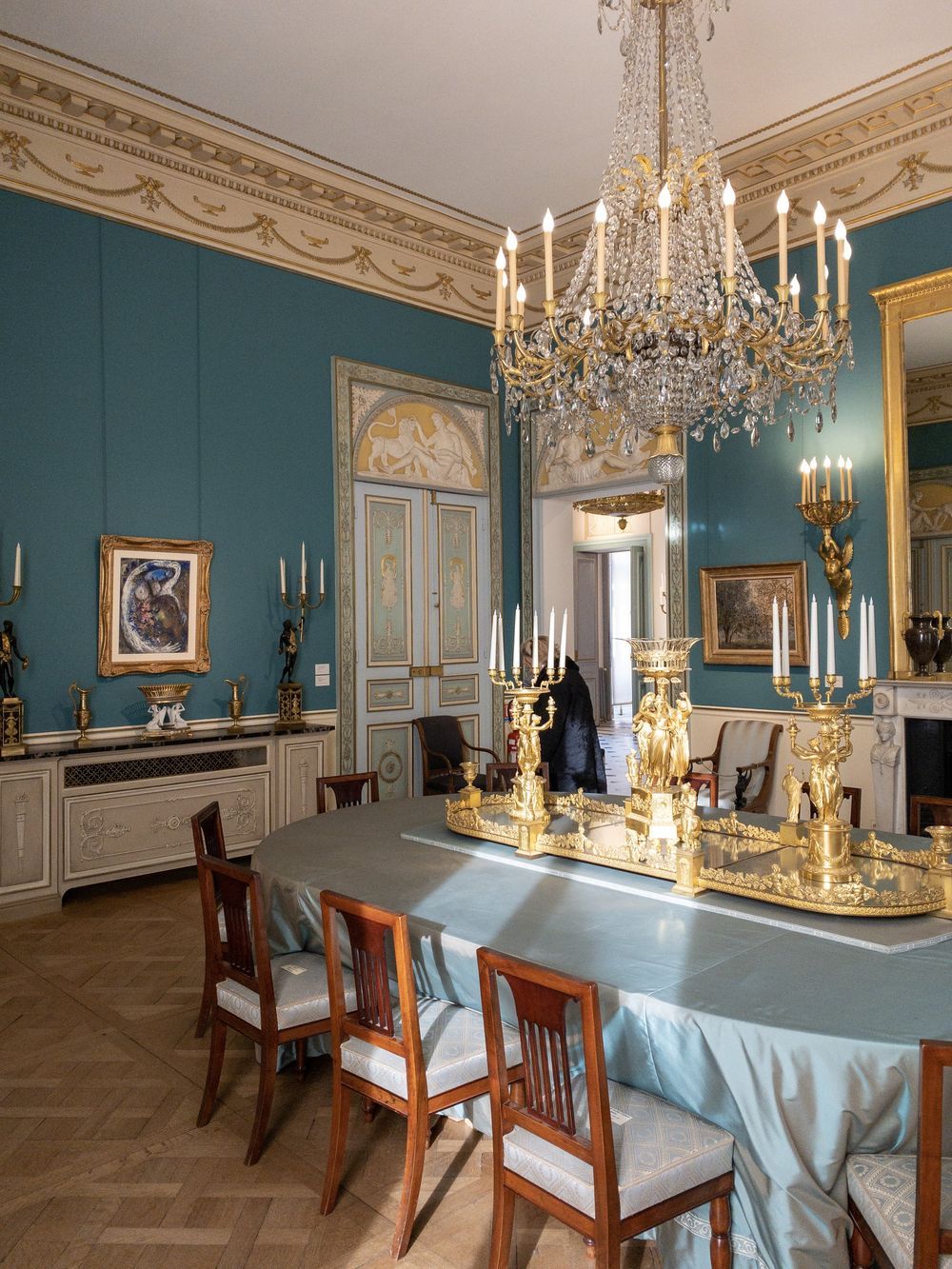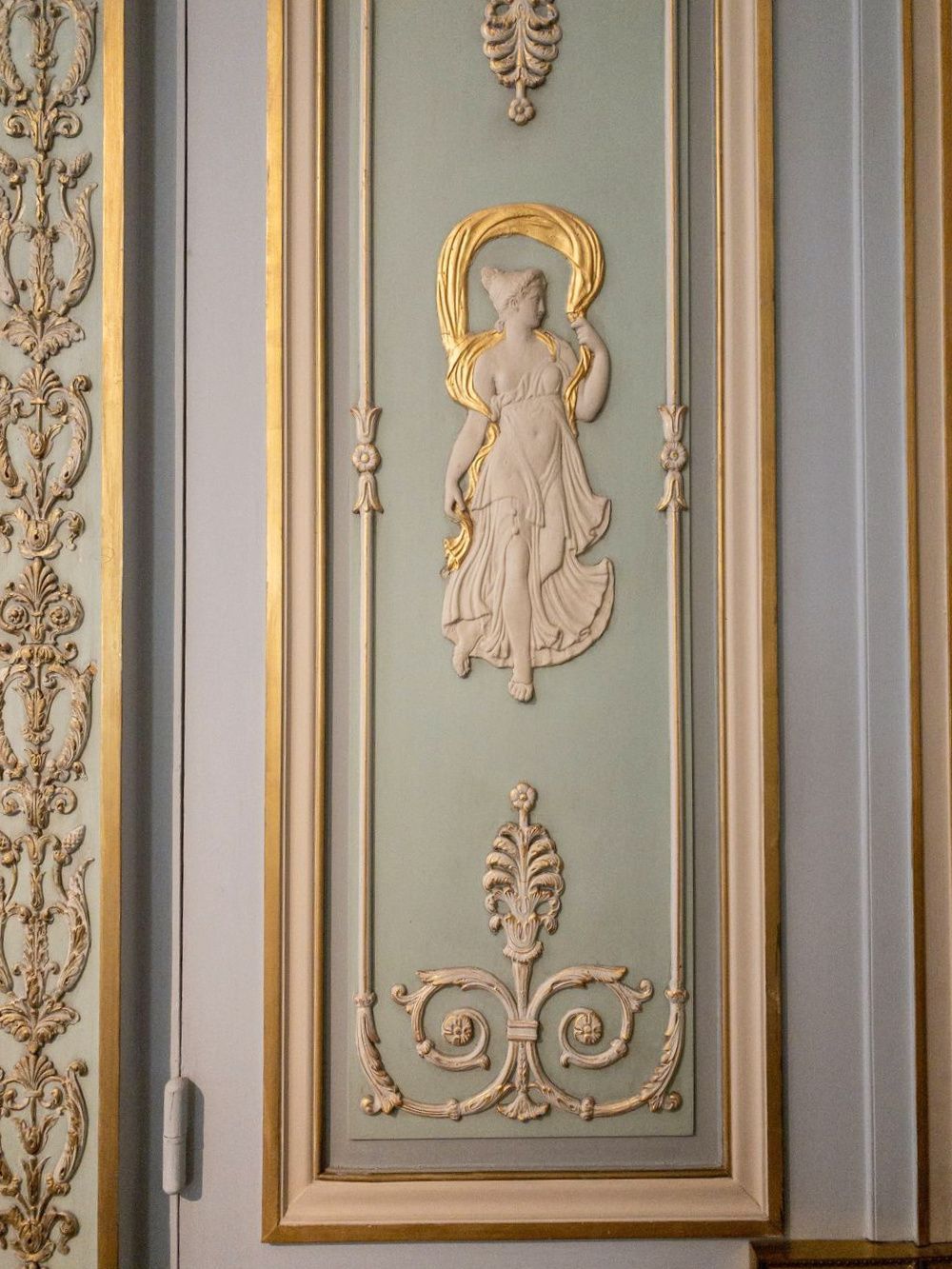 Salon
Next up, was a beautiful light-filled salon with a gorgeous white marble sculpture.
Francois-Pascal-Simon Gérard, Portrait d'Hortense de Beauharnais, Reine de Hollande, 1806:
Francois-Xavier Fabre, Portrait de la Duchesse de Feltre et de ses Enfants, 1810: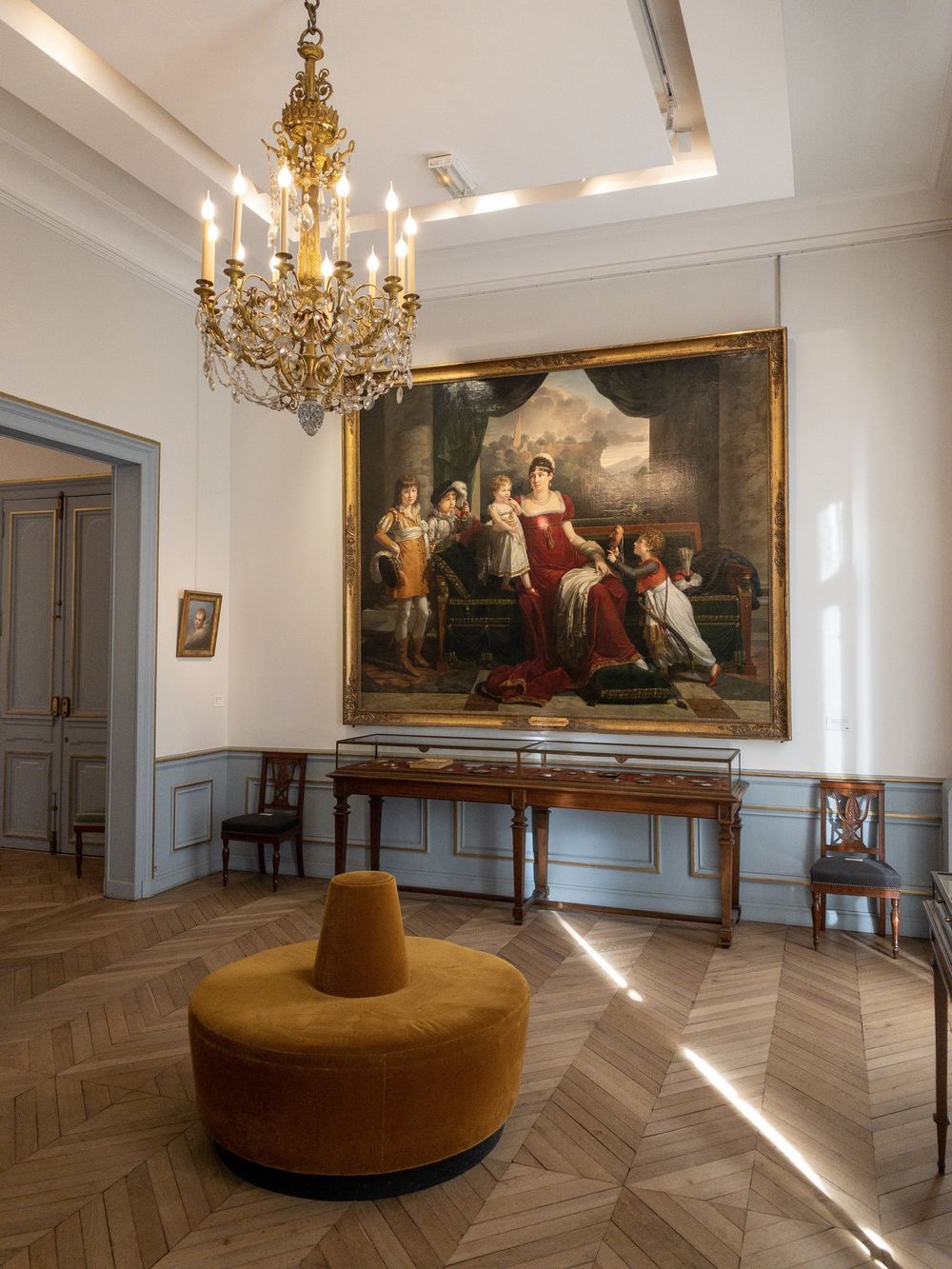 Jean-Louis-Victor Viger du Vigneau, La Toilette avant Le Sacre, 1865: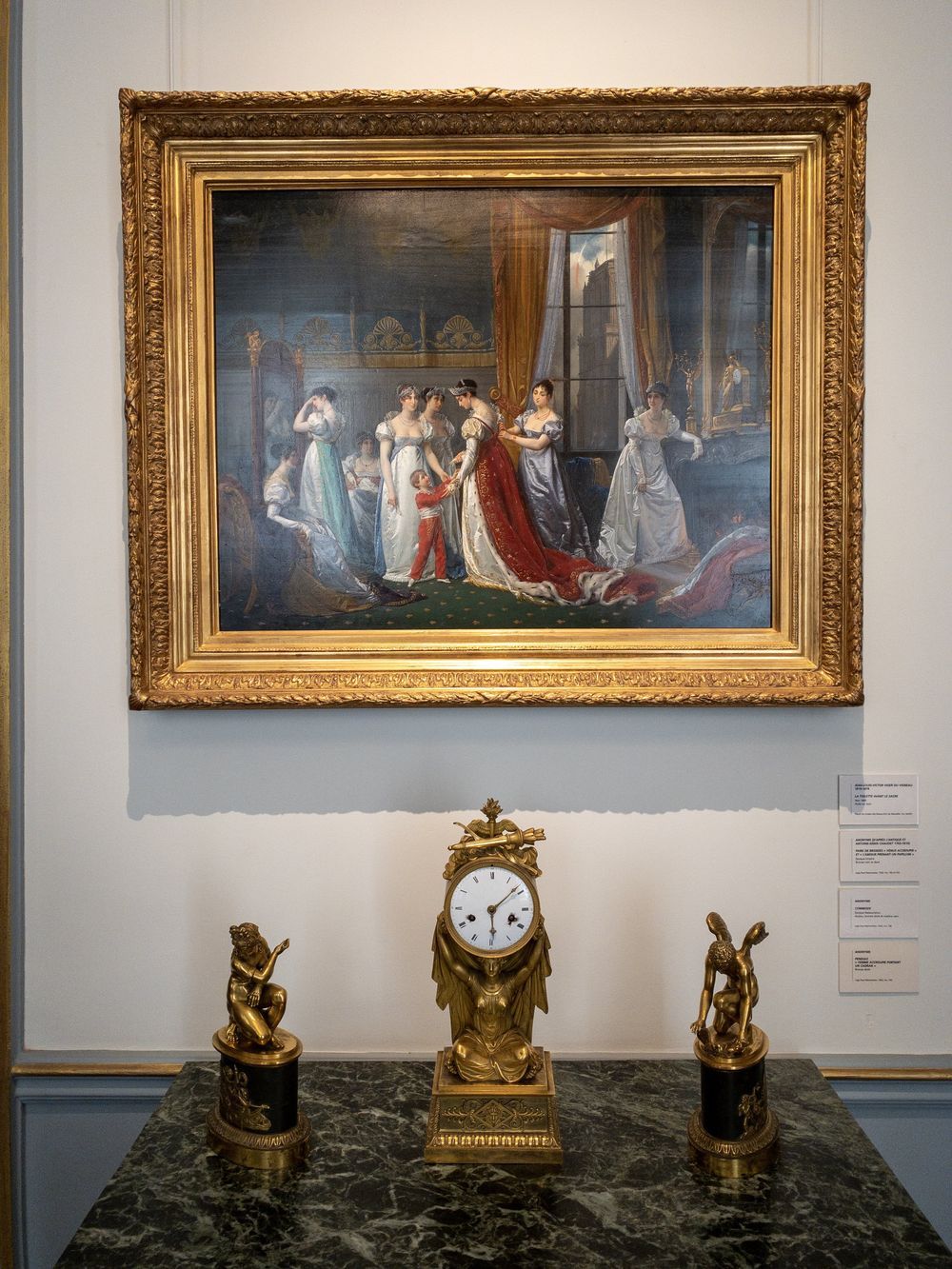 Giovanni Maria Benzoni after Antonio Canova, L'amour et Psyché, 19th century: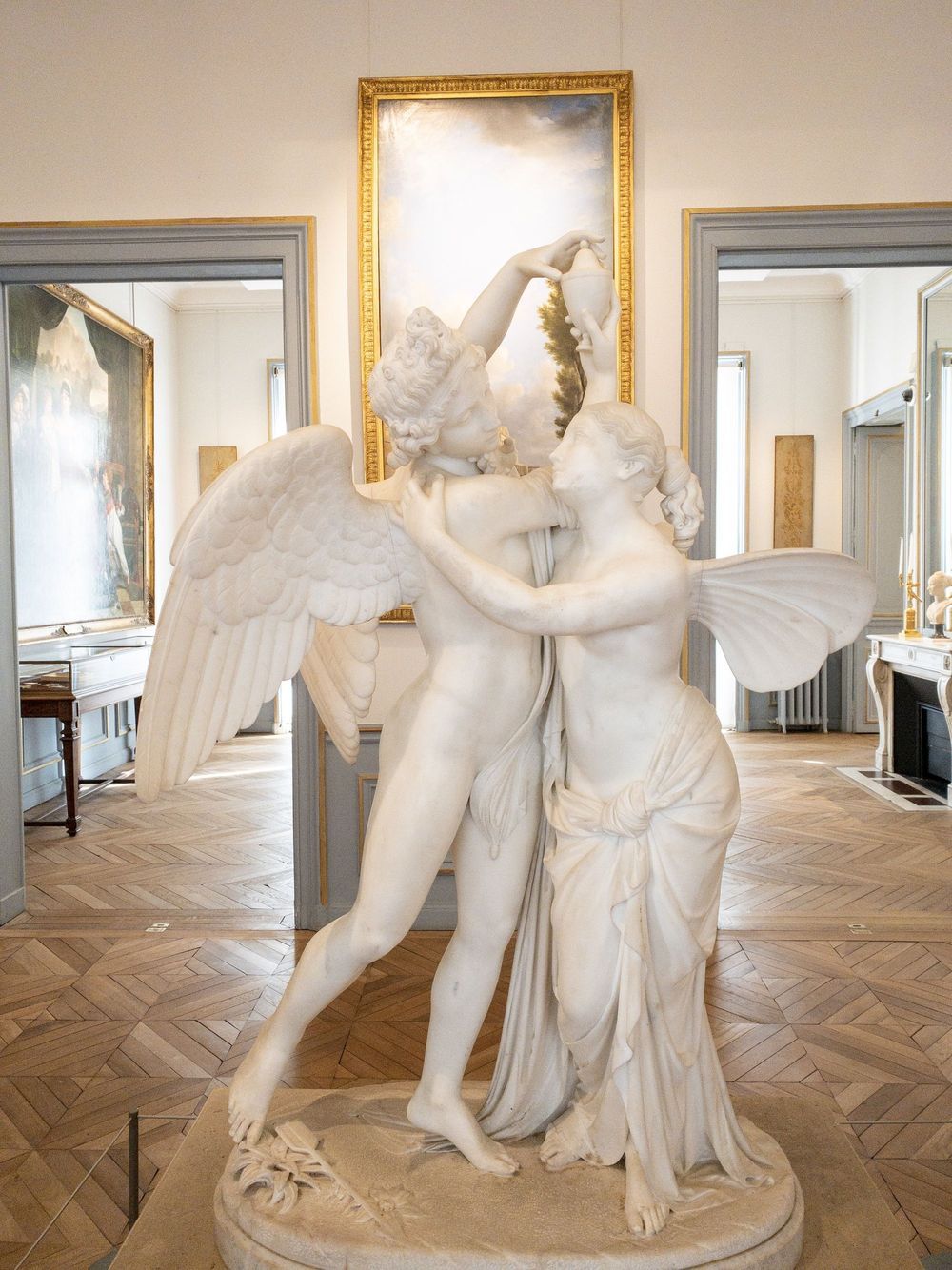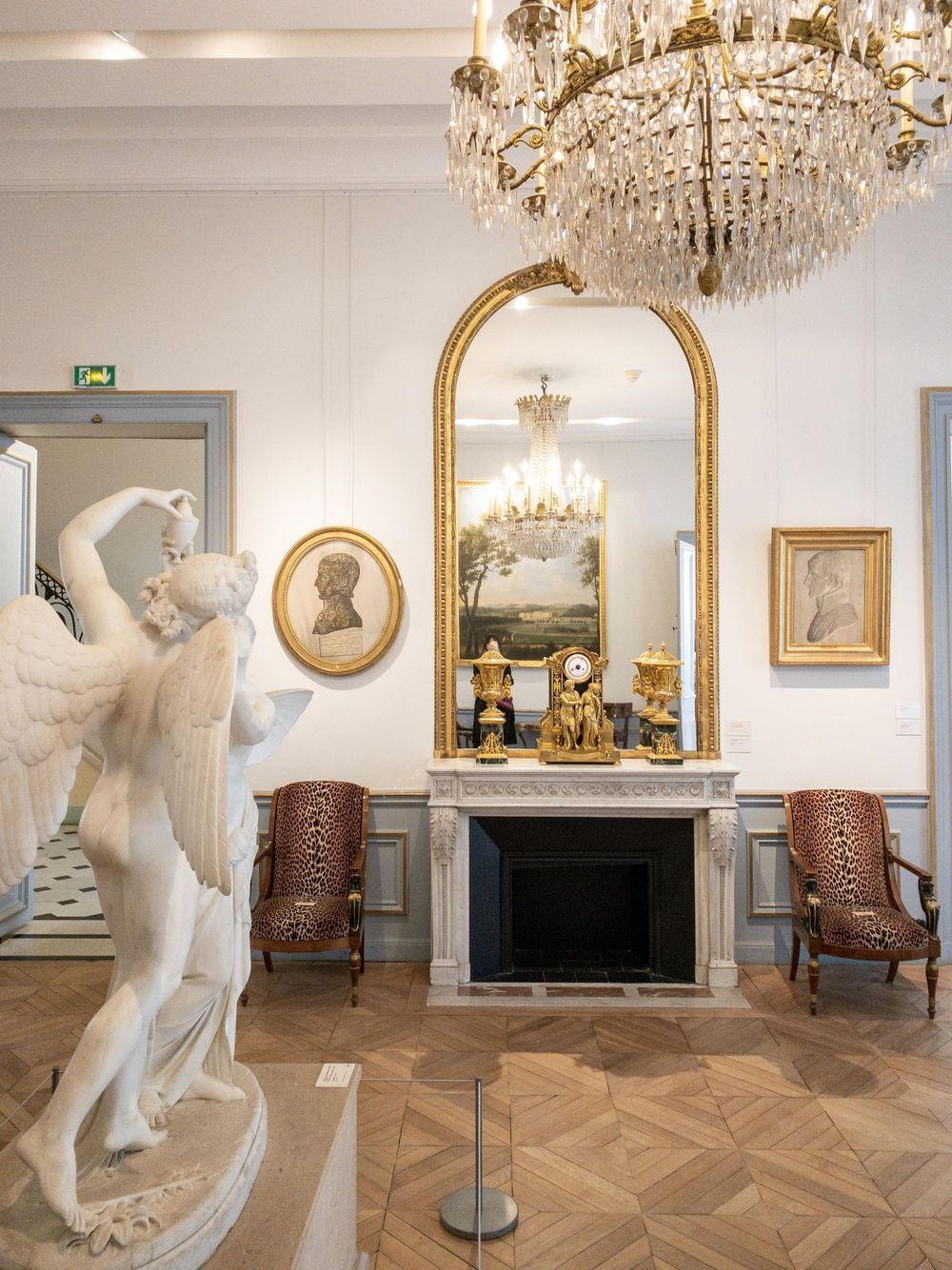 The Figurative Mondrian
There was a temporary exhibition on view at the museum titled "The figurative Mondrian," where his paintings depicting real-life objects and places were on view, as opposed to the abstract works that he is known for.
One particularly striking work from the exhibition was Mondrian, Moulin Dans La Clarté du Soleil, 1908: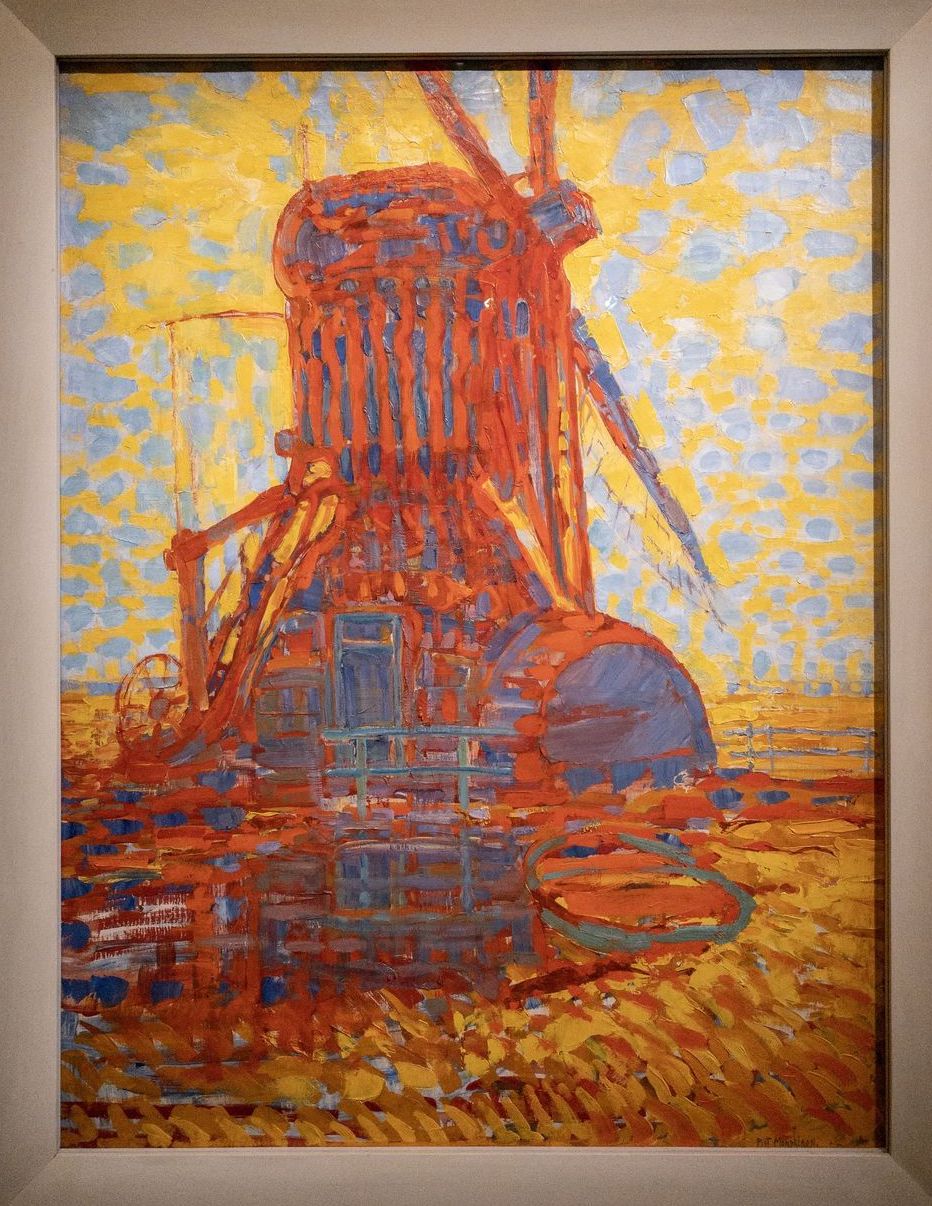 Staircase Foyer
Next, it was time to head upstairs, passing through a beautiful staircase foyer.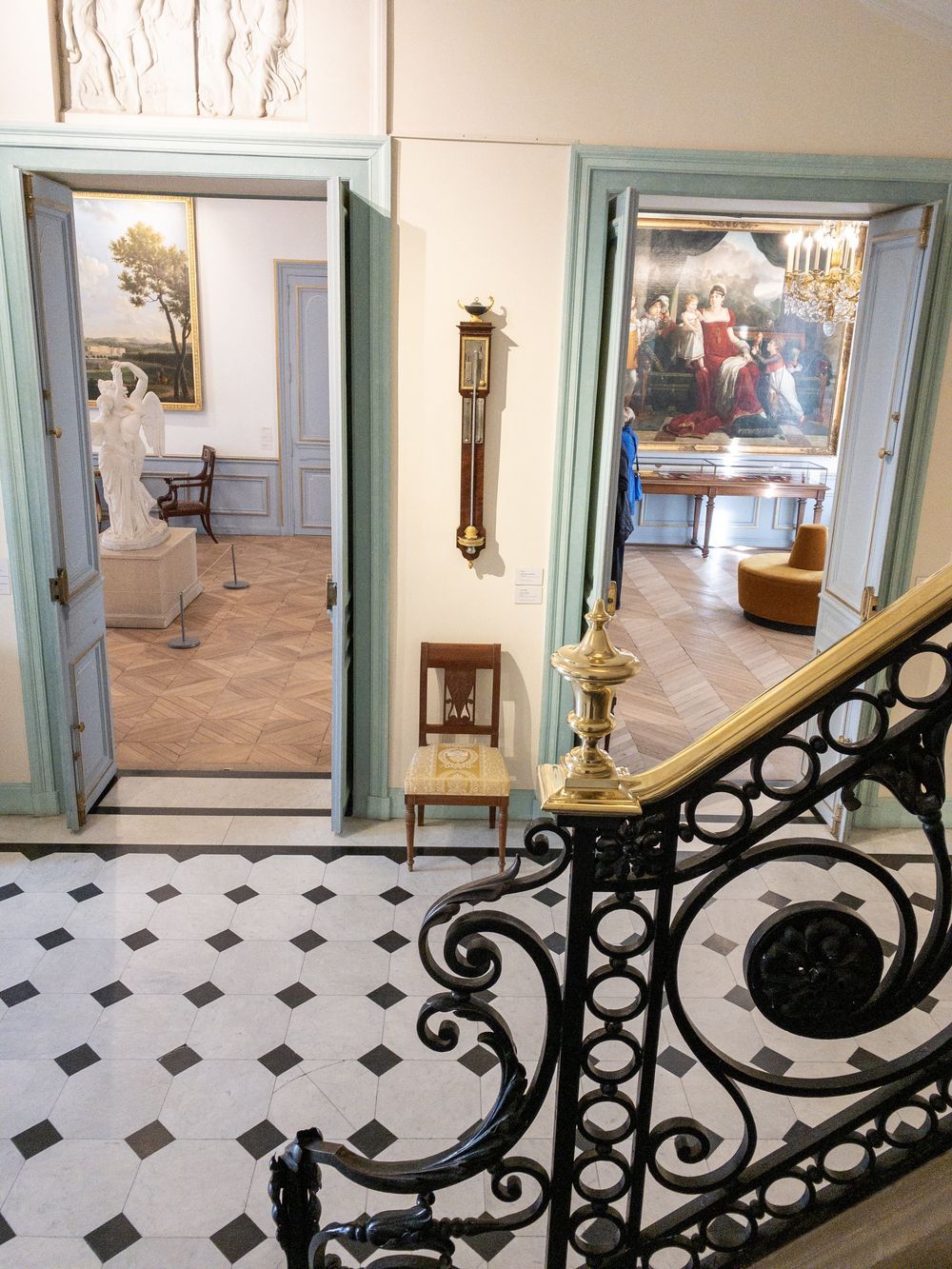 École d'Antonio Canova, Ganymède: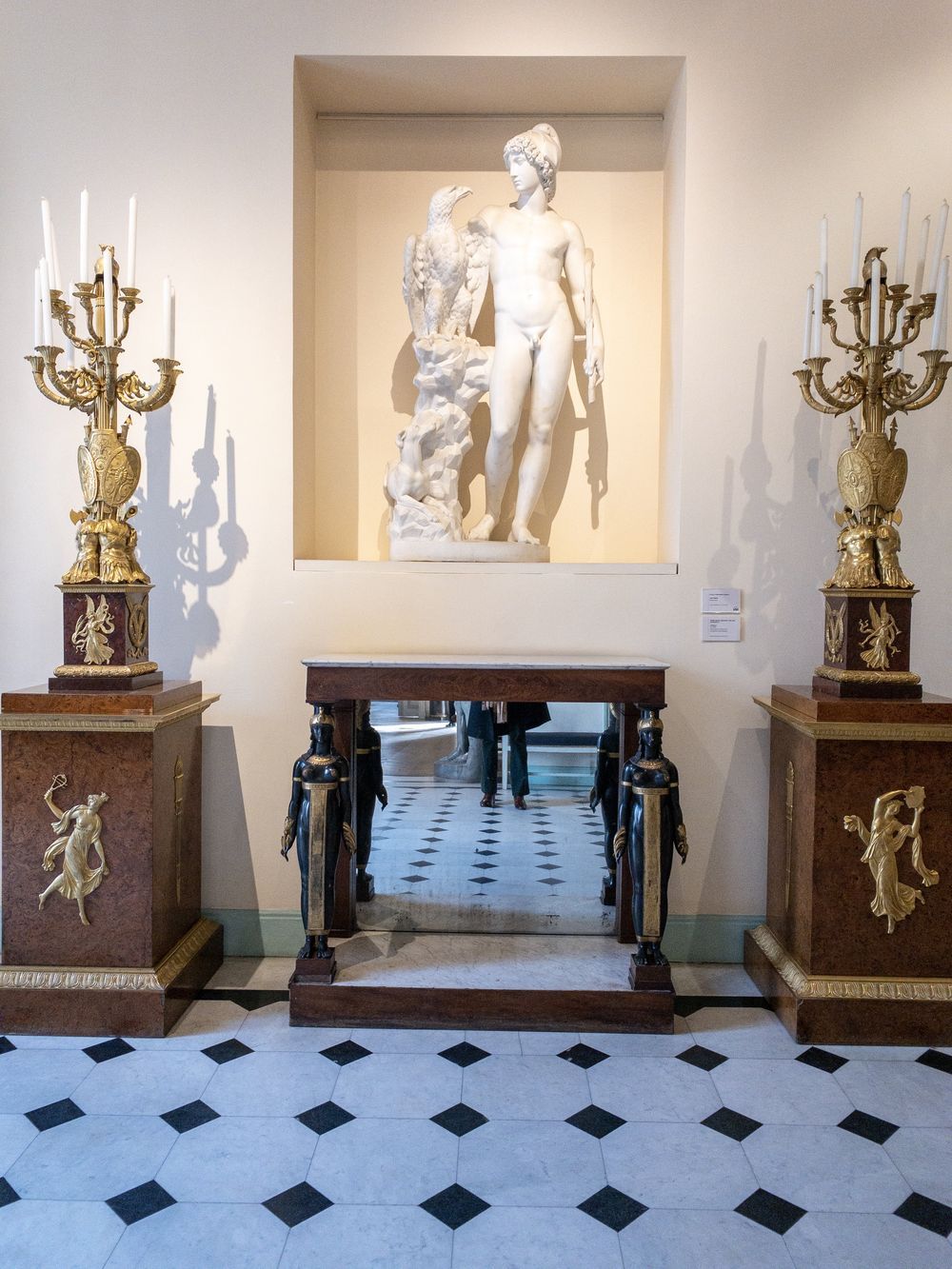 Office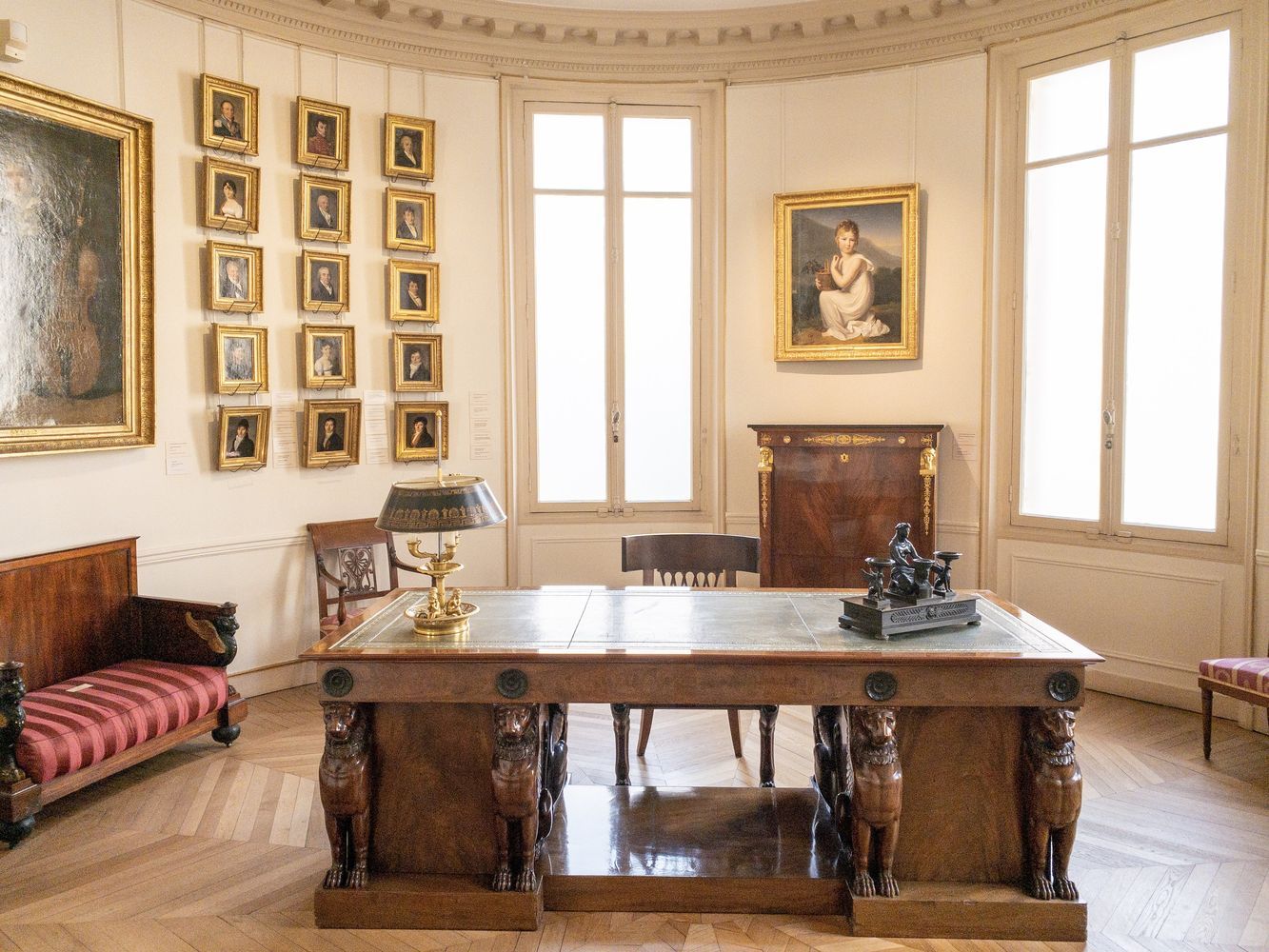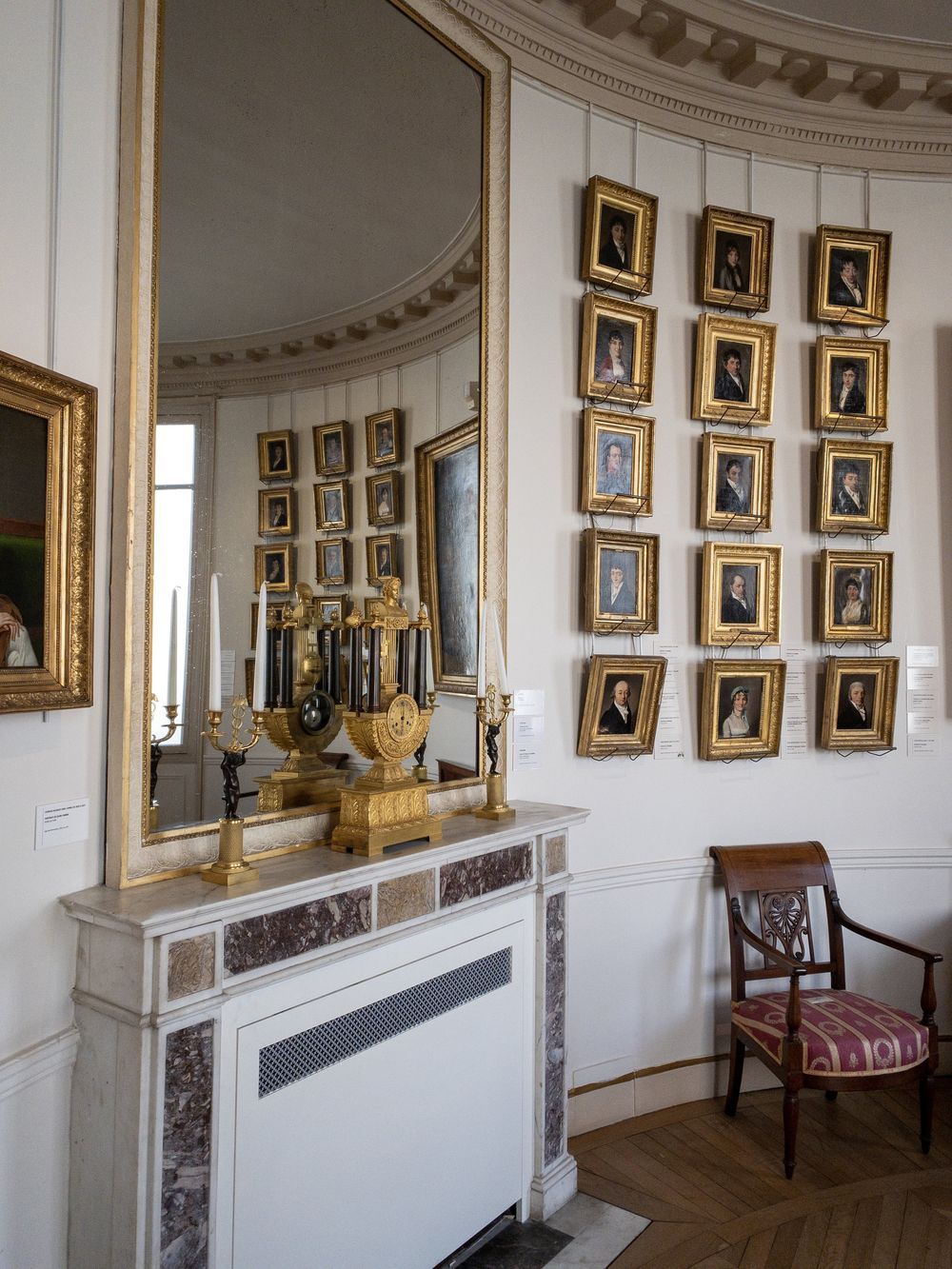 Upstairs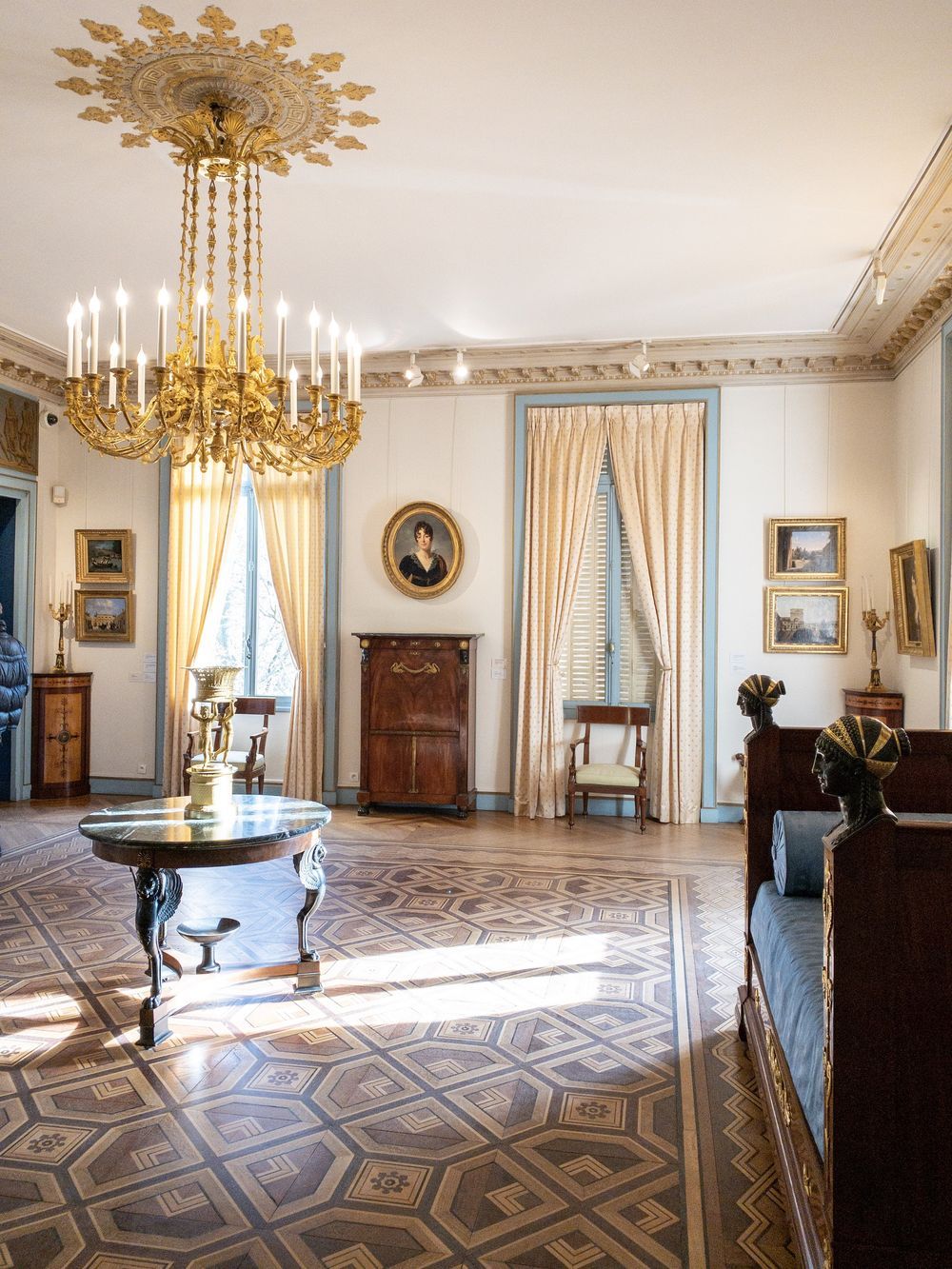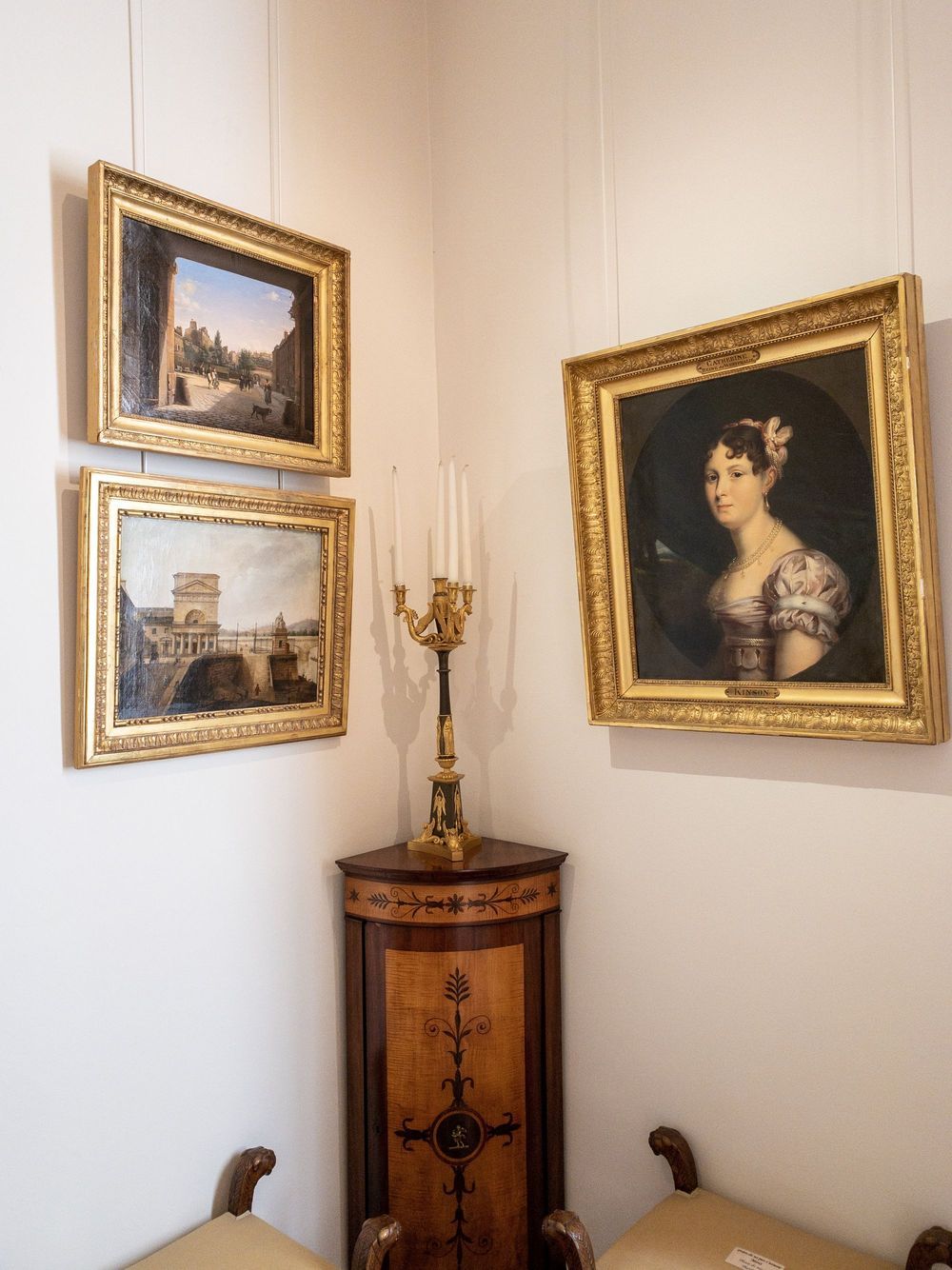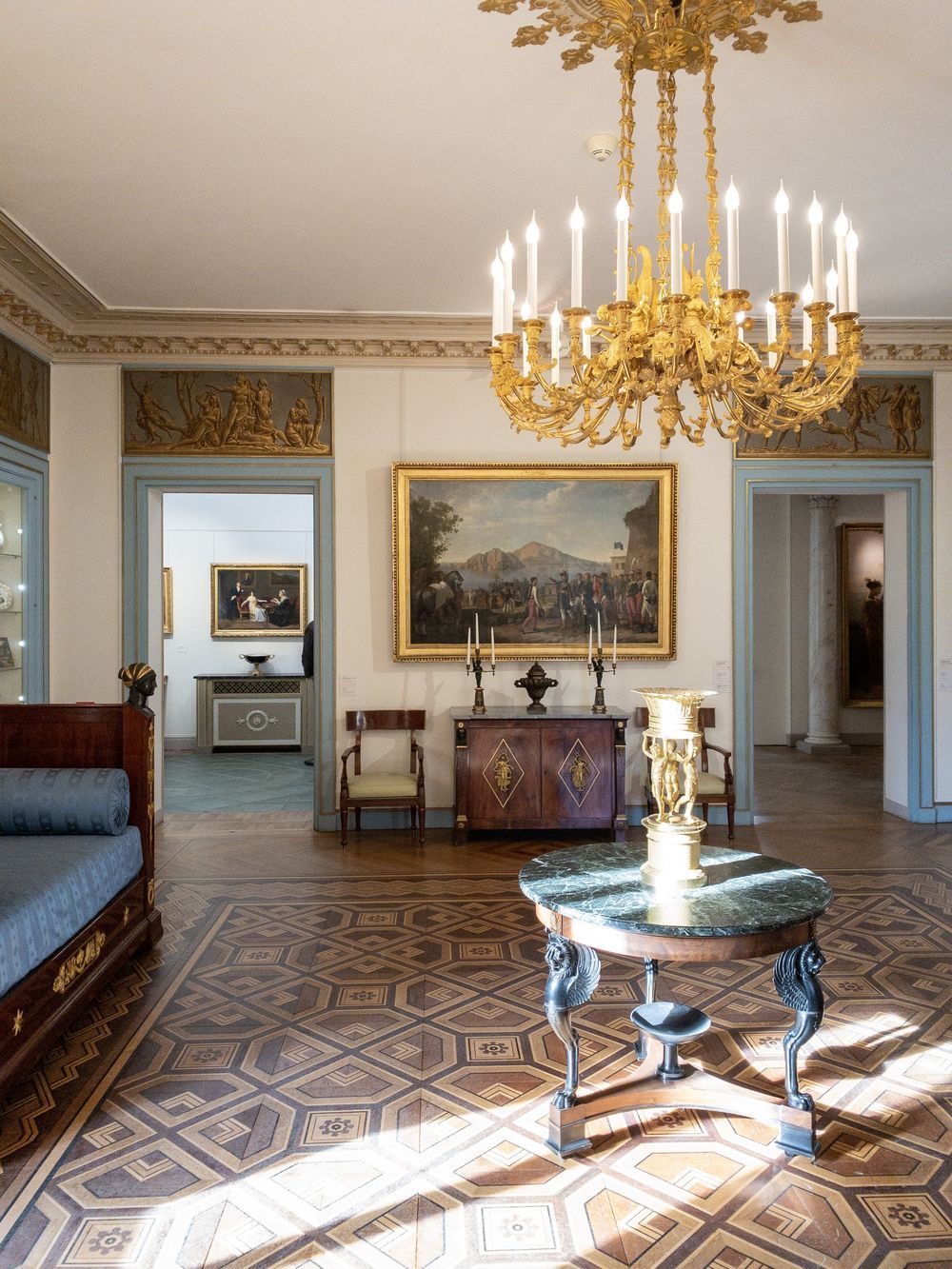 Jean-Louis Victor Viger du Vigneau, Portrait de Josephine de Beauharnais: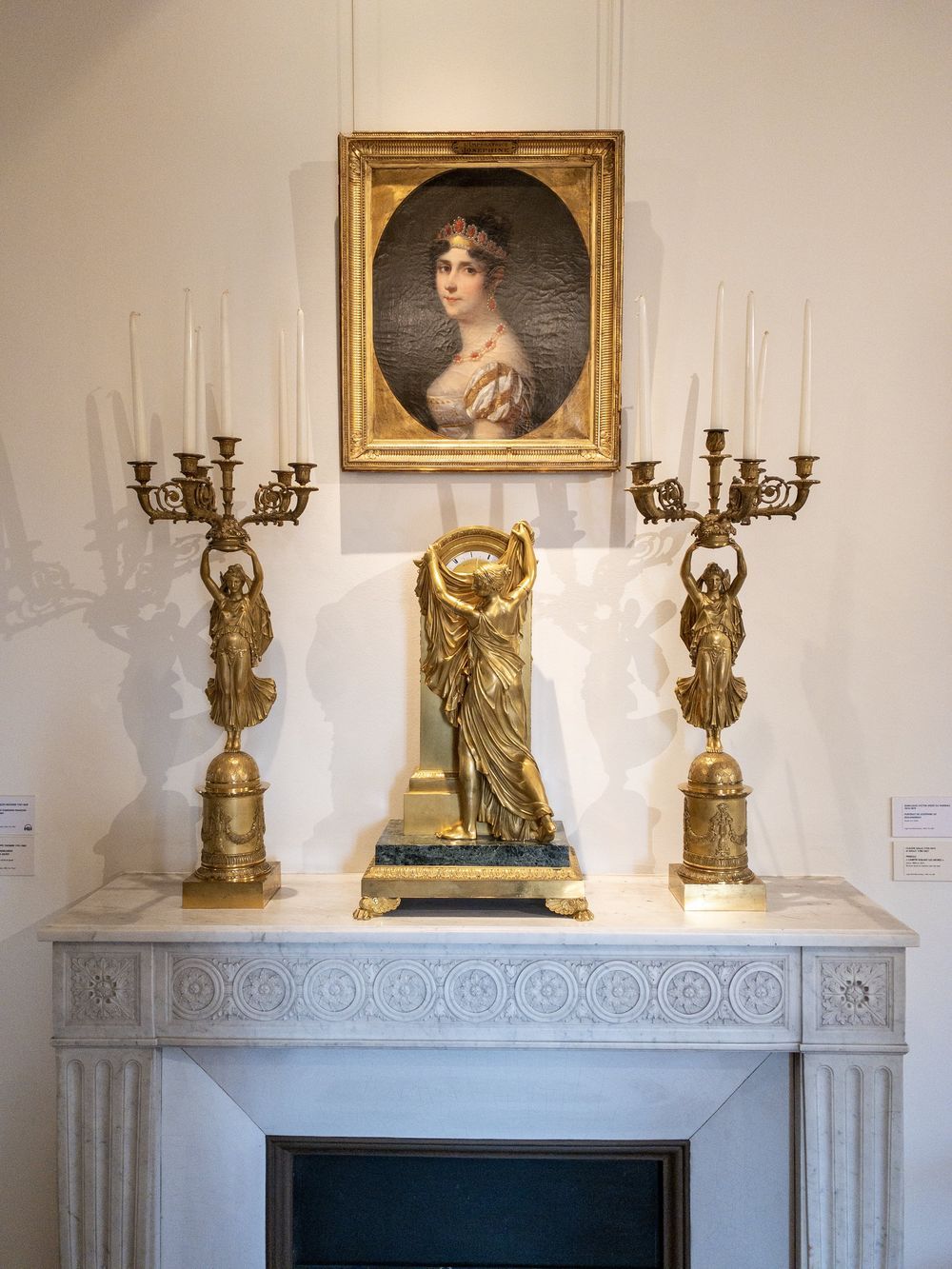 Edouard Manet, Berthe Morisot Étendue, 1873: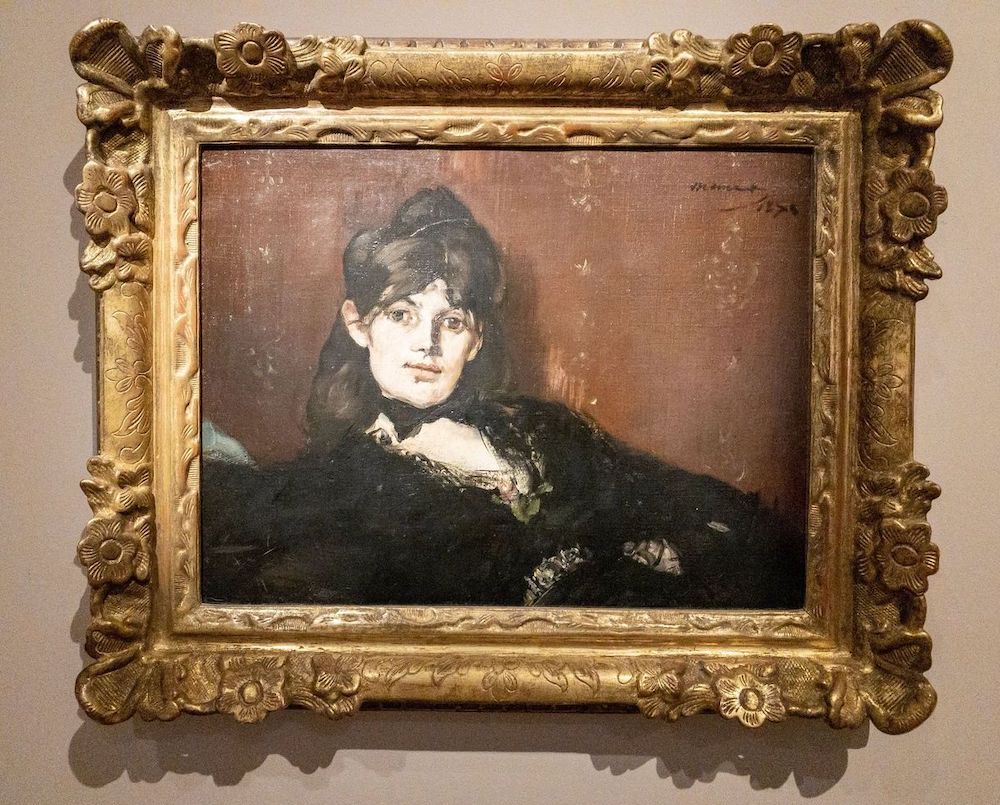 Claude Monet Permanent Collection
The Claude Monet collection is found in the basement of the museum. The famous Nymphéas series from 1914-1917 is displayed in a large open room permitting viewers to see the paintings from far away and up close.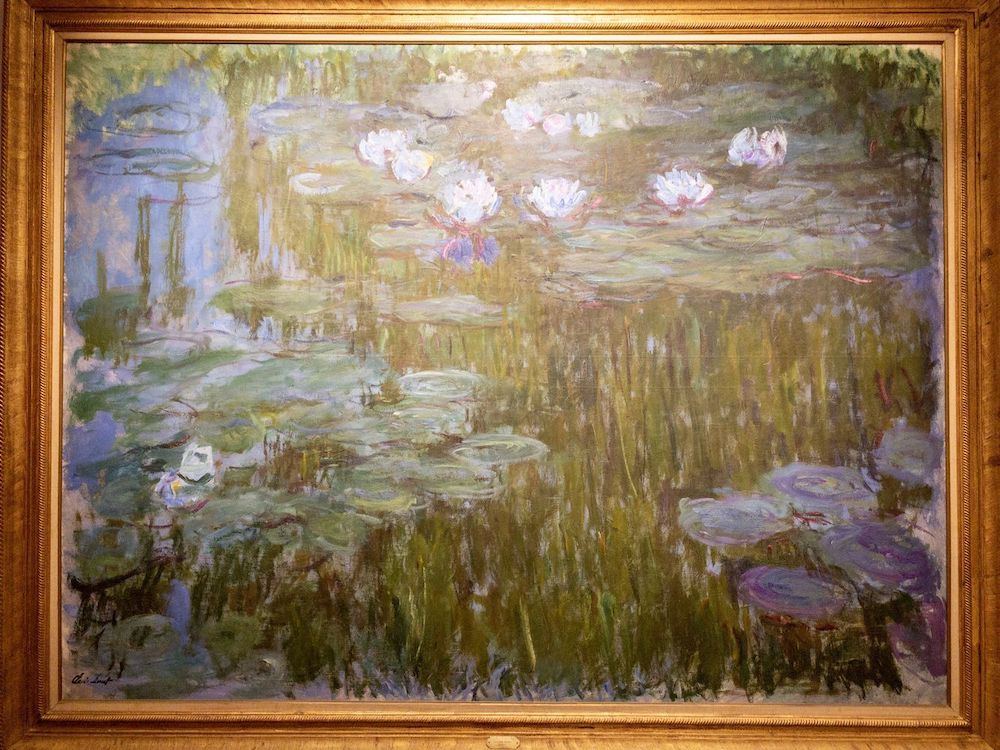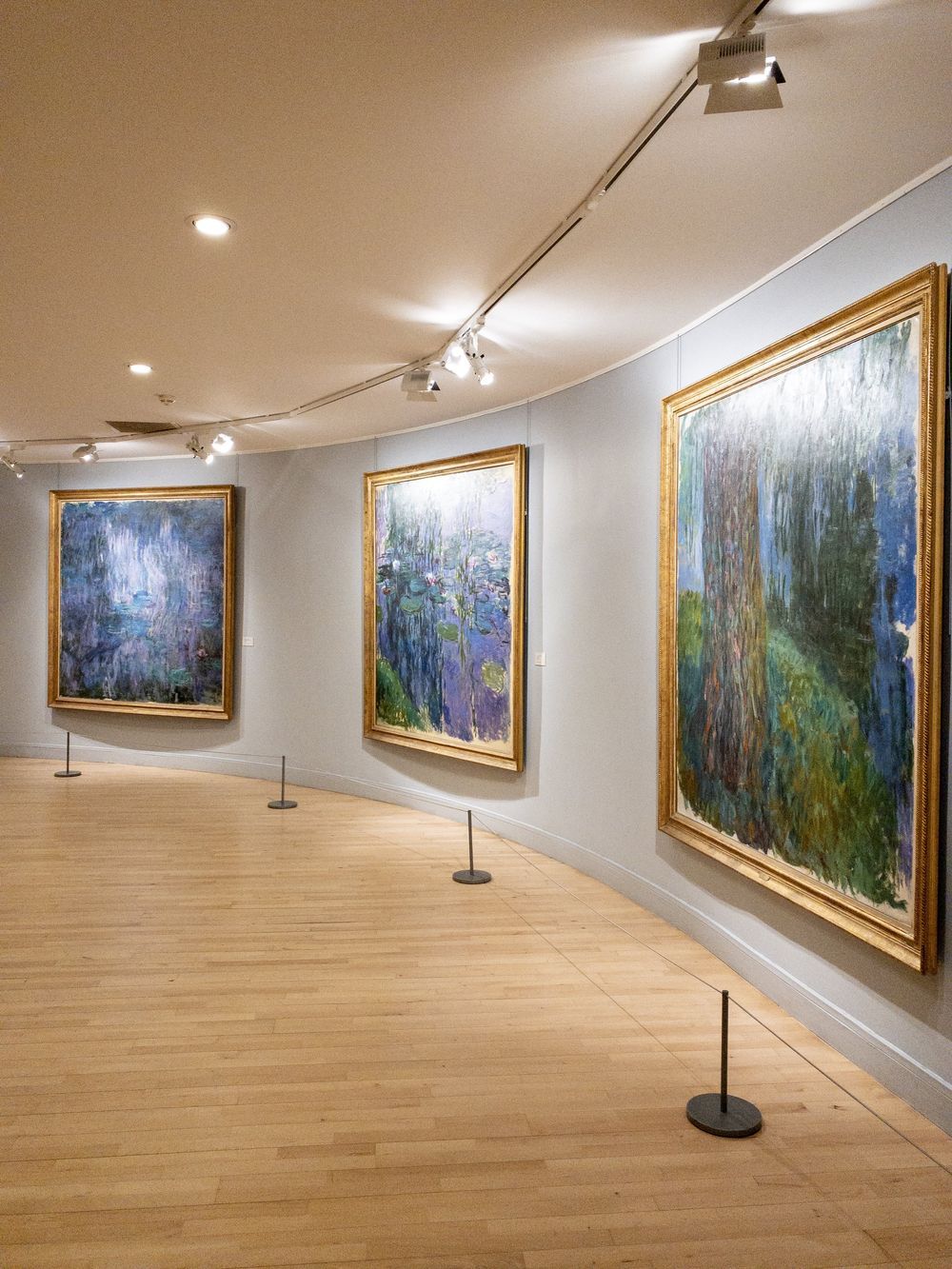 Musée Marmottan Monet
2, rue Louis Boilly
75016 Paris, France