Did you know there is a Statue of Liberty in Paris? Many people are surprised to learn that this famous American monument can be found in the center of Paris, France, too. The Statue of Liberty on the Pont de Grenelle in Paris is a small scale replica of the famous symbol of freedom found in New York. It stands a quarter of the size of the American Statue of Liberty. It's also located on a body of water – the River Seine in the French case.
The southern tip of Île aux Cygnes in between the 15th and 16th arrondissements is where you can spot this beautiful statue. The Grenelle neighborhood of Paris is right next door. The island was built in 1827 as a barrier between the boat traffic of the river.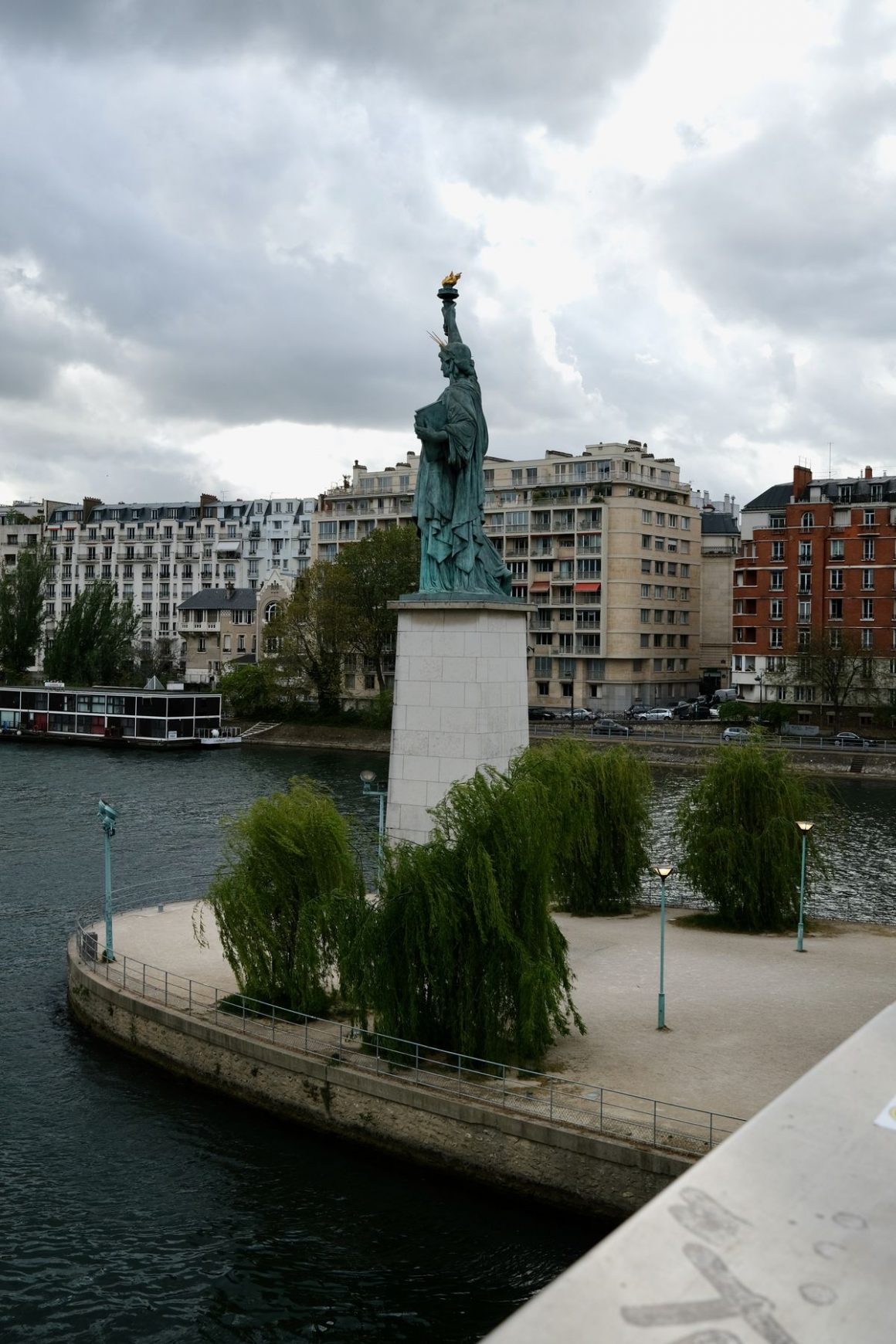 The statue was a gift to the city of Pairs by the American community to celebrate the 100th anniversary of the French Revolution in 1889. The statue was officially opened on the 4th of July in Paris. It is a symbol of the close relationship between France and the United States.
Surprisingly, the statue was revealed just 3 years after the famous New York Statue of Liberty. Apparently, it was one of the original models used to prepare the construction of the American Statue of Liberty.
This is one of several Statue of Liberty replicas in Paris, but it's perhaps the most famous due to its scale and size!