I recently found myself in a strange situation. I needed a cheap cell phone plan with data in the United States, but I couldn't sign up for a contract.
I'm officially moving to France at the end of August, but in the meantime, I find myself as a sort of "tourist" in my own country!
After canceling my carrier contract, I was looking for a month-long data and/or cell phone service in the United States for as cheap as I could get it. I was planning on staying in major cities and suburbs so I didn't need an exceptionally strong network like Verizon or AT&T.
After checking out the SIM cards available from JFK International, I realized the advice is true: NEVER buy a SIM card at the airport! They are overpriced – with the lowest one costing $50 – the same as my contract!
I wanted a barebones plan to get me through the weekend mainly, but up to the whole month I'd be in the US would be great, too.
So I made my way to Manhattan and went to Best Buy on 5th Avenue to search for cheap cell phone plans in the United States. They have quite a large selection of SIM card and after digging through all of them, I selected a Tracfone SIM card which suited my needs perfectly.
I purchased the SIM card in the store for just $1. I tried to buy a prepaid plan in Best Buy but the employee said that it's easier to just input your card ID on the Tracfone website and activate your plan from there. So that's exactly what I did and it couldn't have been more simple!
What's cool is that you are actually purchasing three SIM cards – one for each of the major US networks. So if your phone works on Verizon, T-Mobile, or AT&T network, then you'll be covered no matter what!
I purchased a $15 service plan – the lowest one offered. I had access to the plan for 30 days and it included 500MB of data, as well as 500 calling minutes and 500 text messages.
You could buy an optional data add-on for as little as $5 more.
I was really happy with my Tracfone service. I didn't go without service at any point during my stay in the US, however my data stopped working at around 450MB, which I wasn't too happy about. All in all, for light data users, this plan could be right and I definitely recommend it to any travelers to the United States looking for a cheap, no-contract, prepaid cell phone service!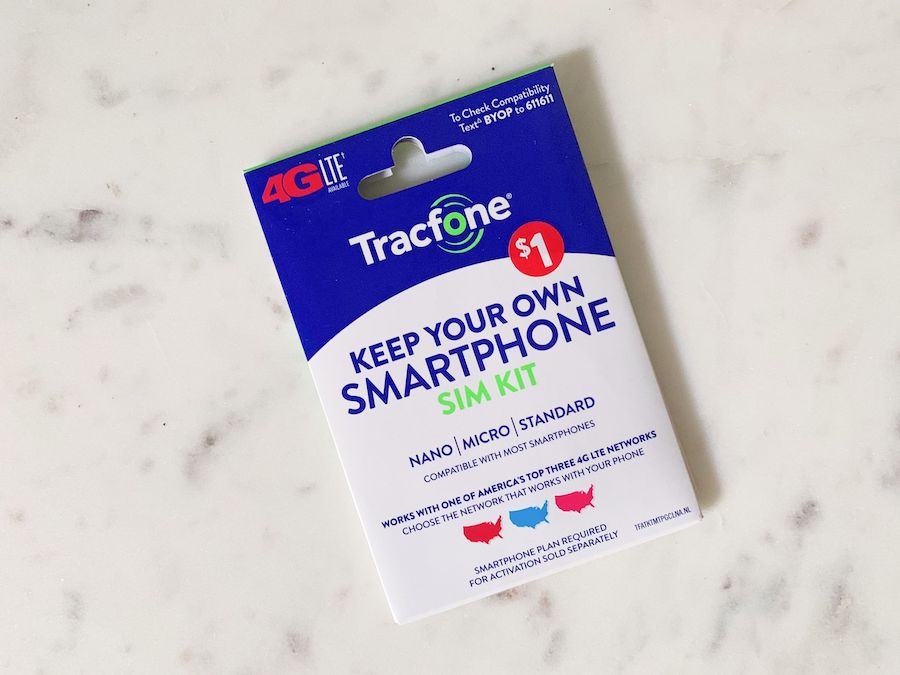 Do you know of any tourist-friendly cheap cell phone plans in the United States? Please share in the comments below!