Update: Café Kutter has closed :(
My need for caffeine quickly began to trump my wanderlust of Ulm, and eventually I came across a minimalist café called Café Kutter. Little black tables were lined up outside the entrance, and I could see some lush white sheepskin throws on the benches inside. Looks cozy to me!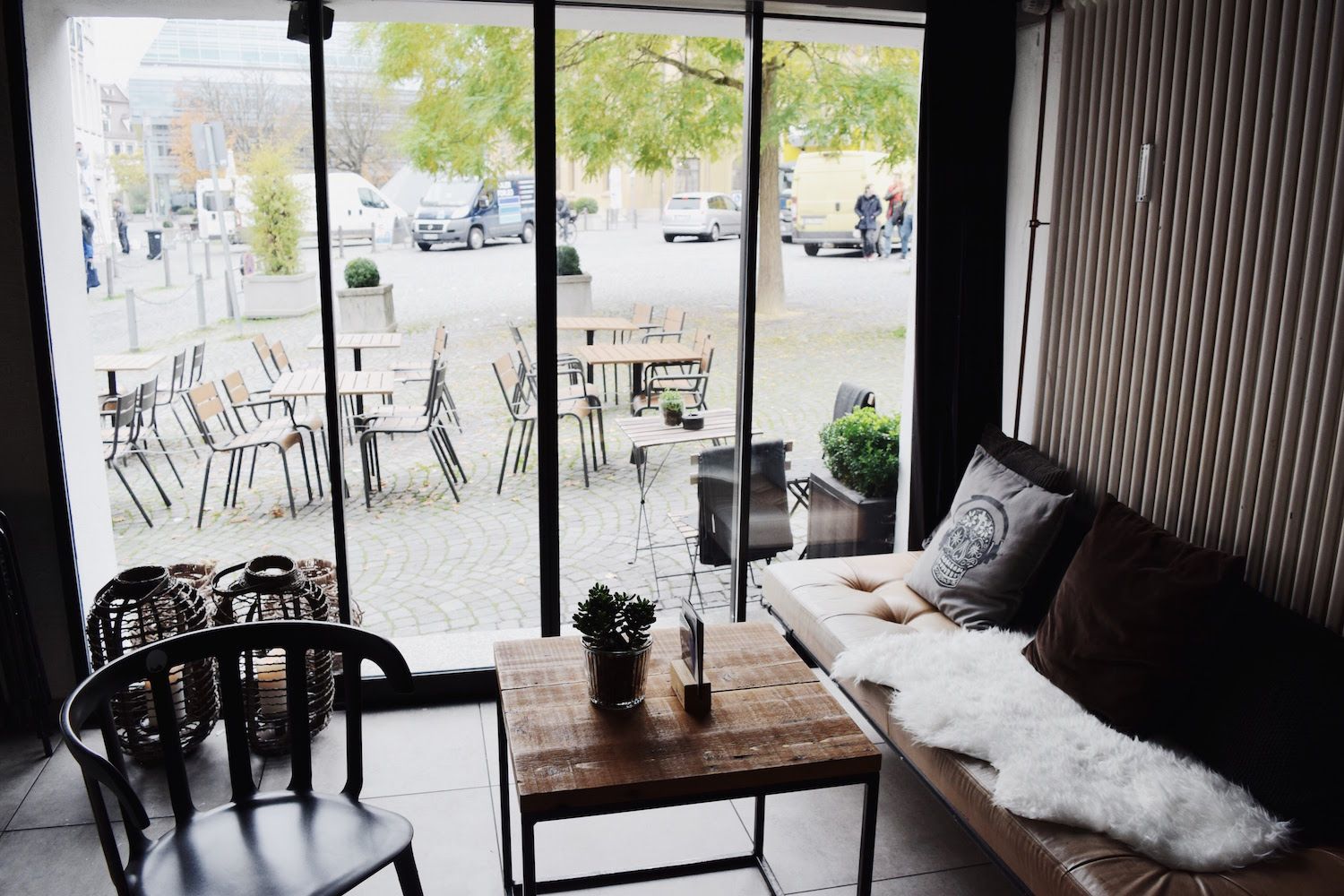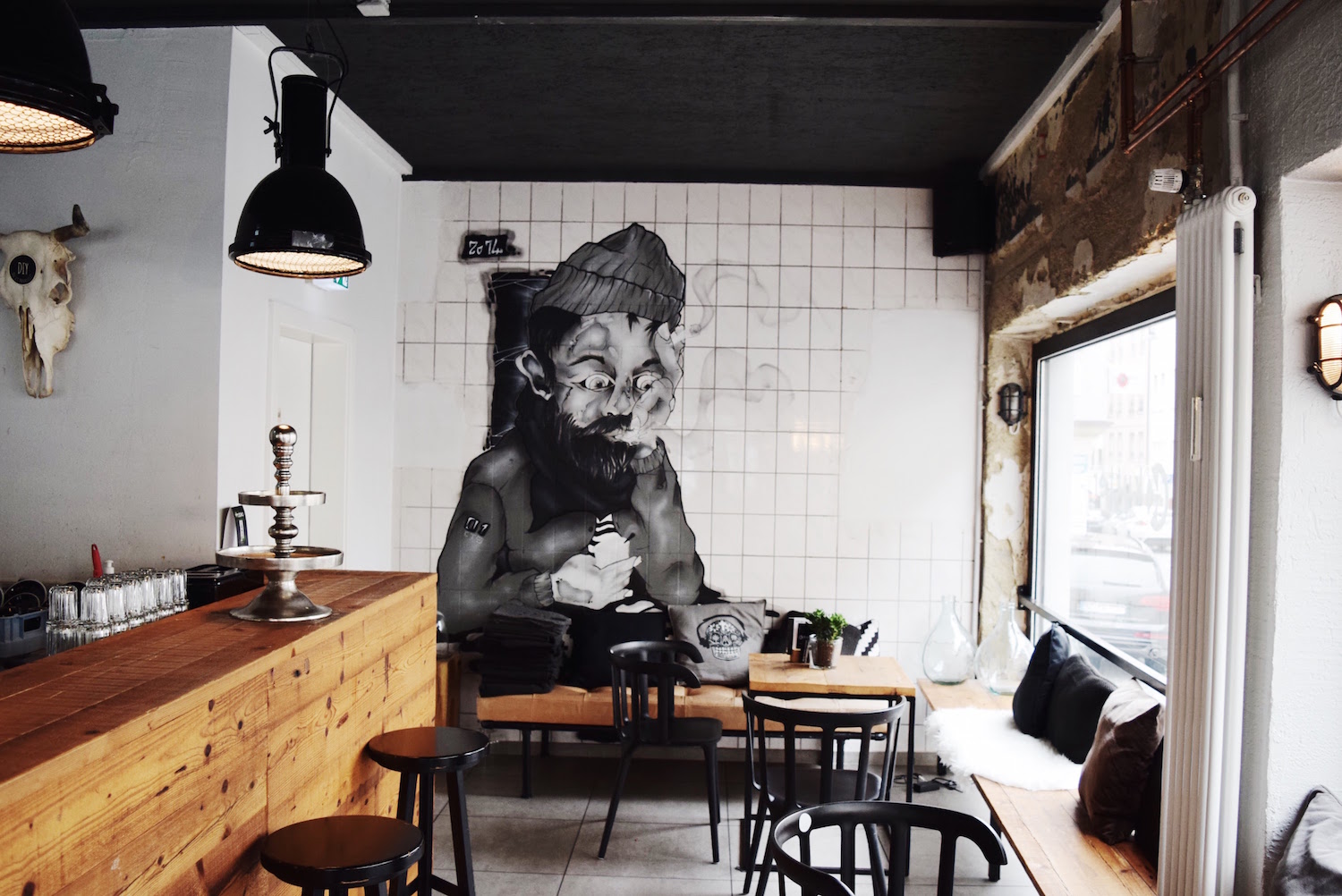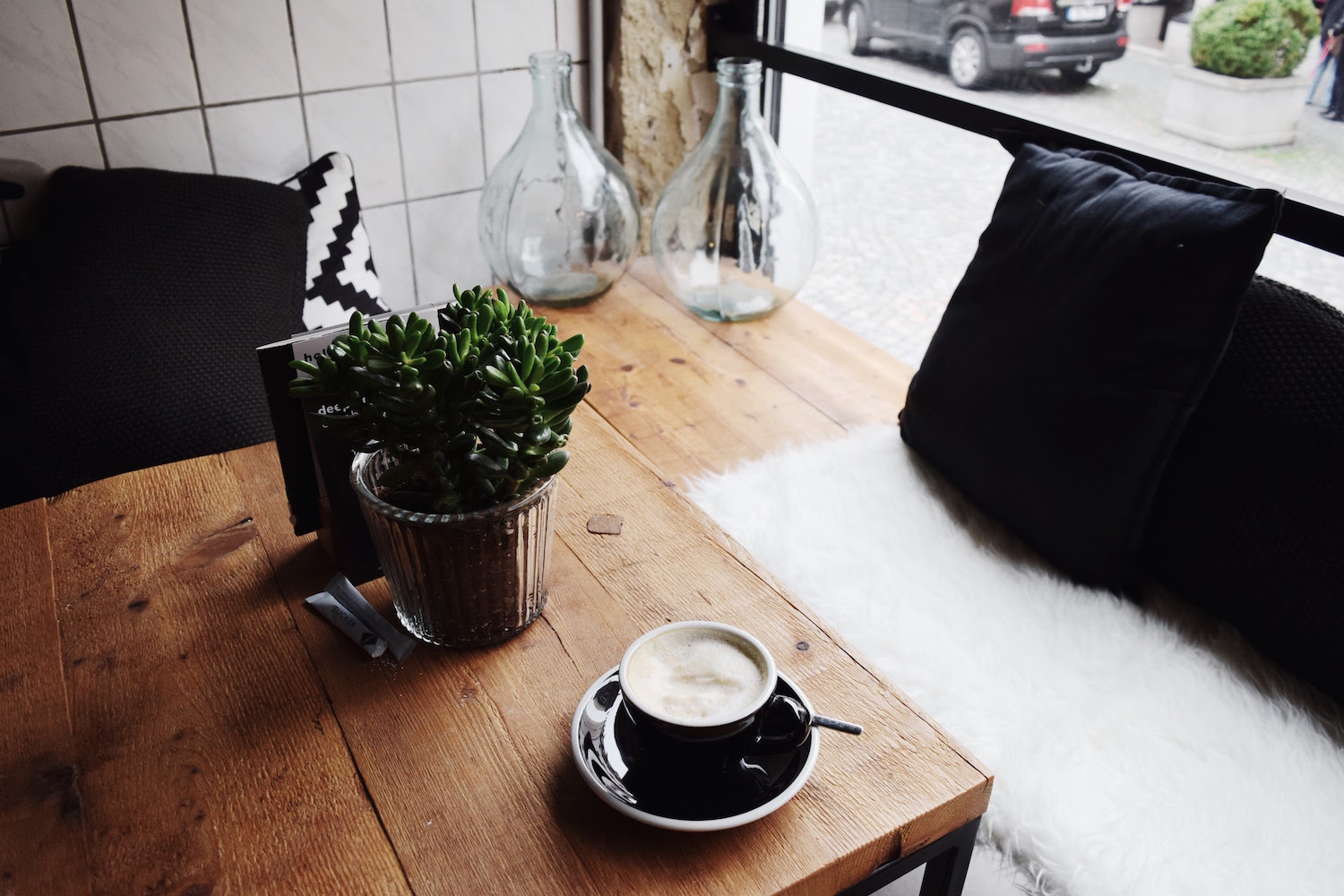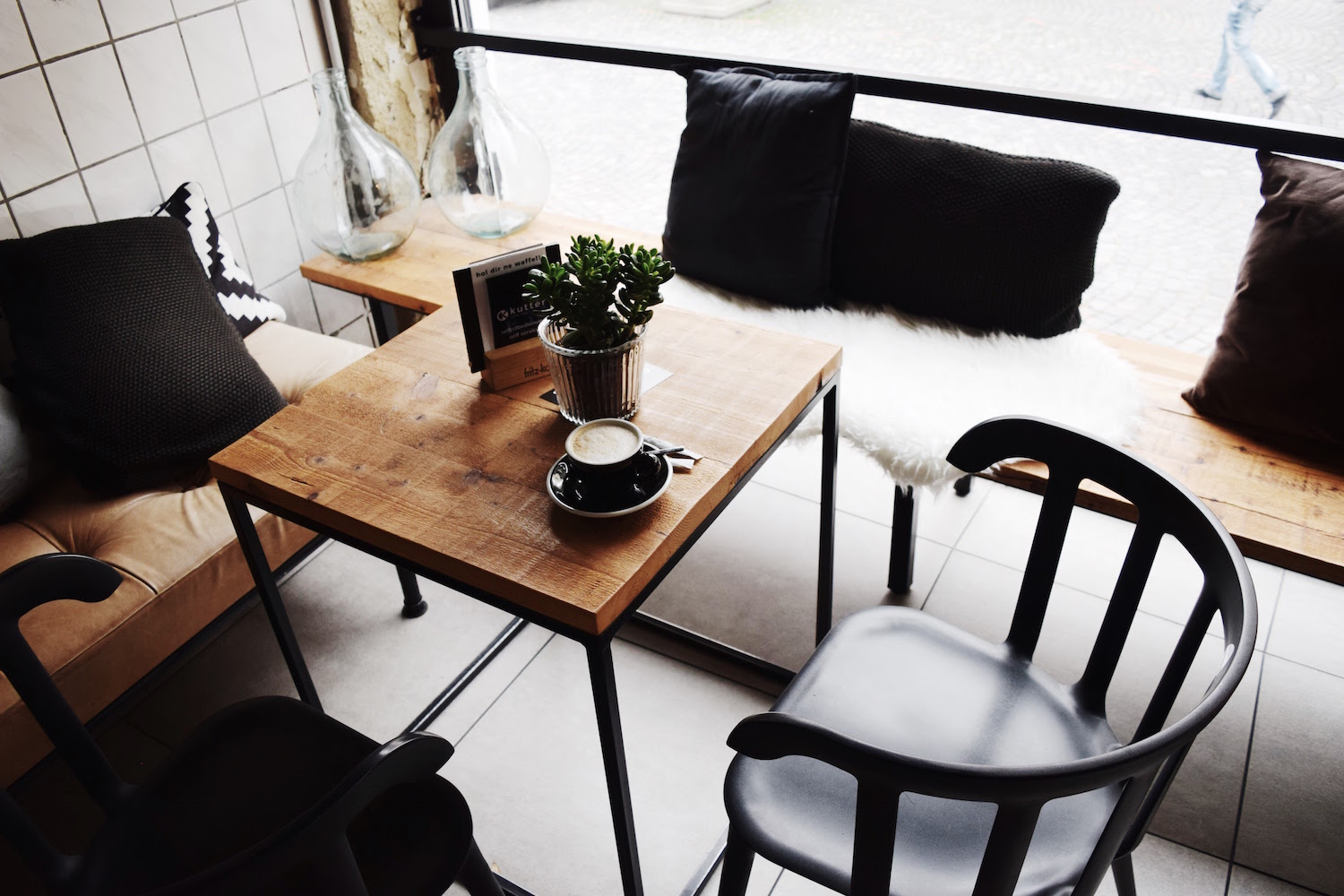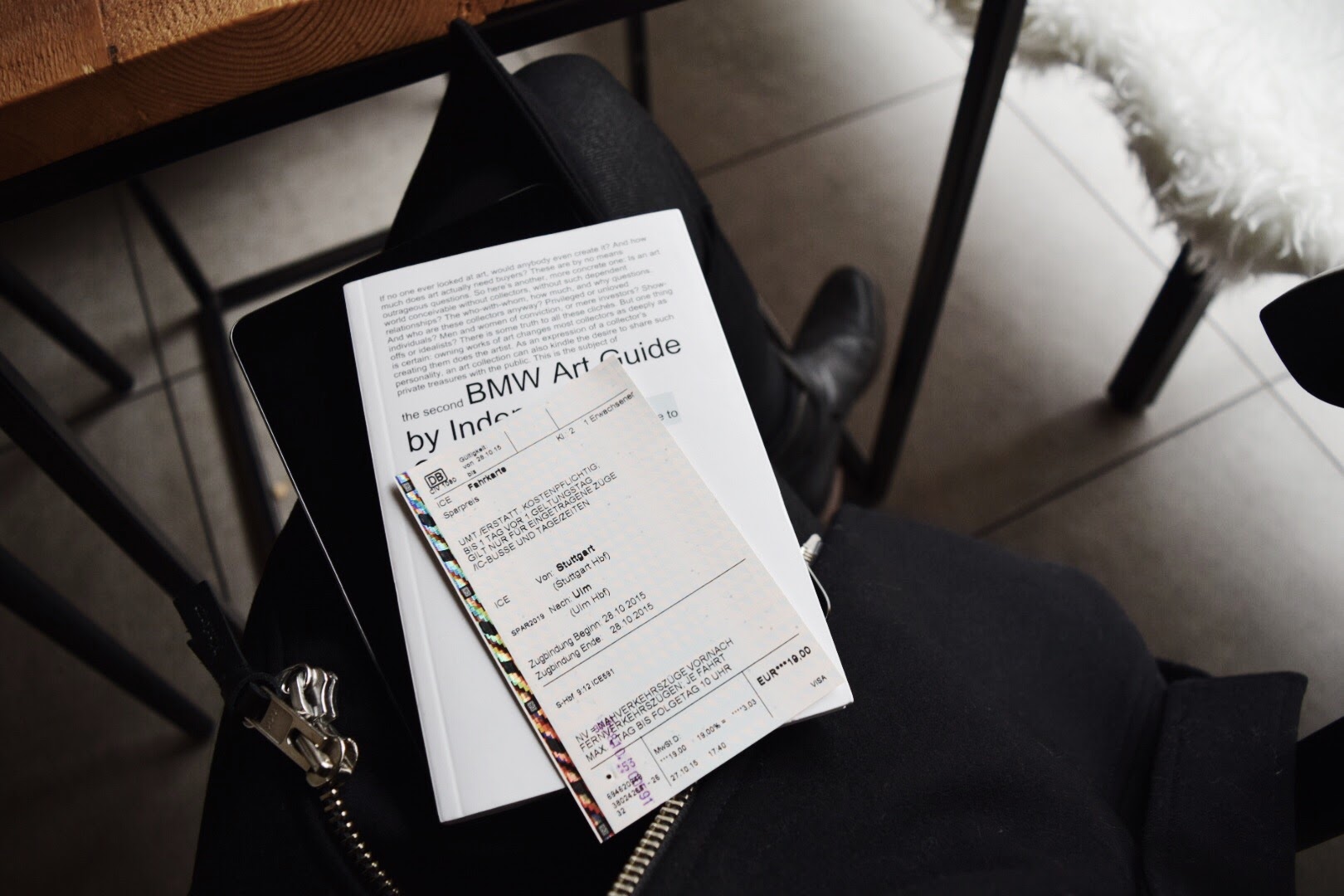 The café is centrally located in front of a large cobblestoned plaza. It occupies two floors decorated with plenty of seating, blankets and pillows. The owners were super friendly and even recommended a German restaurant for me to eat in!
Café Kutter
Marktpl. 14, 89073
Ulm, Germany