Paris is stunningly beautiful throughout the whole year. Yet, most tourists prefer to visit the city of love during the summertime because they are under the impression that Paris has the most to offer that time of the year.
However, Paris positively has to offer a lot if you were to decide to visit the city of light in the winter. Despite the freezing temperatures, there are quite a few benefits to a winter trip to Paris. If you're not yet convinced, keep reading to find out the most prominent benefits of visiting Paris during wintertime!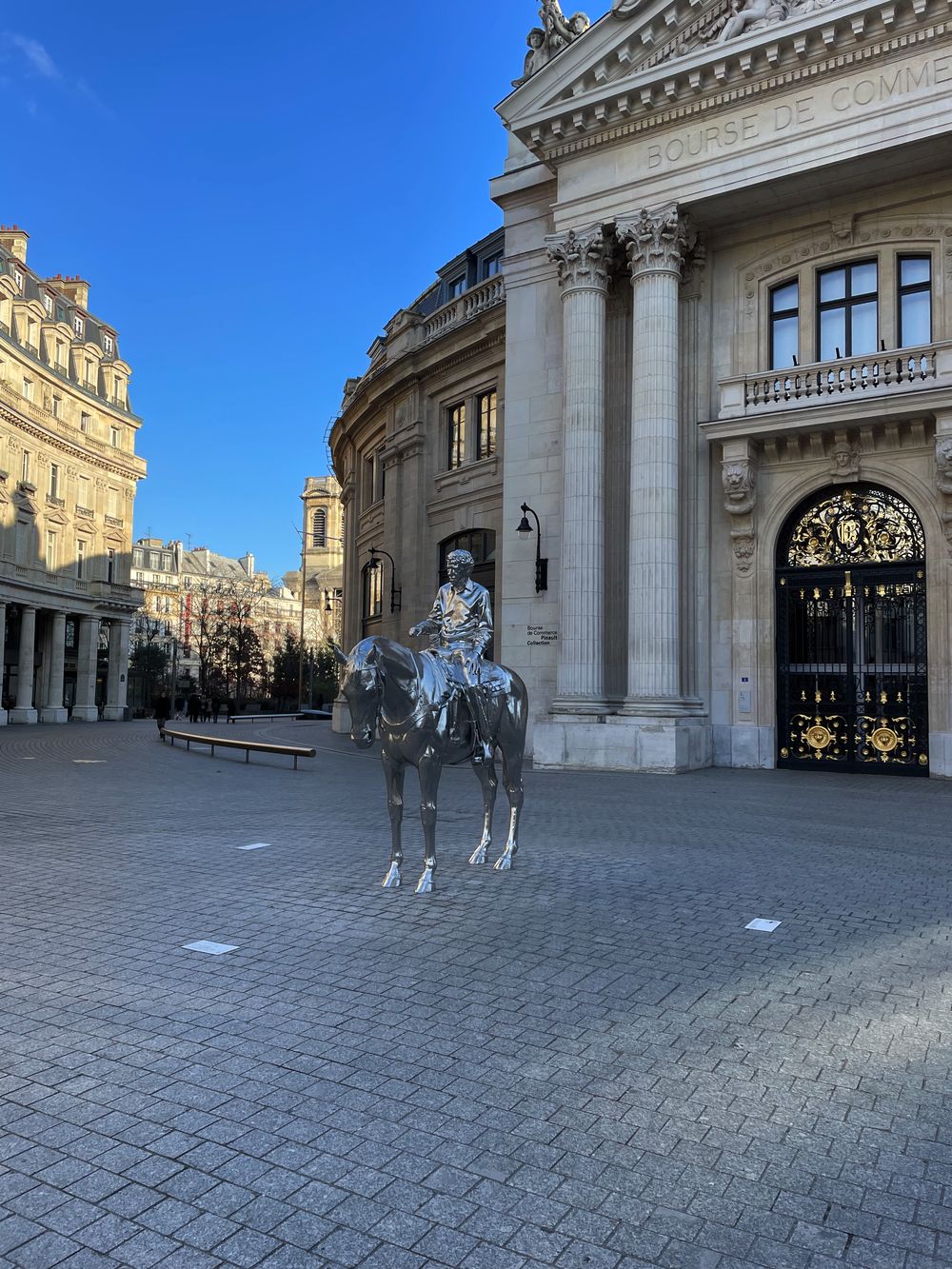 Fewer Busy Crowds to Push Through
First and foremost, the fact remains that Paris is one of the most popular tourist cities and thus, travelers from all over the world come to Paris each year to immerse themselves in the French capital's beauty.
Paris is significantly less busy during wintertime in comparison to what's the case in spring or summer. So, if you want to take your time to get to know Paris in every aspect without having to push through busy crowds wherever you go, it wouldn't be the worst idea to travel to Paris in the winter!
The good thing is that you can roam around Paris like a loan wolf during winter! Most everybody stays indoors and there are far fewer tourists clogging up the streets during the early months of the year.
Heated Terraces
What's better than enjoying a cozy vin chaud on a heated terrace? Parisians refuse to give up their terrace activities in the winter and businesses have conveniently installed heated lamps on the roof of the awning to provide guests with a heated outdoor area to sit and enjoy the view!
Cheaper Hotel Rates
You can save a ton of money on accommodations including hotels during the winter, which is great for traveling to Paris on a budget!
Higher Chances of Experiencing Snow
You might get lucky and see Paris in the snow – a rarity that most people never get to experience in their lifetime! it's truly a magical experience to witness Paraisan rooftops dusted with white snow. Snap a photo fast if you encounter a snowfall, it tends to melt pretty fsat!
While Paris has a charm that you simply can't deny no matter what the weather is like, there's just something indescribable about Paris when it's snowing. That is to say, Paris generally is known as the city of love and the snow really has the potential to add to this romantic atmosphere.
The Fun of Ice Skating
Wintertime means you can ice skate at one of several rinks the city has installed throughout the city!
While the Parisian people generally aren't big fans of the cold and ice skating, there are still a few gorgeous places where you can go ice skating in Paris. One place in particular that stands out is Le Grand Palais Des Glaces, which is one of the biggest ice skating rinks in the world. When you go ice skating there, you can enjoy the beautiful architecture, and the immense fun of ice skating, and afterward, you can enjoy some much-needed hot chocolate, glühwein, or something to snack on.
If this was not yet mind-blowing enough, there's also the possibility of going ice skating below the Eiffel Tower so that's something to keep in mind as well!
You'll Save Money
Furthermore, another big advantage when it comes to visiting Paris in the winter is that it's remarkably cost-effective. That is, not only are the restaurant prices cheaper in the winter in comparison to the summer, but you can also save money on the flight tickets to Paris as well. This advantage really shouldn't be underestimated since Paris doesn't have the reputation of being very cheap.
Winter Clothing Sales
During the wintertime, you can shop for serious bargains in Paris when the enormous winter sell-off takes place, known as Les Soldes. During this big French sales event, the majority of the shops and stores in Paris significantly lower their prices so people can completely go crazy and stock up on clothes, shoes, homeware, and more. The biggest advantage in regards to this winter sell-off is that during this period, it becomes possible to get those designer clothes and accessories you want at extremely low prices. Don't hesitate to try your luck with the winter sales! A very useful tip in this department is that you definitely should pay Galeries Lafayette a visit. This big shopping mall not only is very pleasing to the eye, but you can also surely get a lot of shopping done here.
Christmas Decorations
If you come to Paris in December and early January, you'll get to experience the beautiful Christmas decorations all over the city! During wintertime, Paris offers a wide assortment of Christmas markets selling trinkets and food. When you take a stroll through these Christmas markets, you'll find that you can enjoy countless booths filled with food, drinks, clothes, jewelry, and much more! Here is a guide on what to do for Christmas in Paris this year!
La Chandeleur (Crêpe Day!)
Last, but certainly not least, when you think about Paris, you automatically also think about the delicious crêpes that you can enjoy there. Well, during wintertime, on February 2nd, the French people in general and the Parisian people specifically celebrate La Chandeleur, which is a holiday that revolves entirely around crêpes. On this day, you can eat delicious crêpes the whole day long without feeling guilty about it!
Verdict: Don't Wait Until Summer
All in all, Paris is definitely worth visiting during wintertime. You might have to deal with a little bit of cold, but in return, you can completely and utterly enjoy the extra charm that Paris has to offer during these colder months. So, don't wait until summer to visit Paris. Instead, be ahead of the crowd and travel to Paris during the winter months!