If you want to work abroad, there's many ways to do it. The path to working abroad isn't easy, but if you have your heart set on it, then I'm here to share some tips on getting a job abroad.
I've always loved travel ever since I was a college student. So it naturally made sense for me to seek out work abroad once I graduated. Even though I didn't end up taking a job abroad, I learned a lot in the process which I will share below. In the end, I decided to turn to self-employment which allowed me to travel and work at the same time – without being held down by a salaried job!
Work Abroad Ideas
There are many ways to work abroad from getting a corporate job to freelancing to temporary seasonal positions. Here are some ideas.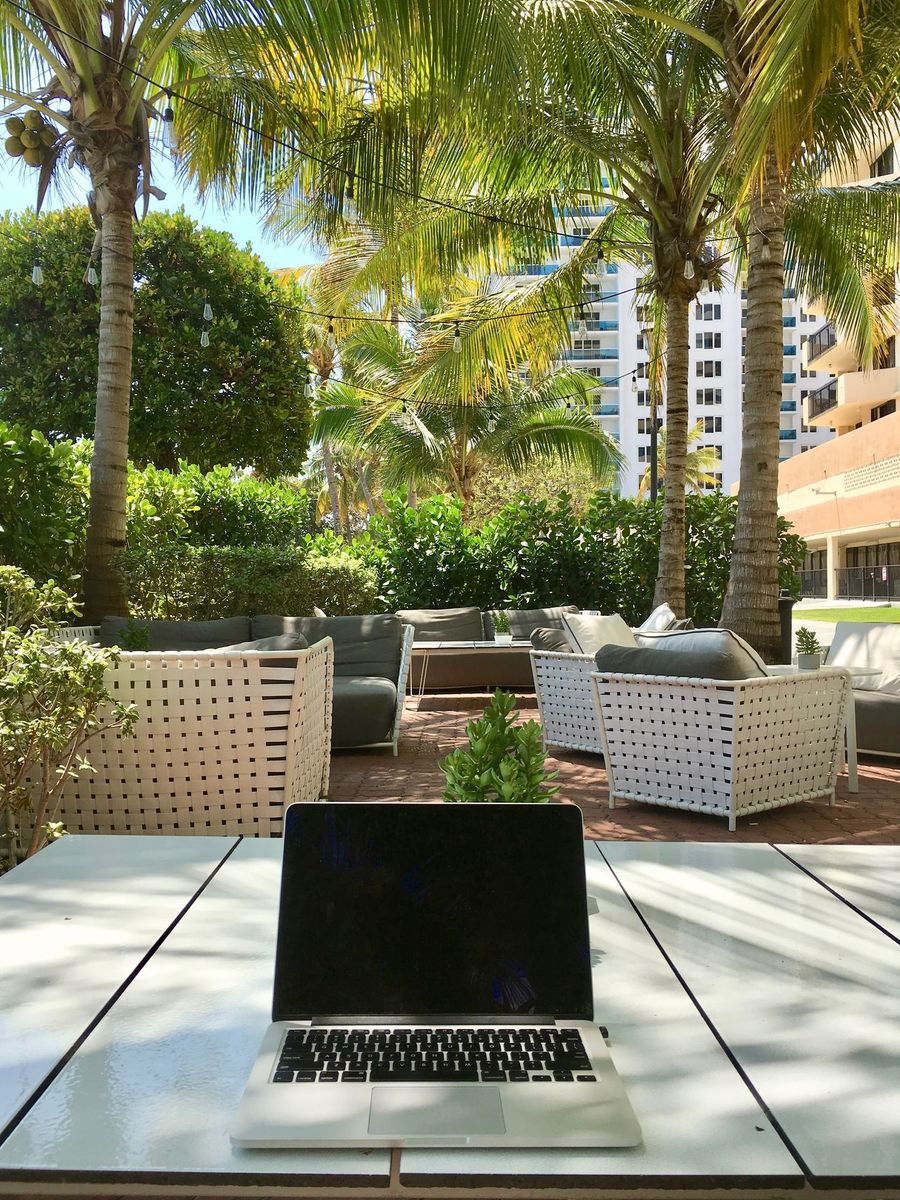 Digital Work Abroad Jobs
Self-Employment – One of the easiest ways to work abroad is through self-employment. There is a good chance you have a skill that others are willing to pay for, which means you can earn money on your own terms, working for different clients as much or as little as you like!
Freelance Writer – If you love writing, you can get paid to be a freelance writer. Often you have a few days to get the work done, so there shouldn't be too many time zone issues. 
Freelance Graphic Designer – Love designing graphics? Lots of businesses need graphics for social media and internal documents. You can earn by and travel by becoming a freelance graphic designer.
Social Media Manager – With all the different social media networks available, many businesses feel overwhelmed at managing them all. You can step in and provide an all-in-one social media management service and travel at the same time. 
Virtual Assistant – A great online job that lets you travel is being a virtual assistant. You might help out someone with personal tasks or business tasks.
Online Teacher – You can teach a variety of subjects online from English to math tutoring. Keep in mind this will require you to manage your schedule and work with different time zones!
Blogger – I decided to become a full-time blogger which allowed me to move abroad and work from my own income. I earn money through blog ads, affiliate marketing, and sponsored posts. It has allowed me to travel to dozens of countries and I wouldn't change it for the world! Pun intended – because I already have the world :)
PS. Let me know in the comments if you would like to learn more about travel blogging.
Temporary/Seasonal Jobs Abroad
Many people from across Europe work seasonal jobs in June, July, and August when vacationers take time off to travel. The month of August is unofficially a vacation month for most French citizens so the need for extra help in seasonal destinations rises sharply! It's similar in other European countries, too. Here are some seasonal job ideas abroad: 
Au Pair – A common way for young people to move abroad is by becoming an au pair. An au pair is a foreigner who lives with a host family in another country. They are typically responsible for household chores and childcare. They are paid a small allowance for personal use. Au pairs typically work for 6 months or one year. 
Yacht Crew – These types of jobs pop up in the summer as wealthy Europeans descend on the Mediterranean sea to relax on their yachts. You can get a job working as a crewmember on one of these ships.
Salaried Work Abroad Jobs
These are the hardest jobs to get, especially if you are young and don't have a lot of work experience.
Flight Attendant/Pilot – Becoming a flight attendant or pilot is one of the most common jobs for people who want to travel and work at the same time. However, these jobs are highly competitive! Make sure you do a lot of research before pursuing this career path. 
Teacher – Many international schools abroad are searching for native English teachers to instruct foreign or expatriate children at their school. For this one, you would need a degree in education and some work experience! 
Intern – Lots of companies hire foreign interns for entry-level jobs. See if your country has an agreement with another nation for internship programs.
Corporate Job – Corporate jobs abroad are the hardest to get. They typically require many years of work experience before a company will sponsor you to go abroad. That doesn't mean it's impossible though! Try to work for a company which you know has a foreign office. Make connections and work hard, and eventually you can inquire about getting transferred abroad.
I hope this post gave you a quick overview about working abroad. There are many ways to get a job abroad and even though it isn't easy – it's far from impossible! Keep researching and you will find a path that works for you.