Paris is not only a fantastic city to explore, but also a wonderful place to shop for unique Paris souvenirs and gifts. From local handicrafts to fancy French foods, Paris offers many amazing items that serve as the perfect memory of your visit. I'll highlight some of the best souvenirs to look out for and where to find them so you can take a little piece of Paris home with you.
Fashion & Beauty
Here are some of the best fashion and beauty items to buy as souvenirs when visiting Paris!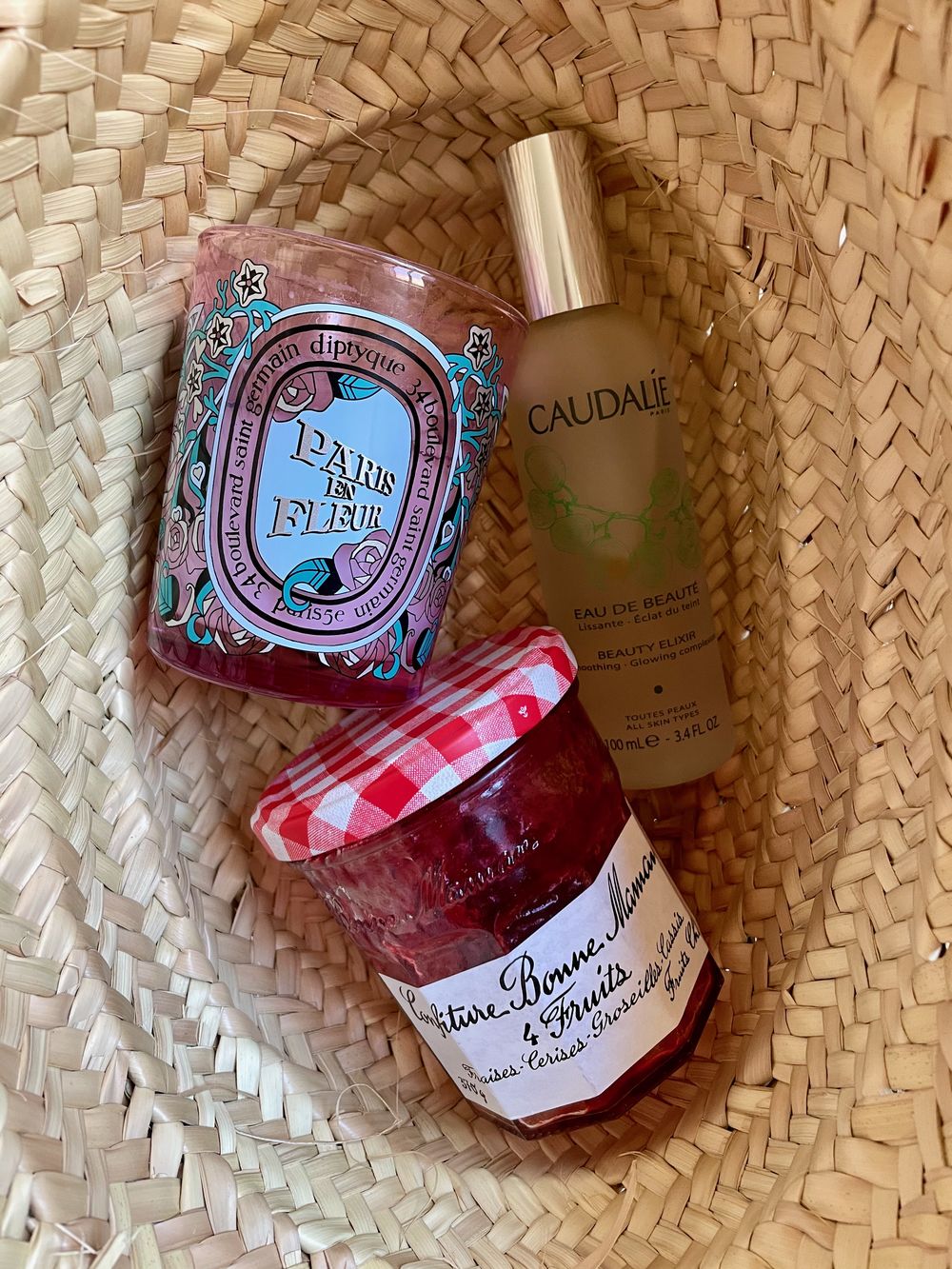 French Perfume
Paris is renowned for its perfumes and fragrances. Top French perfume houses like Guerlain, Chanel, Dior, and Yves Saint Laurent have signature scents you can buy directly from their boutiques.
Luxury Fashion
Paris is a fashion capital. Designer brands like Chanel, Christian Dior, Louis Vuitton, Hermès, and Cartier have flagship stores where you can buy clothes, bags, accessories, jewelry, etc. The benefit is you can get them for much cheaper in France than in the States, plus you can get a partial reimbursement of the VAT tax.
Makeup and Skincare
Look for French pharmacy skincare brands like Avène, La Roche-Posay, Vichy, and Nuxe while in Paris so you can bring back some face creams and body lotions. For makeup, houses like Chanel, Dior, and Lancôme are great options to bring luxury French beauty products for cheaper.
Scarves
Parisian women are known for their scarf game! Brands like Hermès and Louis Vuitton offer beautiful printed 100% silk scarves. You can also find nice quality silk scarves at department stores like Galeries Lafayette.
Home Fragrance
Diptyque and Comptoir Sud Pacifique make lovely candles and room fragrances inspired by French gardens and landscapes.
The key is to look for items from iconic French brands to get the most authentic souvenirs from your trip to Paris!
Food & Sweets
Paris offers some delicious edible souvenirs that make great gifts or treats to enjoy at home. Here are some top food and sweet items to buy!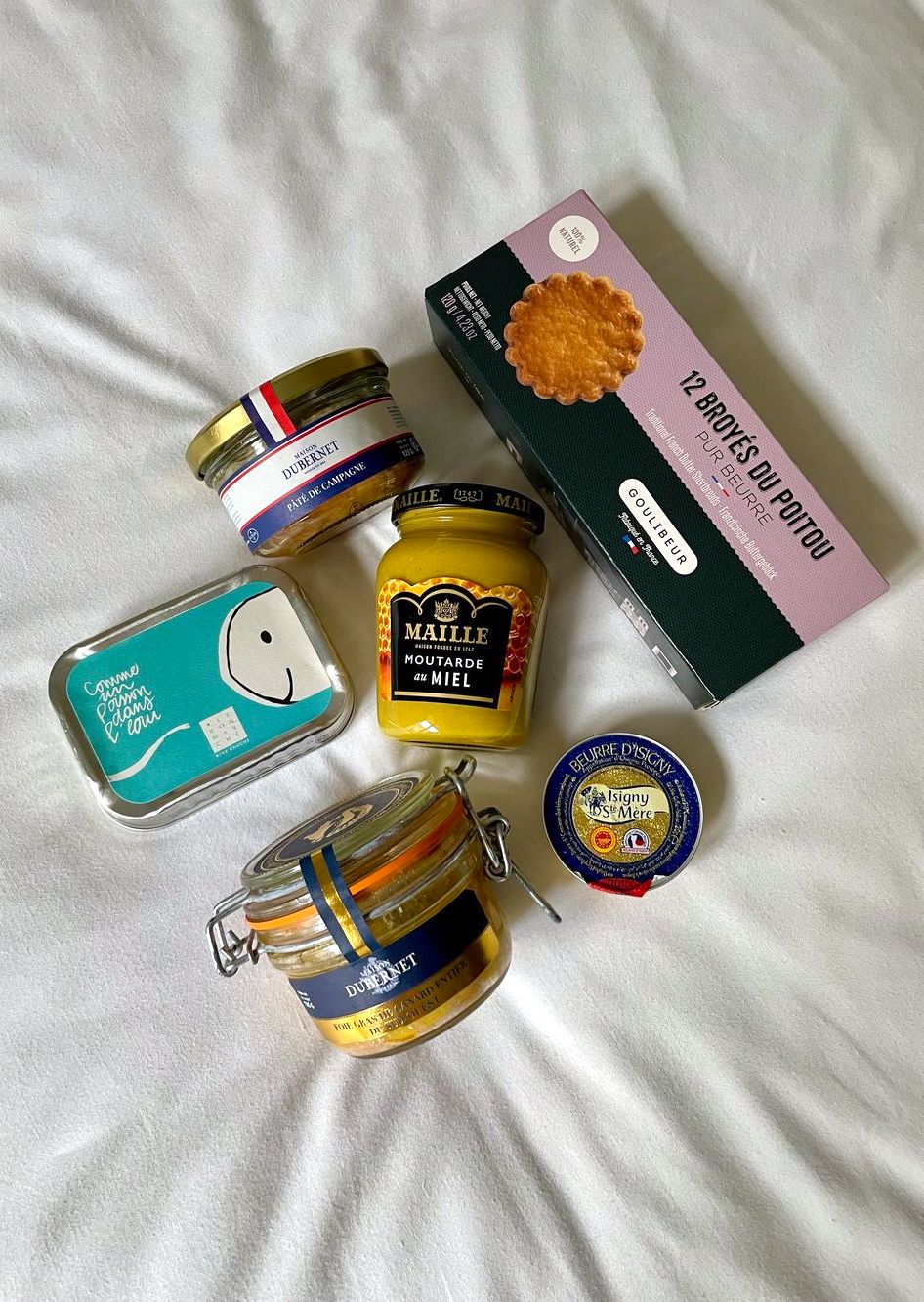 Macarons
These colorful French cookies are a classic. Ladurée and Pierre Hermé are famous macaron shops. Get a pretty box with different flavors. Shops like Fauchon and Arnaud Larher also offer beautiful macaron boxes.
Madeleines
Madeleines, traditional sponge cakes shaped like shells, are a quintessential French bakery item. Pick up a package to enjoy with coffee or tea.
Chocolates
Buy artisanal French chocolate bars or assorted bonbons from chocolatiers like Alain Ducasse, Jean-Paul Hévin, Michel Cluizel, and Patrick Roger. Opt for unique Parisian flavors.
Jams and Honey
Artisanal jams from Bonne Maman and honey from Lenôtre make nice gifts. Flavors like orange blossom, lavender, and chestnut are unique.
Caramels
Buttery French caramels from Henri Le Roux are divine. Get a sampler box of different Parisian flavors.
Biscuits and Cookies
Packs of classic French cookies like sables, palmiers, langue de chat are great to bring home. Brands like Michel et Augustin and Lefèvre are good options.
Mustard
Buy authentic Dijon mustard, or try flavored Parisian mustards from Maille, Reine de Dijon, and Edmond Fallot.
Tea
Elegant Parisian tea blends or coffee beans packaged in tins make great gifts. Brands like Mariage Frères, Dammann Frères, and Café Verlet are excellent.