Since French girls love dried flowers in their apartment, I decided to go on the hunt for a pretty bouquet of dried flowers in Paris. I am a big fan of flowers but I hate how quickly they dry out and wither away! That's what makes dried flowers so amazing. They are professionally stabilized so that their appearance won't fade the way that a normal flower would. That being said, dried flowers are much different in appearance than real flowers. They don't have the bright and saturated colors like a fresh bouquet. They are faded in color and come in lots of neutrals and fewer bright colors. That's ok with me though, as I really love the look of dried flowers in a vase.
So where can you buy dried flowers in Paris?
The first place I would look is your local florist shop. Many florists sell some dried flowers themselves, though they may not be the best selection you can find. It's definitely worth traveling for these flowers because they will last you a minimum of one year, and perhaps even longer!
Unfortunately, they don't come cheap, so you may pay up to 30 to 40 euros for one bouquet, professionally arranged. Or, you can curate your own bouquet and select a few pieces to put together yourself.
I would recommend buying a bouquet however, because the individual flower stems might be cheap at first glance, but to put together a decent sized bouquet, you'll end up spending more than you would have on just buying one bouquet already done for you.
Here are the five shops that I recommend for buying the best dried flowers in Paris!
O'Fleurs De Magenta
This places is listed as "O 'Magenta Flowers" on google maps. They sell a wide range of beautiful, colorful dried flowers at really good prices!
29 Boulevard de Magenta, 75010 Paris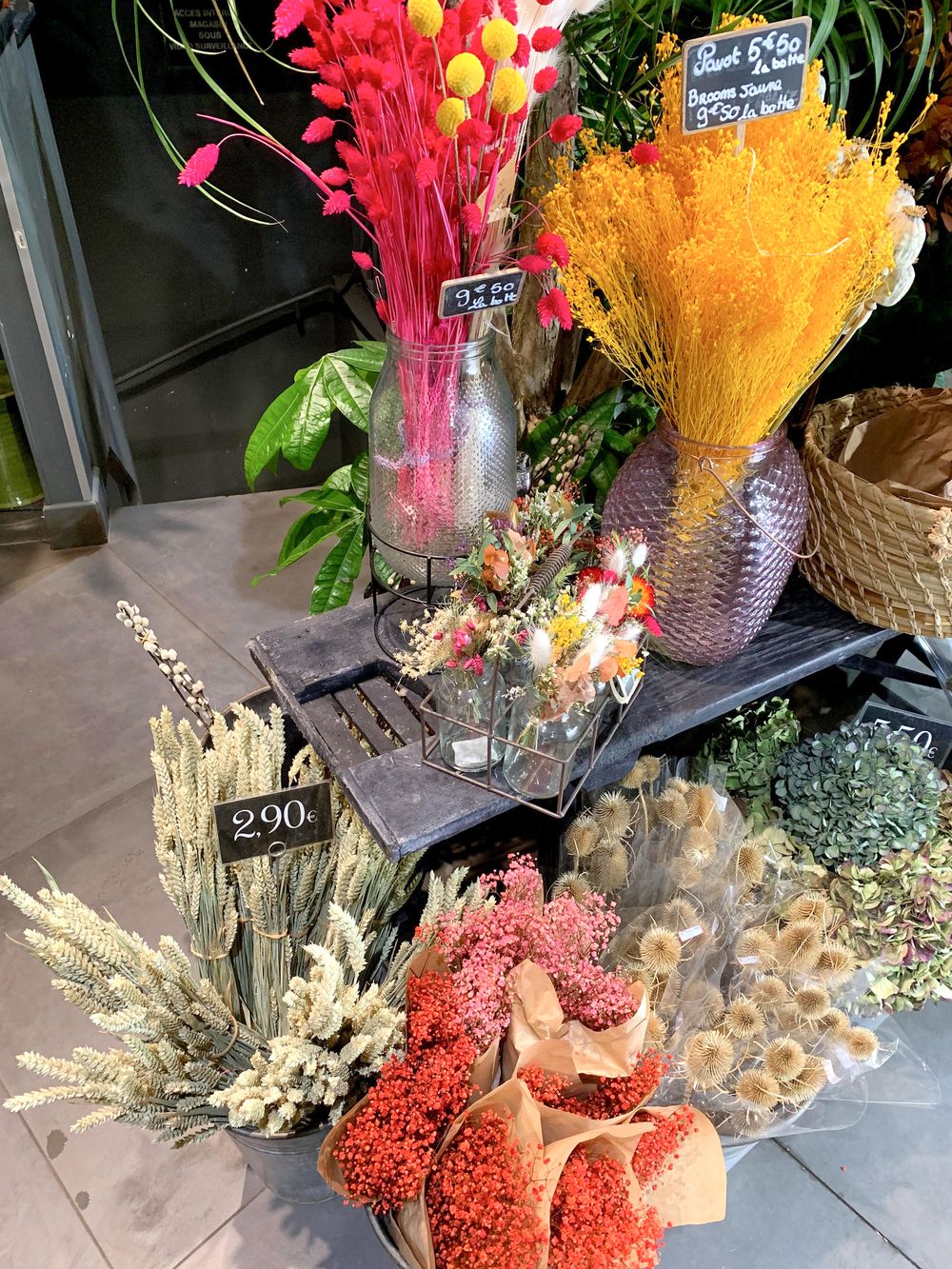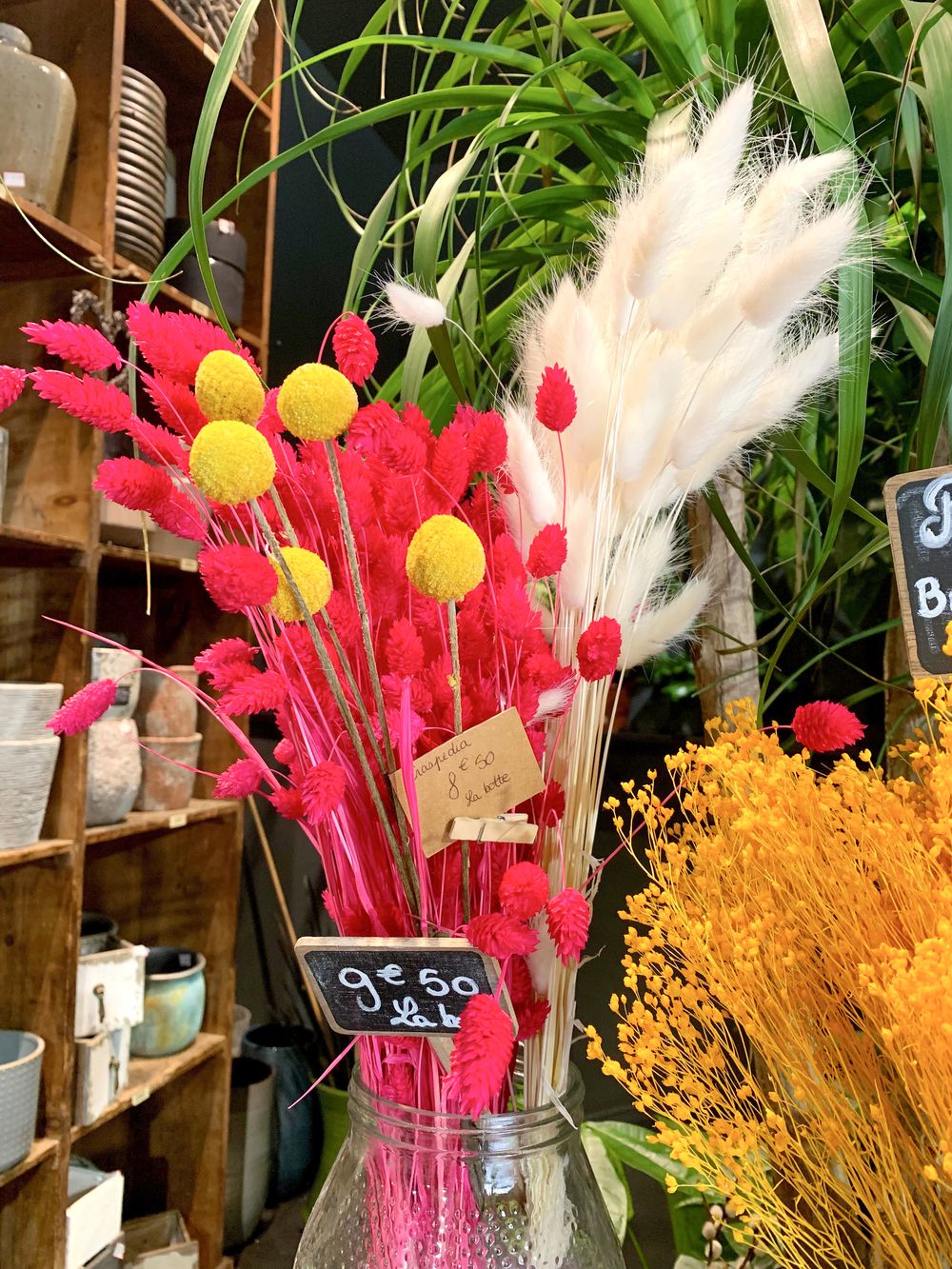 Pompon Bazar
Pompon Bazar is a decor store that sells dried flowers and other bohemian decorations like pillows and home accents!
15 Rue du Château d'Eau, 75010 Paris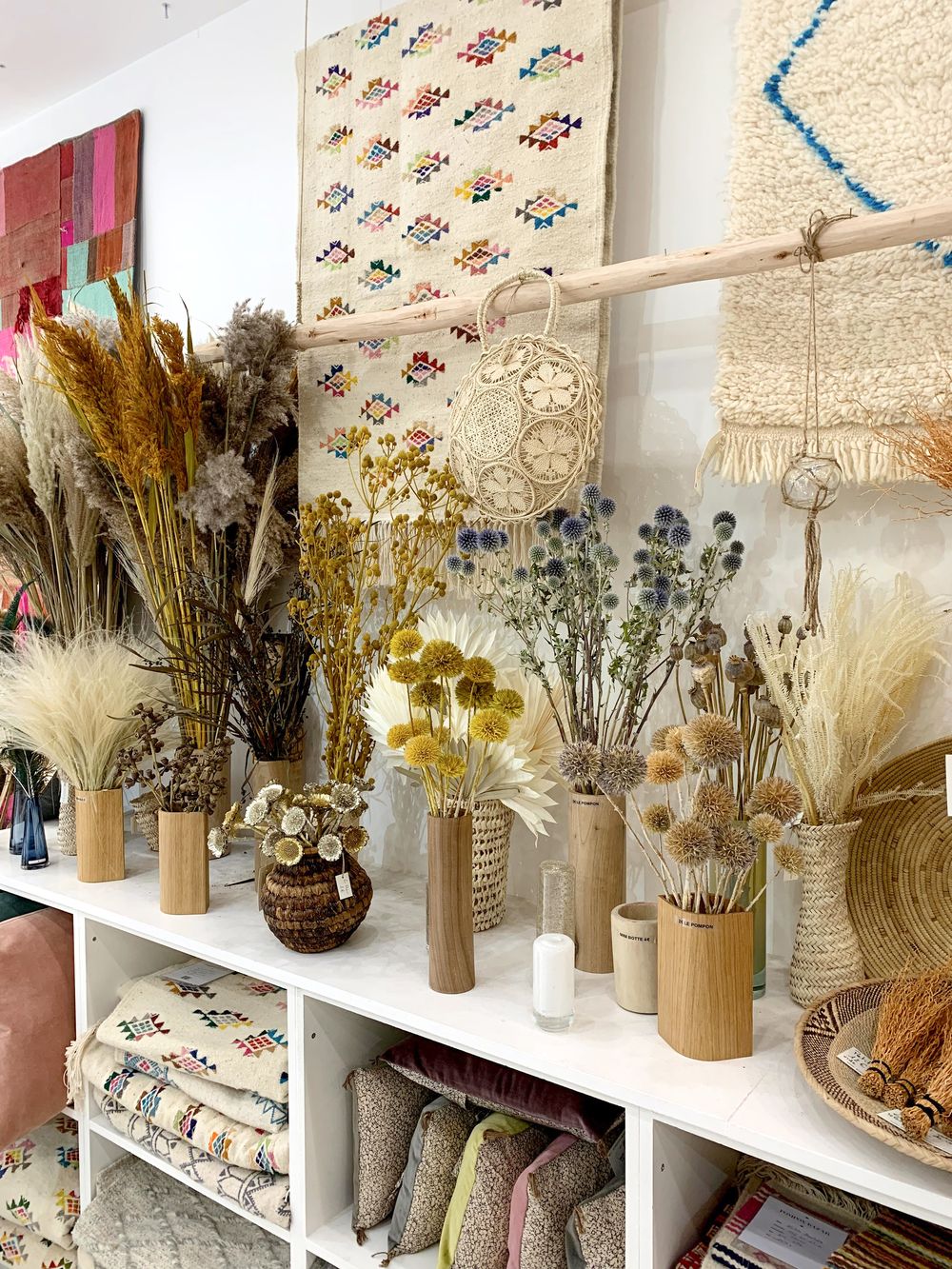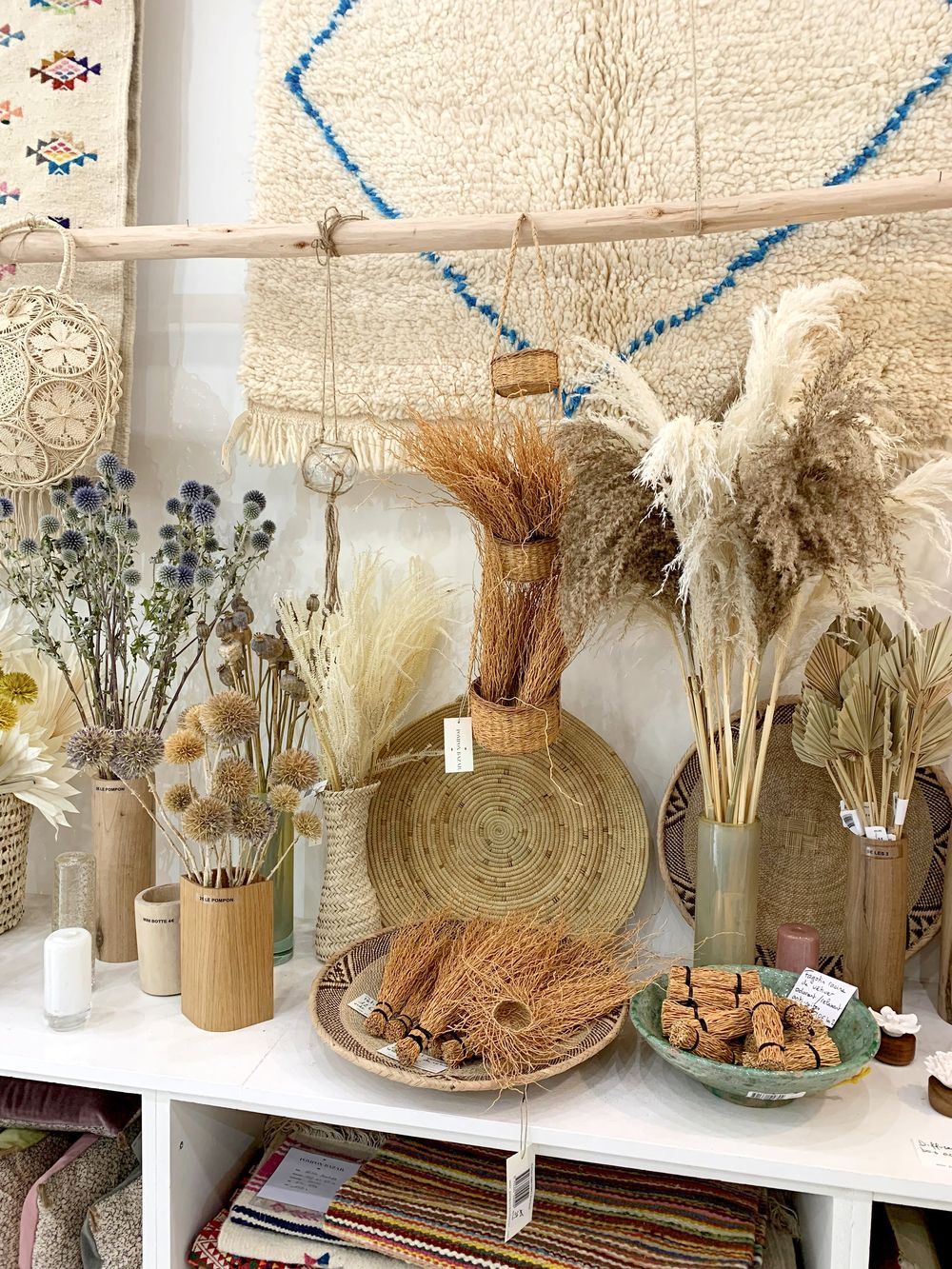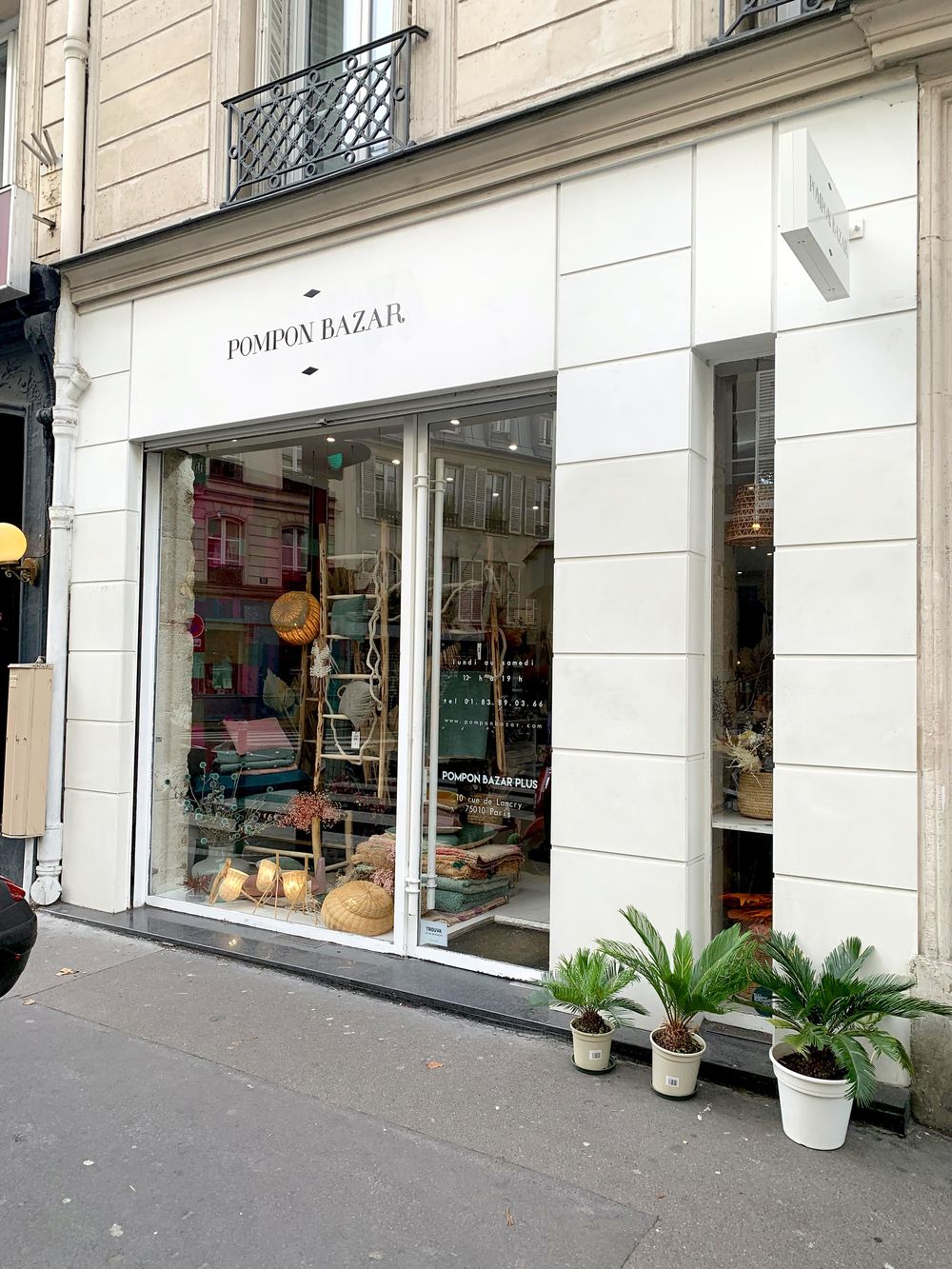 Fleux
Fleux is a home concept store located in several locations in the Marais. They certainly had the largest selection of stabilized flowers, but they were also the most pricey!
52 Rue Sainte-Croix de la Bretonnerie, 75004 Paris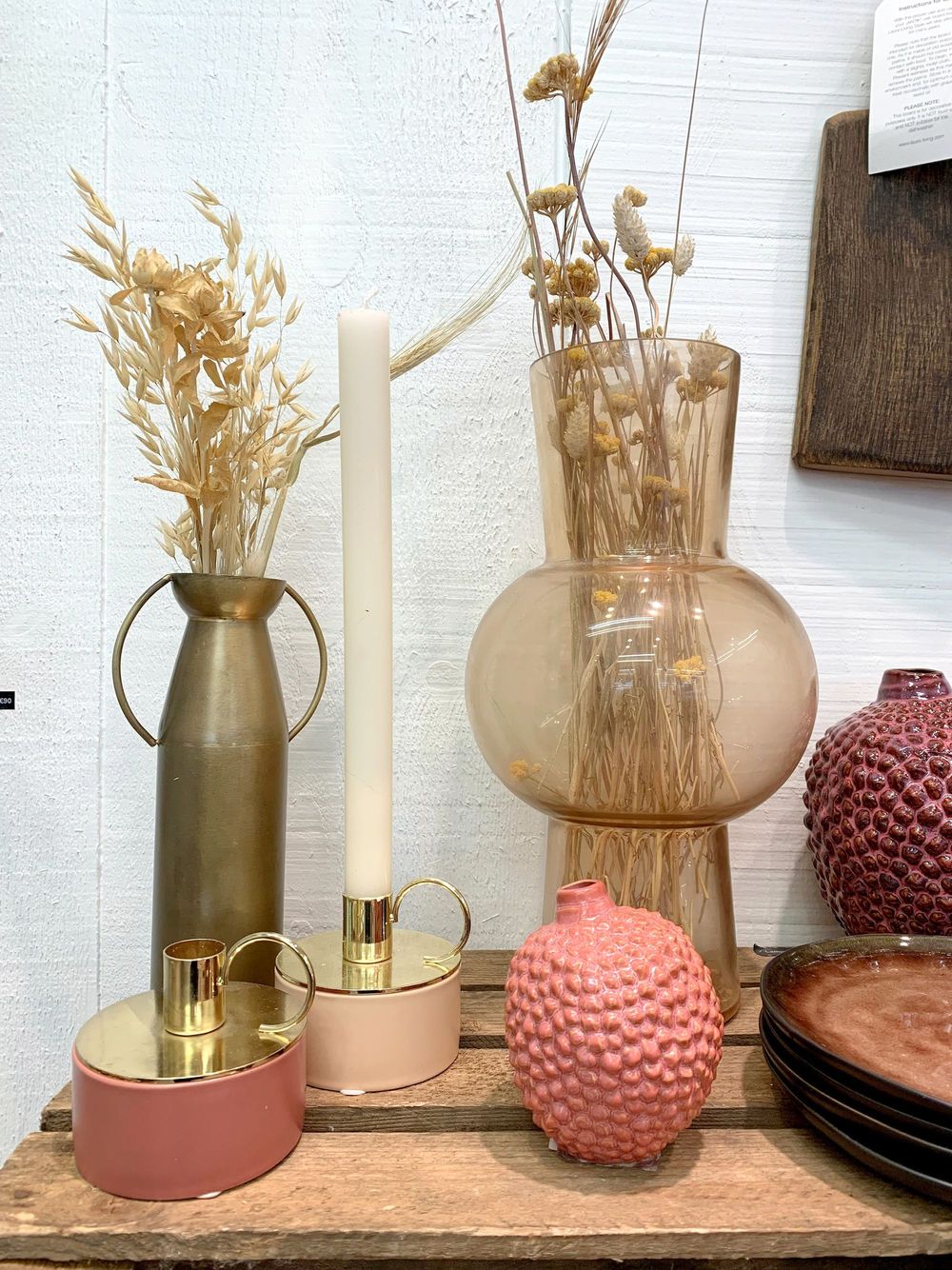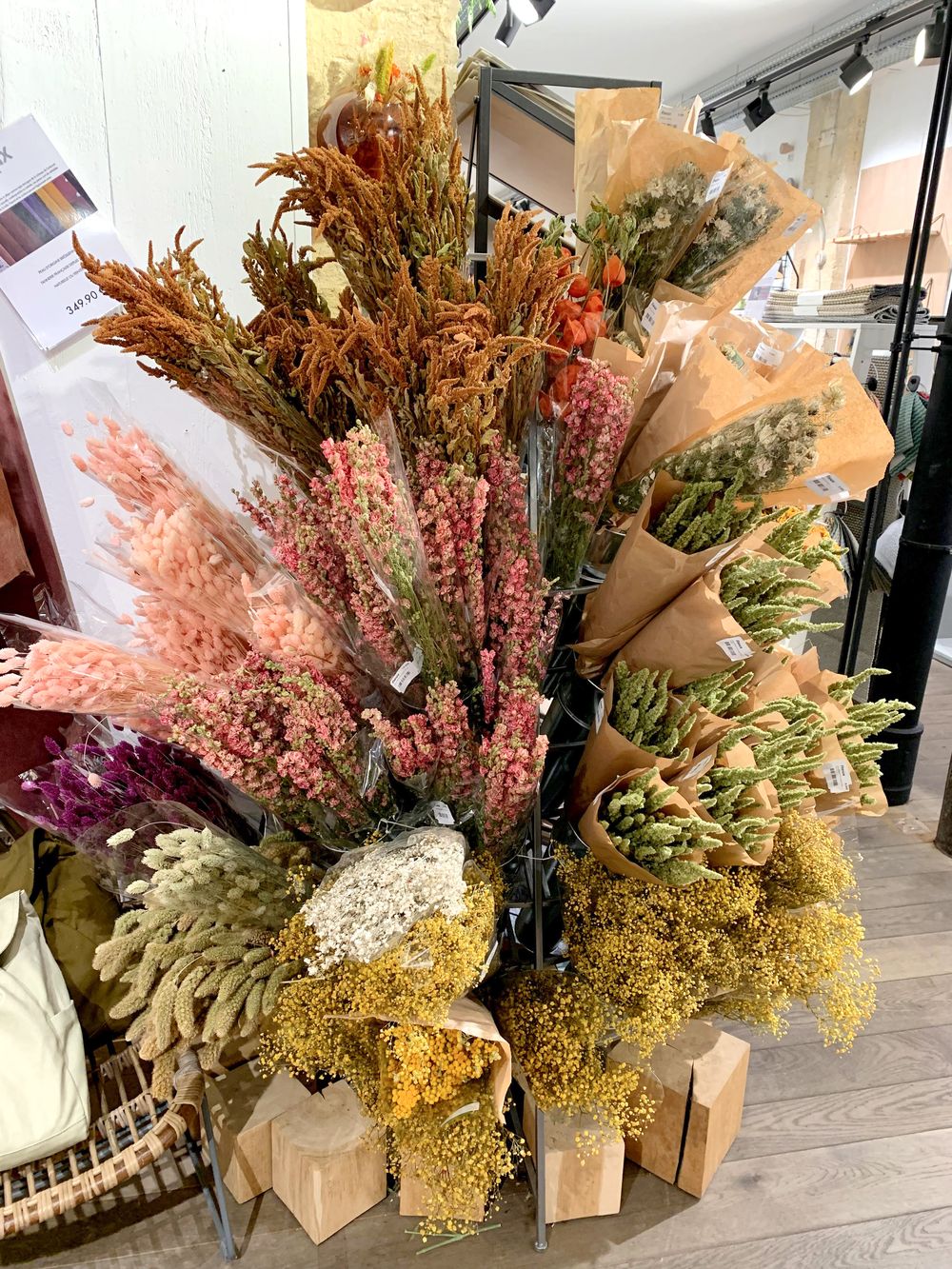 Peonies
Peonies is one of my favorite coffee shops and they also happen to sell beautiful dried flower bouquets!
81 Rue du Faubourg Saint-Denis, 75010 Paris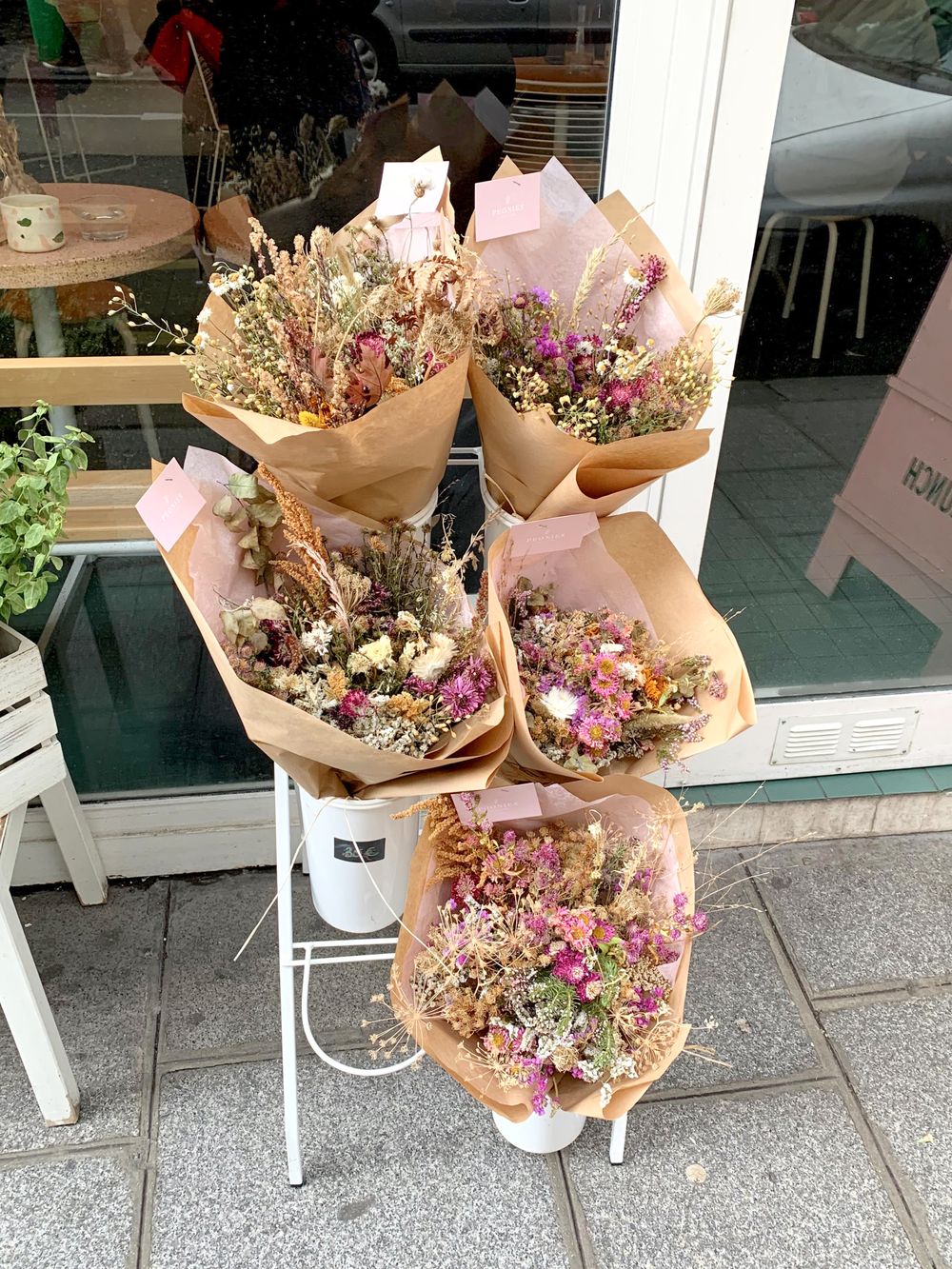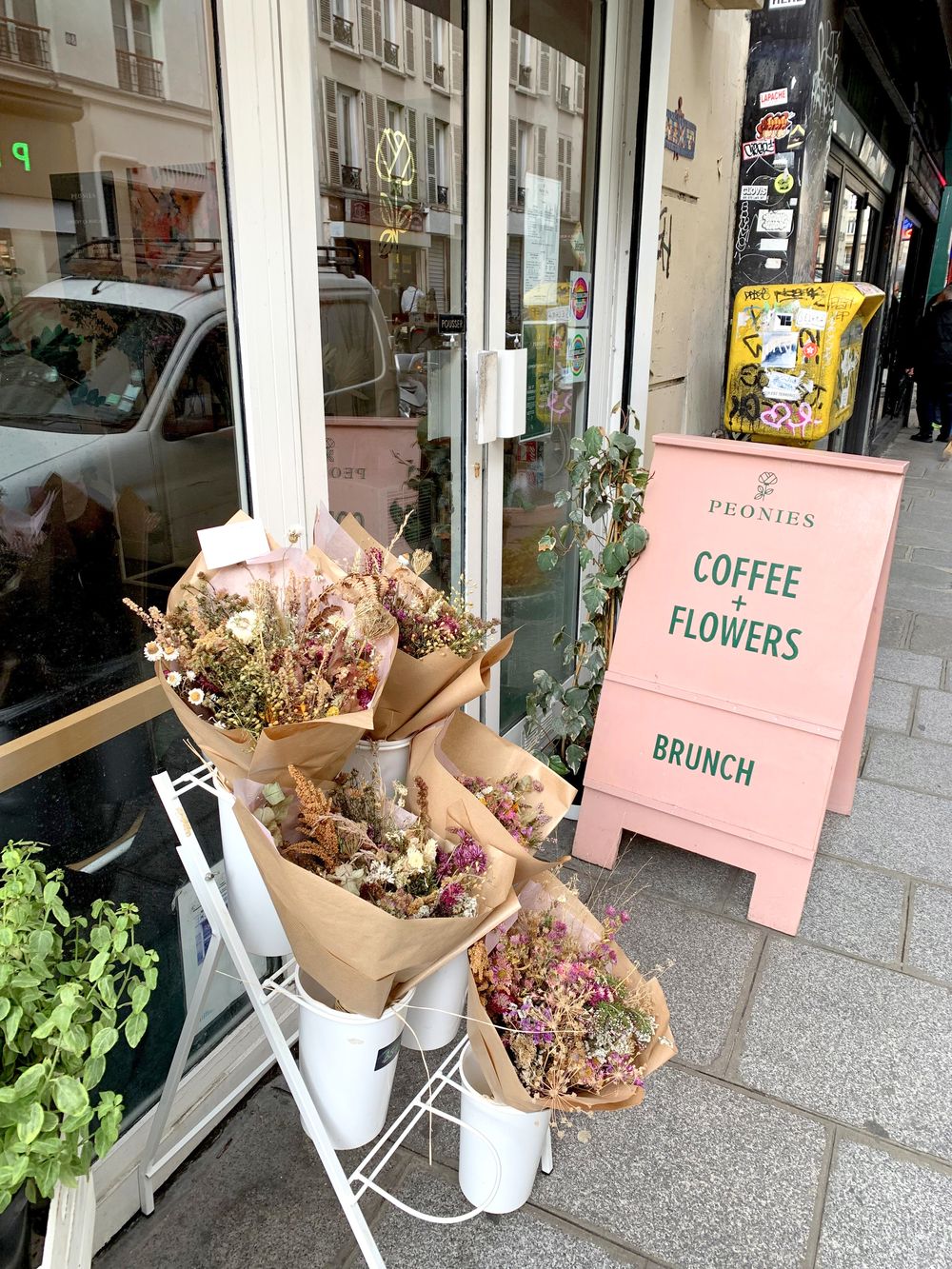 Truffaut
The Jardinerie Truffaut is actually a full fledged garden shop located in the 13th arrondissement. You can pick up a pretty decent selection of dried flowers here. Sadly, the prices weren't as low as I had hoped!
85 Quai de la Gare, 75013 Paris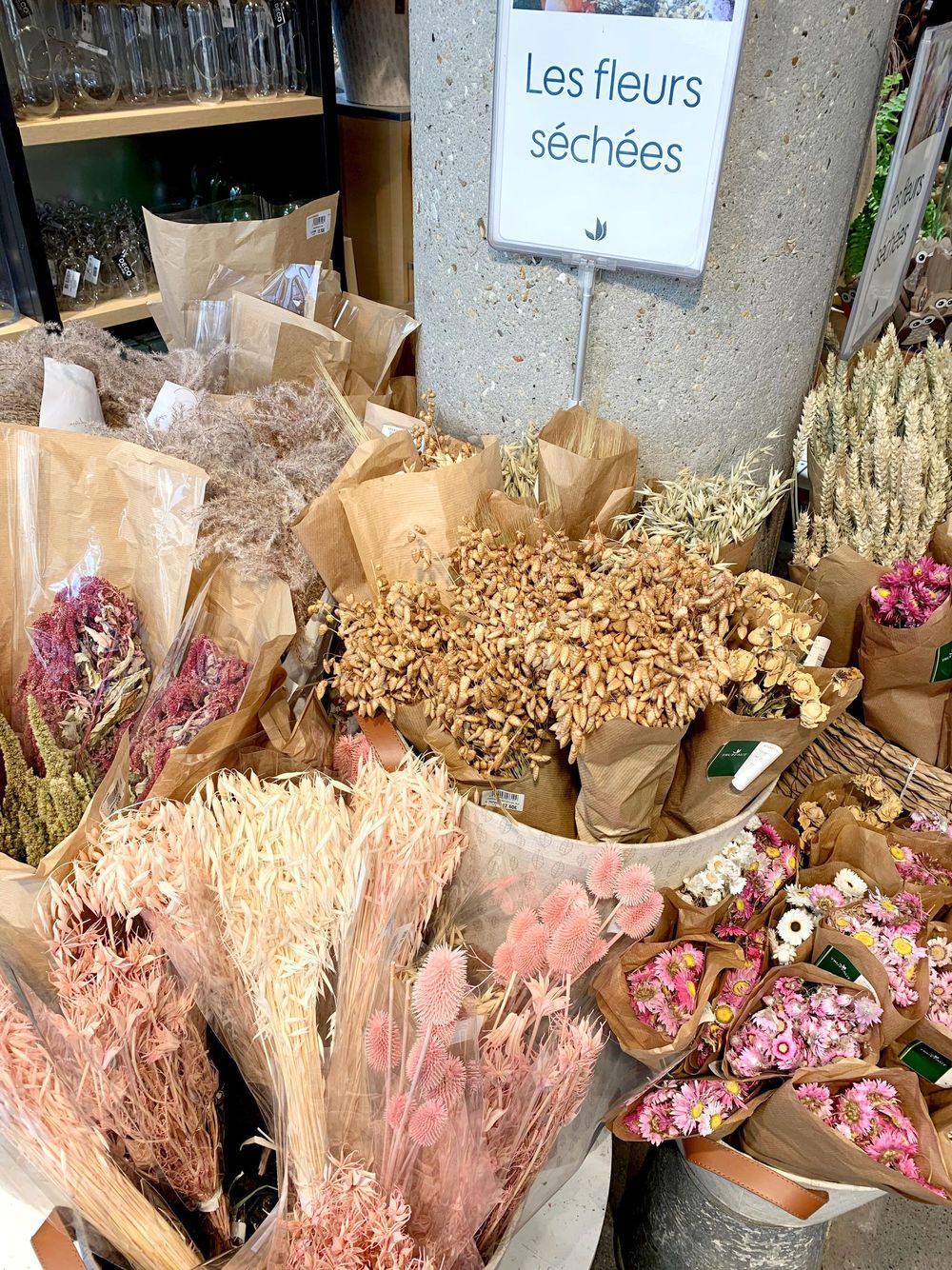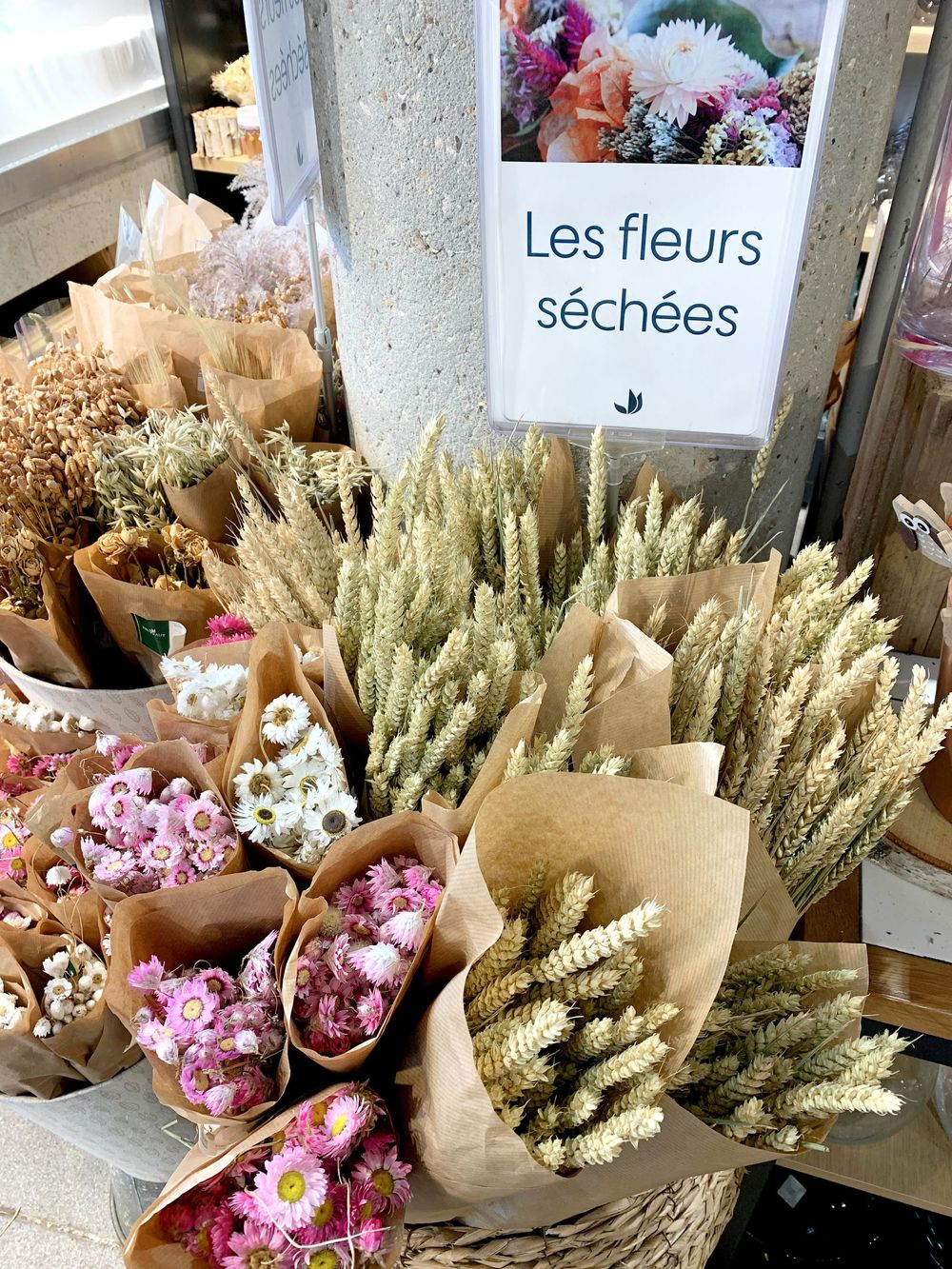 I hope this post helped you find the perfect dried flower bouquet that you were looking for! Do you know of any other extra special florists in Paris where you can purchase dried flowers? Don't hesitate to share in the comments below!