Just a few streets away from the Sacré Cœur lies Place du Tertre, a bustling plaza filled with artists and restaurants in the 18th arrondissement of Paris. The square has been open to the public since 1635, when it served as a central square in the Montmartre village. The community was filled with artists, creatives and songwriters who were attracted to the village's affordable prices.
Today, Place du Tertre still has a small-village feel to it. Tertre means small hill, and so Place du Tertre simply means Small Hill Plaza. The cobblestone streets are filled with artists who hold portrait sessions for visitors and sell their own small paintings.
Because the square is so popular among visitors to Paris, it's very difficult to earn a spot as an artist on the square of Place du Tertre. An artist must apply at the town hall of the 18th arrondissement, and even then, the waitlist is about 10 years long!
Place du Tertre is absolutely worth a stroll after you visit the stunning Sacré Cœur basilica. There are plenty of restaurants to stop for a break and enjoy the charm of this small village in a big city like Paris!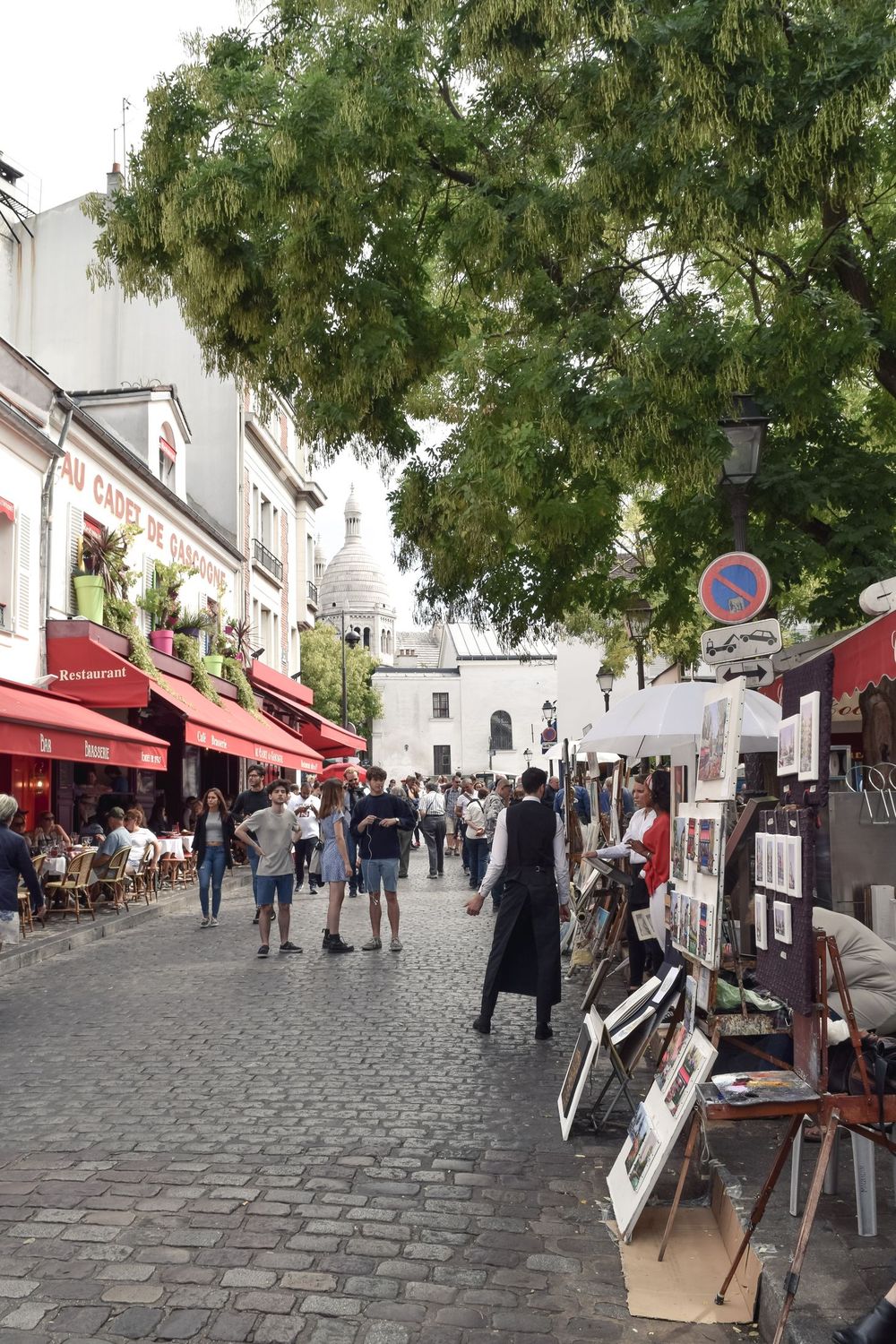 Why is Place du Tertre Famous?
The Place du Tertre is famous for being a hub of artistic activity in the Montmartre district of Paris, France. Its name translates to "Hill Square," as it is located near the top of the Montmartre hill.
In the late 19th and early 20th centuries, Montmartre was a bustling artistic center, and many notable artists, including Vincent Van Gogh, Pablo Picasso, and Amedeo Modigliani, had studios or worked in the area. The Place du Tertre, in particular, is known for its artists and portrait sketchers, who can often be seen painting in the open air, reminiscent of the historical artistic scene.
It's a popular tourist spot that provides a unique, bohemian atmosphere with a sense of being back in the days of the Parisian Belle Époque.
Apart from the artists and cafes, Place du Tertre also houses the Saint Pierre de Montmartre church, one of the oldest surviving churches in Paris, which adds to the historical and cultural significance of the area.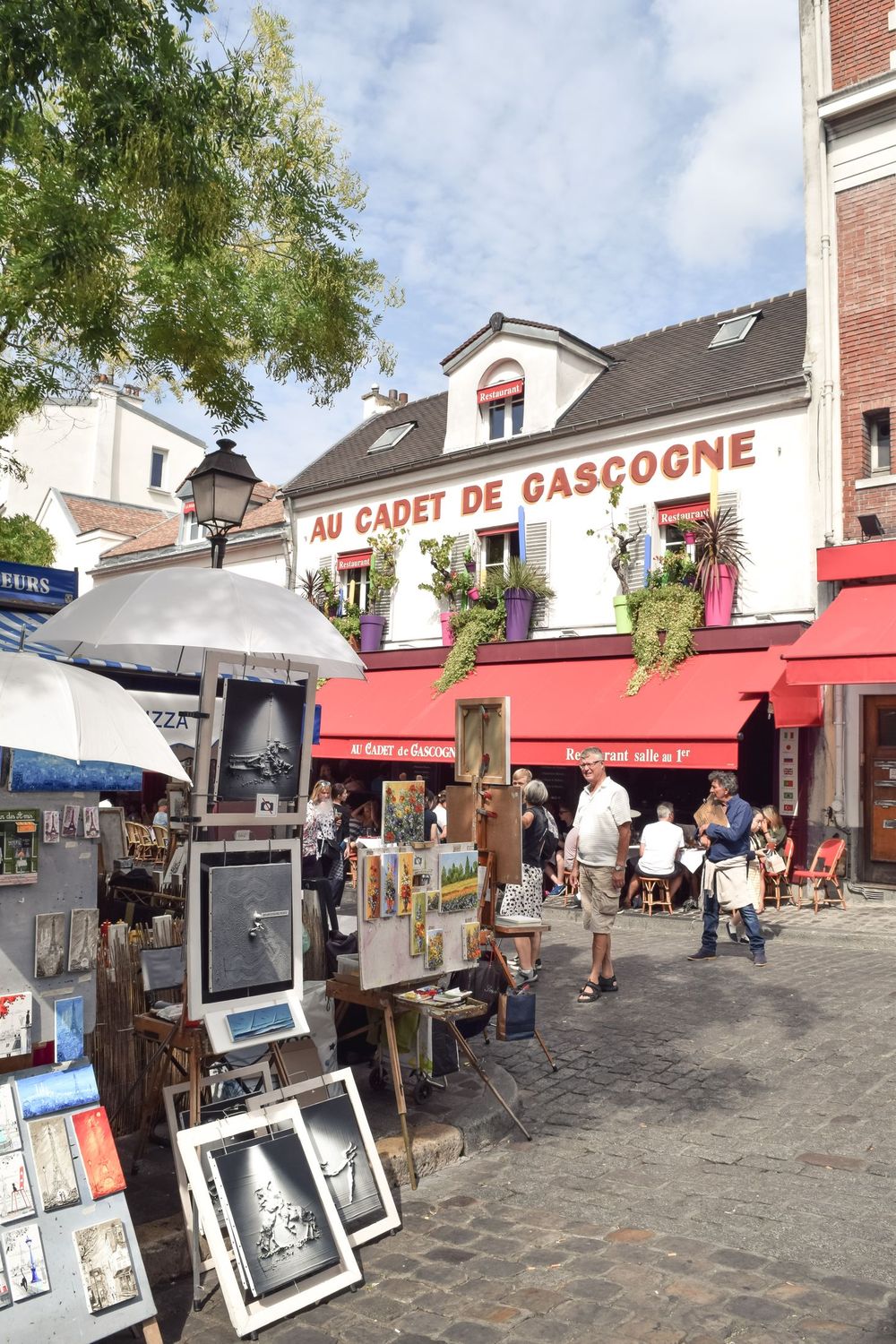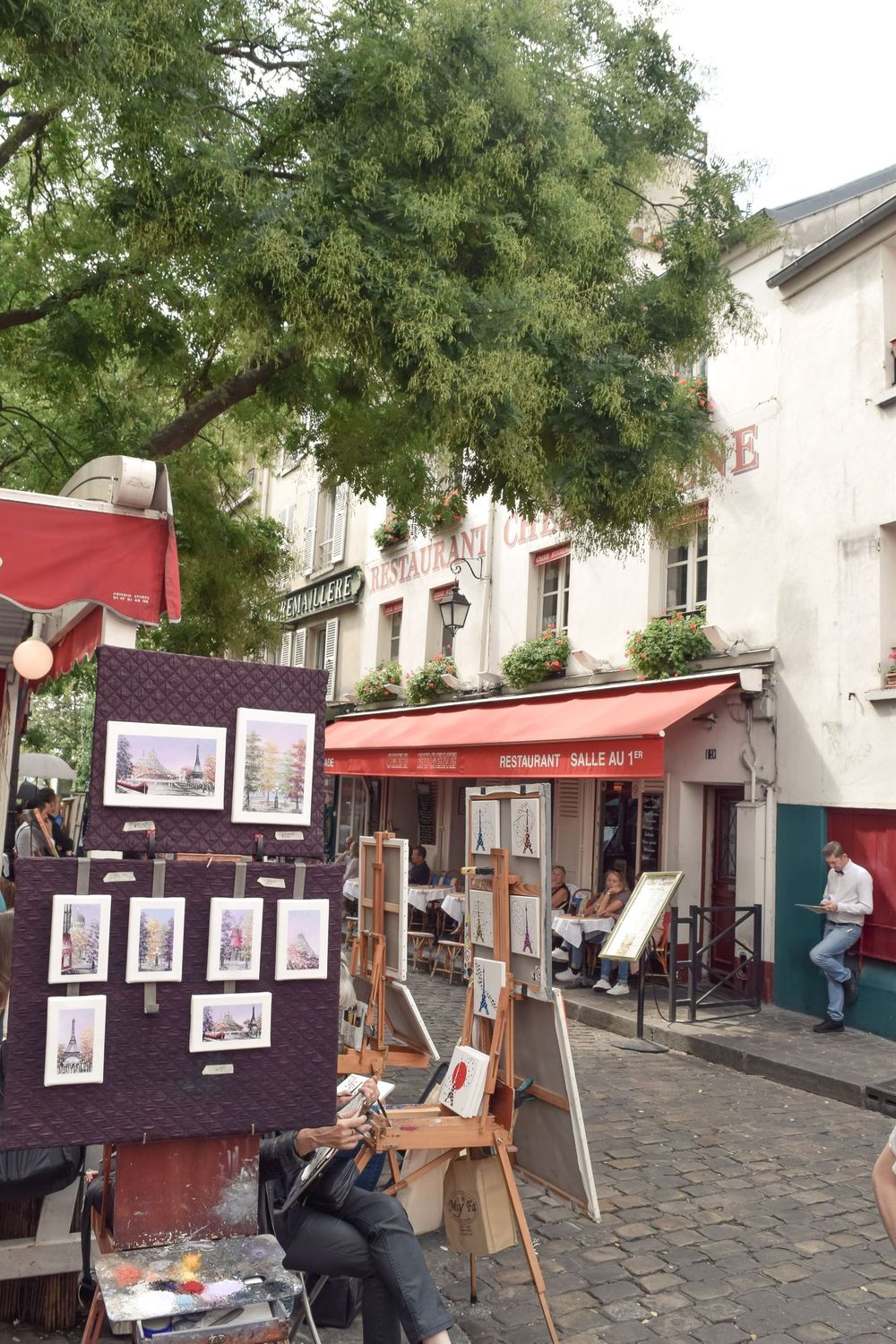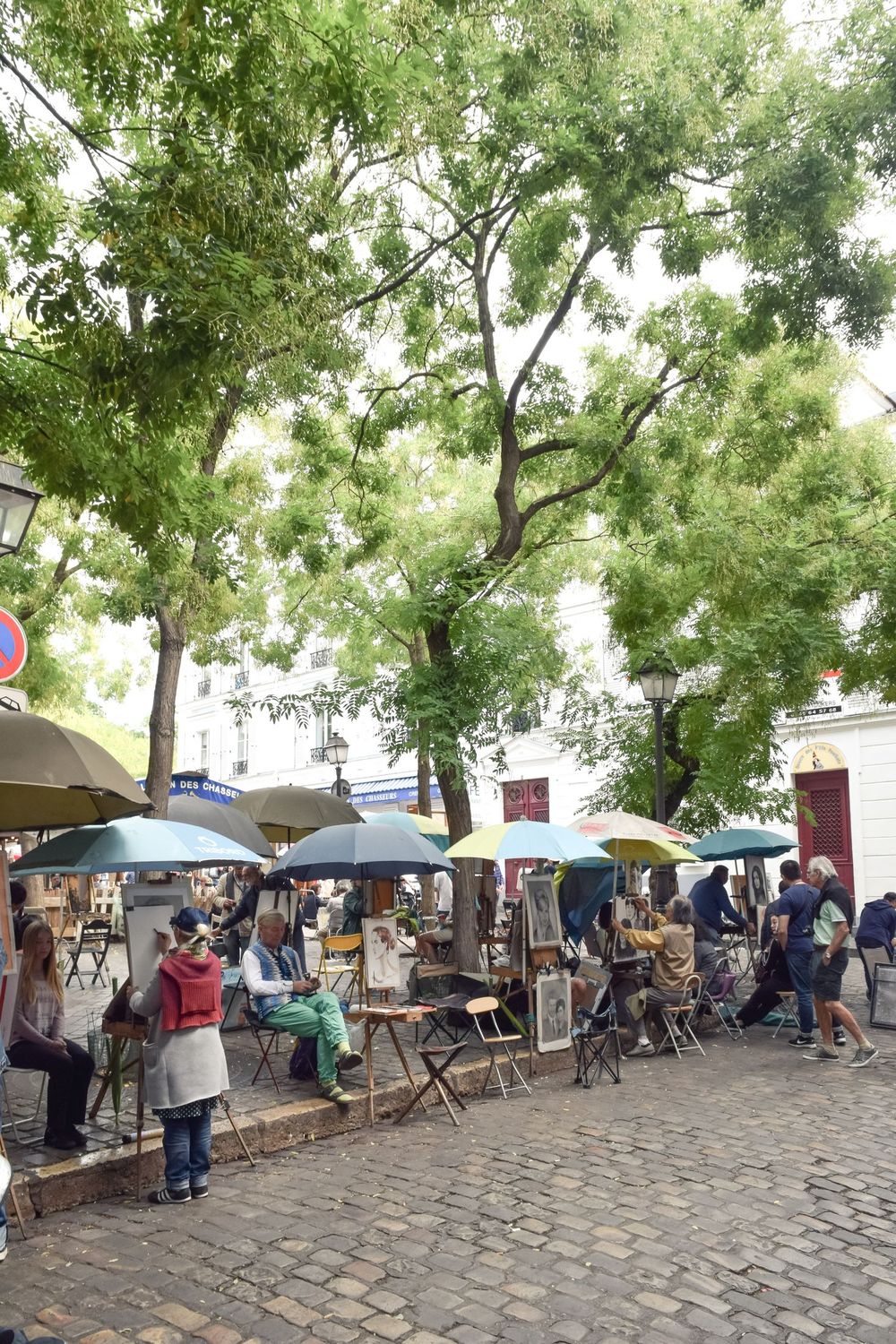 Portrait Painting
How much does a portrait at Place du Tertre cost? Prices vary widely depending on the specific artist, the complexity and size of the portrait, the time it takes, and whether it's a black-and-white or color portrait. On average, prices range anywhere from 30€ to 100€ or more. Ask upfront about the cost before agreeing to have a portrait done!