Air France is my favorite airline. From the little bottles of French wine to the samplings of favorite French cheeses, it's always a pleasant experience to fly on France's national airline. Air France partners with Delta, so you can get points on either airline when you fly. Here are a few tips for your next Air France economy flight to Paris from wherever you are in the country!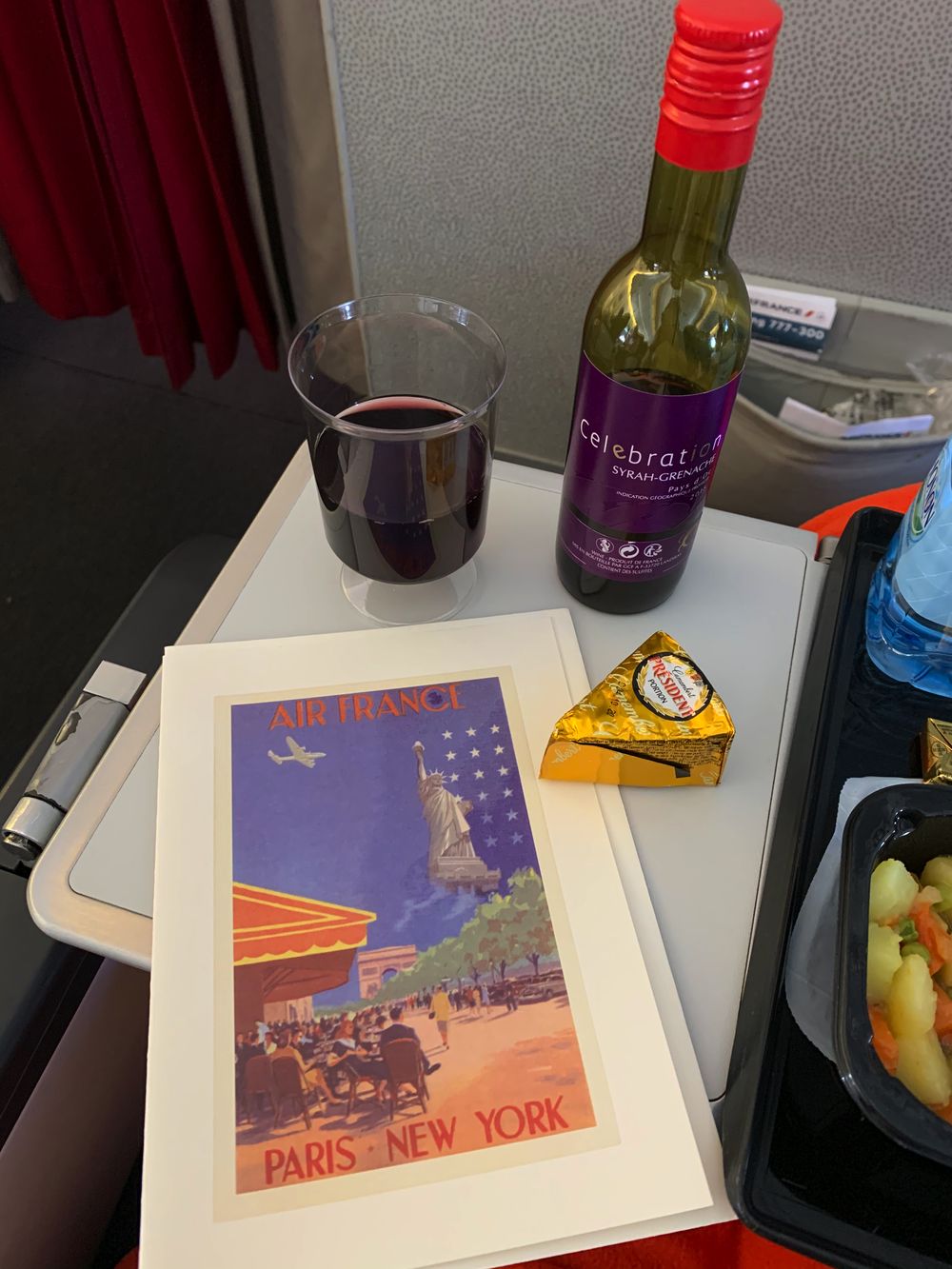 Check-in "Early"
Air France allows you to check-in up to 30 hours before your flight take-off time, despite what Delta may tell you! Check and see if your flight is operated by Air France (most Delta flights from NY to Paris are), and if so, you just need to find your Air France booking number (most times it is sent to you via email), and find your reservation to check in that way. Delta will only notify you 24 hours ahead of time, so be sure to note when 30 hours before take-off is so you can grab a good seat before others check-in.
Carry-on Suitcase Restrictions
When traveling from New York to Paris, you are generally allowed to bring a carry-on suitcase on board the plane with you, however, when returning to New York from Paris, you will most likely be required to check in the carry-on suitcase, even if it falls within the size and weight limits. I asked an Air France agent about this in New York recently, and he knew all about it, which made me realize it wasn't just me getting unlucky each time. He said the security restrictions are more strict in Paris so that was why I had to check in the suitcase and there was no way around it. Keep this in mind when packing your suitcases, and try to keep your valuables with you in your carry-on each time (even if it means changing them up between flights!).
Bring a Pillow
Ok, so normally my strategy for sleeping on planes is to book a window seat and lean my head against the wall to sleep. This works on basically every plane except Air France! I have no idea why, but there is a HUGE gap between the seat and the window on all of the transatlantic flights I've taken with Air France. The wall is actually concave, so it begins close to the seat bottom, then curves outwards before coming back in way above your head. Super unfortunate but that's how it is!
Drink all you want
Air France offers free and unlimited alcohol aboard their transatlantic flights. I love having wine with my dinner (although, admittedly the past few times, the wine has been less than stellar towards the end of the bottle), and then finishing up with a coup de champagne, while I settle in to watch a film.
Enjoy your Air France flight!
Next, read my Air France Business Class Review!