The excitement of arriving at your destination after a long flight can quickly turn to dismay when you discover the airline has damaged your luggage. As a seasoned traveler, I've learned to expect the unexpected when it comes to air travel.
However, on a recent trip, the damage to my suitcase went beyond the usual scratches or small dents. As I hoisted my bag off of the carousel, I could tell something was very wrong as my suitcases was rolling wobbly. Inspecting the extent of the damage, I could see a hole had been made and the suitcase gave in to the lower corner.
I'll take you through what can go wrong when checking your luggage, from minor scuffs to destroyed items. I'll share tips on how to properly pack to avoid damage, what to look for when examining your bag at baggage claim, and most importantly—how to file a claim if the airline damages your property.
Having your vacation derailed by broken luggage is frustrating, but arming yourself with the right information can help you recoup losses and continue enjoying your trip. Join me as I recount my luggage nightmare and lessons learned about how to protect your belongings when flying.
Damaged Baggage Compensation
You may be wondering if airlines can compensate you for damaging your bag. In the United States, airlines are required by the Department of Transportation to compensate passengers for damaged or lost baggage. The Montreal Convention also provides international guidelines for damaged baggage compensation.
Limits on compensation amounts differ. Passengers must usually report damage within a specified time frame, often within seven days. Documentation, such as photos and receipts, may be required. It's crucial to check the specific airline's terms and conditions for detailed information.
I discovered my suitcase was damaged on a recent Air France flight to Paris and the customer service team kindly replaced my luggage with a new Delsey one free of charge. I had to leave the old damaged suitcase behind, though.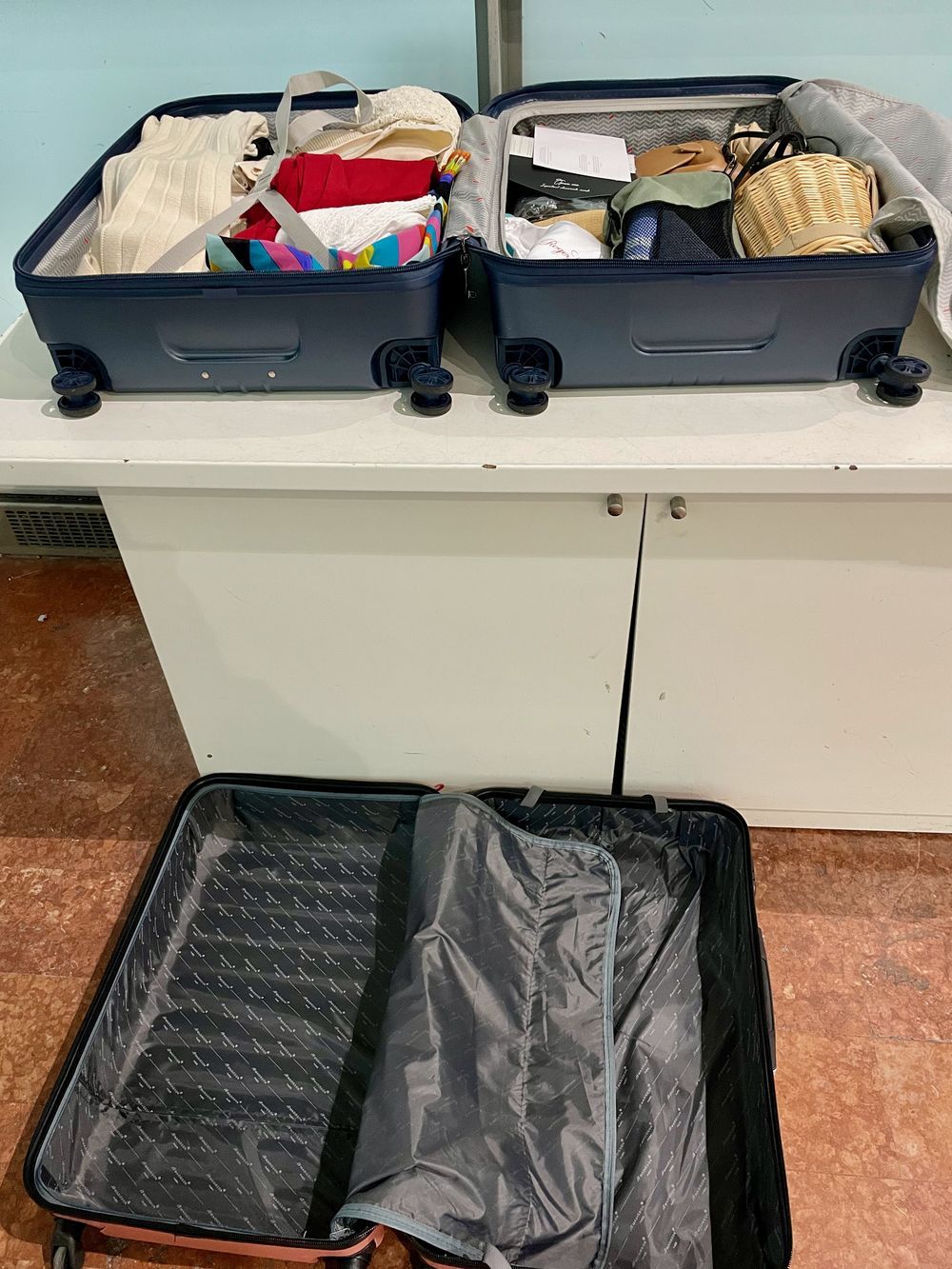 How much do airlines pay for damaged luggage?
The amount airlines pay for damaged luggage varies by airline, domestic versus international flights, and specific circumstances. In the United States, the maximum liability for lost or damaged baggage on domestic flights is generally capped at $3,800 per passenger.
For international flights, the Montreal Convention sets the liability limit, which is approximately 1,131 Special Drawing Rights (SDRs), a type of international currency. This equates to roughly $1,500 to $1,700 USD, depending on current exchange rates.
These are just maximum limits, though. The actual compensation may be lower and based on the depreciated value of the items, not their original cost. Airlines often require proof of damage, such as photos, and may ask for original purchase receipts. Time limits apply for reporting damage, commonly within seven days for domestic flights.
Damaged Item in Checked Luggage
If you find a damaged item in your checked luggage, take immediate action to improve your chances of receiving compensation.
First, do not leave the airport without reporting the damage. Go to the airline's baggage service office, usually located near the baggage claim area, and file a report. Make sure to get a copy of the report and any case reference numbers.
Take photos of the damaged item and luggage as evidence. These can be crucial for your claim. If possible, keep any damaged items and the baggage itself for inspection.
Check your airline's specific policy for time limits on reporting damage, typically within 7 days. If your airline requires further documentation, submit it promptly. This could include original receipts, repair estimates, or other forms of evidence.
Finally, follow up with the airline regularly to check the status of your claim. Compensation can vary widely, so knowing your rights and the airline's policies is crucial. Follow these steps to maximize your chance of successful compensation for your damaged item!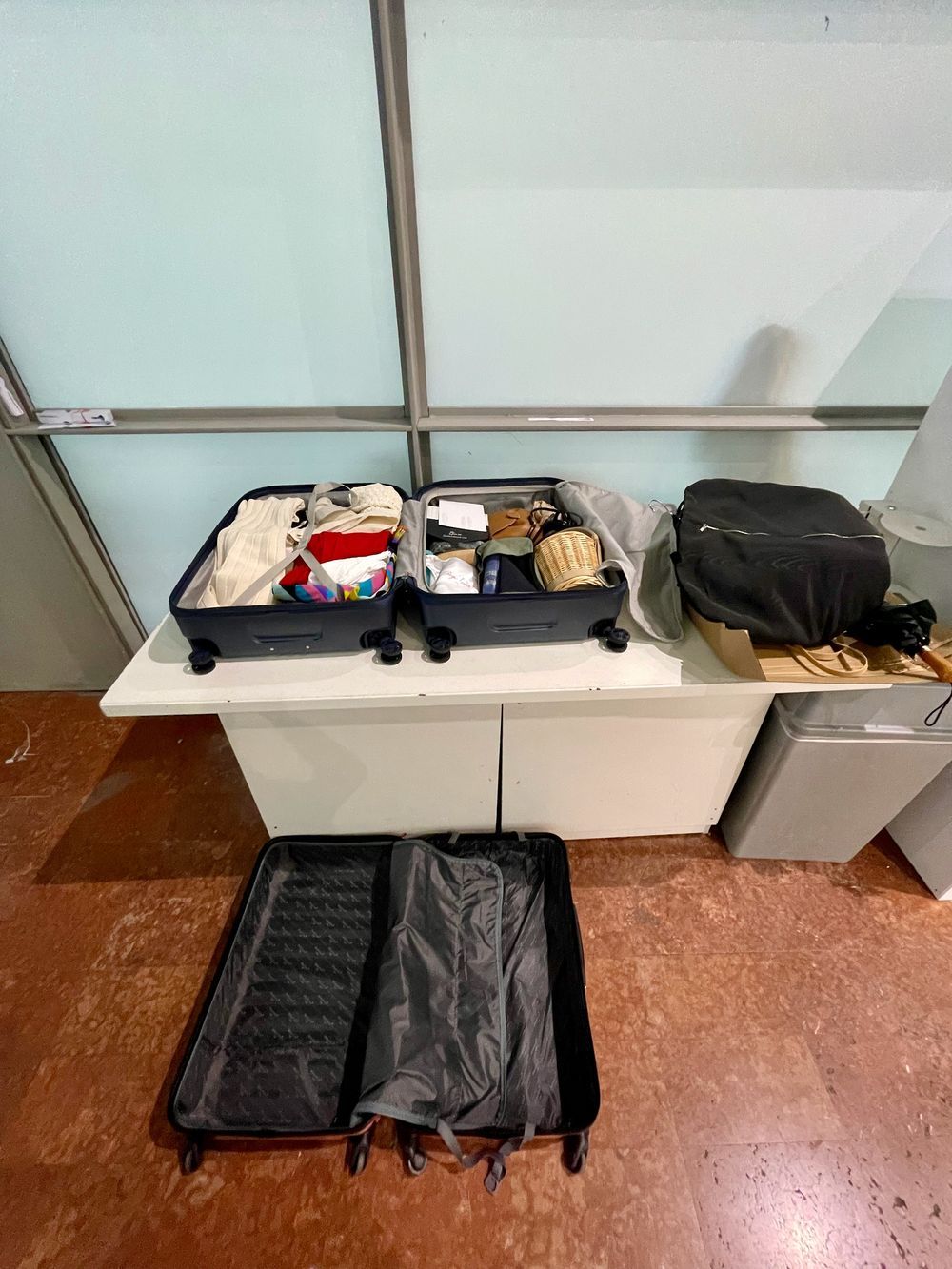 Airline Policies
Here are some airline baggage damage policies. Please note that these policies can change, so it is essential to check the airline's official website for the most current information!
American Airlines Damaged Baggage Policy
American Airlines asks passengers to report damaged baggage immediately upon arrival at the baggage service office. You generally have 24 hours to record the damage for domestic flights and seven days for international flights. The airline may repair the bag or reimburse for reasonable repair costs or the bag's depreciated value.
Delta Damaged Baggage Policy
Delta also requires passengers to report any damaged luggage directly. For domestic flights, the timeline is 24 hours, while for international trips, you have seven days. Delta may opt to repair the bag or provide a replacement. If the bag is damaged beyond repair, Delta may reimburse the passenger based on the bag's age and original purchase price.
United Airlines Damaged Baggage Policy
United Airlines asks passengers to report damaged suitcases and baggage before leaving the airport. The baggage service office usually handles these claims. For domestic flights, damage must be reported within 24 hours, and for international flights, you must report within seven days. United may fix the bag or reimburse for repair costs, or in some cases, offer a replacement bag.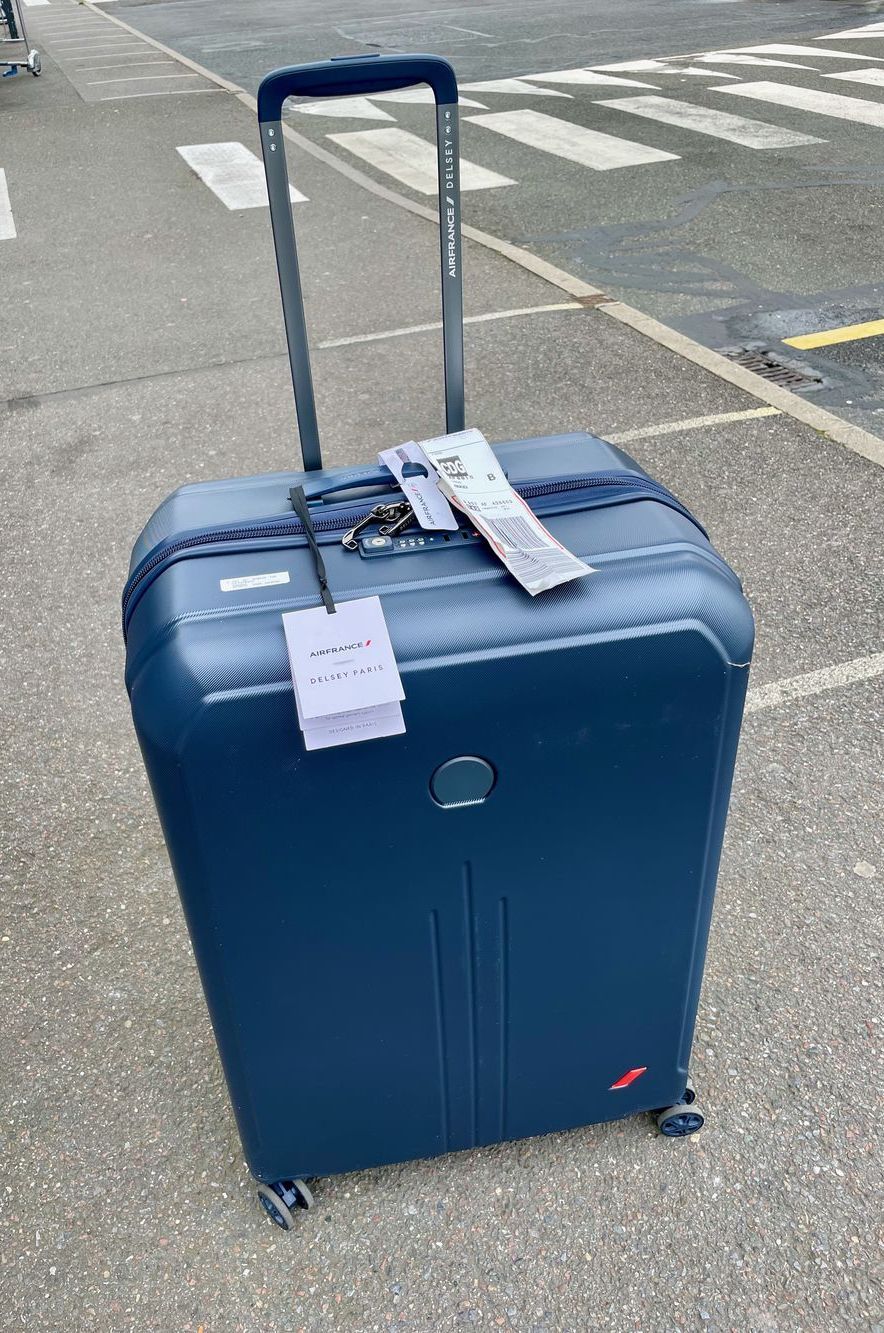 In all cases, airlines generally require documentation such as photographs, boarding passes, and baggage claim tickets when you file a claim for damaged baggage. Be sure to retain all relevant information and follow up on your claim!