Rain or shine, in love or in search of one's self, Paris fills you with a sense of wonder that once inspired the likes of literary legends Ernest Hemingway and F. Scott Fitzgerald to write some of their most epic works. Its perfectly symmetrical architecture and café-lined streets are the stuff of dreams for those who have never seen it in person. It was also home to artists like Pablo Picasso and Vincent Van Gogh, but you don't have to be an artist or become a resident of Paris to appreciate it.
For those planning a trip, seeing it all in Paris is impossible even if you have months to spend there, but something as brief as a three day trip is still worth your while. The question is not whether to go, but rather, how to get a fulfilling experience out of 72 hours in the La Ville Lumière – the city of lights. Here's how!
Day 1: Parisian Priorities
You may find that Paris is a more sprawling city than you imagined, and it's important to plan your activities each day by location in order to see as much as possible. The first day of your Parisian rendez vous will give you a manageable list of the city's most iconic sites, all within a reasonable walk or metro ride distance from one another.
Eiffel Tower by sunrise or sundown
For those willing to get an early start, the Eiffel Tower at sunrise will not disappoint, and the awe factor is multiplied by the sherbert-colored sky in the background. To take in the tower at its full height, head to the Place du Trocadero, normally crowded during the day, but nearly empty at sunrise. From here, you can walk toward the banks of the river Seine with the tower in the background while you head toward your next destination.
And for those who realistically won't wake up for sunrise or face the mid-day crowds, the Eiffel Tower at night is equally as dazzling. Along the Seine riverbanks, head toward the Carousel XI and look up at a sparkling tower before your eyes, cloaked in darkness all around.
Embrace your inner thinker at the Rodin Museum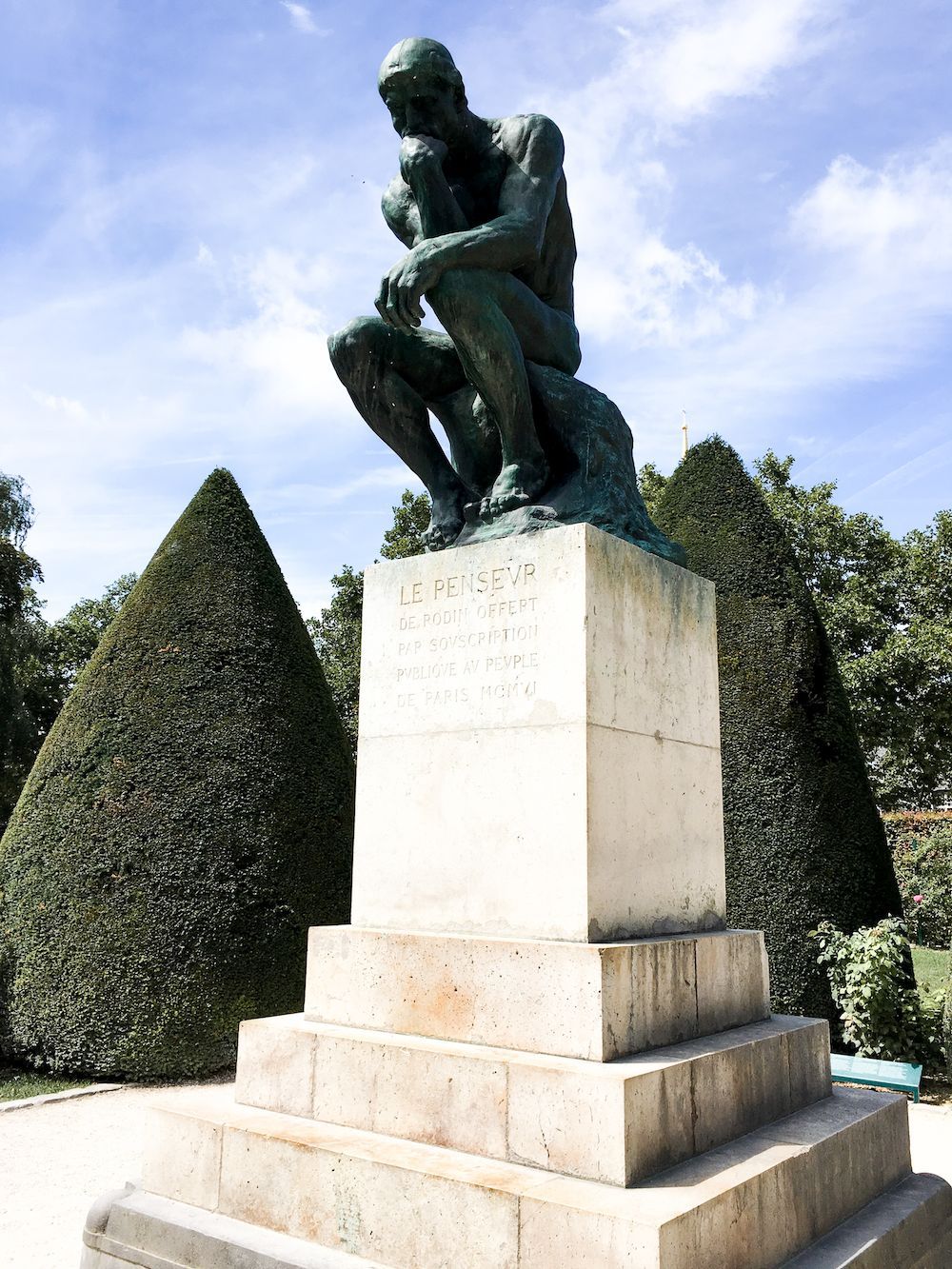 Just short of its 100-year anniversary, the Rodin Museum is two stories' worth of artwork by Auguste Rodin, including his most well-known sculptures "The Thinker" and "The Gates of Hell". Not only an indoor museum, but its gardens are also sprinkled with Rodin's sculptures among lush greenery and mystic fountains, just manageable enough for your first museum in Paris without consuming your entire day.
Explore the island within the city, Île de la Cité
If you were looking from a birds-eye view, the Île de la Cité area of Paris would look like a giant ship in the middle of the river Seine; it's an island with pathways leading to each side of the Seine riverbanks and is known for housing the iconic Notre Dame Cathedral. Unfortunately, due to the fire that destroyed large parts of Notre Dame in 2019, the cathedral is still under construction, but visitors are able to go to the parvis – or square – located directly in front of the cathedral to take in its medieval glory.
Day 2: A trip to the past in Saint-Germain-des-Prés
Filled with museums and a hot spot for those who appreciate Paris's antiquity, the Saint-Germain-des-Prés area of the city houses some of the most picturesque buildings and insights into its past. You can't go wrong getting lost in this area, as you'll be greeted by manicured gardens, covered cafe patios, and excellent people-watching opportunities.
Morning coffee at Café de Flore
Although a little pricey, splurge on a morning coffee and pastry to start your day in Saint-Germain-des-Prés at the Café de Flore and enjoy the aforementioned people-watching opportunities. The allure is in the history. Café de Flore is a French establishment that's been around since the late 1800s and was frequented by some of the greatest artists of all time. Channel its past by bringing a book while you do as some of the greats once did – order in French, read, and relax – and mentally prepare for another beautiful day in Paris.
Stroll like a local through Jardin du Luxembourg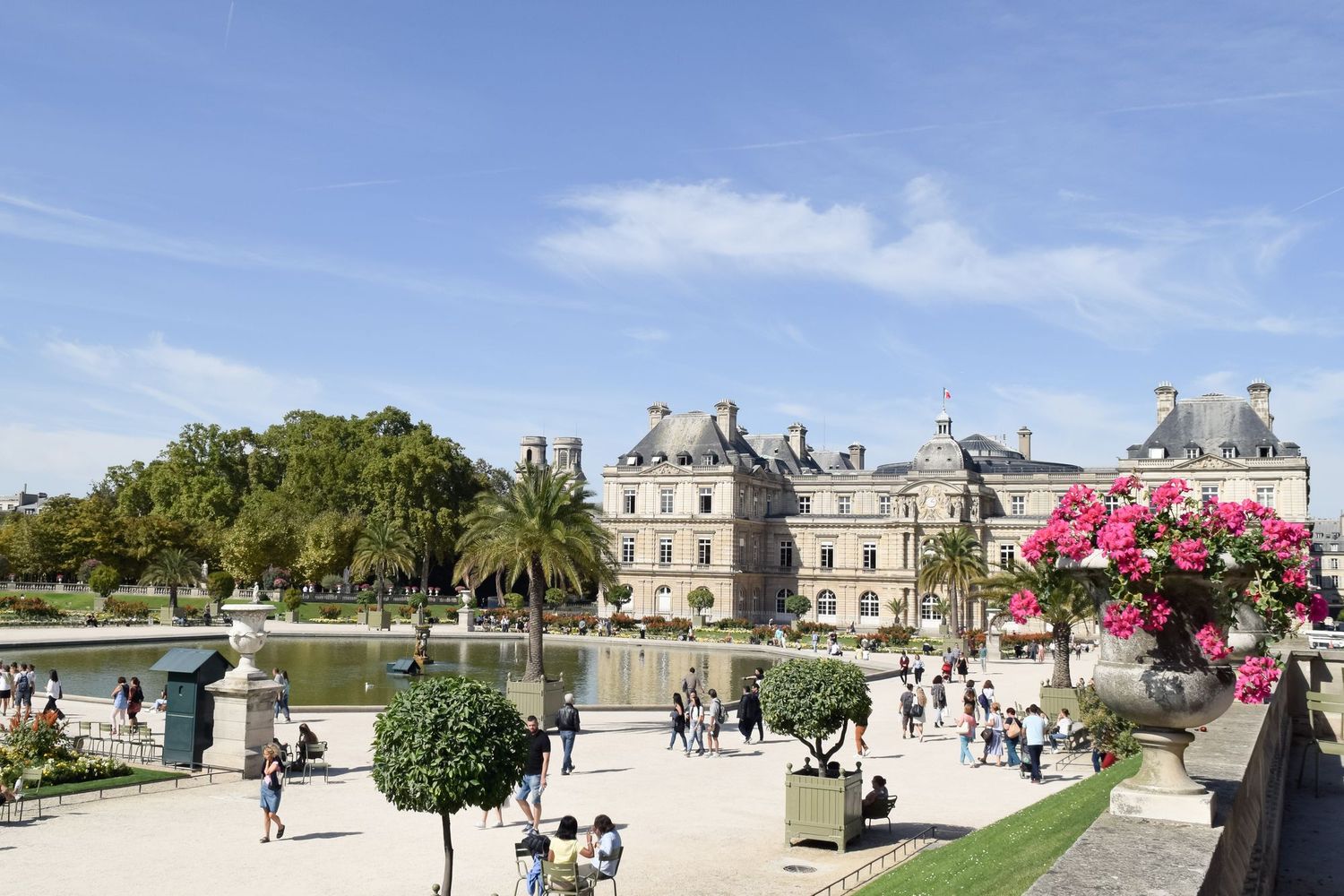 Only a 10-minute walk from Café de Flore, wander your way toward the Jardin du Luxembourg and continue to embrace this mindset once you arrive. You'll come across rose gardens, fountains, ponds, local Parisians, and tourists alike. If you thought the Café de Flore was old, Jardin du Luxembourg has been around since the early 1600s, and today you'll find cultural activities in addition to its natural beauty. On any given day, you might catch a small concert or practice your French playing a local in a game set out in the gardens.
Discover Paris' first monument, the Panthéon
Another short walk east and you'll be in the Place du Panthéon – the square that houses the monument Panthéon. The Panthéon is open to all to visit and you can book a reservation online in advance to secure your spot.
Built before the Eiffel Tower, the Panthéon is among Paris's first most famous monuments, and indoors you'll also find some of its most well-known citizens buried there. Sadly most of them are notable men including Victor Hugo, Voltaire, Rousseau, Jean Moulin, Louis Braille, Jean Jaurès, and even Soufflot, the architect of the Panthéon whose surname also serves as the main street name in front of it. Marie Curie was the first woman interred there in 1995 based on her achievements, rather than as the spouse of a notable man.
For those who appreciate aesthetics, the Neoclassical decor inside and outside of the building will certainly impress, and for history buffs there is no shortage of interesting facts about the monument.
Day 3: Explore the hilltop village of Montmartre
By day three of your trip, you've already explored two influential Parisian neighborhoods, and you're left to discover the scenic hilltop area of Montmartre. Street-style attire is highly recommended here; you'll want to be comfortable as you trudge up the stairs and elevated streets throughout the neighborhood as you take in some of the city's most architecturally pleasing sites.
Learn the cancan at the Museum of Montmartre
This Montmartre museum is unique in that it tells the story of the area through the art found inside it. Mostly comprised of Montmartre's rich dance and musical past, notable artists in the 1800s also lived in the building itself, and their artwork pays homage to their former home. Here you'll learn more about the roots of the Moulin Rouge as well, and its role in the history of Paris. Not only a small Parisian museum, but it also houses gardens and a vineyard, so you'll get your money's worth of the ticket by imbibing in French wines while you cancan your way from space to space.
Appreciate the shapes of the Arc de Triomphe
Perfectly square and elegant, the Arc de Triomphe shouldn't be skipped on your short trip to Paris. Surrounded by a circular road, be cautious taking a picture in front of the building, or you might disrupt traffic! The Arc is perhaps one of the most well-recognized symbols in all of France and was initially requested by Napoleon Bonaparte himself in honor of his armies, although it wasn't finished until 1836. The Arc is stunning in its own right, but it's also open to the public to visit the inside. You can go up to the rooftop to get yet another iconic view of the Eiffel Tower, as well as sweeping views of the entire city.
End your trip at Sunset on the Champs Elysées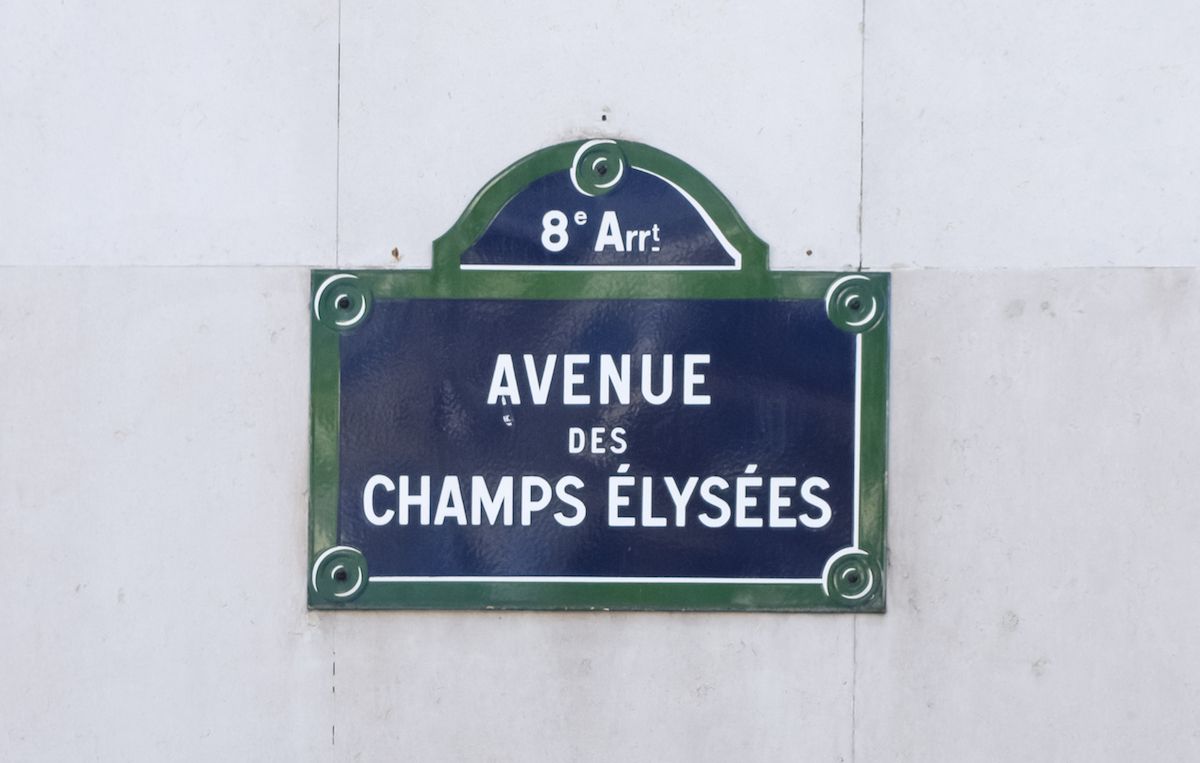 Although you're nearing the end of your three day trip to Paris at this point, keep your spirits high knowing you're ending the journey with what's referred to as the most beautiful avenue in the world, the Champs Elysées. Depending on how much time you have left in your day, you can treat yourself to an elegant dining experience on this avenue, shopping, see one last museum, or simply reflect and bid au revoir to your time in one of the most lovely cities in the world. 
No matter your motivation for visiting Paris, this city has something to offer everyone. Within three days, you can experience French culture in its past and present, and look forward to planning a trip to visit again in the future.