In Miami, there is a unique and classic restaurant you must experience: the Cuban favorite Versailles Restaurant. This place is frequently called just "Versailles" by locals. This is an incredible place with a full restaurant, a bakery, and a cafeteria that are located in all one building.
Versailles Restaurant is considered a landmark when it comes to some of the most impressive eating establishments you can find in Miami, Florida. This south Florida restaurant is impressively popular, as it can provide seating for up to 370 people.
The etched glass is beautifully ornate and many interesting statuettes surround the exterior and interior of this artistic restaurant. Chandeliers hanging from the ceiling give it an air of sophistication. This Cuban restaurant offers the option to rent it out for hosting parties as well as banquets. In fact, it is one of the top choices in Miami for local couples to host their weddings!
A meal at Versailles is one of the top things you must do in Miami, FL!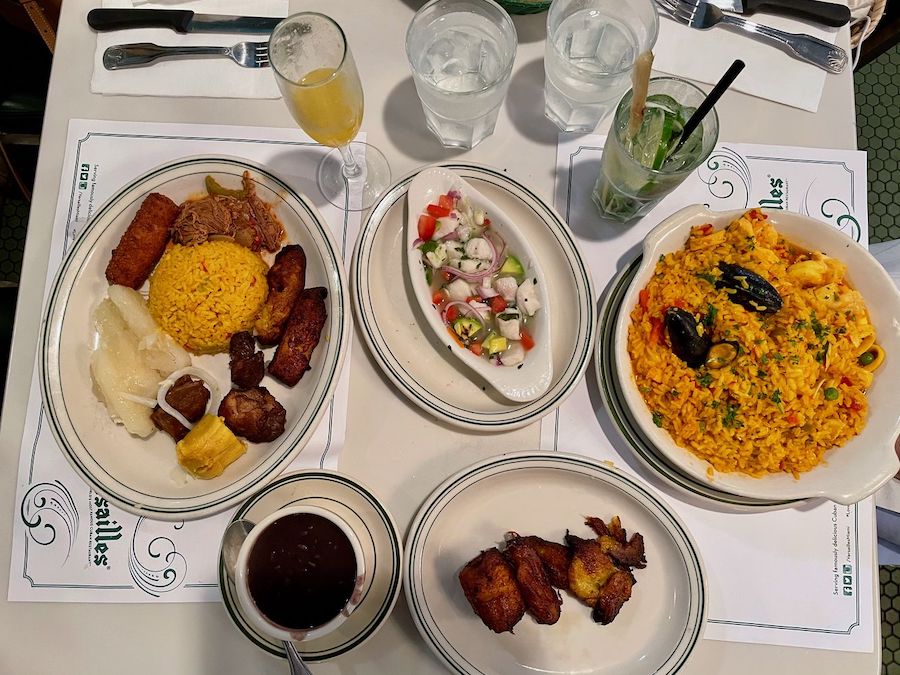 Here is a portion of the menu so you can get a sense of the prices. As you can see, it's relatively affordable to eat here!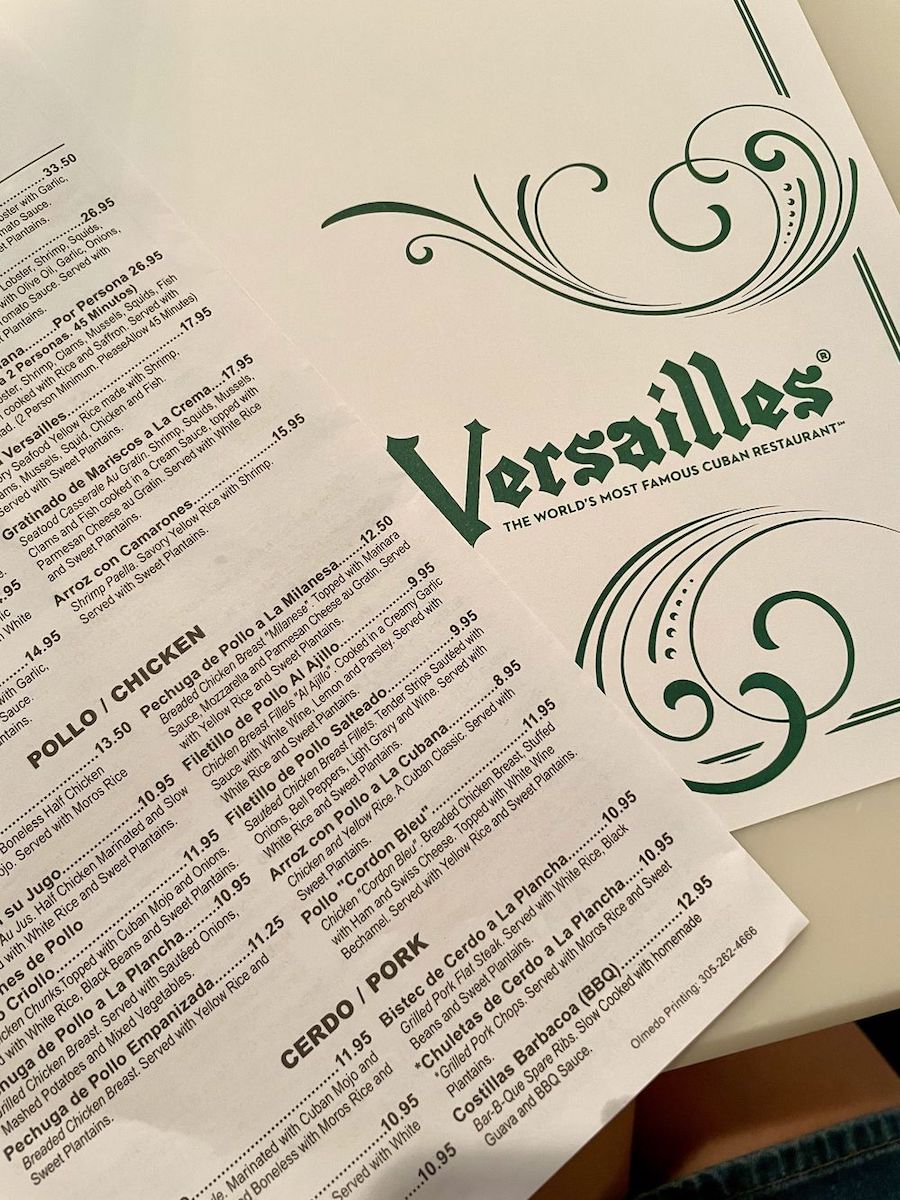 A top choice among Cuban Americans
This upscale restaurant was established in the year of 1971 by Felipe A. Valls Sr. He came from the region of Santiago de Cuba. This restaurant is a top choice for Cubans who reside in Miami. Also, tourists from Cuba enjoy this restaurant due to the fine offerings of Cuban cuisine. As well, many Cuban residents in Florida and Cuban tourists like the ties that the restaurant has to politics that express an anti-Castro position.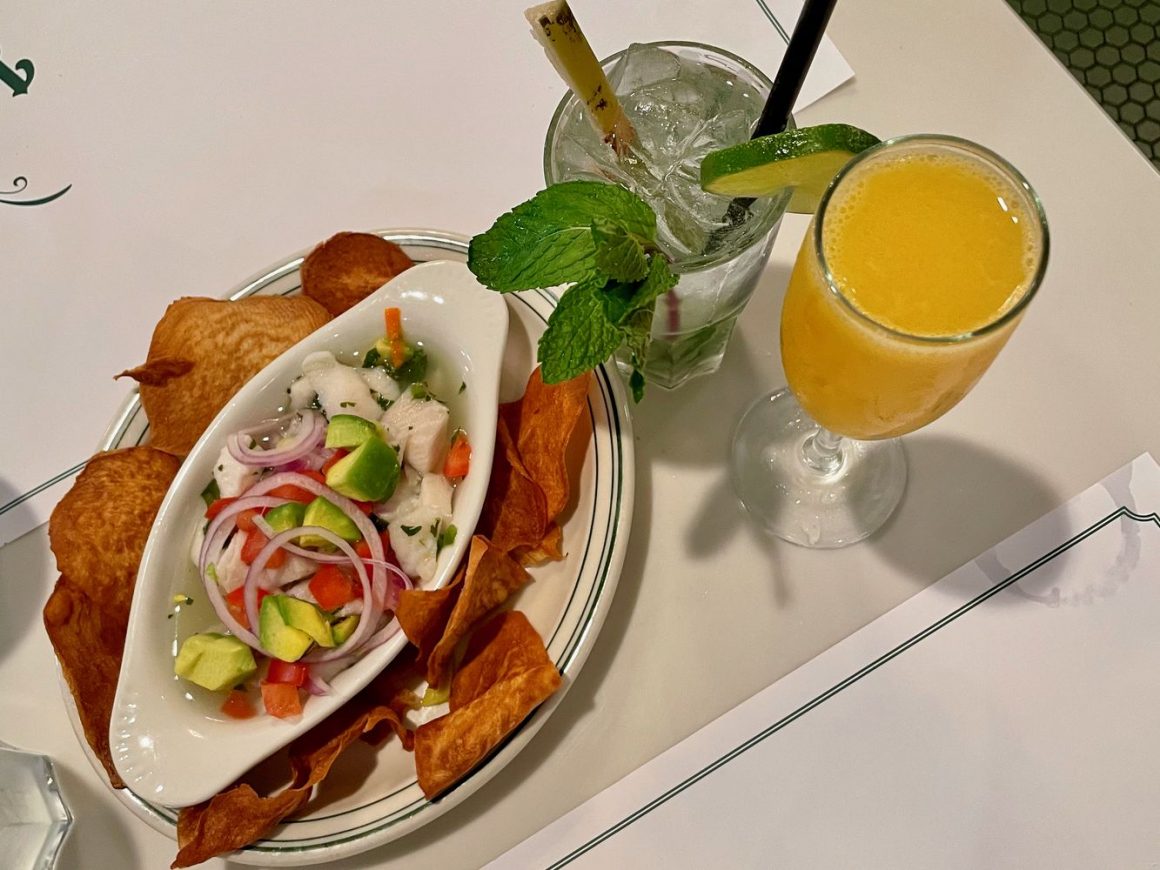 Great Cuban Food
When people want a terrific place that is posh and that offers great food that they can enjoy while they socialize, then Versailles Restaurant is certainly the place that many people choose in Miami. Many people in Miami love Cuban cuisine, even though they may not be Cuban. Moreover, when Cubans are looking for tasty Cuban cuisine in Miami, they often think that this restaurant offers the best Cuban cuisine.
In fact, some of the most popular beverages here are cortadito and cafecito, which pair nicely with Cuban pastries that are stuffed with guava or beef. As well, many people enjoy the wonderful assortment of croquettas that are served here. This restaurant also offers top quality palomilla steaks, moros, tamal en cazuela, maduros, milanesa as well as tasajo.
What to Order
The food at Versailles is well-made, delicious, and is priced affordably.
We decided to order the ceviche to start. It came with fish, avocado, and onions. Several chips lined the dish. This starter was refreshing and cool!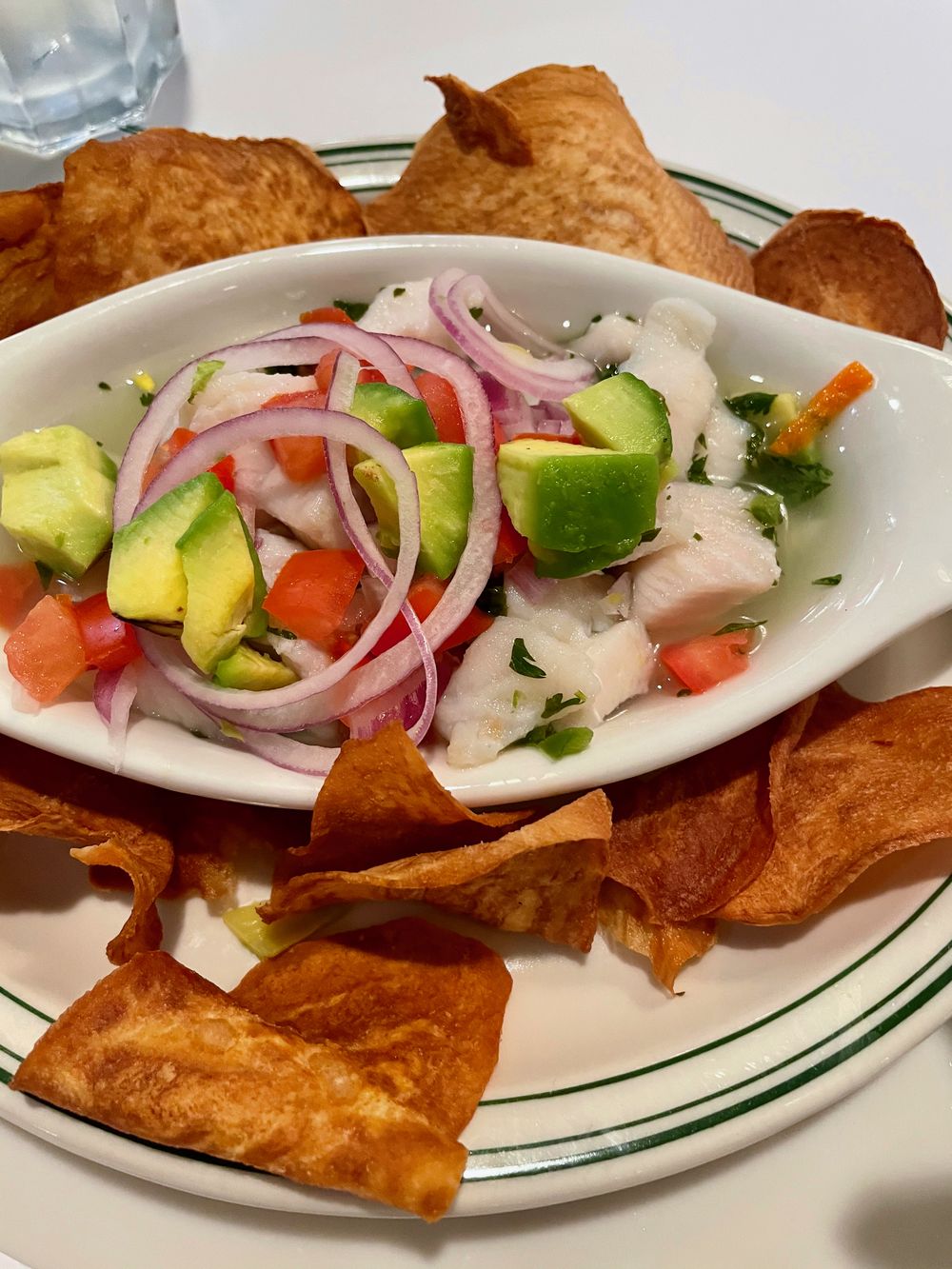 After, I got a Cuban sampler dish which allowed me to try all of the major Cuban specialties.
I chose the CRIOLLO Cuban sampler. It included: yellow rice, black beans, "Ropa Vieja" shredded beef with tomato sauce, fried pork, ham croquettes, sweet plantains, a Cuban tamale, and Cassava with Cuban Mojo.
I HIGHLY recommend this dish if you are not sure what to order at Versailles. Every bit of this platter was delicious and I was very happy with my choice!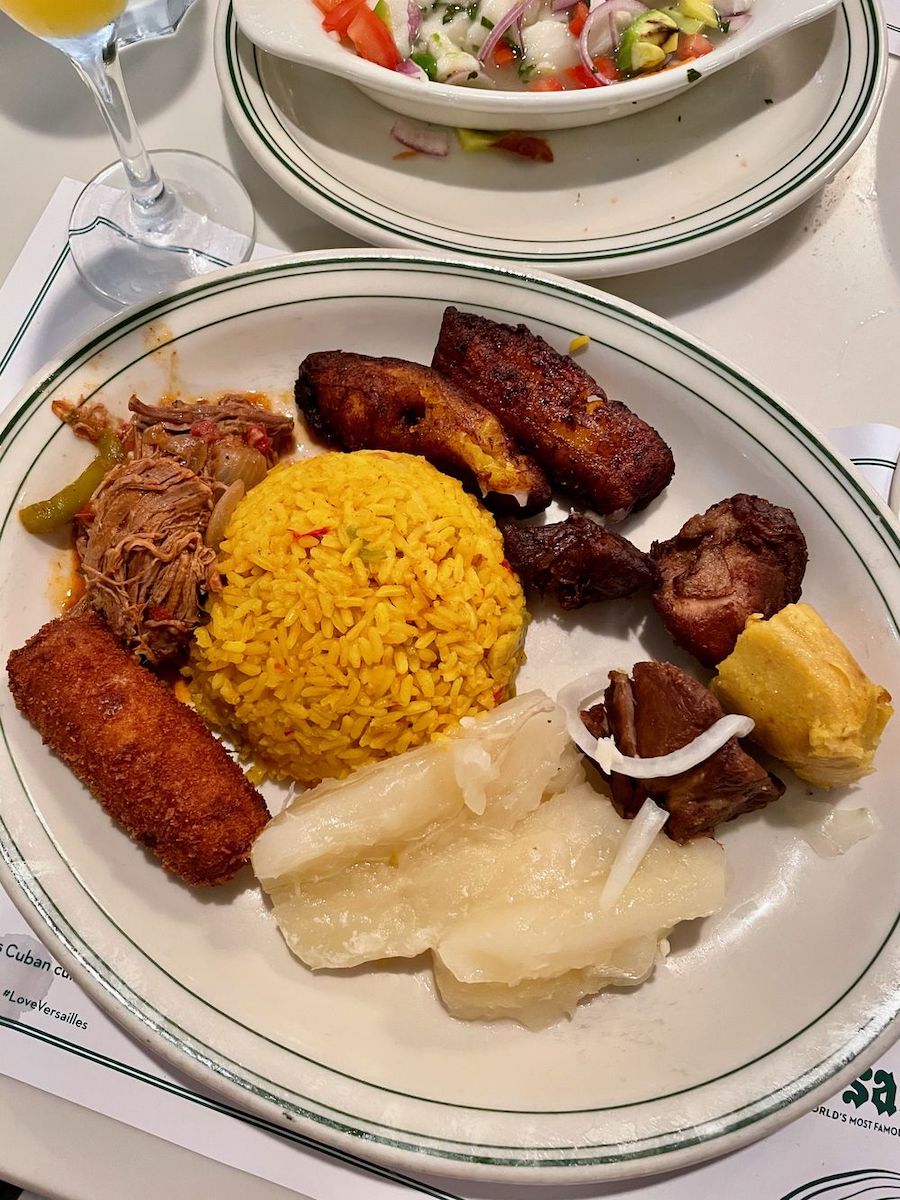 I was deciding between this sampler dish and the Arroz con Pollo but I'm happy I went with the sampler. It allowed me to try a little bit of several Cuban things.
A Local Favorite
It is impressive to realize that Versailles Restaurant has gained the reputation of being the most famous Cuban restaurant in the entire world. Many politicians and media personas like to come to the restaurant to eat the fine cuisine that is offered here. But they also like to find out the viewpoints of the Cuban community at this place regarding important political and social topics.
A Very Miami Food Experience
Even when there is a line outside, you usually do not have to wait too long, as the staff members try to get customers seated comfortably as quickly as possible. When you visit this restaurant, you will surely have an authentic Cuban experience.
When you have a big appetite, then Versailles Restaurant is the place to go because the restaurant provides enormous portions! You can enjoy eating inside the air-conditioned restaurant or you have the option to enjoy your meal out on the spacious patio. Just be sure you can stand the Miami heat! Wherever you choose to sit, this is a restaurant that has excellent service.
I highly recommend Versailles for a very 'Miami' food experience!