Arriving in Switzerland for the prestigious art fair Art Basel was a dream come true. I couldn't have been happier that the lovely Swiss city of Basel was my first visit to the country of Switzerland. It lies at the crossroads of three major European countries: Germany, France, and Switzerland, each of whom lends a little bit of its culture to the city, from the French hotels to the German language, to the Swiss cuisine. Many retailers even accept the Euro even though the Swiss franc is the official currency.
Basel is known as the cultural capital of Switzerland, and for good reason! There are so many art museums, private collections, and public artworks to explore. The city is a true playground for art lovers.
Below find several photos of my trip to this wonderful city – and a few places to relax when you grow tired from all the art! ;)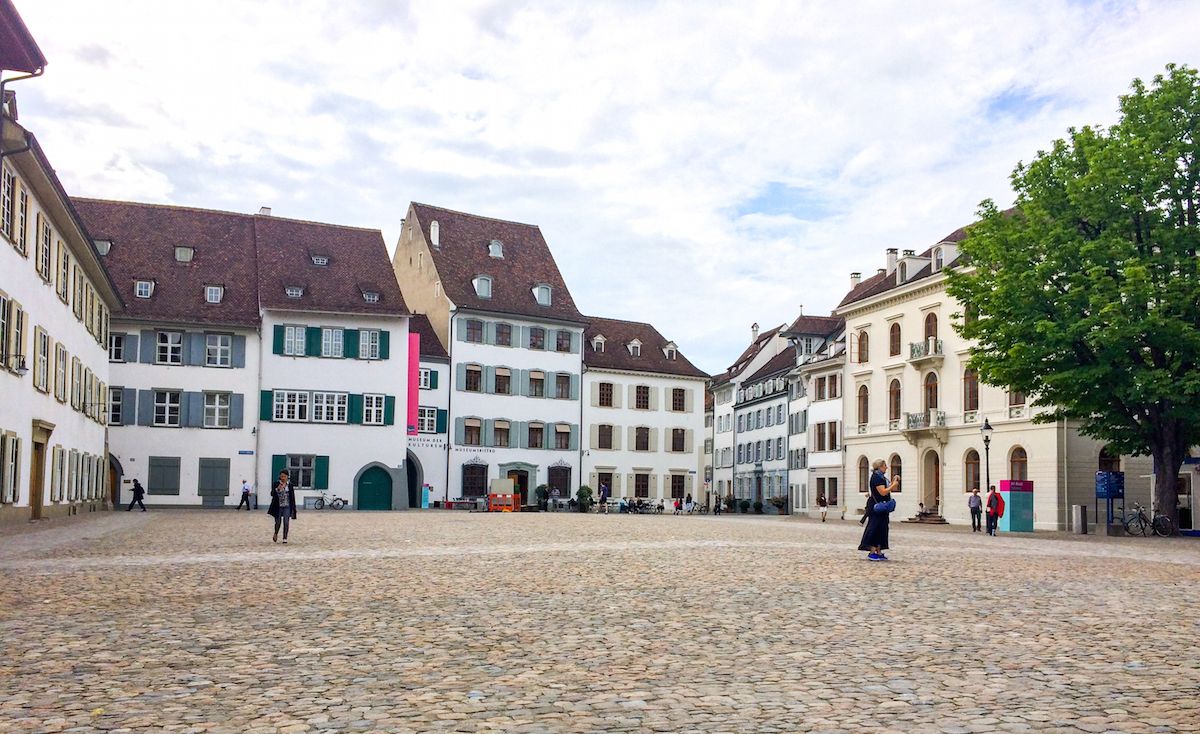 Getting Around Basel
As for getting around, touring Basel on foot really couldn't get any easier. If you're not a walker, the above-ground Basel tram can take you all around the city, with less than 5 minutes wait. There's no excuse not to explore every corner, as Basel has one of the most efficient systems of public transport I've ever experienced.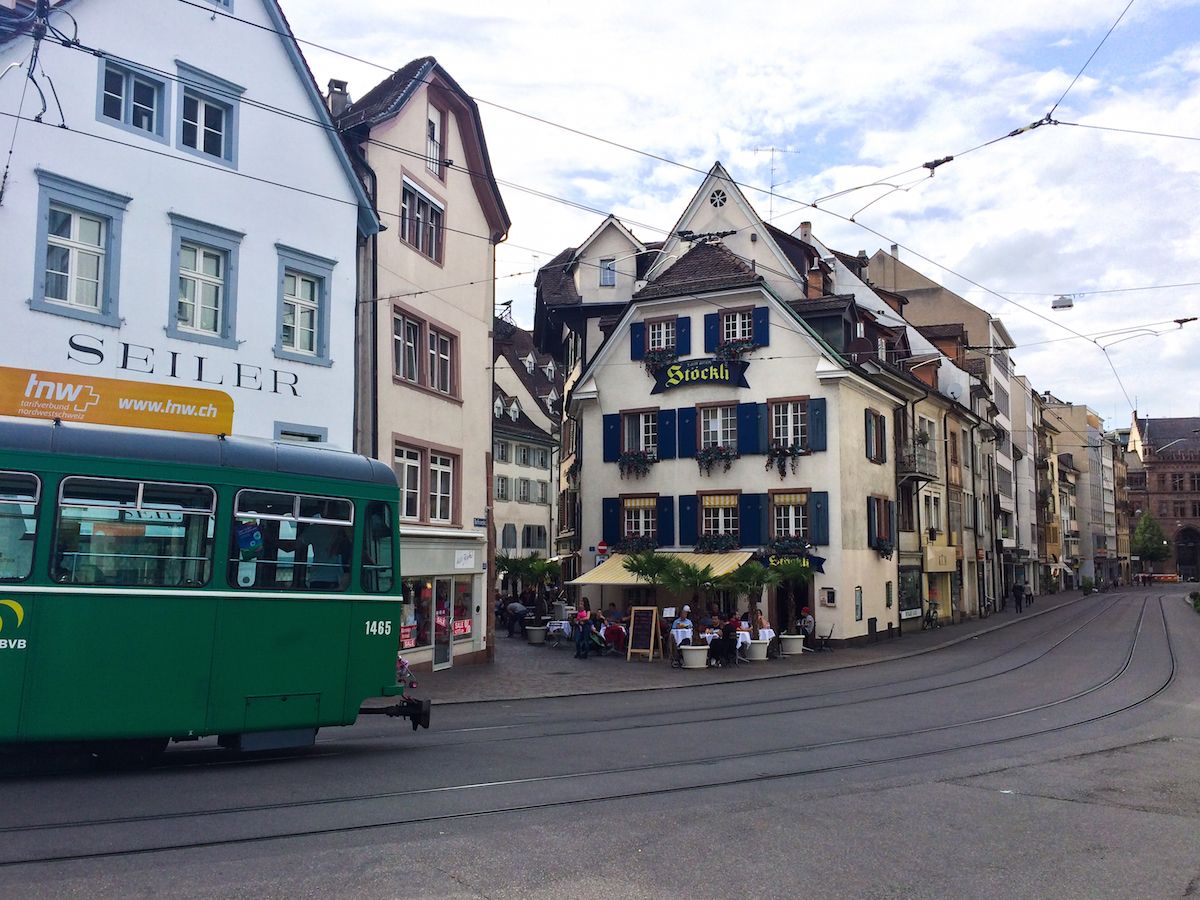 Hotels
Les Trois Rois
Grab a drink in this luxury hotel which dates back to 1681. This year the hotel bar was sponsored by Hauser & Wirth and became an art installation similar to the 18th street gallery's Dieter Roth espresso bar in New York.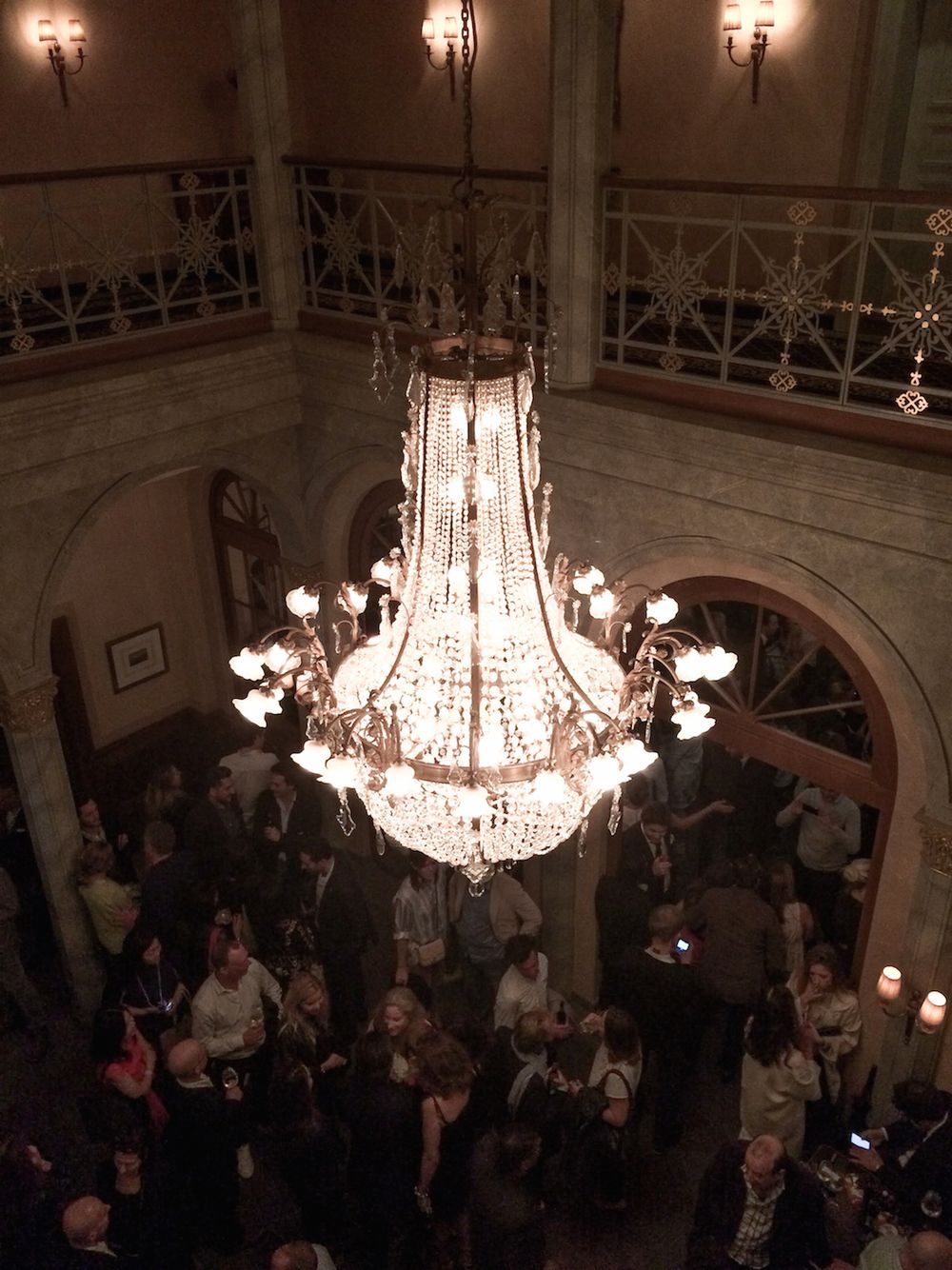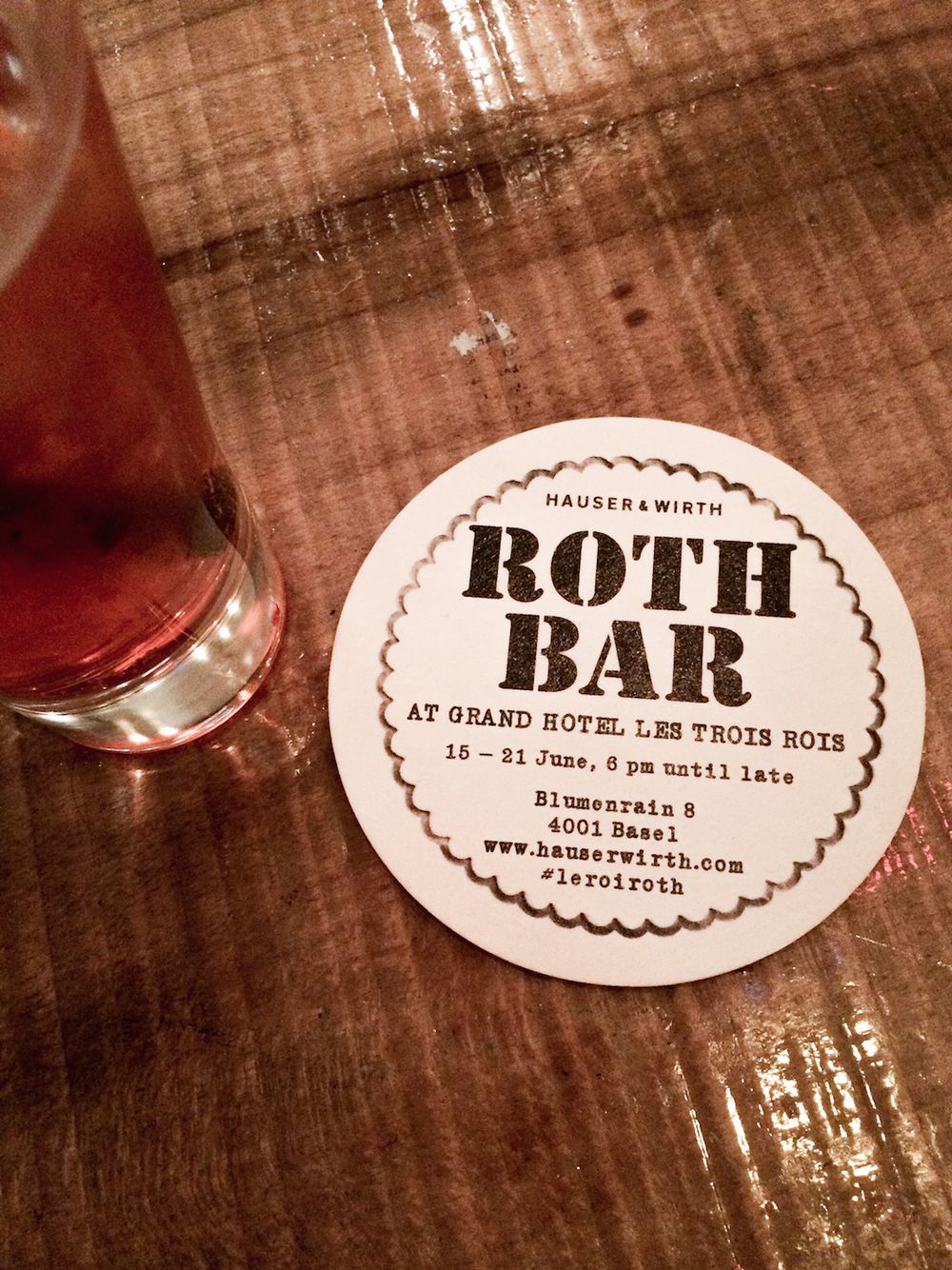 Hotel Les Trois Rois
Blumenrain 8
4001 Basel, Switzerland
Romantik Hotel Spielweg
If you have time, I recommend visiting the neighboring countries' towns as well. I had a lovely dinner at the adorable Romantik Hotel Spielweg, located in the Black Forest of Germany, about an hour drive from Basel. Unfortunately it was raining on this day, so the view was quite misty.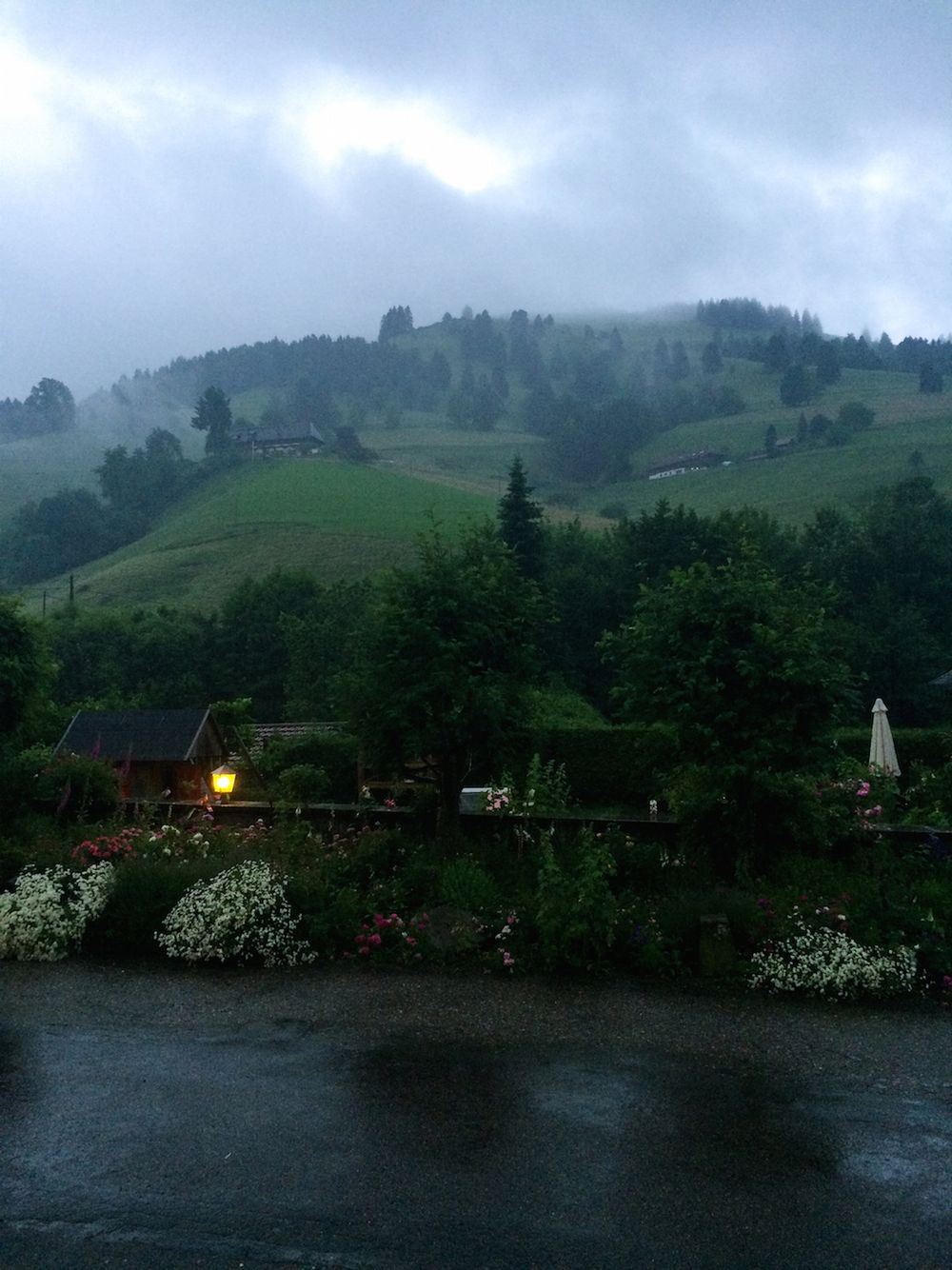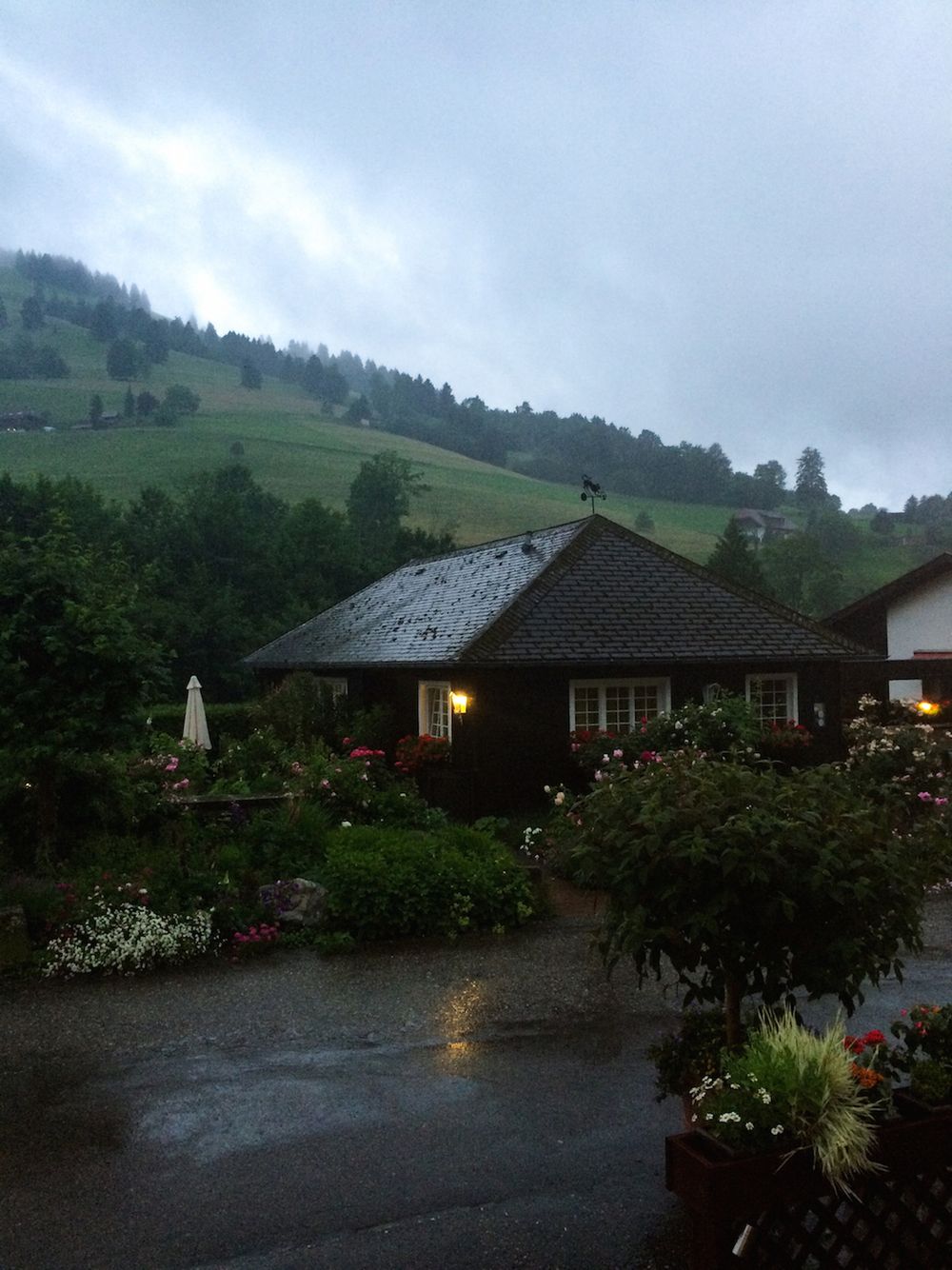 Romantik Hotel Spielweg
Spielweg 61
79244 Münstertal/Schwarzwald, Germany
Restaurants
Below find all my other recommendations for your visit to Basel including a few hotels and restaurants.
Volkshaus
A lively restaurant serving typical German fare, with a cozy interior and open-air courtyard for cocktails. This place is definitely a hotspot during Art Basel week.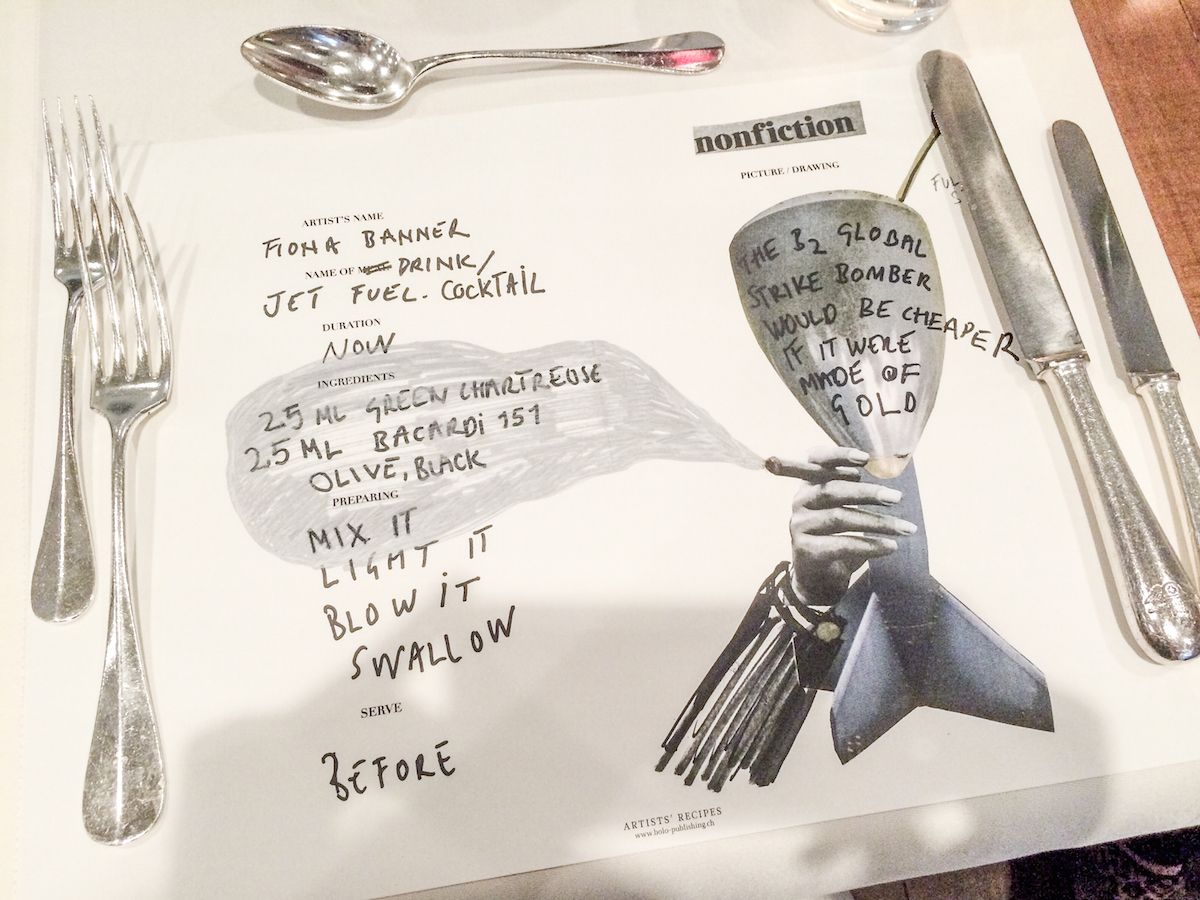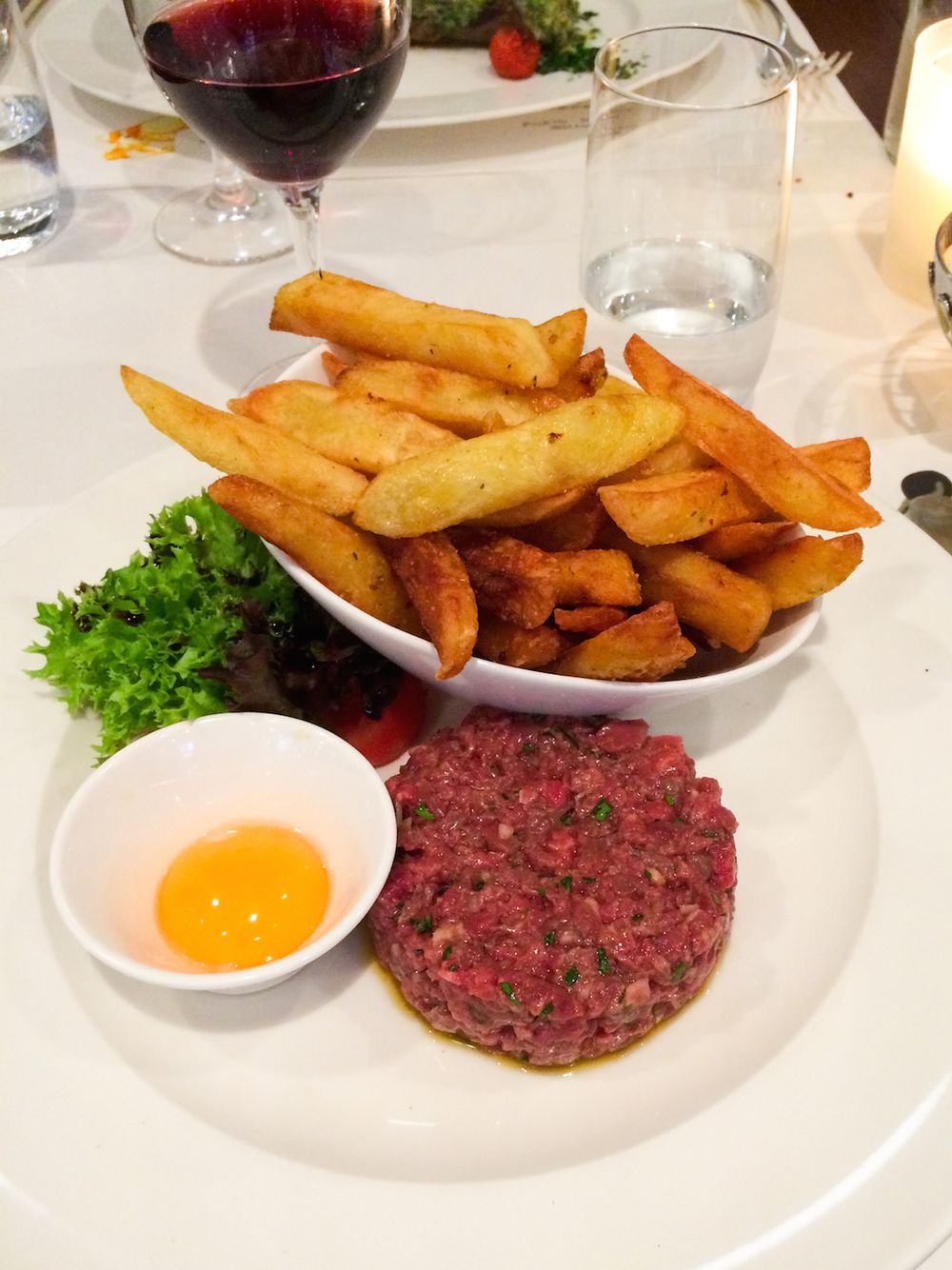 Volkshaus
Rebgasse 12-14
4058 Basel, Switzerland
Gifthüttli
For more traditional Swiss cuisine, visit Restaurant Gifthüttli for the best Cordon Bleu you'll find in Basel.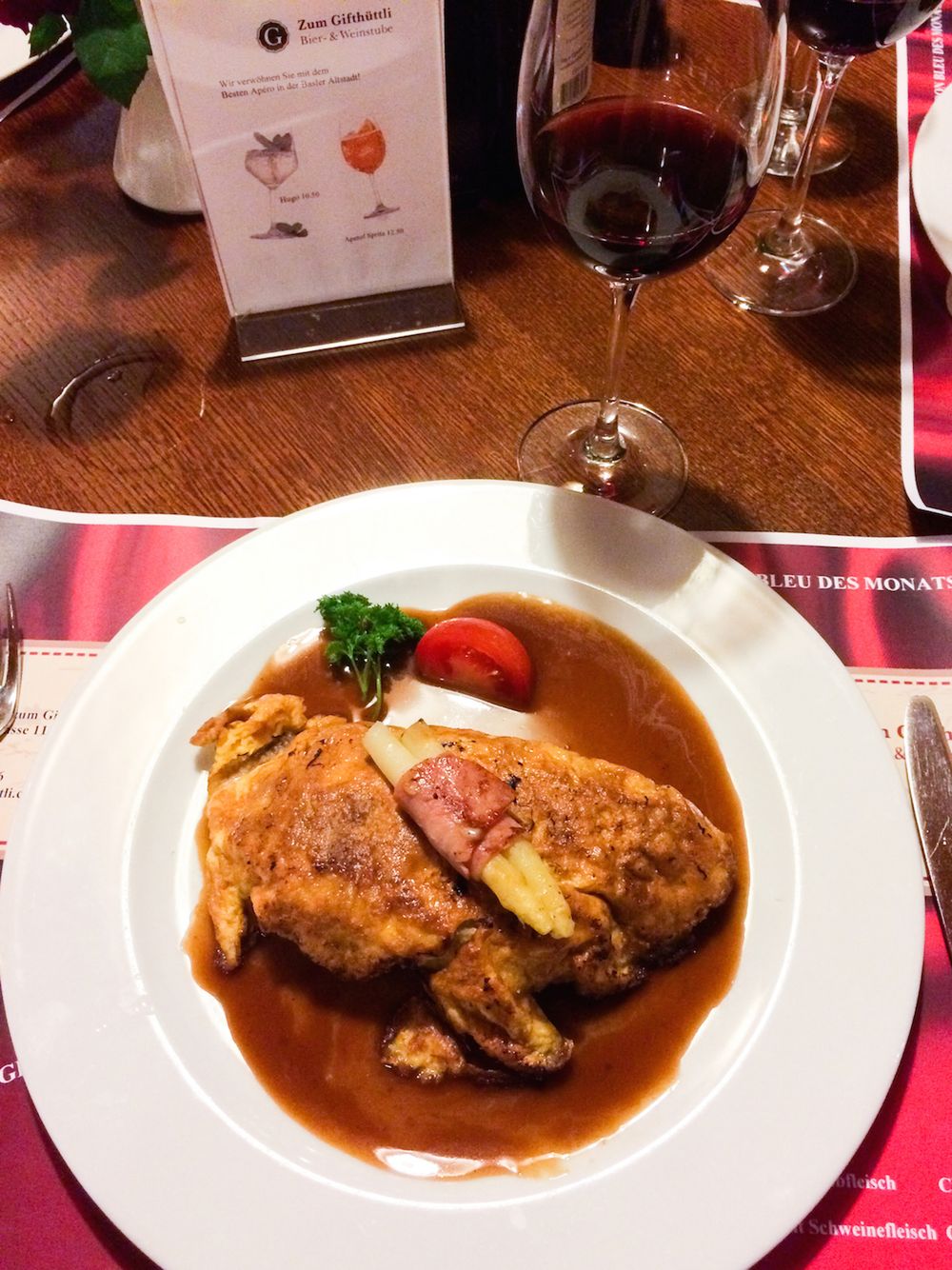 Gifthüttli
Schneidergasse 11,
4051 Basel, Switzerland
Sights to See
Rhine River
First off, no visit to Basel is complete without a walk along the Rhine River…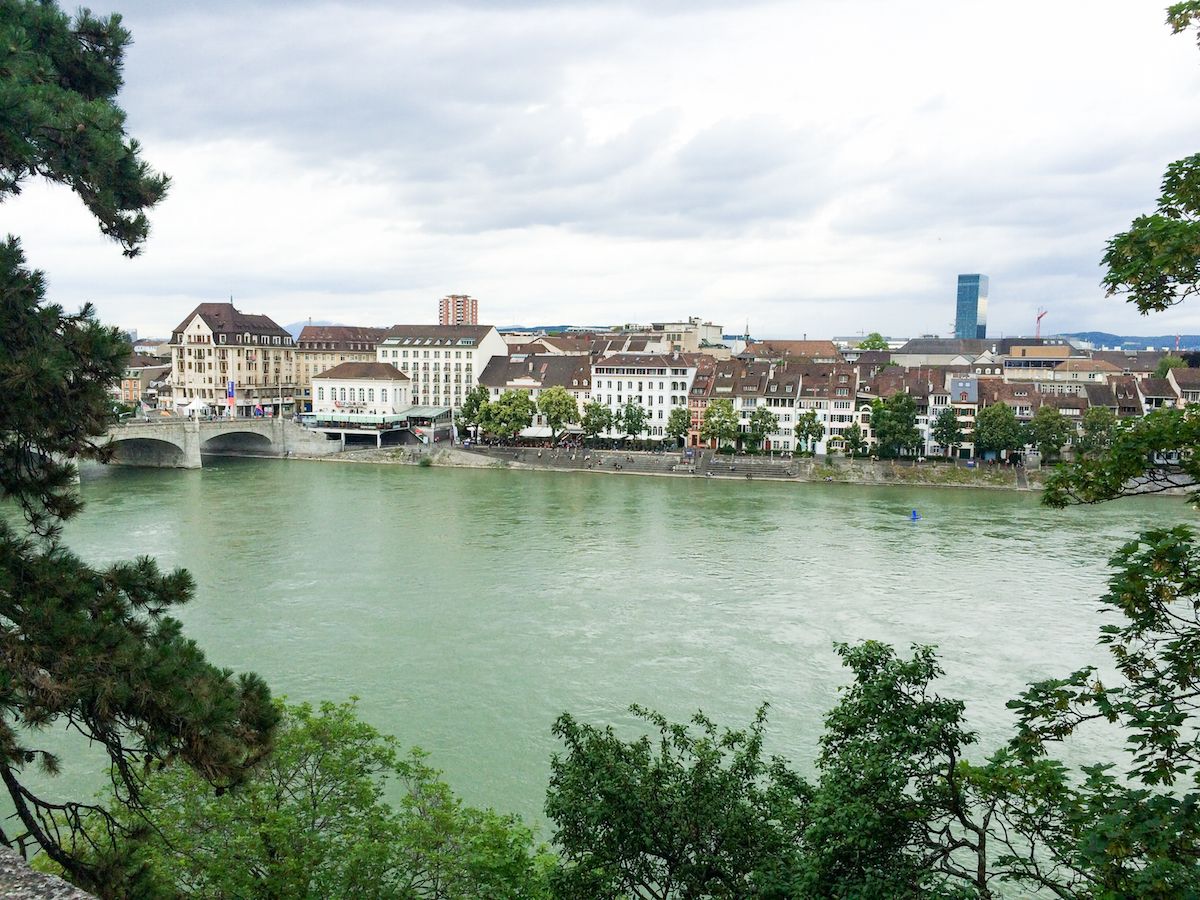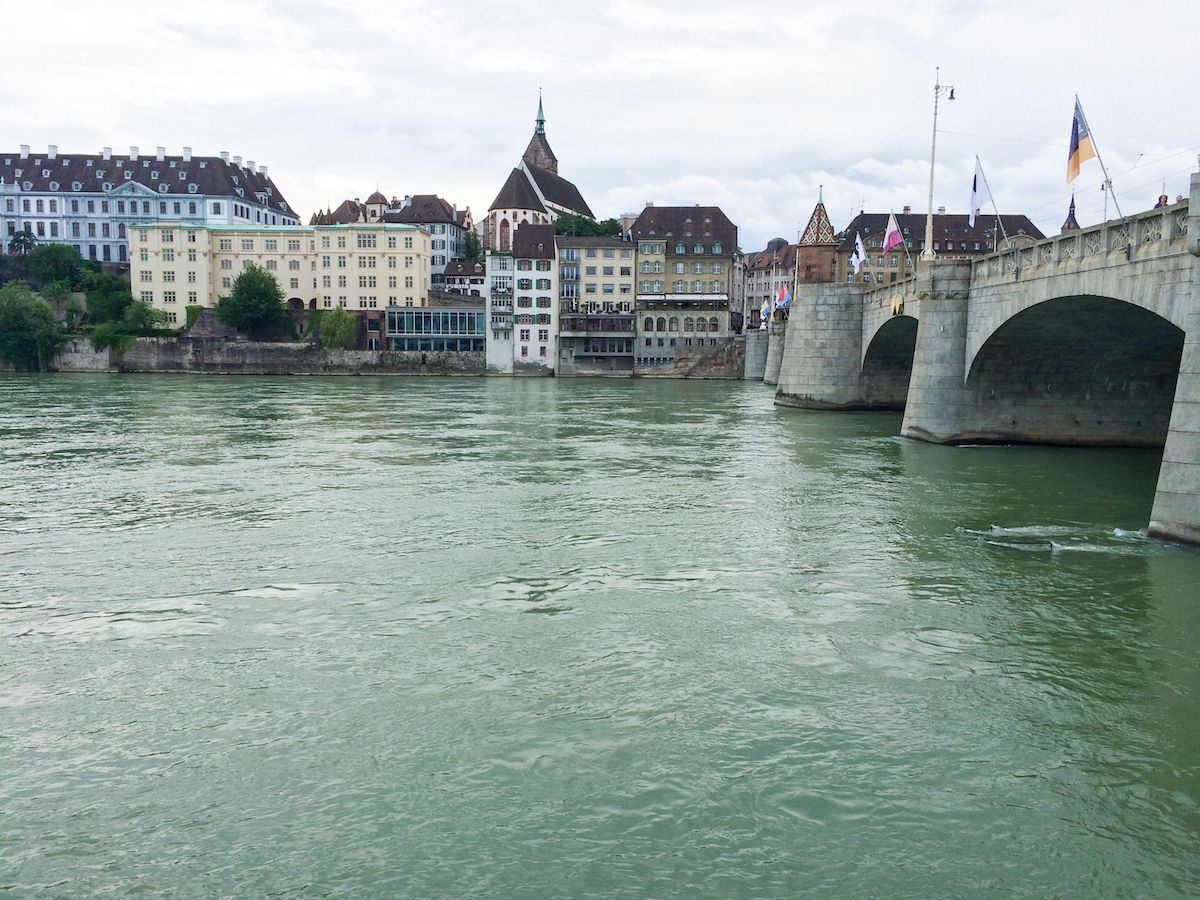 Münsterplatz
A Ugo Rondinone sculpture sat in Münsterplatz as part of the Art Basel Parcours public art installations.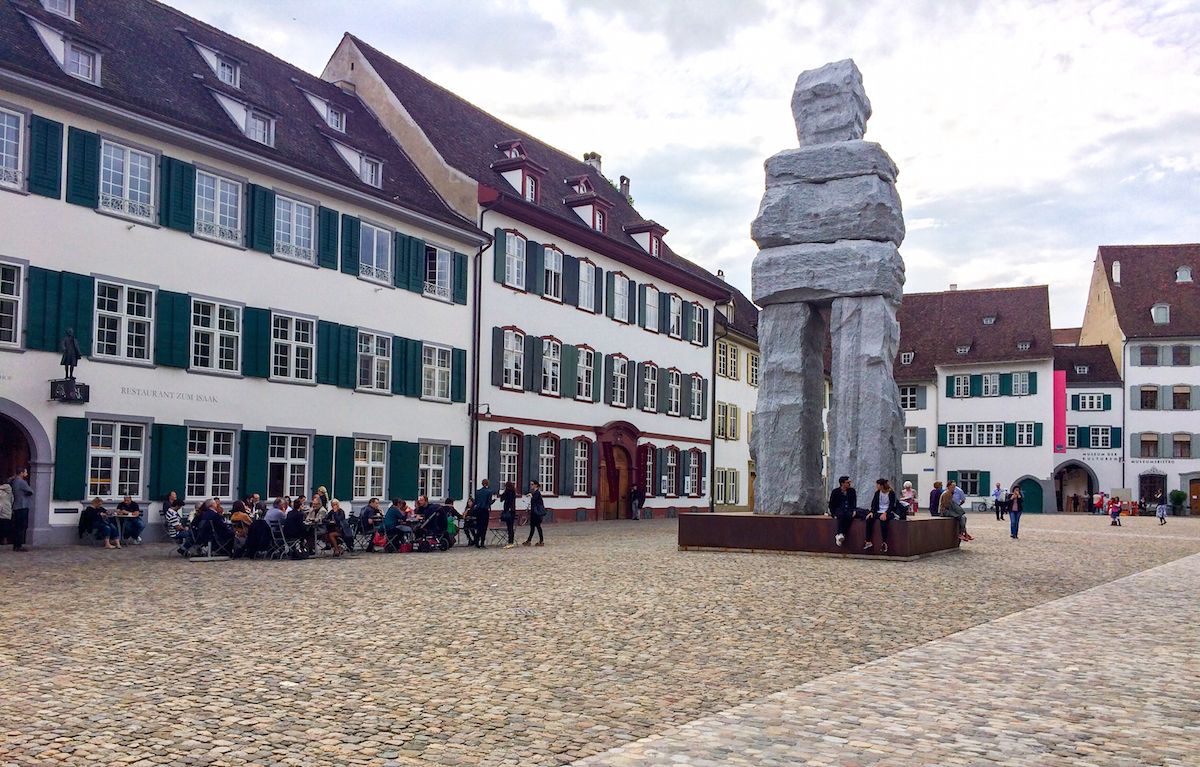 Private Art Collections
Schaulager
Schaulager is a Swiss private art collection. These Swiss art collectors decided to store their art collection and display it at the same time.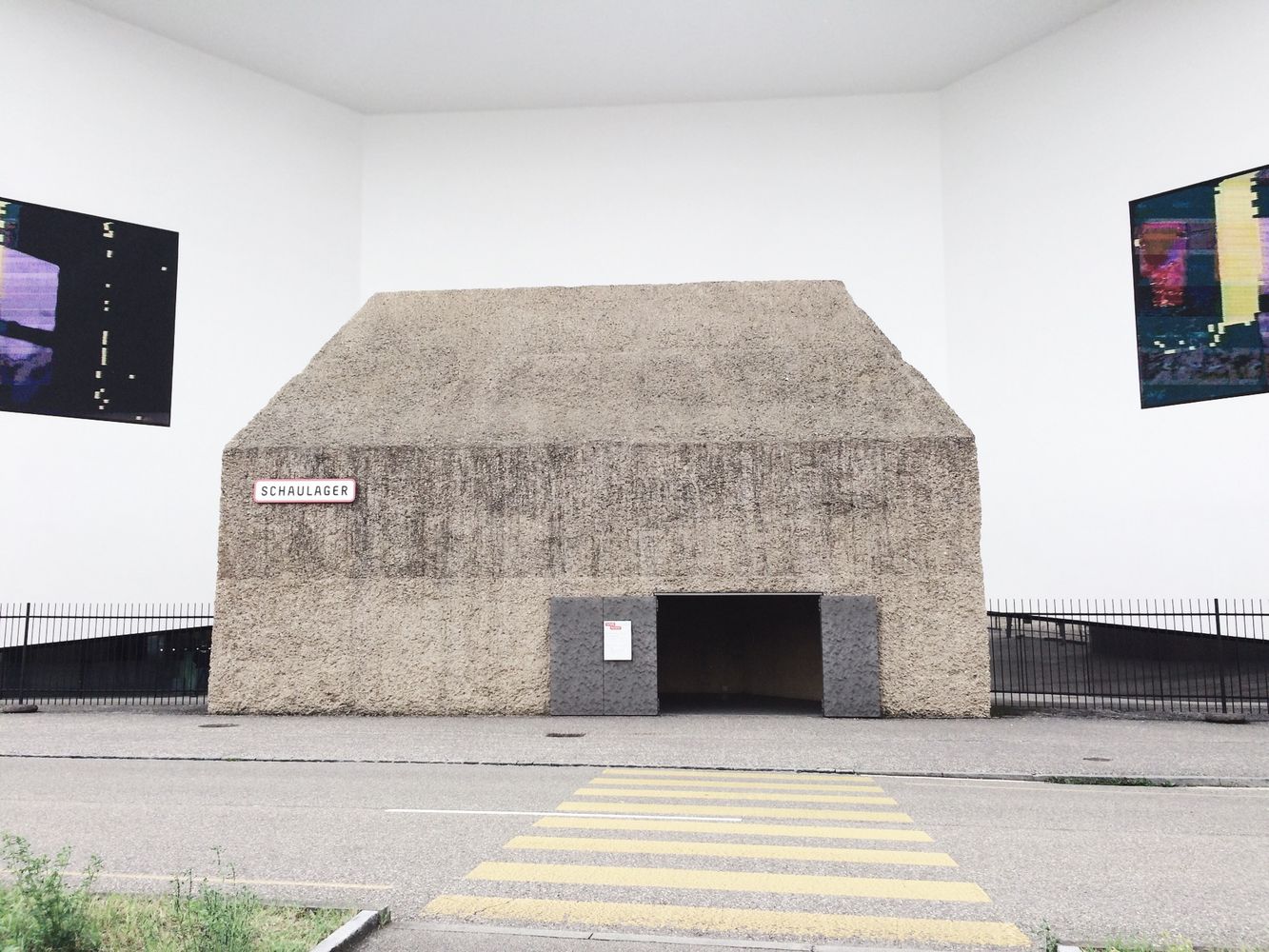 Beyeler Foundation
A former art dealer decided to open his collection to the public, creating the Beyeler, a renowned foundation and museum in Basel.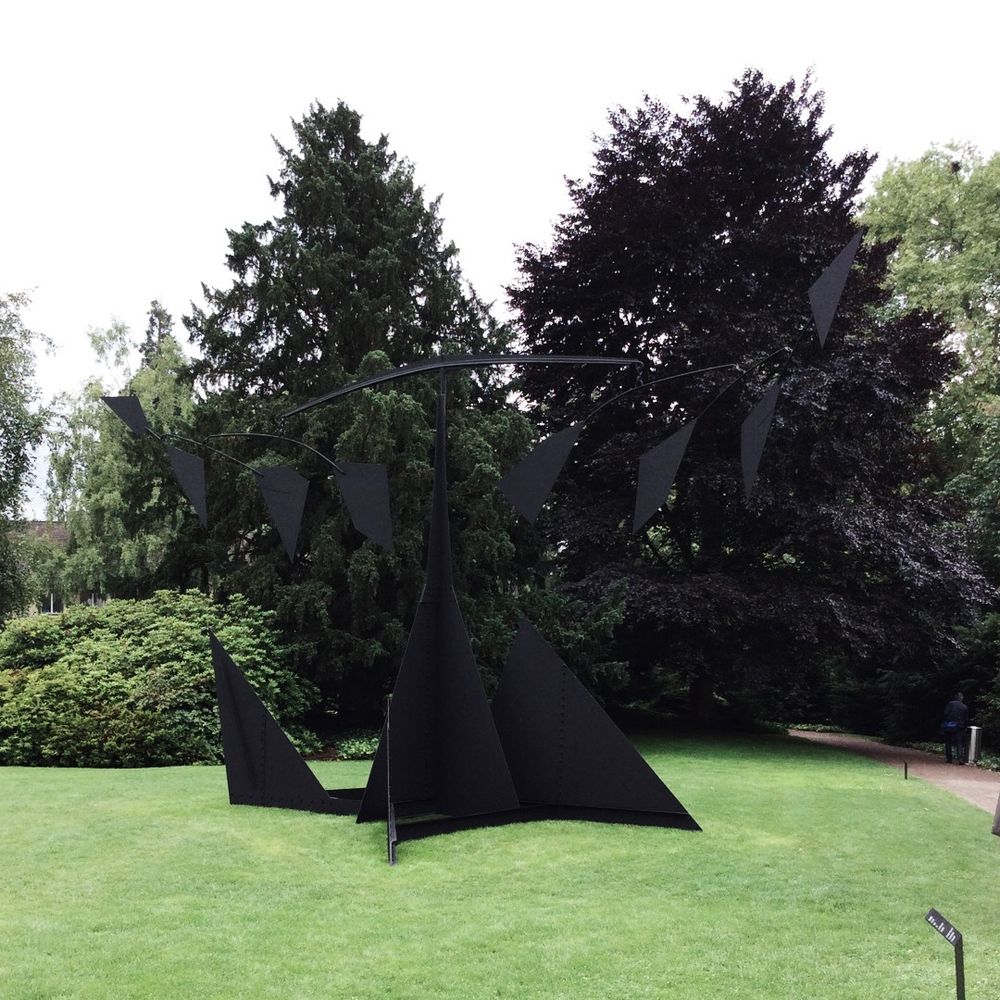 Museums
Kunsthalle – Steinenberg 7
Museum Tinguely – Paul Sacher-Anlage 2
Fine Arts Museum / Kunstmuseum – St. Alban-Graben 16
Galleries
Galerie Gisèle Linder – Elisabethenstrasse 54
Nicolas Krupp – Rosentalstrasse 28
Von Bartha – Kannenfeldplatz 6
Day Trips from Basel
Vitra Design Museum & Haus
A 45 minute car ride takes you to a beautifully minimal design house & museum in Germany – the perfect day trip from Basel. The Vitra Design Museum & Haus are actually a Vitra store and design museum respectively, located right next to each other.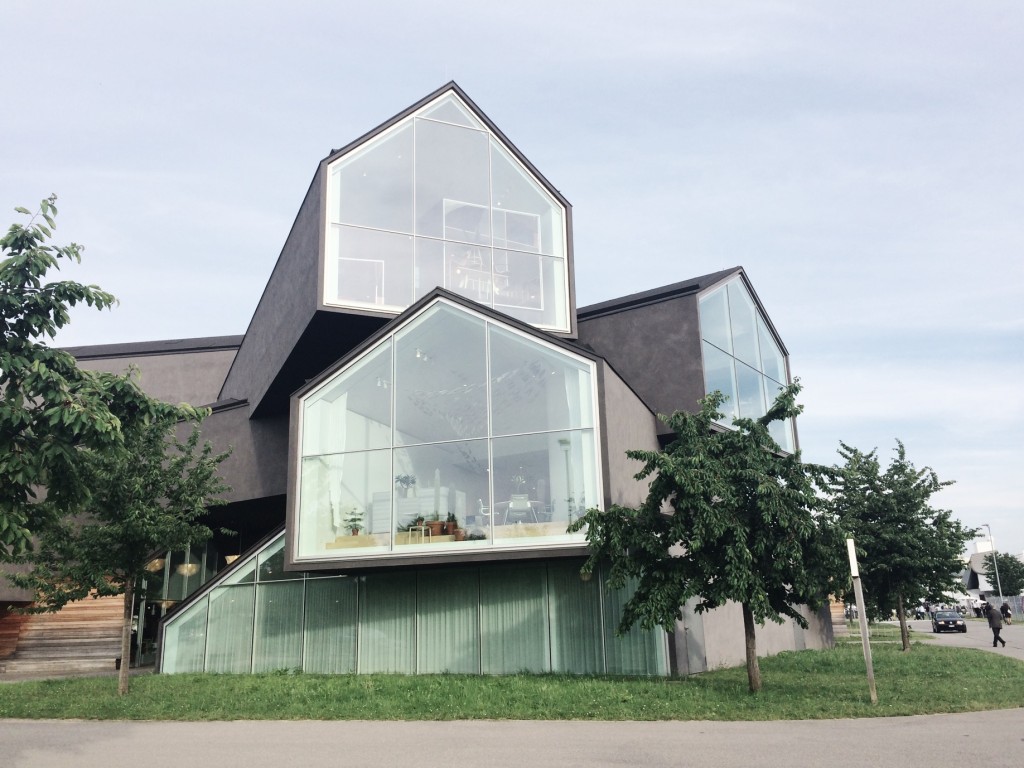 There you have my best recommendations for Basel!
Hope you enjoy your trip to Basel!