Morges is a small town located in the Canton of Vaud in Switzerland, and while it is not as well-known as some of the larger cities in Switzerland, it is famous for a few reasons.
One of the main reasons Morges is famous is because of its annual Tulip Festival, which takes place in the spring. The festival features over 100,000 tulips of different varieties and colors, which are planted in the town's parks and gardens. The festival attracts many visitors from Switzerland and other countries, and it is a popular event for locals as well.
Morges is also famous for its location on the shores of Lake Geneva, which is a popular tourist destination. The town has a beautiful lakeside promenade and marina, and visitors can take boat trips on the lake and enjoy views of the Alps.
Musée du Château de Morges
The Château de Morges is a medieval castle located in the town of Morges in the Canton of Vaud, Switzerland. The castle dates back to the 13th century and has served various purposes over the years, including as a residence for the Counts of Savoy, a fortress, and a prison.
Today, the Château de Morges is home to the Military Museum of Vaud, which showcases the history of the Swiss military from the Middle Ages to the present day. The museum features exhibits on topics such as Swiss army uniforms, weapons, and equipment, as well as displays on Swiss military involvement in various conflicts and peacekeeping missions around the world.
In addition to the Military Museum, the Château de Morges also houses the Museum of Historic Figurines, which features a collection of over 10,000 lead and tin figures depicting scenes from history and literature. The figurines range in size from a few millimeters to over 30 centimeters, and the museum offers a unique glimpse into the art and craftsmanship of miniature figure-making.
The Château de Morges is a popular tourist attraction and is open to the public for visits and tours throughout the year. The castle also hosts a variety of events and activities, including concerts, theater performances, and medieval-themed events.
Fondue at Café du XXème Siècle
The restaurant Café du XXème Siècle is the perfect place to enjoy traditional fondue, or melted cheese, in Switzerland. This rustic, traditional restaurant serves hot fondue in a small or large pot, as well as plenty of other traditional Swiss dishes.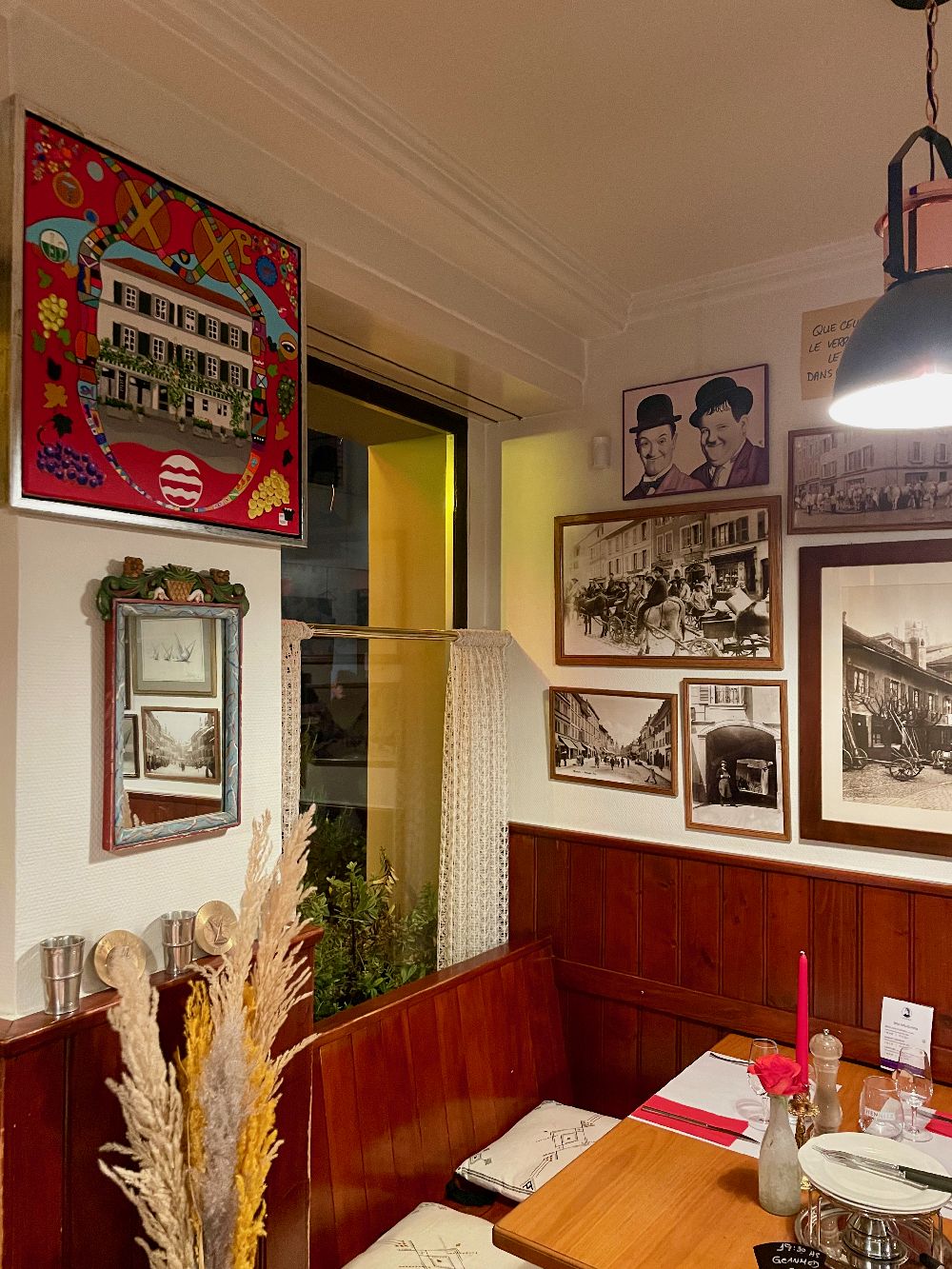 Parc de l'Indépendance
Parc de l'Indépendance is a public park that you must visit during your trip to Morges. The park covers an area of over 20,000 square meters and features a variety of recreational facilities and natural features.
One of the main attractions of Parc de l'Indépendance is its lakeside location, which offers stunning views of Lake Geneva and the Swiss Alps. The park also features several walking paths and trails, making it a popular spot for joggers, walkers, and cyclists.
Administration Communale de Morges
The Administration Communale de Morges is the mayor's office of the town of Morges. It is where Audrey Hepburn was married to her second husband in 1963 and a sign on the wall outside commemorates this event.
Bord du Lac
Bord du Lac is a promenade beloved by Morges locals. The promenade runs along the shore of Lake Geneva and offers beautiful views of the lake and the Swiss Alps.
Bord du Lac is a popular destination for locals and tourists alike, and it features a variety of attractions and amenities. The promenade is lined with trees and benches, making it a pleasant spot for a leisurely stroll or a picnic. It also features a marina, where visitors can rent boats or take a guided tour of the lake.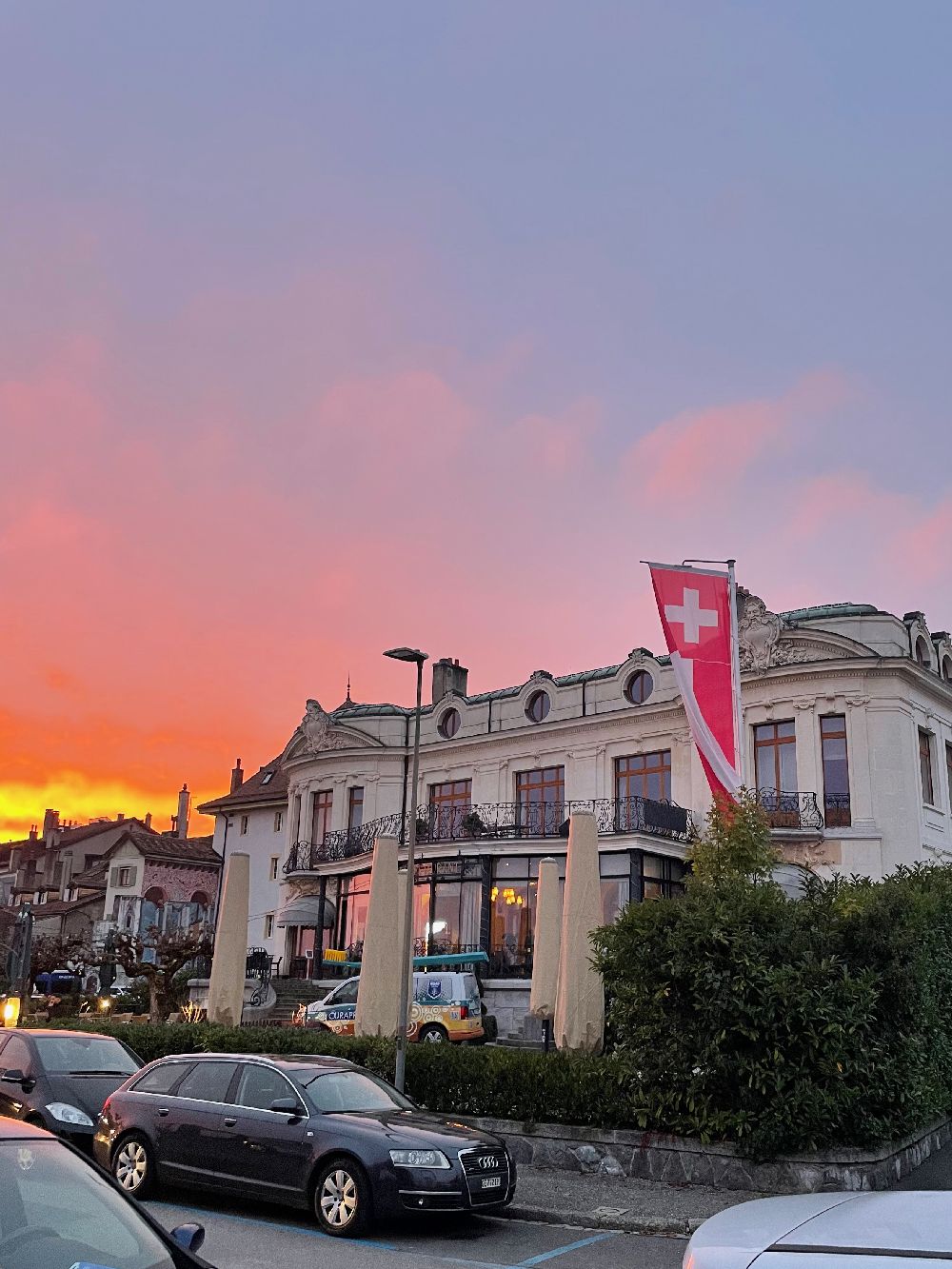 Fondation Bolle
The Fondation Bolle is an art museum located Morges, Switzerland. The museum is housed in a historic building that was once the headquarters of the Bolle watchmaking company, and it features a collection of more than 2,500 works of art.
The collection at the Fondation Bolle includes works from a variety of artists and periods, including paintings, sculptures, and prints. Some of the artists featured in the collection include Marc Chagall, Salvador Dali, Pablo Picasso, and Joan Miro, among others.
Morges Farmer's Market
The Morges Farmer's Market is a weekly market held in Morges, Switzerland. The market takes place every Saturday from 8:00 AM to 1:00 PM, and it offers a wide range of fresh, locally sourced produce and other products.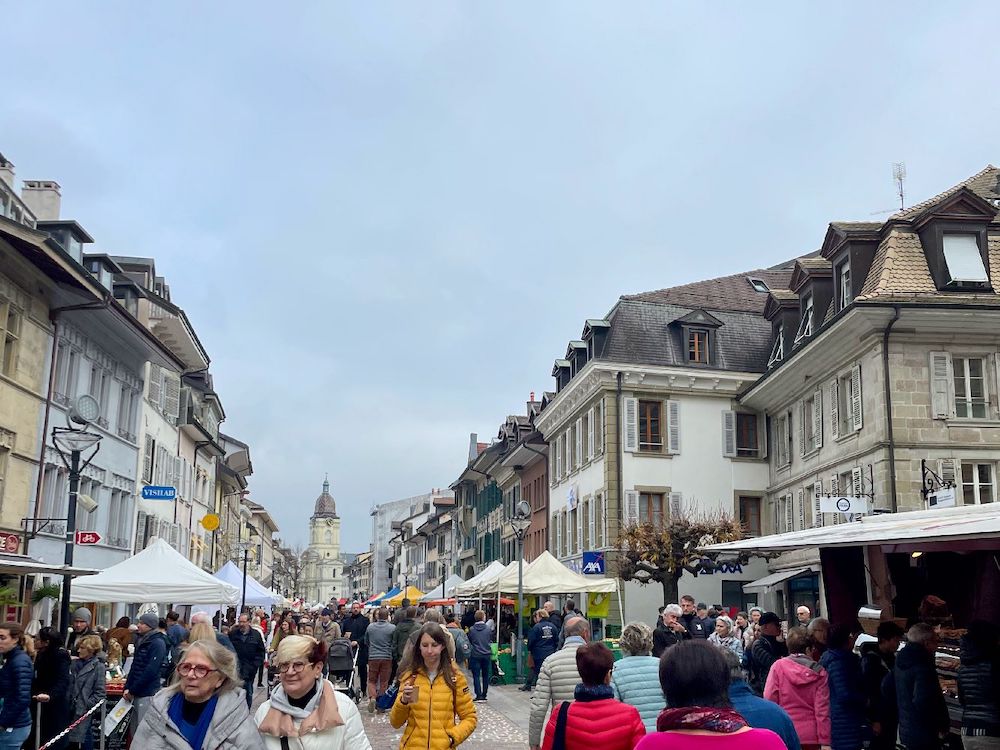 The Morges Farmer's Market features a variety of vendors, including local farmers, bakers, and artisanal producers. Visitors can find a range of fruits and vegetables, as well as cheese, meat, honey, bread, and other locally made goods.
Christian Boillat Chocolate
Christian Boillat is a chocolatier and pastry chef based in Morges, Switzerland. Boillat is known for his high-quality chocolates and confections, which are made using traditional techniques and the finest ingredients.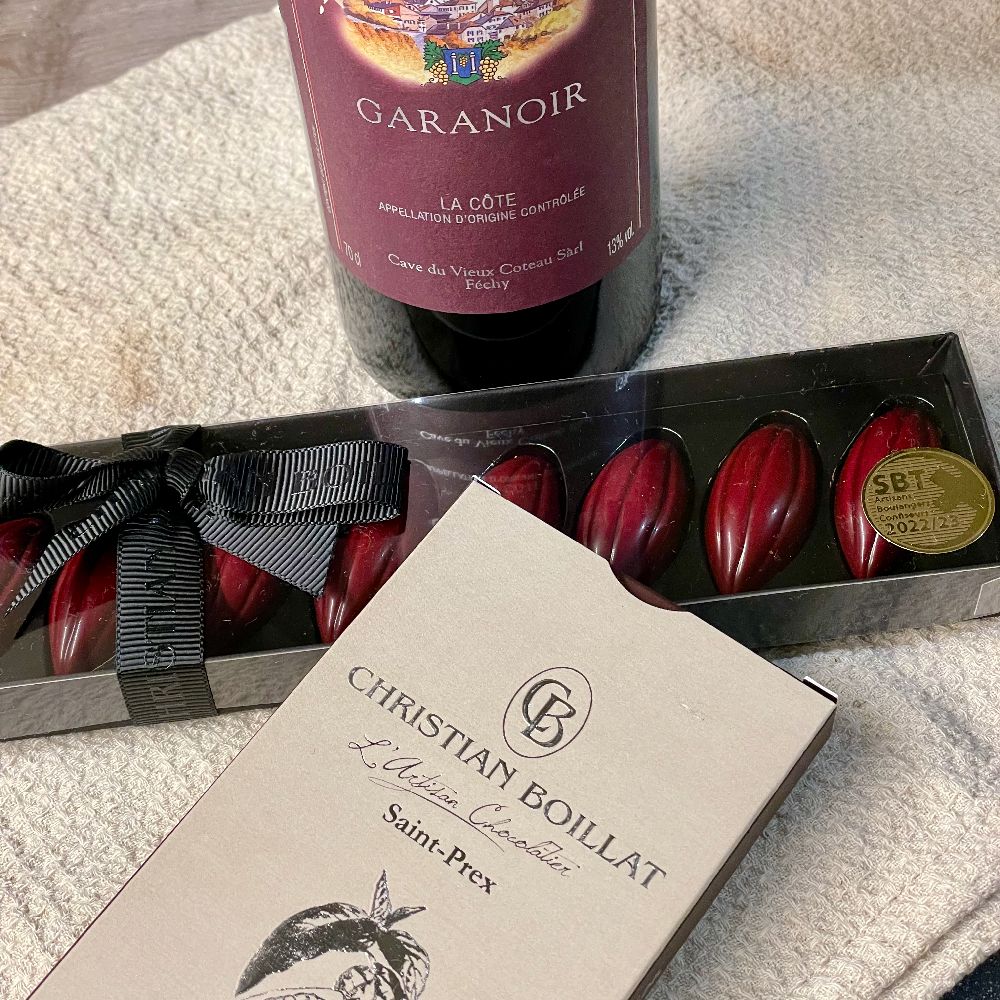 Boillat's chocolate shop, located in the center of Morges, features a wide range of artisanal chocolates and pastries, including truffles, pralines, macarons, and chocolate bars. Boillat's creations are known for their unique flavors and beautiful presentation, and they have earned him a loyal following of customers both in Switzerland and around the world.
In addition to his chocolate shop, Boillat also offers a range of chocolate and pastry workshops and classes.