Audrey Hepburn was a talented British actress who starred in many iconic films, including "Roman Holiday," "Breakfast at Tiffany's," and "My Fair Lady." Her performances were marked by a combination of natural beauty, grace, and charisma. She won an Academy Award for Best Actress for her role in "Roman Holiday" and received nominations for several other films.
Audrey Hepburn was known for her impeccable style, which helped to define fashion trends in the 1950s and 1960s. Her simple, elegant look – which often featured a little black dress, oversized sunglasses, and a chic updo – continues to inspire fashion designers and fashion lovers today.
Audrey Hepburn was a humanitarian and a UNICEF Goodwill Ambassador. She used her fame and influence to raise awareness about the plight of children in developing countries, and her work with UNICEF helped to improve the lives of countless children around the world. Her legacy as an actress, fashion icon, and humanitarian continues to inspire people today.
For 30 years, from 1963 until her death in 1993, Audrey Hepburn was a resident of Switzerland. Here is how to see the Switzerland that Audrey Hepburn knew and loved.
Bürgenstock
Audrey Hepburn's first marriage was to the actor Mel Ferrer, whom she met while working on the film "Ondine." They were married in 1954 in Bürgenstock, Switzerland, which is a resort town in the Canton of Nidwalden.
Tolochenaz
Tolochenaz is a small village located in the Canton of Vaud, Switzerland, and it was the place where Audrey Hepburn chose to settle down. Audrey Hepburn's grave is located at the Tolochenaz Cemetery. You can see it at the address Chem. des Plantées 3, 1131 Tolochenaz.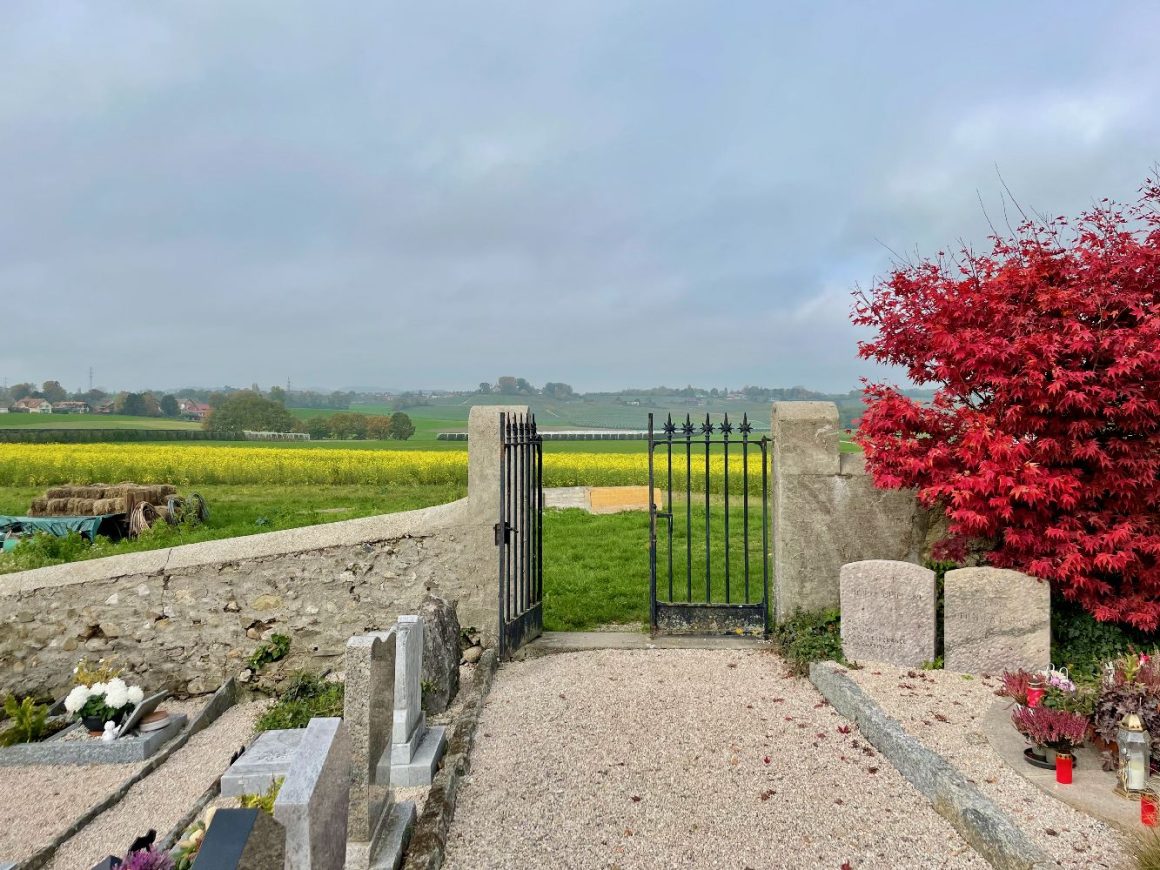 La Paisible
Hepburn had a deep affection for Switzerland, which she considered her second home. She was drawn to the country's natural beauty and peaceful way of life, and she appreciated the privacy that she was able to enjoy in Tolochenaz. She lived in a large house called La Paisible, which overlooked Lake Geneva, and she spent her time gardening, painting, and working with UNICEF.
Audrey Hepburn's presence in Tolochenaz attracted many visitors to the village, and her legacy is still celebrated there today. The house where she lived has been preserved as a museum, and visitors can see many of the personal belongings that she left behind, including her clothes, photographs, and artwork. The museum is a popular destination for fans of Audrey Hepburn and is a testament to her enduring popularity and influence.
Bust of Audrey Hepburn Memorial
In Tolochenaz, there is a beautiful bust of Audrey Hepburn in the middle of a street intersection. The bronze bust of Audrey Hepburn was created by the sculptor Irena Sedlecka and was unveiled in 2004. It is located in a small park near the waterfront of Lake Geneva, where Hepburn spent many peaceful moments during her time in Switzerland. The bust depicts Hepburn in a peaceful, reflective pose, and it has become a popular spot for visitors to take photographs.
Morges & Büren an der Aare
Hepburn's second marriage was to the Italian psychiatrist Andrea Dotti, whom she married in 1969 during a civil ceremony in Morges, Switzerland. The wedding ceremony did not take place in a public, but rather in a private chapel in the nearby town of Büren an der Aare.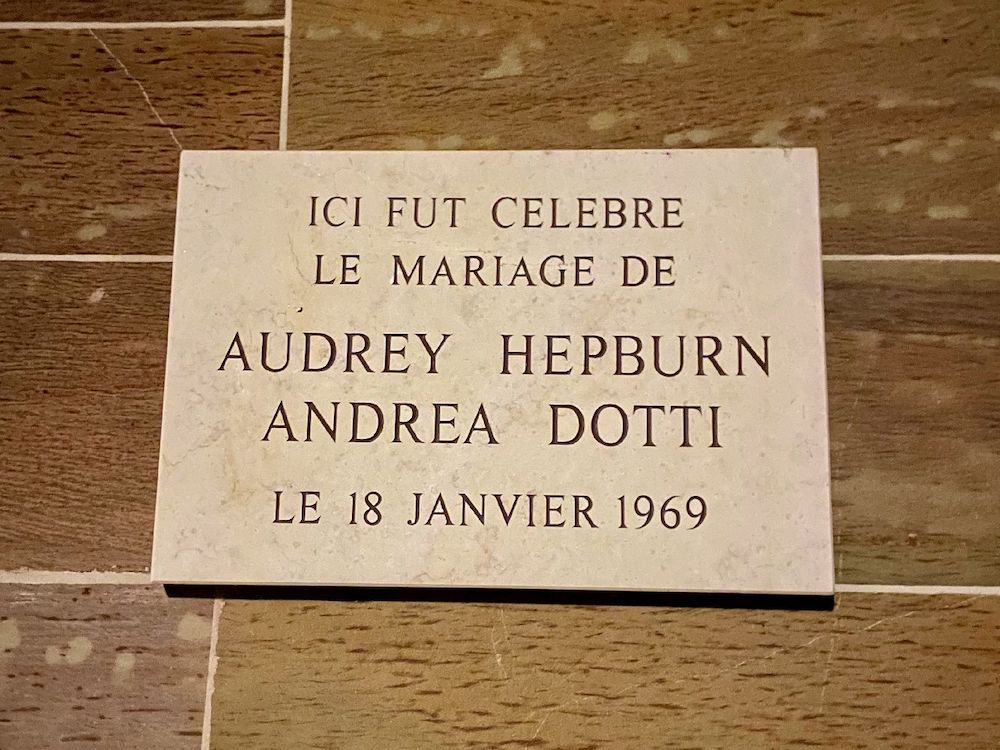 Morges is the location of the Audrey Hepburn Children's Fund, which was established in honor of the actress's humanitarian work with UNICEF. The Audrey Hepburn Children's Fund is a non-profit organization that supports various charitable projects around the world, with a focus on improving the lives of children in need. The Fund's work includes providing access to education, clean water, and healthcare, as well as working to prevent the exploitation and trafficking of children.