Paris is the capital of France. Just the mention of the city can make your heart swoon! The city lures millions of international visitors each year with its world-class museums, fascinating bookstores, mouth-watering cuisine, and jaw-dropping architecture.
However, despite the city's many attractions, Sunday is still considered a "day of rest" in historically Catholic France. Thus, many of the city's businesses shut down for the day. So, what are you going to do on a Sunday in Paris?
You're probably not sure what you can do on a Sunday in Paris if you're reading this. Don't worry – we've got you covered!
Paris is filled with magnificence; there is so much to do if you know where to look! On a peaceful Sunday when most French people are with their families, you can go for a picnic on the Seine River, visit the Louvre Museum, stroll through a beautiful park, go for delicious pastries at Carette, go shopping at Merci, visit a flea market, or even go to Disneyland Paris!
Here are some great ideas for what you can do on a Sunday in Paris.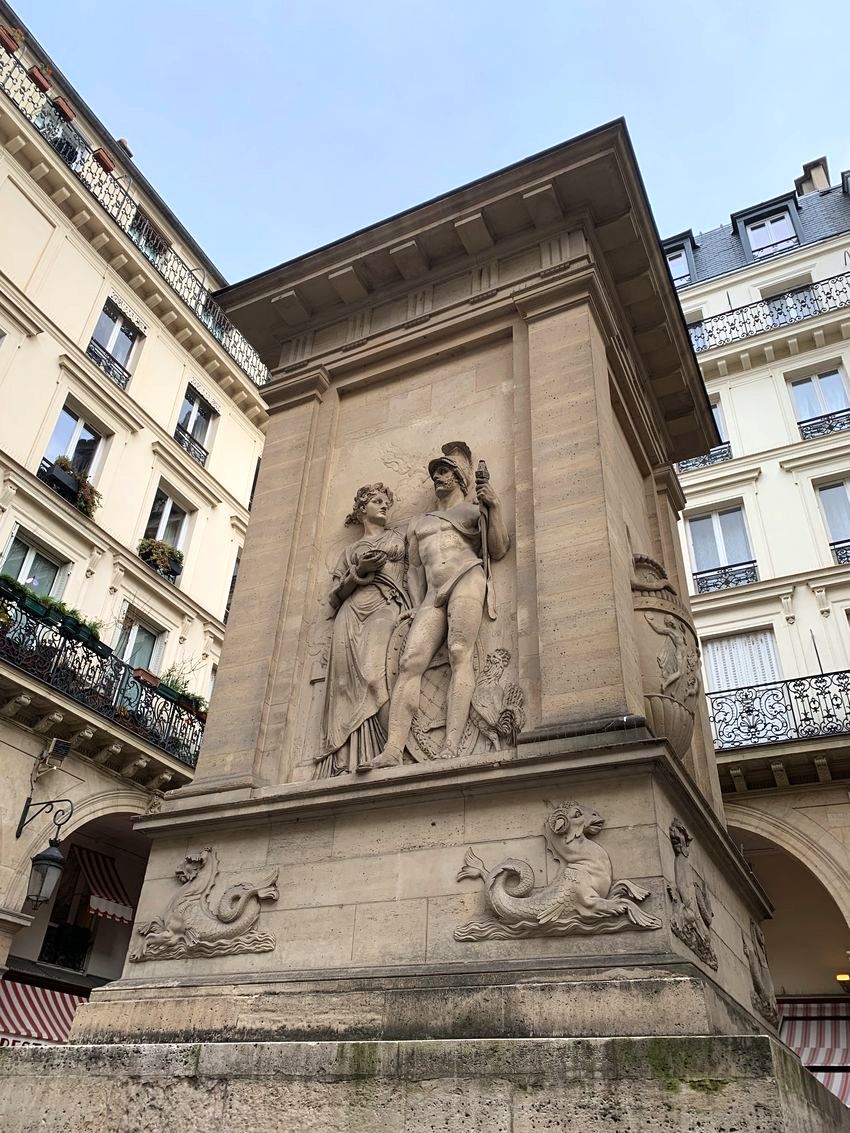 Visit A Museum Or Gallery
Paris is known for its magnificent culture and art. So if you find yourself without anything to do on a Sunday, visit any of these breathtaking museums:
Louvre Museum: The Louvre Museum is well-known for its art and is one of the world's most visited museums. Therefore, it is a must-visit for any person who has the opportunity to do so. The museum features the Mona Lisa and the Venus de Milo. Tickets are €15 when you purchase them at the museum or €17 when you purchase them online. Tickets are free for people under 18 years old and people between the ages of 18 and 26 who are residents of the European Economic Area (EU, Norway, Iceland, and Liechtenstein).
Centre Pompidou: The Centre Pompidou is a museum and a center for the visual arts. Guided tours of the museum are €4.50 per ticket. You can tour the Centre Pompidou Masterpieces in English on a Sunday. The Centre also offers free guided tours every first Sunday of the month. 
Musée des Arts et Métiers: This museum is known as a museum of technological innovation. There are seven collections, namely, Scientific instruments, Materials, Energy, Mechanics, Construction, Communication, and Transport. They offer guided tours and demonstrations. The museum also has audio-guided tours available in eight languages. One ticket is €8 to browse the permanent collection. There's also a list of people who are eligible to go in for free. Every first Sunday of the month is free for all.
Musée du Quai Branly: This museum offers exhibitions and features indigenous art from Africa, Asia, Oceania, and the Americas. Admission fees for temporary and permanent exhibitions are €12 per person. You can visit the museum for free on the first Sunday of the month.
Jeu de Paume: This museum showcases modern and postmodern art. Admission is €12 per person. However, some activities have specific fees attached to them.
Picnic on the Seine River
A picnic along the Seine River is a perfect outing for a Sunday. But, of course, summer and spring are the best seasons to go, especially during dusk when you can admire the change of the colors in the sky. You can even go for a cruise on the Seine River and pack a few snacks to take with you.
Stroll Through a Parisian Park
You can go for a stroll in one of Paris' picturesque parks on a Sunday afternoon for some fresh air. Here are some of the best parks you can visit in Paris:
Parc des Buttes-Chaumont: This park is set up high in Belleville, meaning you have to take a half-hour walk from Gare du Nord. There are several pathways and sights along the way, such as lakes, waterfalls, cliffs, and trees.
Jardin du Luxembourg: Jardin du Luxembourg is a great place for a family outing. It has pony rides, ice cream, swing boats, games of chess, and merry-go-rounds.
Parc de Belleville: You can see some of the city's best views while strolling through this charming park. Up the slopes, you will see as far as the Eiffel Tower.
Jardin des Plantes: This botanical garden has more than 10,000 species, including dahlias, peonies, and geraniums. You will always find Paris' oldest zoo in the Jardin des Plantes.
Parc Monceau: Grand hotels and elegant apartments surround this park in an upscale Parisian neighborhood. You will see a dome at the entrance and an Egyptian pyramid, a Chinese fort, a Dutch windmill, and Corinthian pillars on your walk through Parc Monceau.
Eat Macarons at Carette
You can visit the elegant Carette cafe/restuarant, known for its delicious macarons, sandwiches, and other classic French pastries. Their macarons come in classic and seasonal flavors.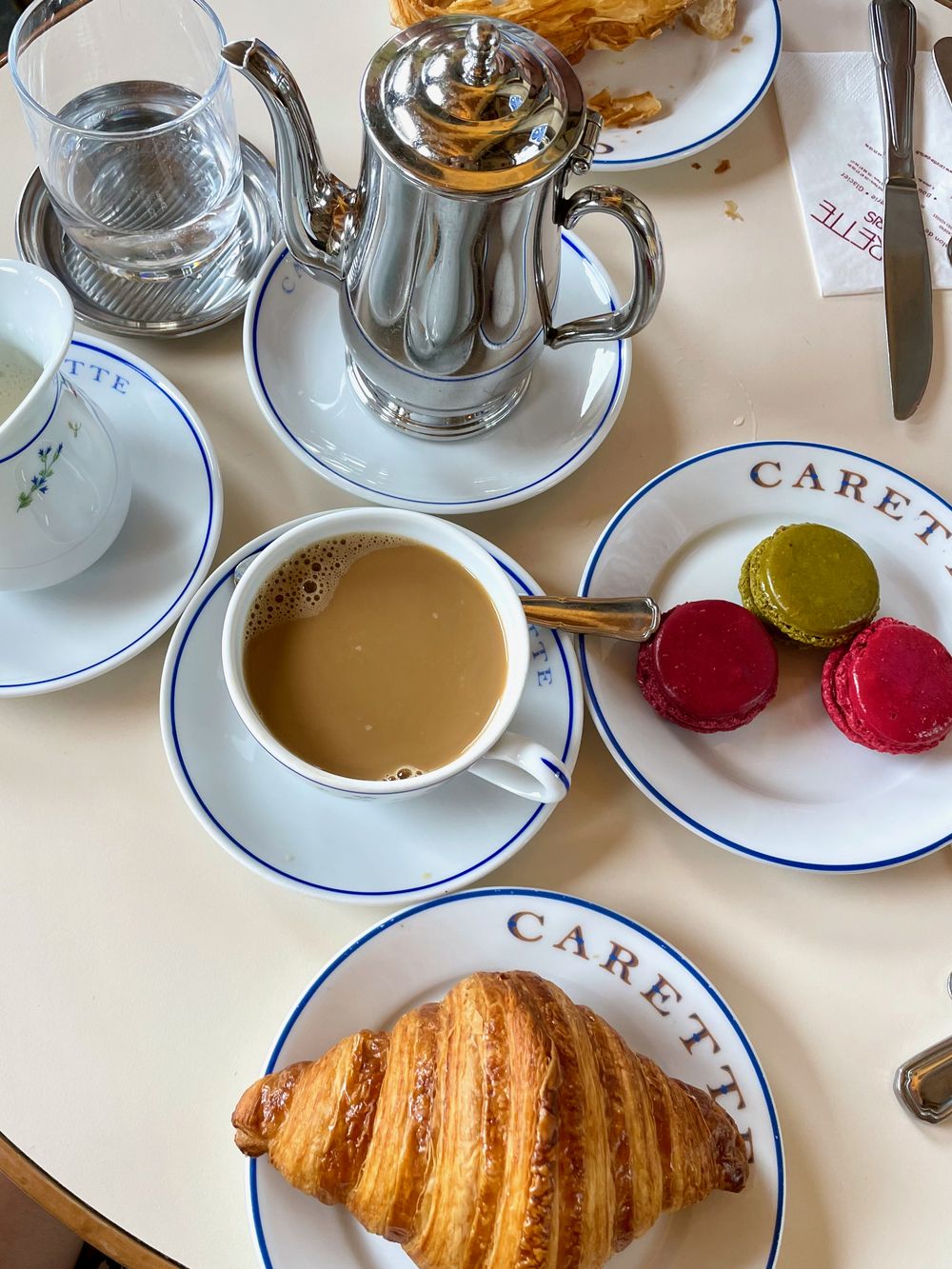 Classic flavors include Chocolate, Vanilla, Coffee, Salted Butter Caramel, Mango-Passion, Gianduja, Raspberry, Pistachio, Blackcurrant-Violet, and Rose. €8 can get you 100g.
Eat Falafel At L'as du Fallafel
This Sunday, go to a kosher Middle Eastern restaurant to eat falafels, shawarmas, or kebabs paired with good wine. It's a great restaurant to watch sports or visit for a quick falafel. Since the Jewish people of France have their day of rest on Saturday, most Jewish shops are open on Sundays in Paris!
Shop At Merci
If you love interior and fashion design, visit Merci this Sunday for design objects and fashion items. They also give a huge percentage of their profit to charity, which is another good reason to shop at Merci!
Saint Ouen Flea Market
Saint Ouen is one of the largest flea markets in the world. It forms an integral part of Paris' culture. Go to Saint Ouen Flea Market on a Sunday to purchase all kinds of secondhand and vintage goods, from clothing to antiques.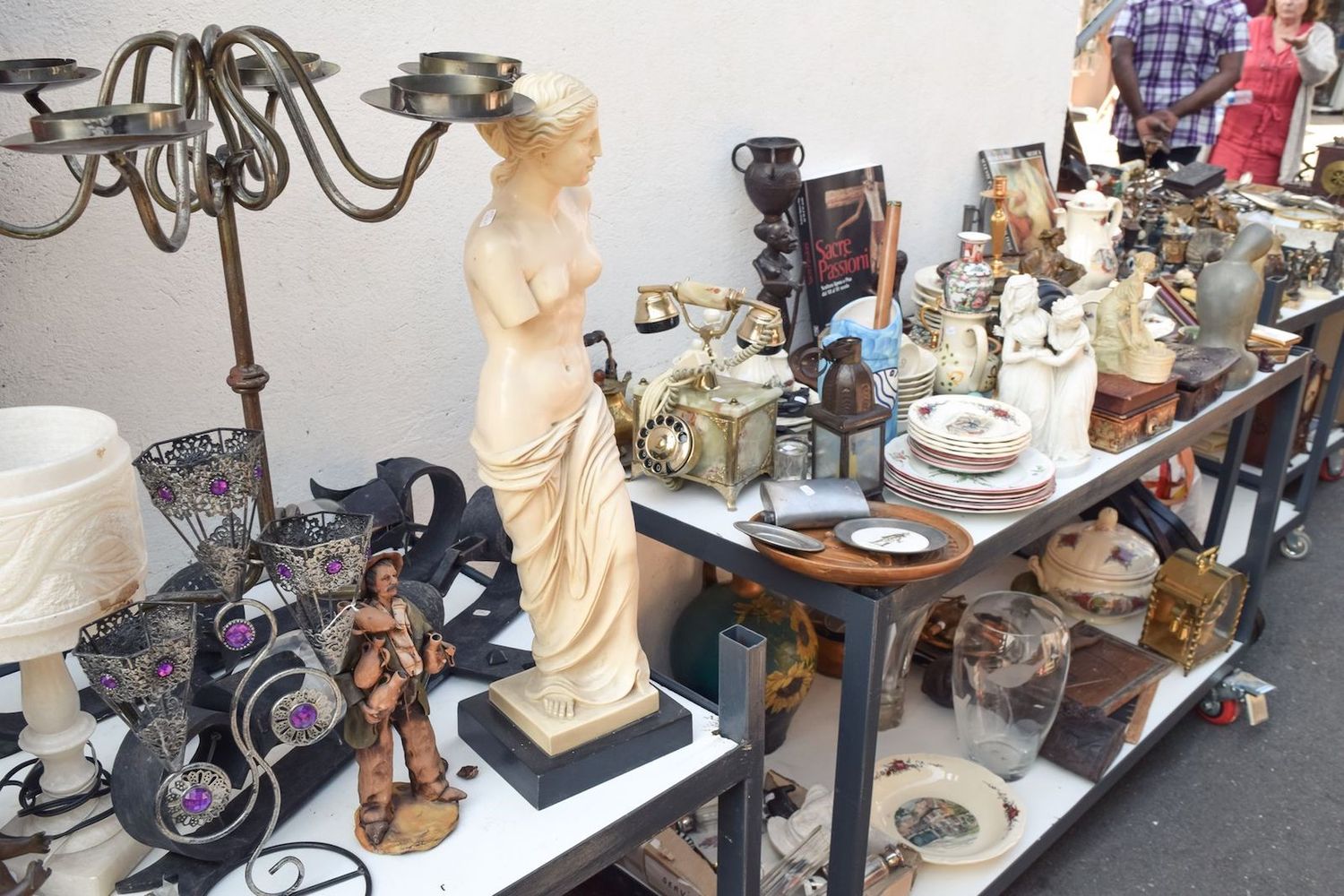 Head To Disneyland
Disneyland Paris is a theme park boasting two theme parks, several resort hotels, Disney Nature Resorts, entertainment complexes, and a golf course. You can book a hotel and ticket package at any of the resort hotels.
There are so many incredible sights and places to visit in the beautiful capital of France. Whether you're a tourist or a permanent resident, you will find something to do in Paris on Sundays!