I was super excited to visit Smith Canteen and drink the amazing New York coffee I had so dearly missed during my time in Europe. Smith Canteen is a corner coffee shop in Carroll Gardens, easily walkable from Boerum Hill. I walked down President Street just before 10am and passed by some of the most beautiful walk-up brownstones with flower gardens in front!
Arriving at the café, it was line-out-the-door busy (as most places in New York are), but the line was worth the wait. I ordered a latte and a little pistachio treat, then sat down at one of the tiny circular marble tables to begin work.
A funny thing happened about five minutes later… A little brown bird accidentally flew into the café! He hit the window a few times trying to escape, and all the people near the window dashed to the other side of the shop in fear! I found it so funny that almost everyone was scared of the little bird, and I thought to myself, wow, all of these people are the epitome of the stereotypical city folk who just aren't used to interacting with nature! One barista finally came to the rescue, and after a few failed attempts, he was finally able to cup the little bird in his hands, and bring him outside so he could fly away.
Never a dull moment!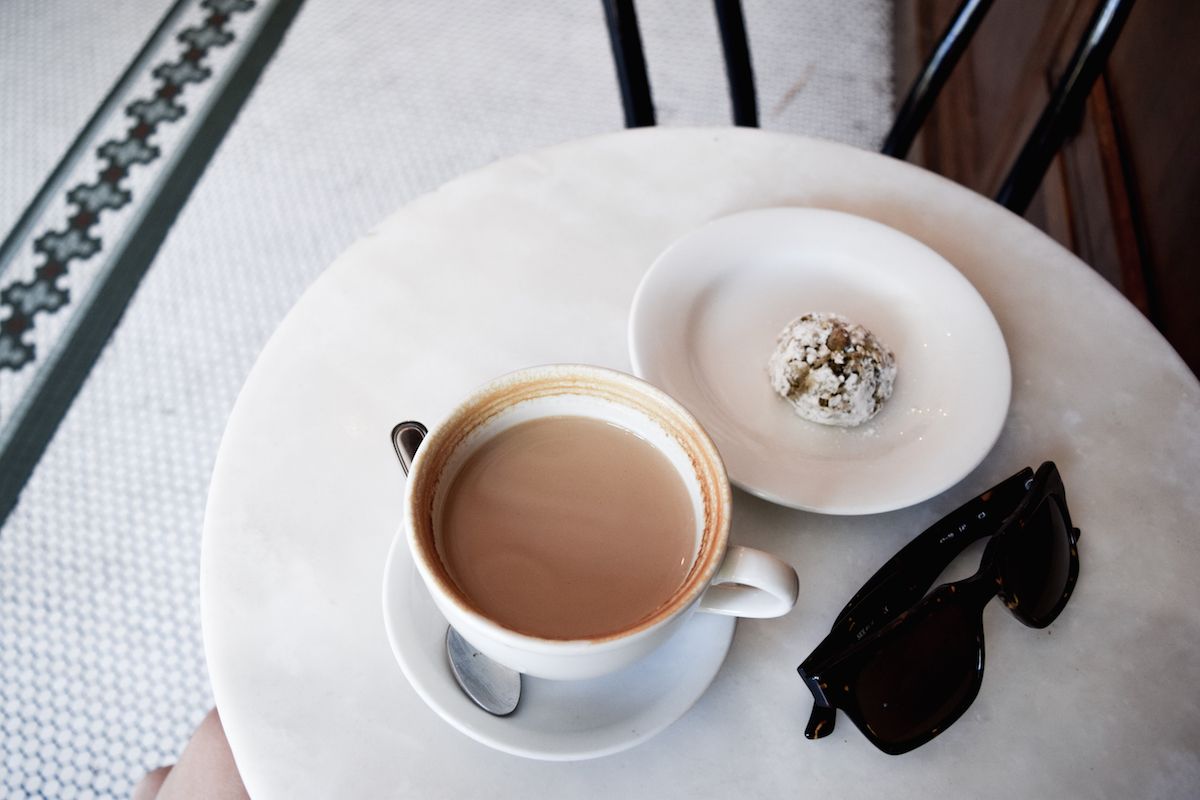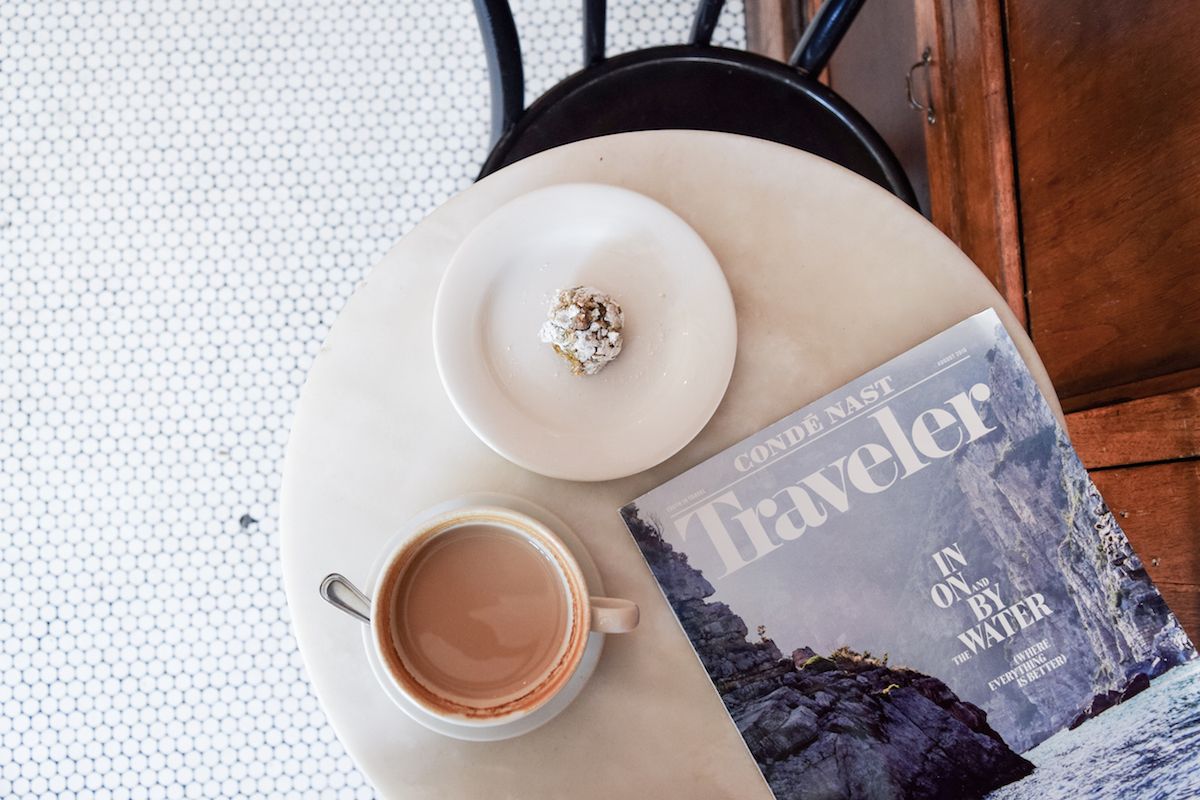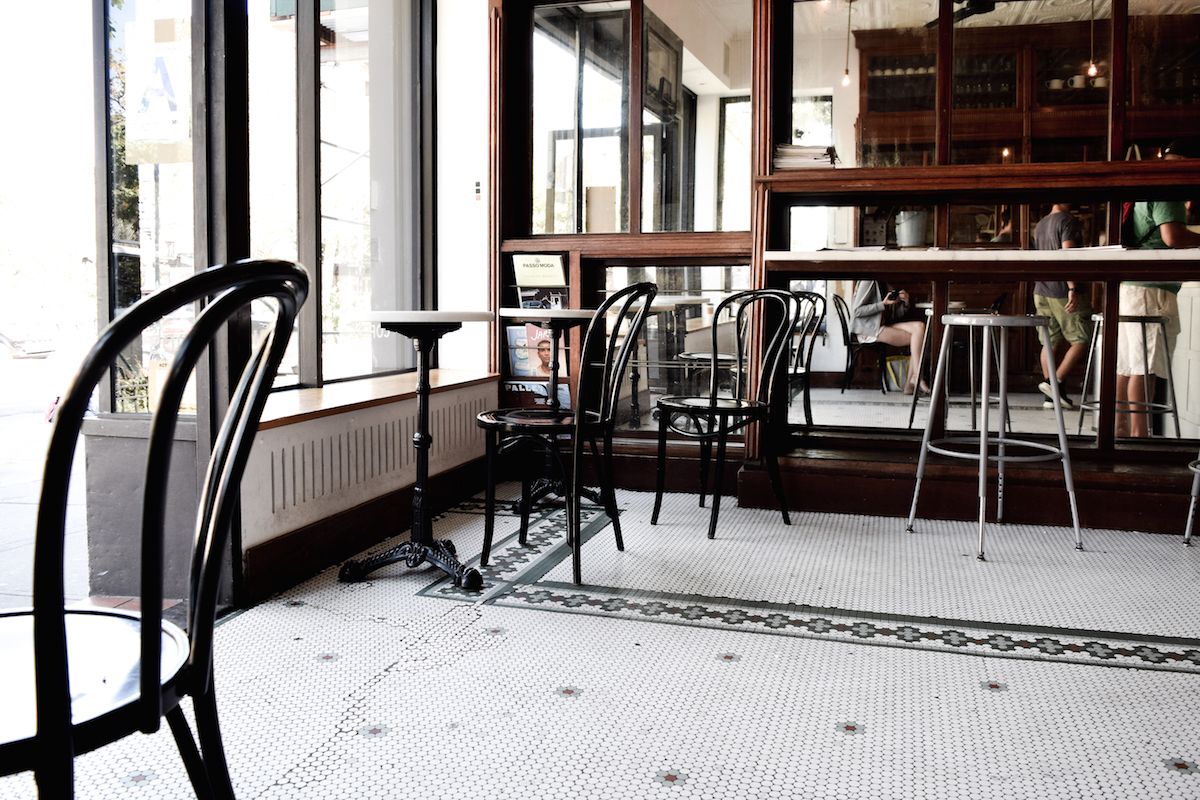 Smith Canteen
343 Smith Street
Brooklyn, NY 11231
USA
Open everyday from 7am – 5pm