Wondering if Priority Pass is worth it? I've been a Priority Pass member for about a year and a half, and thought I'd share my experience with this airport lounge membership network.
How to get Priority Pass for free
Overall, my experience with Priority Pass has been good, but that being said, I didn't pay for my membership. I received a free membership to Priority Pass as a benefit of having a Chase Sapphire Reserve credit card, which made the deal pretty sweet, I suppose!
I love having access to airport lounges around the world, though some are considerably better than others. I've visited lounges in Atlanta, Las Vegas, Los Angeles, Washington DC, Miami, Madrid Barajas, and Charles De Gaulle (Paris).
The main benefit of these lounges is having easy access to electricity, as well as free food, beverages, and alcohol while you wait to board your flight. (Priority Pass says some lounges charge for alcohol, but I have not experienced this!)
What's also cool is that there are additional benefits to Priority Pass beyond lounges. In Atlanta, you can book one of the "Minute Suites" – a private room where you can sleep or get some work done, as well as certain restaurants where you can receive a credit of $30 or so towards food and beverages (such as the Corona Beach House in Miami International Airport).
Priority Pass is also constantly adding new lounges to their membership package! I get emails every few weeks with the new additions which is always a good sign. So if your local airport isn't included, then check back often as it may be added!
Priority Pass Airport Lounges
Here are a few reviews of each of the lounges I've visited through Priority Pass. Keep in mind, I wasn't always flying the airline that the lounge was associated with. You do NOT need to be flying that particular airline to take advantage of the lounge, however, it DOES need to be participating in the Priority Pass program for you to use it.
Barajas Airport, Madrid : Cibeles Lounge – 5/5 stars
LOVE this lounge. It's huge, first of all, and three of the walls have floor to ceiling glass windows. There's a long bar in the center of the lounge which has all kinds of snacks for you to eat. I came in the morning and had a nice little breakfast. There is plenty of seating and electrical outlets for you to get some work done here easily!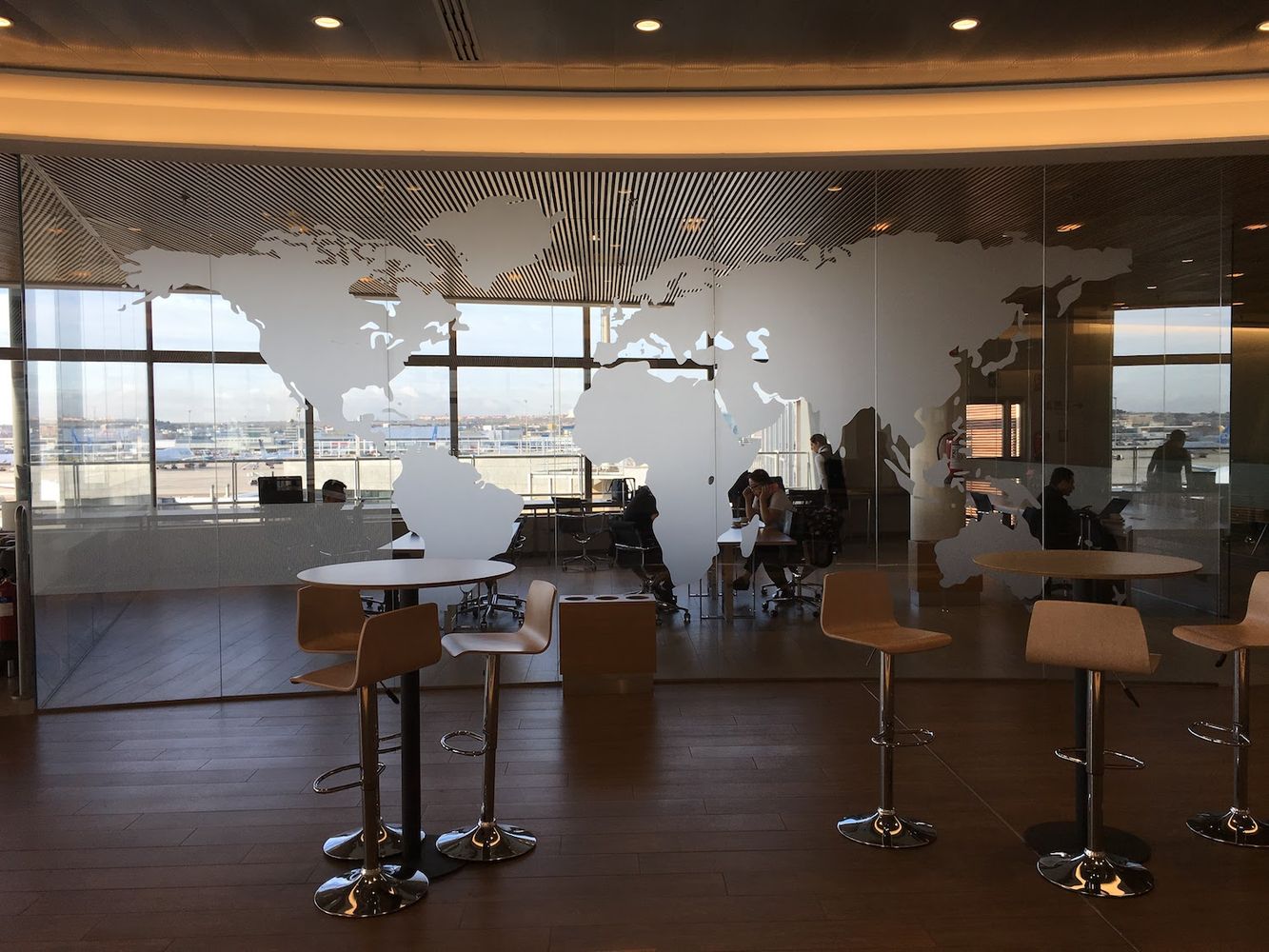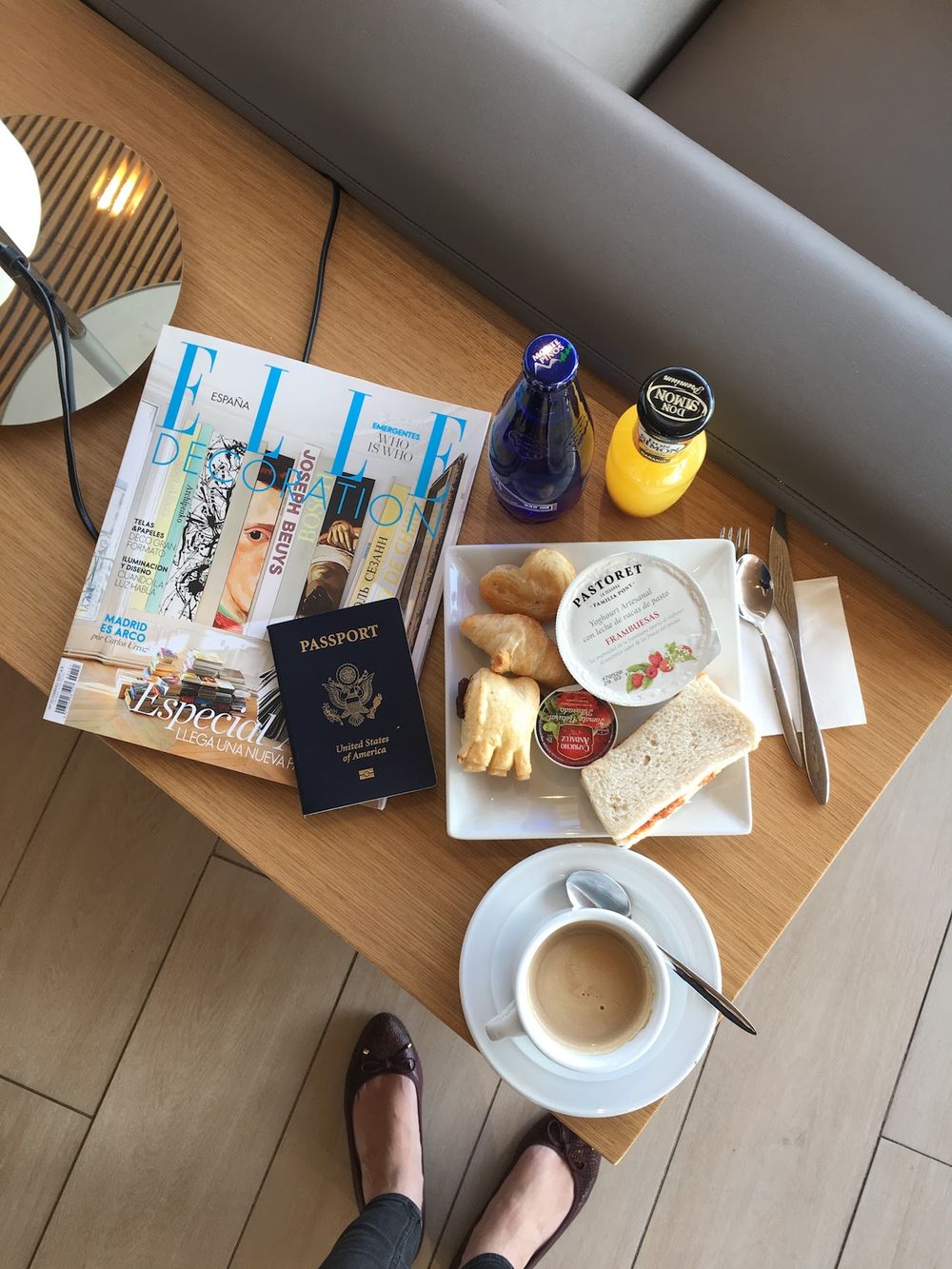 Dulles Airport, Washington DC : Air France Lounge – 5/5 stars
A great lounge overall. It can get busy here, but the French food and drinks are absolutely worth the visit! I used this lounge ahead of my flight to Paris once, and the lounge was located directly across from the departure gate, which was incredibly convenient. This was probably my best flying experience! They even had a little French chocolate treat from Michel et Augustin!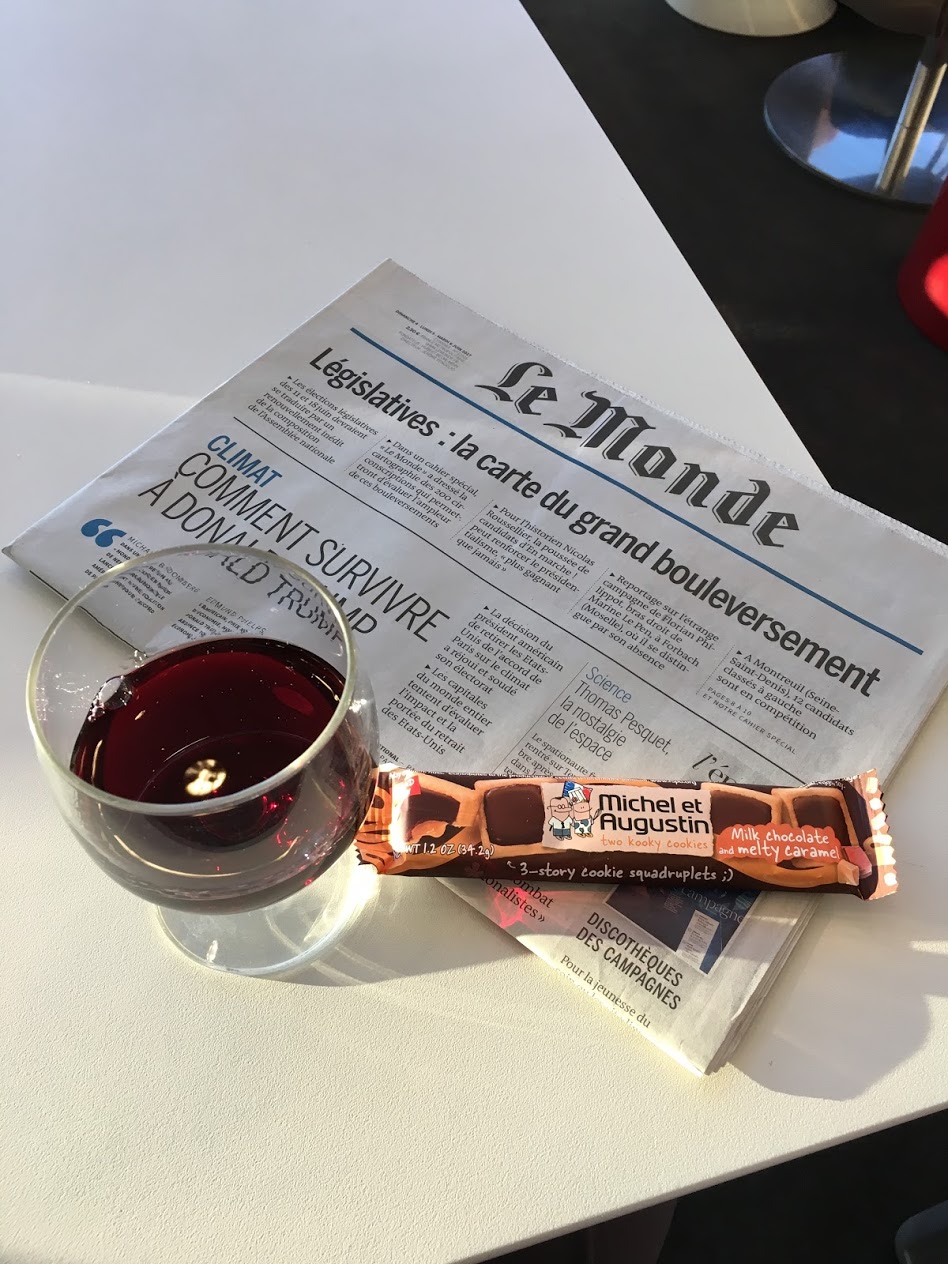 Dulles, Washington DC : Turkish Airlines Lounge – 4/5 stars
Another great option at Dulles. I gave it a 4 because it gets very busy in here, it's quite small, and you may have to share a table with another party. This can make it difficult to get work done. They serve delicious Mediterranean and Turkish food (hummus, olives, etc.) and have a great selection of wine.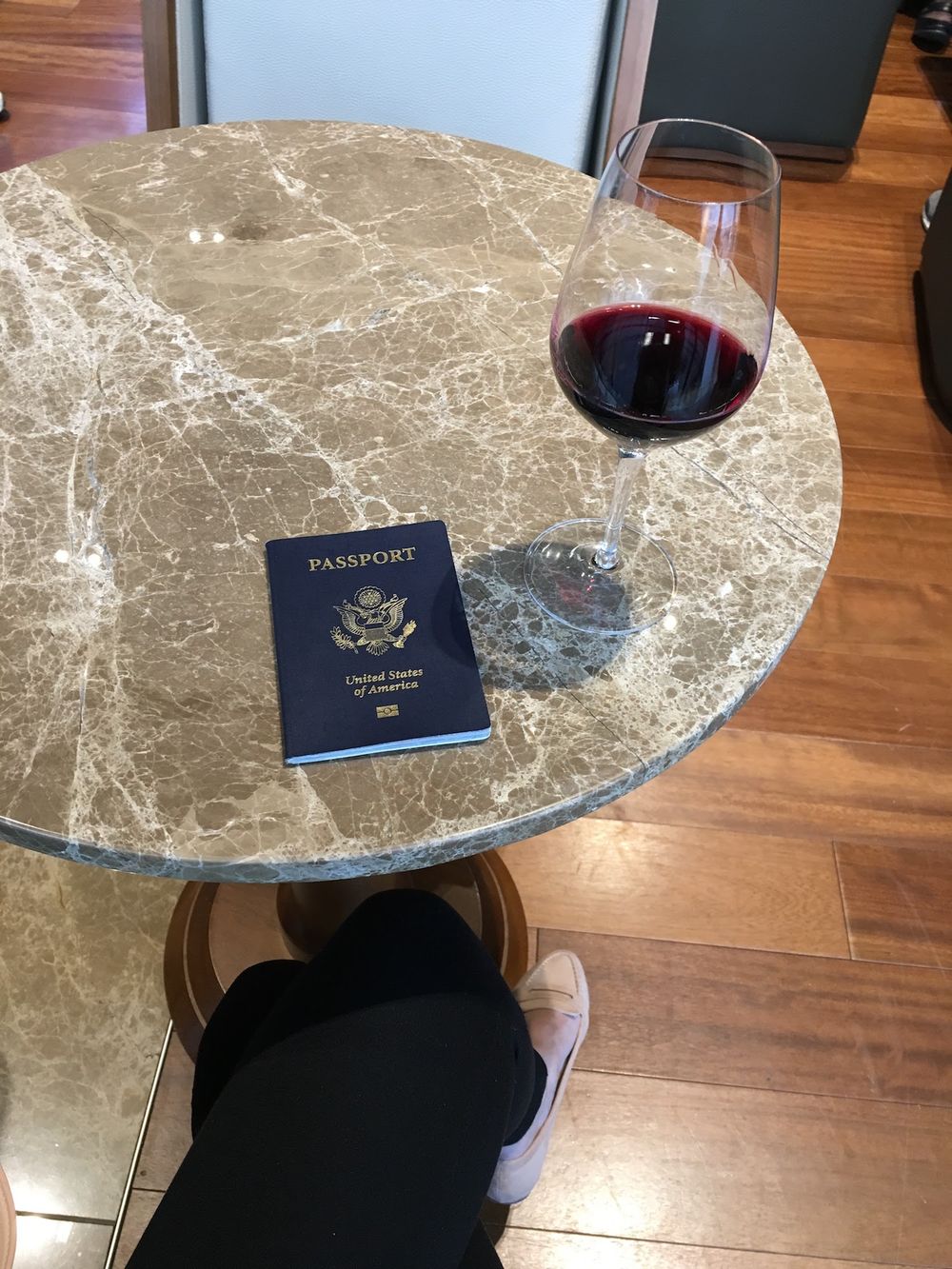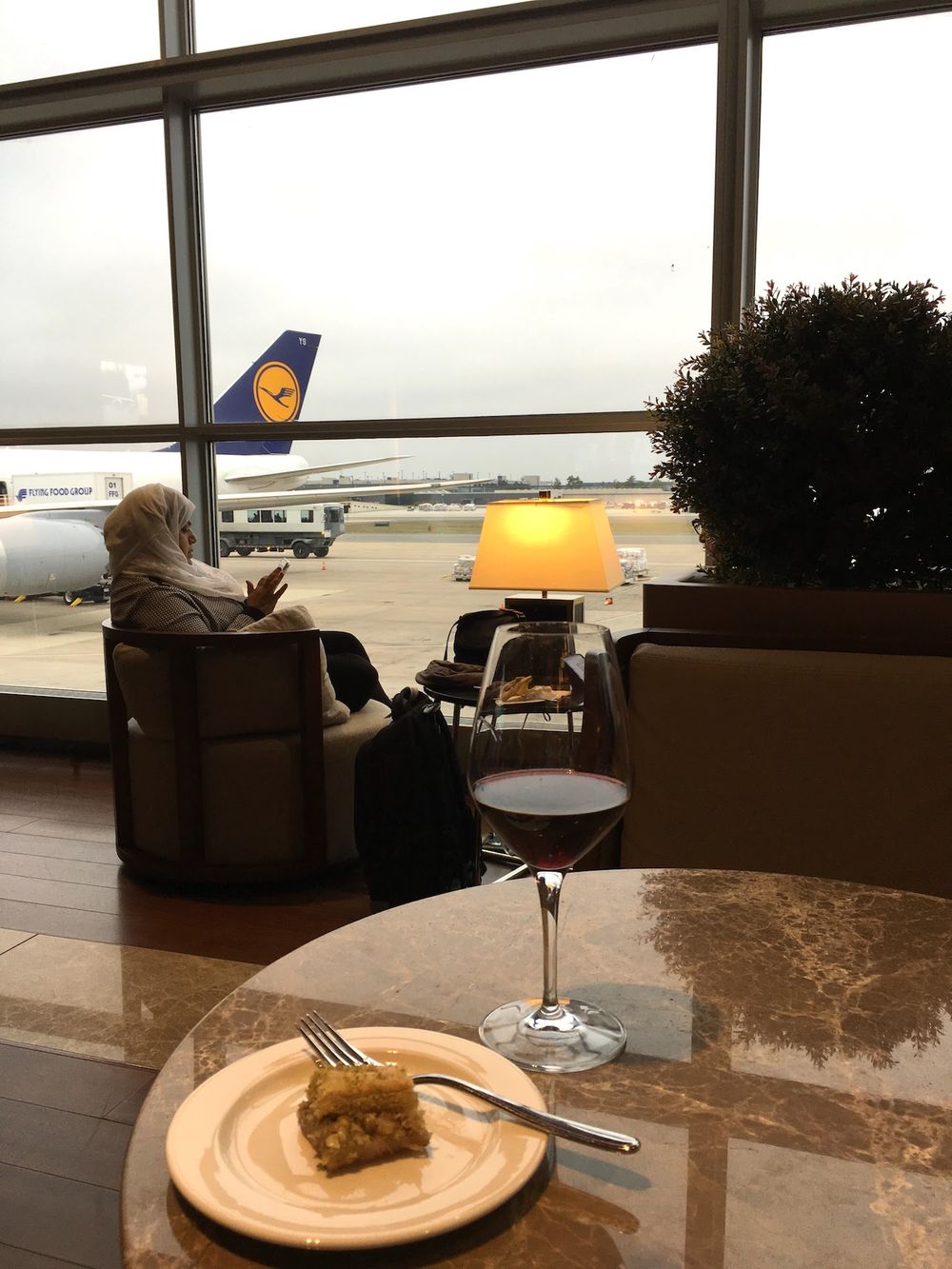 Hartsfield-Jackson Airport, Atlanta – Club at ATL : 5/5 stars
I'd say this is my favorite lounge and I'm super comfortable here! Although it gets busy, this lounge is expansive enough, and always has a tasty selection of food and snacks available. I've been here about 5 or so times during various layovers. I've never been to Atlanta actually but I pass through their airport all the time! They have a premium coffee machine, and all the fancy newspapers and magazines you could want to read! There's multiple bars where a bartender will actually make a mixed drink for you, or just pour you a glass of wine. Despite the crowds, I'm usually available to get a solid working session in while visiting this lounge. Thumbs up for the Club at ATL.
Hartsfield-Jackson Airport, Atlanta – Minute Suites : 4/5 stars
I used the Minute Suites after an overnight flight to Atlanta, where I had a layover. I arrived around 5:30 in the morning, but when I went to check in, they said a room would not be available for another hour and a half. So I came back at that time, and slept for 30 minutes (They only give you about 45 minutes in the room), which was nice, but obviously would have been nicer if the room was available when I needed it.
The room itself was quite small, as expected, with no windows. There was a small desk and chair, a solid wifi connection, and a couch which you could make into a bed. I didn't want to waste the short time I had in the space with making the bed, so I ended up sleeping on the couch itself, with my feet hanging off the edge. I plugged my phone into the electrical outlets and set an alarm to wake myself in 30 minutes.
I wouldn't use the Minute Suites for anything other than sleeping, as for me it would be quite depressing to just work inside a windowless room, but the room is there and can be used accordingly!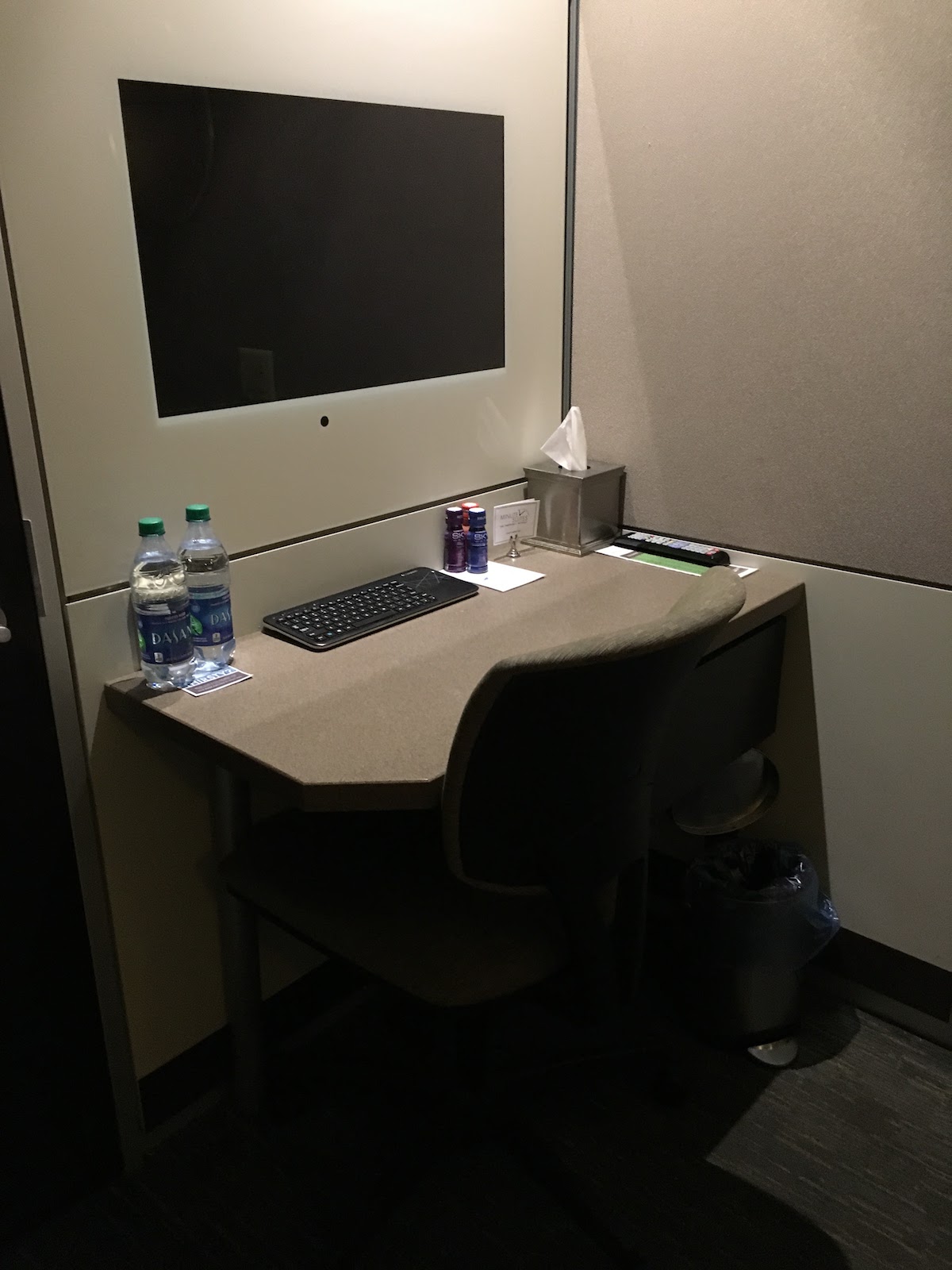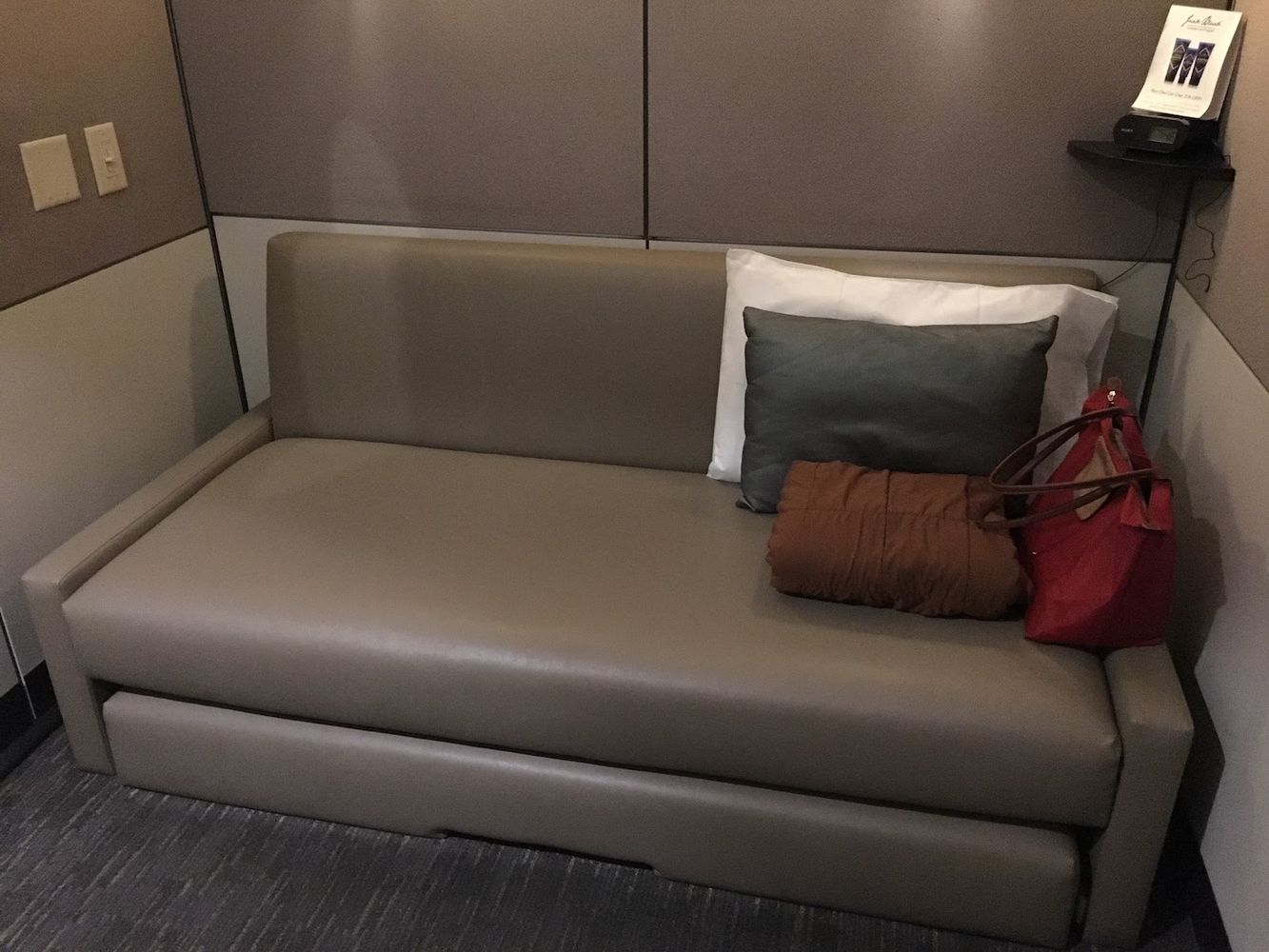 Charles de Gaulle Airport, Paris : Yotel – 3/5 stars
In Paris, Priority Pass offers access to the Yotel lobby – a hotel within the Charles De Gaulle airport. Here you don't get as much as you typically do in the larger airport lounges, but it's still a spacious and relaxing place to have a coffee and quick snack with good wifi. (I believe you are limited to 15 euros, and the things they have are quite pricey).
JFK, New York : Korean Airlines (KAL) Lounge – 2/5 stars
This is the lounge I sadly use the most often nowadays, as it's the only lounge available in Terminal 1, which is where my Air France flights depart from. It's a shame that Air France only offers Priority Pass members access to their lounge (right next door!) at JFK during the early morning hours of the day (so basically, never when you fly to France from JFK).
So I get stuck with KAL. The lounge itself is spacious and has lots of windows, but the food selection is awful. They typically serve trail mix, a few bread goods, and ramen noodles. There's a serve-yourself selection of wine, beer, and other liquors, as well as water, juice and Coke.
This place is rarely busy when I go, so that's a plus, and their wifi is solid. It's easy for me to go head-down and get work done here.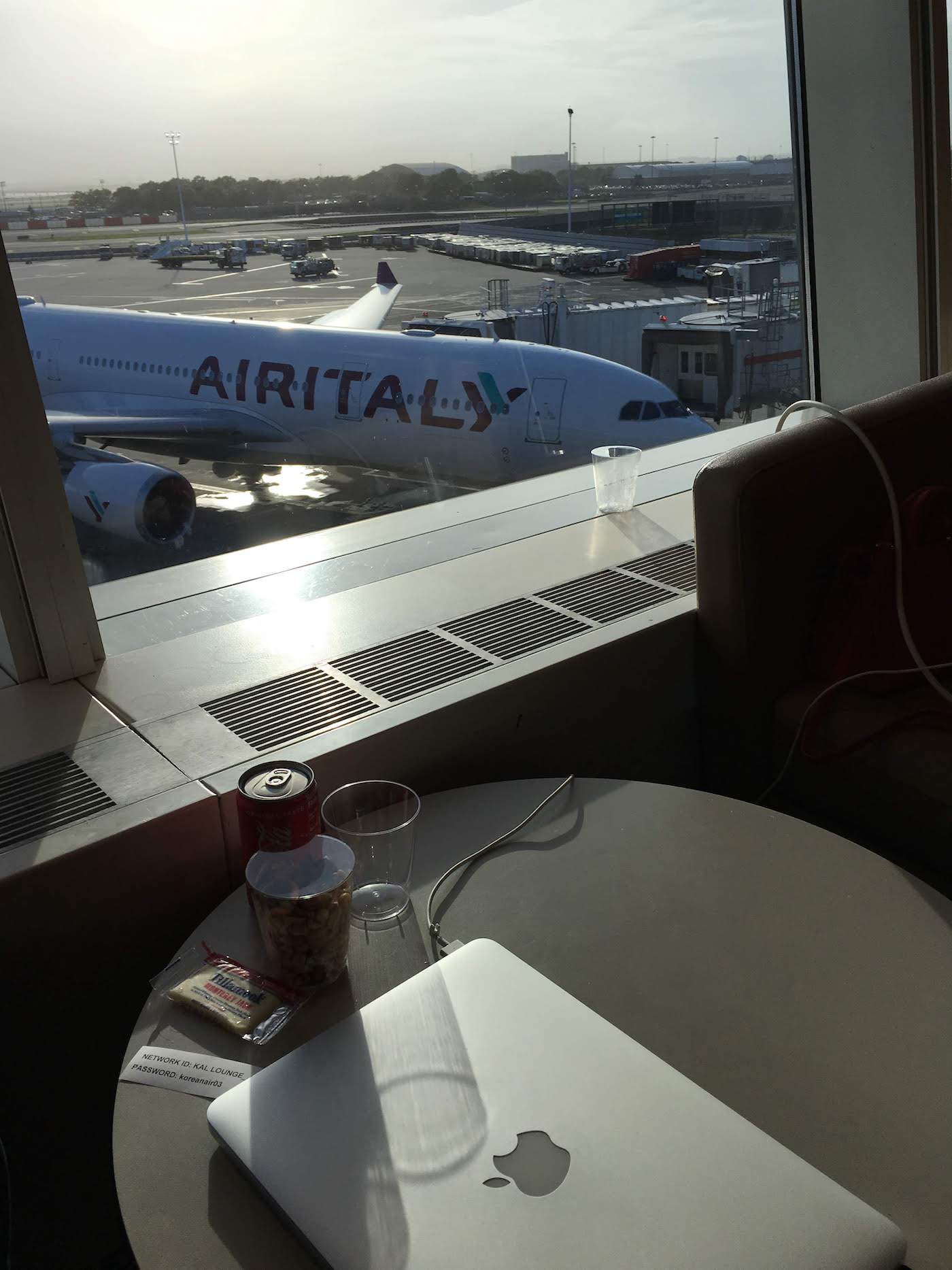 JFK, New York : Wingtips Lounge – 4/5 stars
I much prefer this lounge at JFK, though I don't always have flights departing from this terminal. That being said, sometimes I'll go out of my way to come here! I had a nice snack of sliced meats and pasta salad here that I very much enjoyed last time I visited. They also have massive chairs which block out your side views and give you two side tables on the armrests, making it easy to get work done while enjoying the view. These chairs tend to go fast though, so snag one when you see it!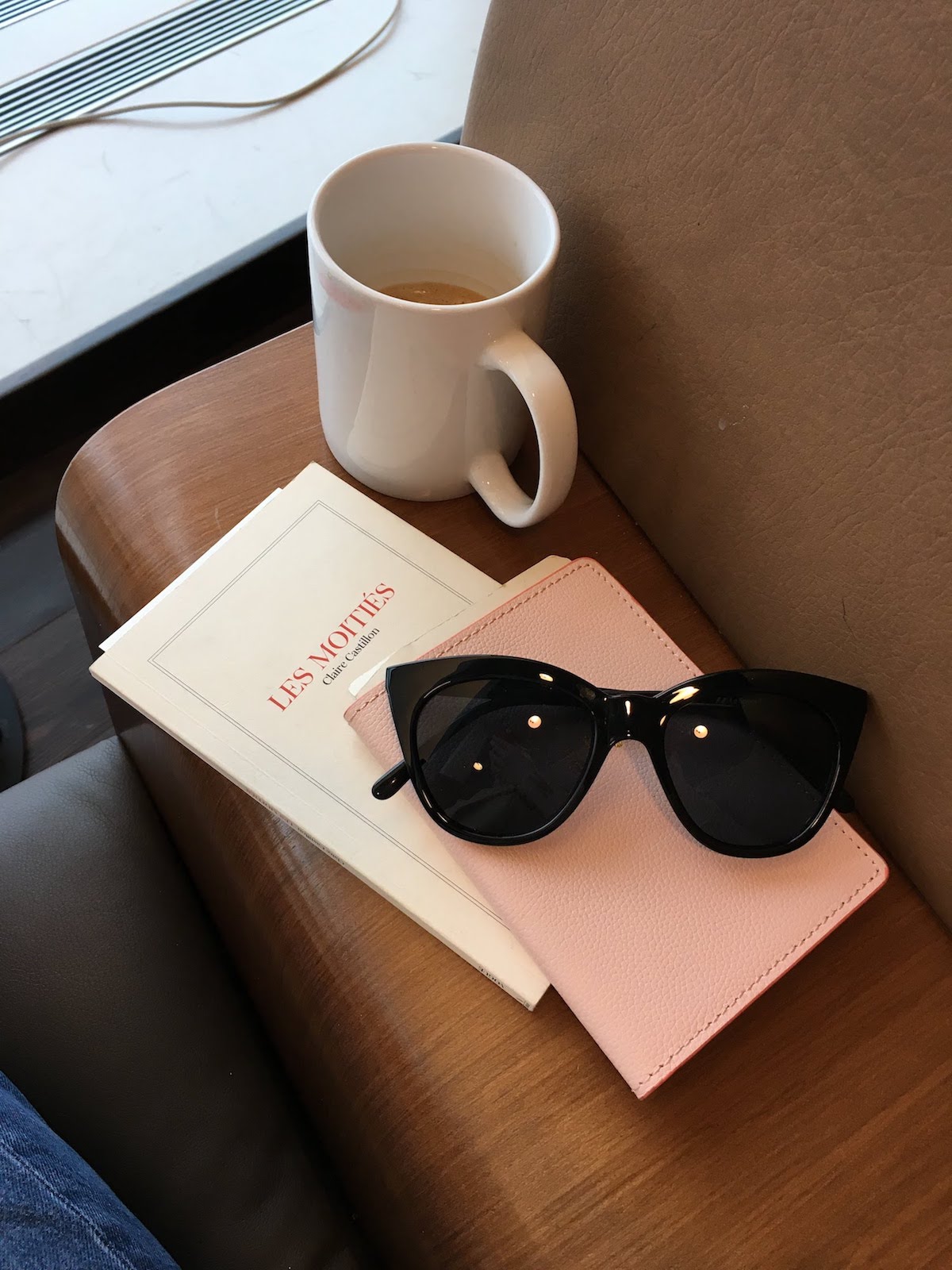 Las Vegas – 2/5 stars
Probably the worst lounge I've been to. This place was small, and had nothing but bananas, apples, chips and ramen – yes, ramen noodles – to choose from for food! Luckily I don't pass through Vegas often.
---
Using Priority Pass is quite easy as they have an app where you can see which lounges are available in your terminal. Upon arrival, you can usually show them your digital card (on the app) as well as your boarding pass and they let you in within a few minutes. If the lounge doesn't accept the digital card through the app (most do, but some don't), then you should carry the physical membership card with you just in case, to show them!
Now, is Priority Pass "worth it"? I'm not sure I'd pay the $500 price tag for access to these lounges, but I definitely love having them available to me through Chase.
I think if you're a frequent business traveler, then they're absolutely worth it to have a space available to work (I've never been turned away due to crowding by a lounge, though that is a risk), but if you're a leisure traveler, then you may need to think twice depending on your travel budget. In any case, it's great to have free access to the lounges through Chase, so you could always sign up for that card if you're in the market for a new credit card.
Happy travels!