Some cities have certain colors that define them. For Madrid, orange and yellow are those colors. You can see them absolutely everywhere! I snapped a photo each time I saw a beautiful street sign or building façade that caught my eye. During my week-long stay in the Spanish capital, this happened a lot, especially in the central district, Sol.
In the old town Madrid, the street signs are more than just letters written on a plaque, they are created with miniature drawings accompanying the words, sometimes depicting the place or person after which the sign was named. The elegant black typography and colorful illustrations are then placed on white tiles attached to the building.
While the famous Gran Via is certainly a beautiful sight to see in terms of architecture, I was more excited by the colorful buildings I passed as I explored the inner city, away from the hoards of tourists. One of my favorite buildings was bright yellow with white designs covering its surface and a beautiful black wrought iron balcony lining each window. It's located at Calle de Barquillo 18 if you are ever in town!
Madrid Architecture Style
Madrid's architectural style is diverse and intriguing. It includes a blend of Medieval, Baroque, Renaissance, Neoclassical, and modern styles. Notable examples include the Royal Palace, built in the Baroque style, and the Gate of Europe towers, which represent contemporary architecture. Various other styles are visible throughout the city, including Mudéjar and Plateresque, giving Madrid a unique and varied architectural character.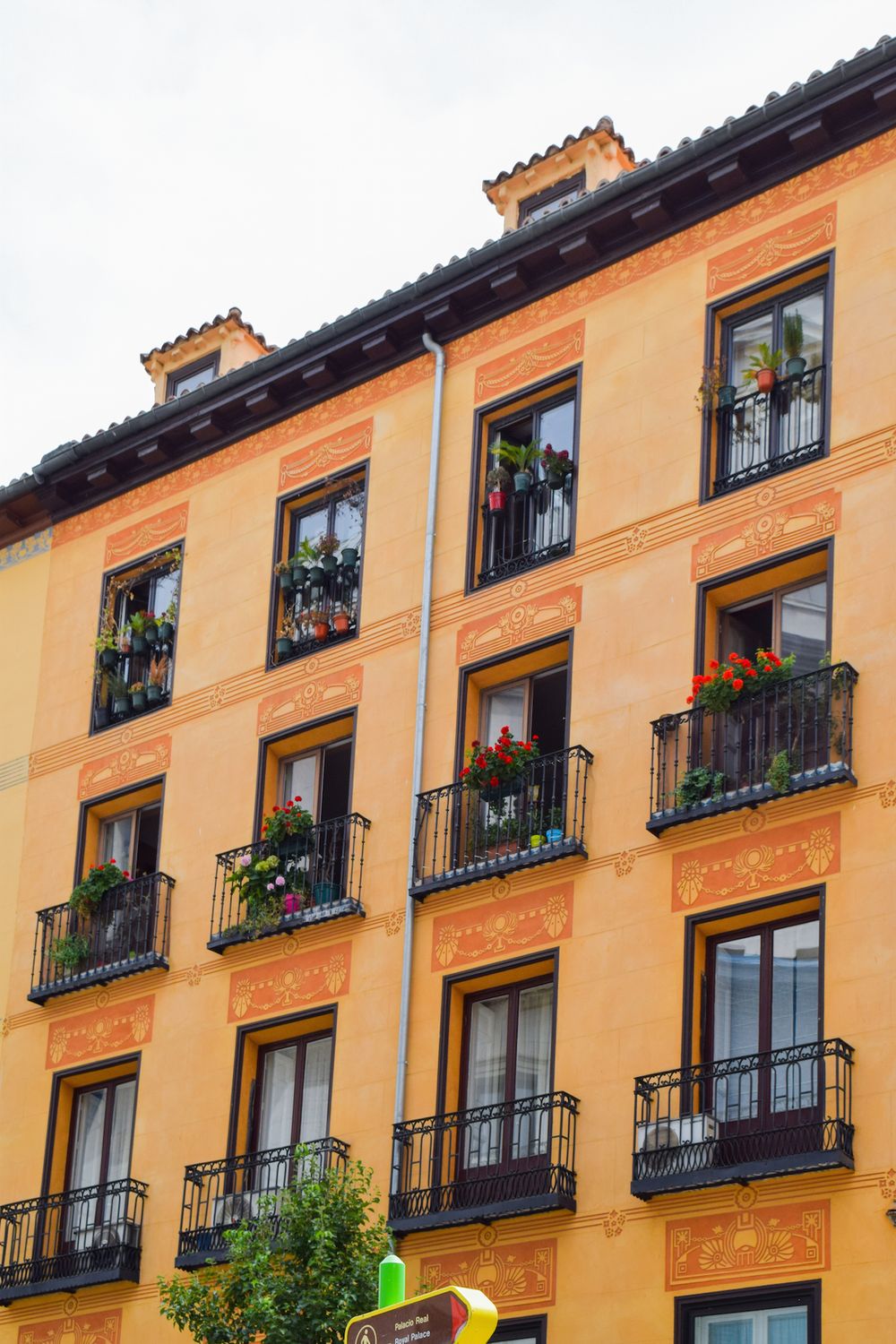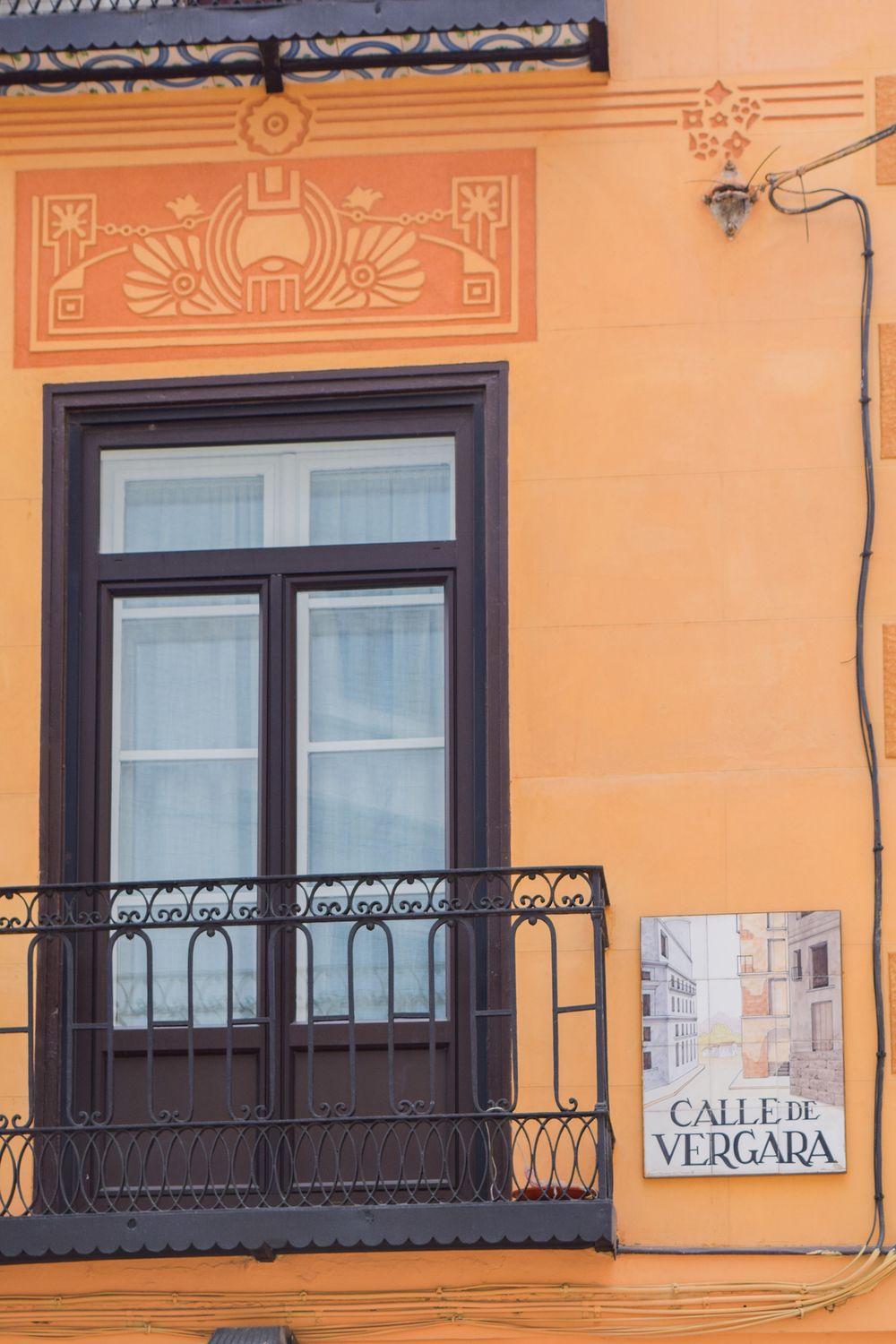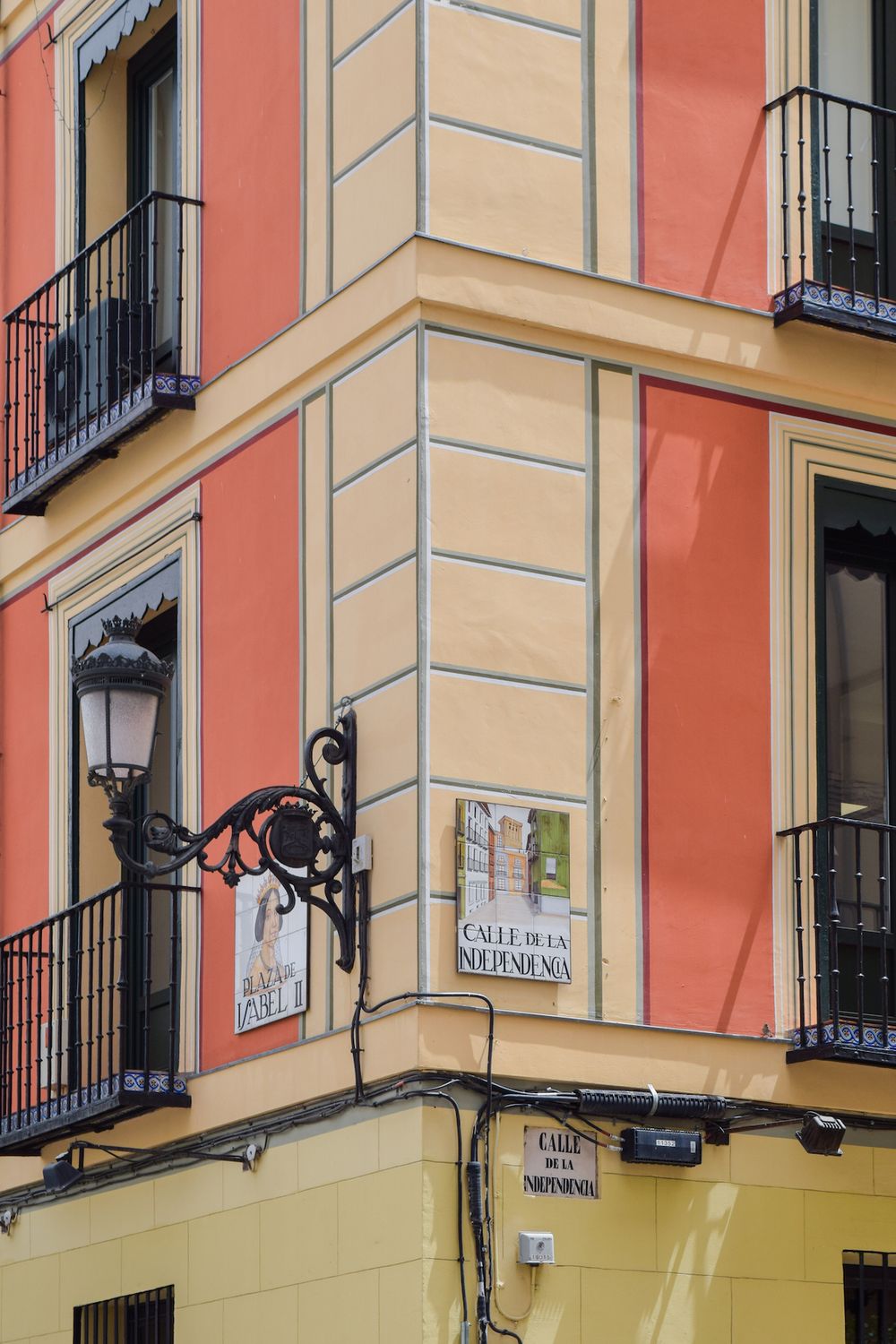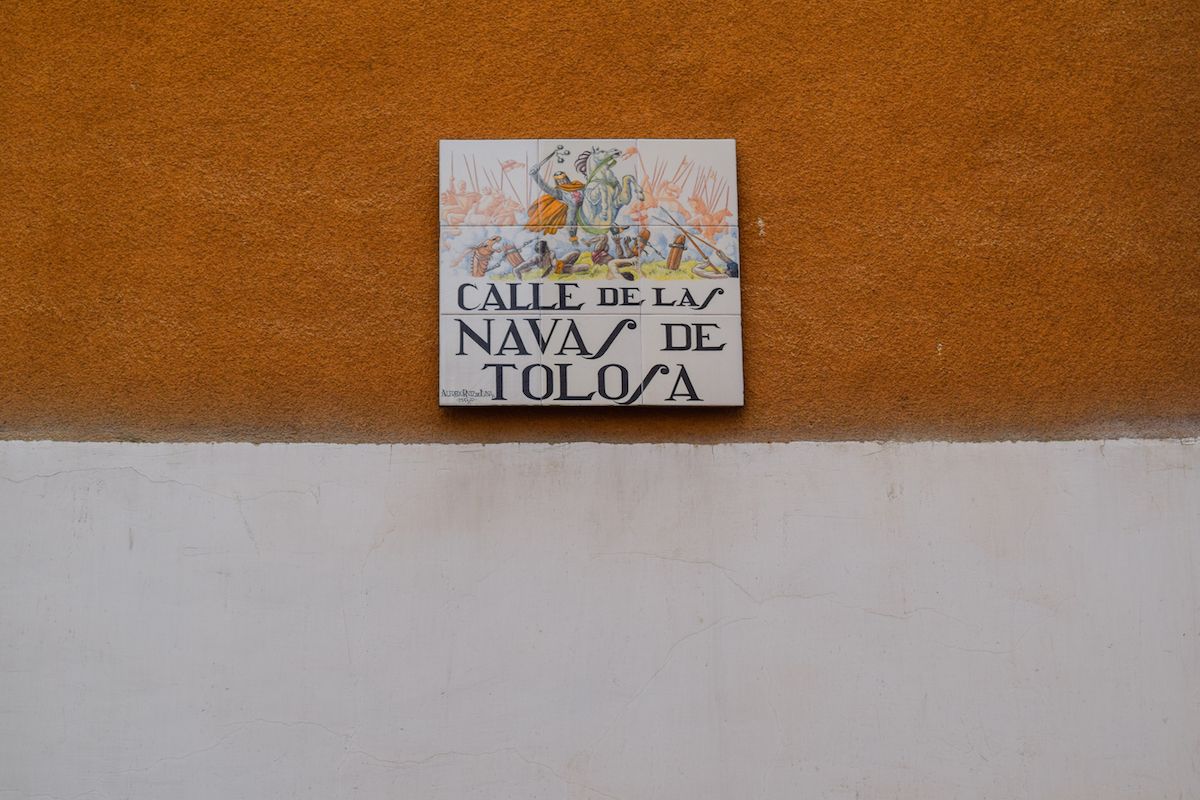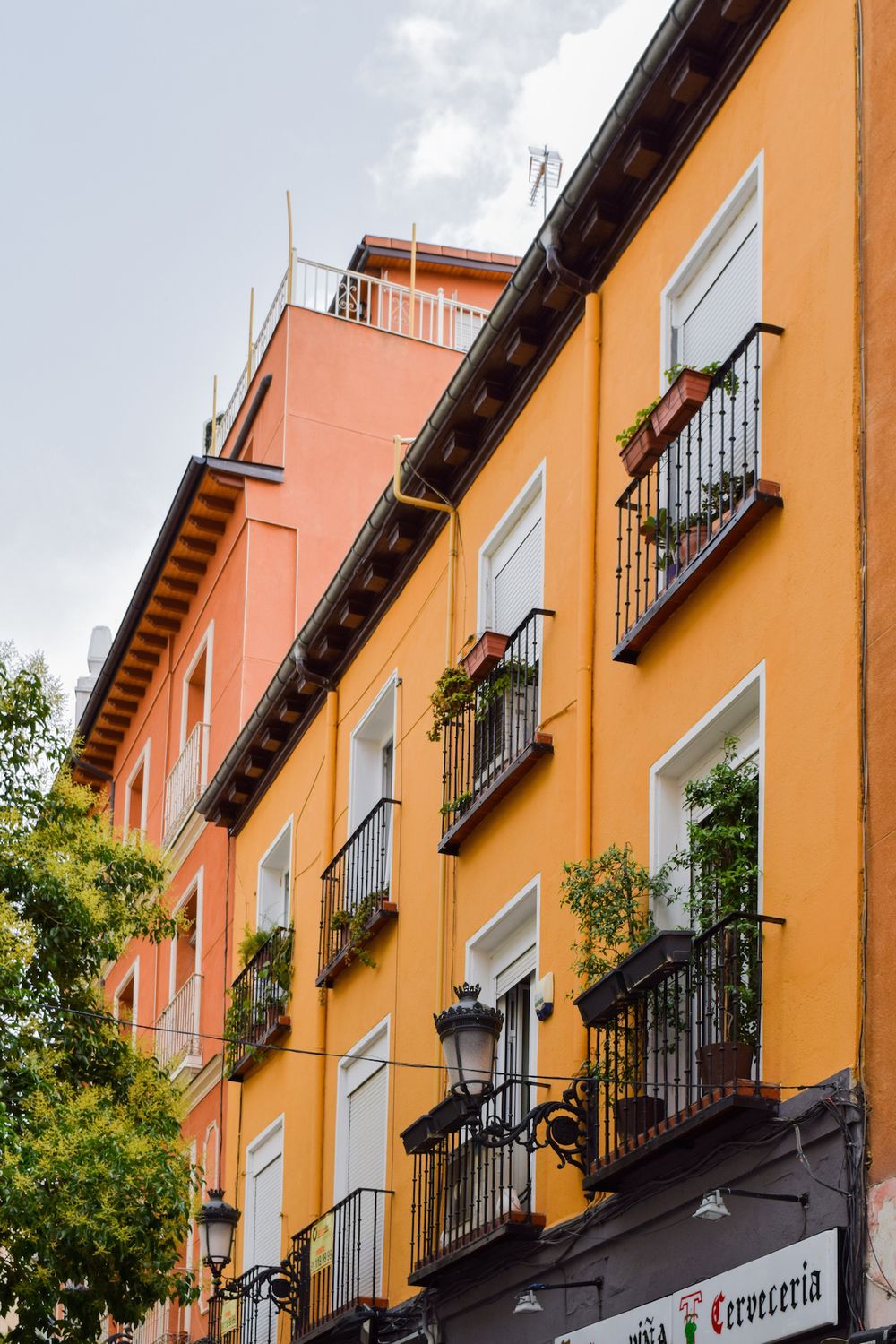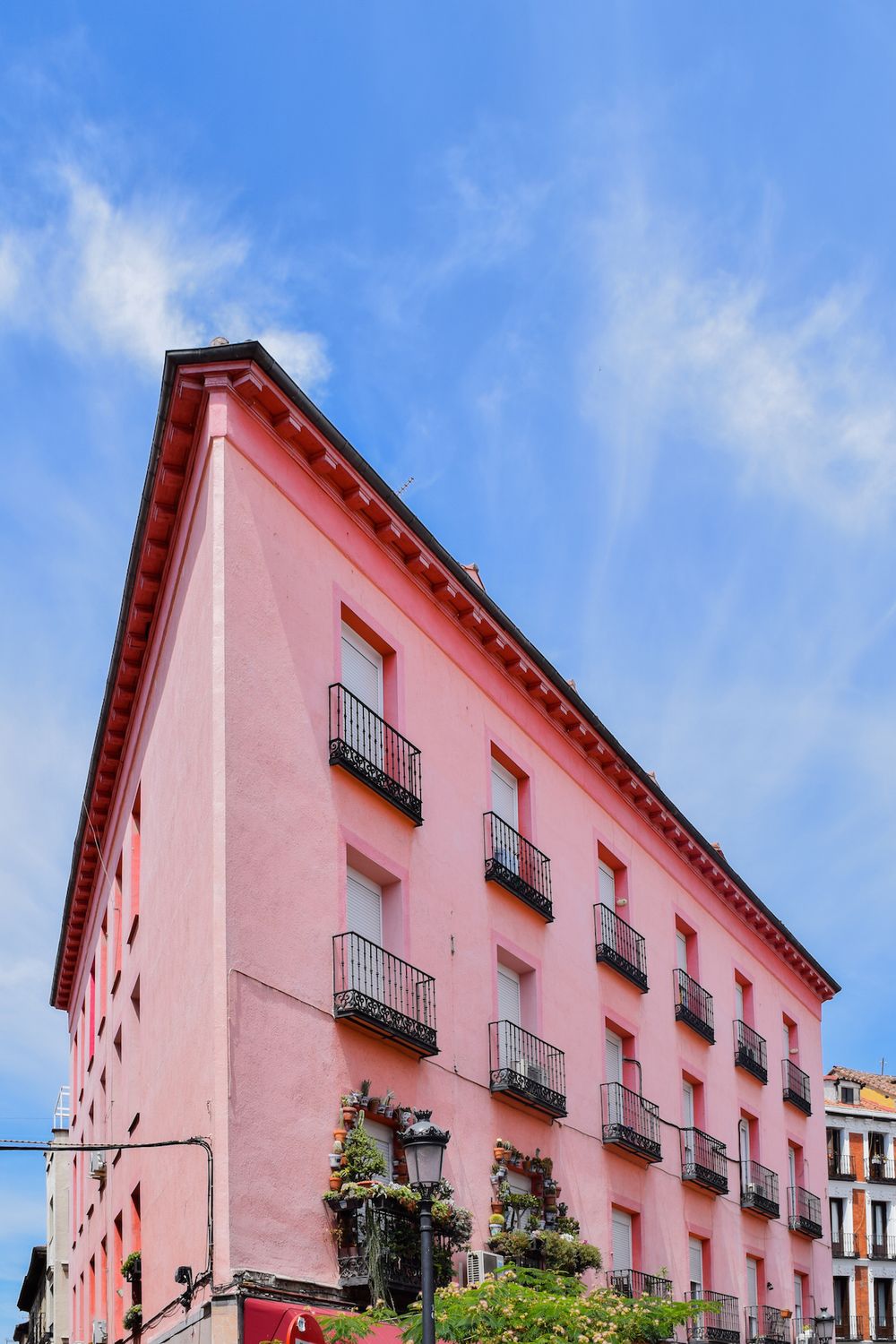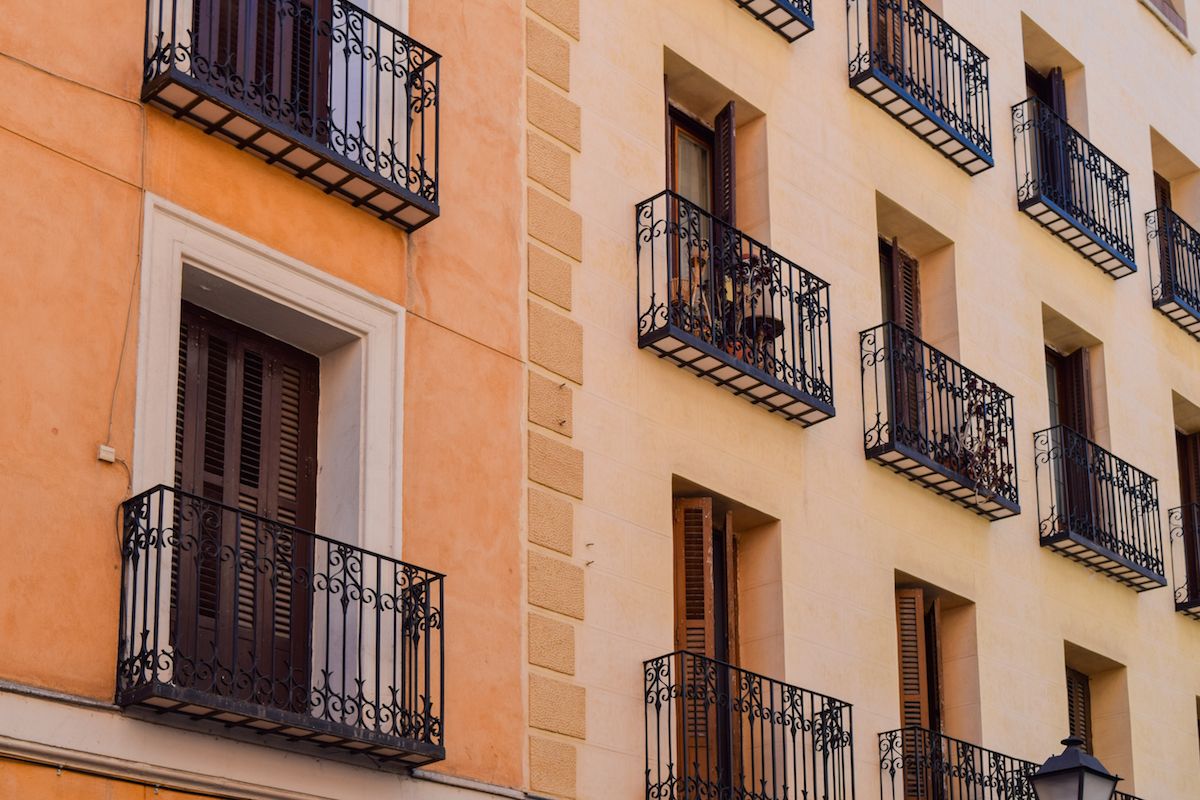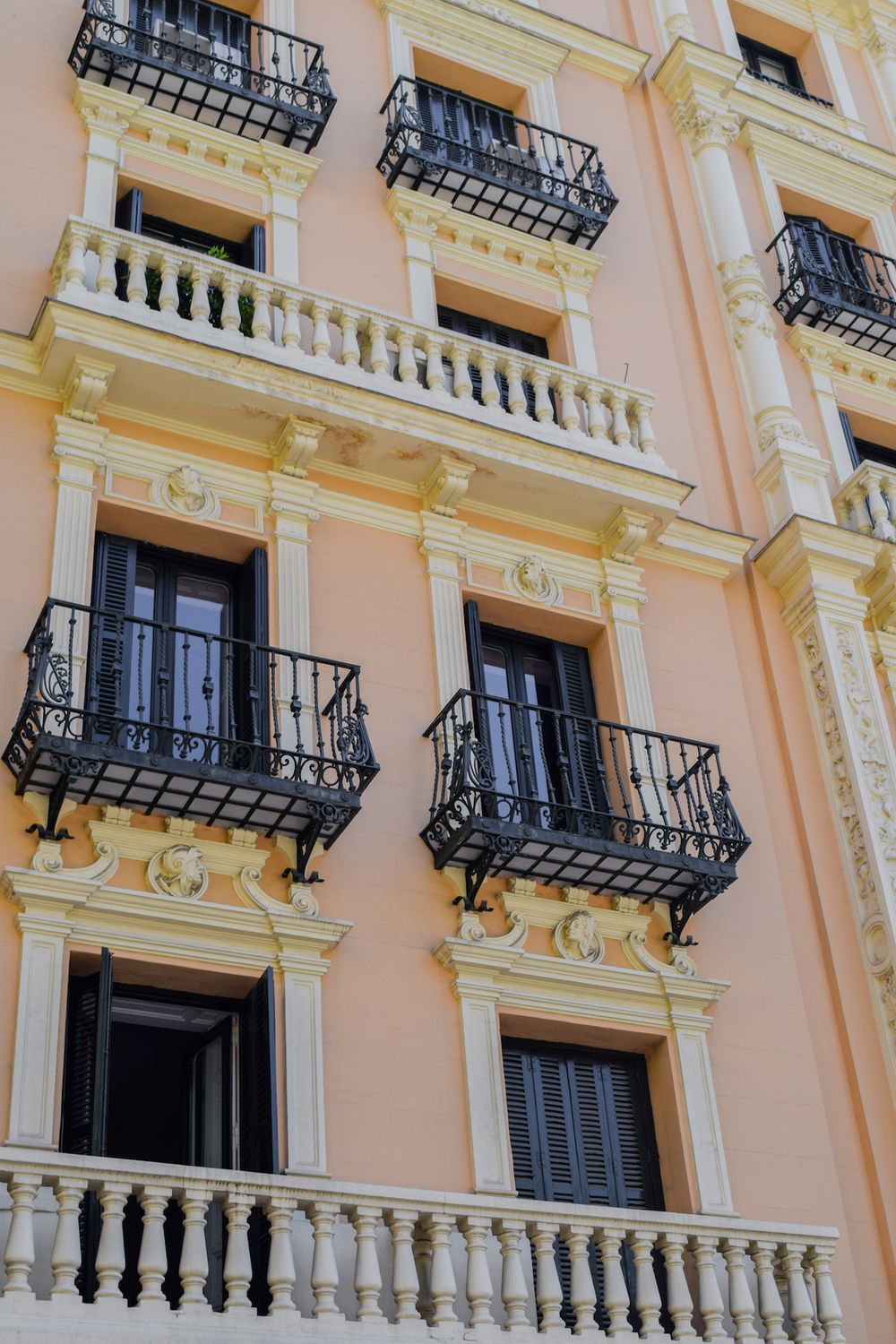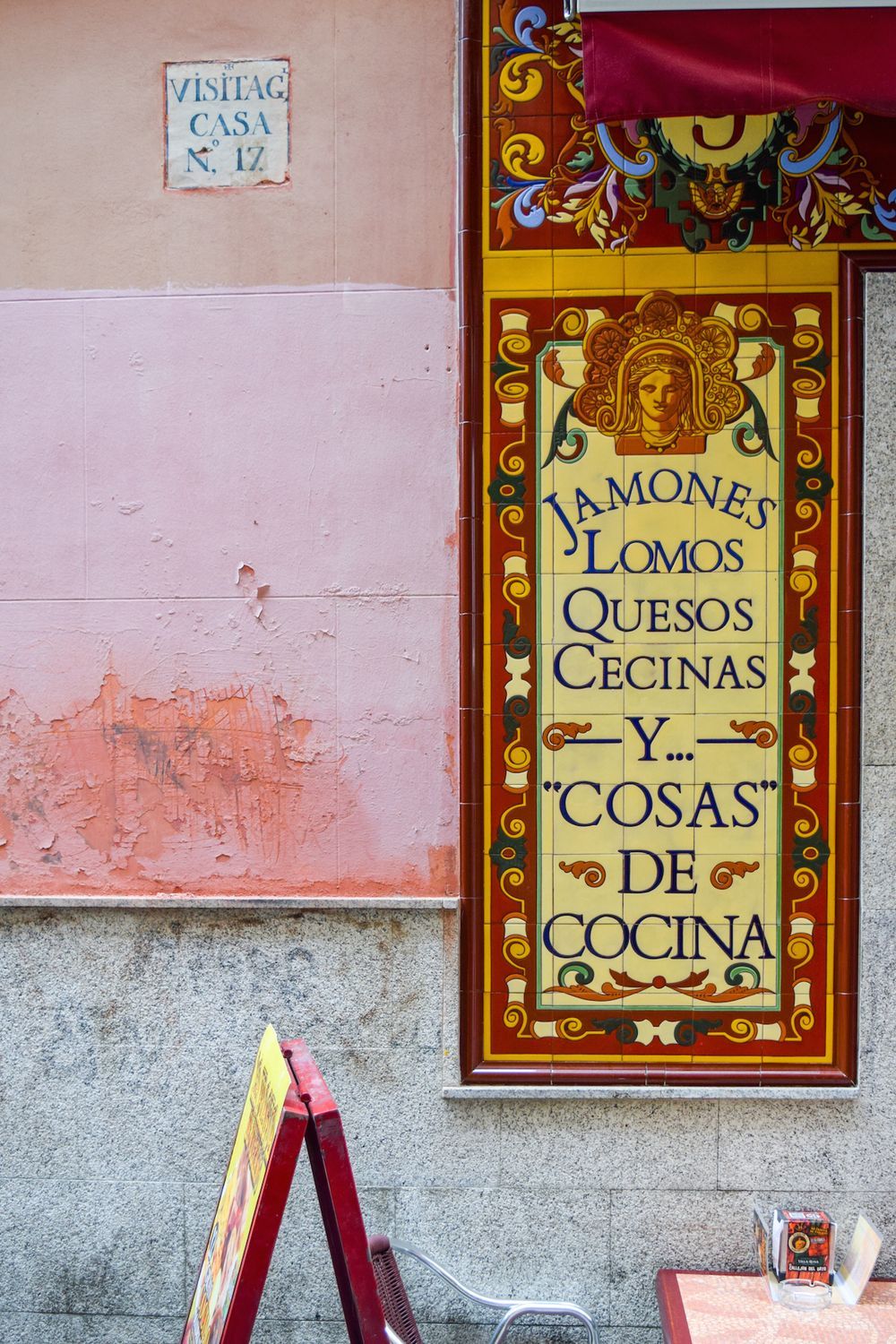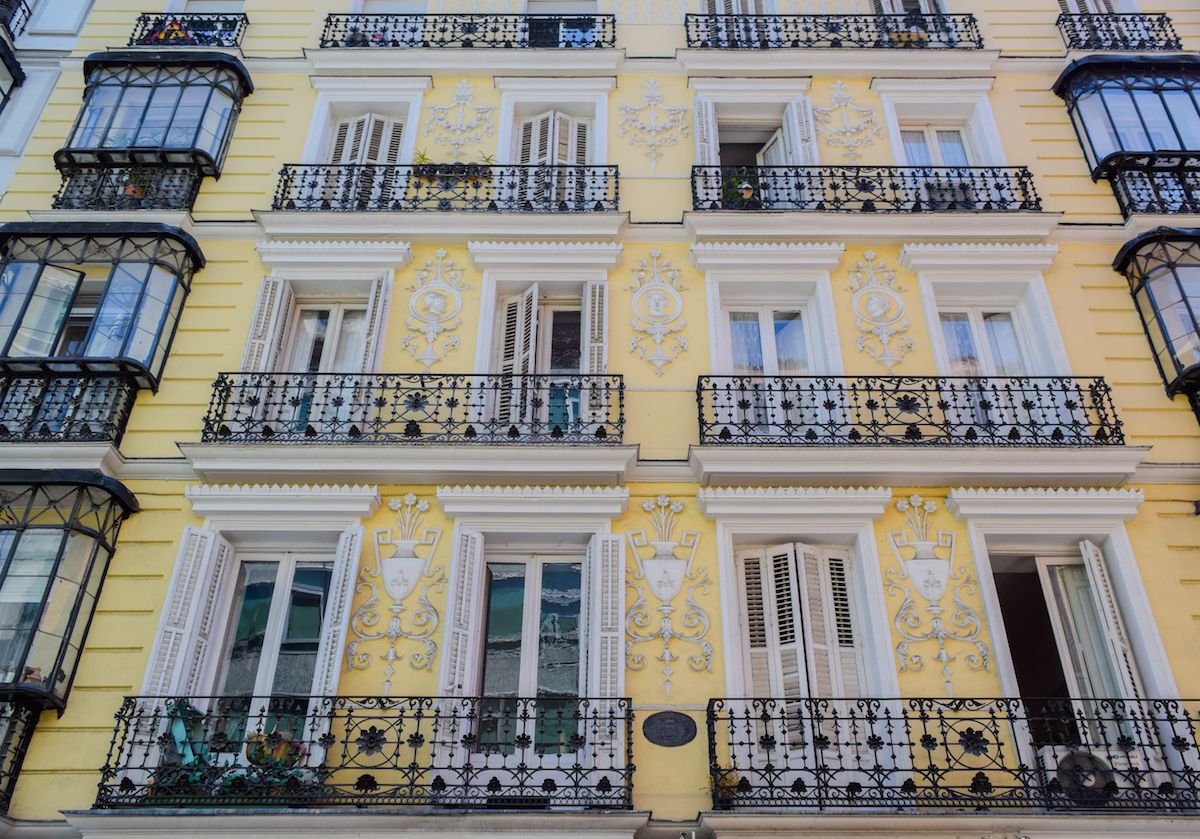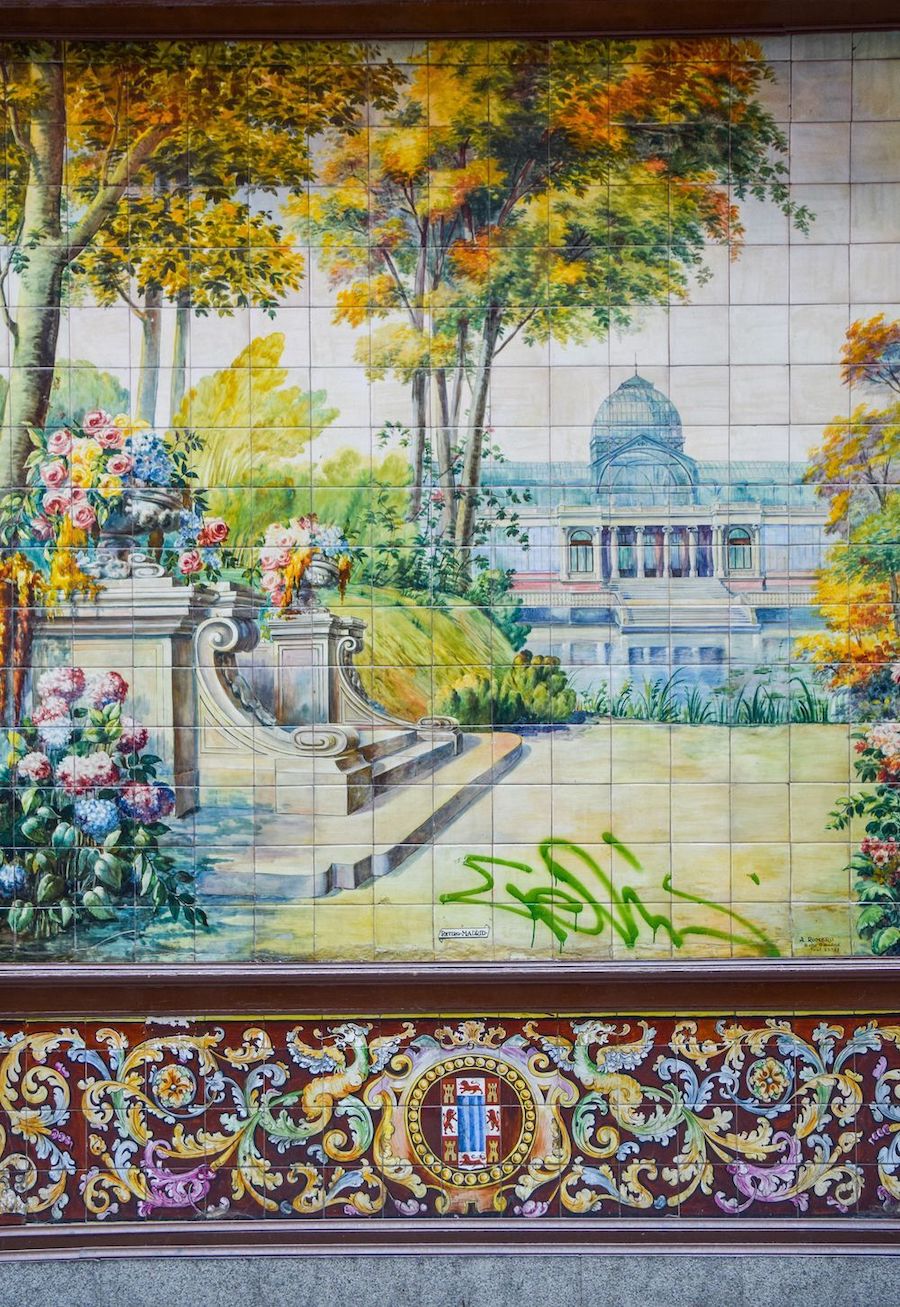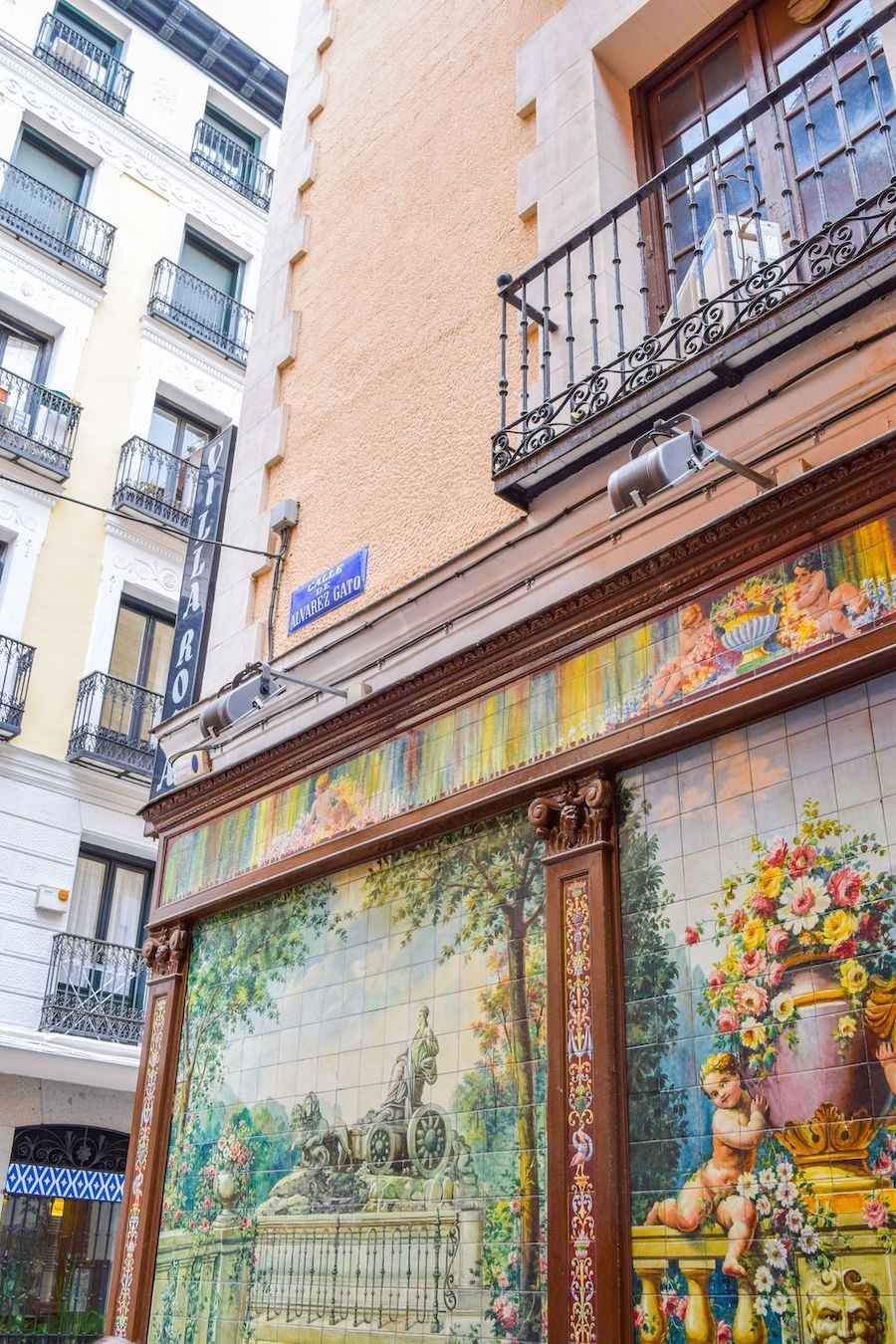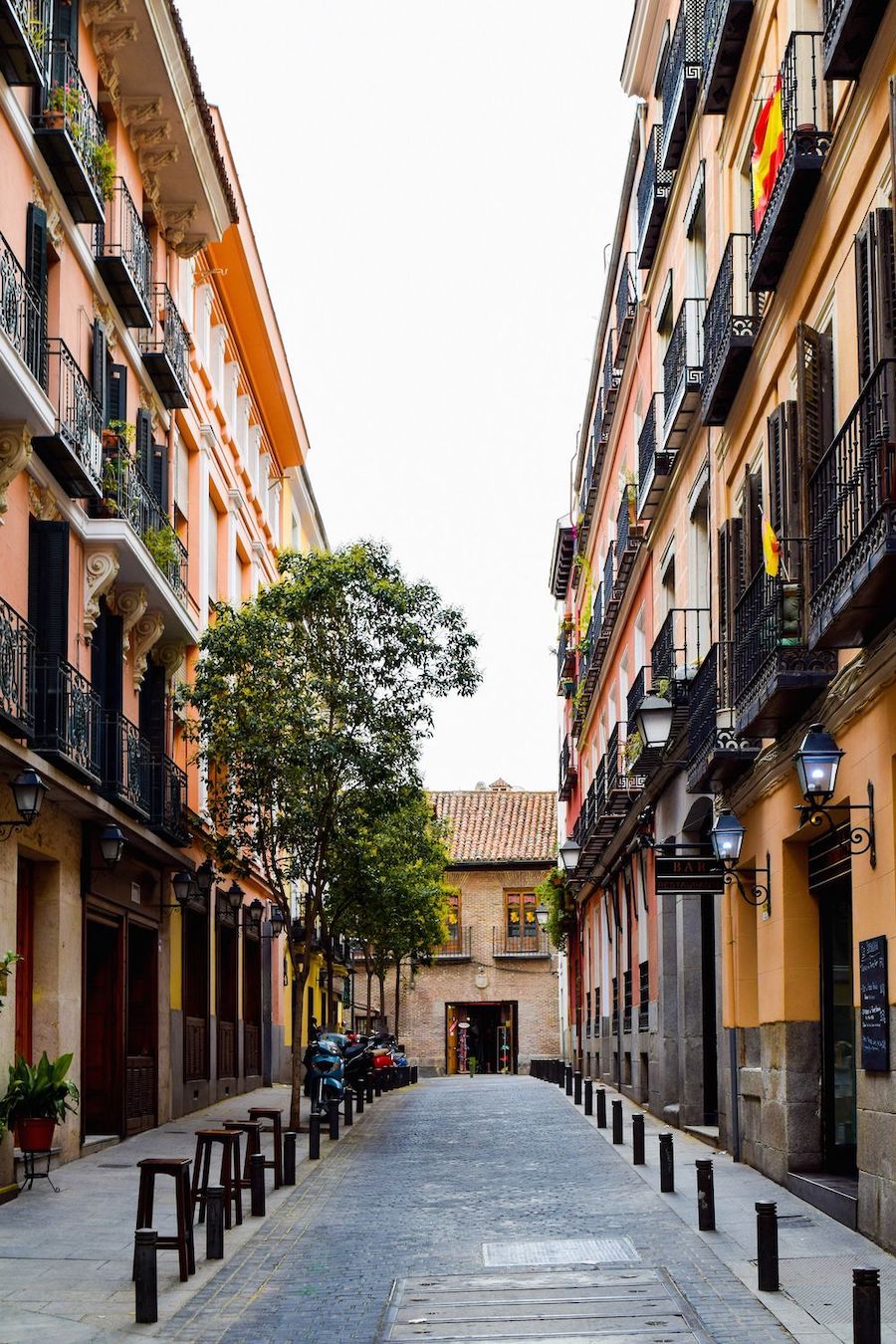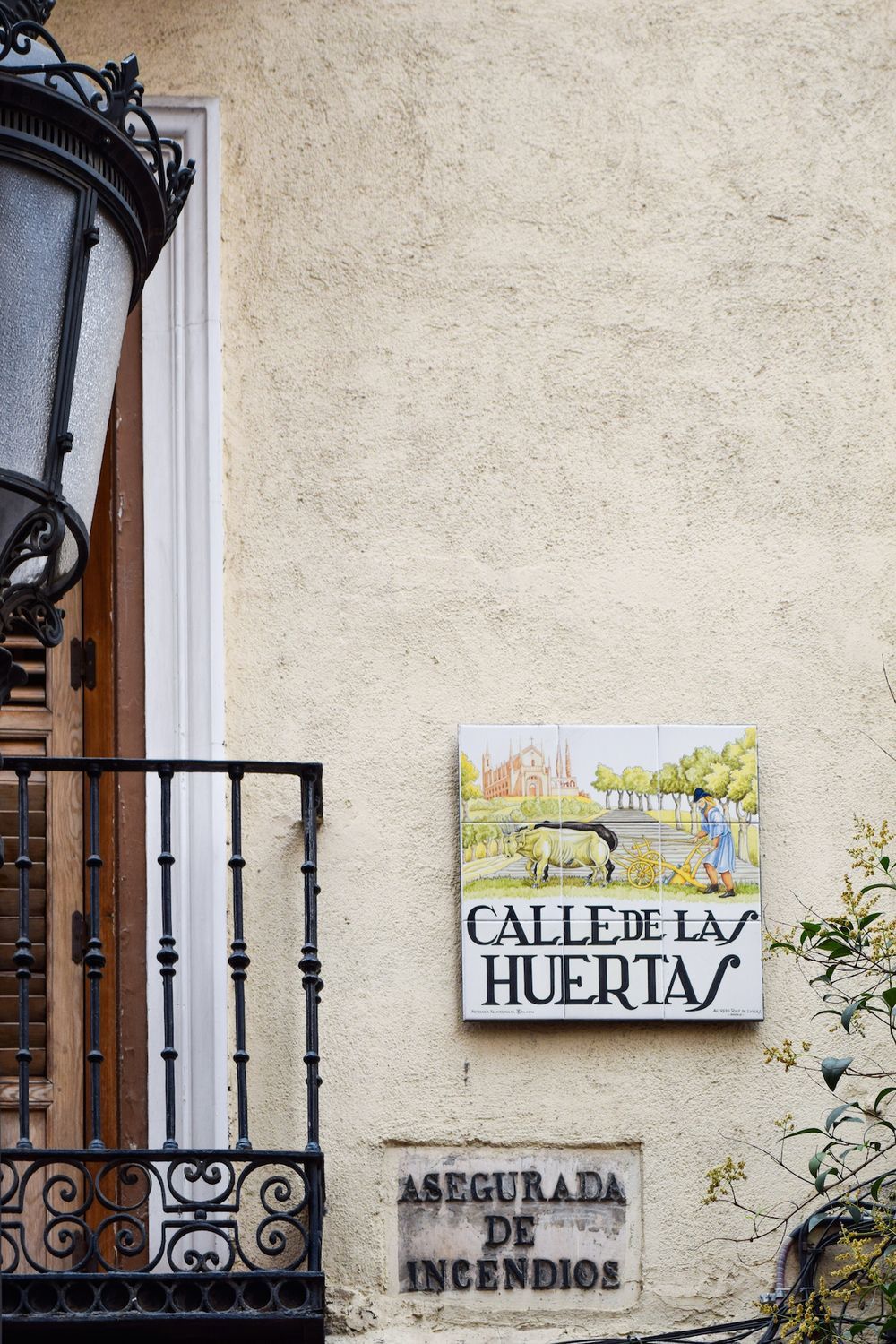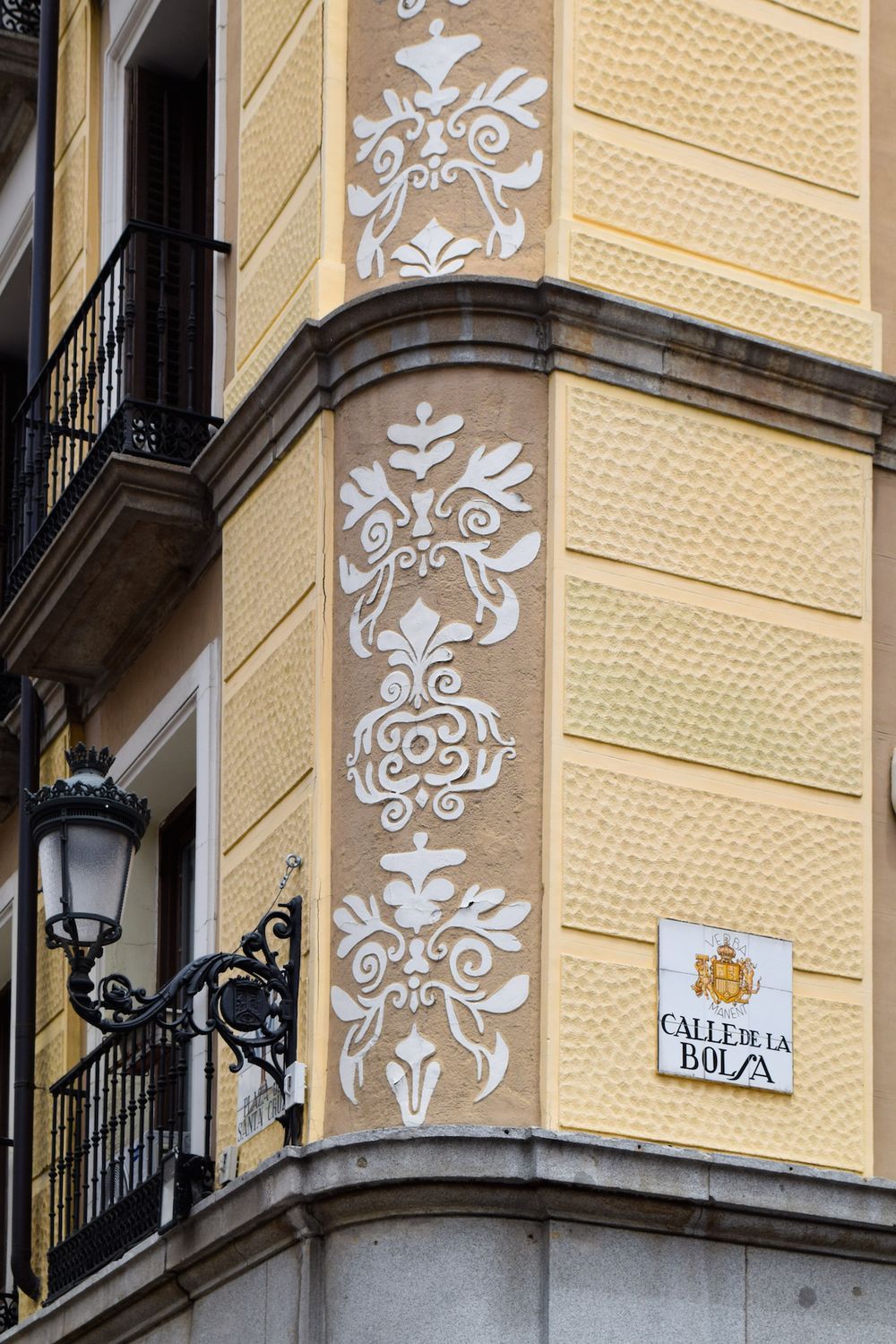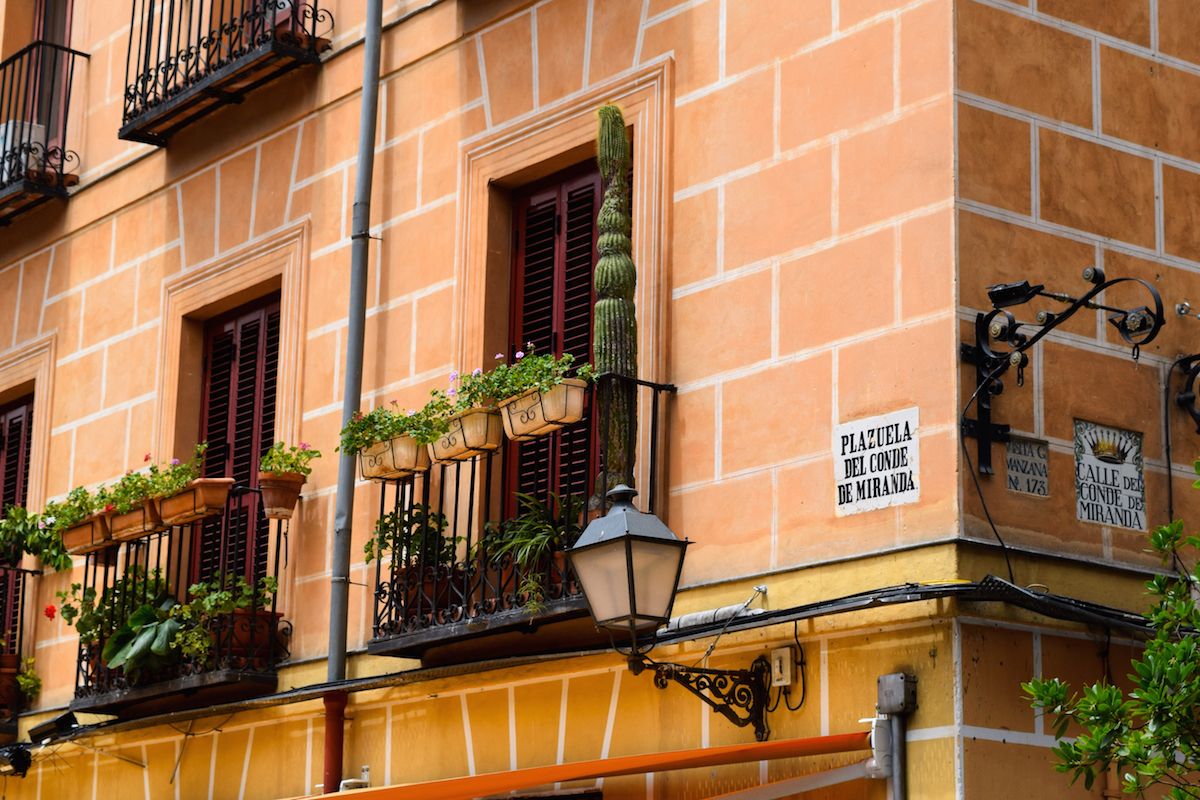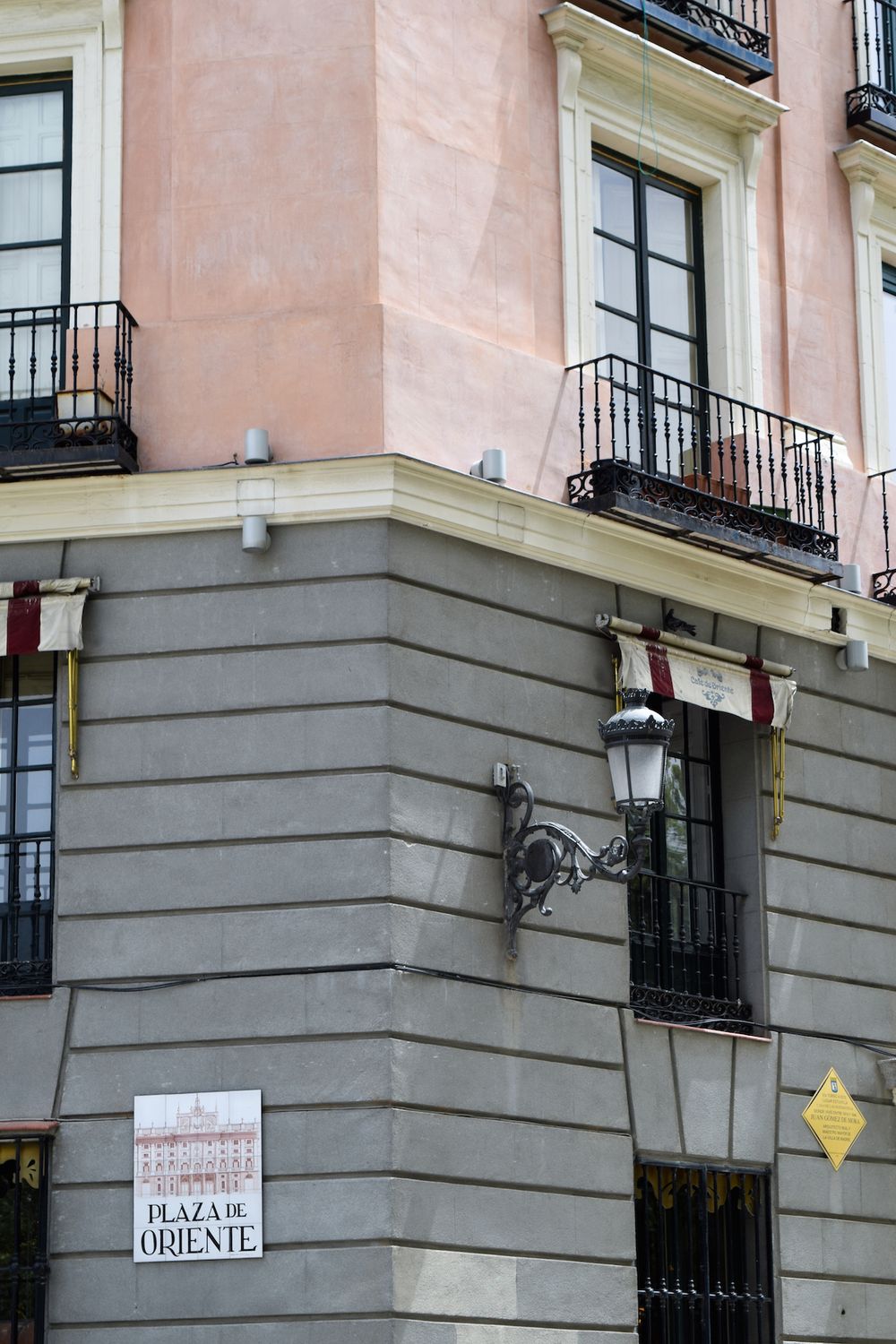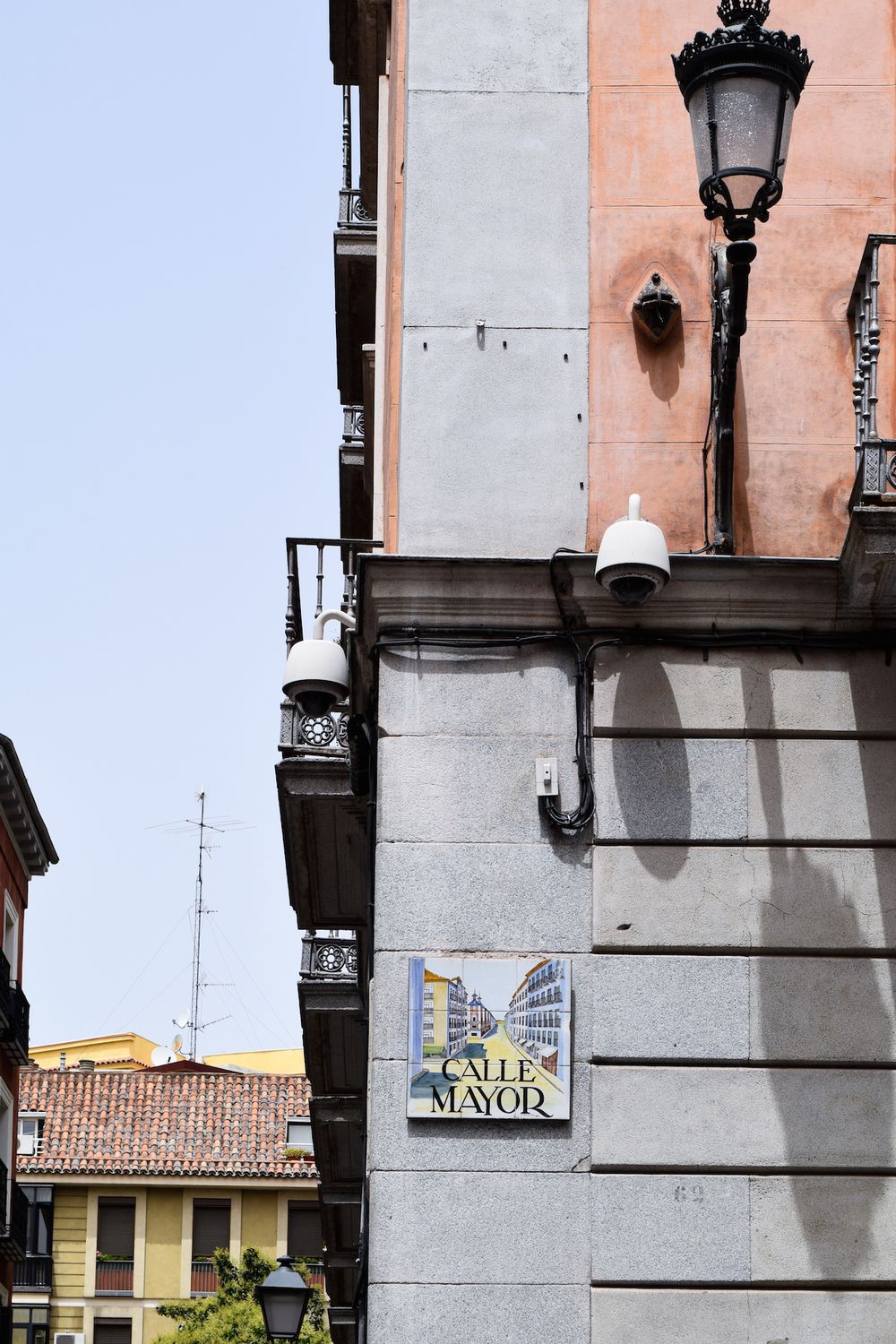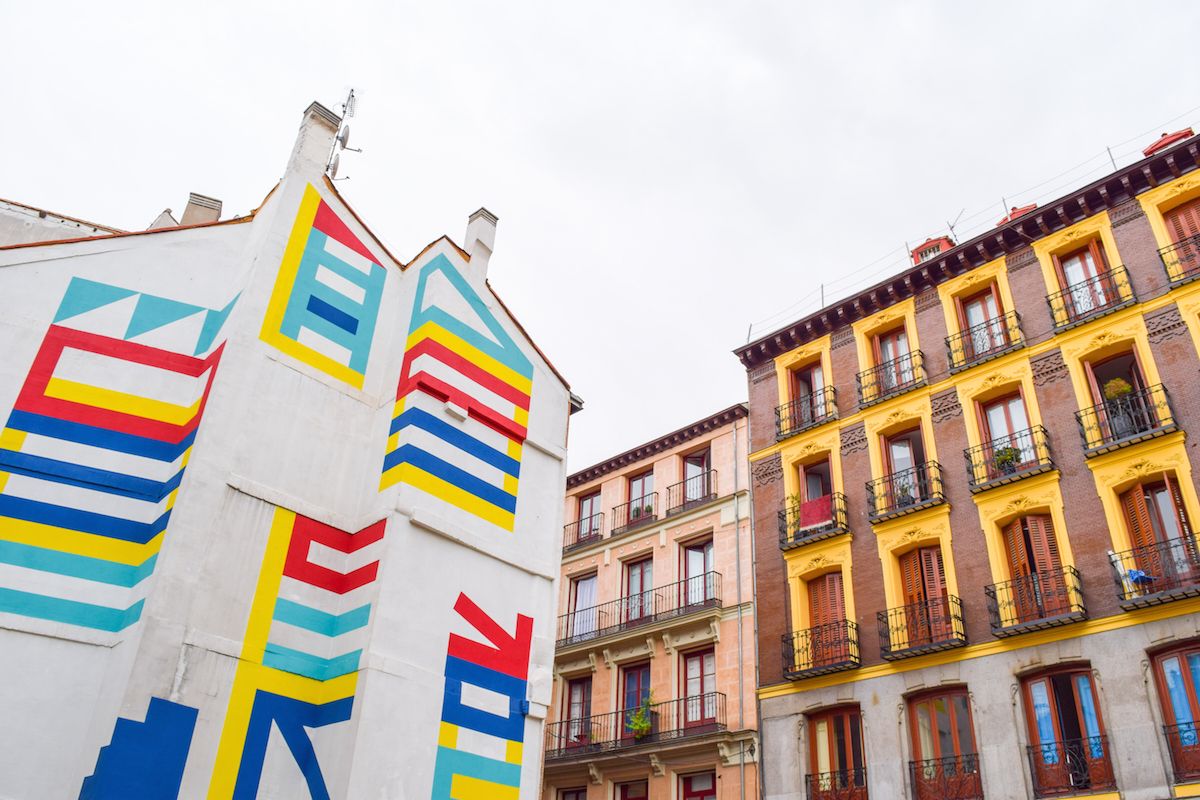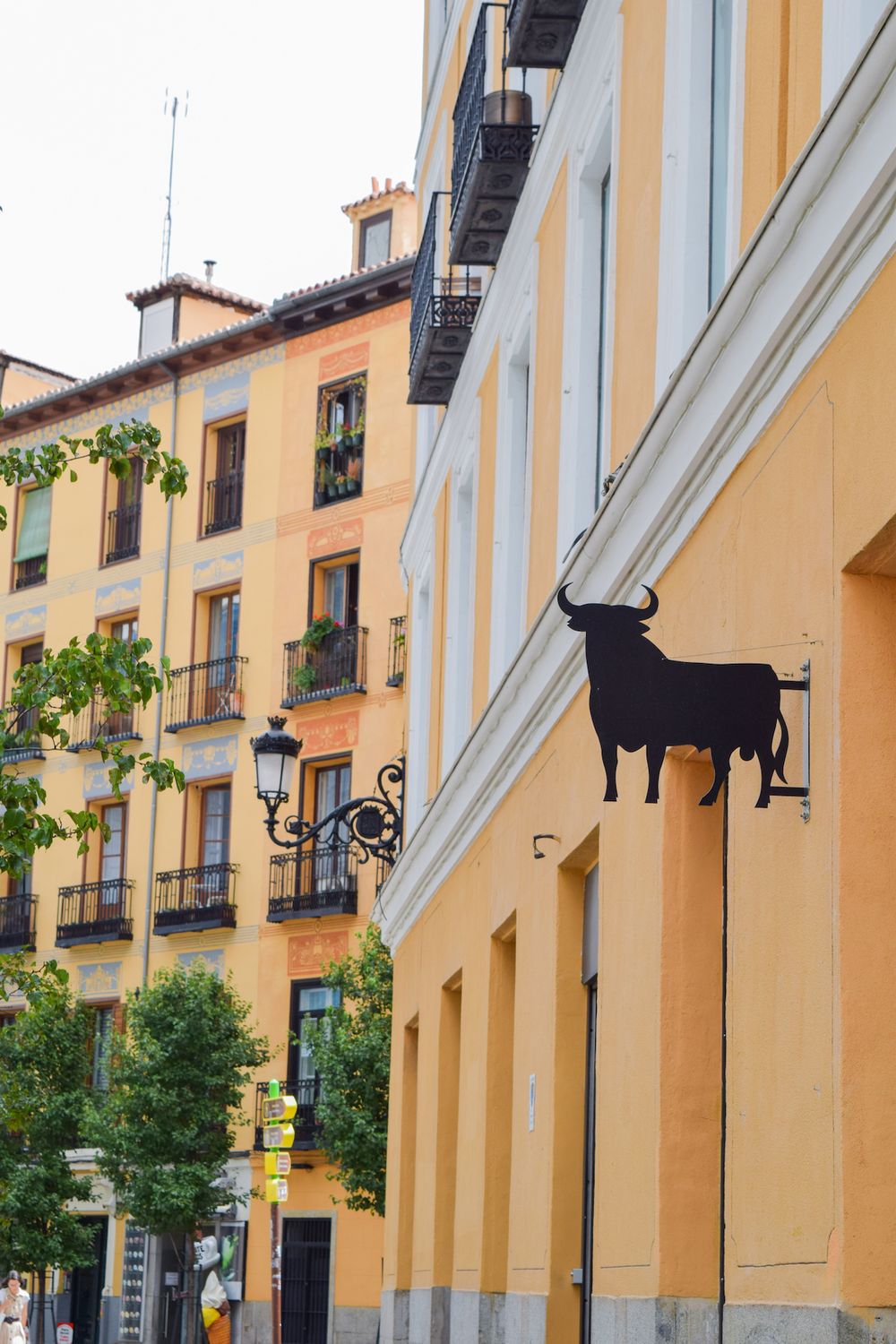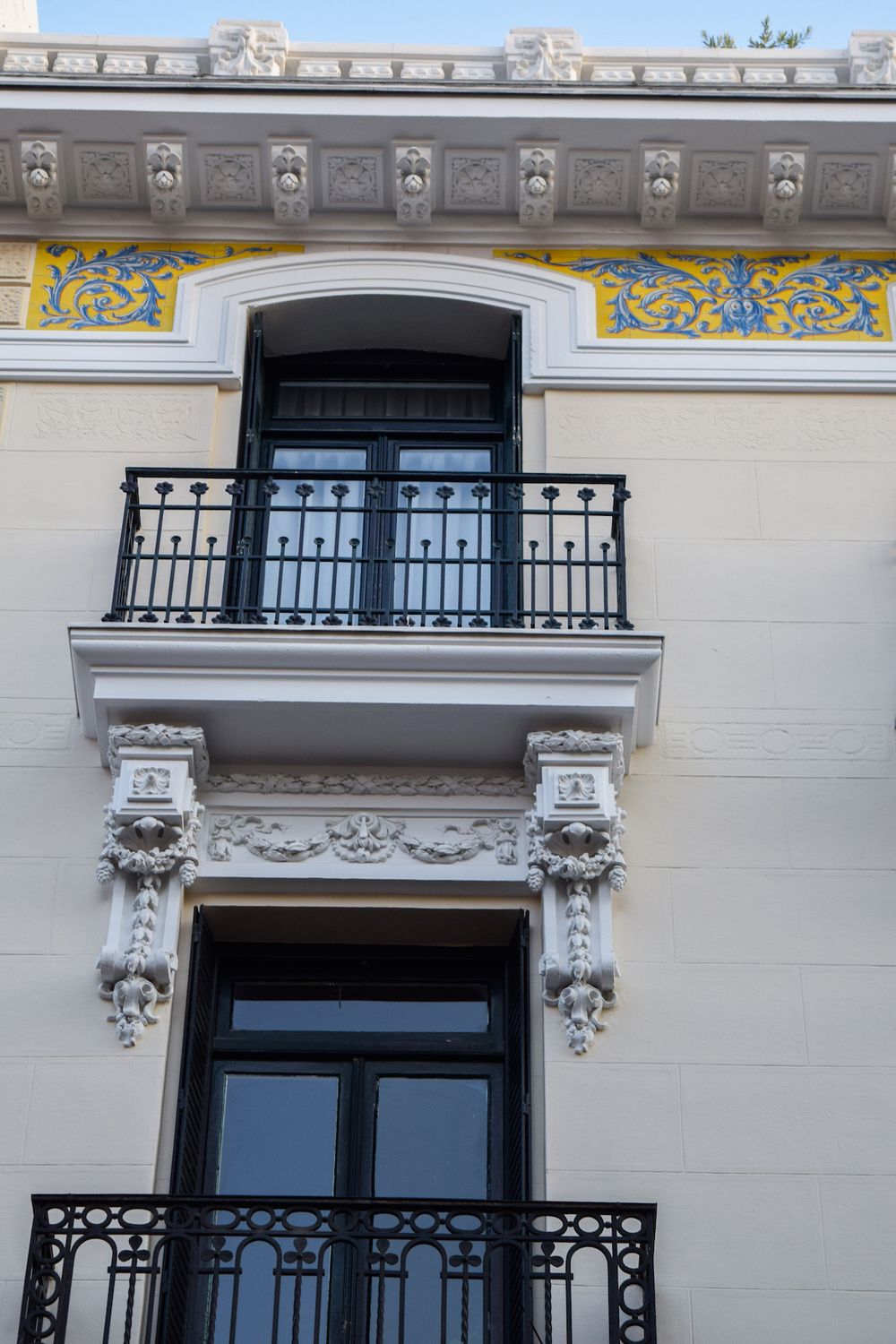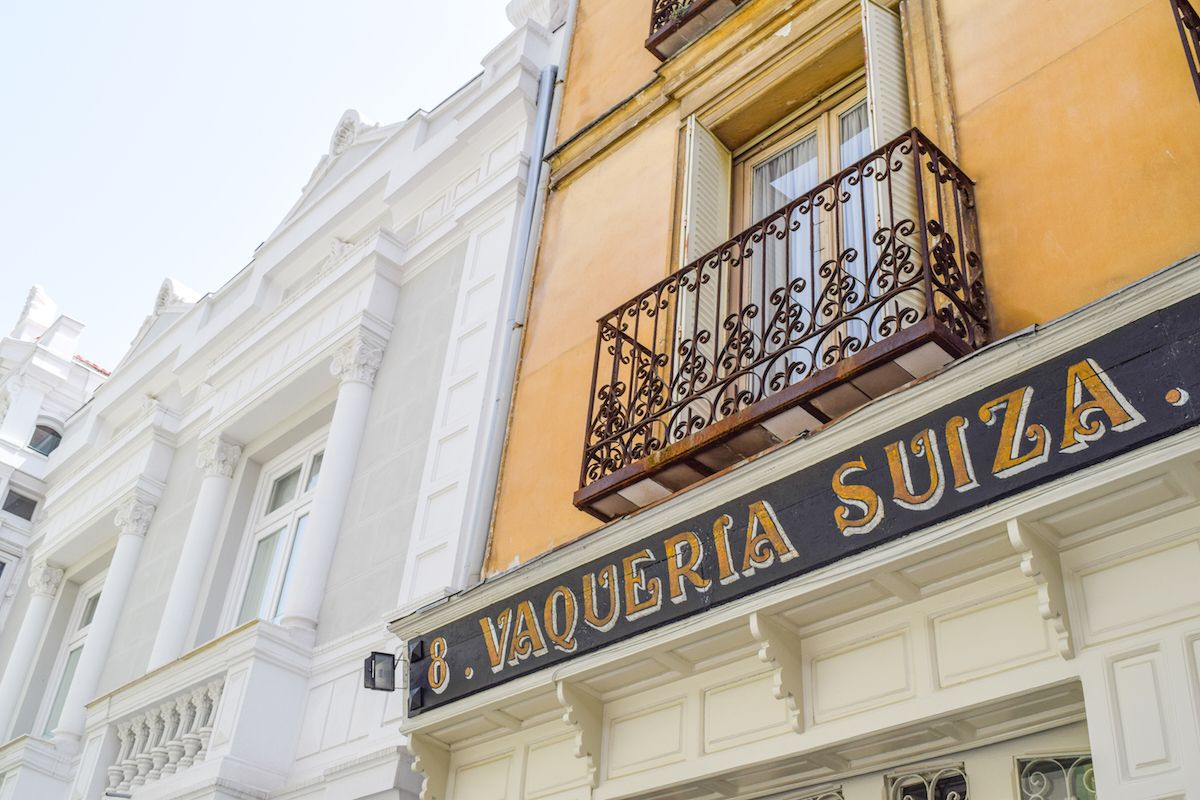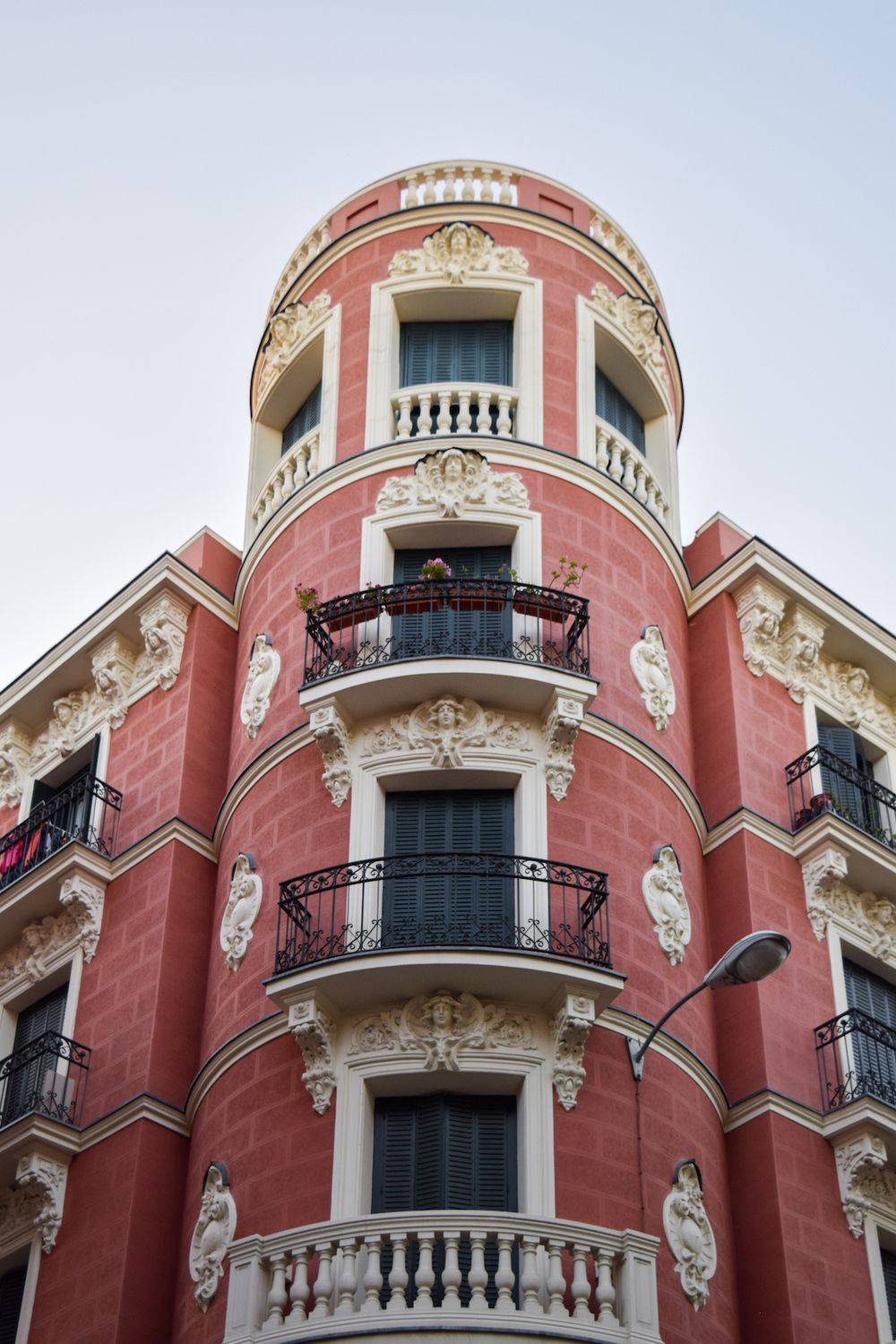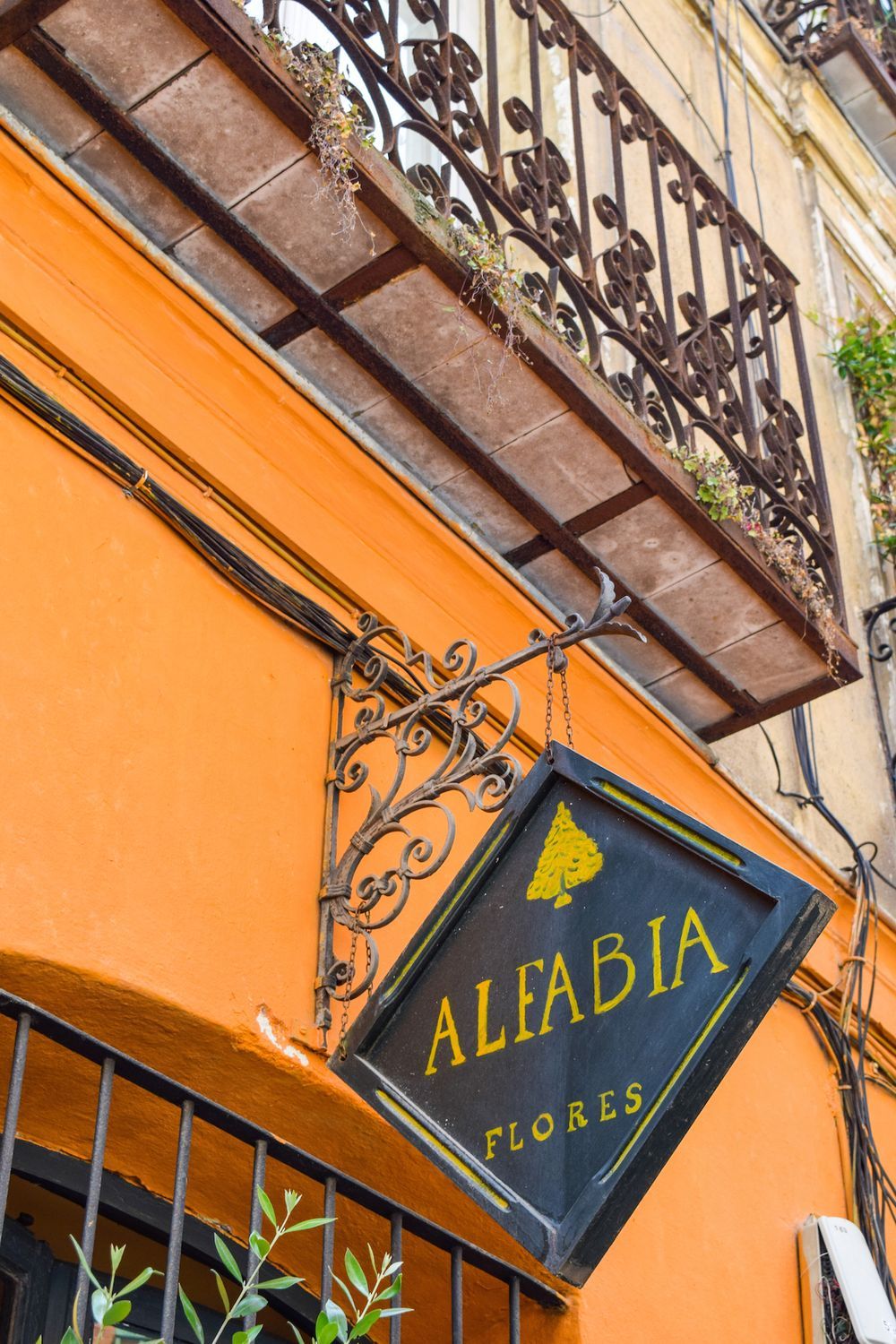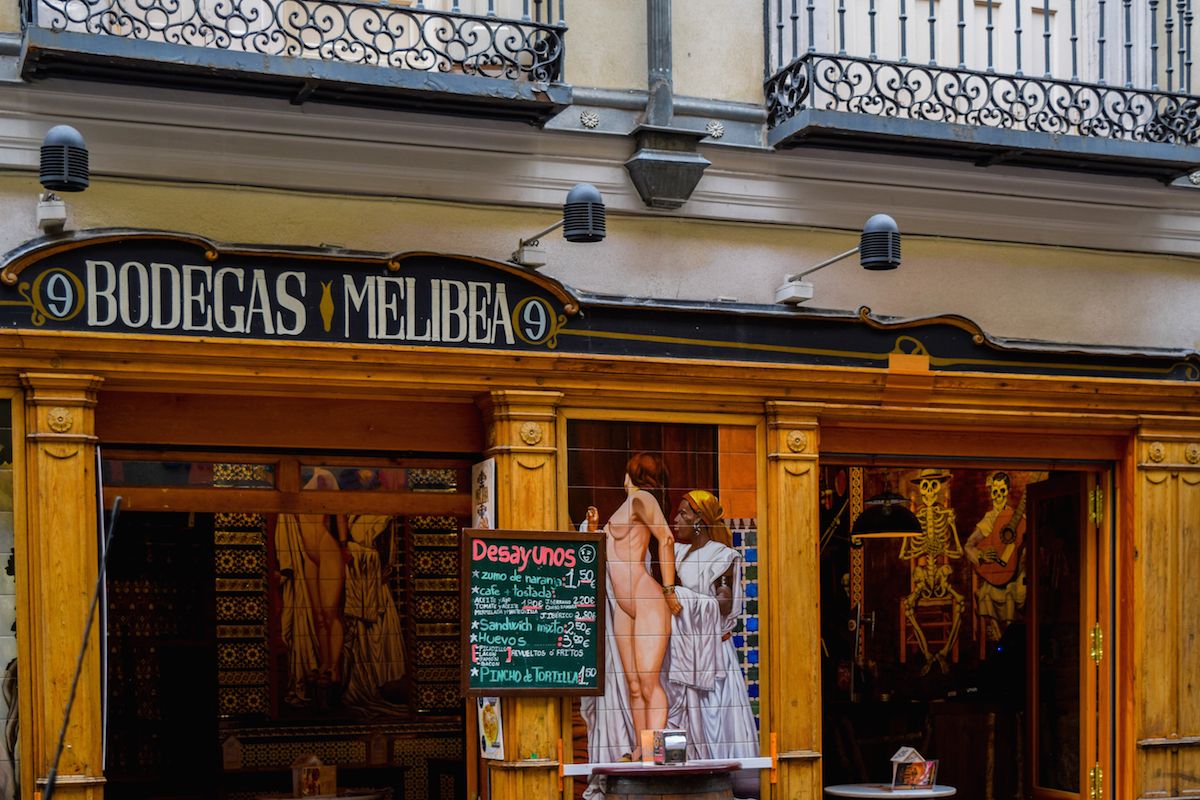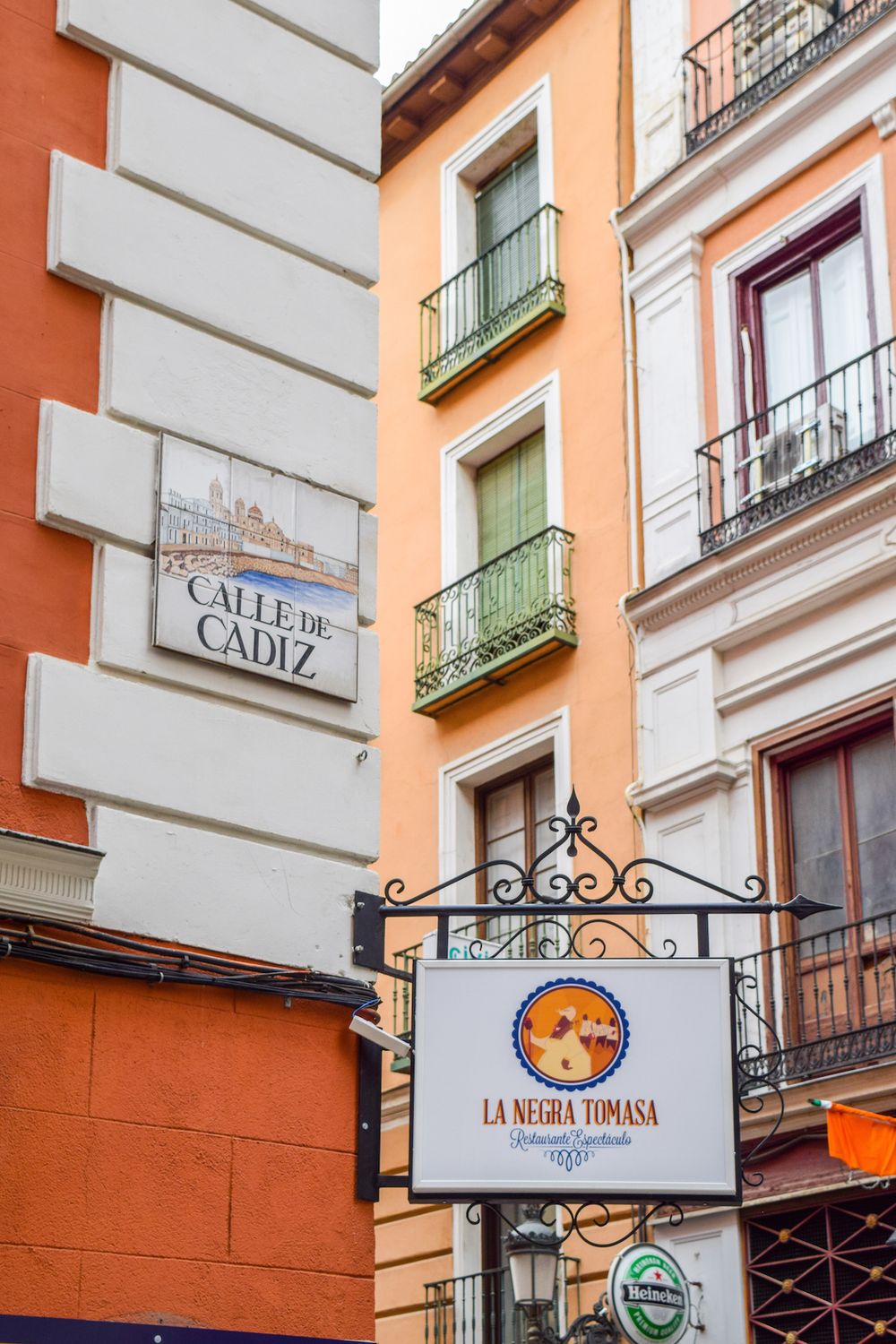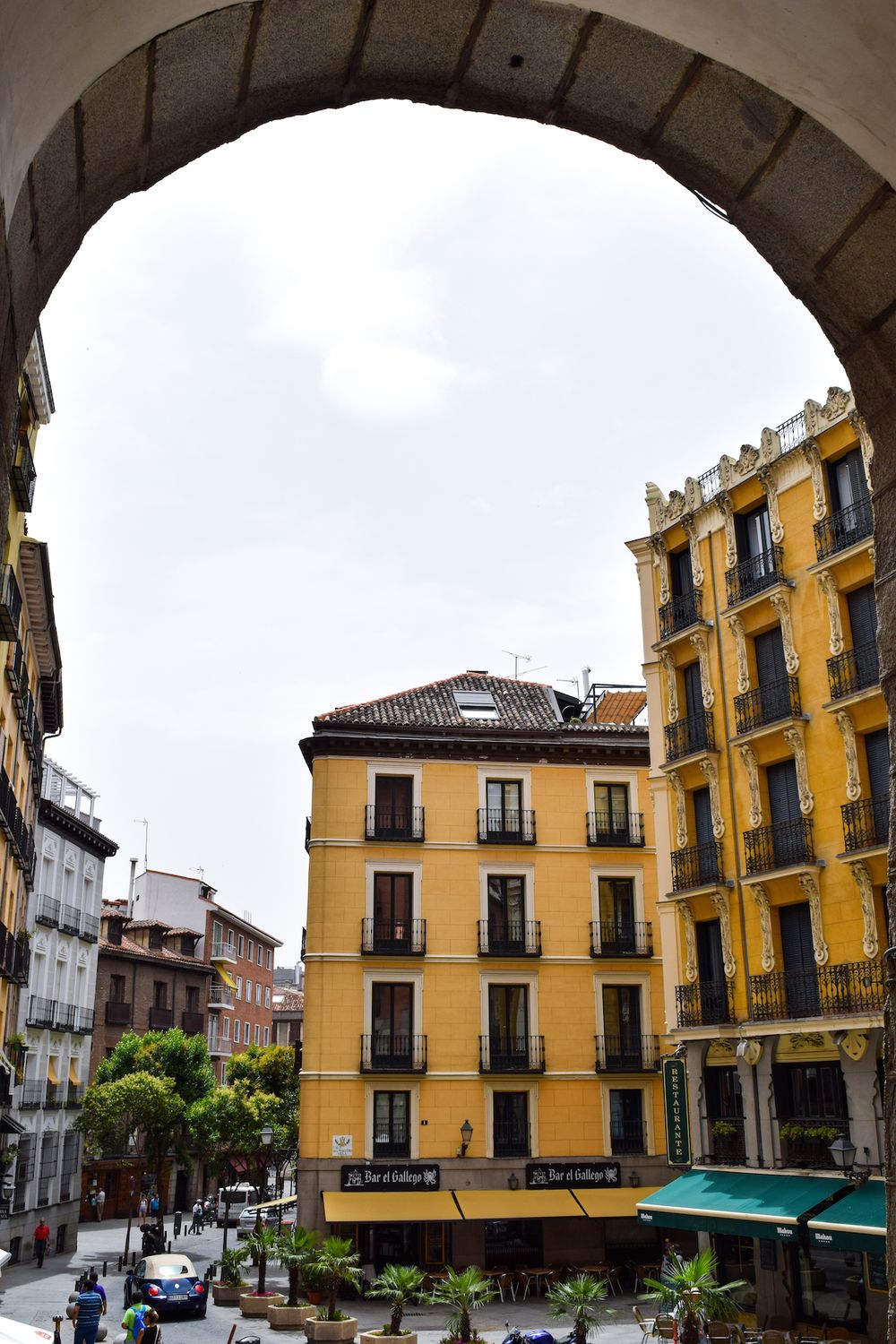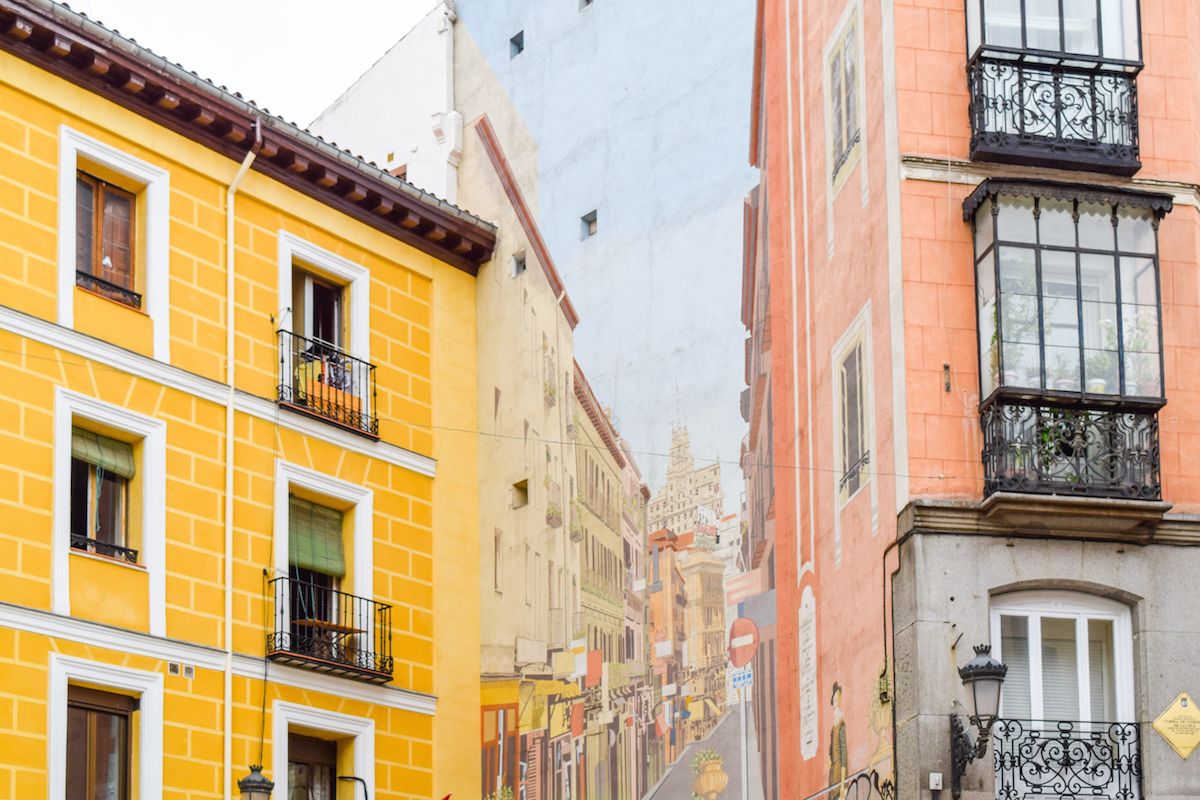 Madrid was one of my favorite cities I visited in Europe! What did you enjoy most about the city?