Ellsworth! Dining in this rustic chic restaurant in the 1st arrondissement was such a pleasure. The interior features industrial metals, dark wood, and white marble tabletops. A bar greets visitors at the front of the long, narrow restaurant, while the sit-down tables are placed in the back. I sat at one of the marble tables for my 14:30 reservation. All the other tables were taken, so I was glad I made a reservation online! After looking at the menu in French, I realized I was better off with the English as there's a lot of foods I don't know how to translate. In fact, I'm quite ignorant when it comes to English culinary words!
After taking a look at the menu, I opted for the Entrée / Plat formule at €18. First up was: Cured Bonite (tuna) with citrus and radishes. The dish was delightfully refreshing. It paired wonderfully with the house white wine. My main dish was a warmed mix of broccoli, cauliflower, and cheese. I highly recommend the restaurant!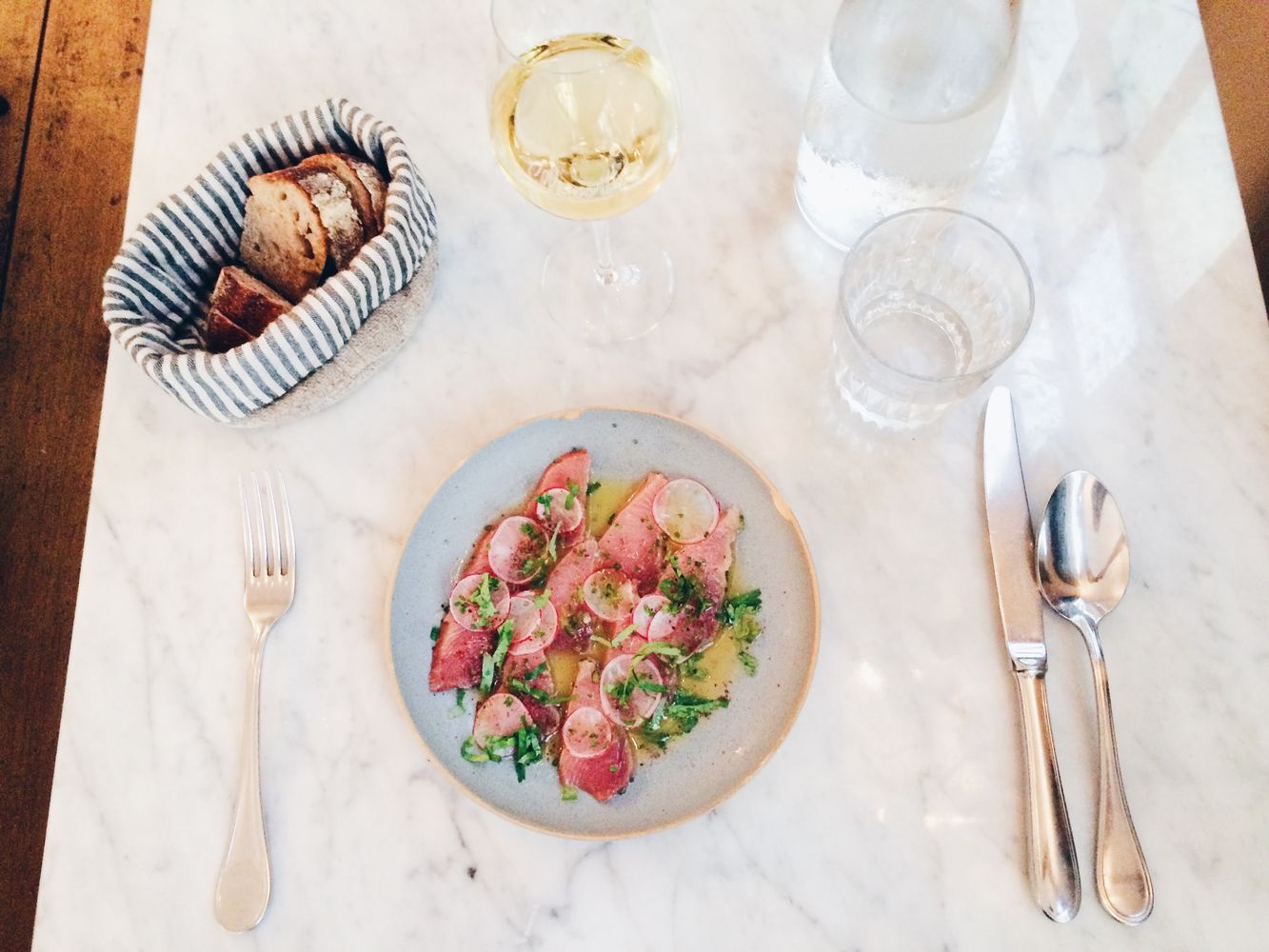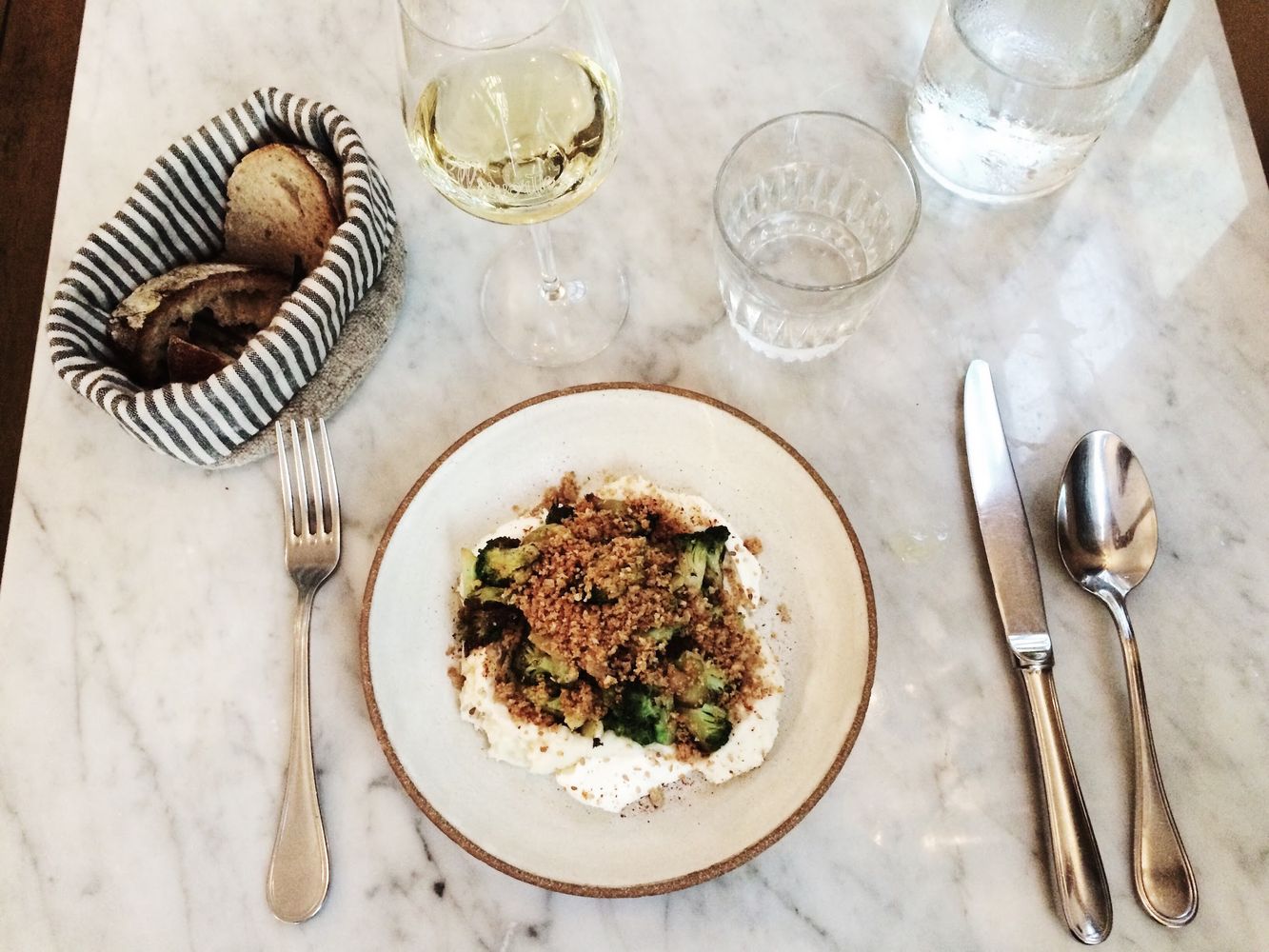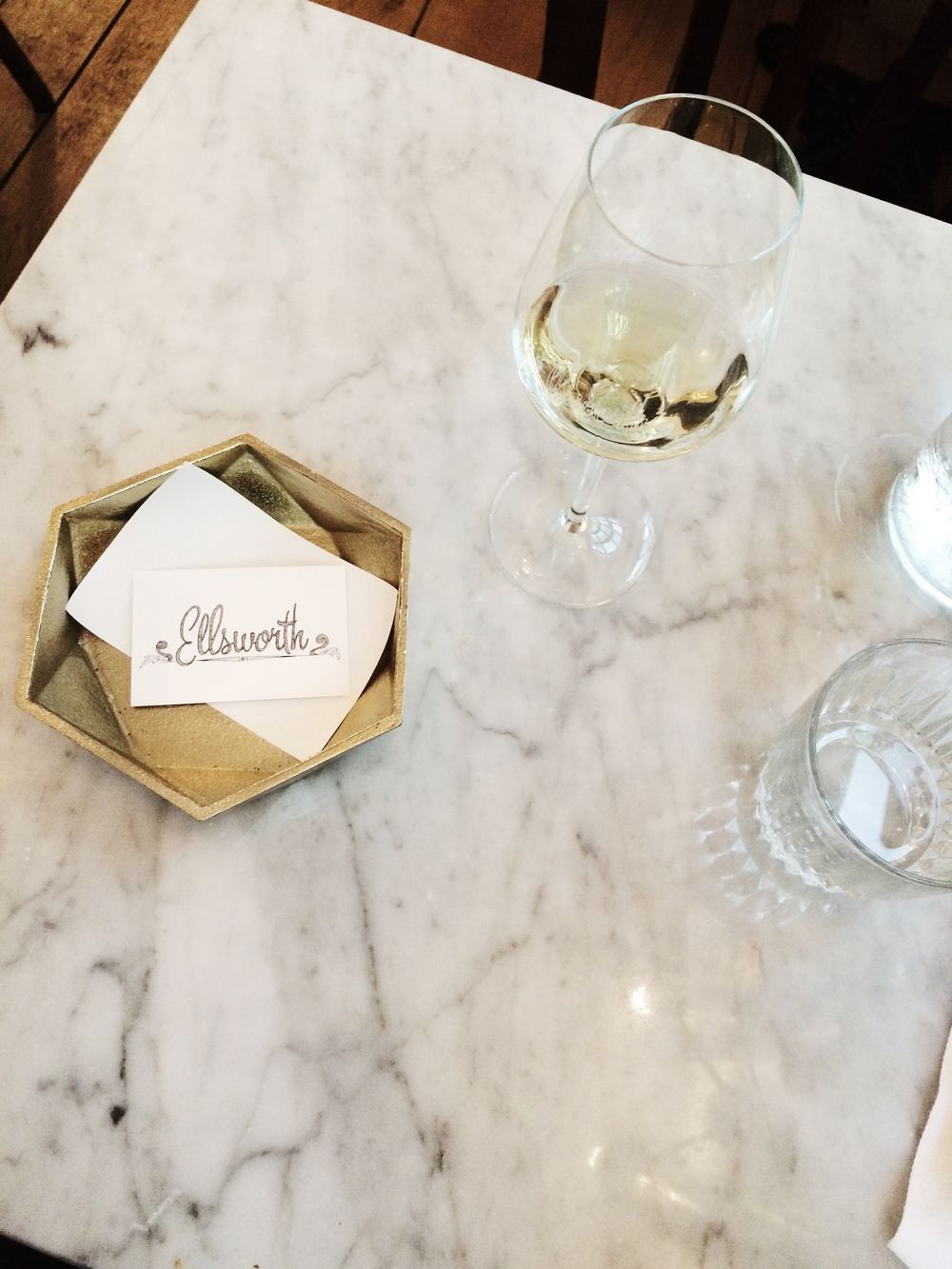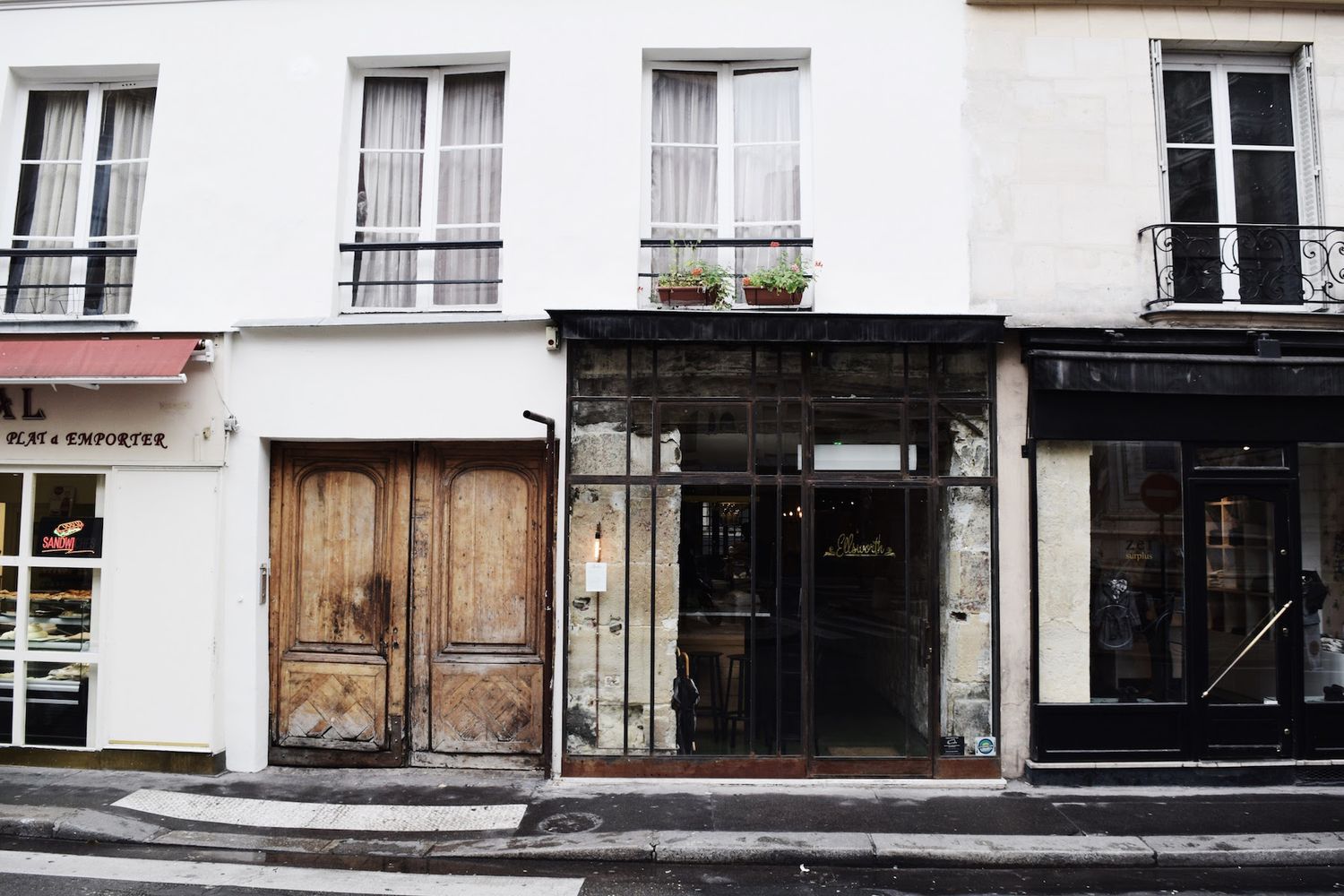 Ellsworth
34 Rue de Richelieu
75001 Paris, France
Make a reservation online – even for lunch!