Fontaine Molière is located in the small but beautiful Place Mireille in the 1st arrondissement of Paris. I love passing by the Fontaine Molière and the Place Mireille because it's such a beautiful little triangle!
History
The Fontaine Molière is located in the 1st arrondissement of Paris, France. It was designed by the architect Louis Visconti and inaugurated in 1844 to honor the French playwright and actor Jean-Baptiste Poquelin, known by his stage name Molière, who wrote many famous comedies, tragedies, ballets, and more.
The project to create the monument was initiated by a literary society, Société des Gens de Lettres (SGDL), which wanted to pay homage to the famed writer. They collected funds and organized a competition for the design, which Visconti won. This was the first official commemoration of someone who wasn't a prominent military figure in France.
The fountain features a bronze statue of Molière dressed in the attire typical of his era, sitting on a pedestal, with two allegorical figures at its base. These figures symbolize the genres in which Molière excelled: comedy and tragedy.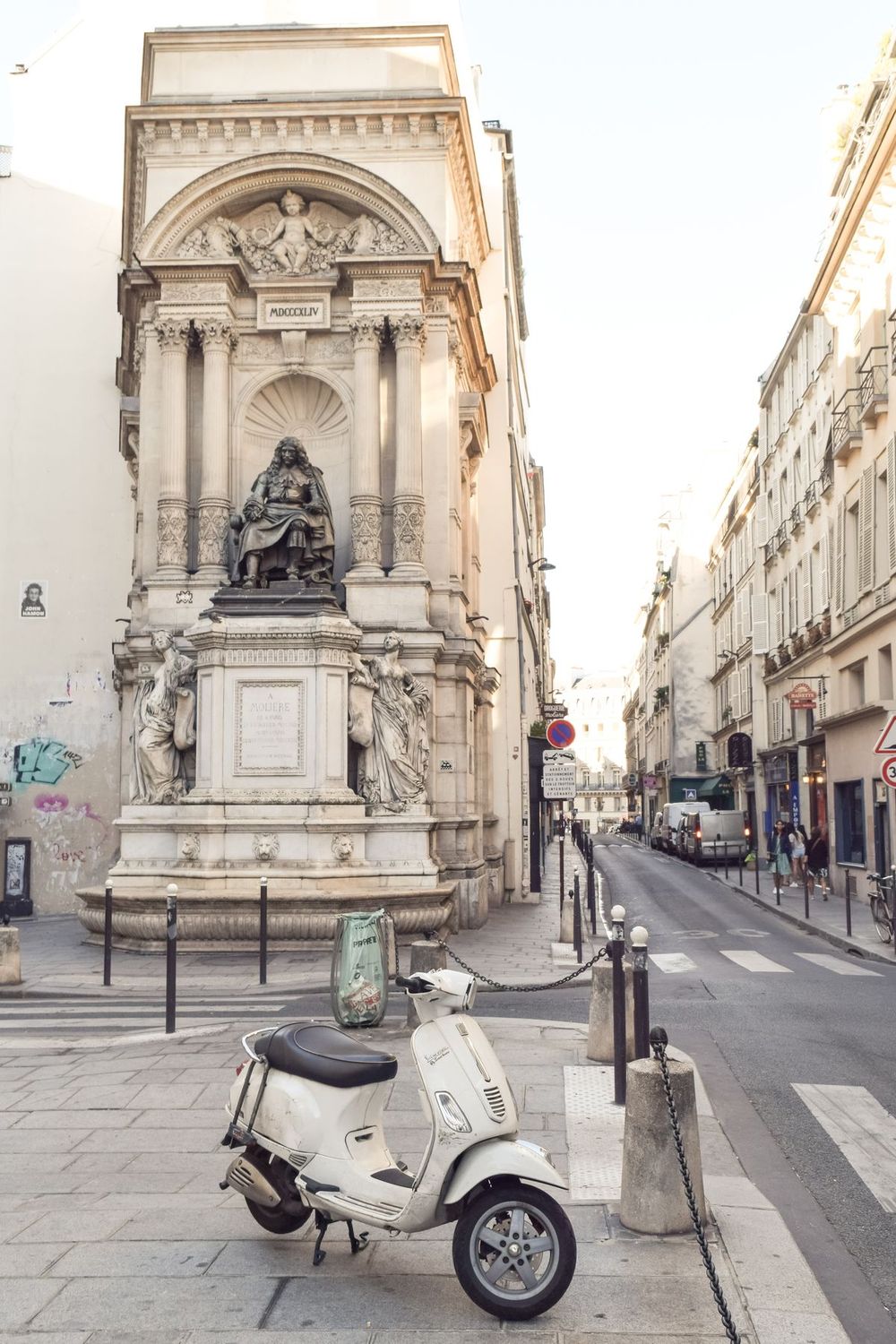 The Fontaine Molière has become an iconic site and a symbol of French literary heritage. Its location on the Rue de Richelieu is significant, as Molière lived nearby, and the Comédie-Française, an esteemed French theater, is located close to the site.
One of my favorite restaurants Ellsworth is nearby. I can also pop into the Palais Royal just next door, too.
Fontaine Molière
Place Mireille
75001 Paris, France