What's more Madrid than eating chocolate con churros at one of the city's most famous cafés? Chocolatería San Ginés is a traditional Spanish café just west of Puerta del Sol where churros and hot chocolate are the main attraction.
The Spanish chocolatería been cooking up these delicious doughy treats for more than a century. It was founded on December 30, 1894, and quickly became a popular gathering spot for the locals. The chocolateria has maintained its traditional appearance, with a bright orange façade, green wood panels, and mirrors lining the walls, preserving a classic 19th-century ambiance.
The Chocolatería San Ginés has managed to withstand various challenges, including wars, economic downturns, and cultural shifts, maintaining its status as a favorite haunt for everyone. Its menu has remained simple and true to its origins, with churros and hot chocolate being the principal platter.
The Chocolatería's fame attracted celebrities, politicians, and literary figures. Its cultural significance was further cemented as it became a setting for novels, films, and television shows, making it not just a foodie destination but also a symbol of Spanish heritage.
There will surely be a crowd waiting outside to order so you may have to wait your turn for a table at this popular joint.
You may be surprised to learn that Chocolatería San Ginés remains open 24 hours a day, 7 days a week! Who knew that a 3am churros craving could be satisfied in Madrid? In the US we have things like pharmacies open 24/7, but in Madrid, they serve churros 24/7. Just one of those cultural differences, I guess!
Chocolatería San Ginés is considered an essential part of Madrid's cultural fabric. Check out a few photos of my visit to this Madrid mainstay: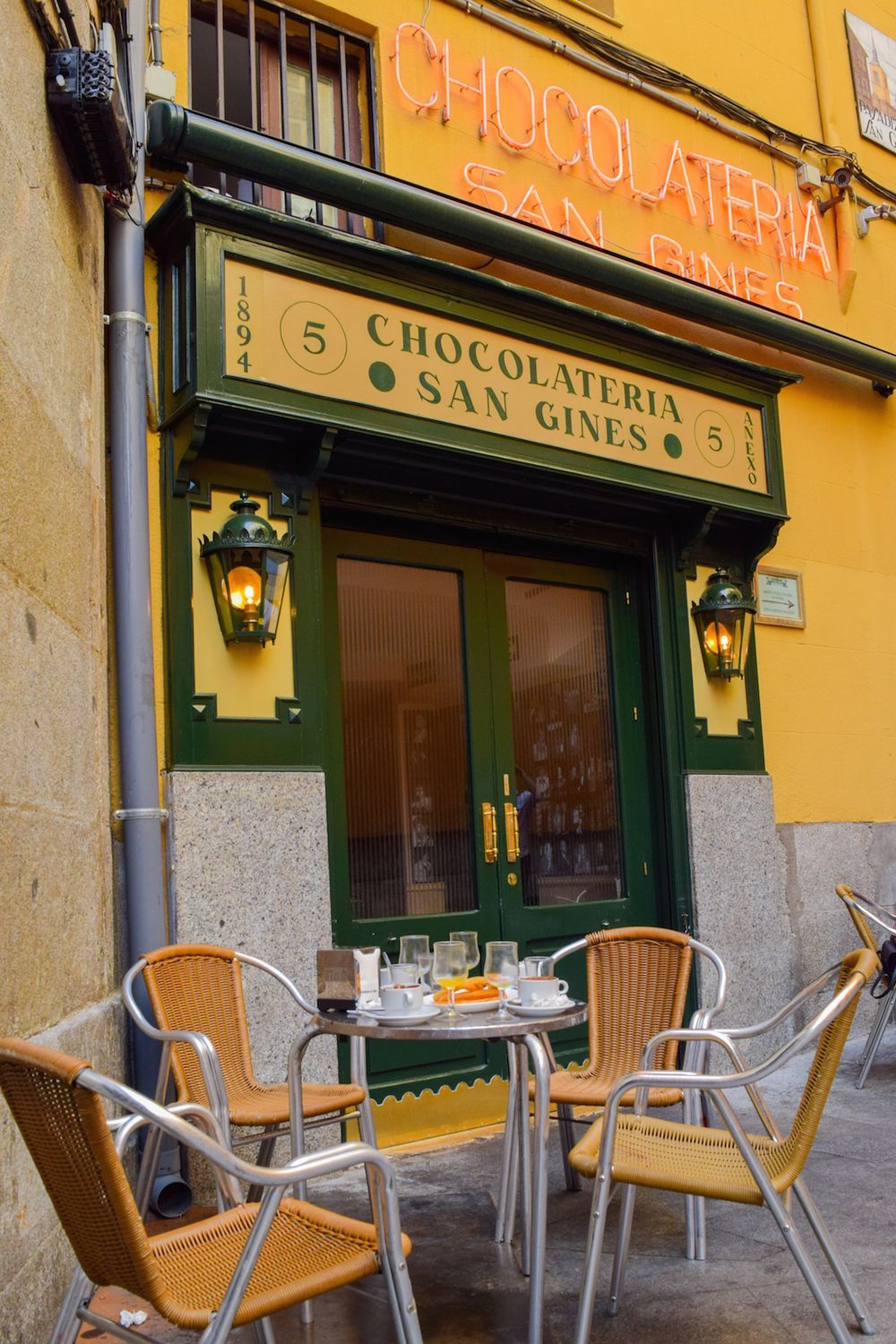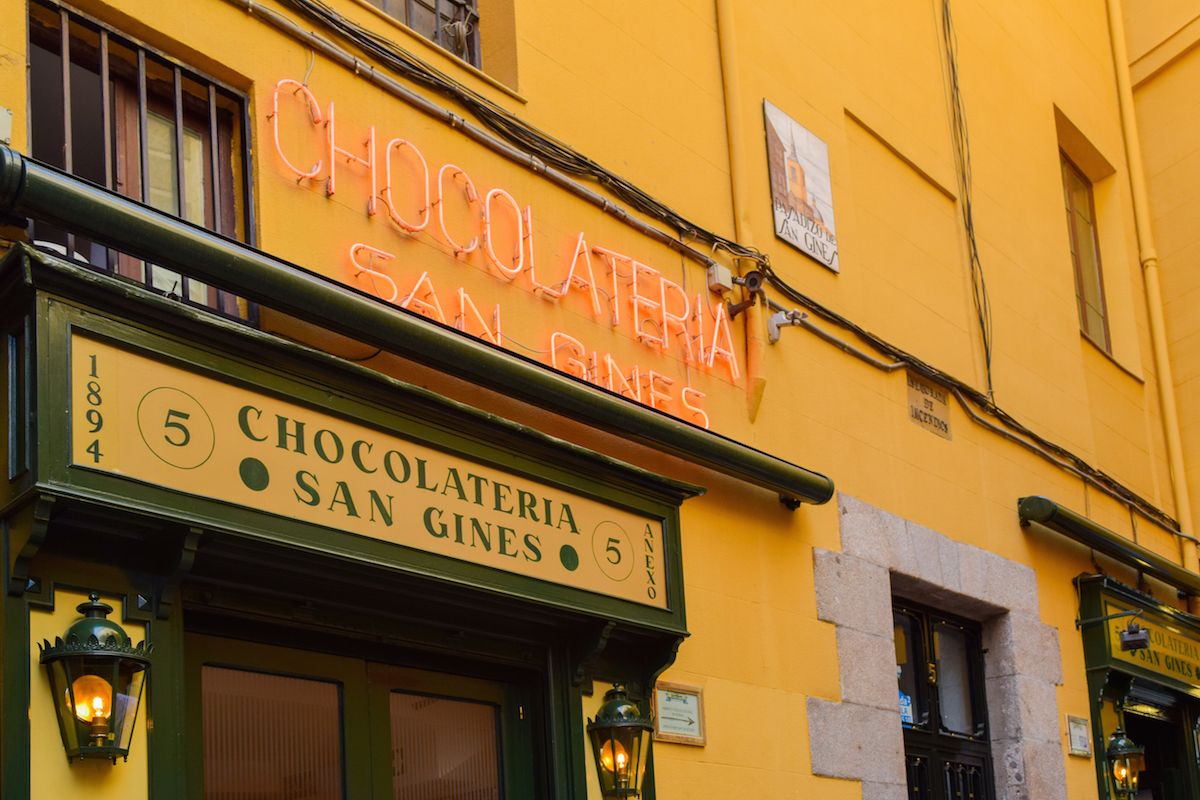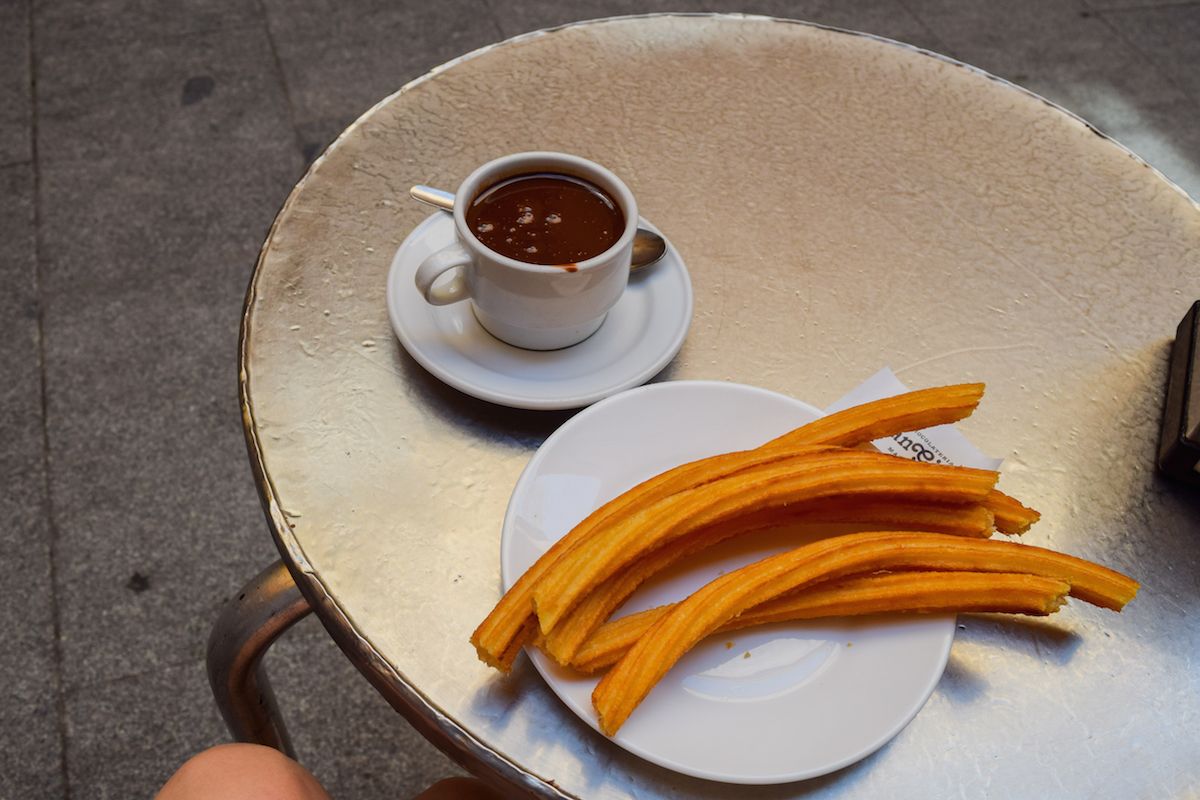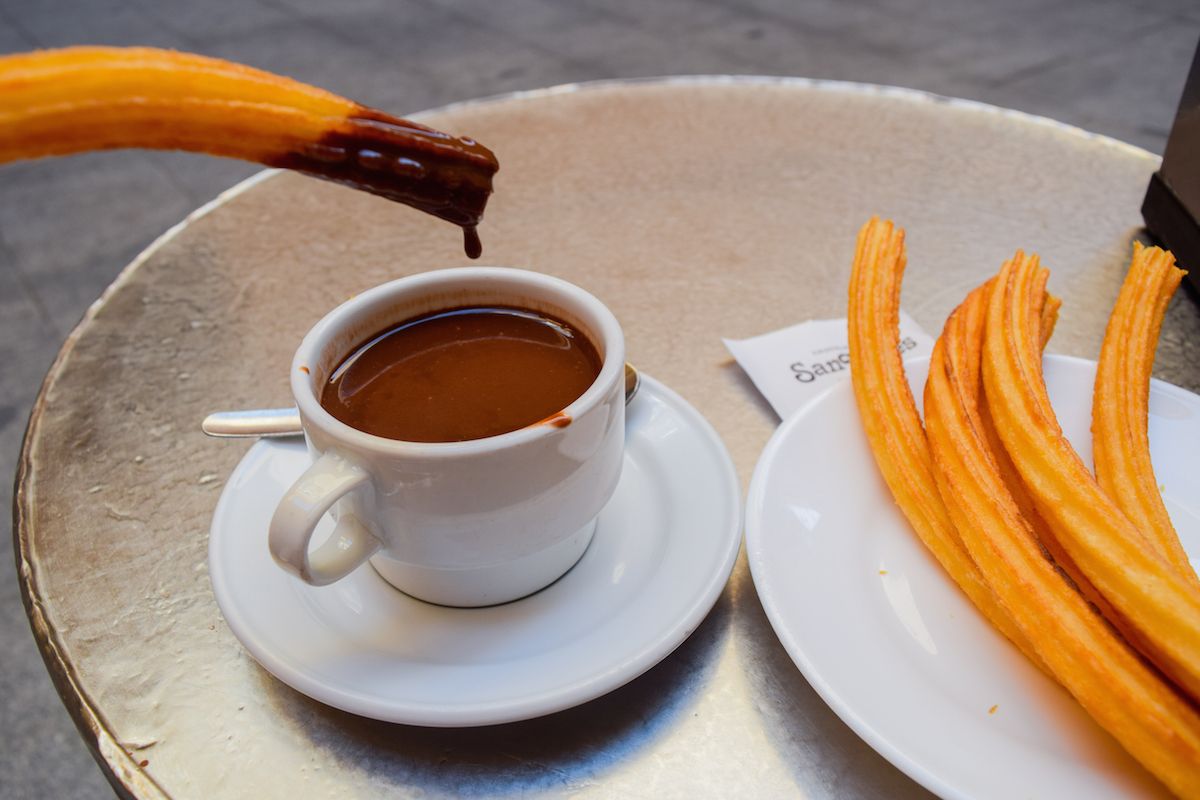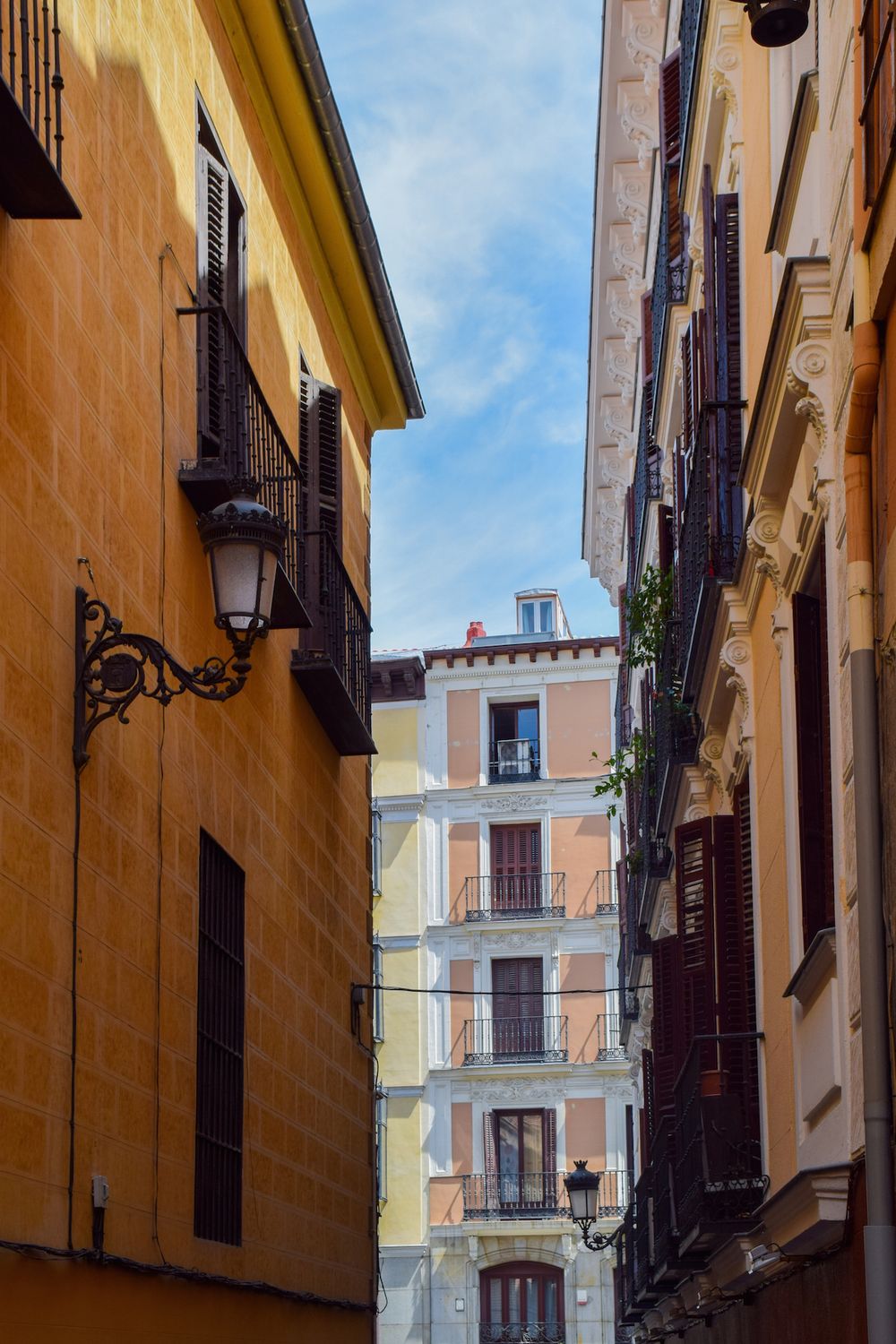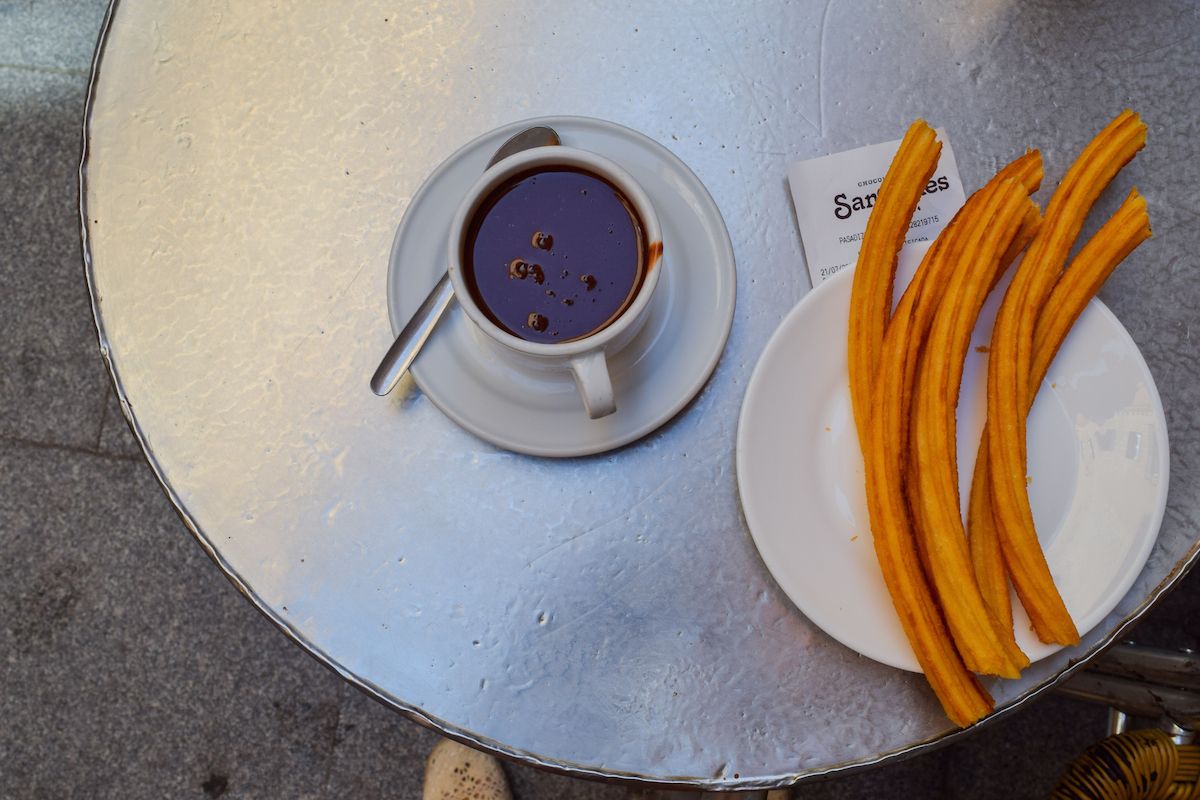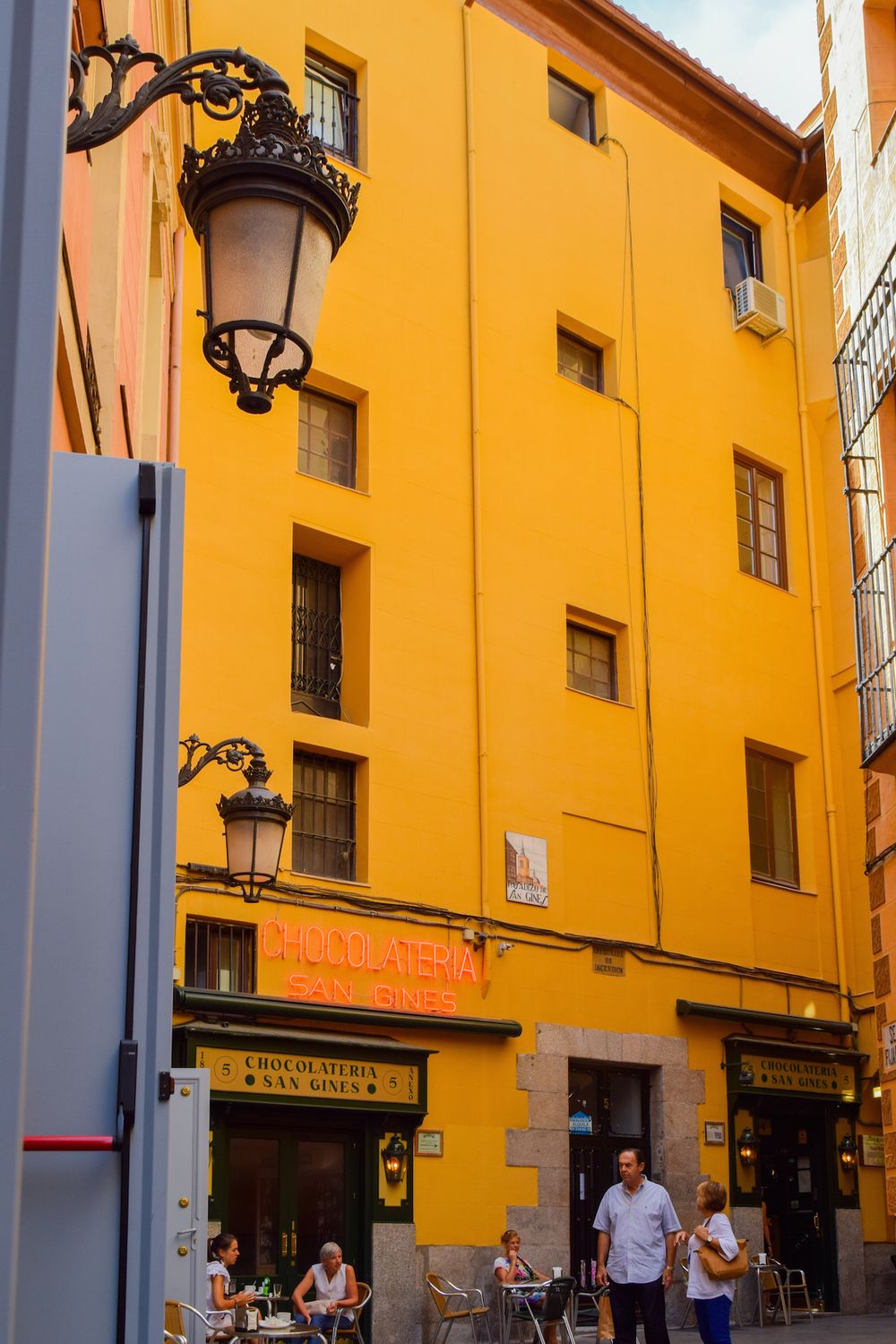 Yummy!
Chocolatería San Ginés
Pasadizo San Ginés 5
28013 Madrid, Spain