What's more Madrid than eating chocolate con churros at one of the city's most famous cafés? Chocolatería San Ginés is a traditional Spanish café just west of Puerta del Sol where churros and chocolate are the main attraction. The Spanish chocolatería been cooking up these delicious doughy treats since 1894, and you may be surprised to learn that they remain open 24 hours a day, 7 days a week! Who knew that a 3am churros craving could be satisfied in Madrid? In the US we have things like pharmacies open 24/7, but in Madrid they serve churros 24/7. Just one of those cultural differences, I guess!
Chocolatería San Ginés is easy to spot as its got a bright orange façade with green accents. There will also surely be a crowd waiting outside to order and you may have to wait your turn for a table at this uber popular joint.
Check out a few photos of my visit to this Madrid mainstay: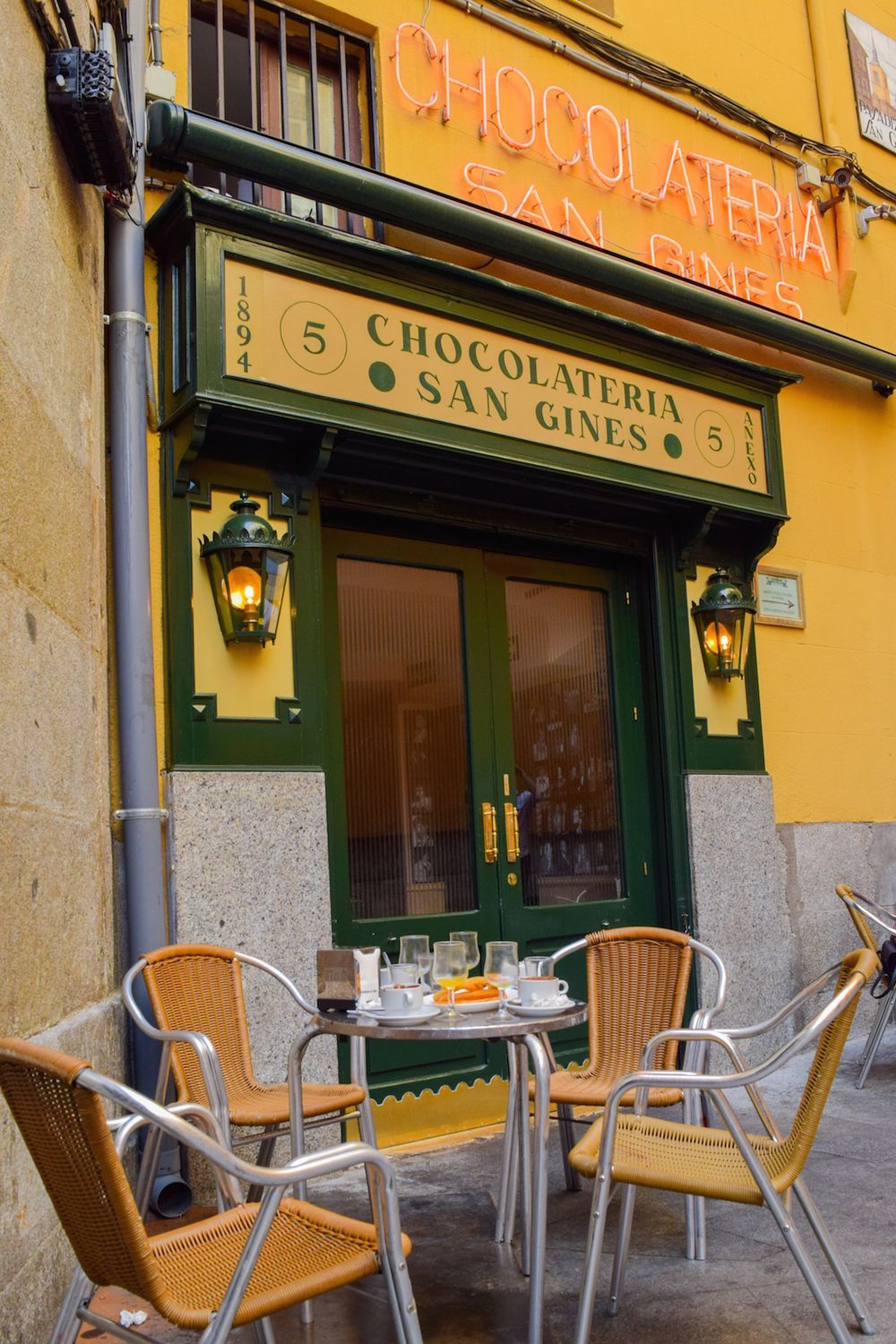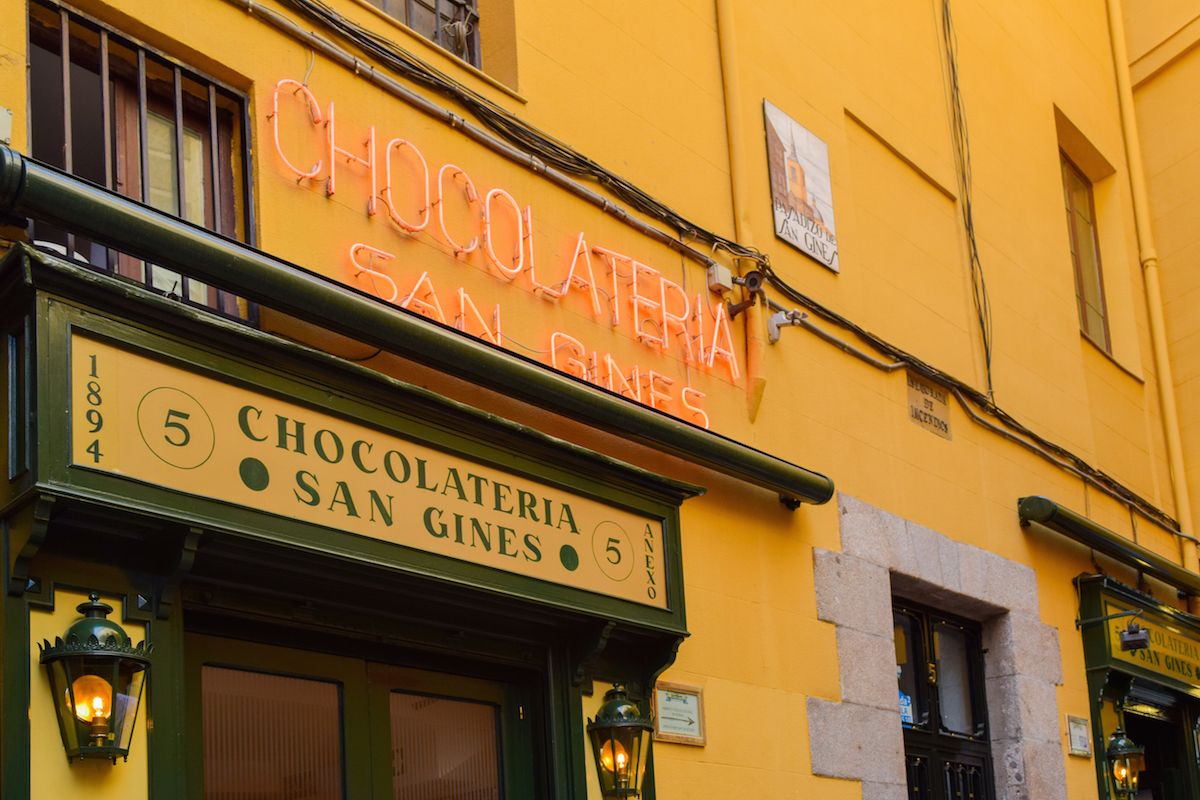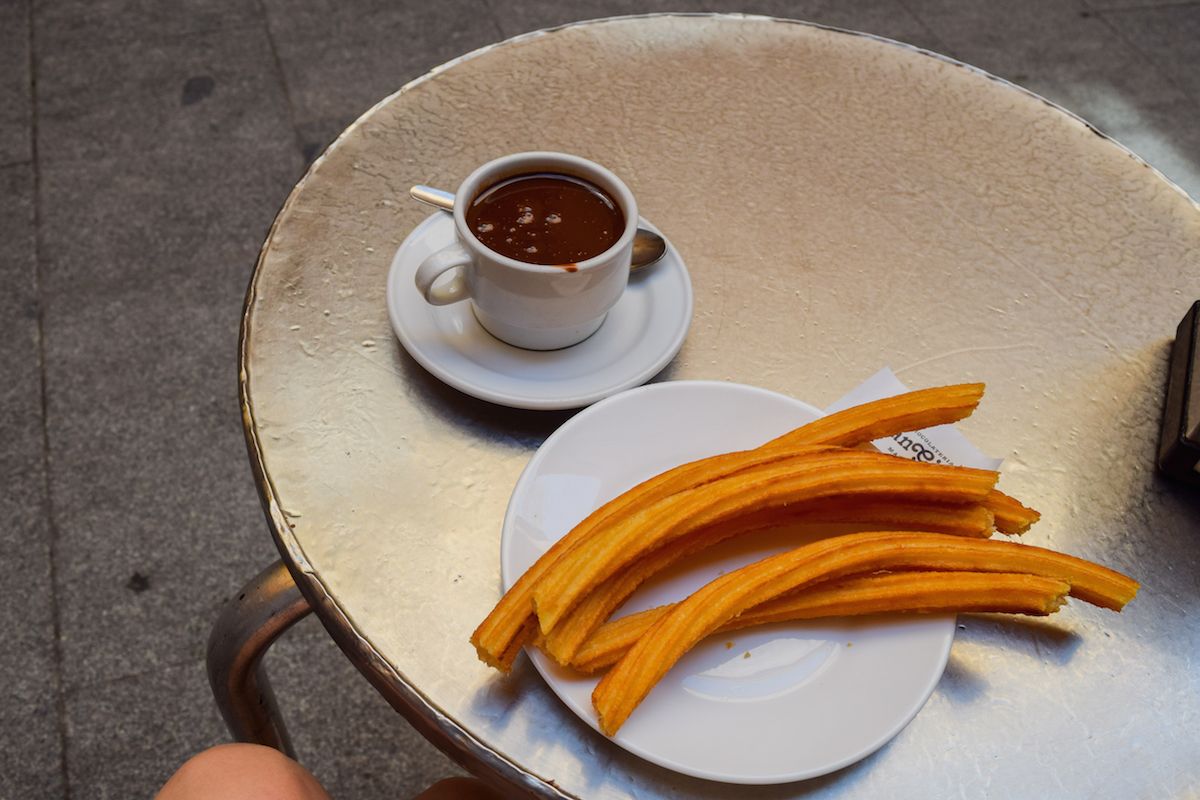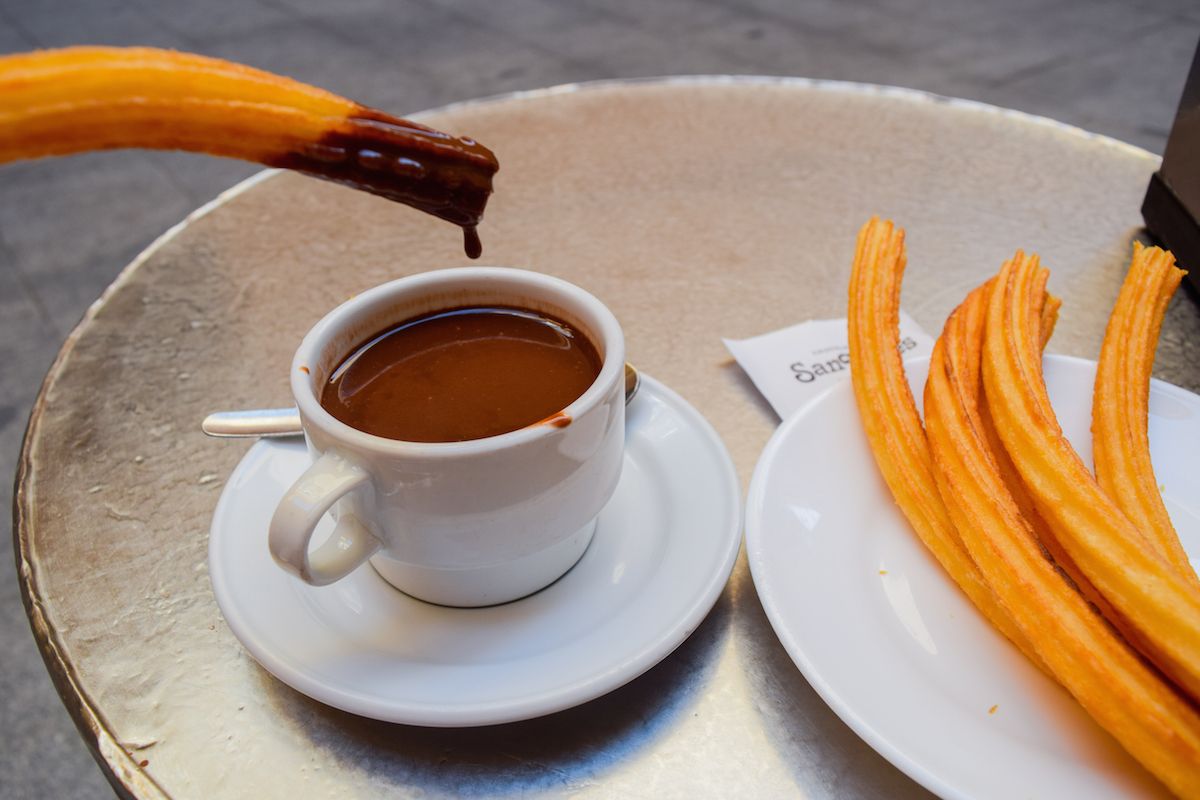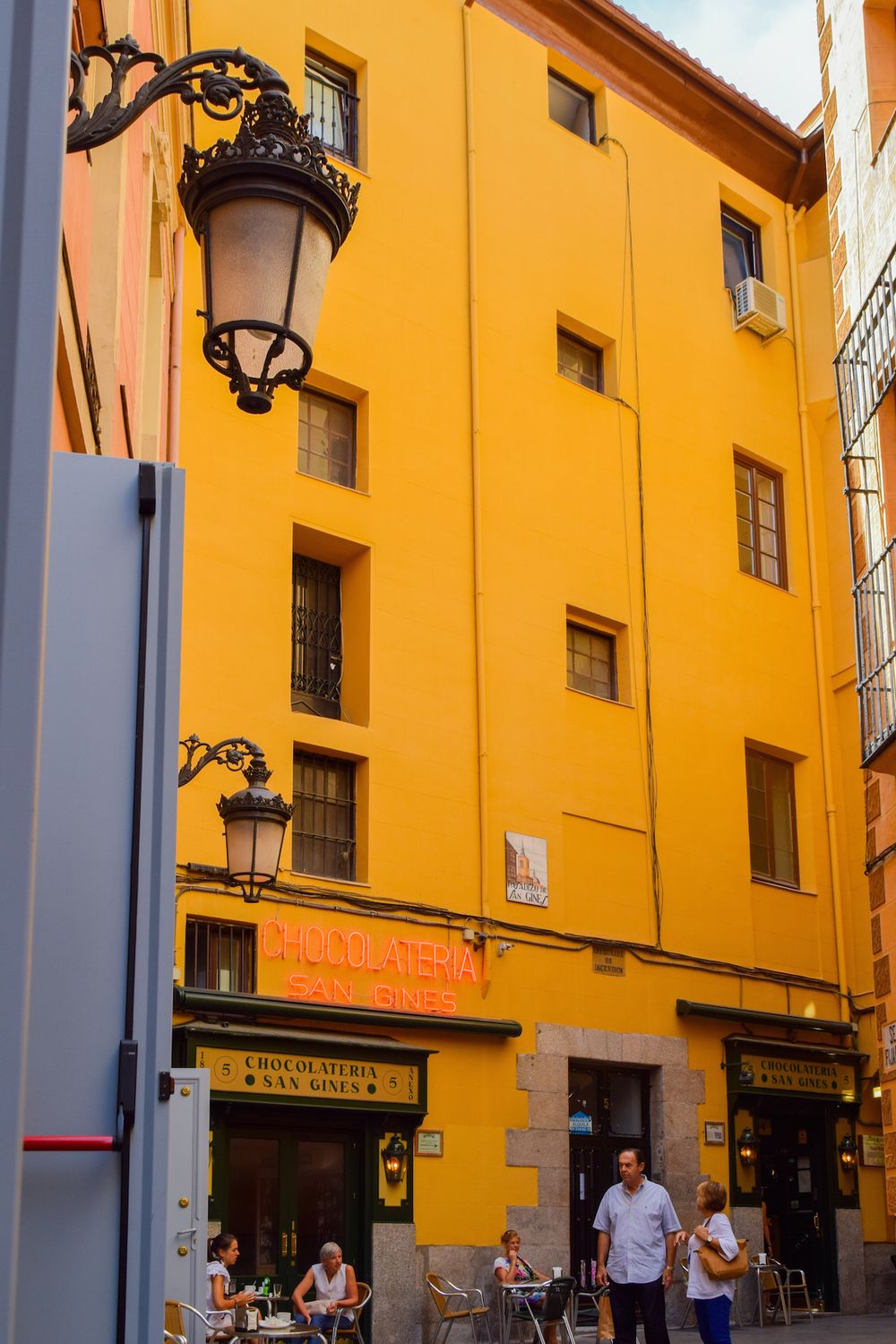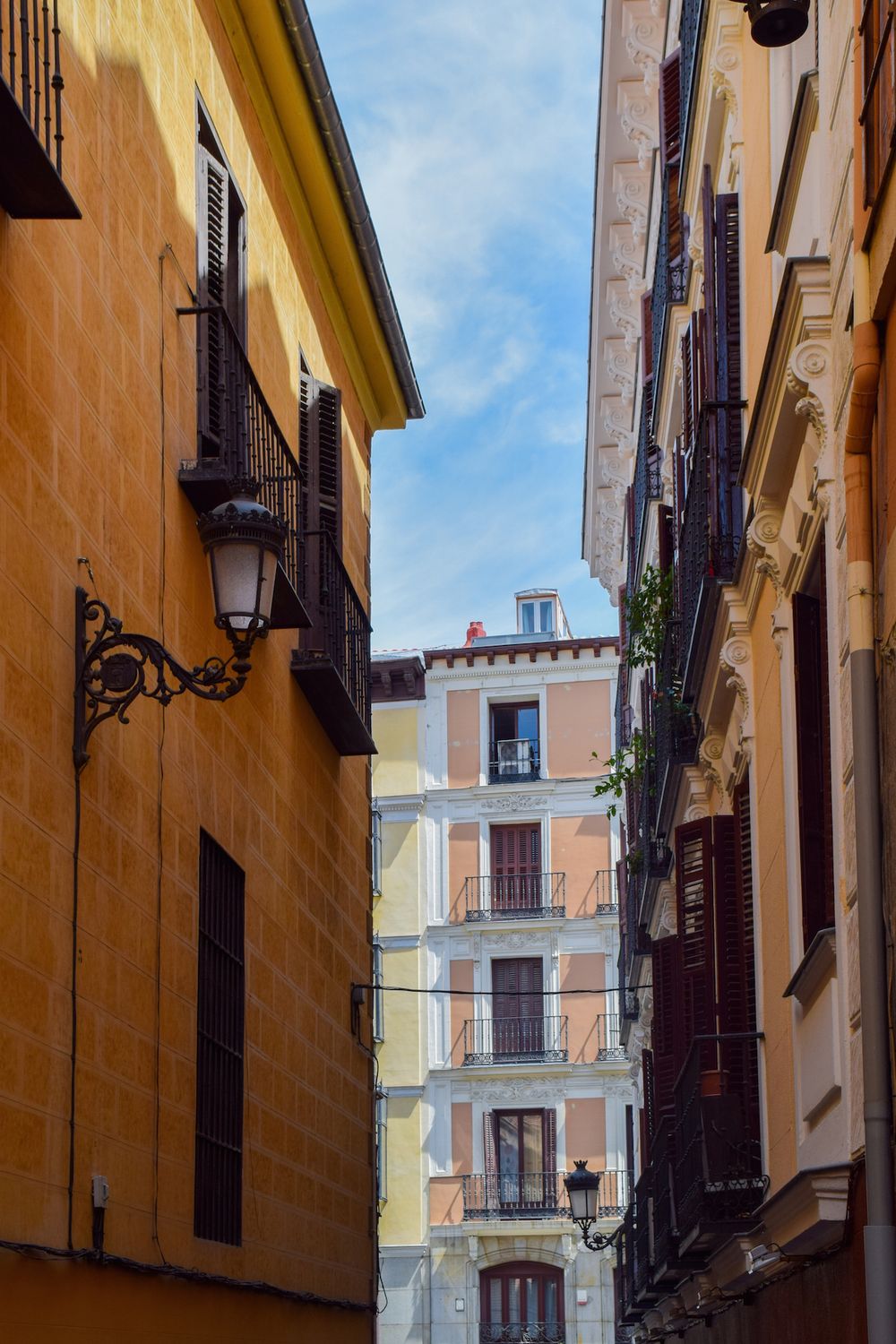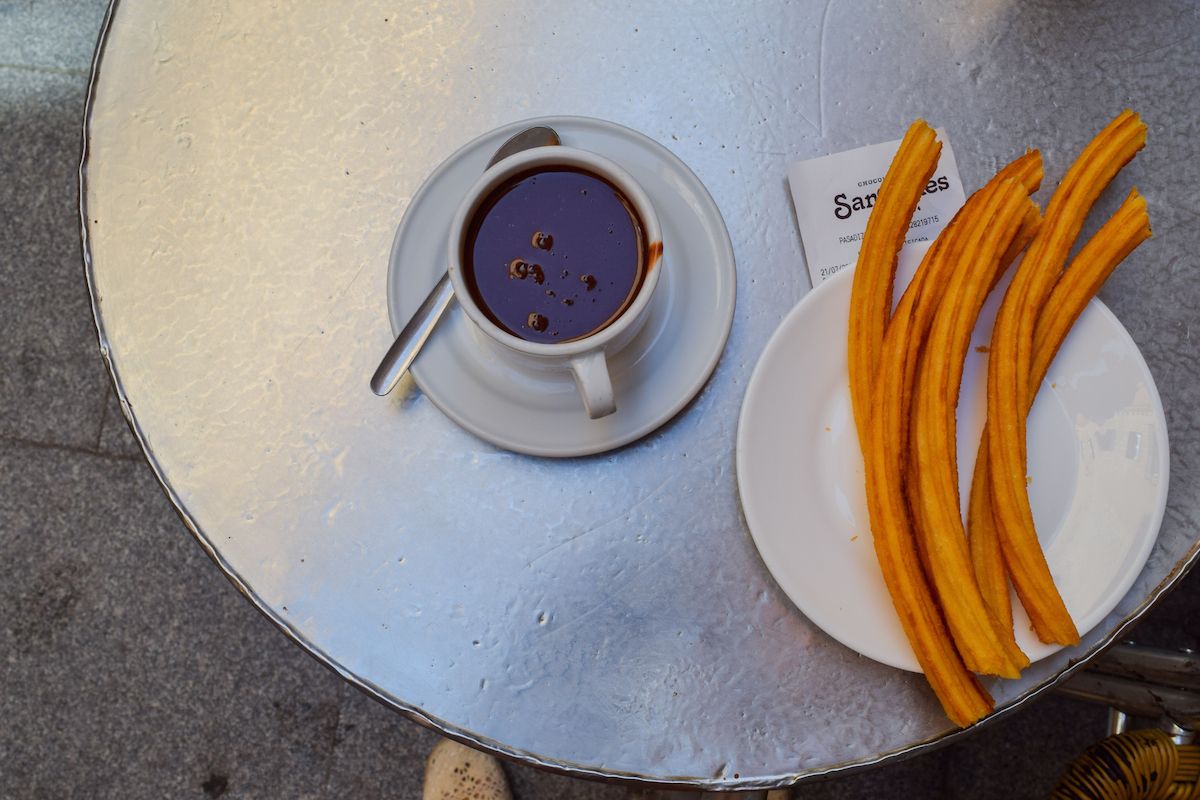 Yummy!
Chocolatería San Ginés
Pasadizo San Ginés 5
28013 Madrid, Spain