In between the madness that was FIAC, I did have a few rare moments of calm in the beautiful city of Paris — mainly to eat, take a coffee, and travel between the fairs. Nevertheless, Paris is a wonderful city to visit for work (or play!), and I found many so new restaurants to enjoy a meal, courtyards with ivy-covered buildings, and galleries with interesting contemporary art exhibitions…
Here are several reasons why you should absolutely visit Paris this autumn!
Enjoy the Architecture
No matter the season, Paris has beautiful architecture to admire!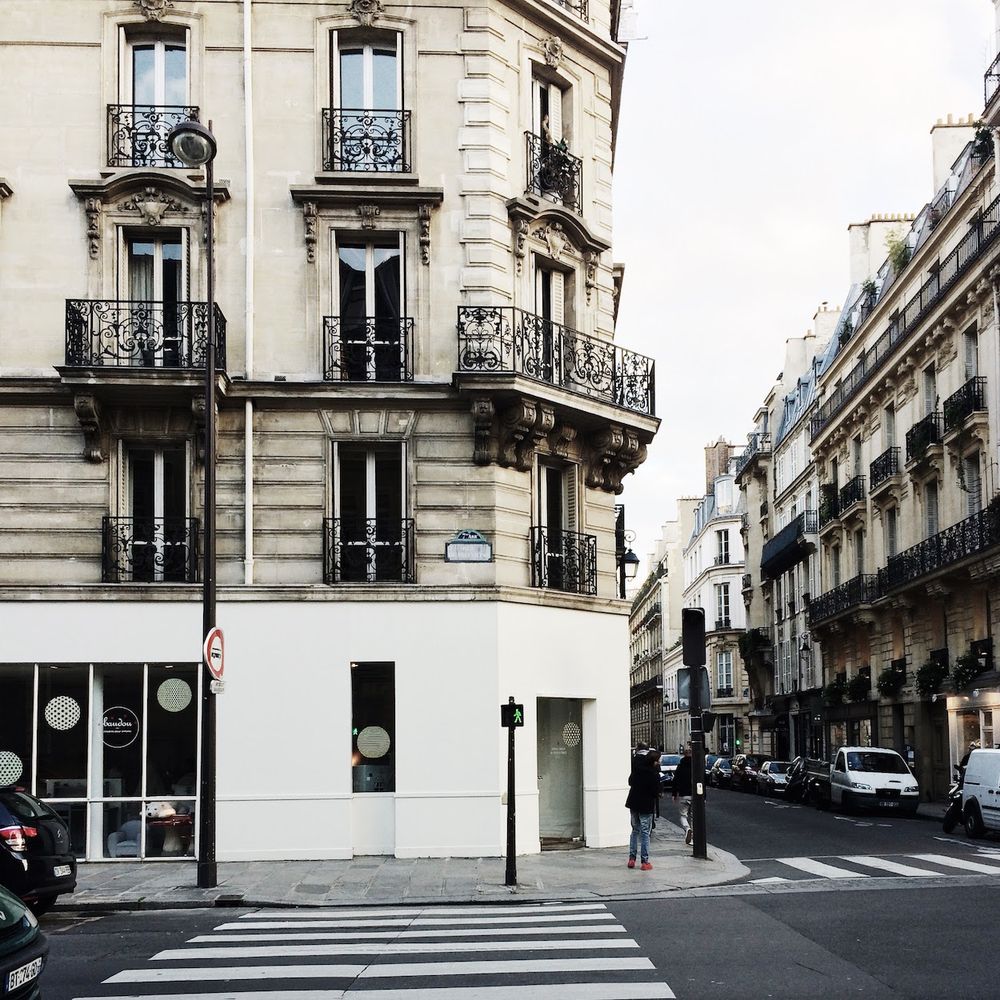 Eat Breakfast at Café De Flore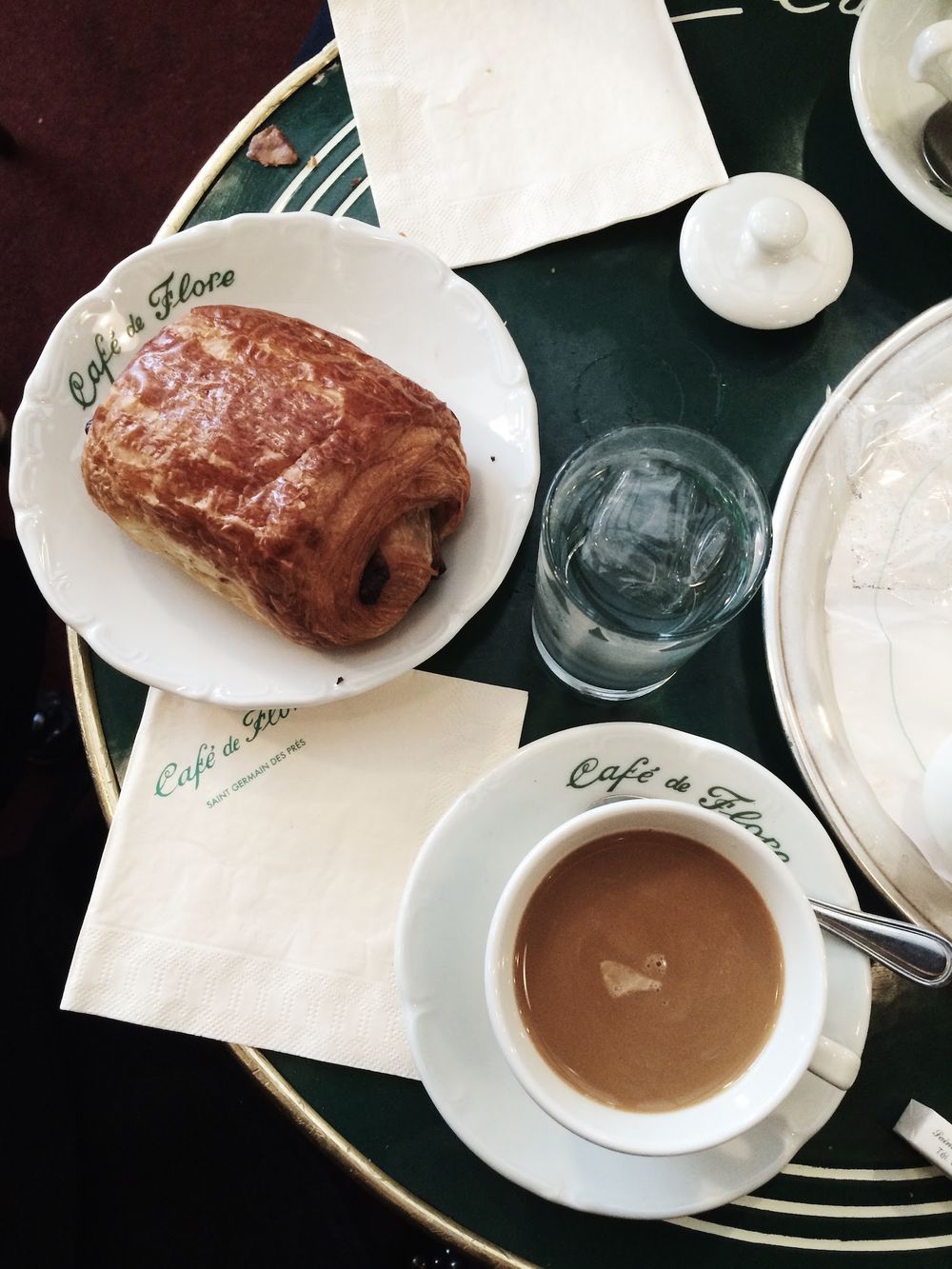 Drink Wine from Bordeaux
Red wine is the drink of choice for Parisians in autumn!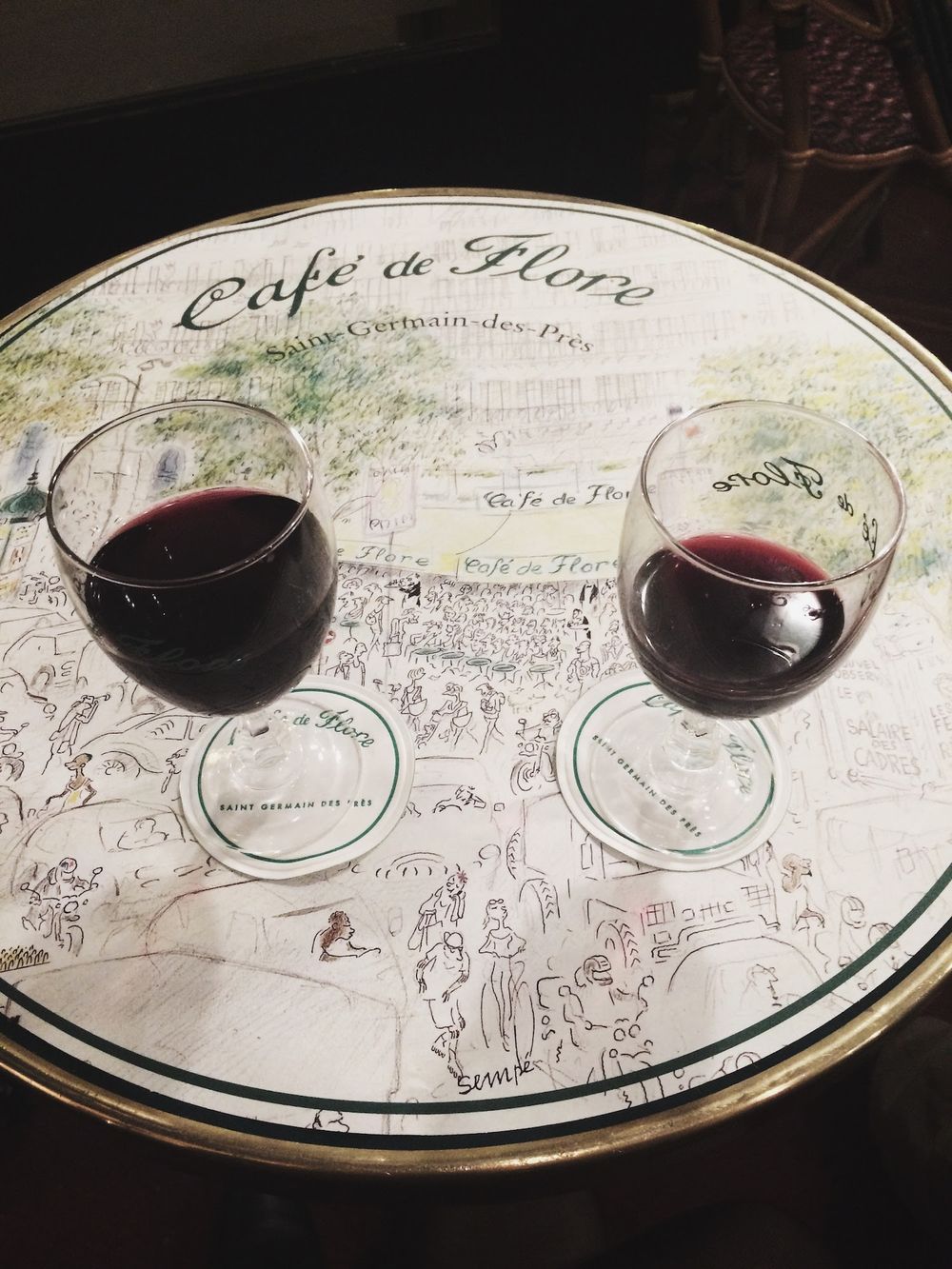 172 Boulevard Saint-Germain, 75006 Paris
Stay at the cozy Hotel Amour
After a long day of art fair trotting, I had a wonderful meal and wine at the Hotel Amour in the 9th arrondissement, not too far from my apartment…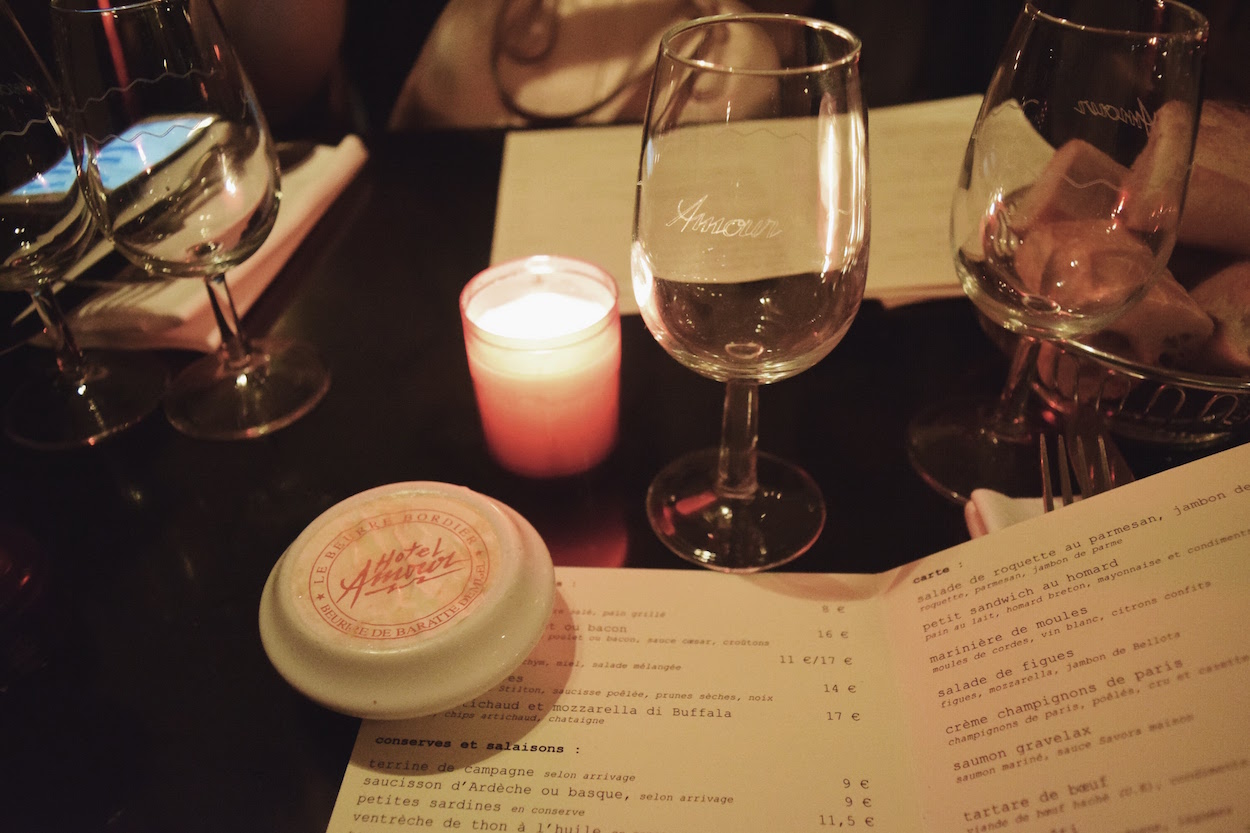 Hotel Amour
8 Rue de Navarin, 75009 Paris
Au Général Lafayette
There's something about seeing French menus written on the windows of a café that makes me smile! I came across this café on my way to a meeting and couldn't resist to snap a photo.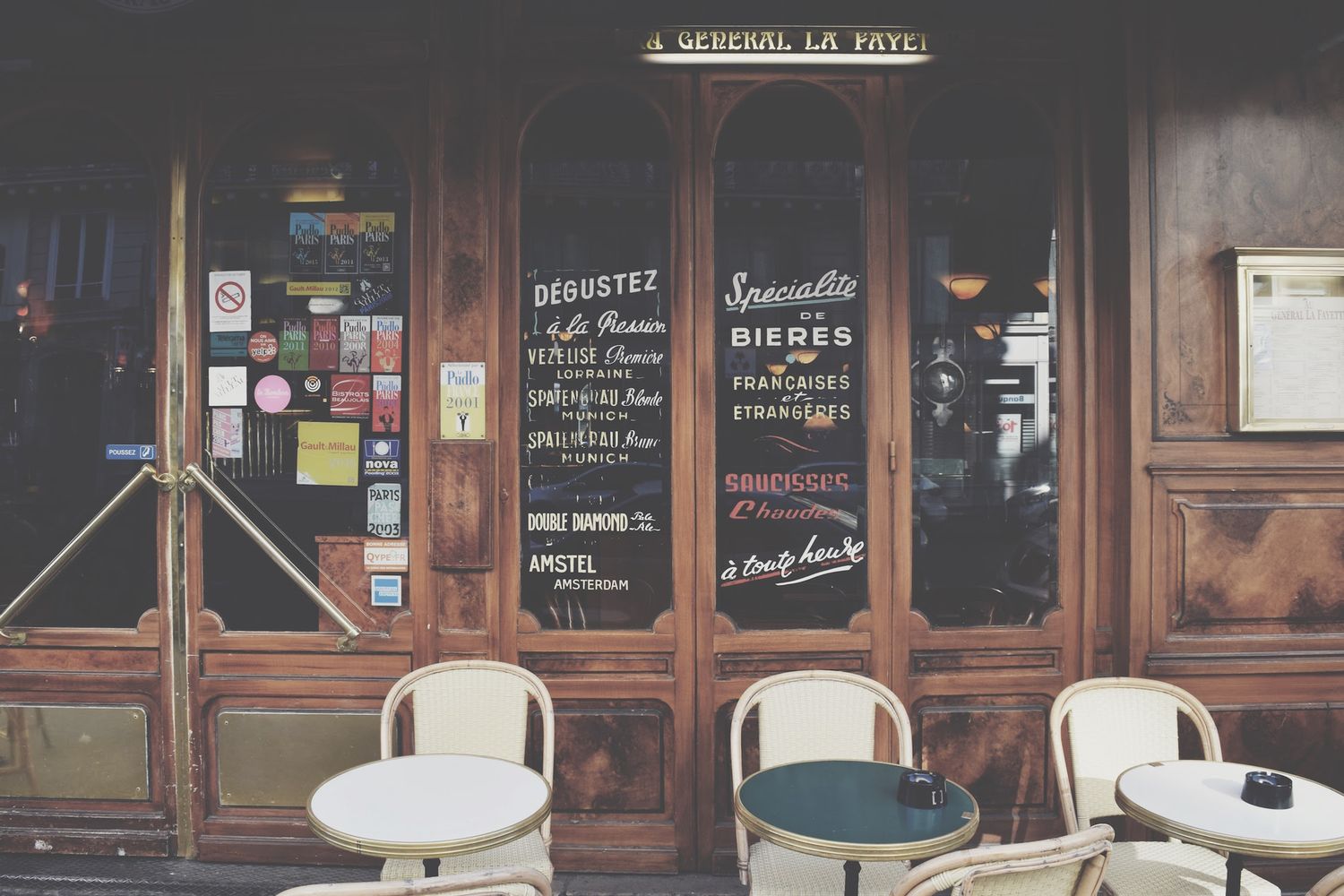 52 Rue la Fayette, 75009 Paris, France
Visit the Art Fairs in the 16th Arrondissement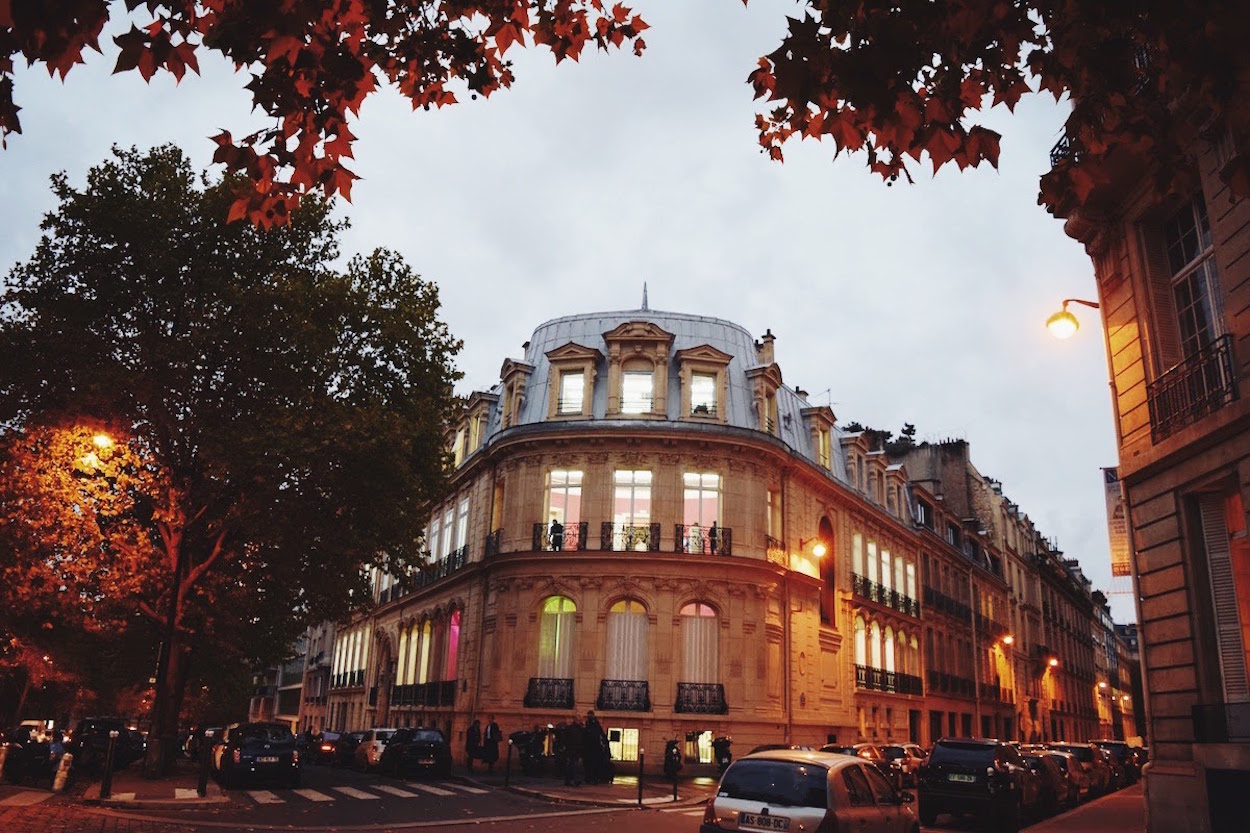 Chez Lévêque & Chez Marie
I came across two beautifully handwritten façades of Parisian restaurants. One across from the Notre Dame de Paris and the other at the footsteps of Montmartre.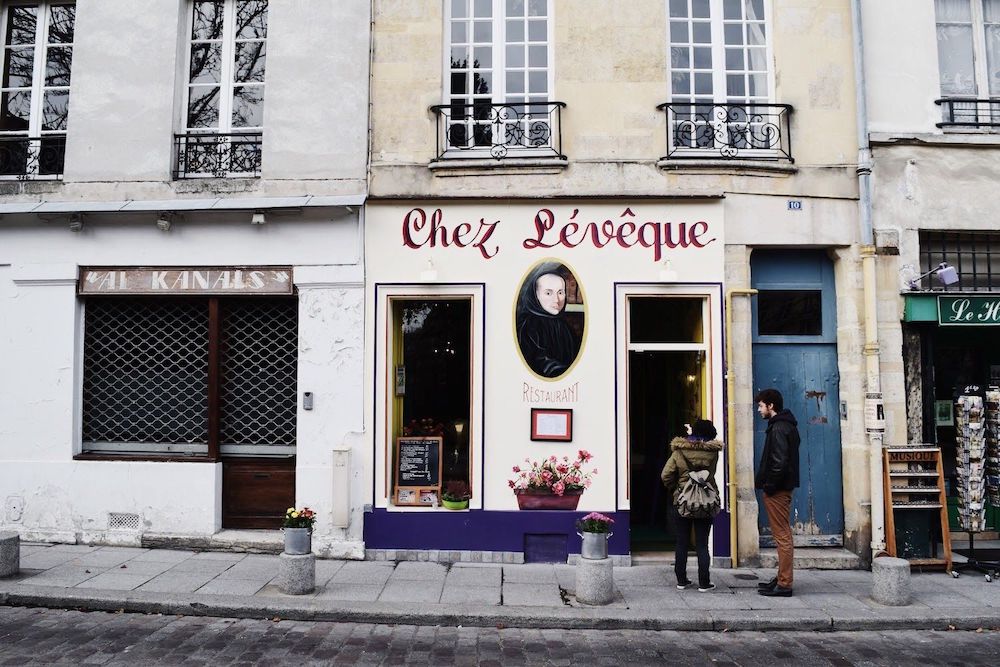 Chez Lévêque
10 Rue Saint-Julien le Pauvre 75005 Paris, France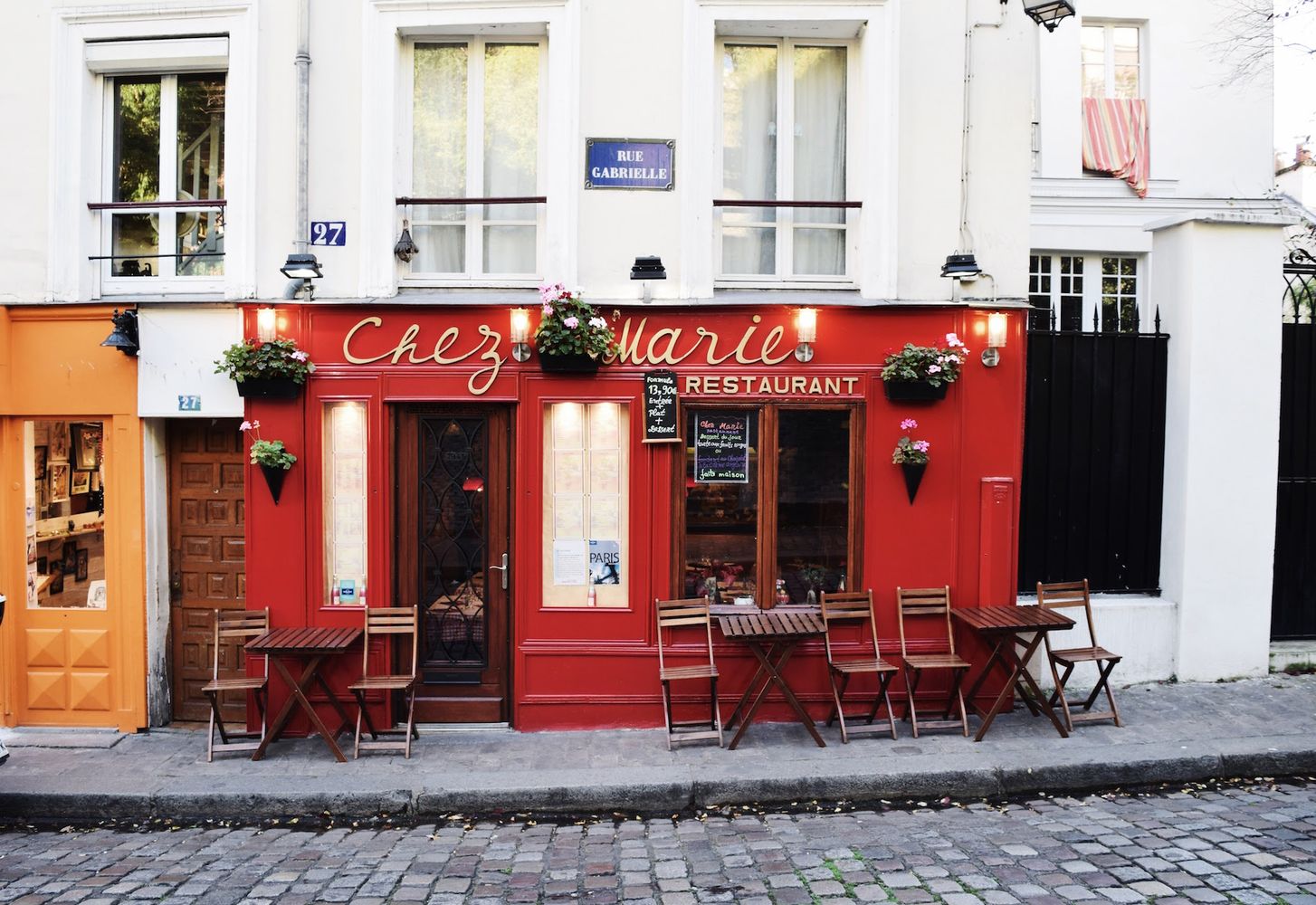 Chez Marie
27 Rue Gabrielle, 75018 Paris, France
Stroll The Seine
Many of Paris' famous landmarks are located along the winding Seine river that divides Paris in half. While most, like the Notre Dame Cathedral, are instantly recognizable, others will baffle you as you ponder their origin. For me, this was a long building in the Left Bank with several conical roofs that looked like a beautiful castle! Thanks to Google Maps, I discovered it was the Conciergerie — a former prison that famously held Marie Antoinette before her beheading at Place de la Concorde. Yes, you read that right, it's a prison. I don't think I've ever seen a lovelier one in my life!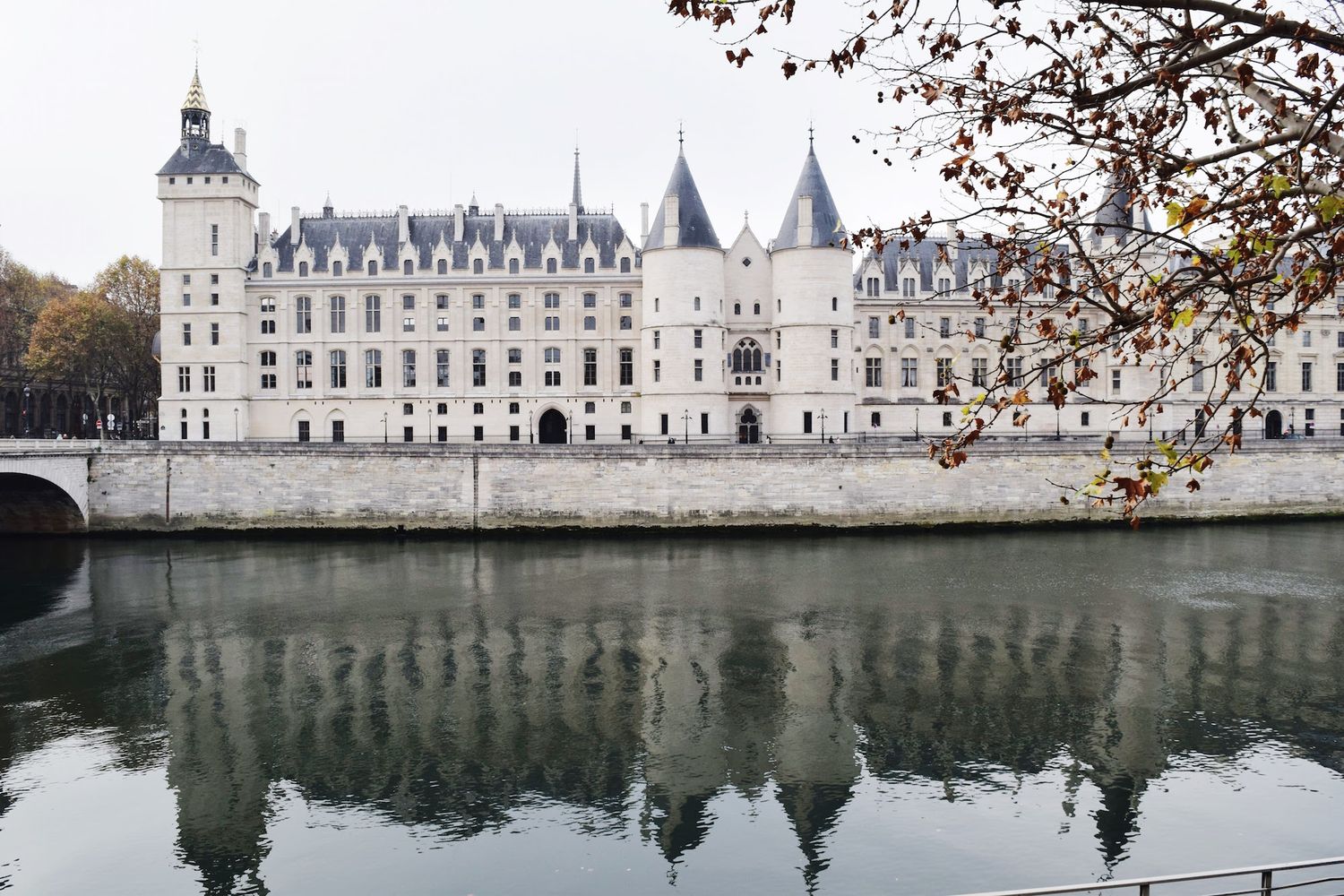 Conciergerie
2, Boulevard du Palais 75001 Paris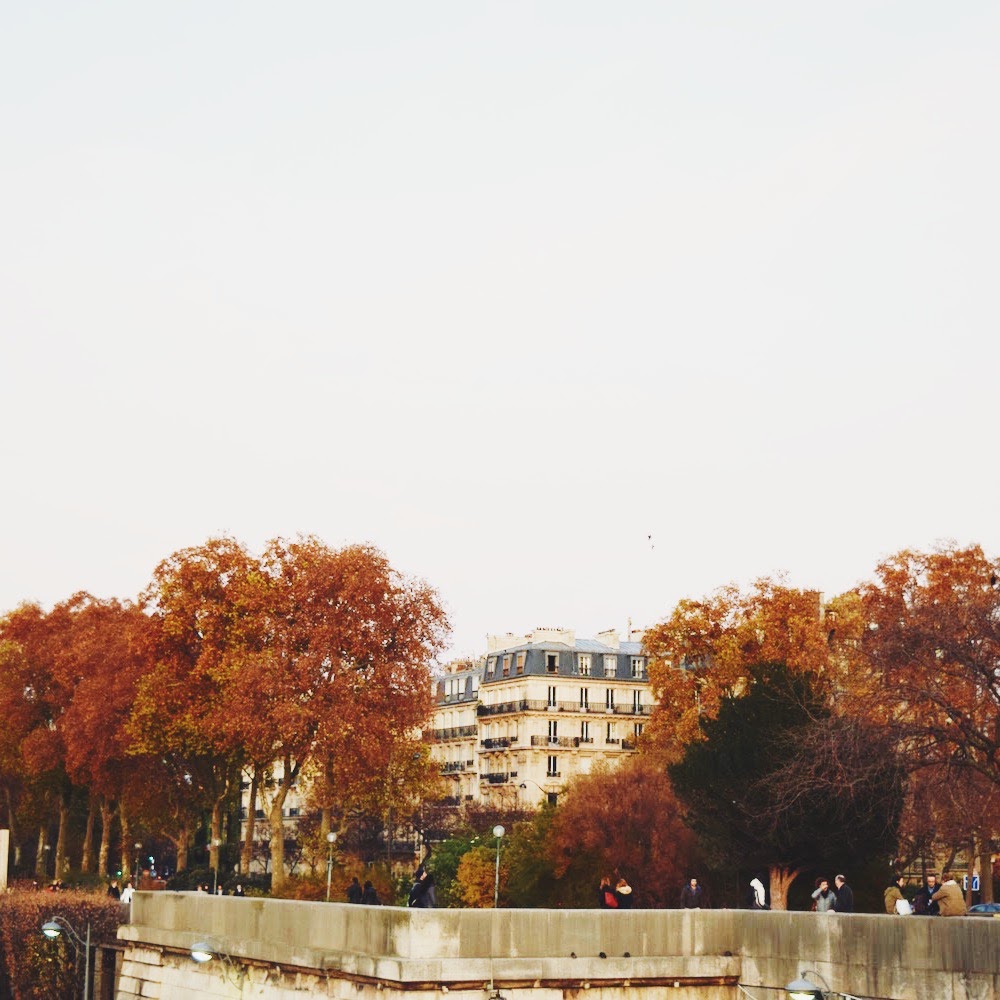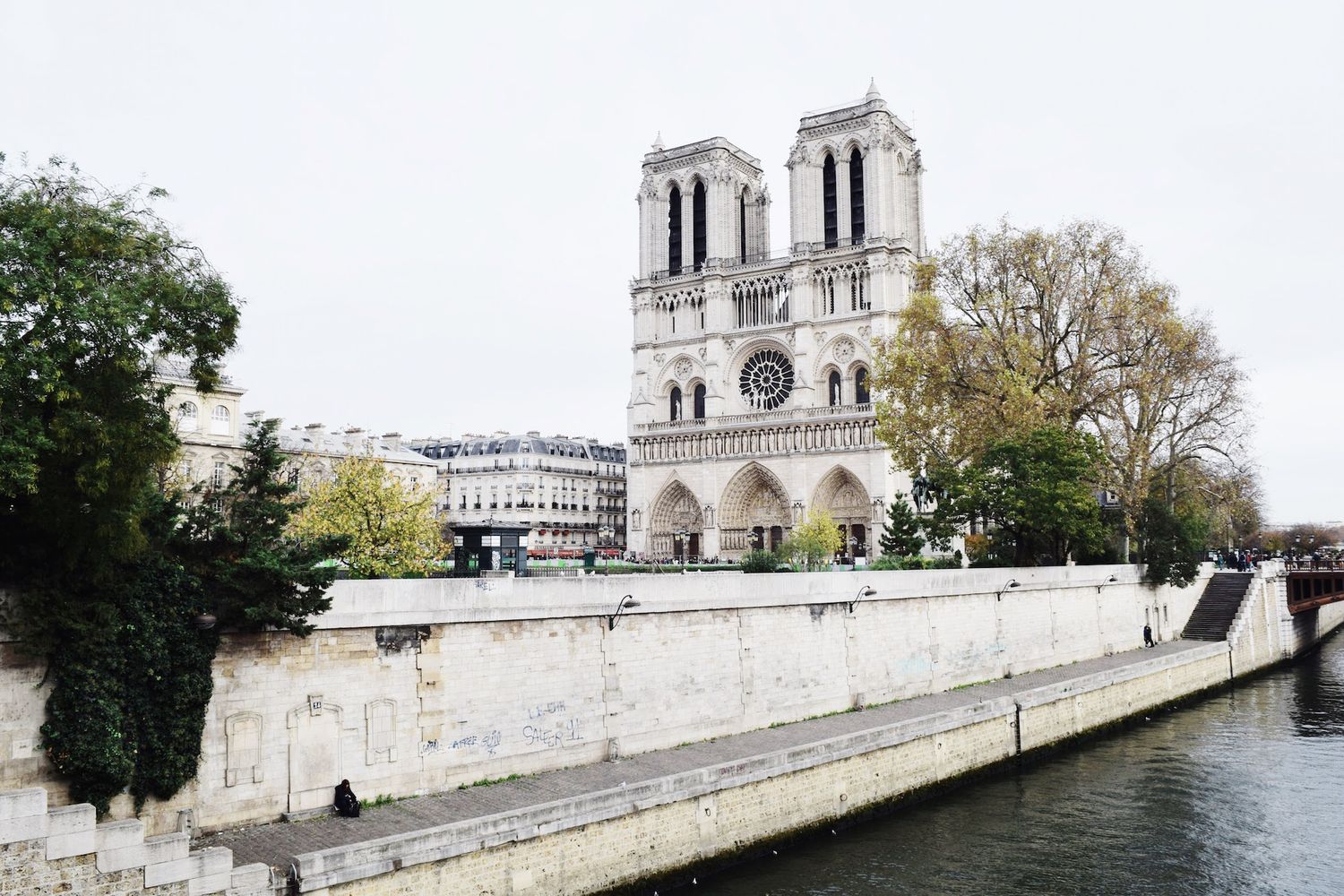 Le Marais
Exploring the East side of Paris is a low-key experience. You come across new and cutting-edge contemporary art galleries as opposed to old, established museums. You hang out in a tiny café instead of a grand restaurant. You walk along small winding streets instead of large boulevards… You get the idea!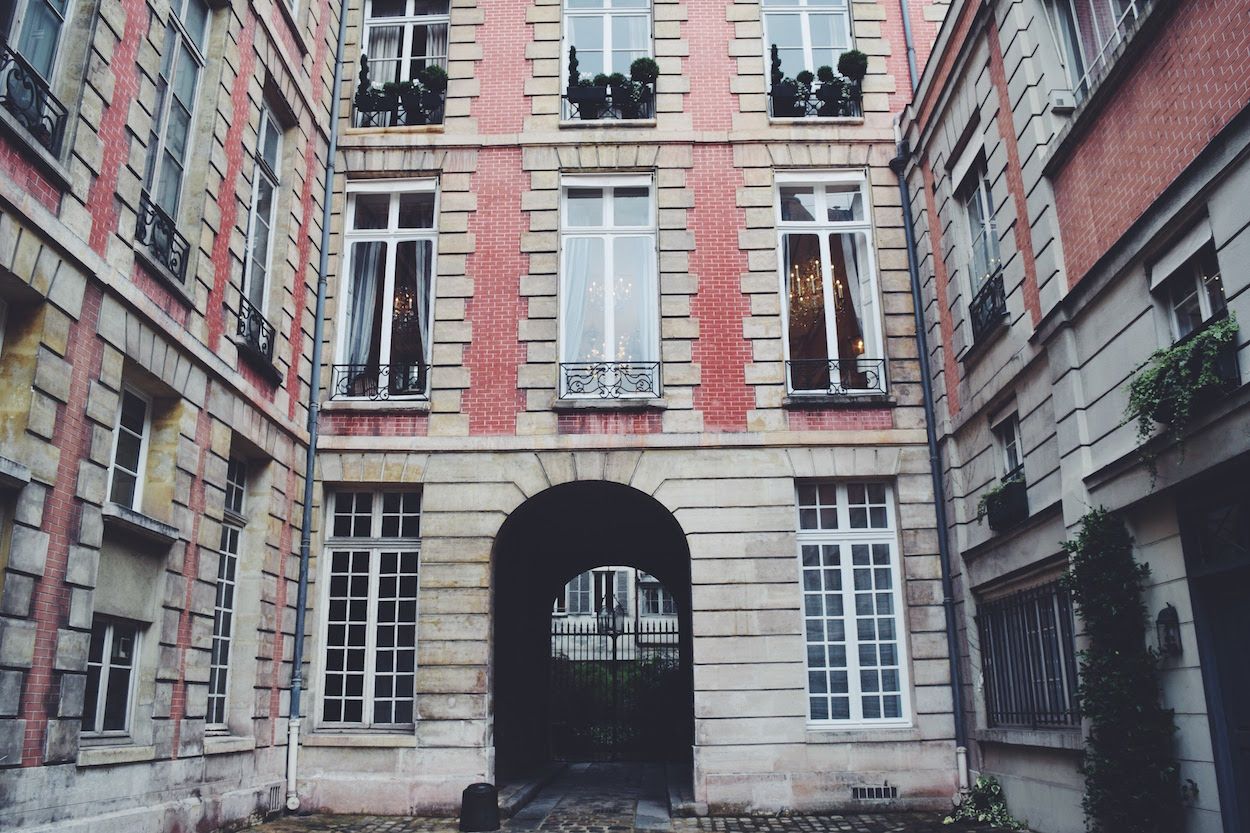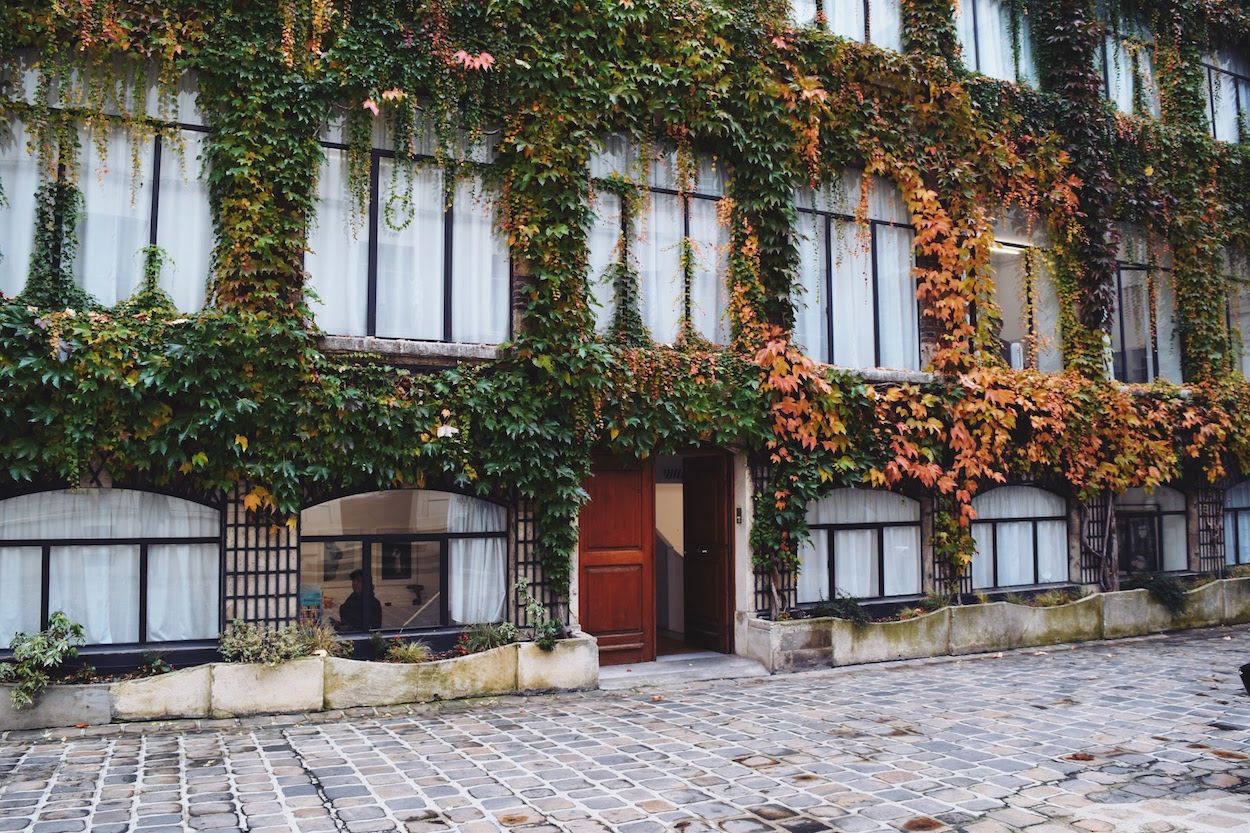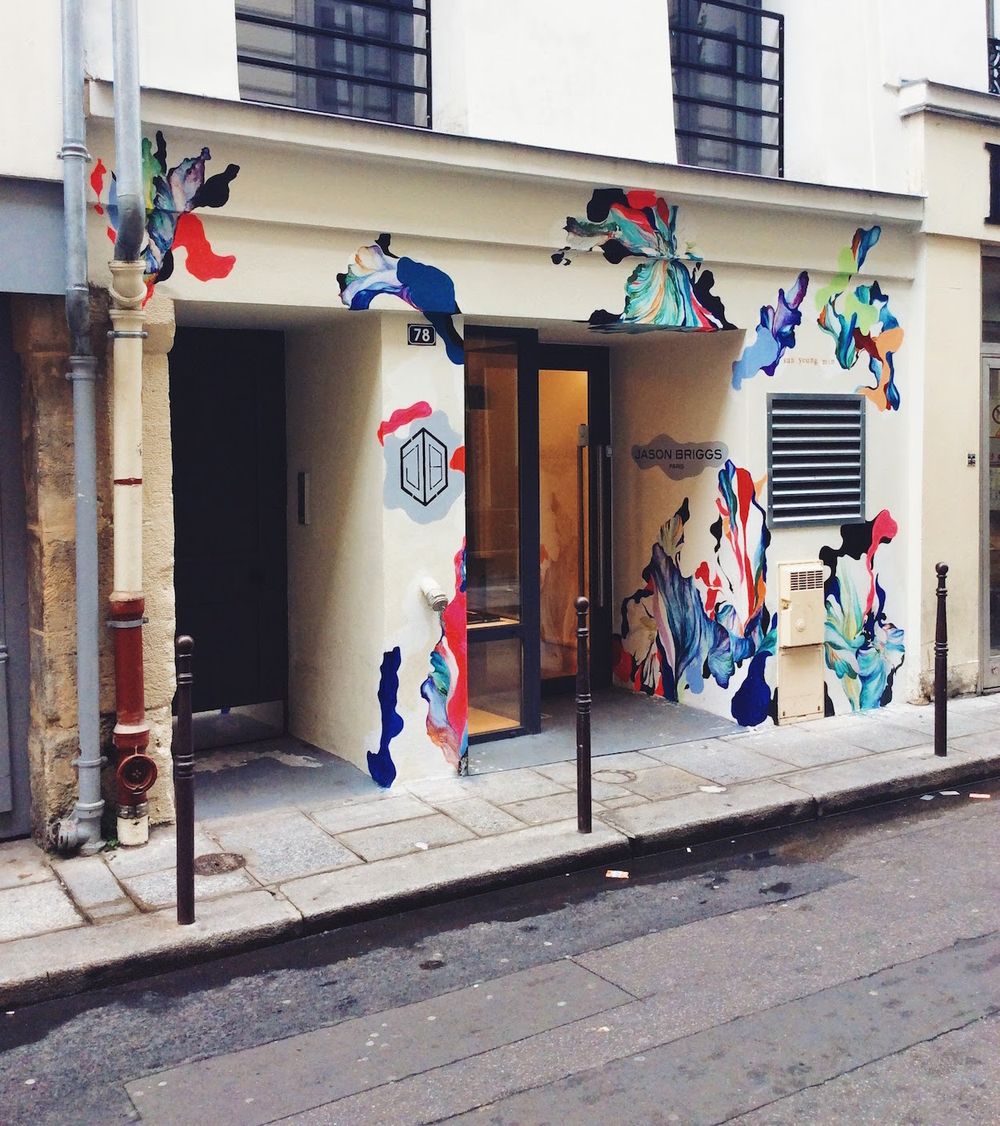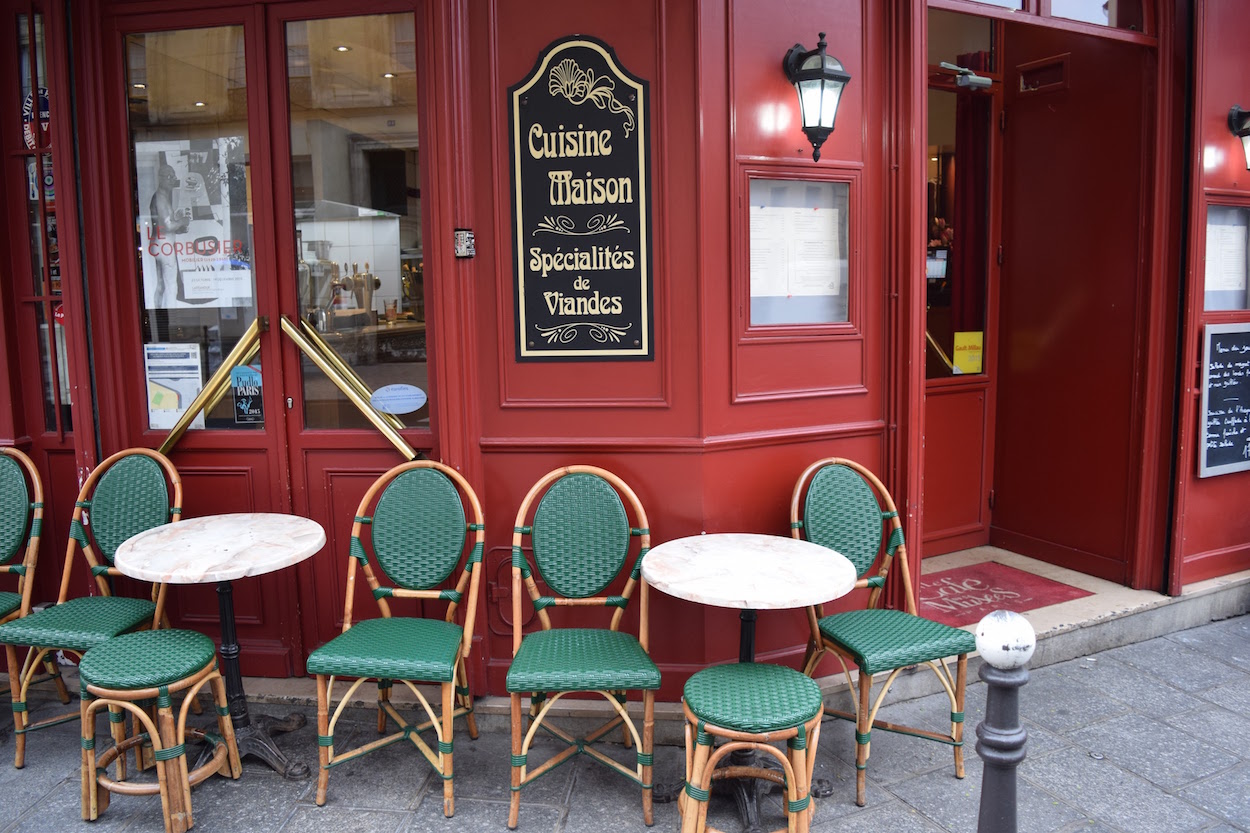 Institut Historique d'Allemand
I've never actually been inside this place, but I absolutely adore the exterior ever since I came across it last June!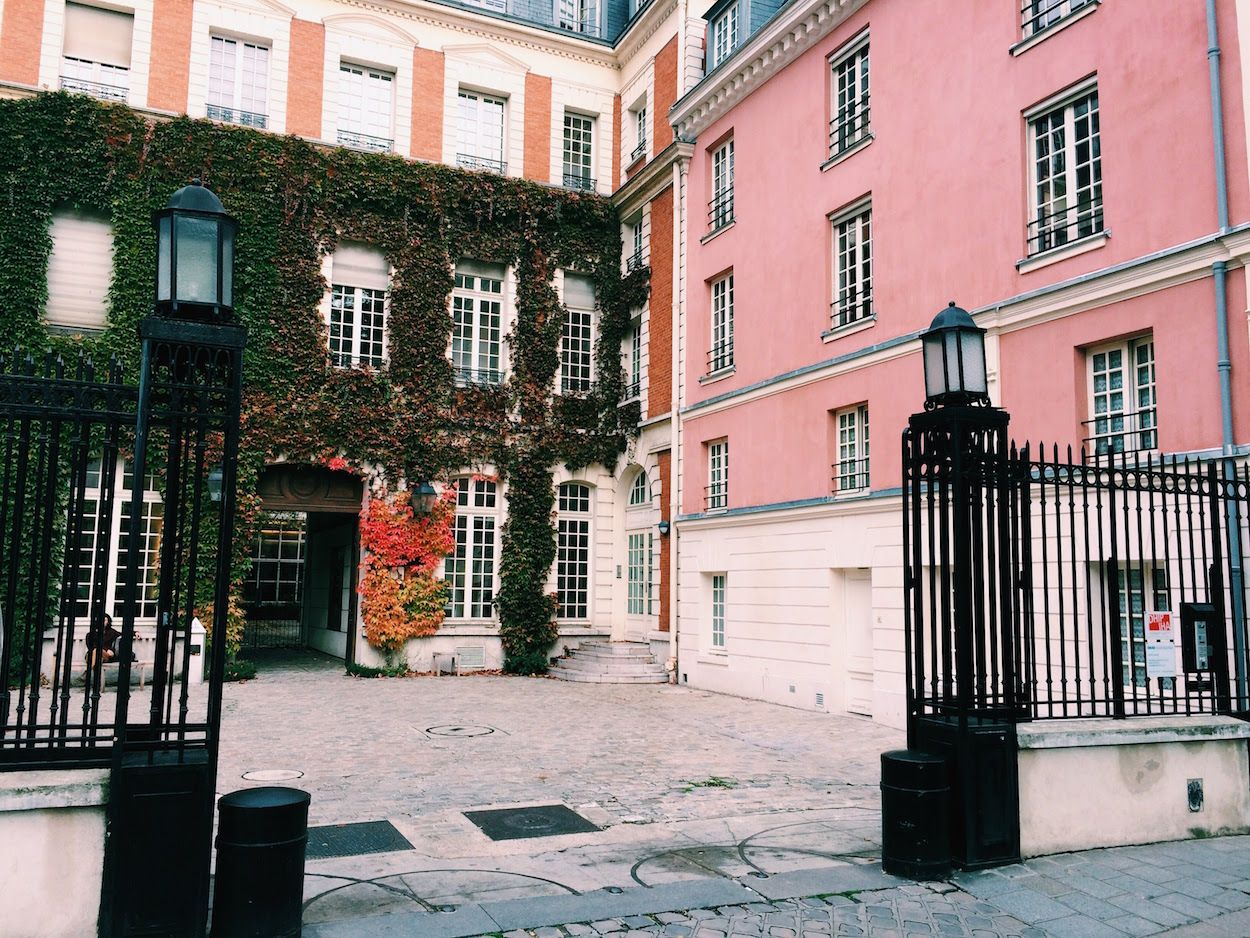 8 Rue du Parc Royal, 75003 Paris
La Petite Place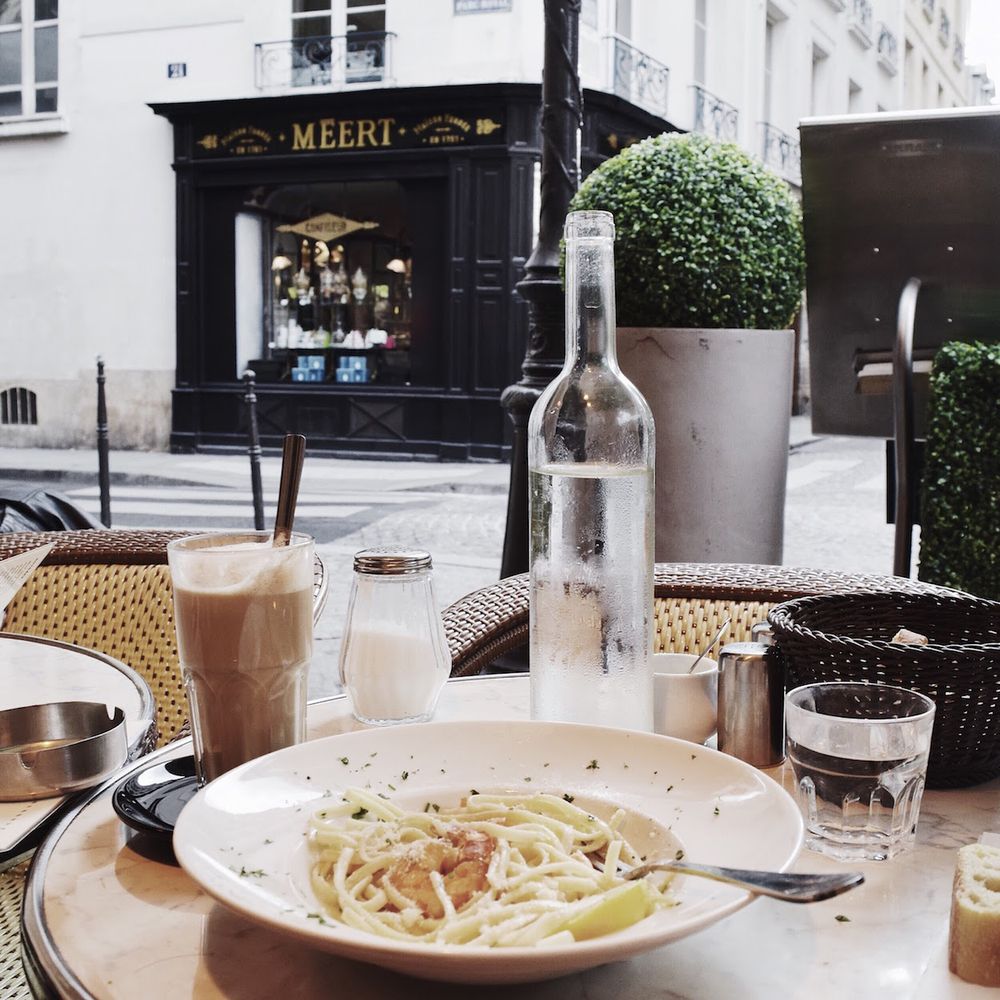 16 Rue du Parc Royal, Paris
Take in the View from Restaurant Georges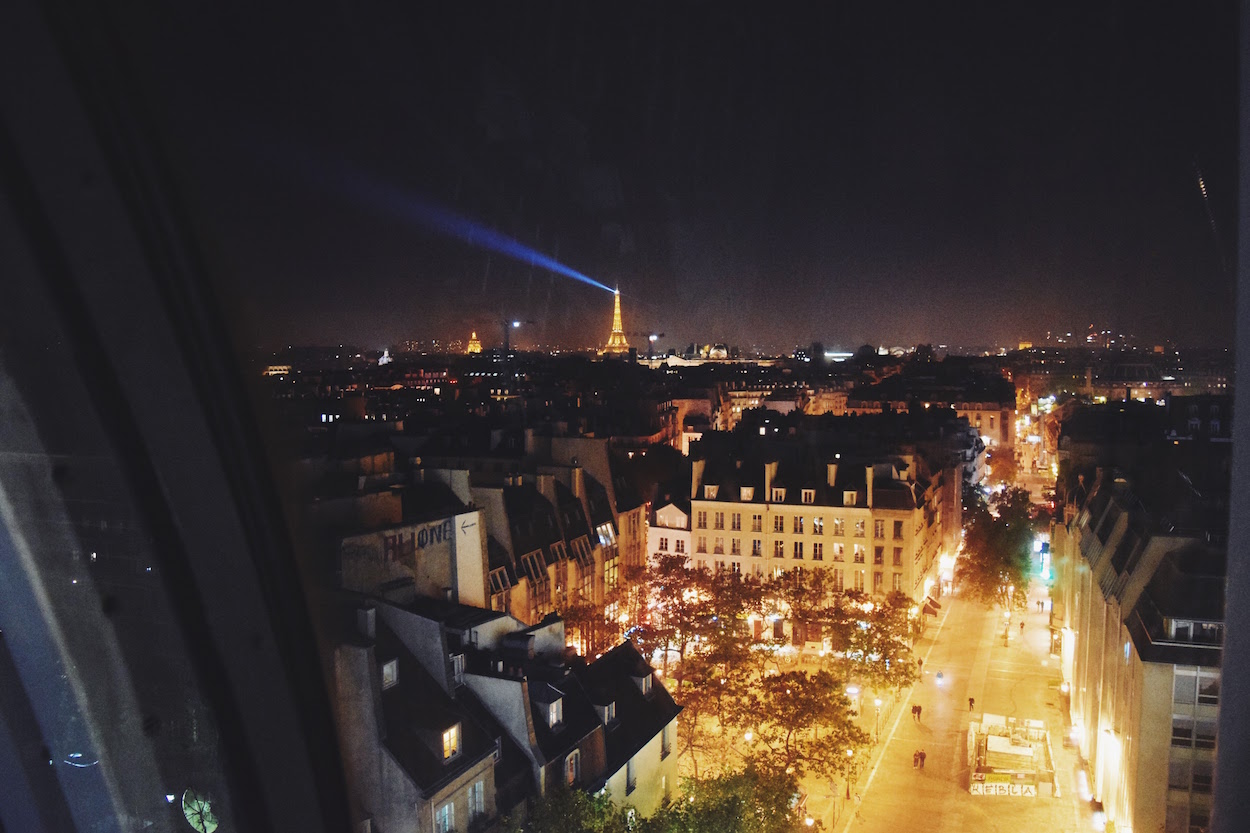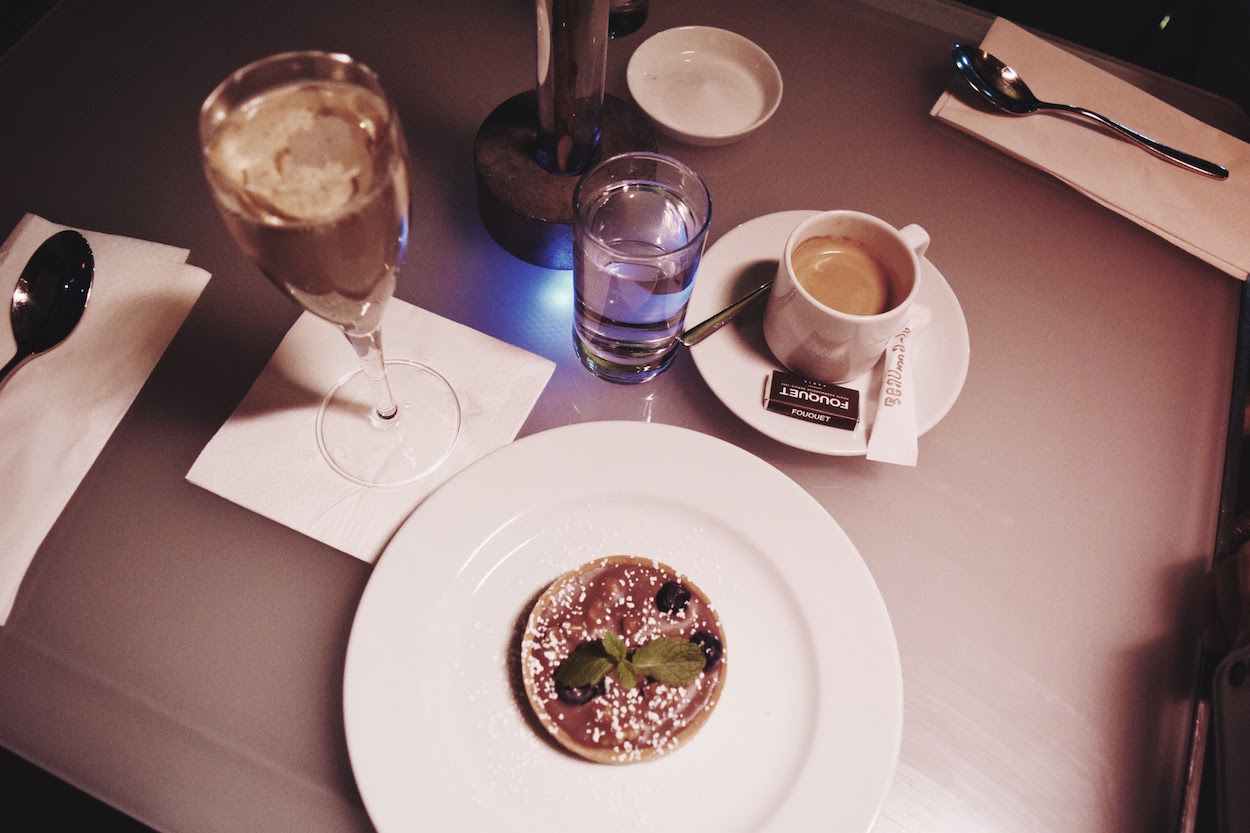 6ème étage, Palais Beaubourg, Place Georges Pompidou, 75004 Paris
OFR, beautiful books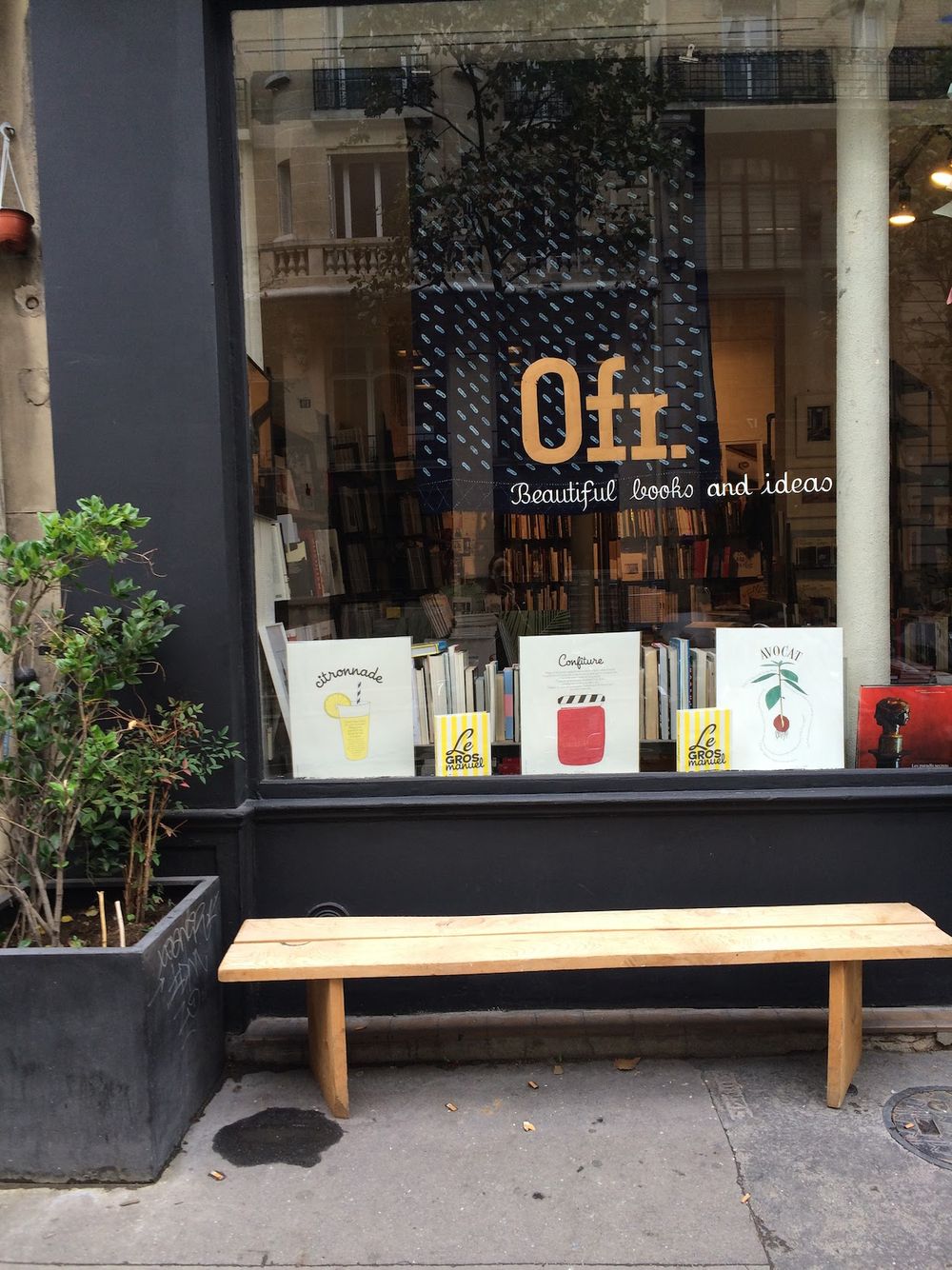 20 Rue Dupetit-Thouars, 75003 Paris
A funny little story: within 24 hours, I was asked for directions by three different French tourists on the street – something that could just be a result of chance, but somehow makes me feel like I appear Parisian – in which case, I'll take that as a compliment! ;)
I hope you enjoyed this list of things to do during autumn in Paris!