Deauville, France is best known for its beautiful beaches, luxury hotels, and high-end shops. But there's more to this French seaside resort town than meets the eye.
Deauville is a very chic destination to visit. It's often called the "Parisian Riviera" due to the upscale crowd it attracts – at just a 3 hour train ride from Paris, or a 2 hour drive. It's also become a hub of French culture with lots of annual events like film festivals, classic music concerts, and polo matches.
If you want advice on planning a trip to Deauville, check out my Deauville travel guide. Here are the best things to do in Deauville, France during your visit.
Go to the Deauville Beach
The 2-kilometer (1.5 miles) long Deauville Beach is one of the most popular spots in Deauville during summer in France! Admire the colorful parasols – 450 in total or relax on the sand. The expansive beach is a great place to relax and enjoy the sun and the water. Be careful – the tide comes in fast before 2pm.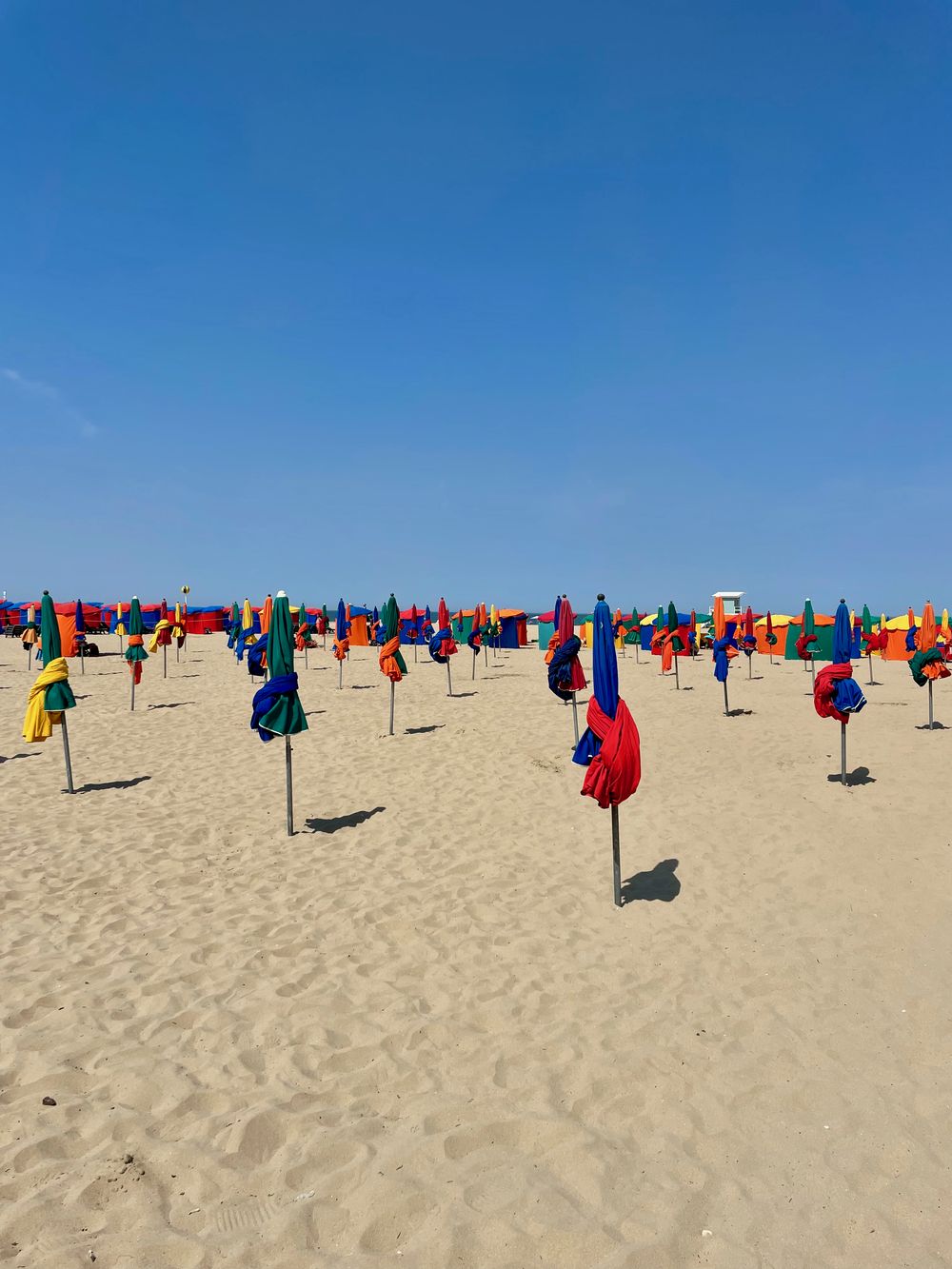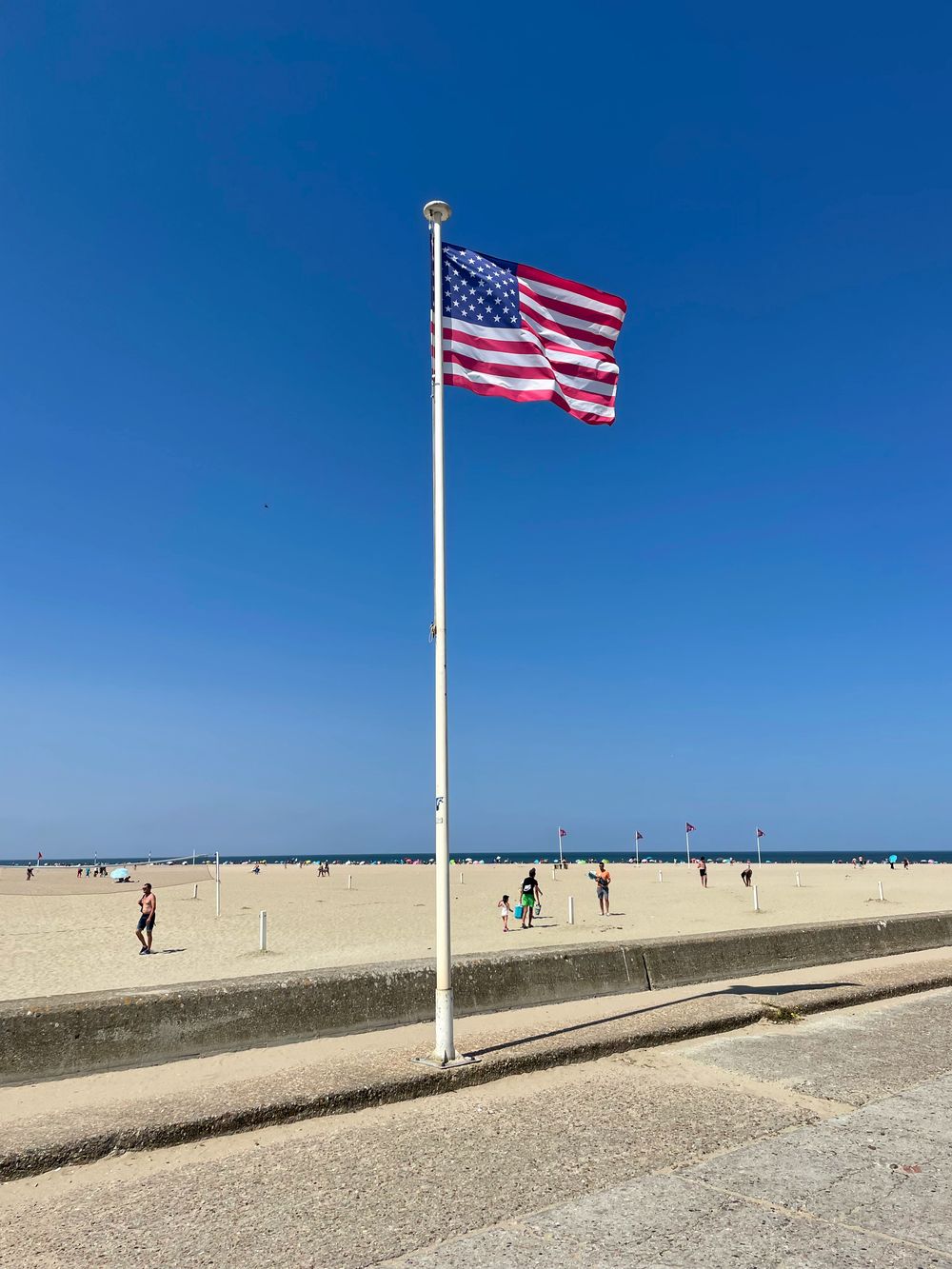 Walk the Boardwalk to see the Art Deco Beach Huts
Deauville's 1923 boardwalk Les Planches is a beautiful spot to take a walk, and it's also where you'll find the town's iconic art deco beach huts. The cute huts are a Deauville hallmark, and they make for some great photos. You'll notice the names of famous actors and directors who have visited the annual Deauville American Film Festival over the previous years on the wooden barriers separating each hut.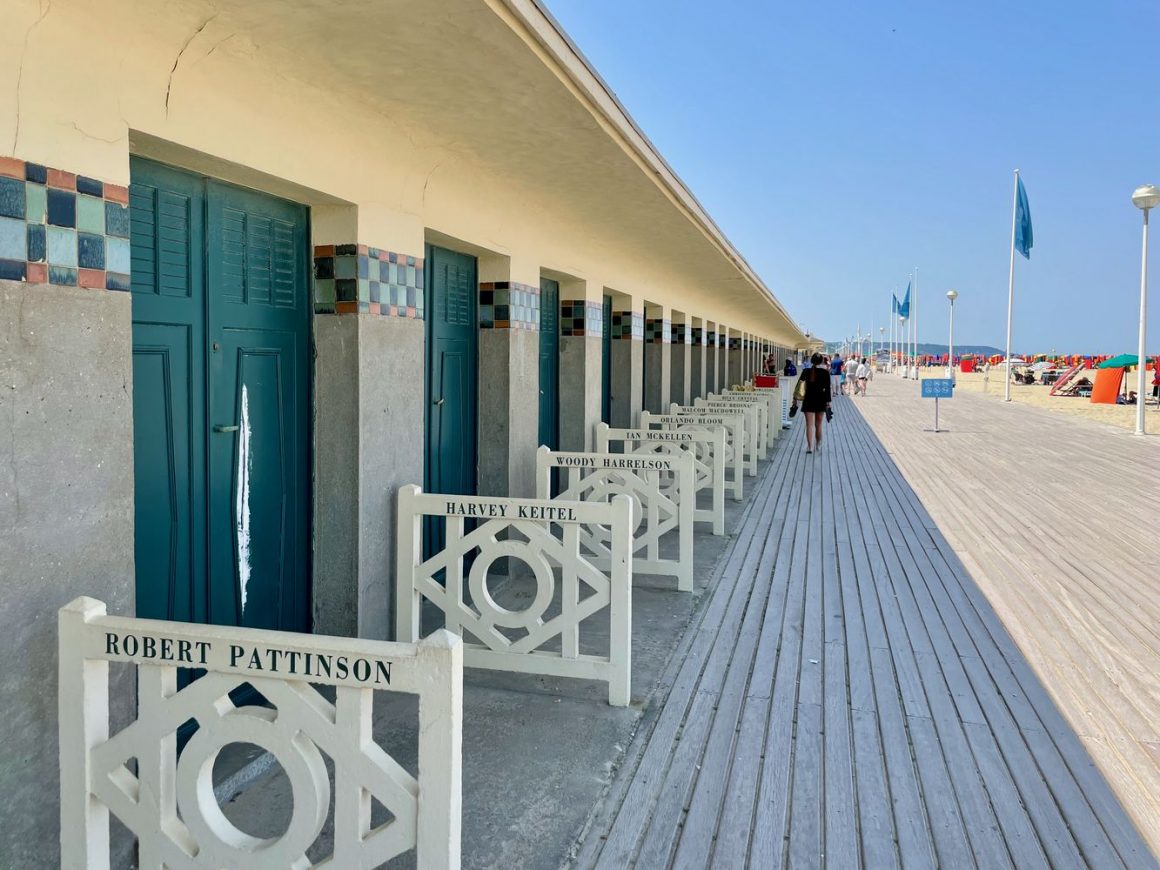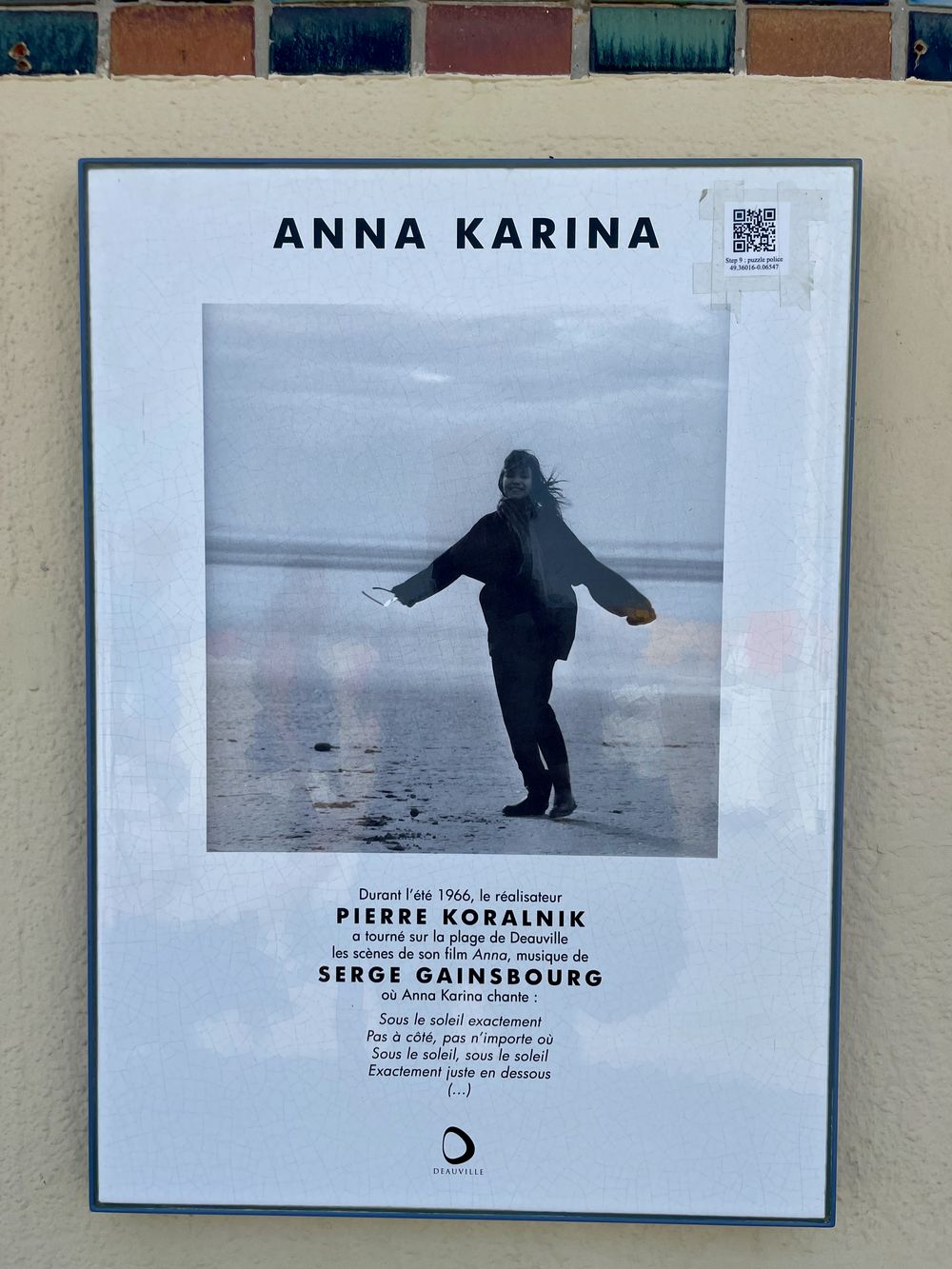 Stay at a Historic Hotel
The two best luxury hotels in Deauville are the Hotel Barrière Le Normandy and the Royal Barrière Hotel. Both of these hotels are over 100 years old, and they're both absolutely beautiful. If you can, definitely try to stay at one of these historic Deauville hotels.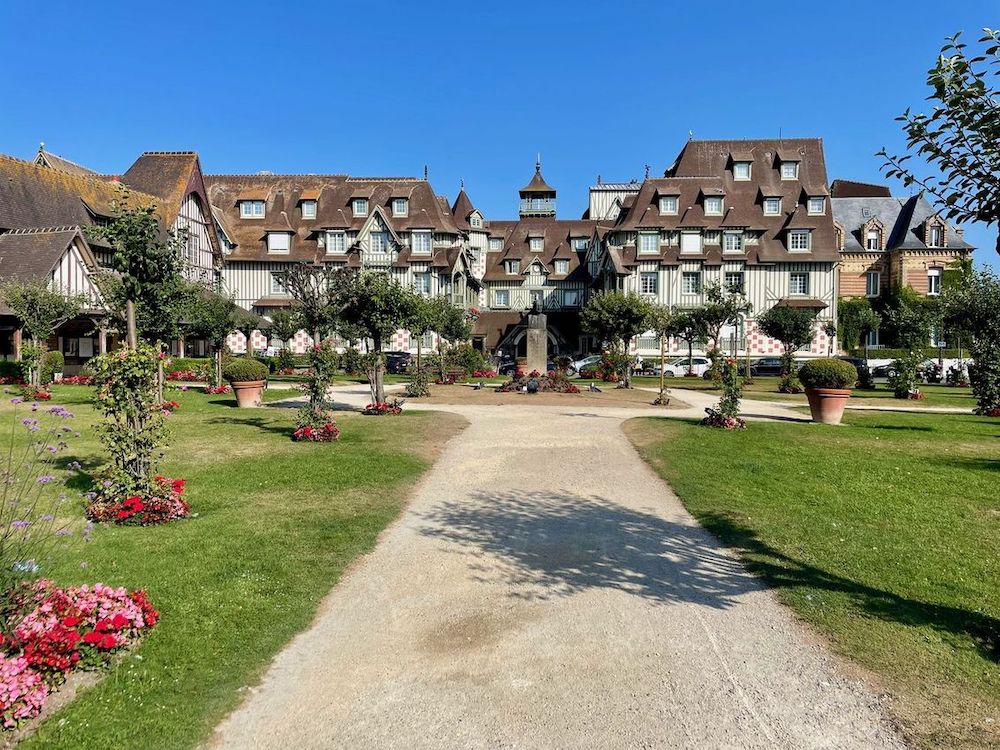 See a Polo Match
A polo match in Deauville is a must-see. Deauville is known as the "capital of polo" and the sport is very popular here. The matches are usually held on Sundays, and they're a great way to spend an afternoon.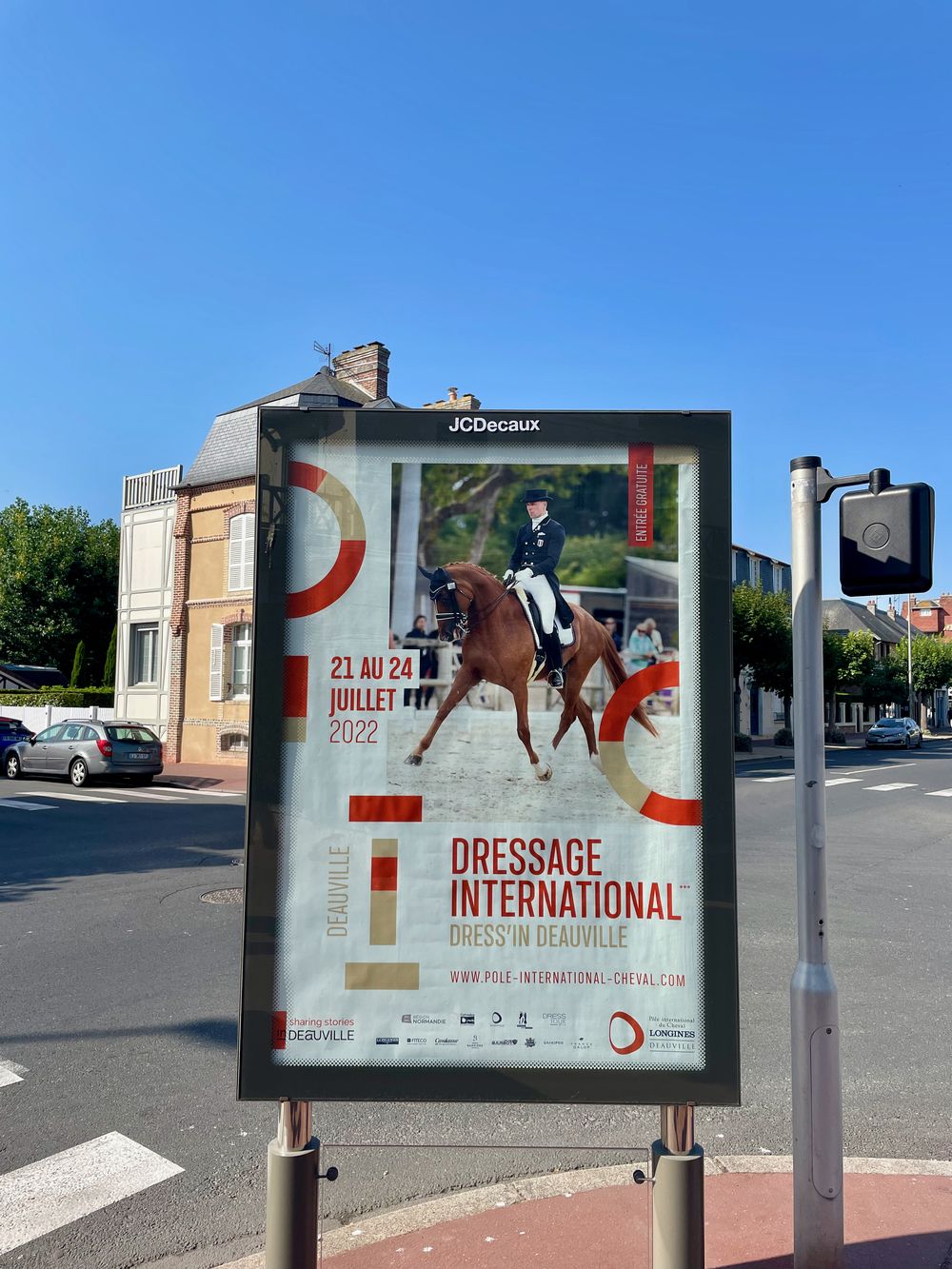 Watch a Horse Race
The Deauville race track Hippodrome Deauville-la-Touques is one of the most famous in France. If you're a fan of horse racing, this French racecourse, built in 1864, is the place to be. Deauville is a twin city of Lexington, Kentucky for this reason!
Visit Villa Strassburger
The Villa Strassburger is a beautiful Deauville landmark. The villa was built in 1912 for Baron Henri de Rothschild and his wife. It's a great example of Normandy's Belle Epoque architecture, common in the Pays d'Auge region. In 1924, it was bought by American billionaire Ralph Beaver Strassburger. It was occupied by the Nazis during World War II and later renovated in 1948. Villa Strassburger has been protected as a historical monument since 1975. Check to make sure it's open to visitors before going there – when I visited, it was not open to the public!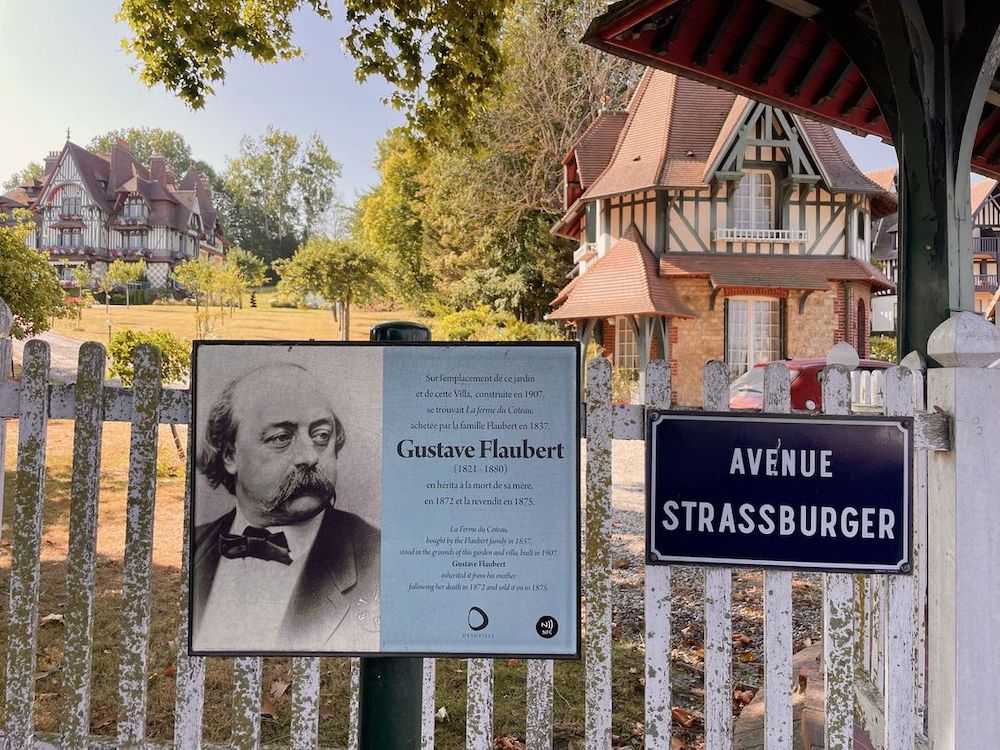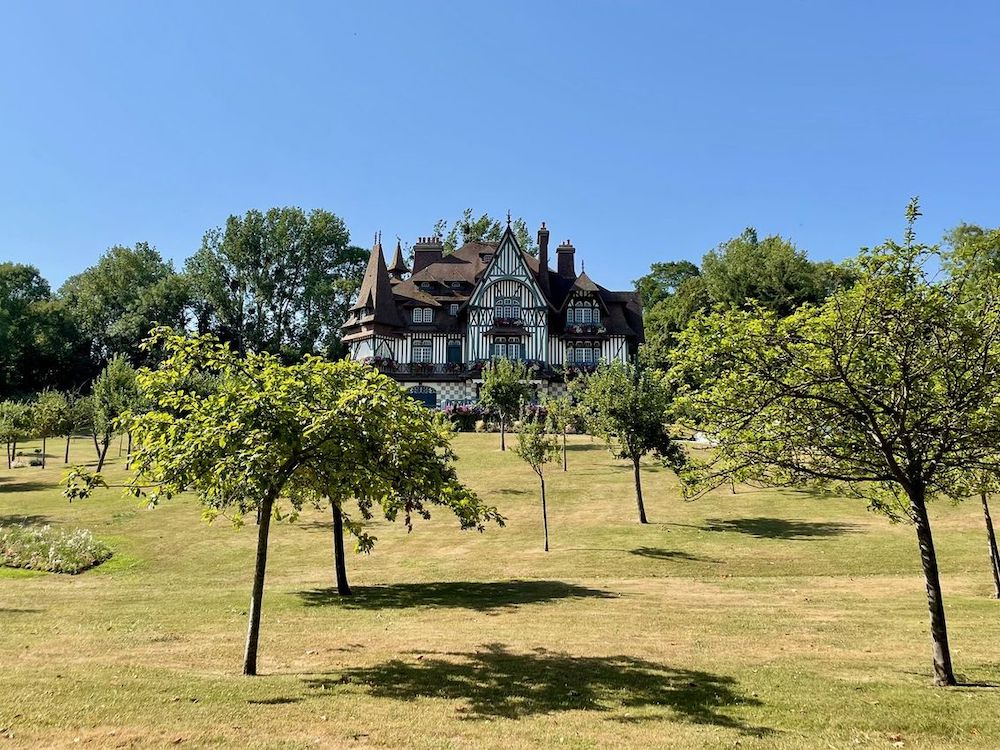 Admire the Beautiful Architecture
Traditional Normandy houses are often made of wood and sometimes painted in beautiful colors!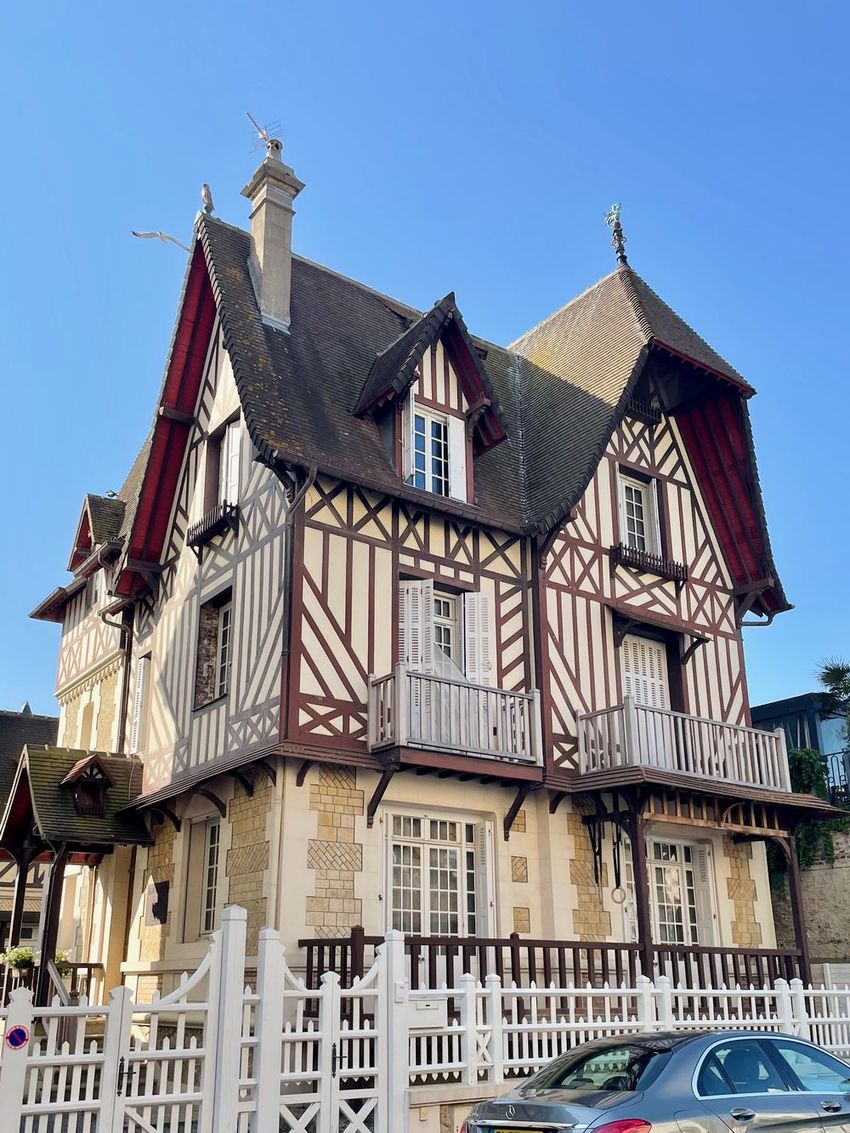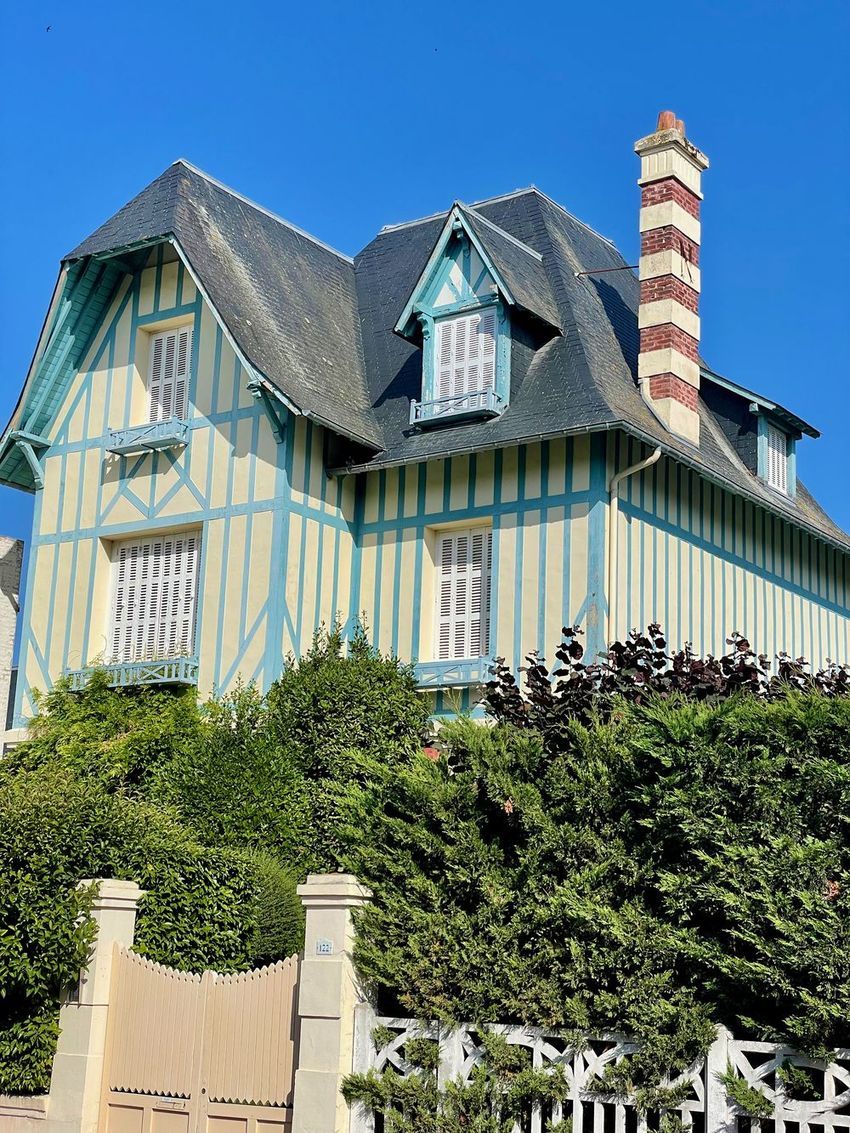 Tour the Casino Barrière
You must check out the Deauville Casino which opened back in 1864. The Deauville casino is one of the most popular attractions in town. The grand building is worth a visit even if you don't gamble, and it's a great spot to people-watch. Its big lights have lit up the ocean since 1912. The proscenium theatre was built in 1910 and its Toile de Jouy decor was inspired by the Petit Trianon in Versailles.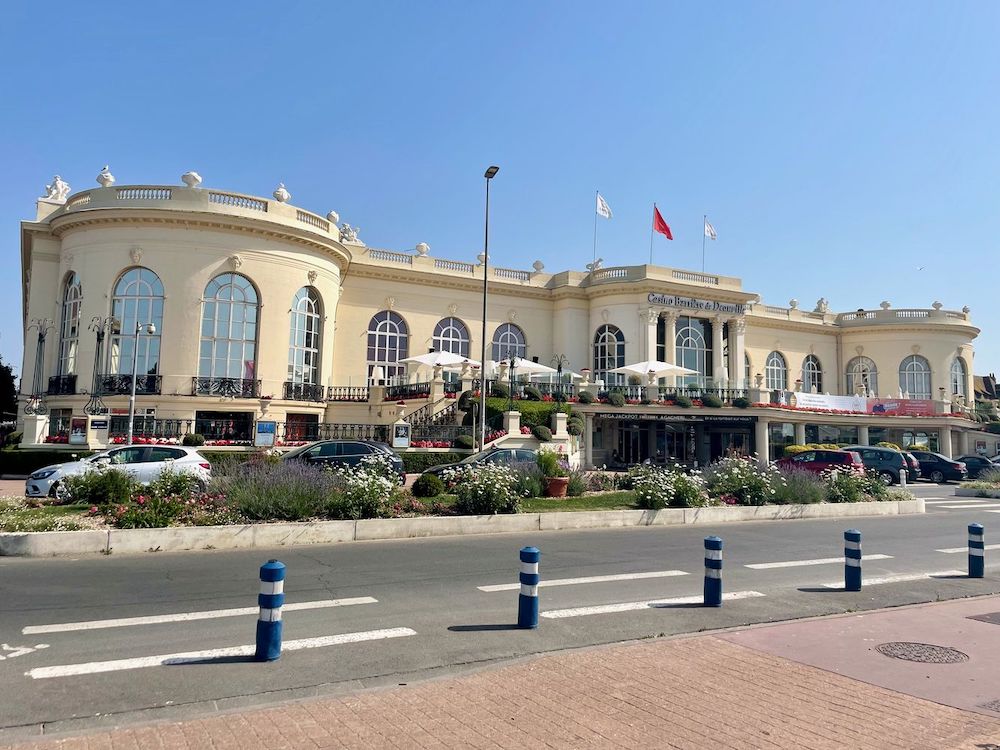 Shop the Farmer's Market
The Deauville farmer's market at Place du Marché is a great place to get fresh, local produce. The market is open on Tuesday, Friday, and Saturday mornings, and it's where you'll find fresh fish, cheese, butter, fruits, and vegetables from local Normandy farmers.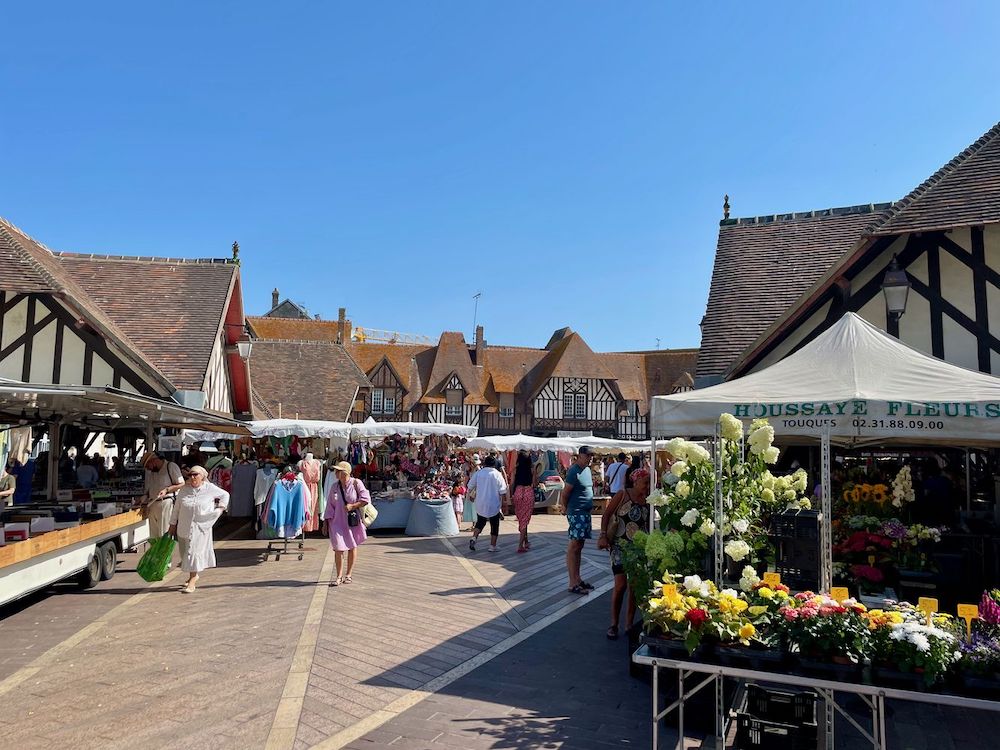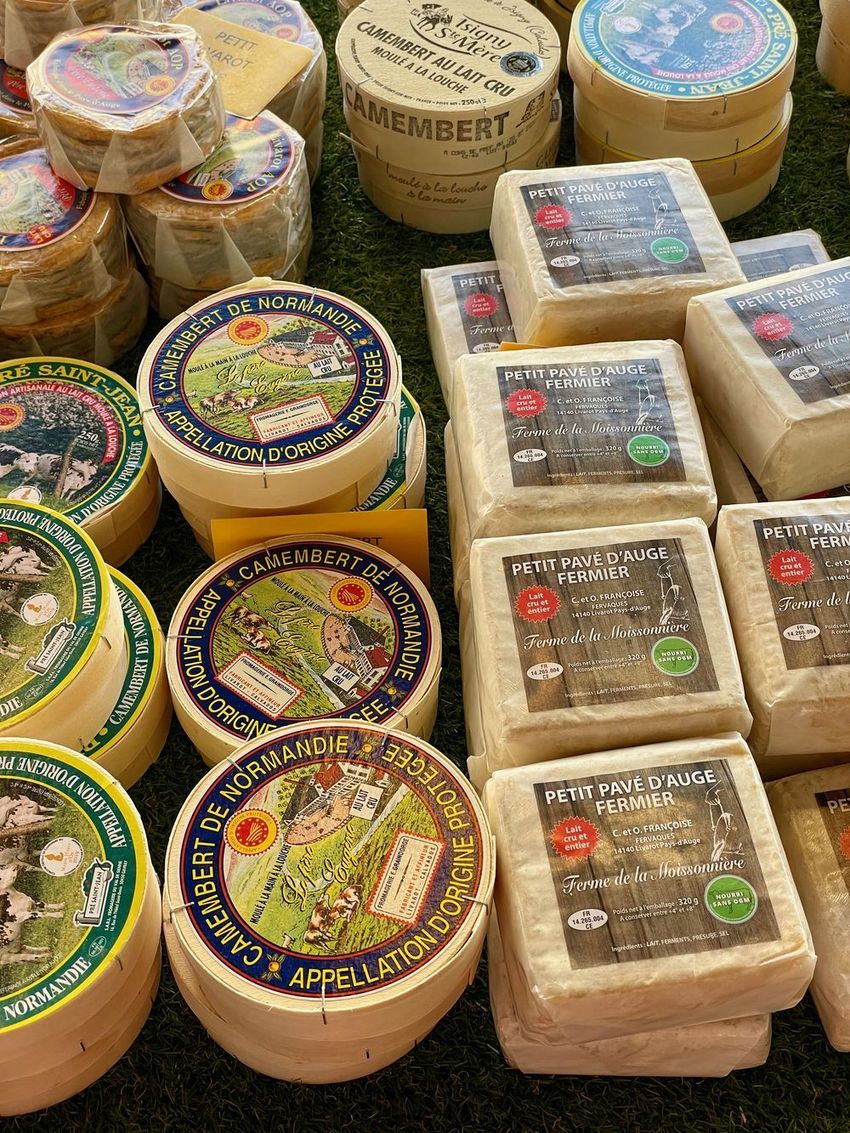 Enjoy the Fresh Seafood
Normandy serves some of the best French seafood dishes in France!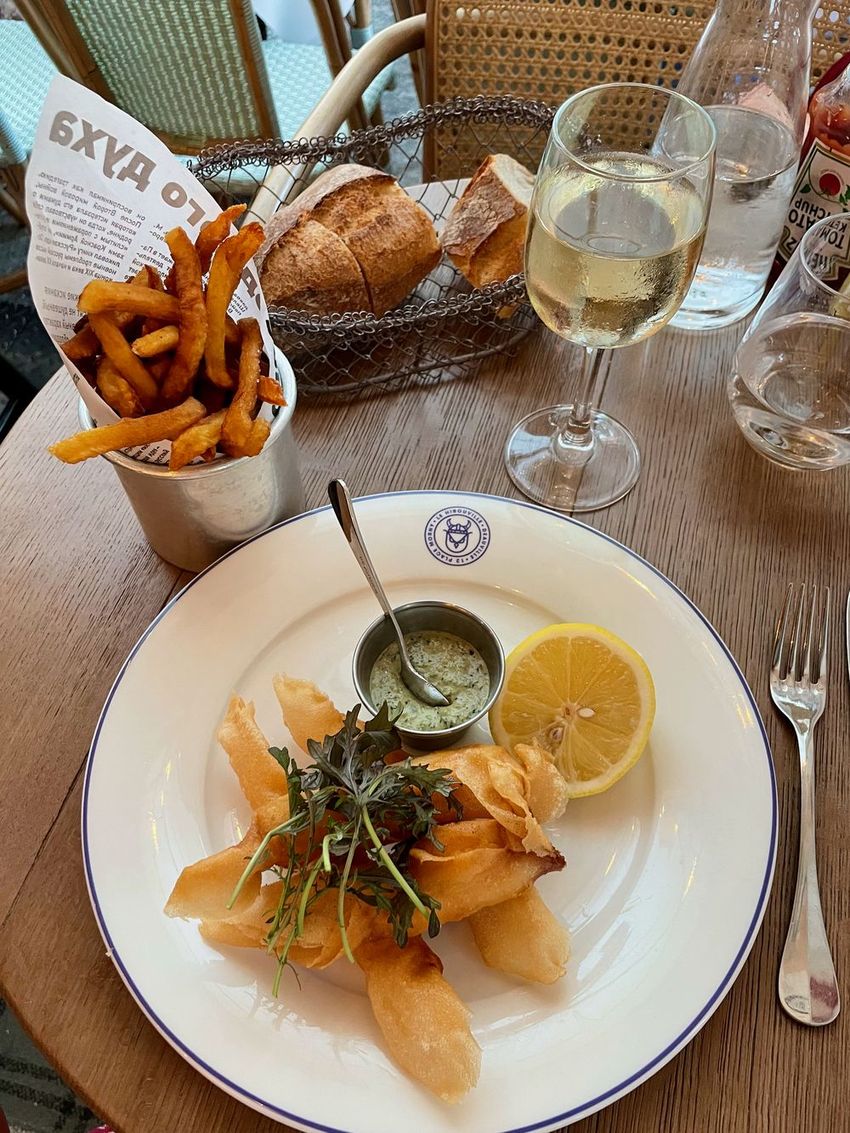 La Peniche is a highly rated restaurant in Deauville!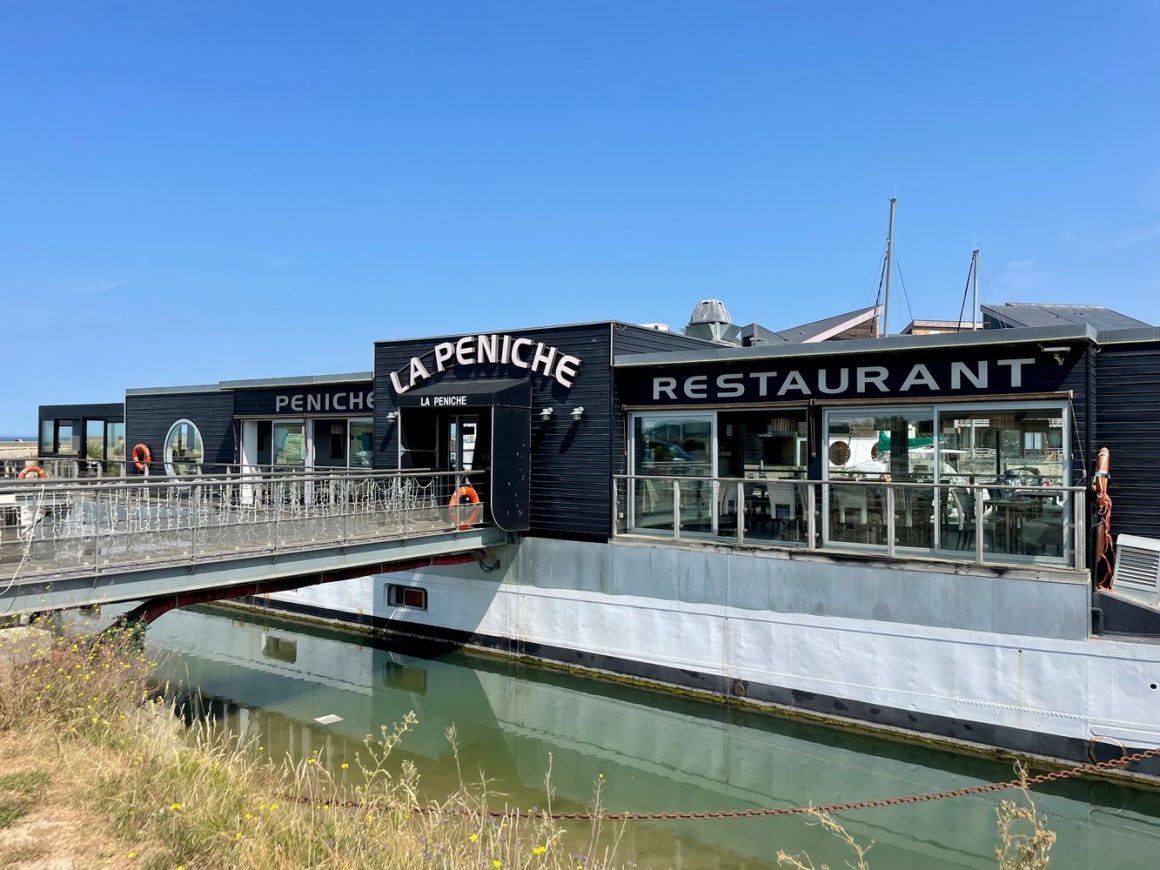 Do Some Luxury Shopping
Even though Coco Chanel opened her first boutique in Deauville, the iconic fashion brand is sadly no longer there. Nevertheless, you can shop the other luxury French fashion boutiques such as Hermès, Louis Vuitton, and Longchamp.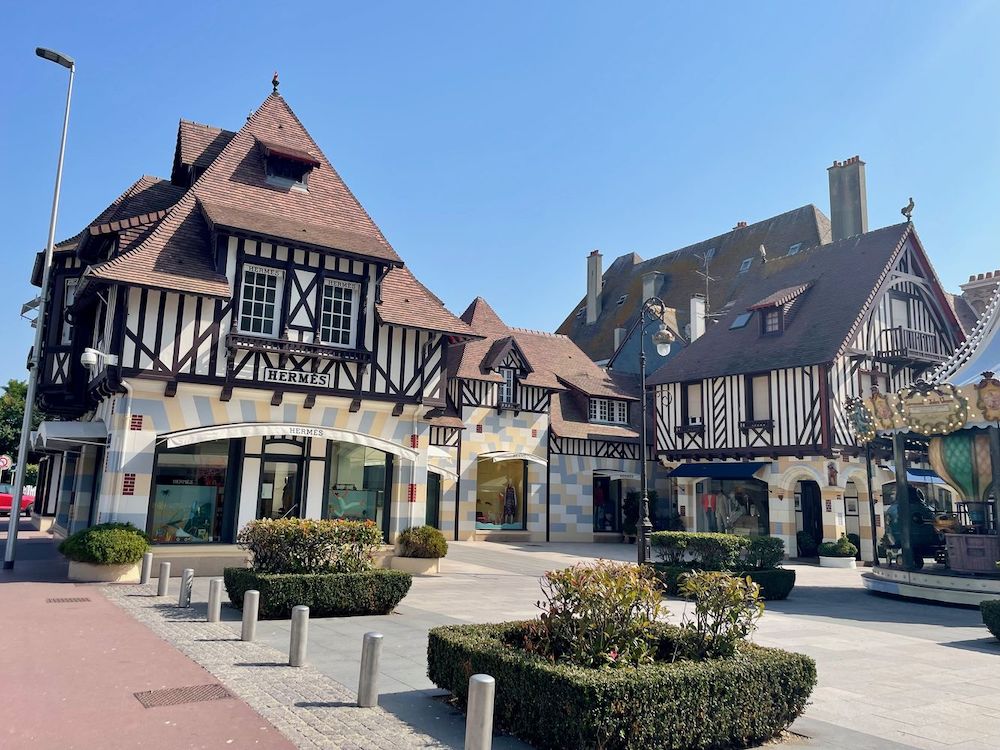 Catch a Film
Even if you aren't there for the big annual film festival, you can still catch a French movie at the local Deauville cinema.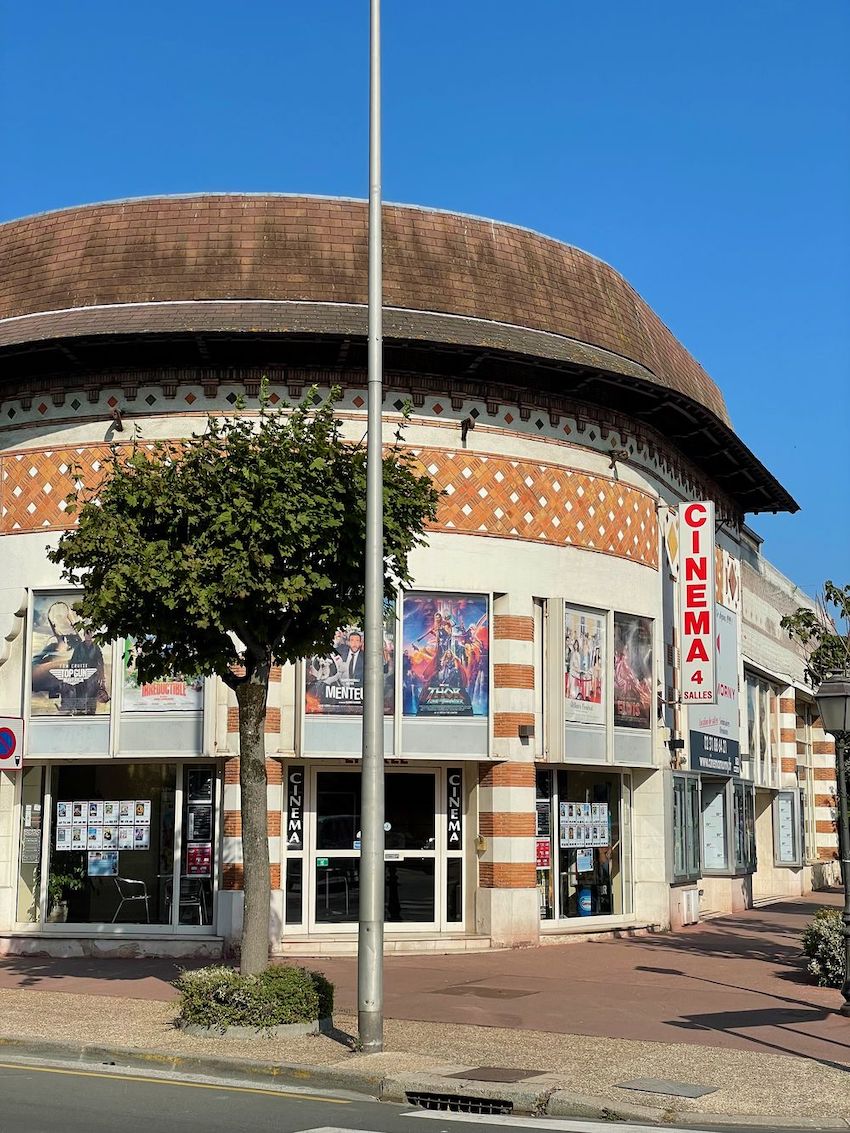 Deauville Events
There are lots of seasonal events that take place in Deauville, France each year.
American Film Festival
The Deauville American Film Festival is one of Deauville's most popular events. The festival is held every year in September, and it attracts some of the biggest names in Hollywood.
Planches Contact Deauville Photography Festival
The Planches Contact Deauville Photography Festival is a great event for photography fans. The festival is held every year in October, and it features the work of both professional and amateur photographers.
Festival de Pâques
The Festival de Pâques in Deauville is a large chamber music festival and celebration that takes place around the Easter holiday in April or May.
Visit Neighboring Trouville-sur-Mer
Trouville-sur-Mer is Deauville's neighboring town, and it's worth a visit if you're on a budget. Trouville is just as pretty as Deauville, and it has a lot to offer for a more affordable price! Be sure to check out the Les Vapeurs restaurant, the Trouville beach, and the small side streets of this cozy town.
Houlgate and Cabourg are two other lovely towns to visit in the Cote Fleurie region of France.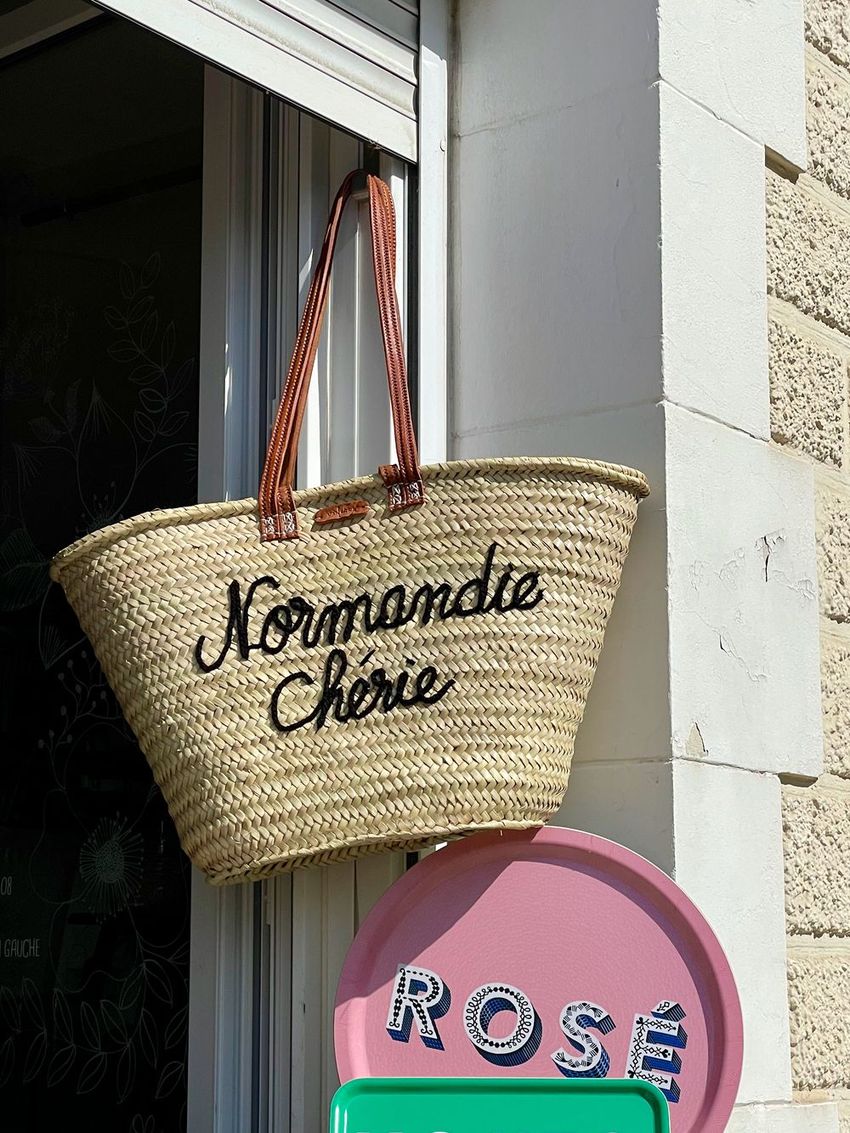 These are just some of the many things to do in Deauville. This seaside French resort town has something for everyone, so you're sure to have a great time no matter what you do.