When the weather predicted temperatures above 100 in Paris, I knew it was time for me to head to the beach. Deauville is the closest popular beach from Paris by train, just over 2 hours. So, on an early July morning, I hopped on a train in Paris to Deauville, France!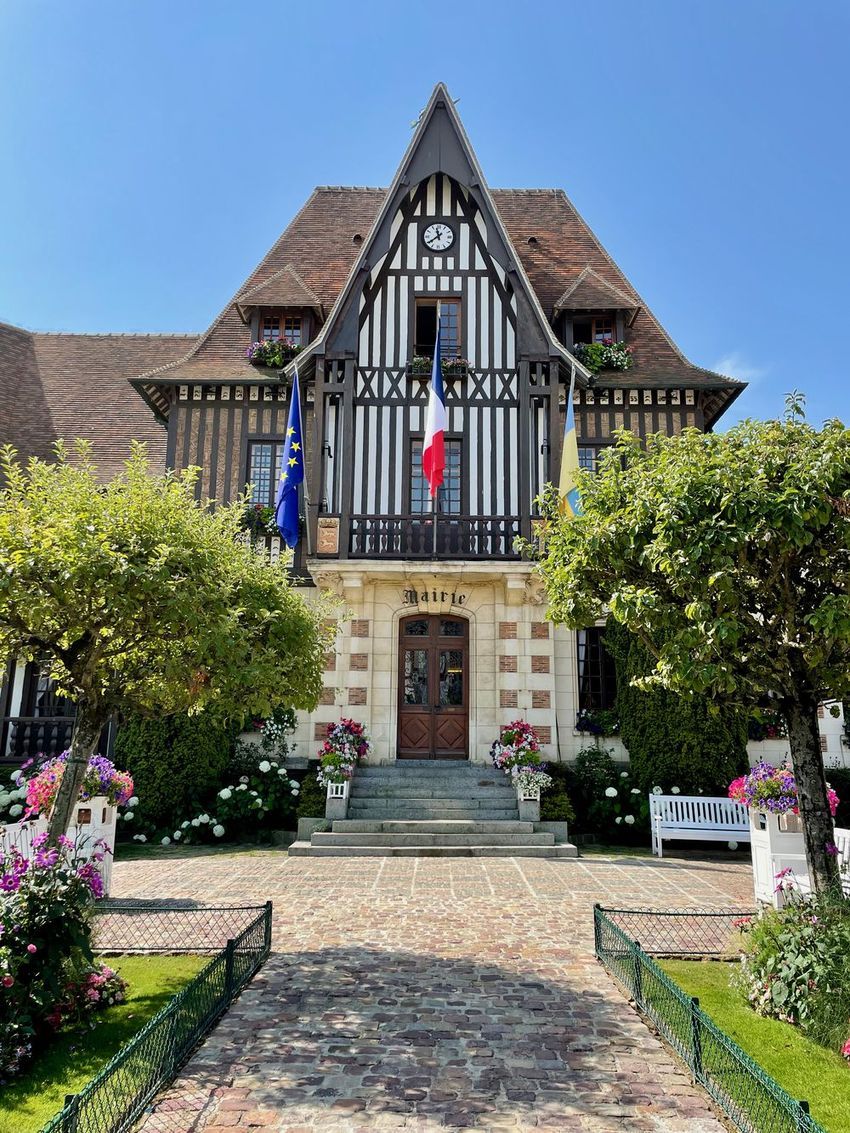 Deauville, like many French seaside resorts, has a long history of famous visitors and residents including prominent authors and fashion designers. Coco Chanel is probably the most famous person associated with the town. She opened a boutique here in 1913 and served the area's wealthy bourgeois visitors for decades until the store closed during World War II. Deauville earned the nickname the "21st arrondissement" as it attracted more and more wealthy Parisians over the years.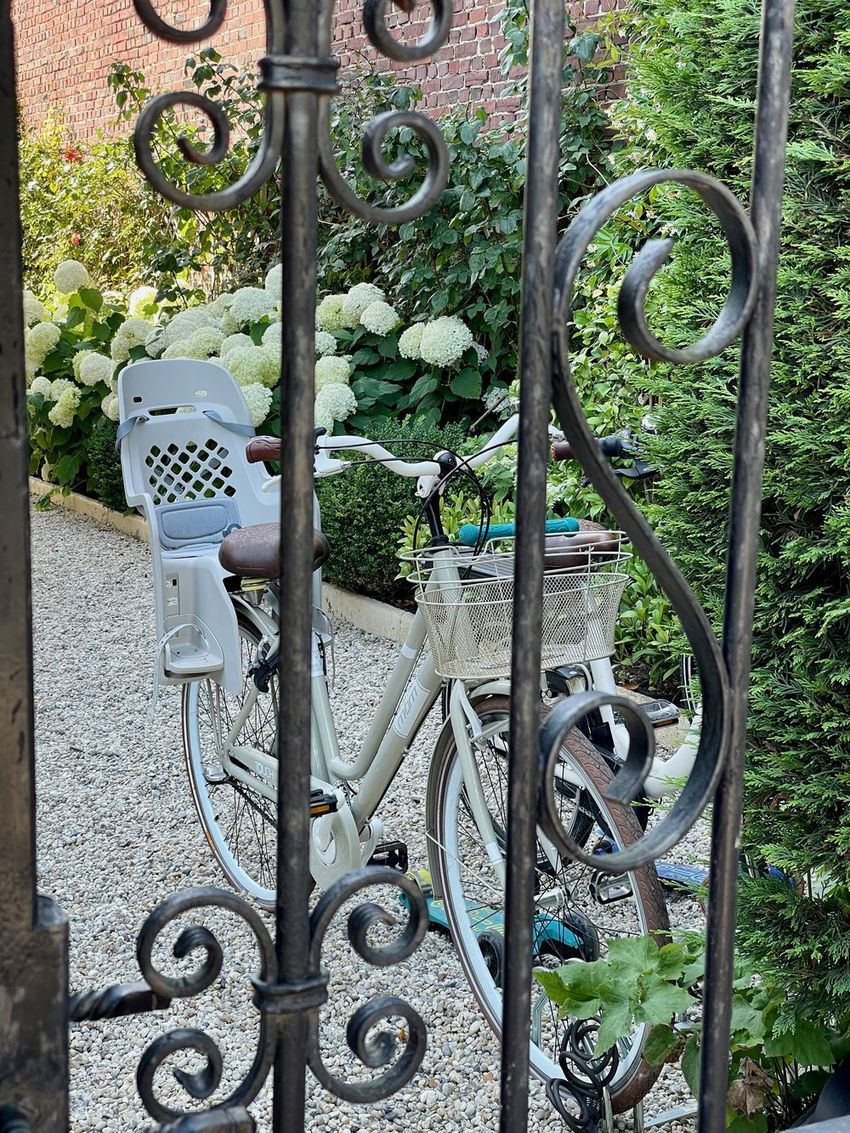 Getting to Deauville
Deauville is located north of Paris in the Normandy region of France. It's a beach town on the coast with a long stretch of Atlantic Ocean at its feet. You can drive to Deauville from Paris, but the most practical way to get there is by train. The SNCF offers trains from the Gare Saint-Lazare train station in central Paris on the right bank.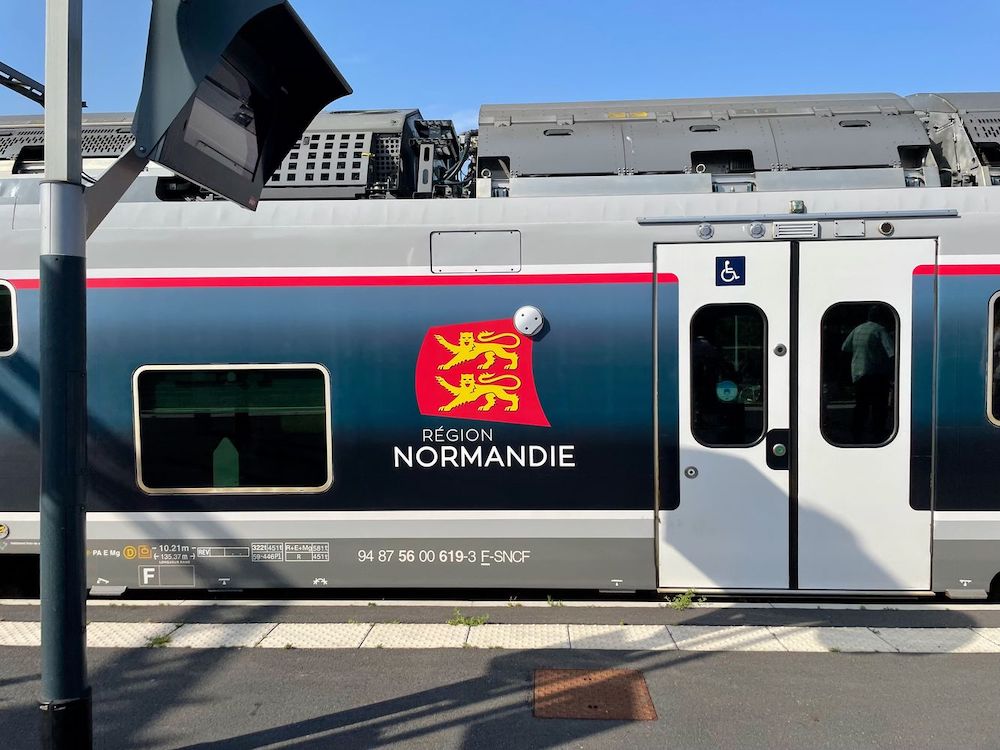 When to Visit Deauville
The best time to visit Deauville is during the high season French summer months of July and August when it's warmest and you can take a dip in the ocean without getting cold. It's a lovely quick trip from Paris if you want to escape a summer heat wave! 
Deauville Hotels
There are many hotels in Deauville, but if you want to visit on the weekend during the high season of July and August, it's best to book ahead of time. I had no problem booking a trip to Deauville from Monday to Wednesday during a heatwave in July at the last minute.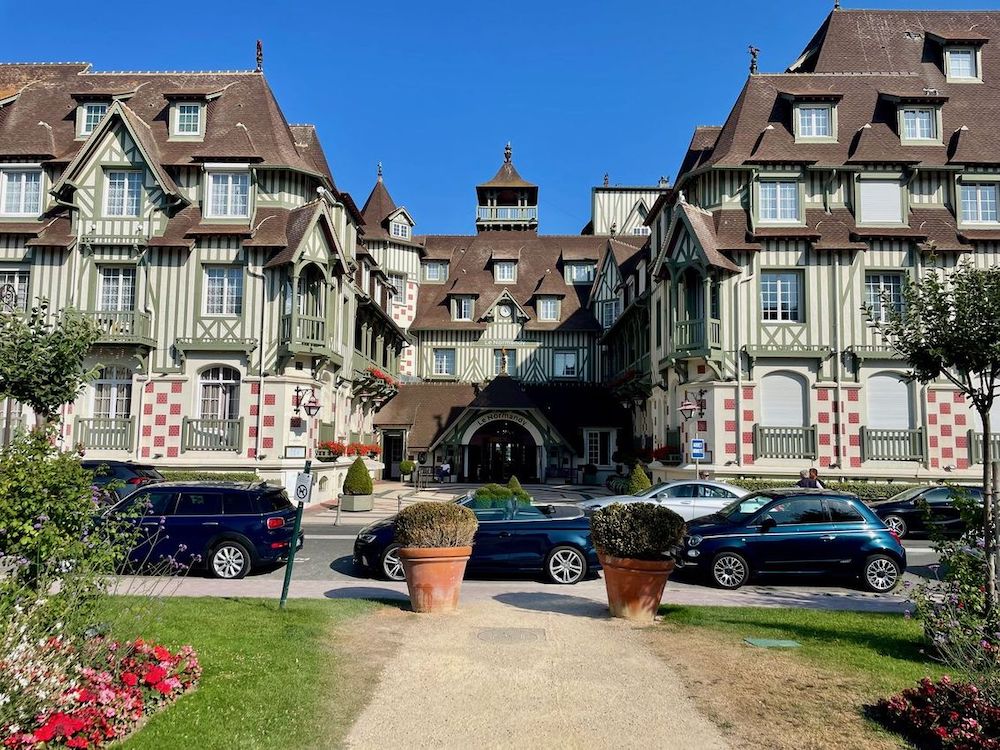 The bests luxury hotels in Deauville are undoubtedly Hotel Barrière Le Normandy and the Royal Barrière Hotel. These 5-star Deaville hotels are on either side of the famous Deauville Casino.
For a more affordable option that is still conveniently walking distance from the beach, I recommend Ibis Styles Deauville Centre.
Deauville Restaurants
Deauville is known for its amazing Normandy-style seafood. For Michelin-starred restaurants, go with L'Essentiel or Maximin Hellio.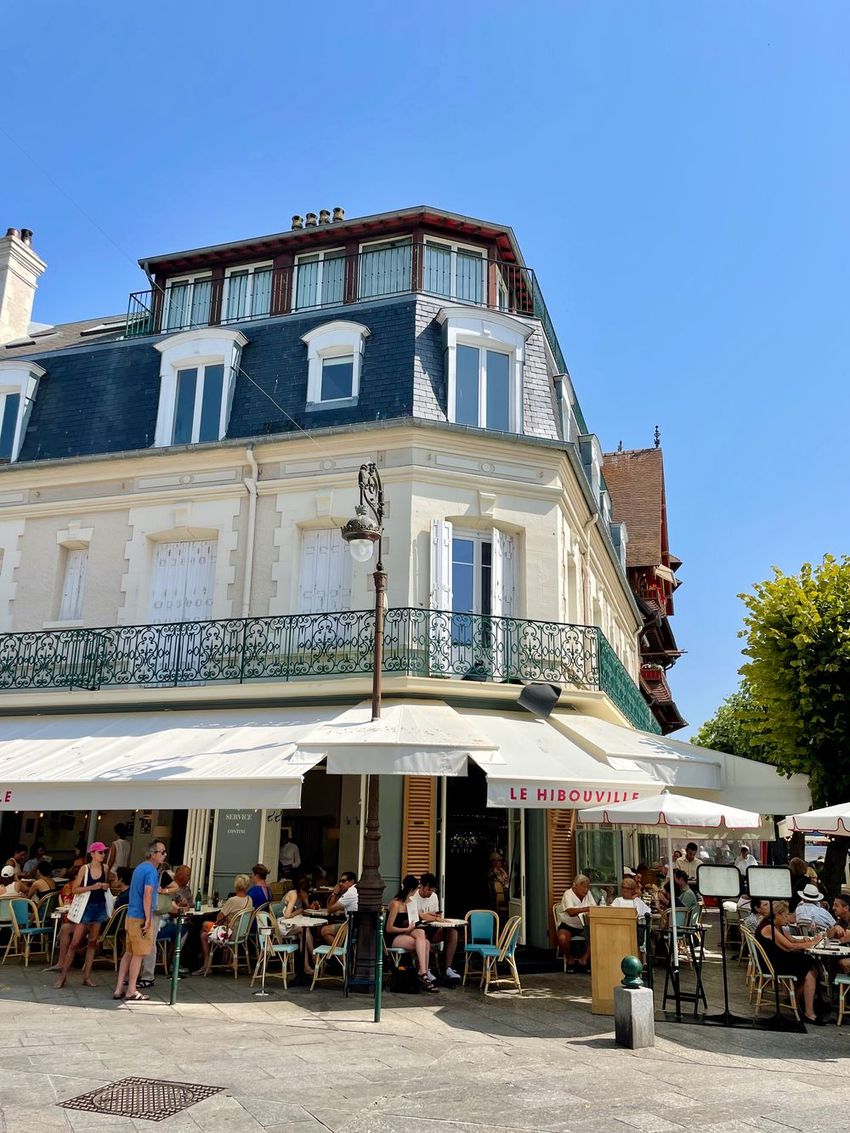 Things to Do in Deauville
Deauville is a beautiful seaside resort town in France that has something for everyone. From stunning beaches to world-class golfing, Deauville has it all. Here are some of the best things to do in Deauville, France during your visit:
Relax on one of Deauville's expansive, world-famous beaches.
Play a round of golf at one of Deauville's world-class golf courses.
Visit the Deauville Casino and try your luck at the tables.
Shop til you drop at Deauville's designer boutiques like Hermès and Louis Vuitton.
Indulge in some French seafood cuisine at one of Deauville's many restaurants.
Take a stroll through Deauville's picturesque streets.
Attend a horse race at Deauville's world-famous racetrack.
Catch a movie at Deauville's iconic American Film Festival in September.
Experience Deauville's nightlife at one of its many bars and clubs.
Get away from it all with a visit to Normandy's beautiful countryside.