Parc des Buttes-Chaumont is an expansive park in the 19th arrondissement of Paris that I've been wanting to explore for a long time.
This particular park is quite hilly and there are lots of steep slopes and difficult terrain that you can cross. Most Parisian parks are quite flat, but this one was noticeably varying in elevation! The benefit of this elevation is that you can catch a beautiful glimpse from high above Paris from one of the peaks. A small cupola welcomes visitors who wish to take in the view.
Parc des Buttes-Chaumont isn't at the top of most visitors' Paris bucket list, but that's exactly what makes this park so charming! Visiting during the week, I was nearly surrounded by locals, except for a few tourists taking in the stunning views like me! If you're looking for an off the beaten path activity to do in Paris, then be sure to visit the Parc des Buttes-Chaumont for a unique experience.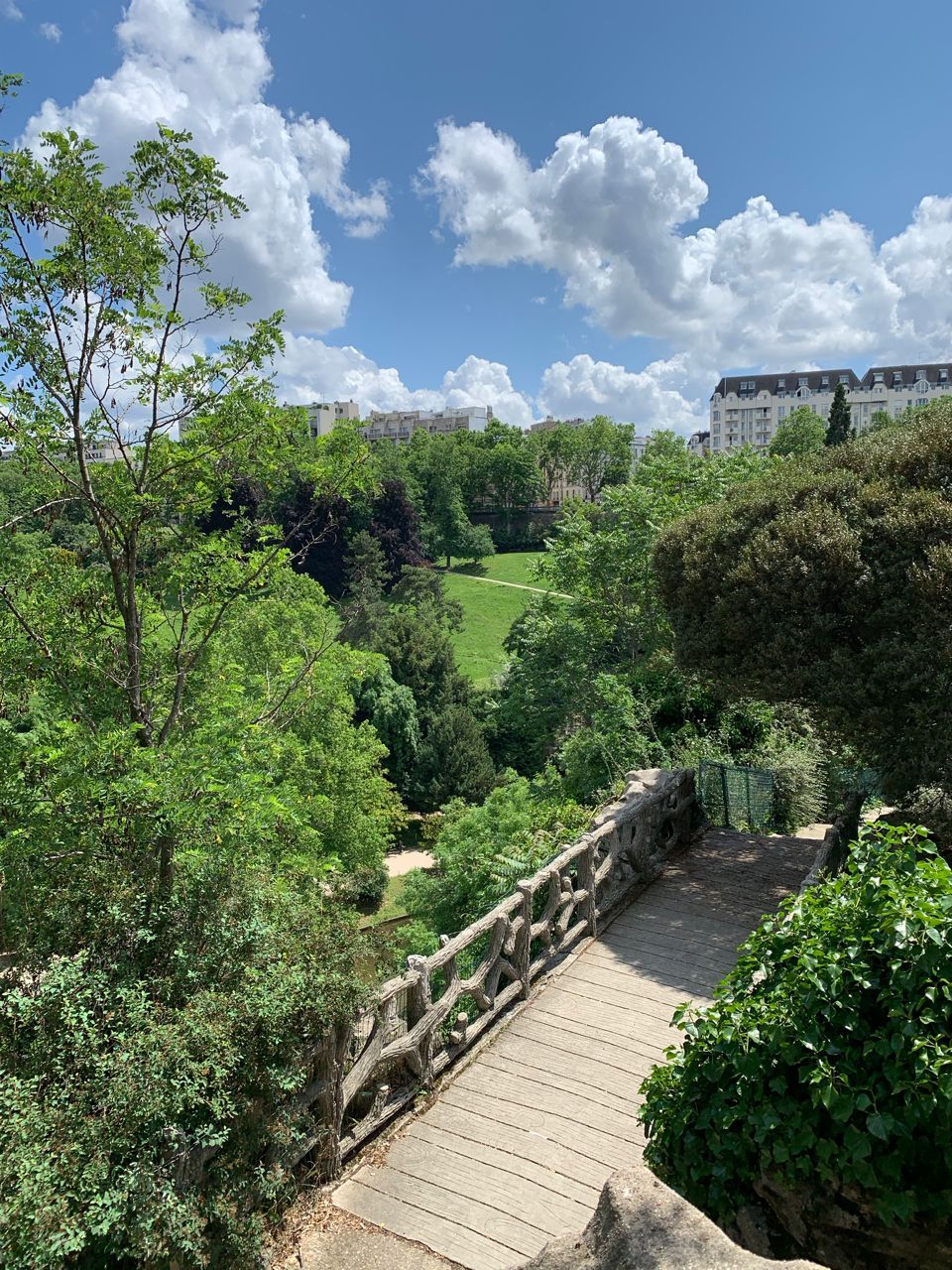 If you look closely, you can see the Sacré Coeur at a distance !