You probably know Pamplona from its world-famous San Fermín festival – the running of the bulls which takes place every year in mid-July. Outside of the festival, Pamplona is a lively Spanish town without the throngs of tourists which crowd Madrid and Barcelona. It even drew celebrated 20th-century writer Ernest Hemingway to its streets a staggering nine separate times. Hemingway visited once a year between the years of 1923 and 1927. Some even say that the San Fermín festival went from a regional affair to a global phenomenon because of Hemingway's accounts in The Sun Also Rises.
I had the chance to attend a wedding in early fall just outside the city and couldn't wait to learn more about the Basque country. Pamplona is the capital of Navarre, in northern Spain. You may see it called Iruña, the Basque version of the city name.
I was somewhat familiar with the Basque country after visits to San Sebastian and Bilbao two years ago, but Pamplona had a charm all of its own!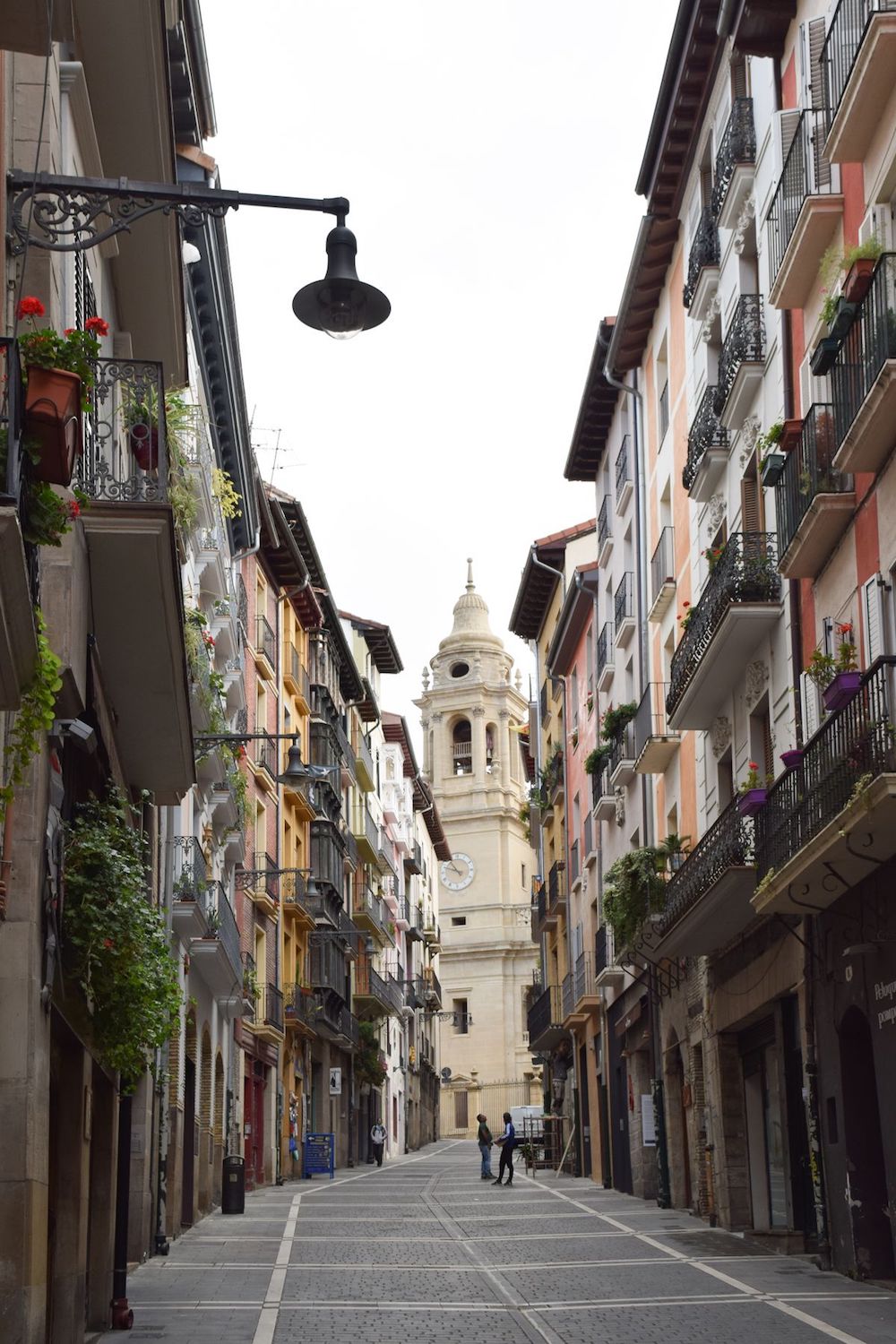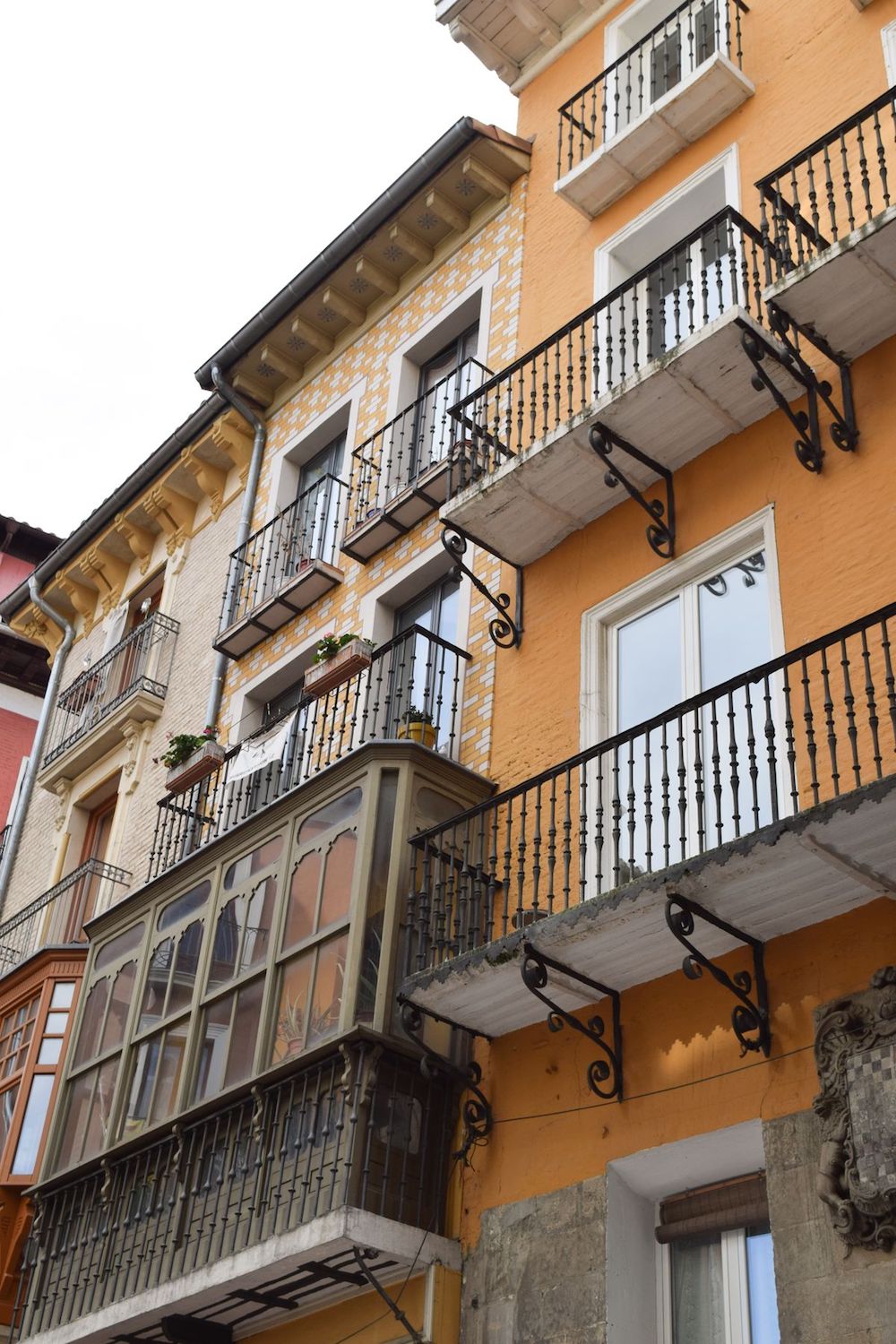 Where to Eat in Pamplona
The best thing to do in Pamplona is to go tapas bar hopping – most of the restaurants and tapas bars in central Pamplona offer fantastic Basque tapas. Trust me, you won't be disappointed!
For breakfast, be sure to visit Café Iruña – a charming restaurant overlooking Plaza del Castillo that appears as if it hasn't changed one bit since the 19th century.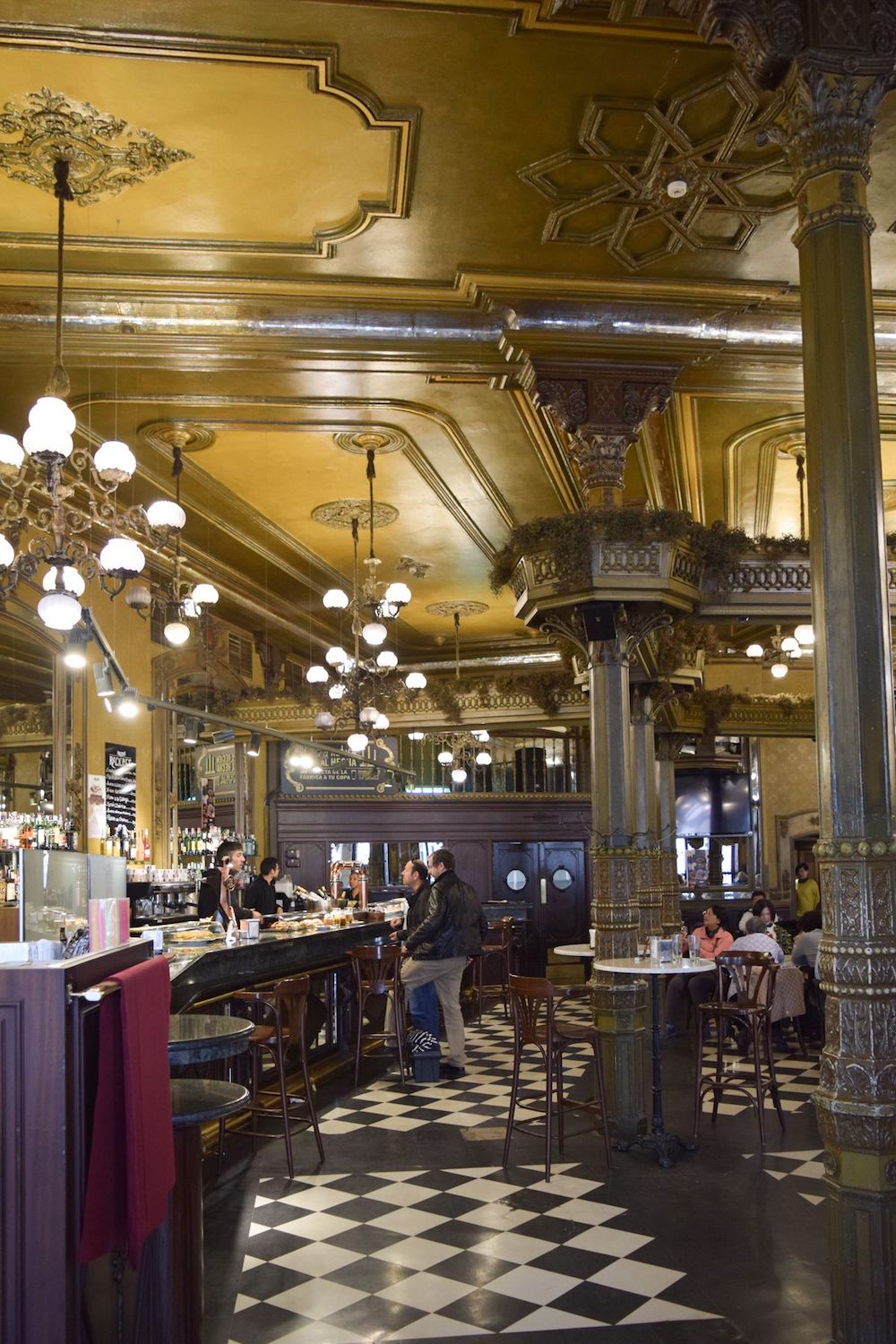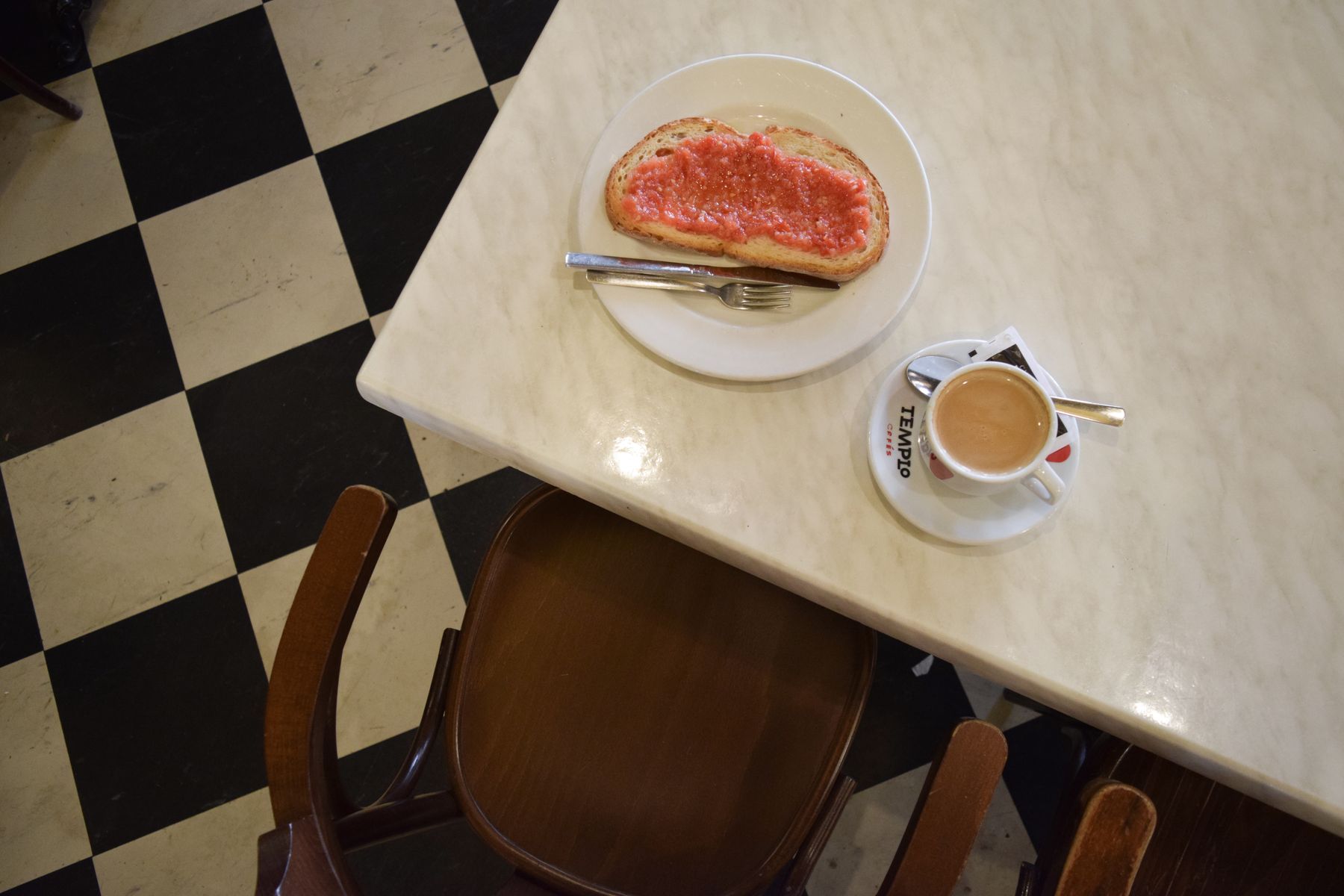 What to See in Pamplona
Here are a few ideas for Pamplona sightseeing and what to see in Pamplona.
Plaza Del Castillo
In the heart of the city, Plaza Del Castillo is a must-see plaza with numerous buildings surrounding it from the 18th century. A round bandstand in the very center of the square was installed in 1943. It's a great meeting place surrounded by shopping, restaurants and more as you walk off on one of the many small streets branching out.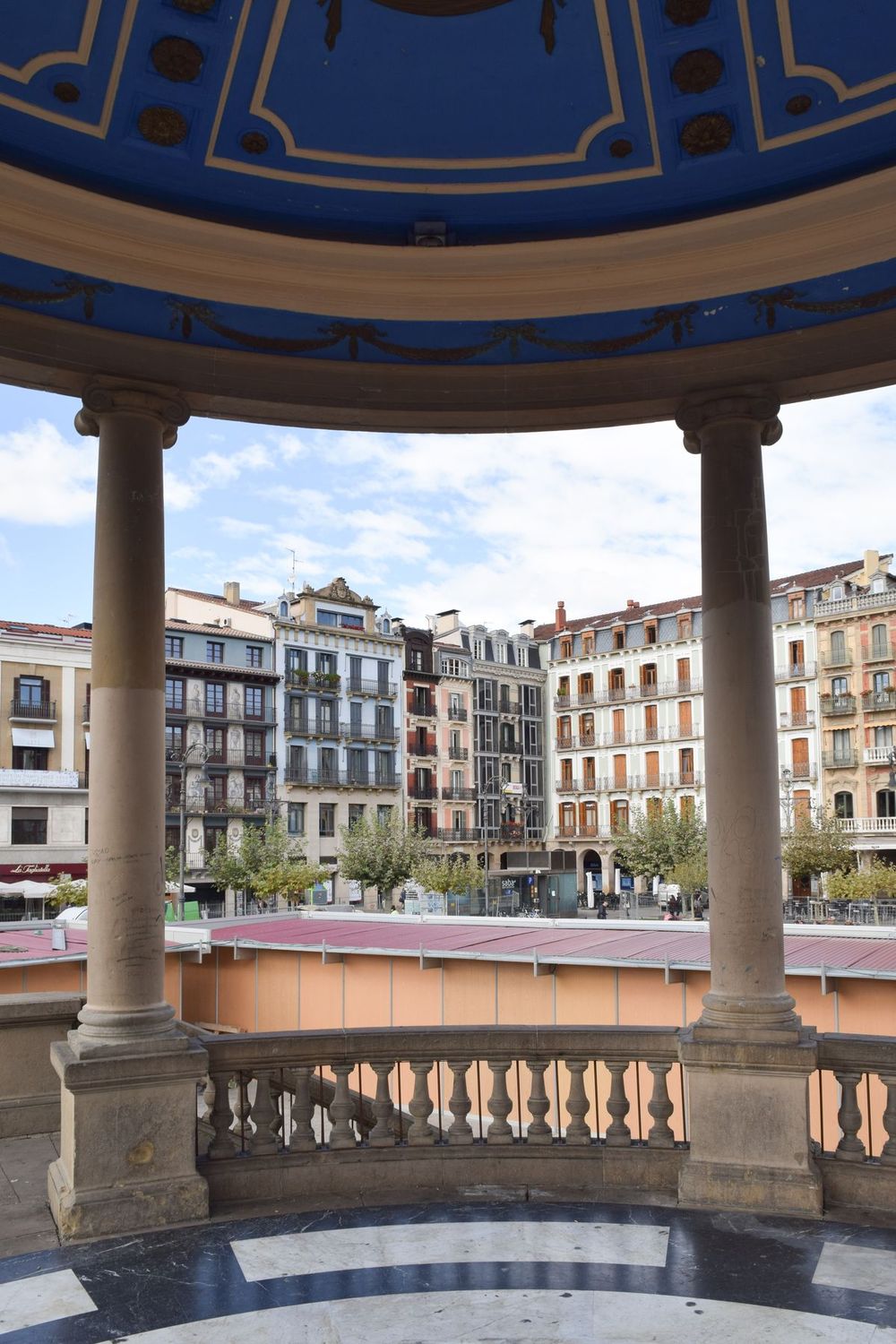 Catedral De Santa Maria La Real De Pamplona
This stunning Catholic church from the 15th century can be seen from the narrow streets which lead to it.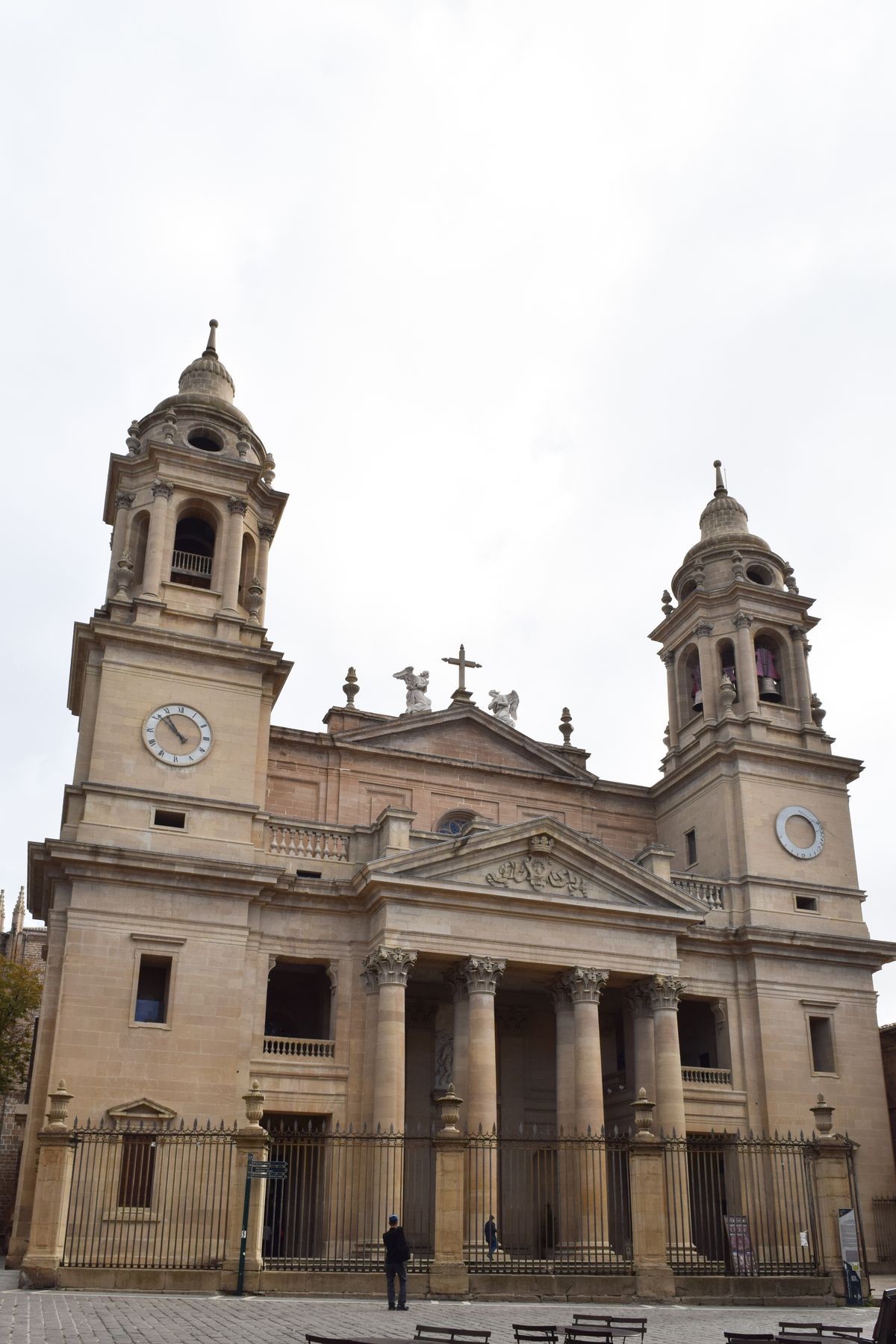 Iglesia De San Saturnino
I saw this church peeking above the rooftops during my walks through Pamplona and would love to visit during a longer trip! It dates to the 13th century and served as a defensive fortress during medieval battles between various city communities.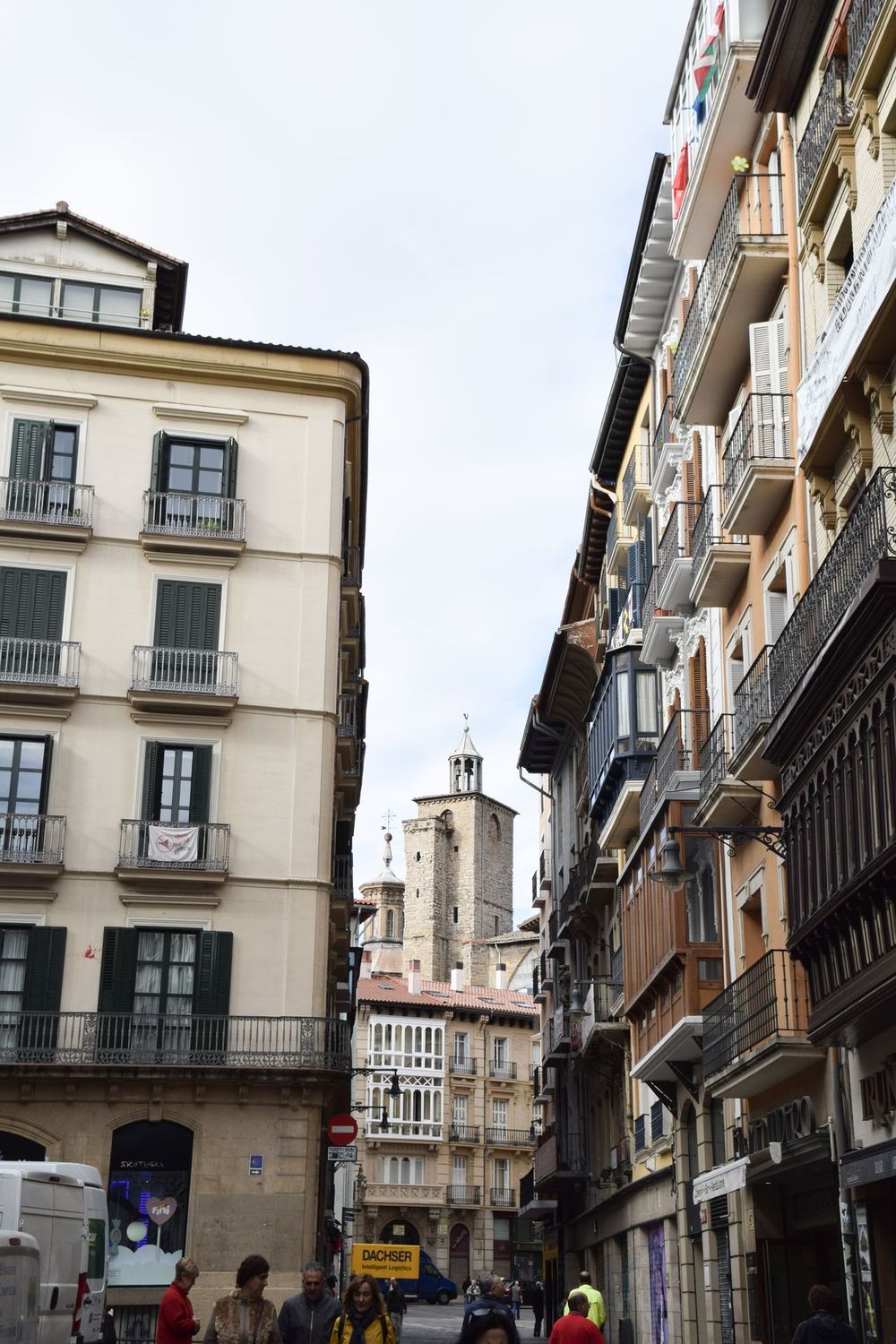 Pamplona City Hall
The Pamplona town hall is where the bull running festival commences – and the building, not far from Plaza del Castillo, is a beautiful sight to see.
Pamplona Hotels
Gran Hotel La Perla – Hemingway's preferred place of rest during his trips to Pamplona. Suite 201 was the room he always booked. Reserve ahead of time, as its likely to be requested by many guests.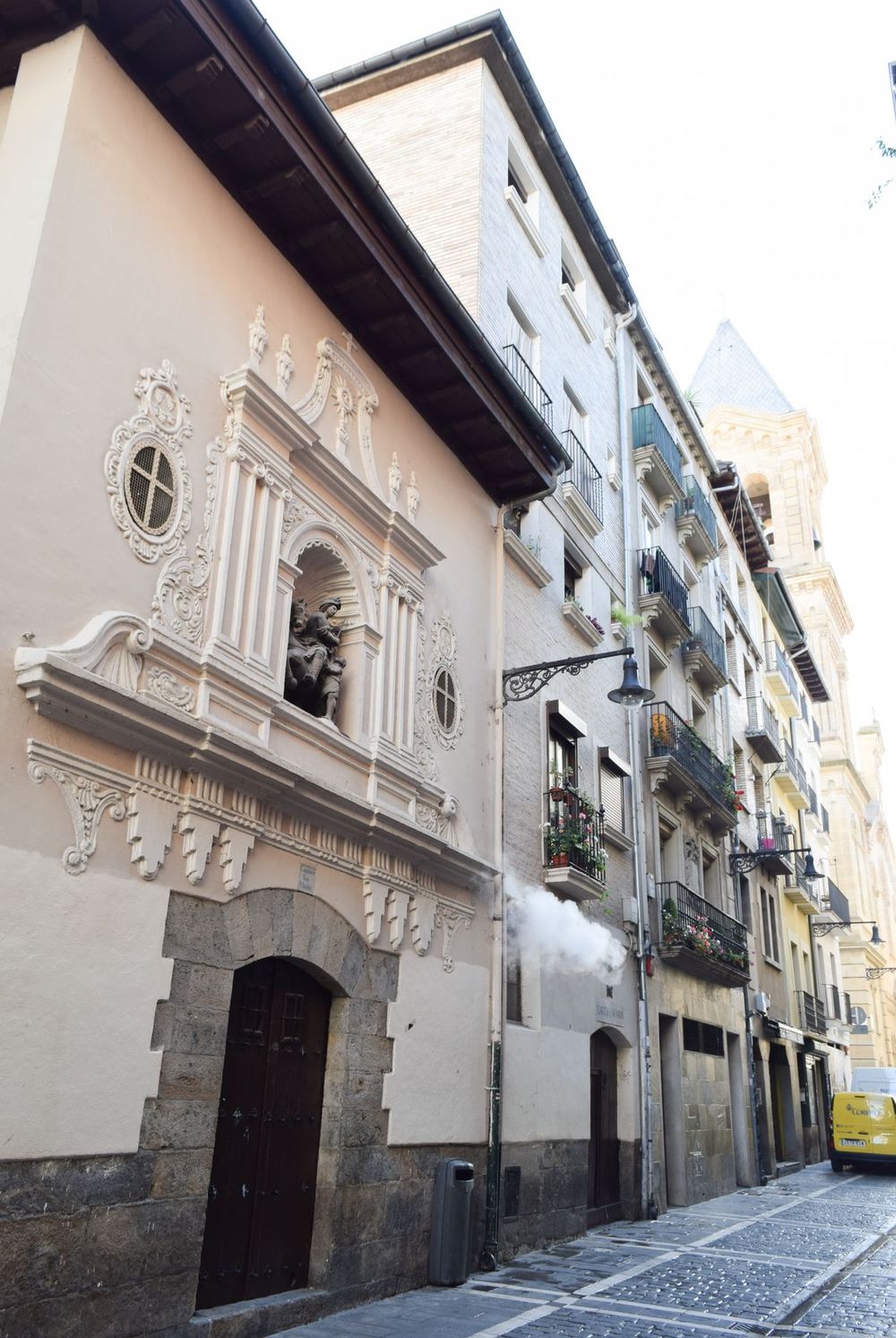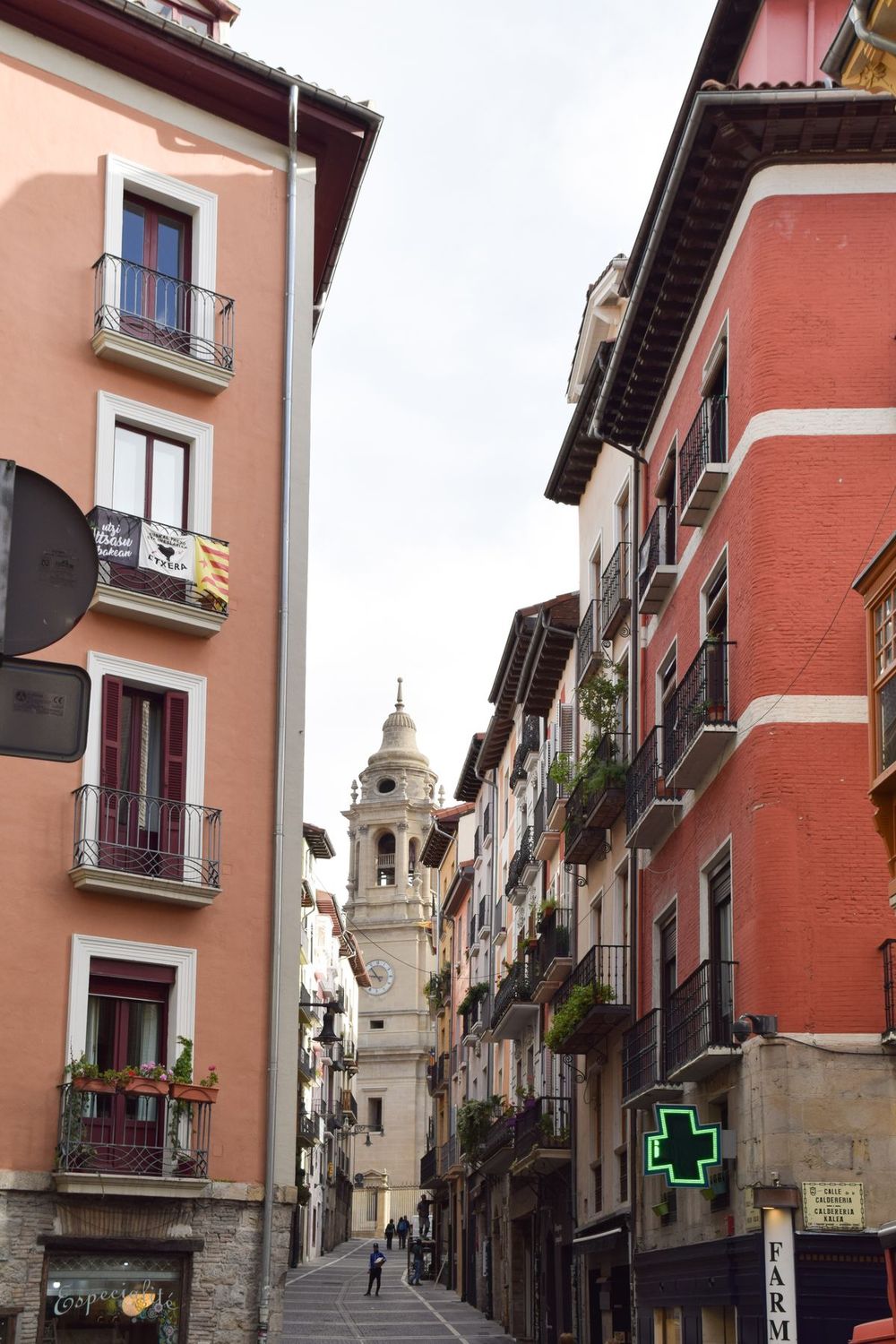 Hope you enjoy your trip to Pamplona!