Nestled in the heart of Paris, the Latin Quarter is not only a historical and cultural treasure but a culinary paradise for foodies around the globe. Winding cobblestone streets lead to an array of gastronomic delights, where the essence of French cuisine comes alive.
From quaint bistros hidden in narrow alleyways to Michelin-starred establishments, the Latin Quarter offers an unparalleled dining experience that marries tradition with innovation. Let's go on a flavorful journey through some of the best restaurants in this intellectual neighborhood, each one a testament to Paris's rich culinary heritage.
The Latin Quarter in Paris is home to a plethora of dining options, ranging from casual eateries to upscale restaurants. Some notable places to consider are:
Le Saint Régis: Known for its classic French cuisine with an intimate atmosphere.
Le Coupe-Chou: Offers a unique and romantic ambiance with traditional French dishes.
La Crêperie Saint-Germain: A favorite spot for crepes and Breton specialties.
Les Papilles: Renowned for its market-inspired set menu and extensive wine selection.
Le Jardin des Pâtes: This place specializes in fresh, homemade pasta.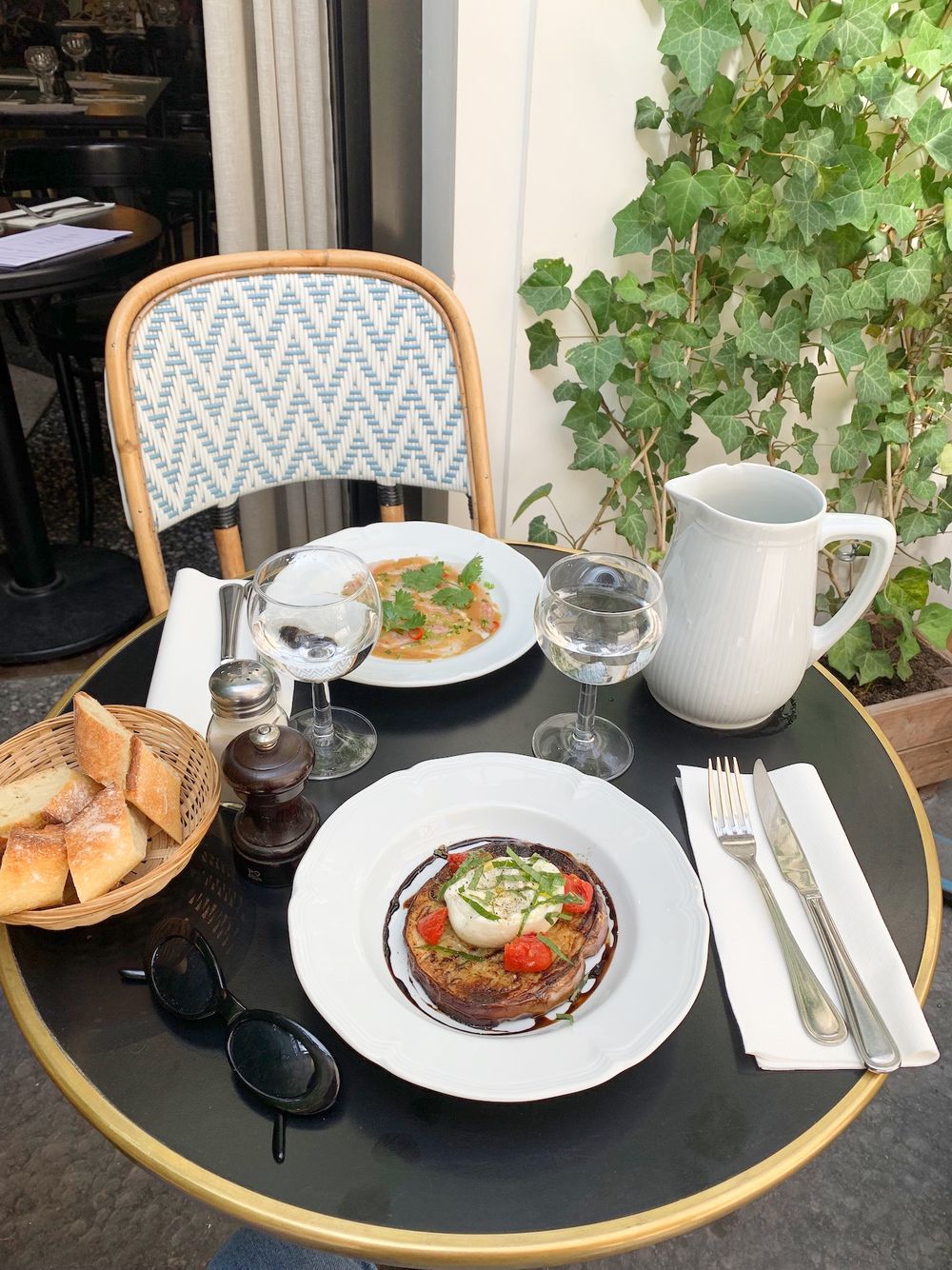 This was a simple weekend lunch I had at Maison Marie in the 5th arrondissement of Paris. I got an eggplant dish with tomatoes and mozzarella and balsamic vinegar drizzled on top. Yum!