Rotterdam is without a doubt the architectural epicenter of the Netherlands, and I couldn't wait to explore it. I hopped on a train from The Hague on a Wednesday before quickly arriving at Rotterdam Centraal Station, a tall silver building with a diagonal roof that juts into the sky at a nearly 45-degree angle! Designed by Adriaan Geuze and opened in 2014, the massive station was designed to support a growing number of travelers. It even won the Rotterdam Architecture award the year it opened.
Rotterdam is one of the coolest cities to visit in the Netherlands for architecture!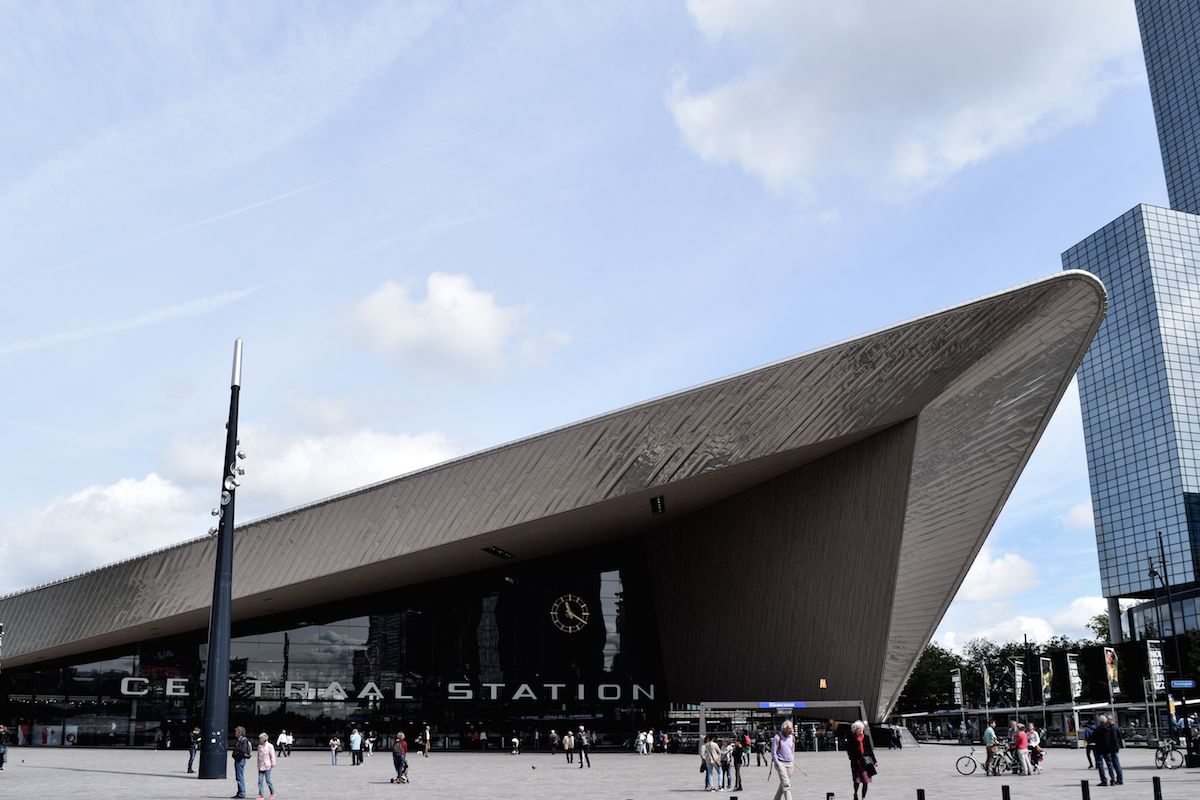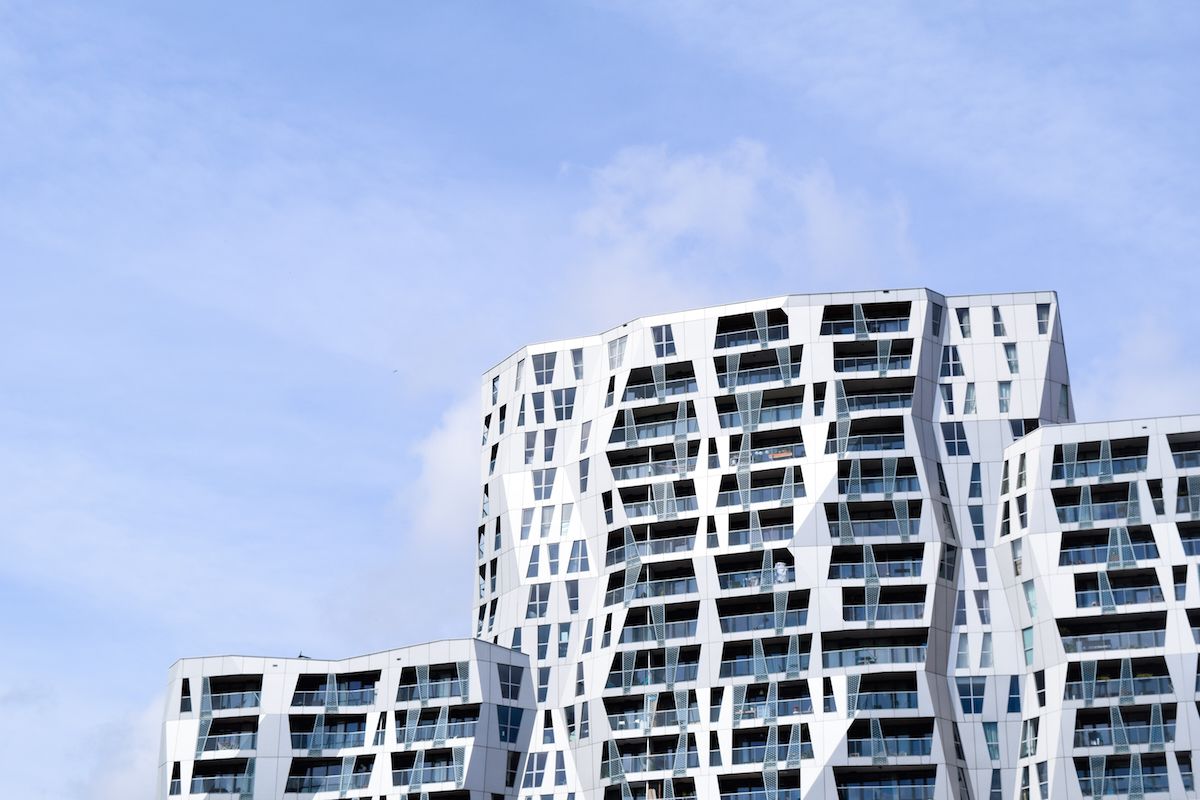 Markthal
Markthal, a multi-purpose silver building with a curved roof is especially intriguing. This grey 11-story structure is comprised of offices, apartments, and an enormous food market. A four-level parking garage is hidden beneath the surface. The curved sides of the Markthal are lined with balconies for occupants to overlook the Rotterdam streets. The front and back feature enormous glass windows that let natural light flood into the center market. Walking inside, a beautiful mural lines the interior walls, dotted by the windows of the building's occupants. The colorful mural by Arno Coenen titled Hoorn des Overvloeds (Horn of Plenty) depicts flowers, vegetables, fruits and butterflies.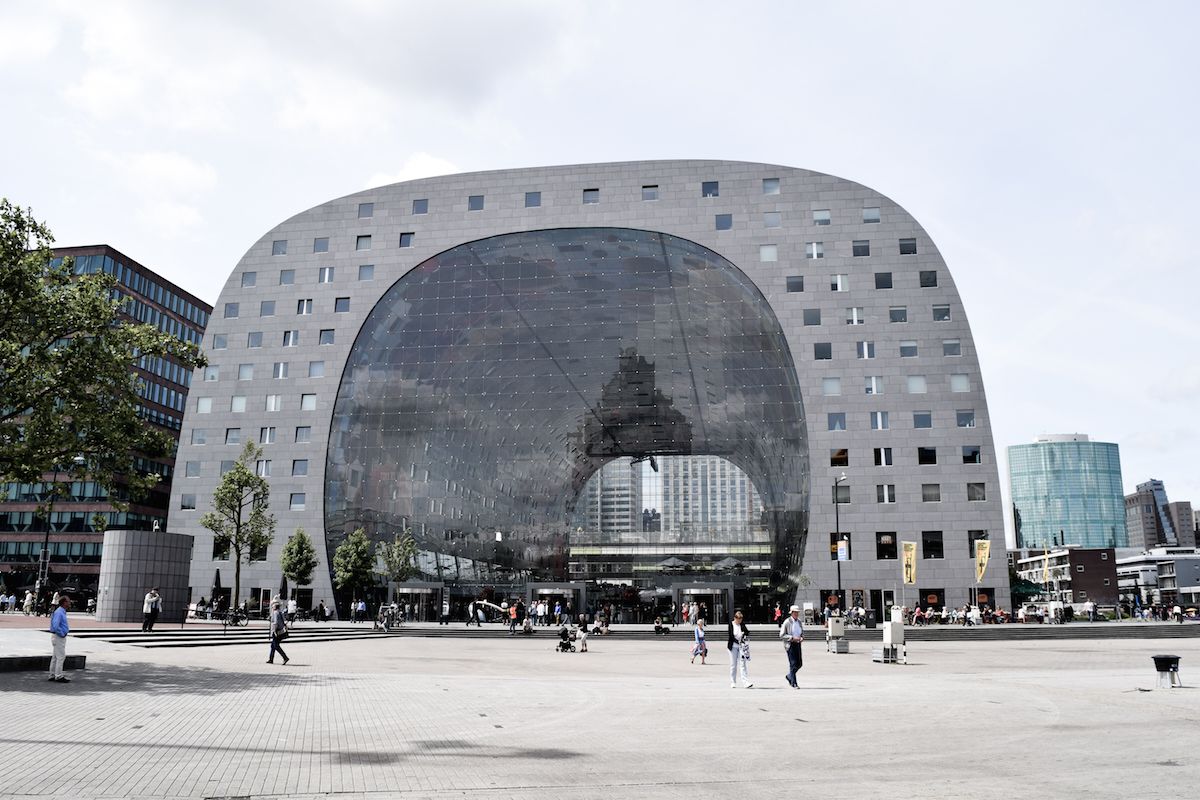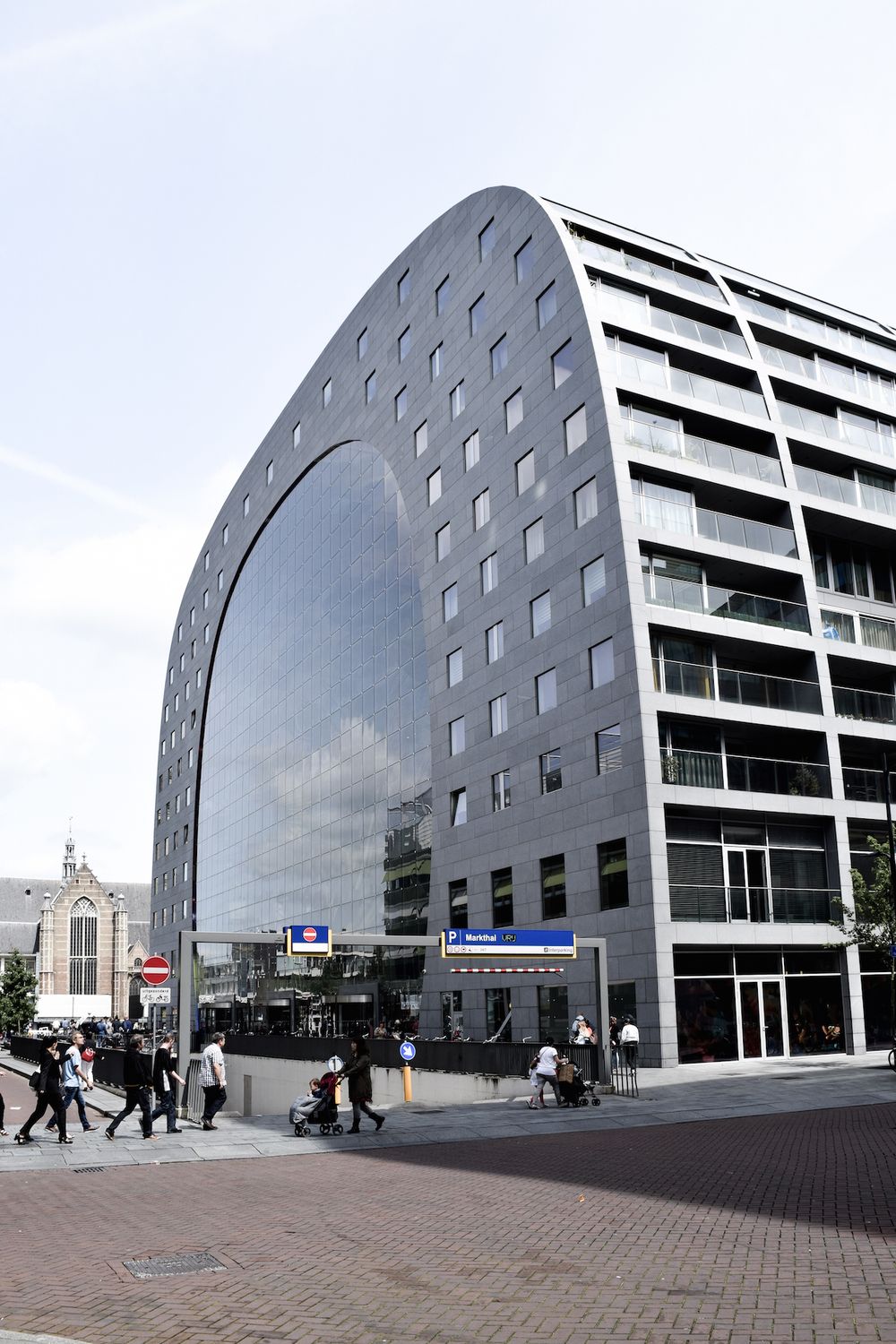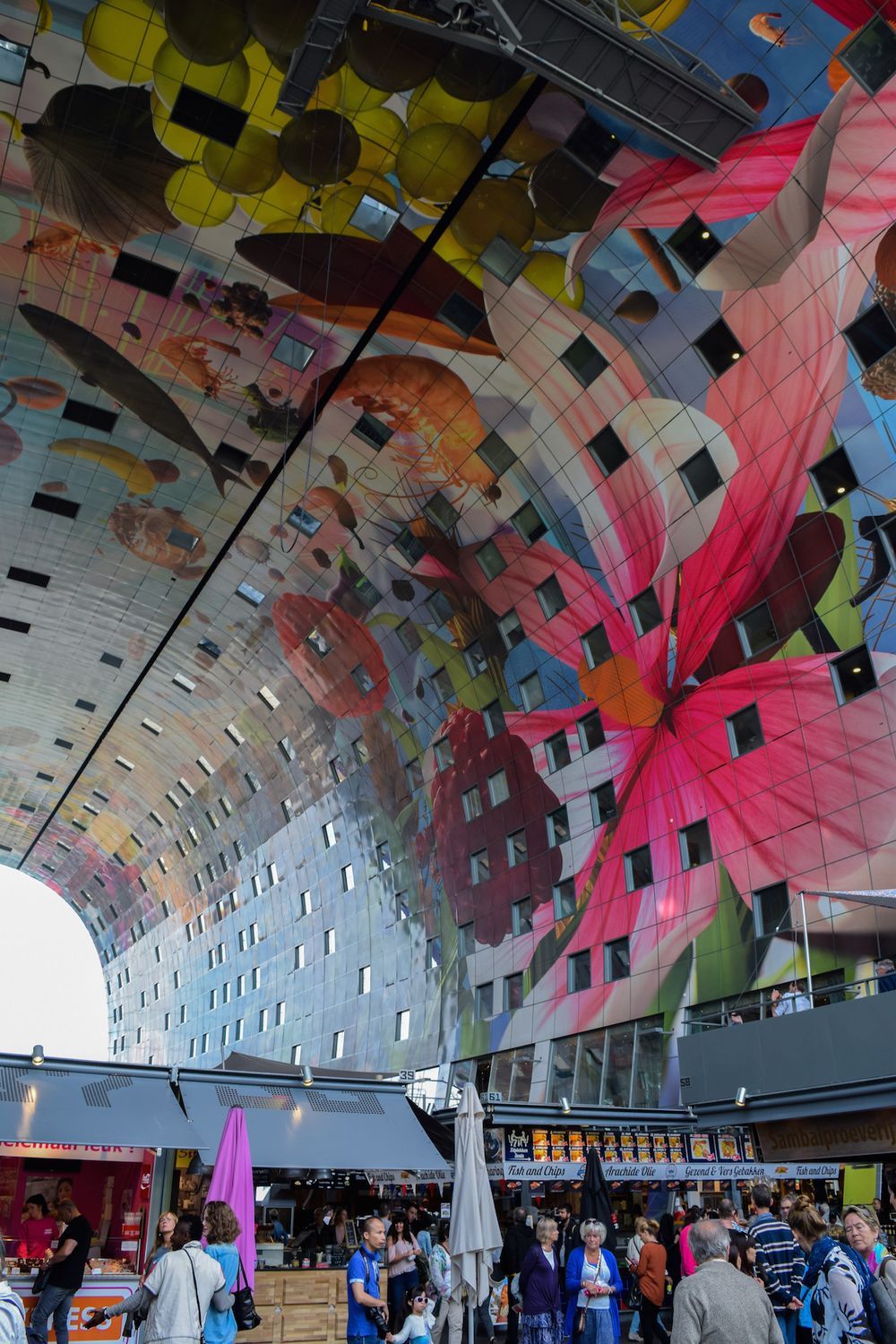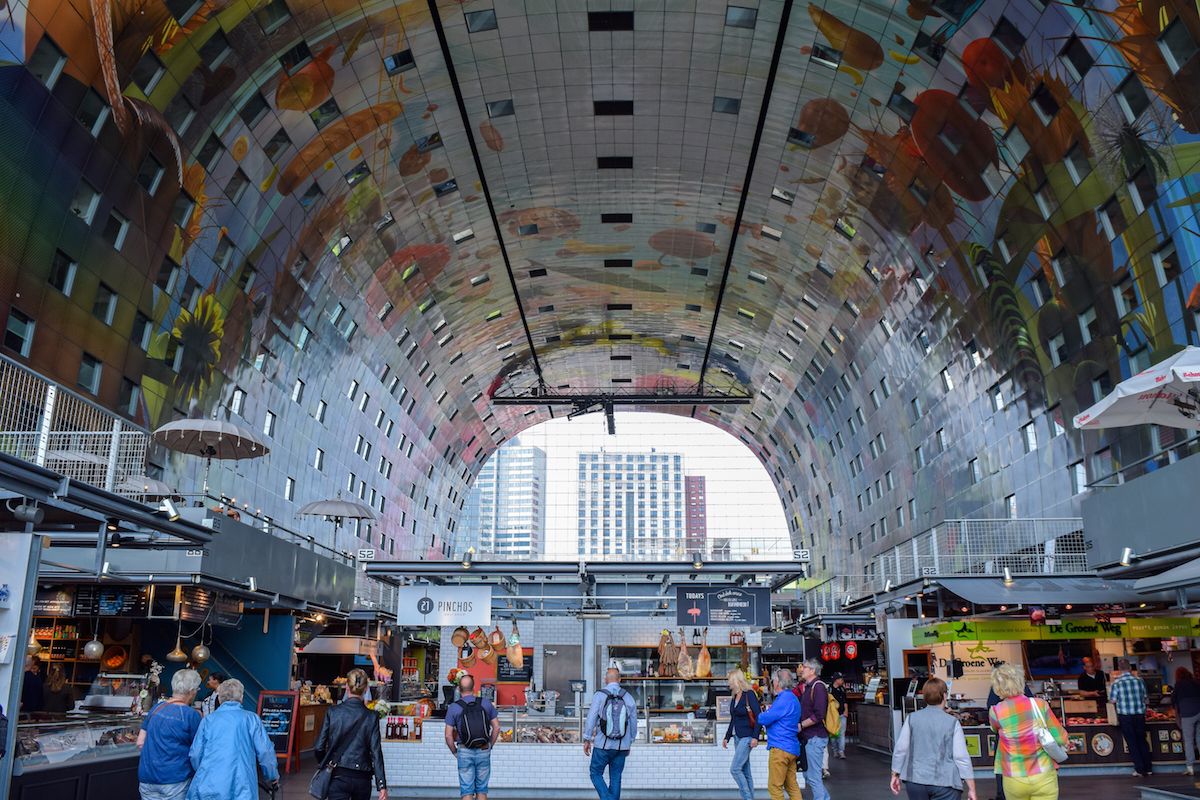 The Cube Houses
The yellow cube homes are a set of famous residential houses designed by Piet Blom, and opened in 1977. A hexagonal entrance column is topped with a giant cube tilted at 45 degrees for living space. These curious structures were designed to create a village within an urban area. According to Blom, each house represented a tree, and the entire complex, a forest. Altogether 38 cubes are present, with businesses in between and even a "tour house" that visitors can enter.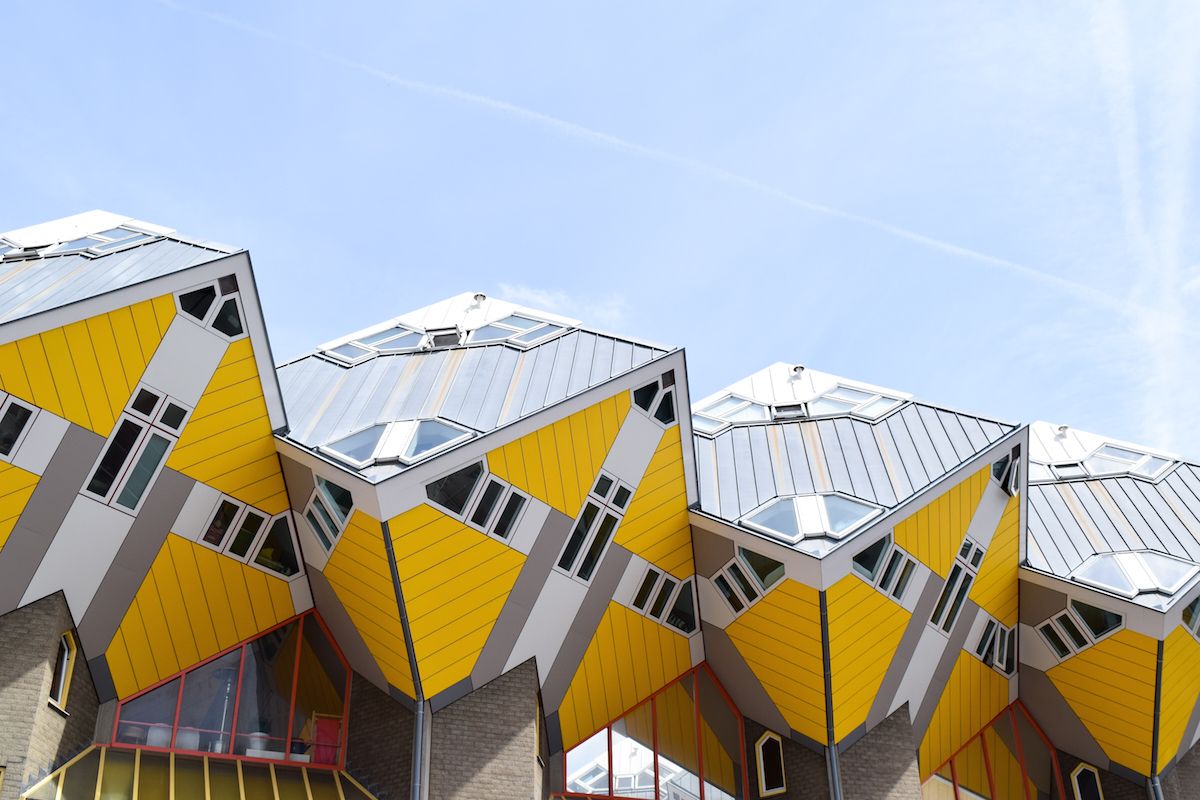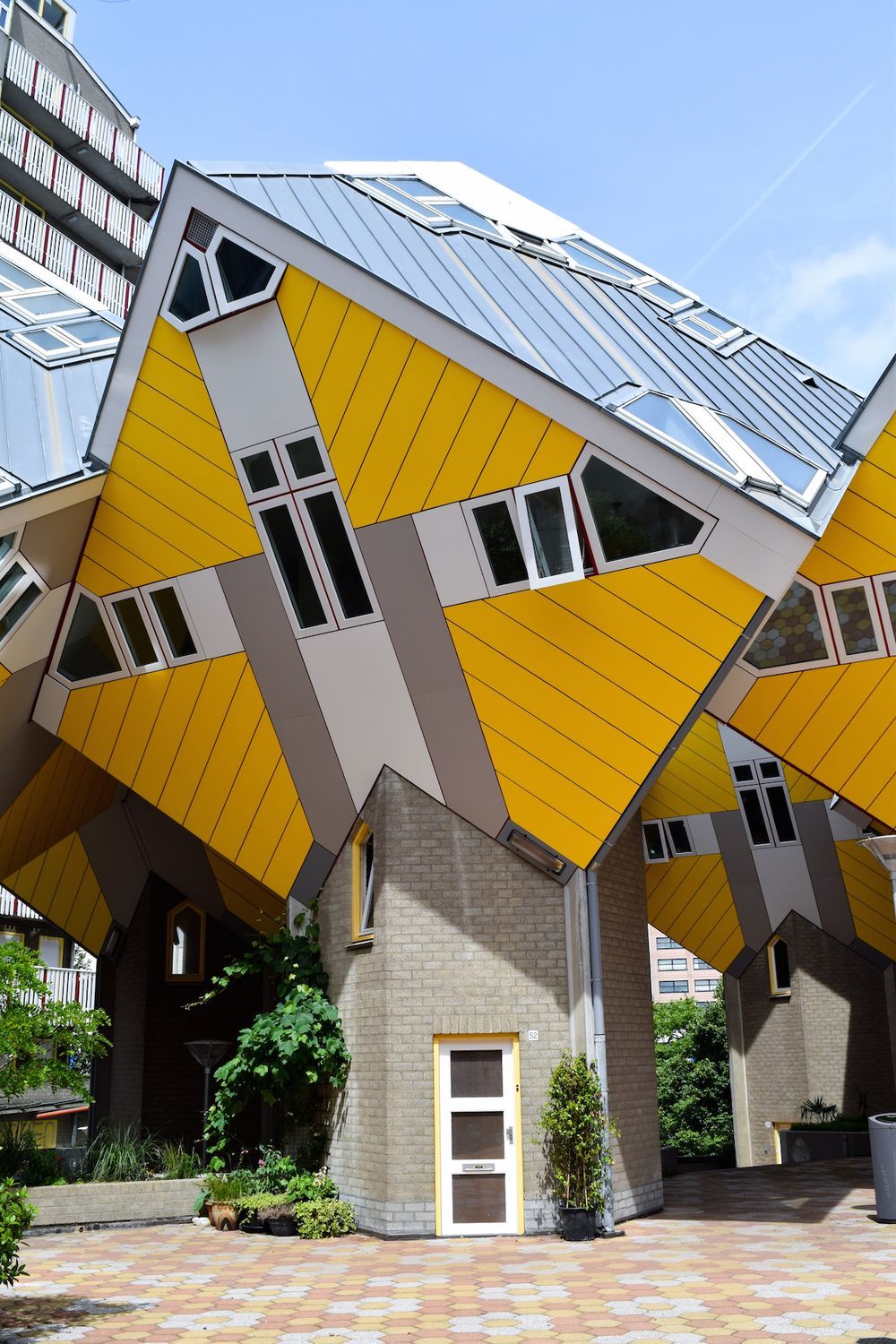 Luchtsingel
Walking through Rotterdam, it's clear that creativity is everywhere. The city is full of large-scale sculptures and interactive public structures like Luchtsingel, an above-ground walkway for pedestrians. Designed by Rotterdam-based architectural group ZUS, the Luchtsingel is the world's first public structure built through crowdfunding. The bright yellow pedestrian bridge crosses traffic lanes and train tracks, connecting three separate neighborhoods in Rotterdam.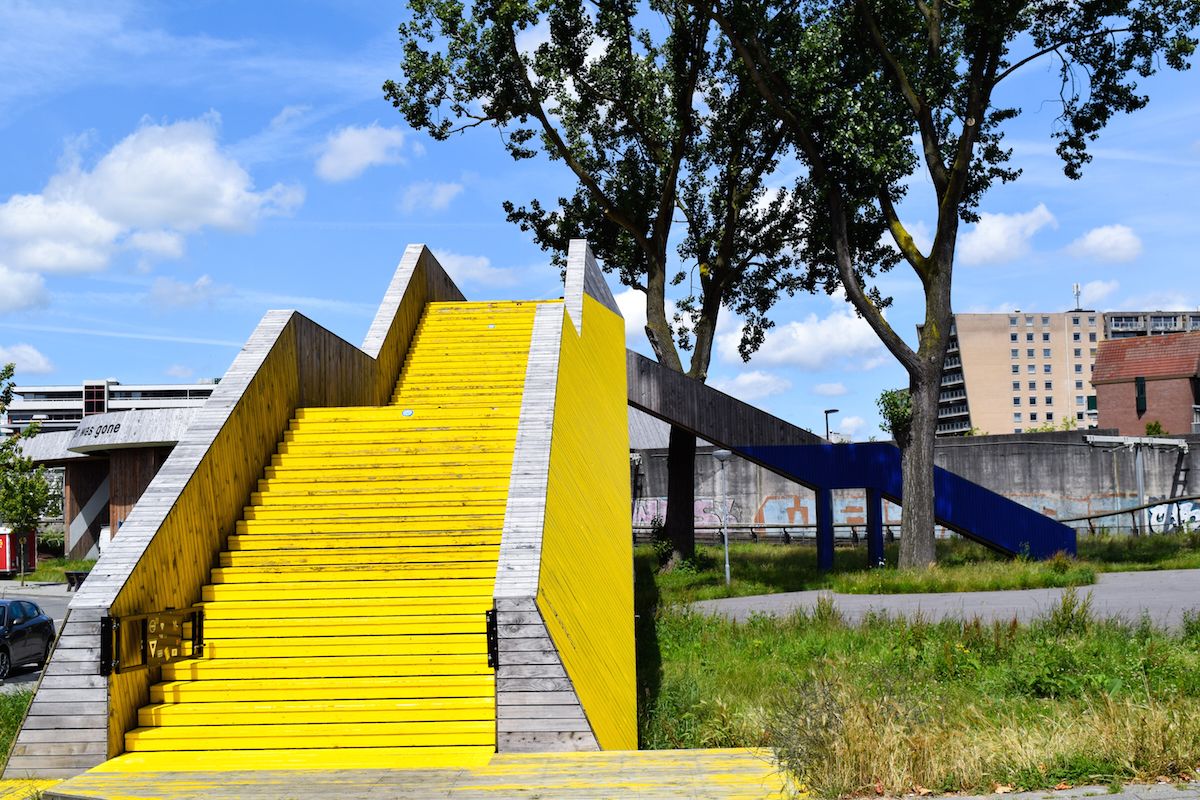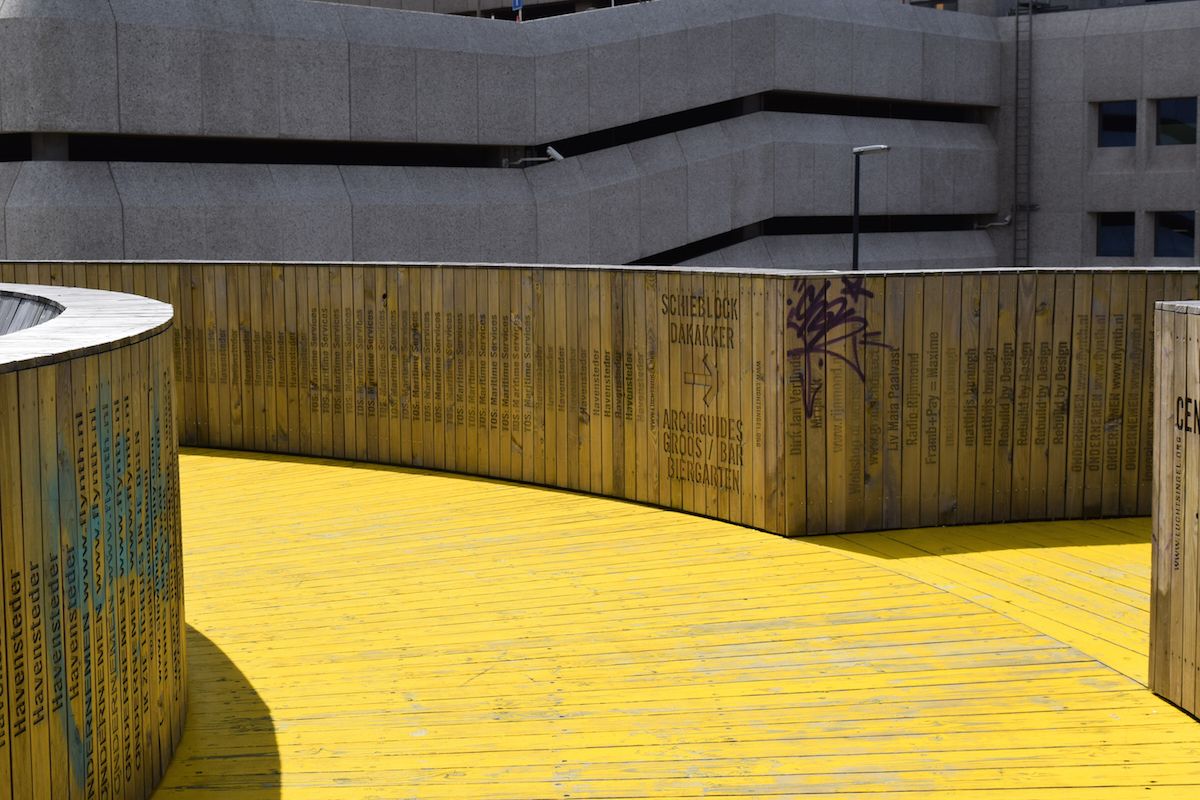 These are just a few of the many architectural wonders in Rotterdam.
The Maas Tower of Rotterdam stands as the tallest residential building in the Netherlands.
Of course, Rotterdam isn't just known for modern architecture. The 11-story Witte Huis (White House) was for a long time, the tallest building in Europe, having been constructed in 1898 at Wijnhaven 3.
Here's the short list of the best architectural sites to see in Rotterdam:
Centraal Station – Provenierstunnel
Markthal – Dominee Jan Scharpstraat 298
Luchtsingel – multiple entrances including Schiestraat 18 and Pompenburg 190
The Cube Houses – Overblaak 70
Erasmus Bridge – Erasmusbrug