10 Travel Products I Won't Travel Without!
Some things can make the difference between a good trip and a great trip. As an organization freak, I love checking out the newest travel products out there to make life as a traveler easier. Here are my top 10 travel products that I use, love, and trust when taking off on my most important trips!
Don't miss my list of the best Beauty Products for Travelers!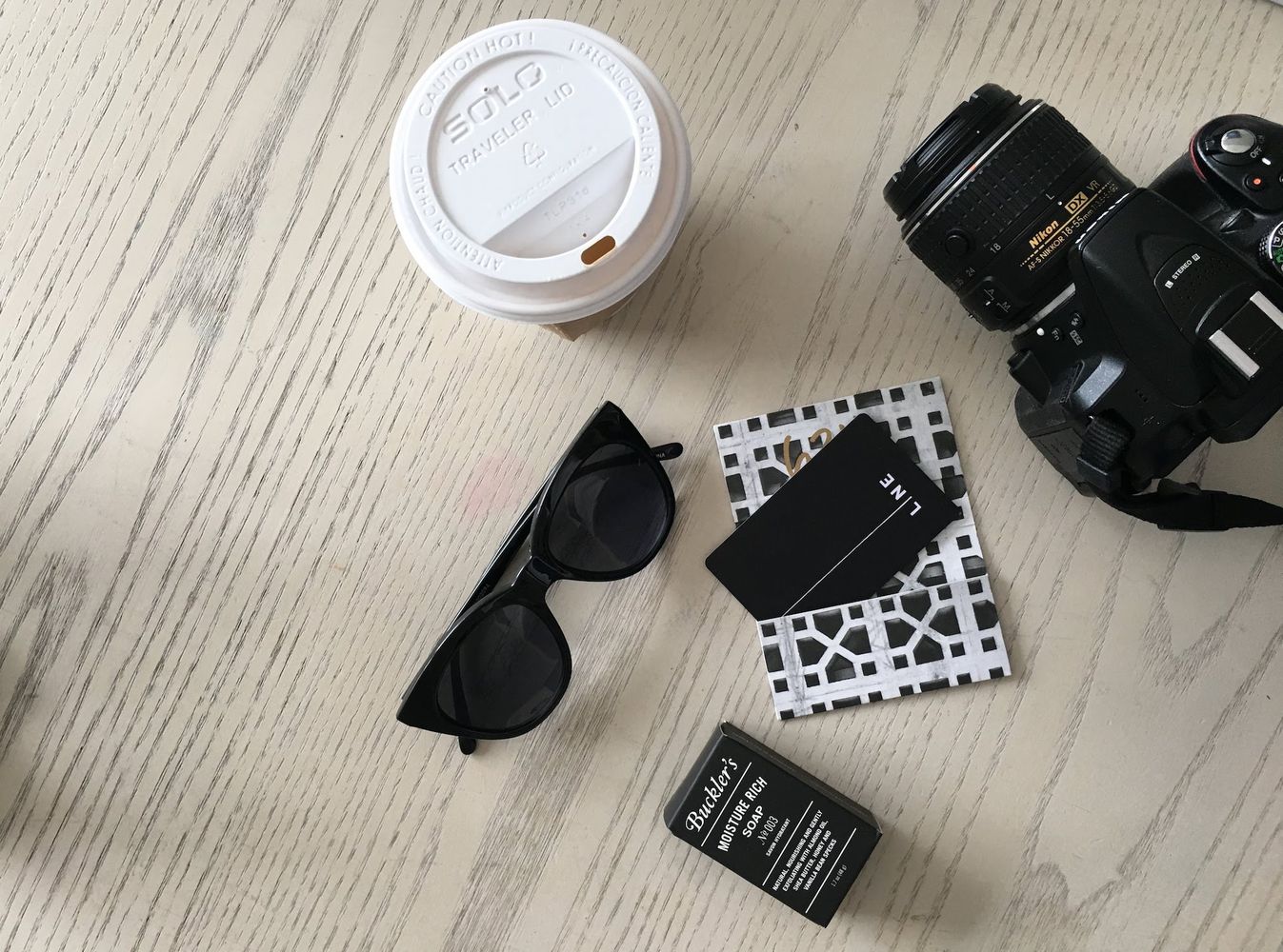 Here are my essential travel products I won't leave home without!
Suitcase
Delsey Titanium Carry-On Suitcase – While it isn't a Rimowa, my Delsey carry-on does the job just fine, and I love the similar silver hardshell look. Delsey is a well-known French luggage company that's been around since 1946. At only $81, it's a steal that doesn't sacrifice quality.
Tote
Longchamp Tote – I love love love this tote! It's been with me for years and though it has some slight fraying on the bottom corners, it's held up really well. For me, the zipper top is what's made me stick with this tote even though I have researched others on the market.
It's the perfect size for fitting your laptop, DSLR camera, and all your typical travel accessories like a computer charger, wallet, passport, water bottle, etc.
Packing Cubes
Packing Cubes – Packing cubes are a Godsend for organizational crazies like me! Fold your clothes and organize your toiletries easily with this set of travel packing cubes. Then just plop them into place within your suitcase. Be sure to keep an eye on the measurements so you know it will fit your particular suitcase.
Shoe Bags
Drawstring Bags – I use these bags to pack shoes in to keep them from getting everything else inside my suitcase dirty. I also pack one empty one to use to separate my dirty laundry in case I'm moving between places and don't have time to wash my clothes. So many uses for these handy, cheap bags!
Camera
Nikon D5300 – I never go anywhere without my trusty Nikon camera. The model I have is a great starter camera for anyone who wants to start working with professional travel cameras without spending a lot of money.
Tripod
Flexible Tripod – This is a new purchase of mine and so far it's been great. This little iPhone tripod has flexible legs so it can either stand up straight on a flat surface or be wrapped around something (like a lamp post for example) and still be able to hold my camera upright!
Passport Holder
Passport Holder – Sadly my beautiful pink passport holder from Anthropologie is no longer available, but you can snag a similar one here. Keeping your passport in good condition is a must. Some countries won't let you in if your passport is too tattered!
Books
BMW Art Guide by Independent Collectors – This book has been incredible in allowing me to find and visit independent private art collections around the world! If you're an art fan, then this book is a must because they publish an easy to reference guide with information about art collections that you just cannot find online!
Portable Charger
Portable Charger – As our phones eat up data and battery quicker than ever, a portable battery charger is a must. I use these on budget flights that don't have a USB charging port, as well as on day trips where I'm out and about for entire days.
Converter
Universal Converter – Can't forget this essential electrical converter when traveling! This particular device actually has a surge protector inside it, for added protection of my electronics.
What are your favorite travel products?